Using a golf cart cup holder can make it much easier to enjoy your ride around the course.
Although some golf carts have cup holders already, they can be filled with other equipment, or they will sometimes be covered by a dashboard organizer.
In addition, if you have a four- or six-seater golf cart, there will be no cup holders for the back seats.
There are a variety of cup holder choices that you can install on your cart, and they will fit several different cup sizes.
Here are ten of the best cup holders on the market for your golf cart.

Golf Cart Cup Holders (Top 10)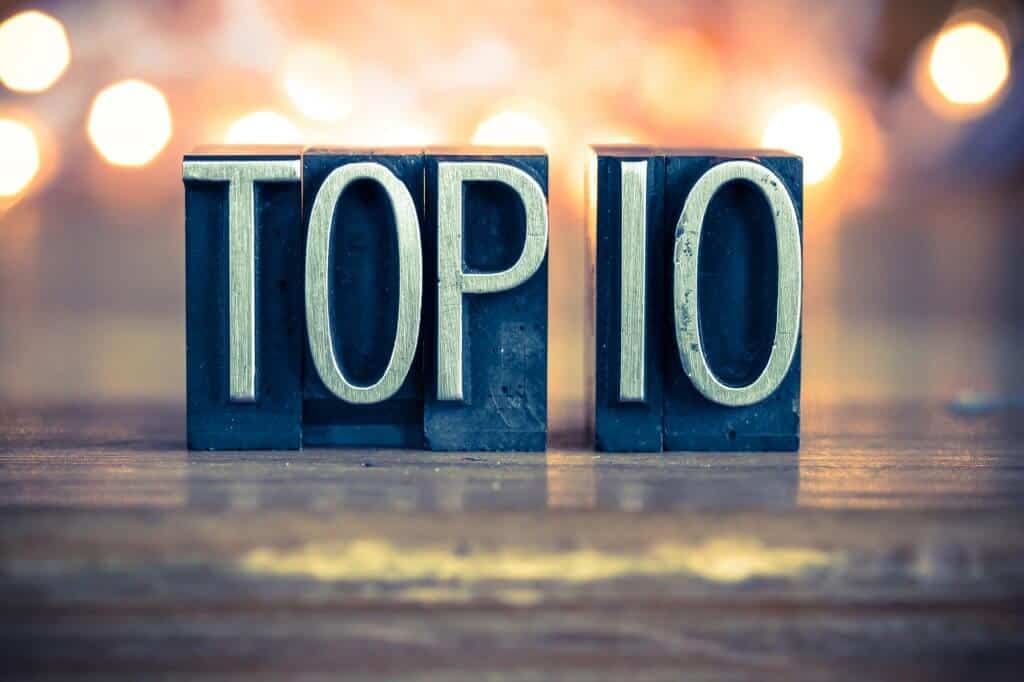 1. Roykaw Golf Cart Armrest with Cup Holder for EZGO Club Car Yamaha – Upgrade Support Frame/No Drilling Required – Black/Beige
Key Features
Fits most golf carts
High strength design
Easy to install
The Roykaw Golf Cart Armrest is a great choice because of the price and the durability of the product.
These will fit on almost any golf cart, and they are straightforward to install.
You won't have to drill any holes into your golf cart, and you can have both cup holders installed within a matter of minutes.
The black design and color will match well with the metal bars on the cart.
A stainless support frame supports the cup holder itself.
The support frame helps to prevent the cup holder from bending and breaking off when someone places a heavy drink into the holder.
Overall, this model has everything you could need to get your golf cart up to date on the latest cup holder features on the market.
Pros
Works as armrest and cup holder
Easy to install
Stainless steel support frame
Cons
Black color can get a little warm in the hot sun
2. 10L0L Golf Cart Rear Seat Kit Arm Rest Set with Cup Holder for Club Car EzGo Yamaha Drilling Required or Drilling No Required Kits Include
Key Features
High quality plastic base
It comes as a set of two
Universal fit
The 10LOL golf cart products are starting to become quite popular.
This brand makes all of the accessories you could need for a golf cart, and they are often offered at a very fair price.
This is a model that is sold as a set of two, so you can have a cup holder for both sides of the cart.
The cup holder will also work as an armrest for those who are sitting in the back of the golf cart.
Unlike our top model, you will need to drill holes in the 10LOL Golf Cart Cup Holder so that it can be properly attached to the cart.
This will make the installation a bit more difficult and time consuming, but it also makes the overall process a bit more customized to your cart.
It is important to closely follow the instructions for installation when installing the 10LOL model.
Some people have had trouble with the screws, but it is mostly because of how they were installed, not a problem with the product itself.
Pros
Long lasting
Fair pricing
It comes as a set of two
It fits most golf carts
Cons
The installation process is a bit more involved
3. 10L0L Universal Golf Cart Cup Holder for EZGO Club Car Yamaha, Replacement Drink Holder
Key Features
Makes current cup holders larger
Fair pricing
Fits propane heater
Not all golf cart cup holders are the type that come with an armrest for the back of the golf cart.
Sometimes golfers are looking for a cup holder that will go in the front of the cart and replace the current cup holder.
The cup holders on your golf cart are designed to accommodate a certain size of cup.
They fit most water bottles and cans perfectly, but they are not always great for things like a Yeti cup or even a small propane heater for winter golf.
If you need something that will be a bit larger, this 10LOL universal golf cart cup holder is a perfect choice.
Simply place this model in your existing cup holder, and you will be able to accommodate a much larger cup.
Pros
Easy to install
Will fit propane heater
Very low pricing if you need more than one
Cons
Not a solution for back seat golf cart passengers
4. Speedmotor 2Pcs Universal Golf Cart Side Rear Armrest Cushions with Drink Cup Holder Compatible for EZGO Club Car for Yamaha Golf Cart Beige
Key Features
Rear armrest cushion and cup holder combo
Fits a variety of golf carts
Includes mounting hardware
You may have noticed that the majority of golf cart cup holders on the market are a black color.
This is because most golf carts have black bars on them somewhere, and these cup holders will be a good match.
However, when you are installing cup holders on the back seats, and your seats are already beige, it can make sense to go with the beige armrest cup holders.
This particular option will be a universal fit for most carts, and you will get all of the necessary mounting hardware to complete this project quickly.
Another great thing about this model is that the pricing will be considerably less than it is for other golf cart cup holders.
These things can get quite expensive, but this product is easy to install and it will last a long time.
Pros
It will fit most carts
Easy to remove the cup holders for cleaning
High quality plastic design
Cons
Does not have the same amount of cushion as other brands have
5. Performance Plus Carts Club Car Golf Cart Dual Cup Holder Kit
Key Features
Replacement cup holder
Also holds tees
High quality plastic design
The Performance Plus Carts cup holder is designed to replace the cup holder that you currently have on your cart.
Things can happen to a golf cart over time, and there can be issues with plastic breaking.
If you have a work or utility cart, you may have taken the cup holders out in the beginning, and you are now ready to install a replacement.
This option is a traditional golf cart cup holder with two spots for cups and a place to hold several golf tees.
You can't go wrong with a model like this as it is going to be a very universal fit.
It's a bit more difficult to install one of these on the back seat of the cart, so the armrest cup holder option is a better fit if that is what you need.
Overall Performance Plus golf cart accessories can be trusted, and this is a good option to consider.
Pros
Good replacement option
Works on both gas and electric carts
Holds golf tees as well
Cons
Installation may have require a bit of creativity
6. Bushwhacker Magnetic Insulated 12oz Can Cooler
Key Features
Very strong magnets
Insulated design
Works to hold a variety of items
The Bushwacker magnetic cup holder is an excellent option for those who want something that is easy to install.
One thing that really makes the Bushwacker stand out is that the cup holder itself is insulated.
It is a great idea to have a cart cup holder that will keep your drink cool in addition to holding it securely in your cart.
This is a very versatile item that you can take off the cart and use on a tractor or even in a factory.
The 600-denier fabric will last for quite a while, and the model fits a standard 12-ounce can.
When you don't have a can to place in this cup holder, you can also store your rangefinder or a few golf balls in here as well.
Regardless of how you use it, this is a good solution for your game.
Pros
Can hold a variety of items
Insulated cup holder
It will last for quite some time
Can bring to the golf course and use at home
Cons
Does not hold something larger than 12 ounces
7. Accmor 2-in-1 Car Cup Holder Expander Adapter with Adjustable Base, Car Cup Holder with Phone Holder, Vehicle Cup Holders
Key Features
Designed to serve two purposes in one unit
Universal fit
Expandable base
The Accmor cup holder can hold not just your beverage but also your phone.
This is a two-in-one design that has an expandable base.
You will have no issues getting this to fit in any size cup holder, and it will even hold larger drinks like a coffee mug.
This is one of those units that is going to make the golf cart cup holder that you currently own much more functional.
Many golfers are stuck having to put their phone in the cup holder to try and keep it from getting damaged when they play.
With this model, you can store your drink and your phone and still only be using one of the cup holders on the cart.
This is yet again a model that will work on a variety of different vehicles and even a boat if you wanted to bring it along.
There is no question you will get your money's worth out of a cup holder like this.
Pros
It will help keep drinks from tipping or spilling
Expandable base
Large cup design
Cons
8. RoboCup 12 Colors, Best Cup Holder for Drinks, Fishing Rod/Pole, Boat, Beach Chair/Golf Cart
No products found.
Key Features
Comes in a variety of colors
Easy to install
Can combine with other models
The RoboCup is a unique solution that can essentially help you turn your golf cart into whatever you want it to be.
The RoboCup designs will all connect with each other, and you can end up putting several cups in this unit.
The RoboCup comes in many different colors, and you simply clamp it onto your golf cart.
If you are looking for something versatile that will work in various situations, this is undoubtedly a model that will help.
You can purchase additional accessories to help you hold things like car keys or your phone as well.
We like this option very much for people who own their own golf cart and are looking to make it a solution for getting back and forth to the stores, town, dinner, and even school.
Pros
Rubberized clamps that don't slip
Stainless steel springs for no rust
UV inhibitor
Durability is great
Cons
Can be difficult to make sure that the clamps attach properly to the golf cart at first
May need to be creative as to where to place these on the cart
9. GEARV 2Pack Cup Holder for Bike, Scooter, Golf Cart
Key Features
Wide application
It fits on golf cart bars easily
Collapsible when not in use
If you are looking to save money and you want a simple but functional solution, the GearV two pack is a perfect choice.
You can have this installed within a matter of seconds, and it comes in a pack of two.
This will fit a standard water bottle or can, and it is reinforced with Velcro straps that are made to last.
Even if you are taking your golf cart on some rough terrain, you should have no trouble doing it with this cup holder in place.
The multi-function design makes this an even better value, and the fact that there is a thermal insulation layer will also keep your drink cool.
The cooler drink will make your day on the golf course more enjoyable.
Pros
Keeps drink colder
Very easy installation
Velcro straps are high in quality
Cons
Will not fit larger models
10. NOKINS Golf Cart Rear Seat Kit Arm Rests Set with Cup Holder, Increase Support Frame, Prevent Tilting,No Drilling, for Club Car EzGo Yamaha
No products found.
Key Features
Detachable and easy to clean
Stable and durable
It comes with all of the hardware
Last but not least is the Noykins golf cart cup holder.
The mounting hardware you need to get these installed is included with the product.
One of the great things about this option is that you are not going to have to deal with any drilling.
All of the hardware is included, it is easy to work with, and the overall quality is quite good.
These are very stable and durable cup holders, and the added support frame helps to make sure a stronger arm won't bend these off of the cart.
Pros
Easy to install
Comes with all necessary hardware
It has some load bearing capabilities
Cons
Make sure the support frame is installed properly