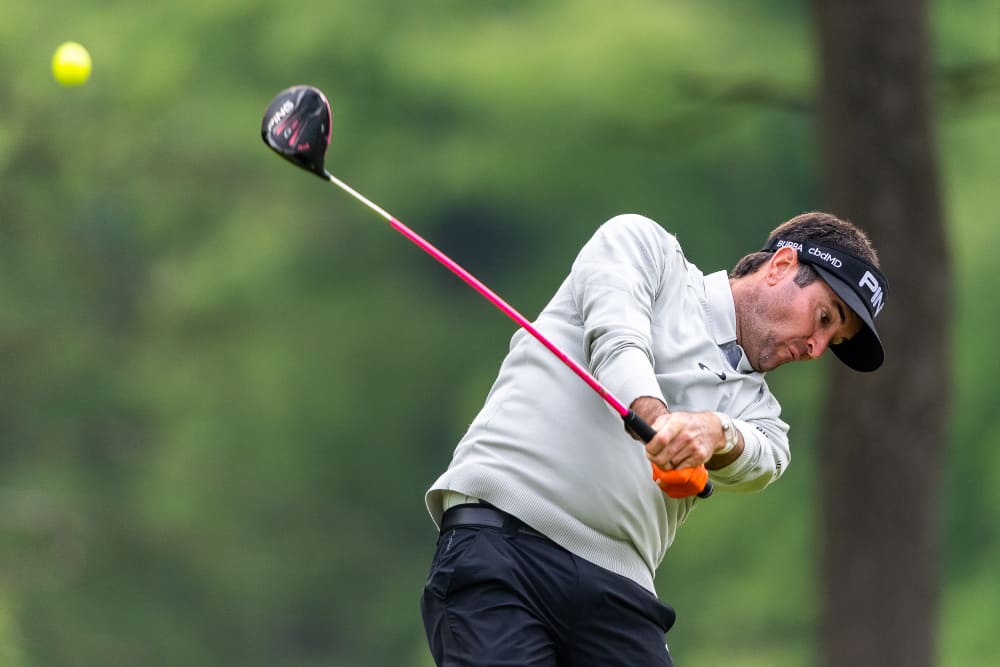 PING has been one of the leading brands of golf clubs for many years.
With the PING clubs, you get a tremendous amount of feel, performance, and history with every swing you take.
The PING golf clubs are often thought of as being some of the best on the market.
Every few years, PING releases new golf clubs to add to their impressive line.
Players who enjoy the PING brand anxiously await these arrivals to add more PING products to their collection.
If you are interested in learning more about PING and where their golf clubs are made, you are in the right place.

Where Are PING Golf Clubs Made?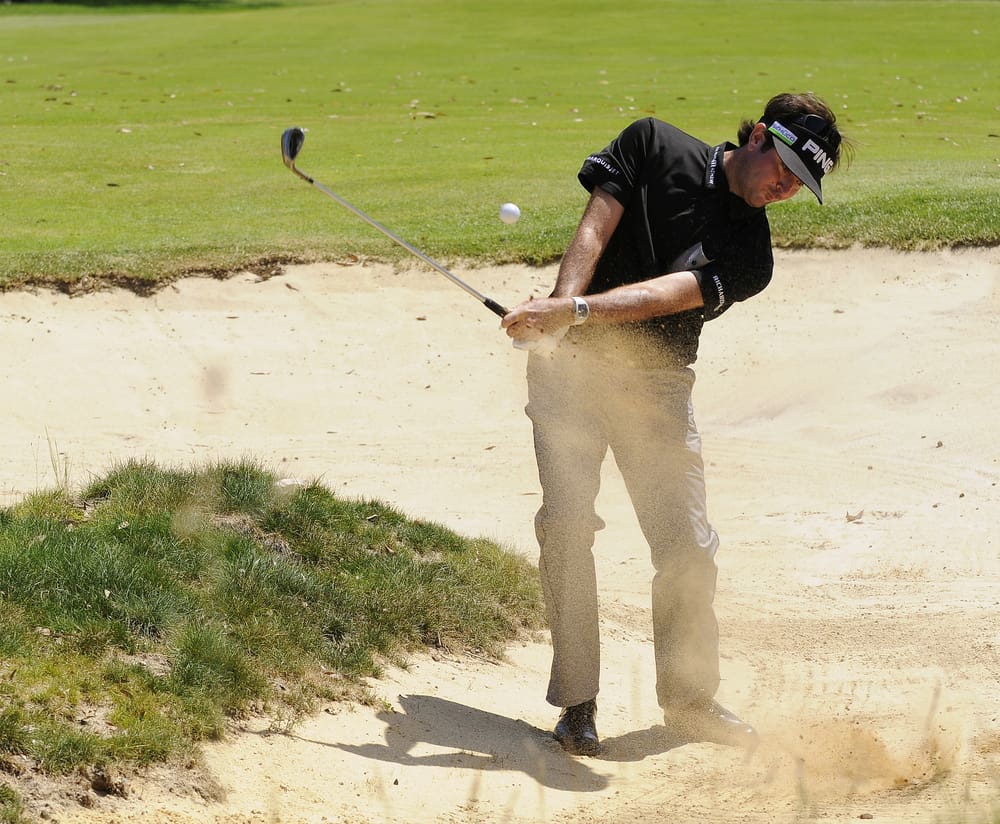 PING golf clubs are made in Phoenix, Arizona.
PING is one of the few golf brands that still make their clubs in the United States.
With increased costs to produce golf clubs in the United States, many of the clubs on the market today are developed in other countries and then shipped to the US for assembly.
Some of the building of the club is still done in the United States, but it is not truly an American product.
The PING Golf clubs are American products.
Although they have had some instances of having to outsource some work overseas, this is a company that has largely kept its manufacturing in the United States.
PING is an interesting company that has always stood out from other options on the market.
If you have ever owned a PING club, you probably know that their feel and their performance is just a bit different than some of the other options on the market.
Let's look a bit deeper into some of the most interesting facts about PING as a company and where they are headed in the world of golf.
What Is PING Known For?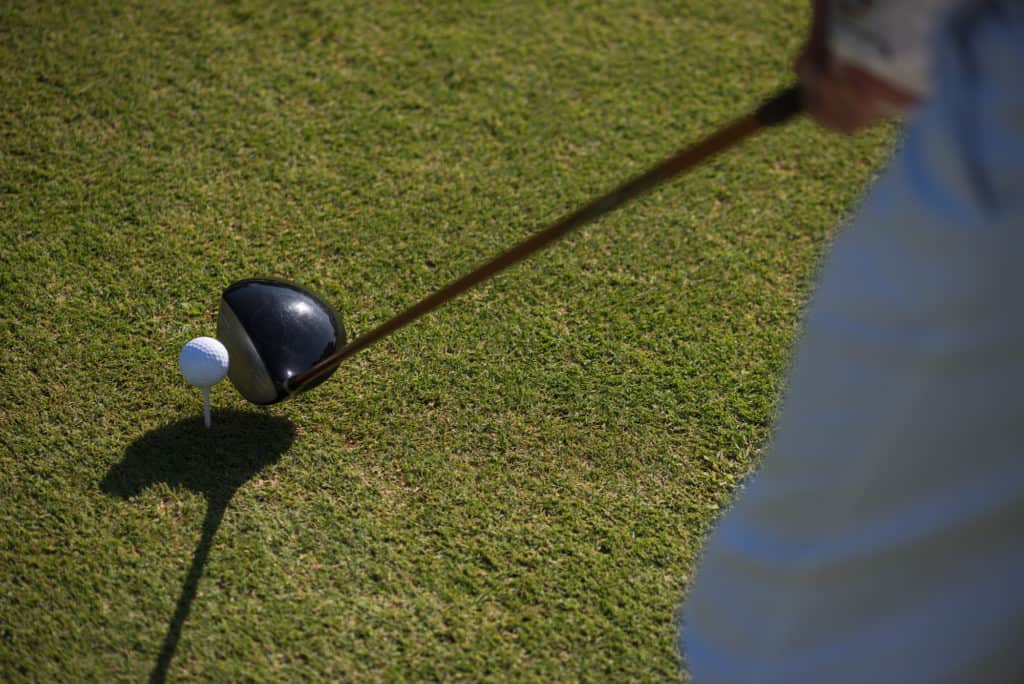 If you spend enough time in the golf business, you start to realize that each of these golf brands or manufacturers has its own identity.
For instance, Titleist is known for being the player's club.
Golfers who play with Titleist almost always know what they are doing on the course.
These players demand performance, and they won't settle for anything but the best.
TaylorMade is known as the speed club.
If you want lots of distance and recent technology and performance, this is the brand that you want.
However, PING takes a bit of a different approach.
Although PING golf clubs can travel far, hit the ball high, and they are generally packed with plenty of forgiveness, PING is more of a feel company.
The PING clubs are supposed to feel great when you hit them, and there is no debating this fact.
PING has made some of the best feeling golf clubs on the market.
The materials they use and the shapes of the clubheads undoubtedly stand out as being a bit different from other options on the market.
This is what players who play with PING like the most.
Finding a club that is not so mainstreamed is difficult, but PING offers this.
One of the things that PING is most famous for is its putters.
The putters that are produced today still make that same "PING" sound that they did years ago when the company was first formed.
The PING Golf company also makes some of the best golf bags on the market.
The PING Hoofer has been around for many years, and you would have a hard time finding a college player who has not carried a PING Hoofer at some point in their career.
Overall, PING is known for making quality golf clubs without getting too fancy.
They want to appeal to the traditional golfer who cares about look and feel more than about those two extra yards that you may get.
This is partly why the resale value on the PING irons tends to be so much higher than other options on the market.
The higher resale value reflects the quality that these golf clubs can offer the average player.
When Was PING Started?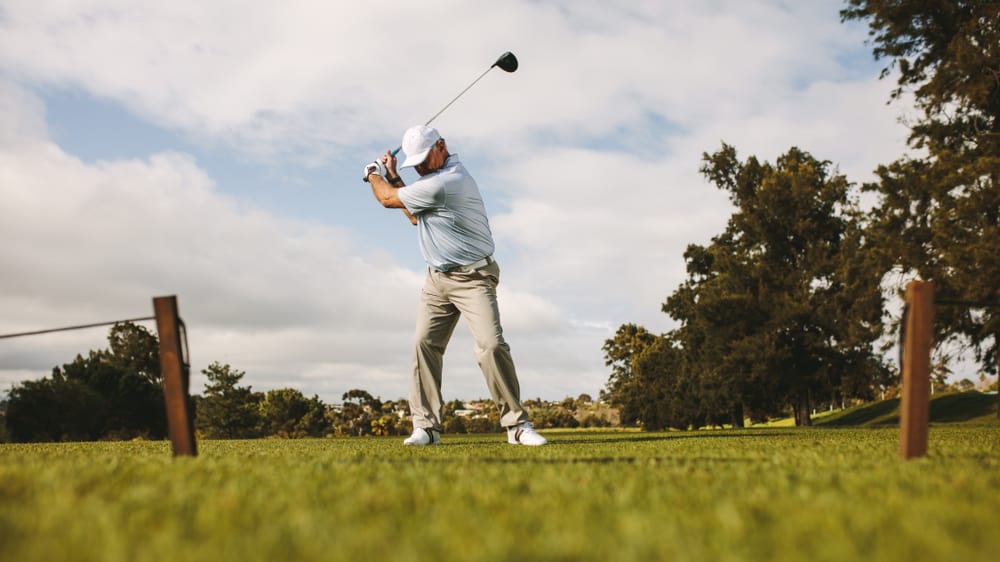 Understanding the history behind some of these household names in the golf industry can be very interesting.
PING was started in 1959 by a man named Karsten Solheim.
If you play with PING golf clubs, you probably remember a few models with the name Karsten on them somewhere.
At the time PING was established, Solheim was working at General Electric.
At General Electric, Solheim was an engineer, and he enjoyed playing golf any chance that he got.
He had an engineering mindset, and he was always questioning whether the equipment that he was playing with was truly the best around.
Instead of accepting that it was, Solheim set to work.
He was able to start creating a putter in his own garage.
Wouldn't we all like the ability to do something like this!
Solheim was a smart man who understood the concepts of science and physics.
These are things that very much come into play for the average golfer.
There is quite a bit of science in golf.
Solheim kept experimenting with these early putters that he created, and eventually, one day, he heard the "ping" sound that the PING putters are so famous for.
This was essentially the start of PING, and from that point forward, the company only continued to grow.
Solheim realized he was on to something and eventually had to move his putter factory out of his own garage.
He started his company small, but it took off relatively quickly as his equipment had some things that the golf world had never seen before.
When PING was in its early stages, Solheim was working for PING while still working at General Electric.
Eventually, he was able to leave his job at General Electric, and he dedicated the rest of his life to the PING brand.
Professionals started to realize that the PING brand was something different, and they started putting these putters in their golf bags.
The 1969 Masters was won by George Archer with a PING putter in his hands.
Certainly, the PING brand has come a long way from the garage of Karsten Solheim.
How Are PING Golf Clubs Made?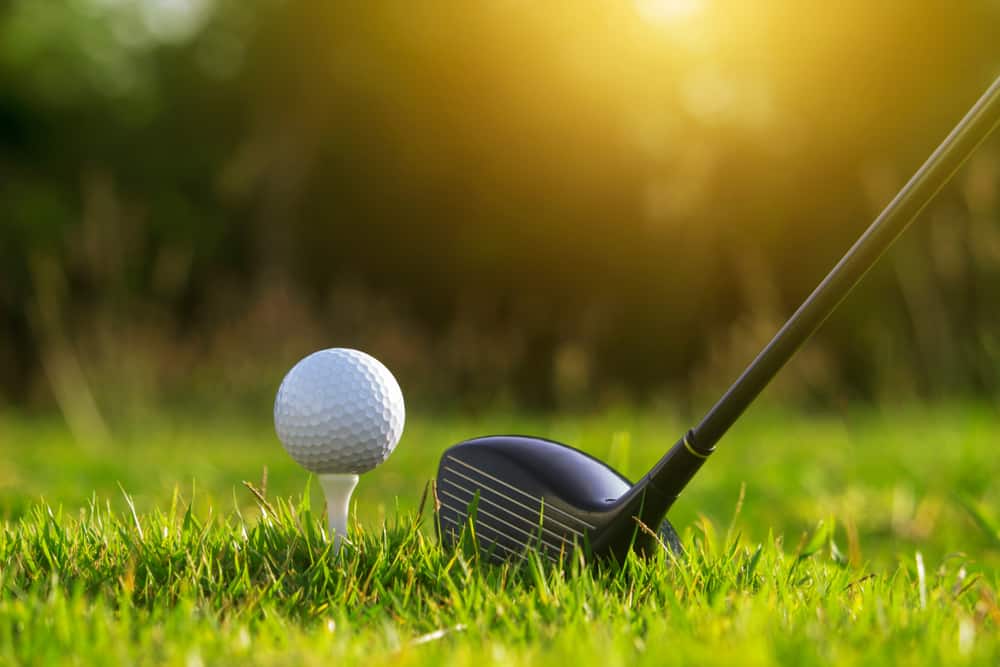 We have established that PING Golf clubs are mostly made at the facility in Phoenix, Arizona, but they are not all entirely made there.
Although PING started out by making all of their golf clubs in the United States, they eventually realized that this was just too expensive to continue.
However, PING made it their mission to keep as much of the manufacturing in America as possible.
Currently, there are titanium heads for the woods that are built in China and then sent to Arizona.
However, the PING steel shafts and the PING golf grips are still made in the facility.
The PING putters are all milled and built from scratch in the United States.
Some people get nervous with the idea that their PING golf clubs are simply glued together and sent out to them.
This is not the case as PING has very high standards for golf club assembly.
You must also remember that PING is known for its custom fitting ability.
PING is the only golf company with its own fitting system and chart.
Any player can figure out the proper length and lie for their PING golf clubs simply by comparing their height and wrist-to-floor measurement.
With the way custom fitting has expanded in the game, this concept has given PING an important edge over the competition.
Each one of PING's golf clubs is carefully tracked in their system.
If you order a club with any type of custom specifications, the club will have a serial number on it that provides the information necessary for you to place an order again if you should need to.
Do Golf Professionals Use PING Clubs?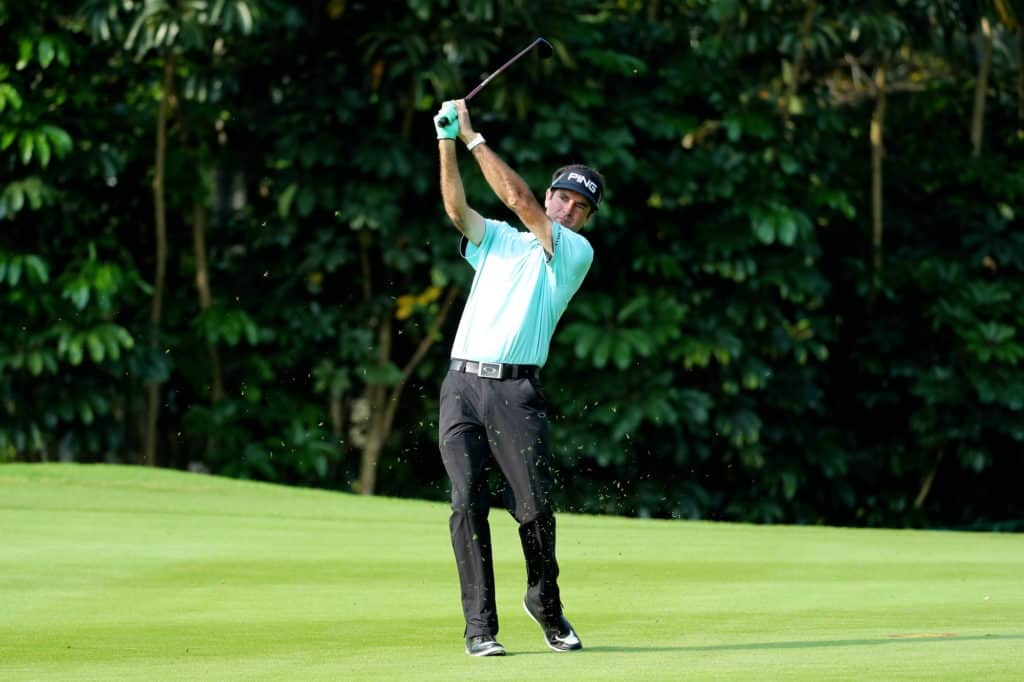 Although you may not see as many PING golf clubs on Tour as you do TaylorMade or Callaway, there are some players who are very serious about the products.
In addition to the game improvement line of clubs, PING makes some very impressive looking player's blade irons.
These clubs are some of the cleanest looking on the market, and they are very appealing to the better players.
A few of the more famous PGA Tour players who have played with the PING equipment include Lee Westwood, Bubba Watson, and Louis Oosthuizen.
PING has several major championships under its belt, and although they may not be quite as flashy as some of the other golf brands, they certainly know how to make Tour level equipment.
What is the PING Gold Putter Vault?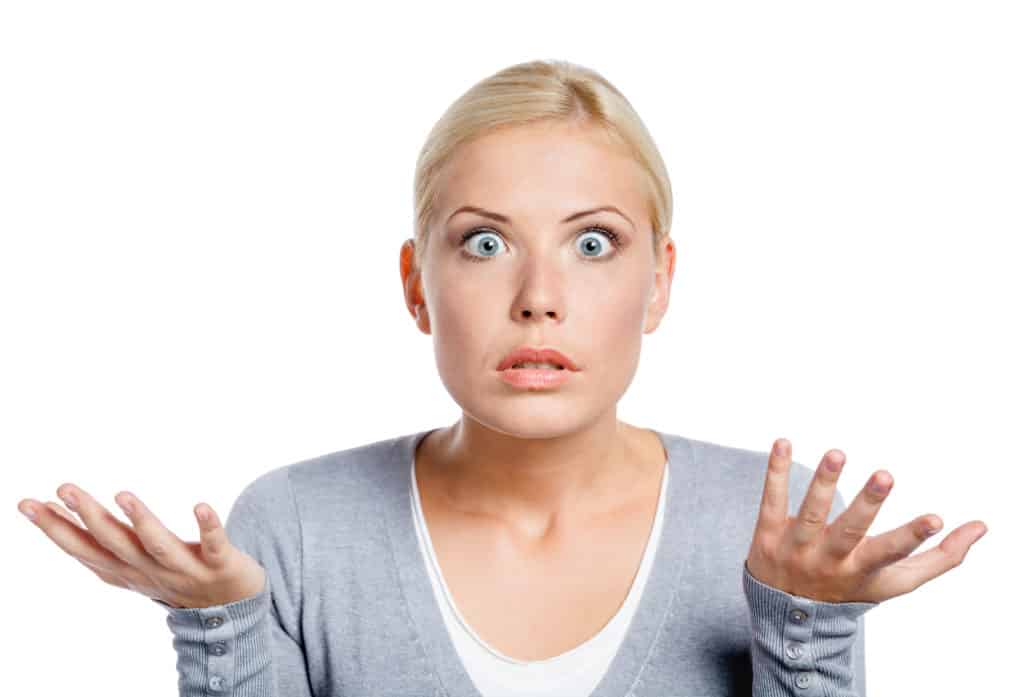 As with any golf company, there is always some history and some intrigue involved.
One of the things you may have heard about with PING golf is the PING Gold Putter Vault.
This is something that very few people have seen, yet it holds a tremendous amount of history for the company.
When Solheim was first introducing his PING putters to the professionals, he was rather pleased with the results that he was getting.
Certainly, having a player win a tournament with a PING putter was a giant leap of success for his business.
In the 1970s, when a professional won a golf tournament using a PING putter, Solheim would create two replicas of the putter that was used.
The putters would be gold plated to commemorate the victory.
One putter was sent to the player, and another was kept in the PING Gold Putter Vault.
As you can imagine, as the company grew and the number of putters started to increase, the collection became quite valuable and exciting.
Today, there are more than 3,000 putters in the PING Gold Putter Vault.
This also means that more than 3,000 gold plated commemorative putters are located throughout the world, owned by the champions themselves.
Certainly, the PING golf putters are a major reason that the company has made it through the years.
It's also precisely why and how they were able to establish success to begin with.
PING understands what the putters have done for them, and they still carefully manage their position in the market.
Conclusion
Hopefully, you now understand a bit more about the PING golf clubs and where they are manufactured.
This company is very set on keeping as much of its engineering in the United States as possible.
There are so many factors that make it difficult for PING to remain an American-made product.
However, they strive to manage as many of those factors as possible.
If you have never tried a PING golf club, this is the time to broaden your horizons and get interested in what PING can do for your game.
Chances are you will find a product unlike anything you have tried before.