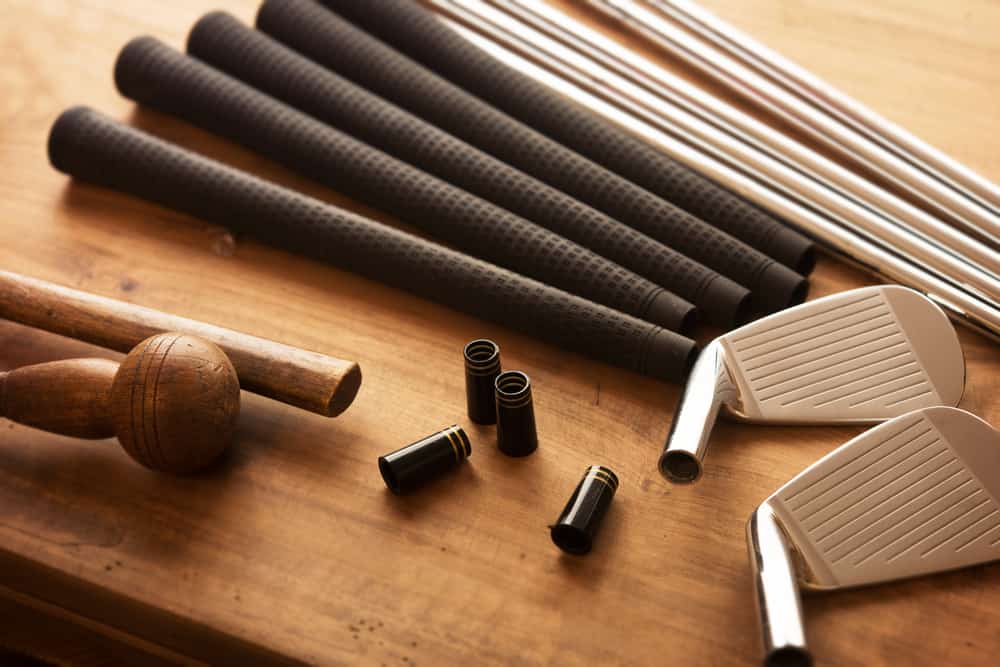 When regripping golf clubs, the main ingredients usually needed are grip tape, solvent, and a vise.
If, for some reason, you don't have tape or you don't want to use tape, there are still some ways you can get the grip to stay on your clubs.
For the most part, gripping clubs with tape is probably going to be your best method.
However, if you want to regrip golf clubs without tape, here is a method you can try.

How to Regrip Golf Clubs Without Tape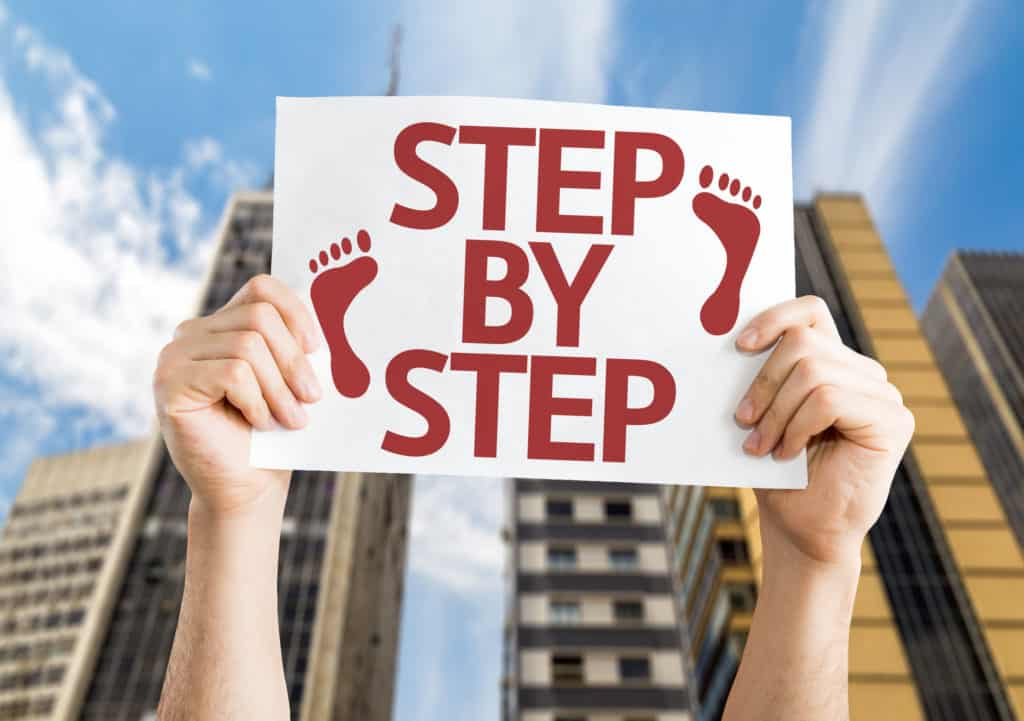 If you are going to regrip golf clubs without tape, you are going to need some alternate supplies.
Let's take a look at the steps involved in regripping golf clubs without tape.
Step 1: Gather Supplies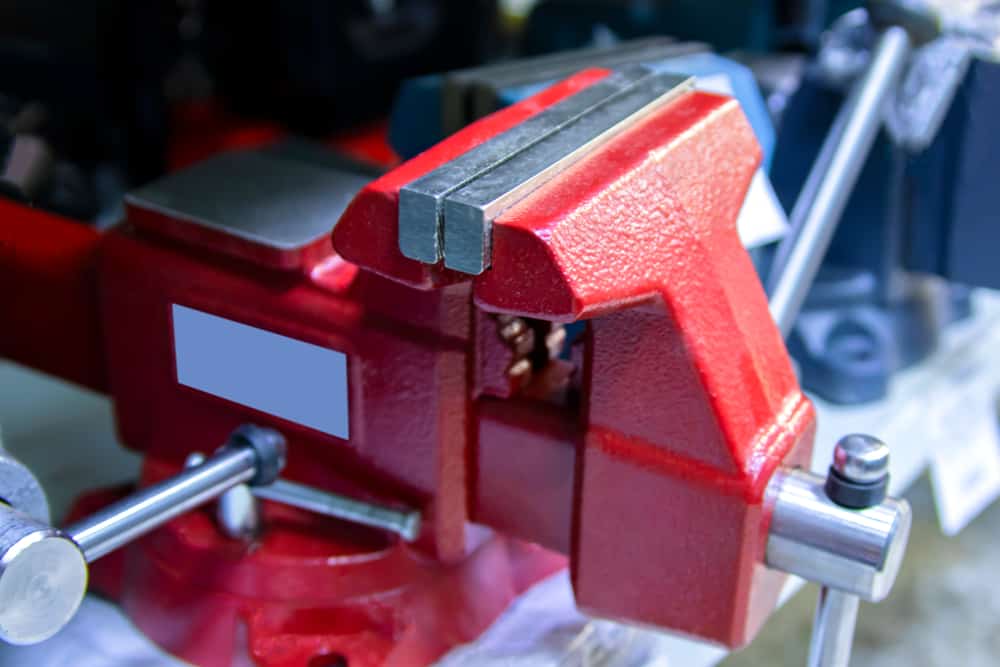 For this process, you are going to need the following supplies.
Air compressor
Vise
Grip
Hook Blade
Step 2: Remove Old Grip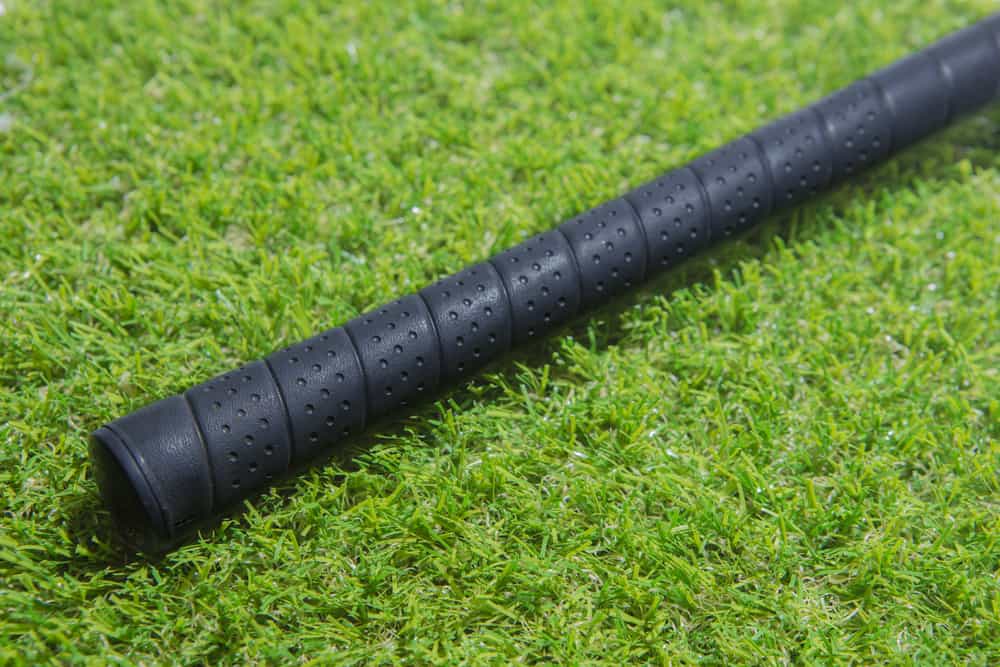 As with any regripping job, you will need to remove the old grip.
This part of the process needs to be done thoroughly so that the new grip fits on without any issues.
It is best to put the club into the vise first before you start to remove the old grip.
With the club in the vise, you should use protective rubber grips on the vise so that it does not damage the club.
The club will be moved around and manipulated a bit during the regripping process.
If it is stuck inside the traditional teeth in the vise, chances are it will get scratched or damaged during the process.
Once your club is properly seated in the vise, you can then use the hook blade to make a small cut at the bottom of the grip.
After you have made this cut, you will then have a way to pull the rest of the grip off.
Some people like to pull the grip off by hand, and others like to keep cutting away at it.
We recommend pulling as much as you can manually.
If your golf club has a graphite shaft, you will want to keep the blade use to a minimum.
Graphite shafts can easily get scratched and or damaged by the blade.
Once the grip is off, you will likely see lots of old tape on the shaft.
All of this old tape needs to come off before you can move to the next step.
If you are having a hard time removing any glue and tape residue that is left behind, you can use something like mineral spirits to get it off.
Overall, removing the old grip is probably going to be the most time-consuming part of this process.
Step 3: Prepare Air Compression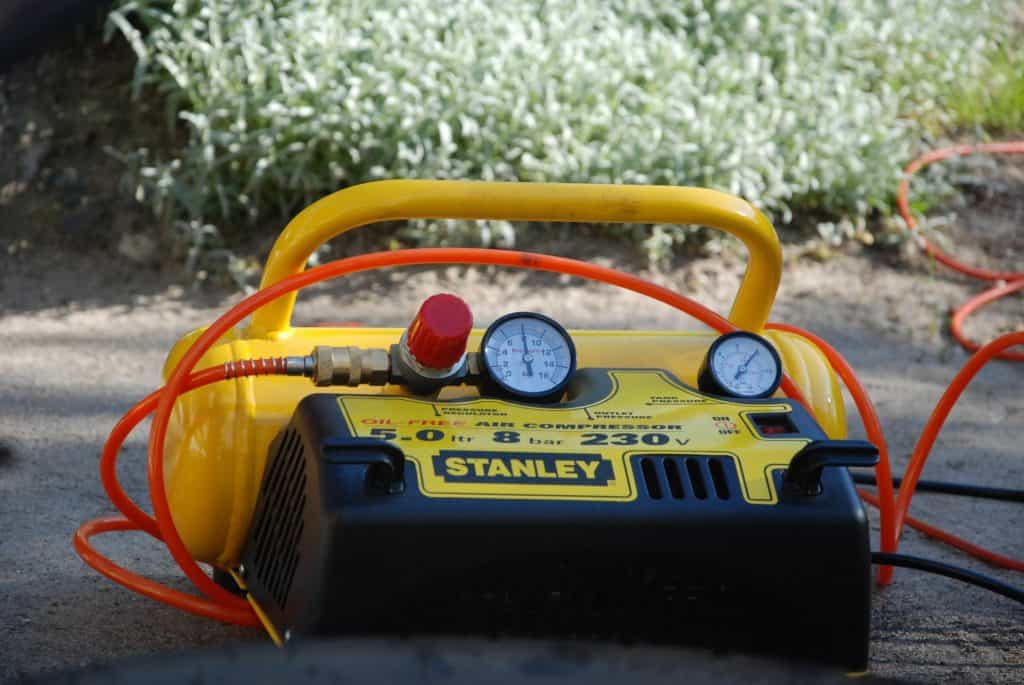 At this point in the process, you are going to start using your air compressor to essentially push the golf grip onto the club.
You will notice that there is a small hole at the top end of the grip.
This hole is where you will place the tip of the compressor.
As you hold the grip steady and push it onto the shaft, you will send small bursts of air through the grip to help push it onto the shaft.
The club will need to be completely dry before you start this process, as the grip is going to need to slide down with virtually no resistance.
Regripping a golf club without tape is a bit of a tricky process.
You will have to use the correct amount of pressure with the air compressor to be able to get your grip on it perfectly.
Sometimes the air comes out a bit too fast, and the grip will not go on straight.
Other times, you won't have enough air pressure, and it will cause you to struggle to pull the grip into place.
Overall, it is important to remember that you may have some trial and error before you get this process down perfectly.
If you have an extra grip or two, that may be a good thing.
Once you get this system down, you can actually regrip clubs very quickly using an air compressor.
As you are pulling the grip down on the shaft, you must make sure it is going on straight.
The vise certainly helps with this, but it is going to take a fair amount of maneuvering to get it right.
Step 4: Clean Up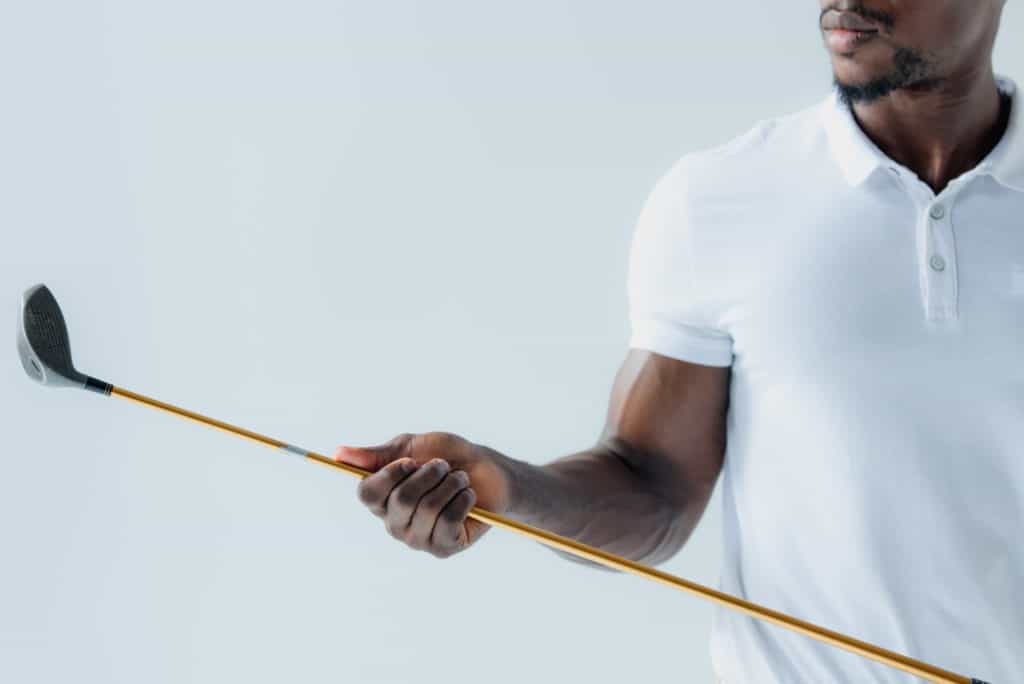 Potentially the best thing about regripping golf clubs without tape is that the process is quite a bit cleaner.
You will find that the cleanup process involves just the few seconds it takes to put your vise and compressor away.
When you regrip clubs using double sided tape and solvent, you will usually have quite a bit of solvent that needs to be wiped up.
Your golf grips also need to dry for a while before you can use them.
However, when you use the compressor, you won't have to wait to use your clubs.
It's going to take some time and effort to get this process down, but if you are a golfer who replaces your grips quite often, you may find that it is an excellent way to do so.
The Downside to Gripping a Golf Club Without Tape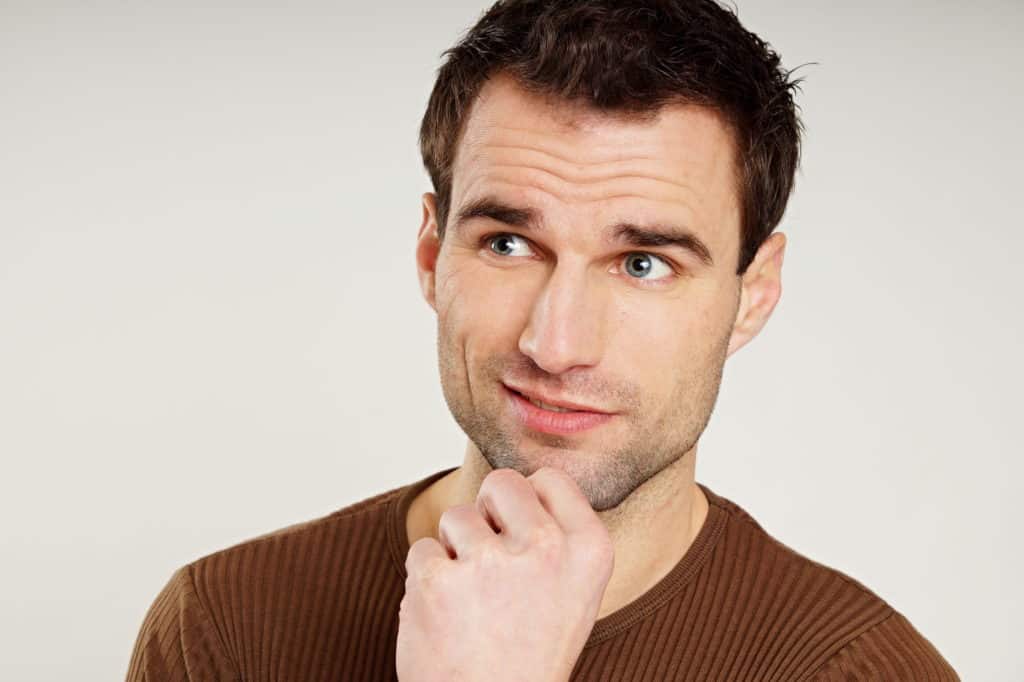 Unfortunately, gripping a golf club without tape has one major downside that people need to be aware of.
The width of the grip is going to be affected if the grip is sitting directly against the shaft.
This will be a benefit for those who have a smaller hand and need a narrow grip.
For golfers who are looking to bulk up the size of their grip and make it more of a midsize grip, they may need to put some masking tape on the shaft.
The masking tape will help bulk up the size of the grip, but it can also make it a bit harder to fit the grip on with the compressor.
If you need a bulked-up grip, it is often best to perform the installation in the traditional way.
Regripping a Golf Club with Hairspray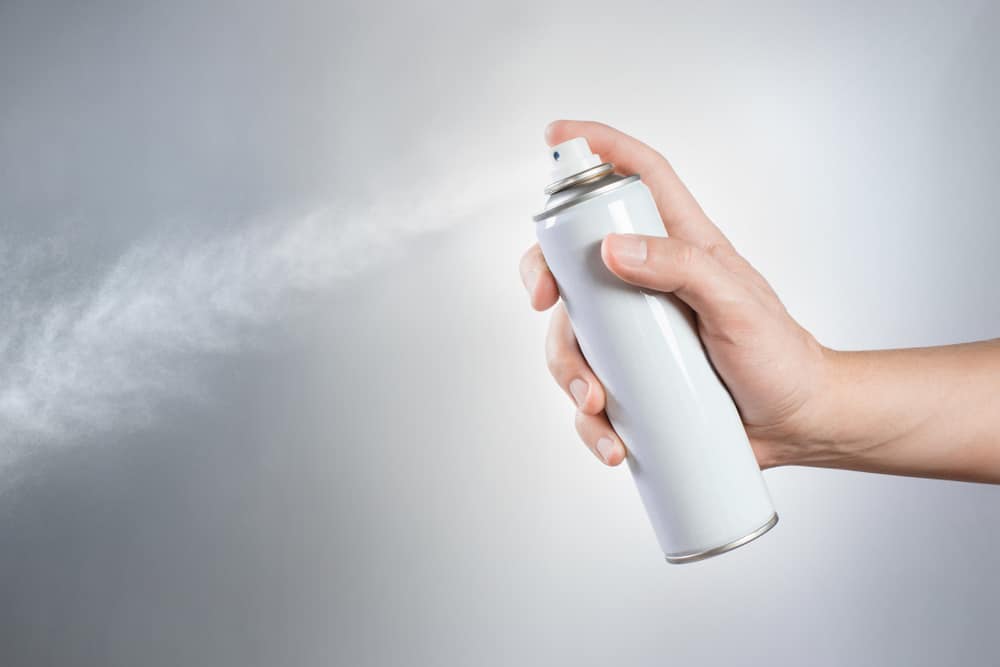 If you don't have tape or an air compressor, you may think that your ability to regrip your golf club has entirely gone away.
This is not the case.
Some people have had a bit of luck regripping a golf club with hairspray.
When hairspray dries, it can be very tacky.
This tacky texture helps the grip stick to the club.
When you are regripping with hairspray, you will follow almost the same steps you would follow if you were doing a standard club regrip.
You can wet the club and the inside of the new grip with the spray.
As you push the club grip into place, make sure there is plenty of liquid to help the grip slide down more easily.
We recommend doing this while holding a towel in your hands to clean up the excess hair spray as it leaks out of the grip.
Although we mentioned that hairspray gets quite tacky, it is not going to be quite as strong as the glue from the double-sided tape.
We highly recommend letting the grip dry for about 12 hours prior to swinging the club.
For golfers who have very fast swing speeds and play a lot of golf, the hairspray may not provide the strongest hold that the grip can have.
Over time, you may notice certain parts of the grip starting to turn.
When this turning happens, the grip will no longer seem lined up, and players may have a hard time getting the club to sit square on the ground.
Hairspray is good to use in a pinch, but as you have probably noticed, the best way to regrip golf clubs is to use the double-sided tape.
How Often Should I Regrip Golf Clubs?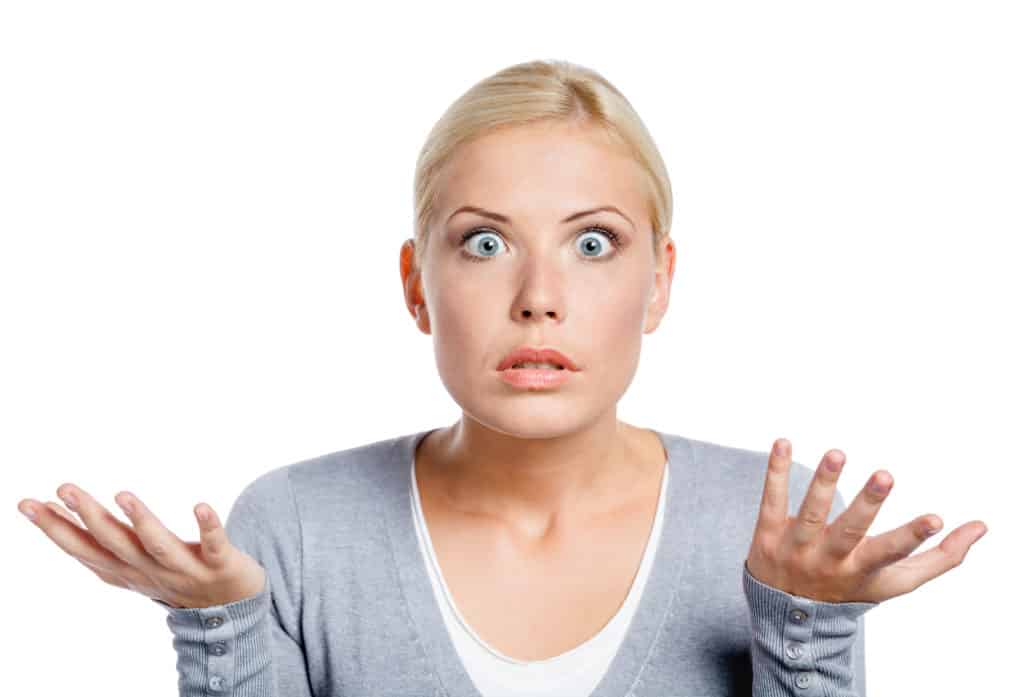 Golf clubs should be regripped as soon as you notice they are starting to lose their tackiness.
In fact, the first time you notice your grips are starting to get less tacky, we highly recommend you wash them.
You would be very surprised how much dirt, oil, and grease can come out of the grip of a golf club.
When you do this washing, see if the grips now feel as though they give you control again.
If you feel as though you have control, you may want to consider letting them be for a few months.
If the clubs still feel very smooth and easily slide through your hands, it is probably time to replace them.
Golf grips need to be replaced a few times a year if you play a lot of golf.
If you play an average amount of golf, one regrip per year may be enough.
Golf grips themselves are not all that expensive.
However, it is expensive to pay to have your clubs regripped several times per year.
The art of regripping golf clubs is not difficult to learn, and it can be done relatively quickly at home.
Learning to regrip your own clubs will undoubtedly help to save you a bit of money.
Golfers need to realize that the only connection they have with a golf club is going to be through the grip.
If the grip is the wrong size or wrong feel, it will not help a player succeed and play their best.
How Long Should I Wait to Use Clubs After Regripping?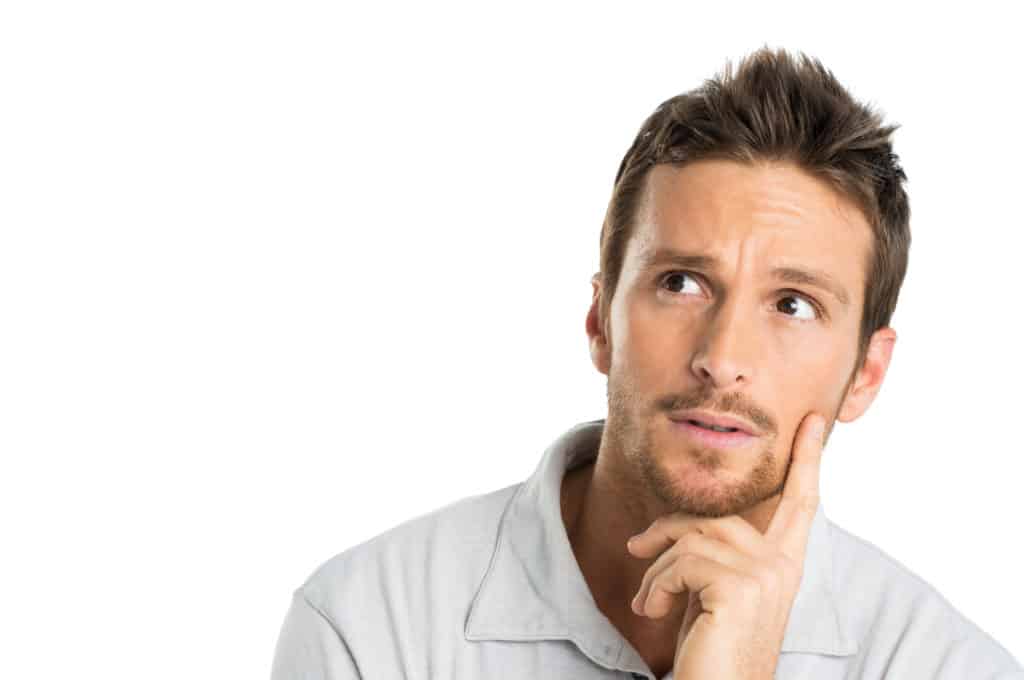 It is almost always best for the golf clubs to be allowed to dry for 12 hours or more before putting them back in a player's hands.
Although the amount of time can vary depending on the temperature of the air and the type of grip and solvent used, you will not want the grip to turn or become misaligned.
Some golfers don't worry about this that much, and they take their clubs to the range directly after regripping.
Although it takes a good bit of strength to turn a club after it has been regripped, it is possible.
After spending your time and money to replace the grip on the club, try to be patient and allow the grip to dry before trying to hit with it.
We know what a great help a clean set of grips can be to your game, but making sure they stay lined up properly is very important.
Conclusion
Golf clubs need to be regripped quite often.
If you find yourself without the proper supplies, you can usually find a way to get it to work.
Most golf club repair experts will warn you that the best way to regrip a club is to do it with double-sided tape and grip solvent.
Making sure that you get a secure connection between the grip and the shaft of the club is essential.
Golfers swing a club with a good amount of speed, and without this good connection, speed could be lost, and grips can come loose.