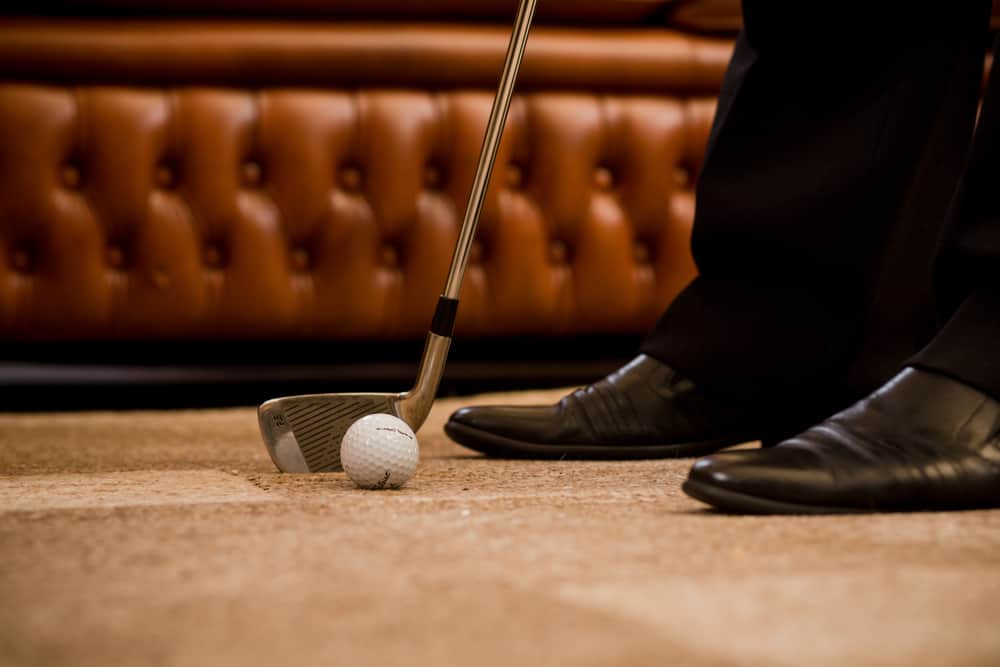 Practicing golf indoors is a great way to fit in some extra time to work on your game.
Sometimes the reason that people don't make it to the golf course to practice is simply the inconvenience.
When you have the practice gear right in your home, it is hard to say no to it.
One of the best ways to work on your game indoors is to use an indoor practice golf ball.
The indoor golf balls will allow you to chip, putt and sometimes even take full swings without worrying about things breaking in the home.
We have put together five of our favorite golf practice balls.
With these choices, you can get started towards putting the time into your golf game that it deserves while still protecting your home.

Best Indoor Practice Golf Balls (Top 5)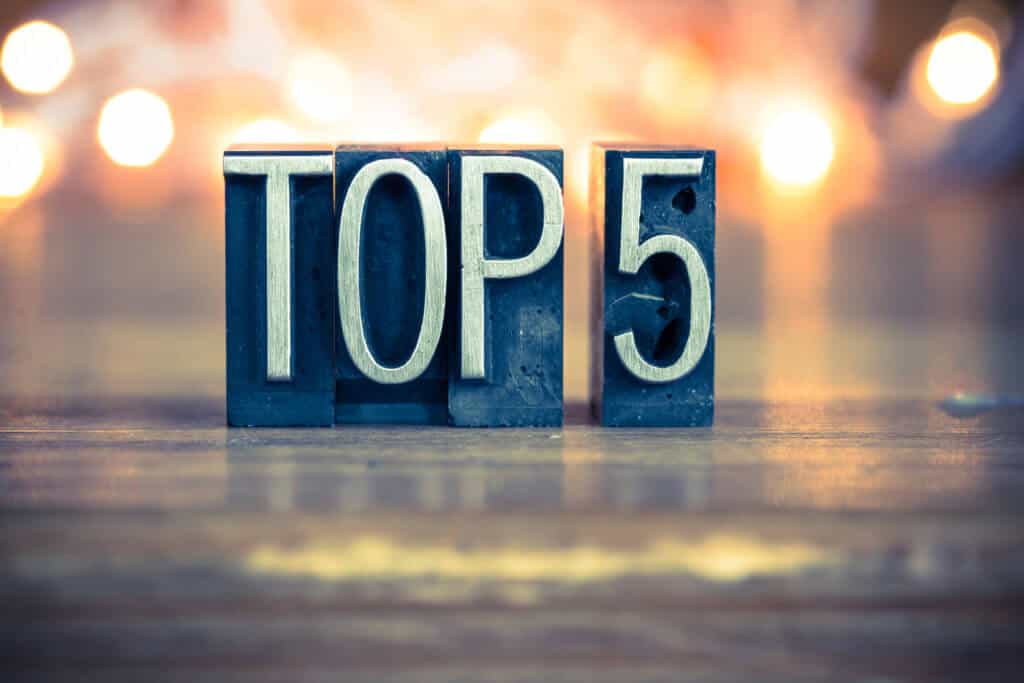 1. Callaway HX Soft-Flight Practice Golf Balls
Key Features
Durable and soft flight
Hex Dimples
Soft foam construction
Callaway always stands out as a leading manufacturer of any golf related tool you could need.
These Callaway HX Soft Flight Practice Golf Balls are a great choice for those looking to spend some time working on their game indoors.
The Callaway HX Soft golf balls are made from foam material so that you can hit them anywhere without having to worry about causing any damage.
When we say that you can hit a golf ball anywhere indoors, you will still want to be careful of a few things.
If you are taking a full swing, chances are the golf ball is not going to damage anything, but it could knock something over or potentially leave a mark on the wall.
This is not just for the Callaway foam golf balls, but it is for any foam golf balls.
The solution would be to work on your chipping and pitching a bit more than your full swing.
In addition, make sure that if you do take a full swing, it is directed towards the right thing or potentially even directed into a net of some kind.
Truthfully, those who enjoy working on indoor golf practice are typically looking for practice golf balls that allow them to chip.
This is the easiest and most effective part of the game to work on indoors.
With the Callaway HX practice balls, the biggest advantage is that the golf ball features a patented HEX dimple pattern.
This pattern is found on the traditional Callaway golf balls, and it is partly what develops the spin that players need on their shots.
With the Callaway HEX dimple pattern, you will notice that the golf ball does a much better job of reacting to the spin that you put on it.
If you are able to hit the ball with the ability to spin it back, you will notice that it has some very impressive results.
The Callaway golf balls also come in some high visibility colors.
No more worrying about the golf ball that gets lost behind the dresser because you can easily find the Callaway golf balls.
With this set, you also get a carry bag to help you keep track of the golf balls and store them away easily until you have a chance to work on your game.
The Callaway golf balls also work great for outdoor golf practice.
Pros
HEX dimples
Soft foam construction
High visibility colors
Cons
Not always the best choice if you don't play with Callaway golf balls
2. KOFULL Golf Practice Ball, Hollow Golf Plastic Ball for Indoor Training -Pack of 50 pcs (5 Colors Available)
Key Features
Large lot of golf balls
Limited flight path
Smooth surface
The KOFULL Golf Practice Ball is a great golf ball when you are looking for volume.
This comes in a pack of 50 golf balls.
If you are really ready to start practicing your game both indoors and outdoors, the KOFULL has enough for you to split the pack between both.
One of the great things about this set of 50 foam golf balls is that you can order them in a few different colors.
This is a smart thing to do to help the golf balls stand out and make sure that you don't lose many of them.
These are plastic golf balls made with a very smooth surface.
We like the way that they react to shots and putts, but we would recommend using them with a net or small chips.
This is not a choice that you would want to hit up against a wall in your home for fear that it would leave a mark.
One of the things that people like about plastic golf balls as opposed to foam is the way that they react to the clubface.
The KOFULL golf balls are not designed to go as far as a traditional golf ball.
If you are practicing with them in your yard and you don't have that much room, you will be fine to use this ball and not lose your collection of 50.
Overall, for a lightweight, very fairly priced plastic golf ball, this is a good choice to consider.
Pros
It comes with a large number of golf balls
Soft outer cover designed not to do damage
Several colors available
Cons
The plastic outer cover is not as smooth as the foam
3. The Floppy Indoor Practice Ball
Key Features
Designed specifically for indoor use
Spins like a real ball
Durable golf ball
The Floppy Indoor Practice Ball is a unique choice for those who are spending extra time practicing indoors.
With the Floppy Indoor practice ball, you are mostly going to be able to work on your chipping.
When you practice chipping and pitching, it is essential that you can feel how the ball is reacting and whether or not it is spinning.
The Floppy is designed to act as a regular golf ball.
It is capable of spinning, and it even has some of the feel of a real golf ball.
Most of the time, when you are practicing indoors, you will be hitting off a practice golf mat or the carpet.
If you are hitting from the carpet, you will immediately be able to tell that these are designed specifically for indoor use.
As you clip your chip shots from the carpet, you will notice that they spin, fly, and turn the way a real golf ball would.
This means that, in addition to practicing your golf swing motions, you are actually getting the feedback you need to make real changes in your golf game.
The fact that these are built specifically for golfers who are looking to spend more time working on their golf game indoors is a major reason they made our list.
Although the Floppy Indoor Practice balls are a bit expensive, they are also built to last.
This is a golf ball that will likely last you for years without the need to replace it.
You can purchase them in either the three- or the six-pack.
Although this may not seem like a lot of golf balls, most who work on indoor chipping and pitching are not going to need more than six golf balls.
When you have too many, they start to get lost under furniture, and you will lose track of what you have.
With the Floppy, you get a perfect solution that was designed specifically for the needs of indoor practice.
We don't recommend using this golf ball with a golf simulator.
For golf simulators, it is best to use a real ball and set up the proper net to protect your home from being hit with the ball.
Pros
Feels like a real golf ball
Built specifically for indoor use
Handmade golf ball
Cons
Priced higher than other indoor practice golf balls
4. PrideSports Practice Golf Balls, Foam, 12 Count, Yellow
Key Features
Foam golf balls
Great ball speed transfer
Yellow for easy durability
PrideSports is a well-known company in the world of sports and golf practice.
They make a variety of options that are good choices for indoor and outdoor practice.
Our favorite thing about the PrideSports golf balls is the fact that they have dimples.
The dimples are going to be what helps to simulate the real ball flight.
These dimples will even help the ball spin one way or another.
If you end up hitting the ball a little low on the clubface and the launch or loft is not there, the PrideSports balls will react accordingly and fly much lower.
The same goes for the higher golf shots as well.
Essentially, you will start to get a very good idea of how your golf practice at home would be transferred to the golf course.
One of the great things about this technology is that the weight of the golf ball is a bit heavy.
The weight is something that helps golfers feel as though they are hitting a regular golf ball.
As you can imagine, a foam golf ball is much lighter than a traditional golf ball, which can create some difficulty in transferring your practice to the golf course.
Essentially, when you practice at home, you want to be able to take that practice and transfer it to the golf course.
In doing so, you will find that the time you spend at home working on your game is maximized.
If, instead, you get out to the course and the golf ball feels completely different from what you were using at home, it is hard to feel as though you have transferred the information correctly.
Great golfers will tell you that the effectiveness of your golf practice is much more important than the length of the practice session.
The PrideSports golf balls are also an excellent choice for kids who are learning to play the game.
Sometimes kids have a hard time following rules about hitting a golf ball and what to aim at.
With a foam golf ball like this, you can have a bit of peace of mind about the damage that younger golfers can inflict when working on their game.
Pros
Flies very similarly to a real golf ball
Has dimples for better control
Fair price for a pack of nine
Cons
Still a little hard to use indoors taking full swings
5. SCI-CORE Practice Golf Balls for Kids & Adults – Real-Feel Training Golf Balls – Outdoor & Indoor Golf Practice Balls – Highly Visible
Key Features
Very easy to see
It has a weighted feel
It can be used indoors or outdoors
The last choice on our list is a very high performing Sci-Core practice golf ball.
This is a bright orange ball that has plenty of visibility.
If you are worried about losing these golf balls either indoors or out, you will quickly realize that they are very easy to keep track of.
The Sci-Core is sold in a variety of different package sizes, and they are almost always fairly priced.
One of the things that we love best about the Sci-Core golf balls is that when you hit them, there is a real popping feel to them.
This means that it feels as though you are getting a real golf ball to pop off the face of the club.
This is the hit feel that you will need to be able to transfer your at-home practice out to the golf course.
The way this is done is through the perfect internal pressure that was created when designing the golf ball.
You won't get the plastic clicking feel that some practice golf balls give you.
The flight difference with the Sci-Core is about a 75% reduction in the flight.
If you can typically hit a pitching wedge 100 yards, you could expect the shot to go about 25 yards.
The Sci-Core is going to be a good choice for both indoor and outdoor practice.
In addition, the Sci-Core is a durable ball that should last you for quite some time.
If you choose to purchase the Sci-Core, your indoor and outdoor practice needs should be covered for quite some time.
In addition, you can use these with any of the golf clubs in your bag.
If you want to swing a hybrid or a fairway wood and hit the Sci-Core golf balls, you won't have to worry about them doing any damage.
Even though the Sci-Core is the last option on our list, it provides excellent performance.
Pros
Durable
It comes in a variety of package options and sizes
Highly visible orange color
Cons
Can still travel a far distance when hit with certain clubs