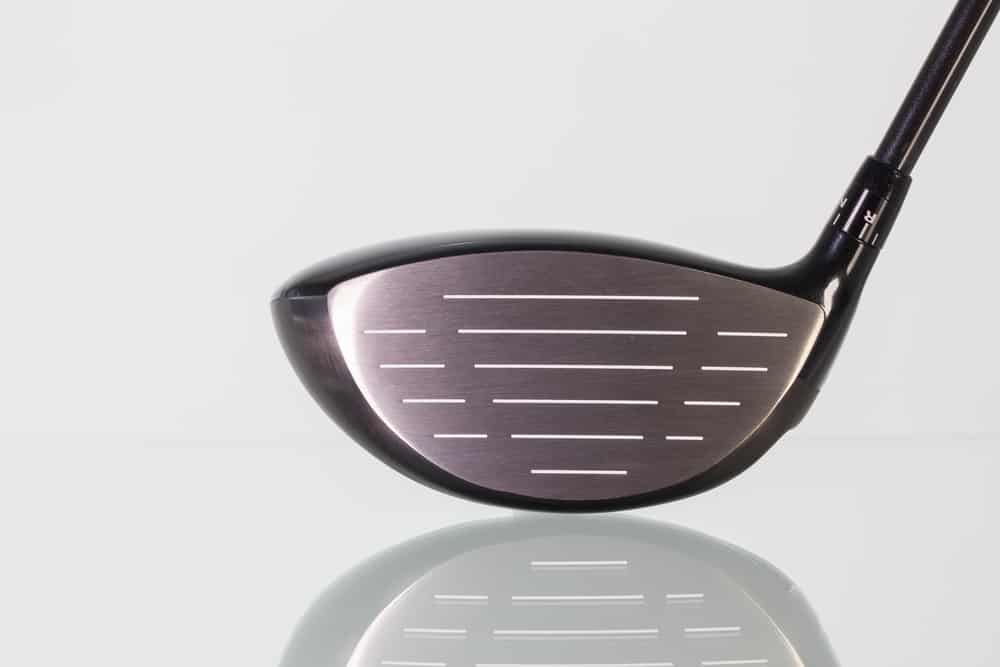 Adjustable golf drivers have become mainstream equipment at this point.
For many years, players were intrigued by the one or two drivers on the market that were available with adjustability.
Now, the majority of equipment that is released is adjustable.
The adjustability has even become a feature in irons, fairway woods, hybrids, and golf putters as well.
To understand whether or not an adjustable driver is a proper fit for your game, you must first know how it works.
Let's take a look at adjustable drivers, what they are, and how they work.

How Do Adjustable Drivers Work?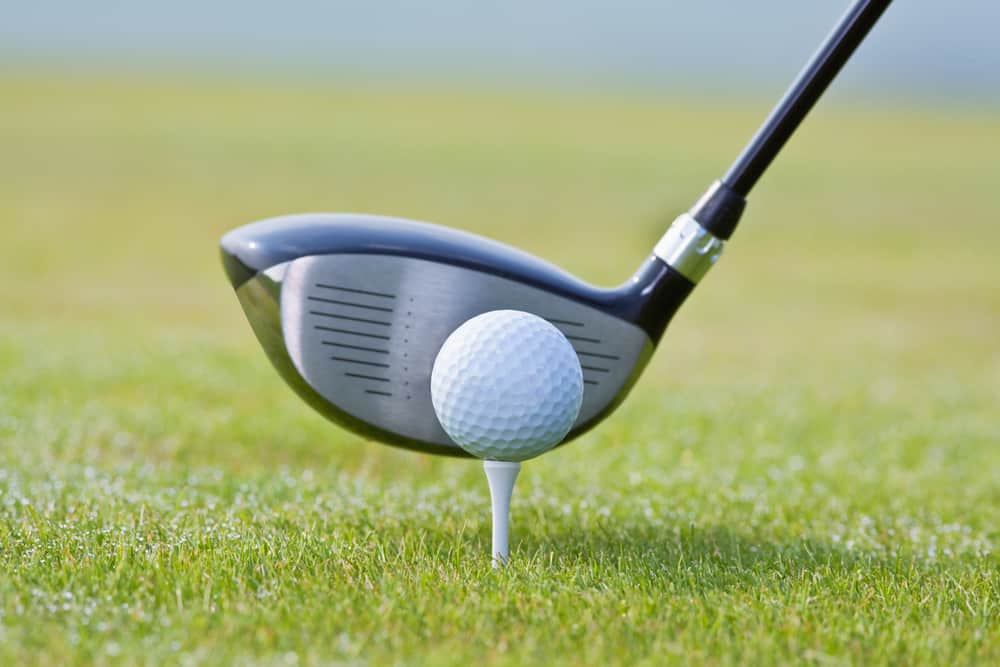 At a very broad level, an adjustable driver is one that can be adjusted or changed to become a better fit for the golfer who is using it.
The adjustable driver comes with a wrench that allows a golfer to adjust things like club head weight distribution as well as the loft and lie of the driver.
The club is adjusted before the start of the round to ensure the player's best performance that day.
Depending on the type of player you are and how often your game changes, you may never adjust your driver.
Other golfers will change it almost weekly.
The adjustable golf driver gives us some maneuverability and movement of the club without having to go and purchase a new one.
There are quite a few components to the different types of adjustability that a golf club can offer.
Different Types of Adjustability in a Golf Driver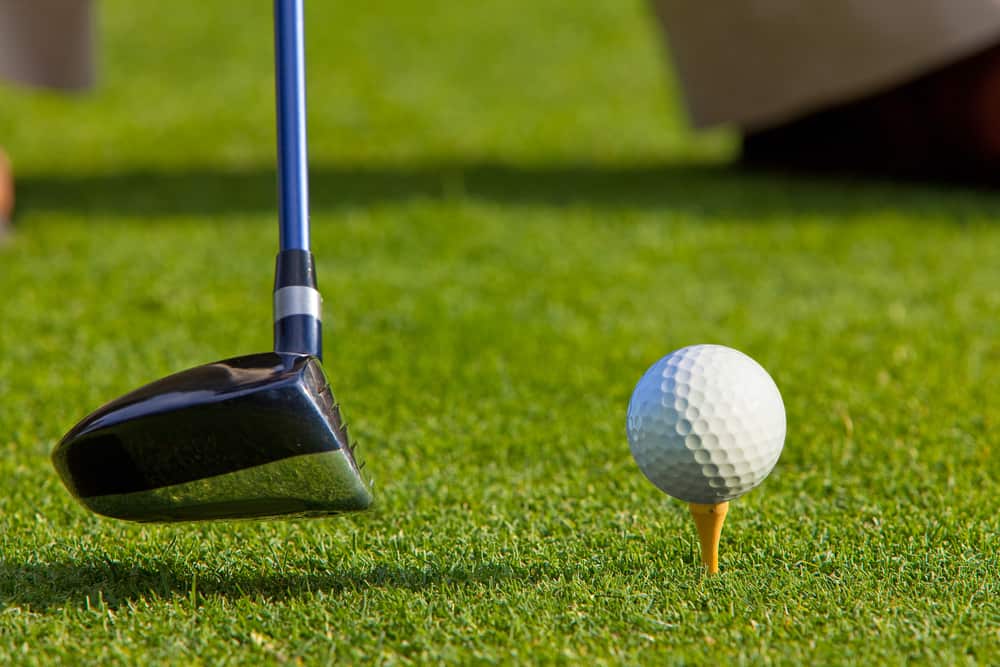 When you move from one manufacturer to another, you will see that the type of adjustability offered is going to vary considerably.
Some drivers are more adjustable than others.
Still, others have no adjustability.
Here are the main types you can look for and how they work.
1. Adjustable Hosel
The adjustable hosel is the most common type of adjustability in a golf club.
With the adjustable hosel, you can change the loft and the lie of the club.
With a driver, both the loft and the lie are going to be two very important features of the driver.
When you change the loft, you will also change the launch angle of the club.
The higher launch angle is going to make it easier to get the ball flight and distance that you need.
In addition, changing the lie of the club makes it easier to hit your drives a bit straighter.
Many lower handicap players like to have a driver that has a slightly open face, while there are others who choose to close the face down a bit.
Regardless of the type of settings you want on your driver, having adjustability in the hosel is, without a doubt, a benefit.
When you change the loft of the club, it will impact the lie angle.
This is why having the ability to adjust both the loft and the lie is essential.
Golf clubs that do not have an adjustable hosel tend to be a bit lighter.
This is not to say that those with an adjustable hosel are going to be heavier than normal.
Golfers with average swing speeds or better will be able to manage and succeed with the adjustable hosel in the driver.
2. Moveable Weights
The other type of adjustability that you will find in a driver is moveable weights.
When weights can be moved around, they can have a significant impact on the performance of the driver.
Not all adjustable drivers are going to have moveable weights as this is a technology that gets a bit more involved, and some manufacturers will not use it.
With adjustable weights, you can move them to change the center of gravity of the golf club.
When you change the center of gravity, you are going to impact the launch conditions and the ball flight as well.
The moveable weights are great for golfers who are experiencing issues with slicing or hooking the ball.
The hosel and the adjustable weights combined will give players anywhere from ten to twenty yards of maneuverability coming from their golf club.
This is a significant amount and will absolutely impact the types of golf shots you can hit.
When adjusting the weights on your driver, it is essential to understand how this all works.
You are going to benefit greatly from going to a club fitting which will give you information about the perfect setting for your driver.
If you don't go for a fitting, look for a driver that has some type of fitting technology that connects to an app.
The Cobra Connect technology will send information about your swing to an app that will then give you the information about the golf shots you are hitting with your adjustable driver.
How Do Adjustable Drivers Work?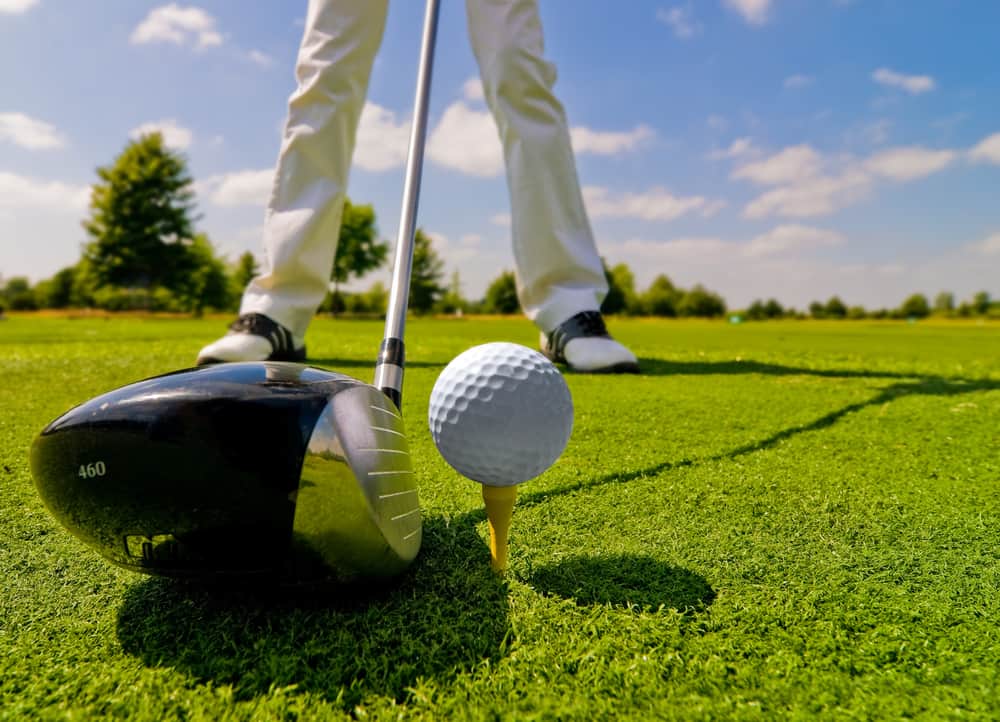 Adjustable golf drivers that have an adjustable hosel also typically come with a wrench or a screwdriver.
You will insert the wrench into the screw head and loosen the driver's head.
Once it is loose, you are going to be able to turn the hosel and the head and adjust the club accordingly.
You do not need a lot of knowledge to be able to adjust a driver from a mechanical standpoint.
However, to understand how fitting works and to properly adjust the driver for the golfer's needs takes a bit more knowledge.
You will need to spend some time working on the types of golf shots you plan to hit and how the driver adjustments can affect it.
Once you learn what works best for your game and how a degree or two of loft can impact what you do, then you will be headed in the right direction.
For those who are worried that they won't have the club fitting knowledge to adjust the golf driver, you do not have to be concerned.
These clubs were made with the amateur player in mind, and they are designed for your success.
Who Should Play with Adjustable Golf Drivers?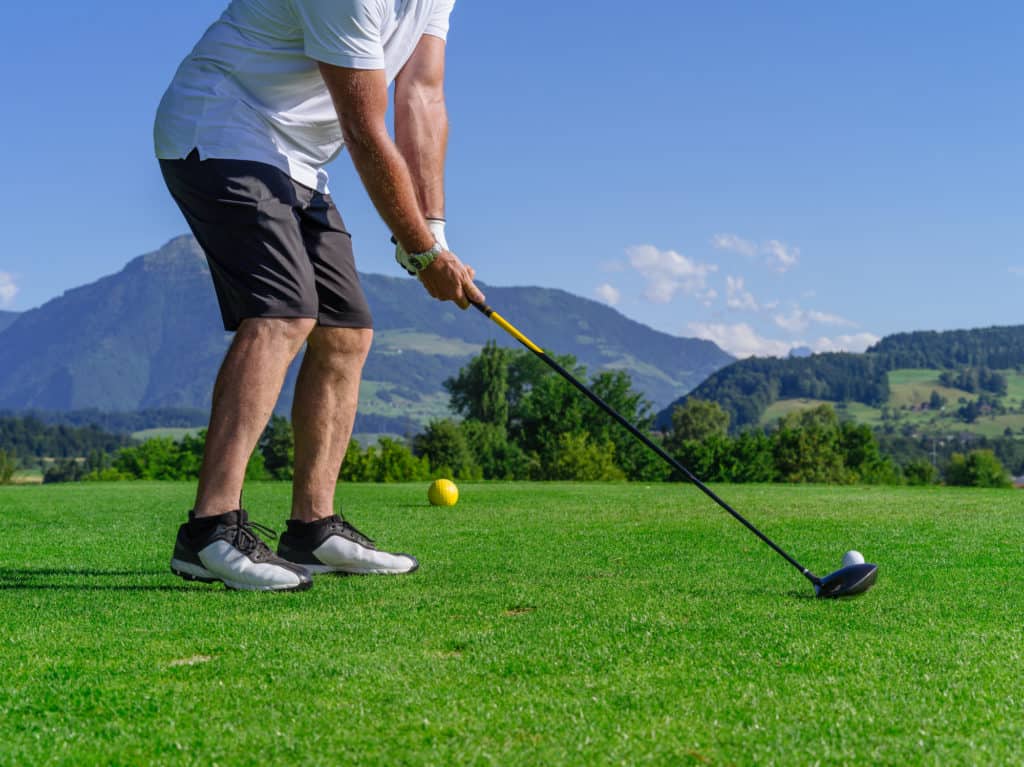 Adjustable golf drivers offer a great deal of benefits for many people.
However, before you purchase a driver, it is a good idea to consider whether or not you should be looking at an adjustable model.
Here are a few key player categories that will, without a doubt, benefit from the adjustable golf drivers.
1. Beginners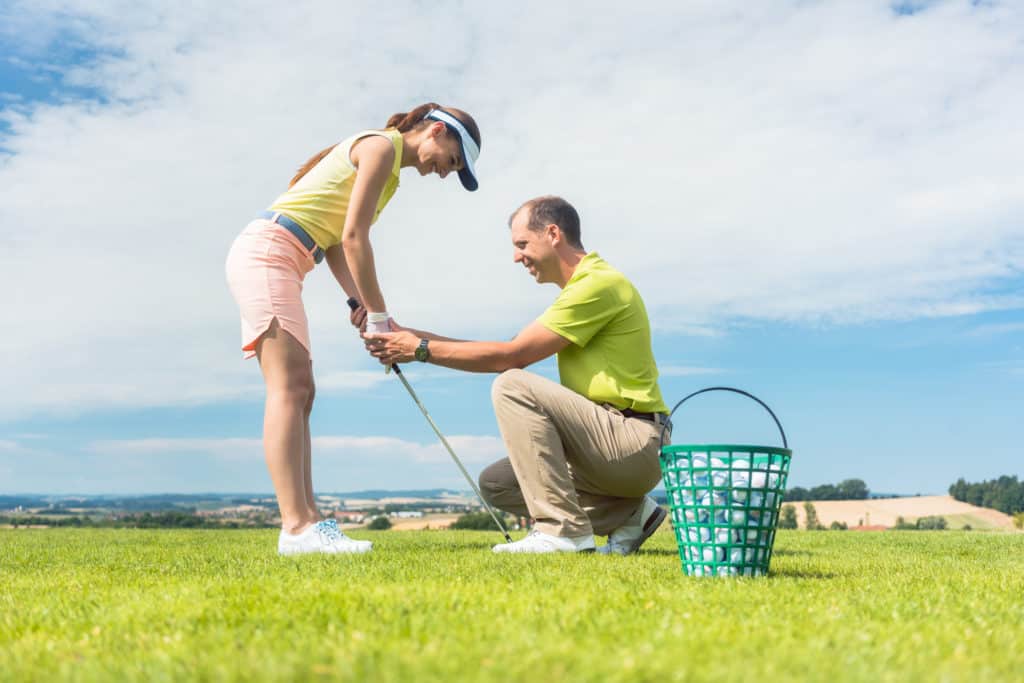 When a person first starts playing golf, they are not going to be very well established with their golf swing.
This means that, as the player goes out to play each time, the swing that they take may be a bit different.
In order to start getting consistent and hitting shots that are repeatable, a golfer needs to play the game for several years, or at least be very active in improving and getting better.
When a beginner first starts, they will likely complain of swing issues like a slice or topping the ball.
As they improve, they may see a hook start to develop.
Regardless of what the issues are in the swing, they are almost always going to change from week to week.
Consistency is the hardest part for a beginner.
Of course, the issue with their consistency means that beginner golfers are going to probably need to change equipment quite often.
This is partly why, when people purchase beginner golf clubs, they will say that they only last for a year or two.
The needs of the beginner golfer are constantly changing, and the best way to deal with this is to purchase adjustable golf clubs.
As your golf game evolves, you will have the equipment necessary to adjust and learn how to play better.
Although the adjustable driver could cost you a bit more money up front, in the end, you will save quite a bit.
2. Low Handicap Players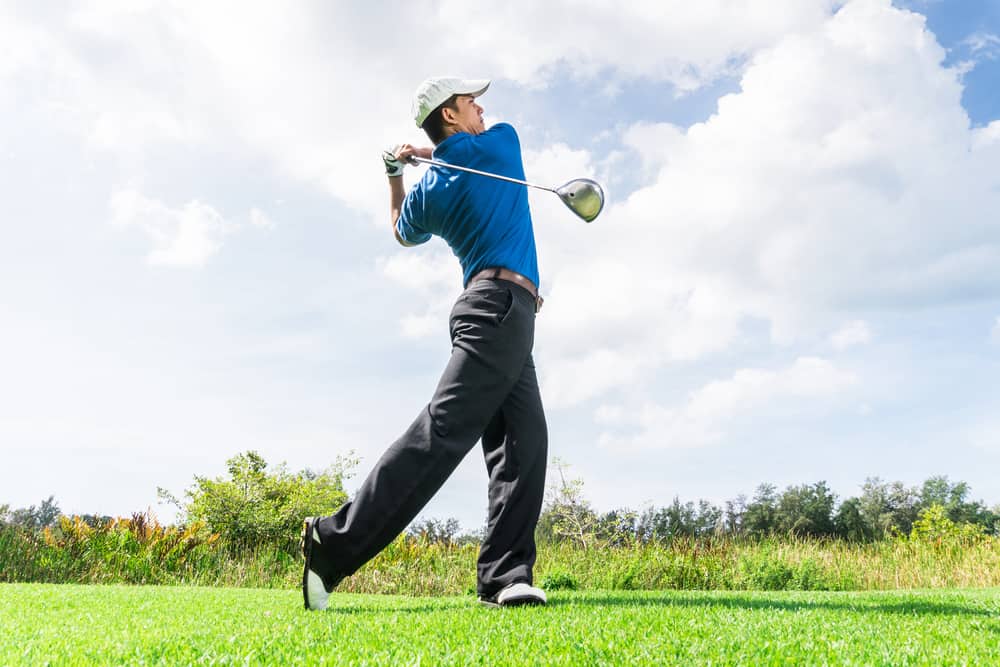 Low handicap players tend to make tweaks in their game.
As they work on lowering their handicap, they will want to make slight changes in their swing or equipment.
The low handicap players are the ones who are going to understand the difference between 10 degrees of loft and 9.5 degrees.
They will be able to feel the impact that it has on their swing and know which is going to be the best for their game.
If a low handicap player is playing a particular golf course where they may need to hit more fades or draws, they can update their equipment to work for them.
Setting a driver up as being slightly more draw-biased for the day is completely legal in the game of golf.
3. Golfers in the Middle of a Swing Transition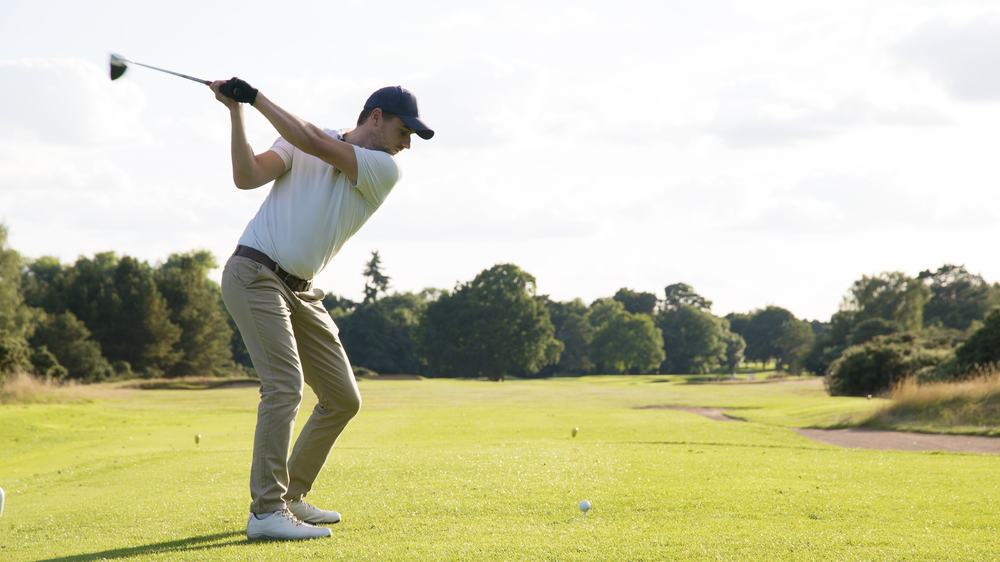 Have you been taking lessons to start trying to improve an issue with your golf swing?
Golfers who are in the middle of a swing transition are going to benefit from the ability to change their golf club to match their swing.
If you have committed to getting better at golf, you also need to make sure you are putting the time in to improve your golf game.
The more you work on the game, the more critical it is that the equipment keeps up with you.
Completing a transition in your swing allows you to hit the ball straighter and further is excellent, but it is essential to make sure that you then have the proper equipment.
If you want to avoid having to replace your clubs after each swing transition, invest in the adjustable driver.
Who Should Not Play with an Adjustable Driver?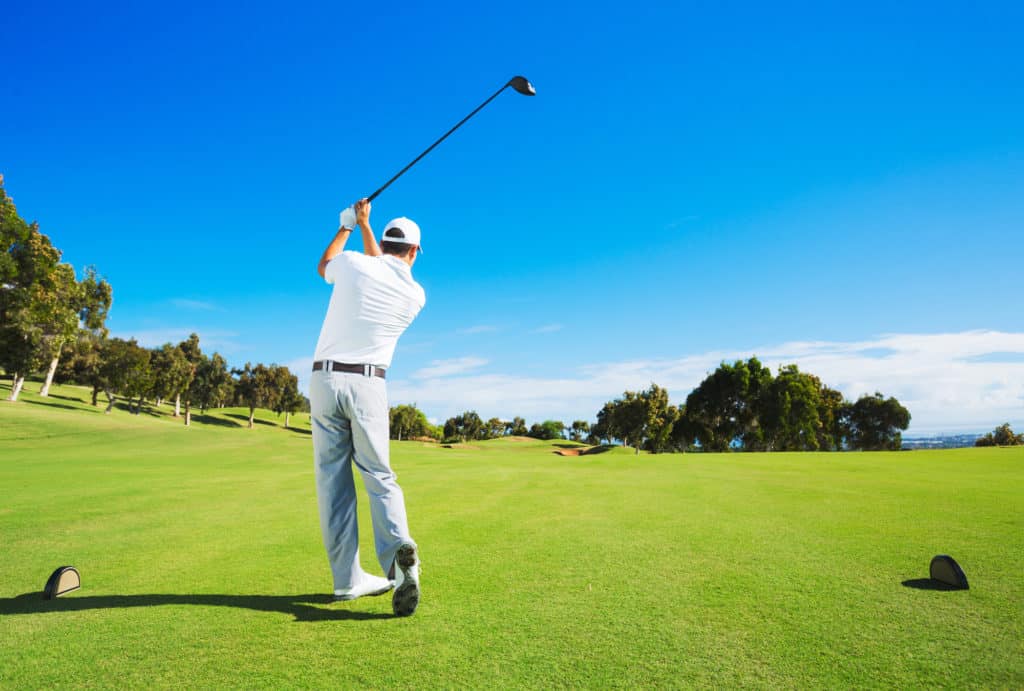 Although most players find a benefit from the adjustable driver, there are some who find it difficult to use or work with.
The only player who should really consider whether the adjustable driver is worth it is the golfer with a very low swing speed.
The low swing speed typically means that the golfer has a hard time swinging a heavy golf club.
If you can use a non-adjustable driver, the weight will be a bit lower.
The Cleveland drivers are not usually adjustable, but they are quite lightweight.
This club is a good fit for golfers with slower swing speeds who want something easy and forgiving to hit.
The non-adjustable drivers are typically made to be very forgiving and have a center of gravity that is lower than others.
Are Adjustable Golf Drivers Worth It?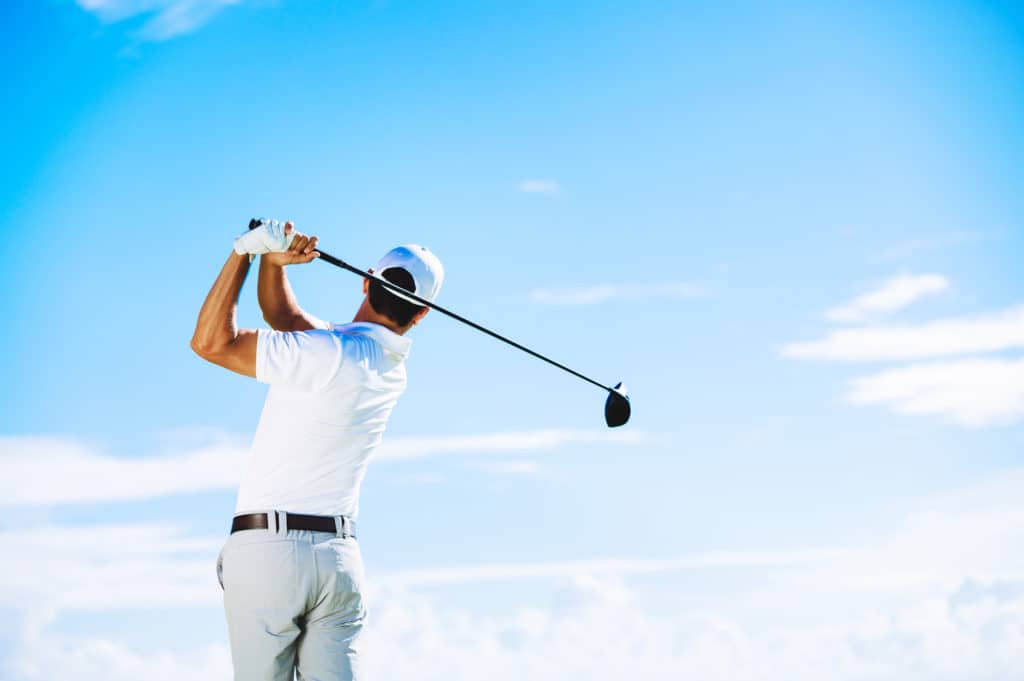 Now that you understand a bit more about adjustable golf drivers and how they work, it is a good idea to understand if they are worth the price.
New golf drivers are priced considerably higher than they were several years ago.
You will find options on the market that are priced lower but don't have the same adjustability, and it may make you wonder which would be best for your game.
Adjustable golf drivers are absolutely worth the cost if you are using them for the right reasons and getting the full benefit.
If you set your driver to neutral and have never messed with the settings, then you really don't need this technology.
However, most people will tell you that the adjustability of their driver has been something that has helped their game considerably.
This is a technology we all have access to and should absolutely take advantage of.
Adjustable drivers really are worth the money.
In the end, they may save you money because you won't need to update your driver every time your swing changes.
Simply take out your wrench, make an adjustment, and play your round.
Do Adjustable Drivers Come in Varying Lengths?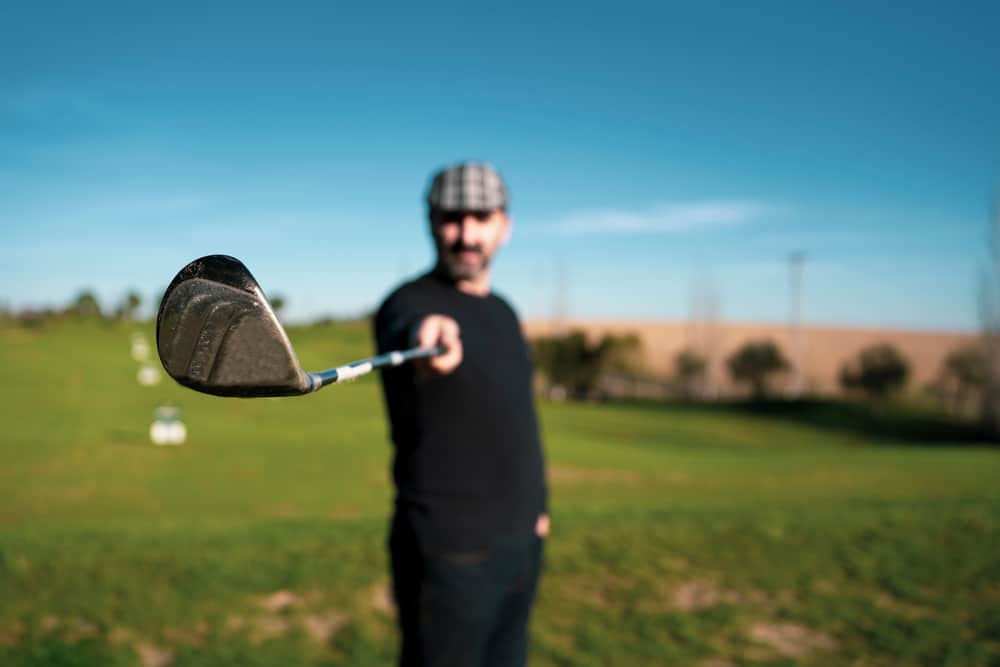 You may have seen the Ping adjustable putters that come in varying lengths.
The top part of the shaft is adjustable, so golfers can change if they want to play with a 33, 34, or even a 35-inch putter.
This is an excellent option as most players are using a putter that is too long for their game.
This technology has not made it to the world of drivers just yet.
When you purchase a driver, it will be a stock length which is usually about 45 inches.
If you are taller or shorter than standard or average height, you may need to purchase the driver at a custom length.
The adjustability of your driver will not include the ability to change the length of the golf club.
Golfers are going to want to play with the longest possible club they can handle.
If you can swing a 45-inch driver well and get the ball to release, this is a great option.
If you struggle with the 45-inch club, make sure you check the length of the club, the shaft flexibility, and the lie as well.
Between these three things, you should be able to find an option that suits your needs a bit better.
Choosing the Right Loft on an Adjustable Driver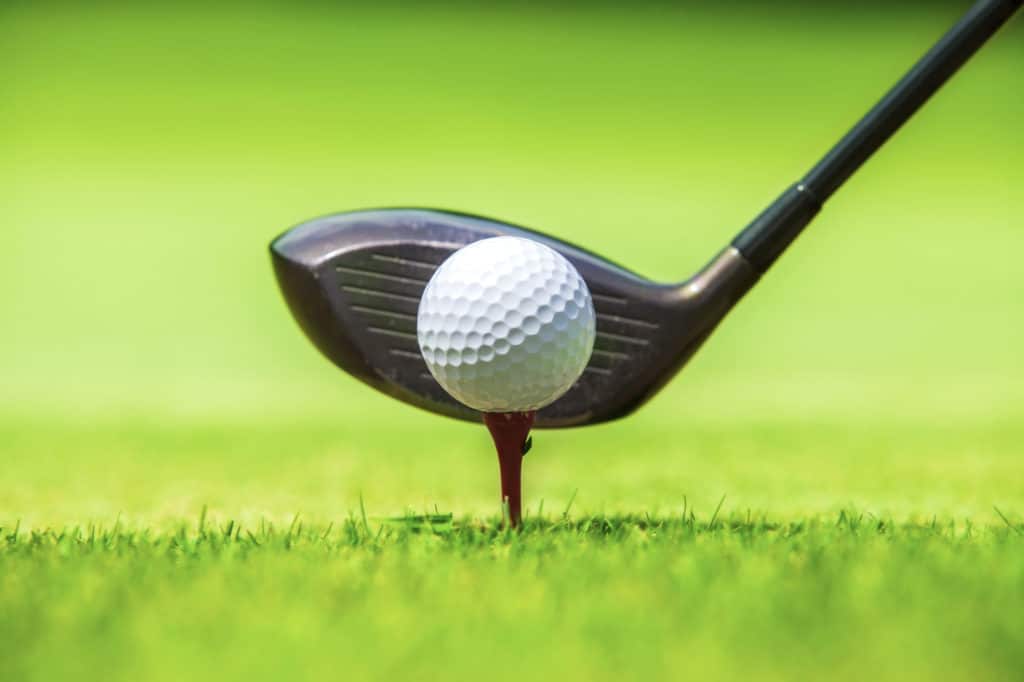 It is very important to choose the proper loft on an adjustable driver.
Although you may be wondering why loft would matter, if it is adjustable, there is a base loft on a driver that does matter.
Let's say, for instance, you have purchased a club that is a 10-degree driver.
Chances are the loft adjustability will allow you to have a range of around 8 degrees to 12 degrees, but some will be from 9 degrees to 11 degrees.
You have to consider what the base loft of the driver is and how it can be adjusted.
The better the adjustability, the less critical your initial choice for loft is.
However, you must consider the loft that you purchase and how it plays into the adjustability.
For golfers who want to be able to see the driver very low or very high, make sure that it is within the range your driver can be adjusted.
Conclusion
Hopefully, you now understand a bit more about adjustable drivers and whether or not they are the right fit for your game.
It can be hard to find a great driver today with all of the options on the market, yet adjustability tends to be a very smart choice.
Golfers are not having to purchase clubs quite as often because of all the capabilities of their current driver.
Players are starting to learn more and more about how golf clubs work and how technology can impact your game.
Never before have amateur golfers understood their golf games and how they are impacted by equipment as well as they do today.
This positive change will only create more and more great players interested in playing the game for years to come.