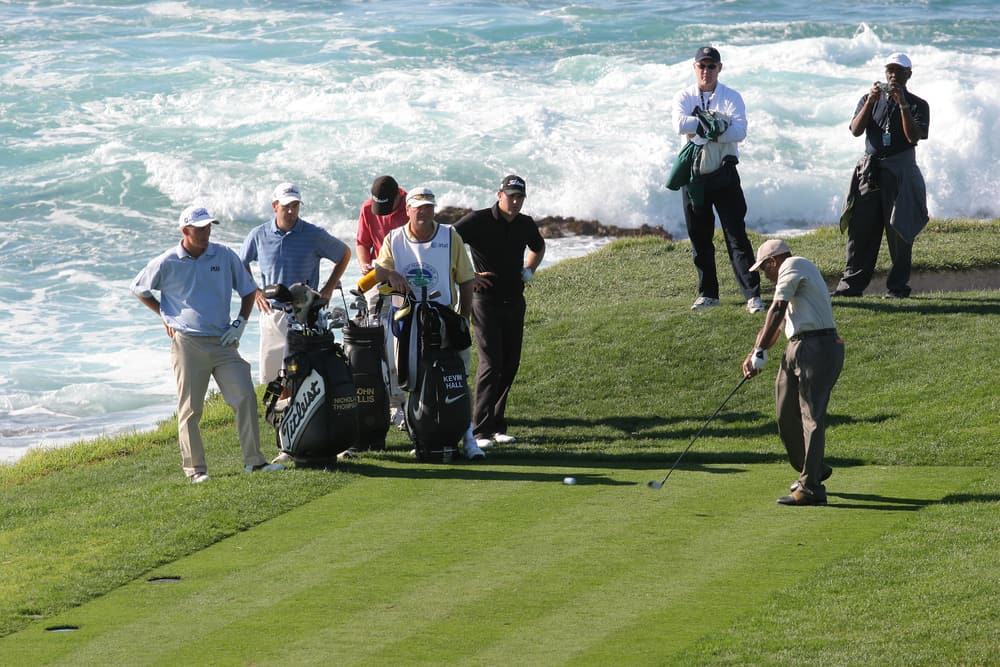 Playing in a pro-am golf tournament is an honor that most golfers don't get to experience.
The pro-am is not only expensive, but a player typically must quality to even be invited to participate in the golf tournament.
If you have the chance to play in a pro-am, there are some things that you will need to adhere to and consider carefully before you head out to the course.
Here is everything you need to know about the costs and rules associated with playing a Pro-am golf tournament.

How Much Does It Cost To Play In A Pro-Am Golf Tournament?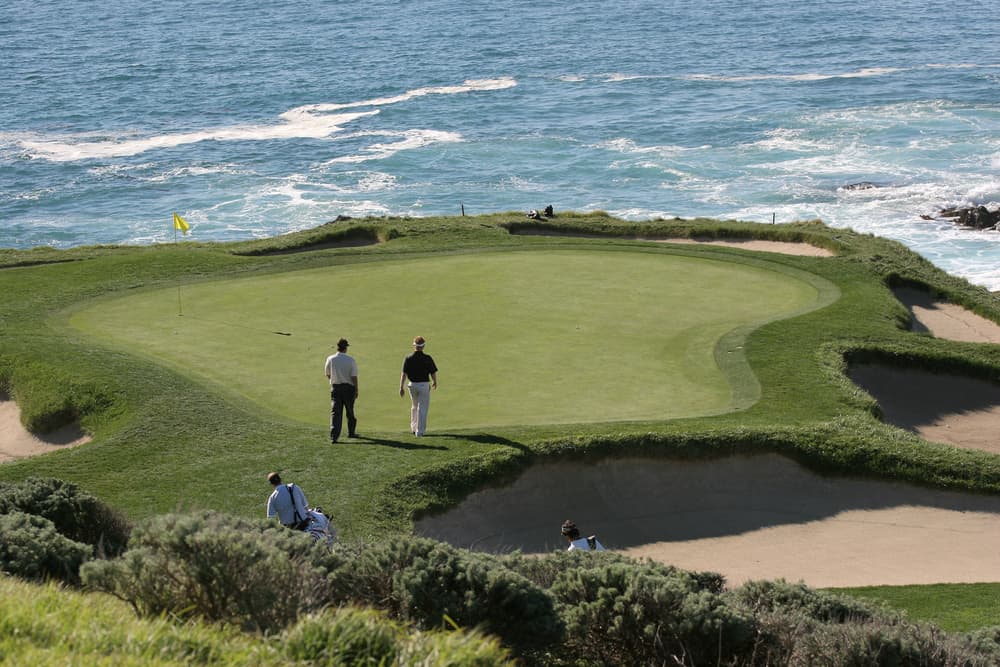 The price for playing in a pro-am golf tournament will range anywhere from $3,000 per player to tens of thousands of dollars per player.
The price of the pro-am that you play in has everything to do with the pros that are participating.
For instance, a pro-am put on by the PGA Tour is going to cost more money than Champions Tour or Korn Ferry Tour events.
It is going to cost quite a bit more money to play with the higher-profile players.
However, just because a pro-am is more expensive, it does not mean that it will be a better experience.
There are plenty of pro-am tournaments that are available for golfers to choose from.
Sometimes it makes sense to start on a smaller scale, with a less well-known pro-am, and work your way up to the big ones.
If you have just recently signed up for a pro-am golf tournament, there are some things that you should know about all that is involved with the day.
Tips For Playing In A Pro-Am Golf Tournament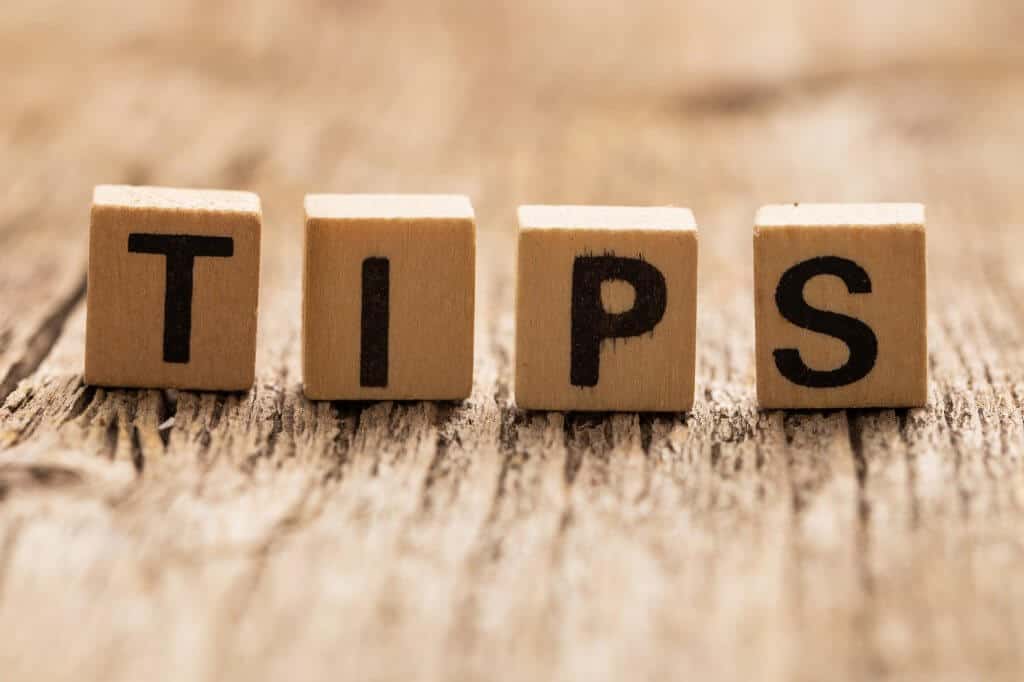 If you are lucky enough to get a spot to play in a pro-am golf tournament, then you will want to consider some of these tips for ensuring that it is a great day.
When you pay for a golf tournament, it is especially important to ensure that you enjoy your day.
With pricing being several thousand dollars, you don't want to let this day go to waste because you weren't properly prepared.
1. Golf Etiquette
You will want to brush up on your golf etiquette if you are about to play with the pros.
Most of the time, a pro is not necessarily going to care if they play with a golfer who is great at the game.
However, they will be less than thrilled to play with a golfer who does not understand the etiquette surrounding the game.
If your etiquette is not good, then you could end up causing other players to score higher or have a bad day on the course.
This should be avoided at all costs.
Think about etiquette related things like teeing off and the order in which you should go.
The player with the lowest score from the previous hole is supposed to go first.
Next, you will want to ensure that you are always watching out for where the golf balls are around the green.
Don't step in another golfer's line, and make sure that you always mark your ball and putt out appropriately.
Take a look at some of the golf tournaments on the TV and watch how they walk and perform around the green.
This will help give you tips as to what professional golfers are used to and what they will expect from you during your pro-am.
Don't let yourself get too nervous about this because if you know your etiquette, you will be just fine to compete in a golf pro-am.
2. Pace Of Play
The pace of play in a pro-am is very important.
Not all golfers understand how important it is to play fast.
When you play fast, you will do a much better job of keeping up with the group in front of you, and everyone can get a round of golf in within a reasonable amount of time.
The pace of play will vary depending on the difficulty of the course and the way that the players approach the game.
The only thing you will want to be sure of is that you are not the cause of a slow play problem.
There are a few things that you can do to ensure that you move around the course as quickly as possible.
Don't spend too much time worrying about the shots that you hit.
Choose the shot and start to commit to it.
This may change your normal routine on the golf course, so you may want to think about this prior to the day of your pro-am tournament.
Have a good idea of what you will need to do in order to hit a shot the way that you intend.
The good thing about many pro-ams is that you will be walking the course.
As you walk up to your shots, you will have plenty of time to consider what it is that your opponent is going to do and how you should respond accordingly.
In addition, it will help to only take one or two practice swings.
If you take too many practice swings, you are going to be asking for trouble.
There are golfers out there who will stand over the ball for five minutes, taking five or six practice swings.
This amount of preparation on each shot is just not going to help you have a better result.
It is essential to commit to your shot and then complete your swing.
This will save a tremendous amount of time.
In addition, we recommend keeping an eye on your golf ball at all times, so even if you hit a poor shot, don't take your eyes off the ball.
Watch it for as long as you can so you can find it again quickly.
3. Watch Your Temper
If you are playing in a pro-am, you are likely playing with some golfers you do not know.
This means that you will want to be as polite and courteous as possible when you make your way around the golf course.
It is an unfortunate truth of the game that many golfers have a bad temper.
Your temper should be kept to a minimum when competing in a pro-am.
Even if you are typically a 10 handicap and you are playing like a 20, try to keep your angry reactions to a minimum.
Of course, this does not mean that you will be entirely free of frustration.
You are going to experience plenty of frustration when you are competing as a golfer.
Playing in a tournament is going to be much different than playing a round of golf with your golfing buddies.
It is to be expected that you will feel more pressure to play well, but you can't let your temper get the best of you.
Focus on the fact that you are very lucky to be playing in this event and try and feed off of that.
Also, you should remember that, whether you are playing in a pro-am or not, having issues with your temper will never help you play better golf.
The calmer players who focus and channel their energy are far more successful on the course.
4. Respect The Pro
Let's remember that, as important as it is for you to win the pro-am, it is likely much more important for the pro you are playing with.
With most pro-am tournaments, there is an additional event going on where the professional is competing against the other professionals in the event.
Of course, this is highly stressful, and there is likely money on the line.
This means that the professional in your group is probably under a lot of pressure and needs to focus on their game.
Although they will probably talk to you at points during the round, you will want to make sure that you are allowing them to focus on their game.
It is polite and expected that you will have some small talk with the professional.
However, hitting them with questions during the entire round, asking for swing advice, and sharing details about your life may be a bit much.
Some professional golfers really enjoy pro-am tournaments and getting to interact with all golf players.
However, some do not find it all that enjoyable.
Try to feel out the pro you are playing with and make sure they are willing to have those conversations with you before you start to push them a little too far.
Ensure that you are always respectful and always paying attention to the time that they are putting in as a professional in the business.
Are Pro-Am Golf Tournaments Worth It?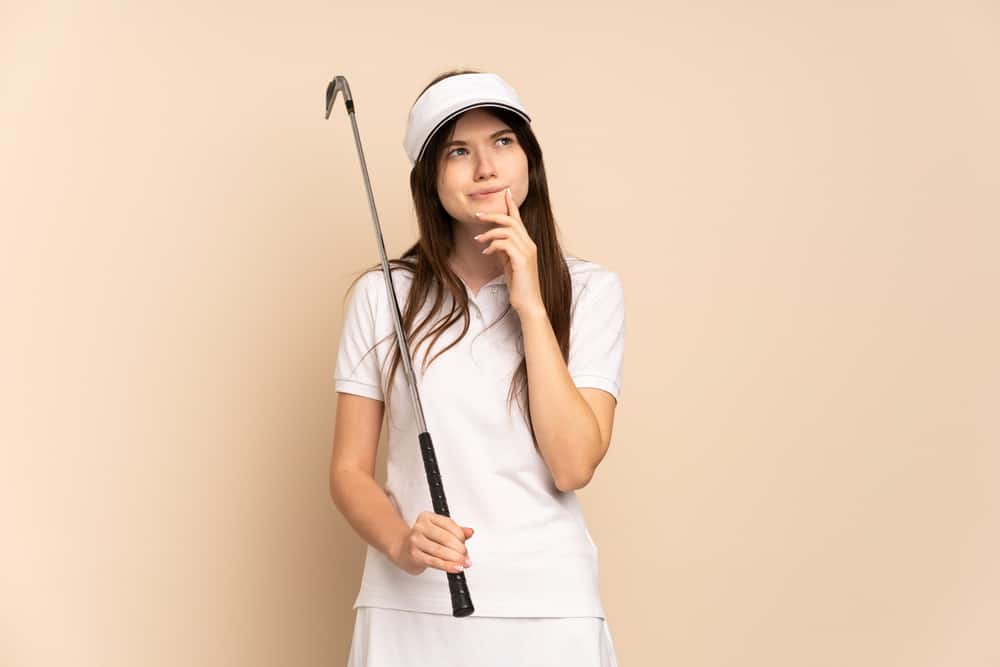 Now that you have a better idea of the pricing and the rules and etiquette surrounding a pro-am, you may be wondering if this event is worth it for you.
For many golfers, the pro-am is more about the experience than the price.
The more fun the pro-am is, the better the experience and the more of a memory you can create.
Many amateur golfers are accomplished in their own golf goals.
They have made holes-in-one, won many matches, and maybe they even have a club championship trophy laying around.
However, the pro-am tournament could be another item you are looking to check off your golf bucket list.
If it is, we can certainly understand why.
Try and find a more affordable pro-am to start with.
See if there is something local that also supports a great cause.
You will play with a golfer who may not be famous just yet, although there is a real chance that they could be famous someday.
Just from playing with a great player like this, you will learn about your game, and you will be able to accomplish more of your goals as a player.
If these are things that matter to you as a player, you will want to consider participating in the pro-am tournament.
If you are just as happy playing a round of golf with friends, then save your money and watch the pros play on television.
Conclusion
A pro-am golf tournament is a unique experience that many people are thrilled to be a part of.
If you are interested in something like this, it is important to check on several different levels to see if there are openings.
Remember, the PGA Tour pro-ams are going to be the most expensive and require the most golf knowledge.
Those that are more local could even be played with local PGA professionals who will be more than happy to help you with your game while playing.
Playing golf with better players often encourages you to get better, so keep this in mind when you sign up to play in a pro-am.