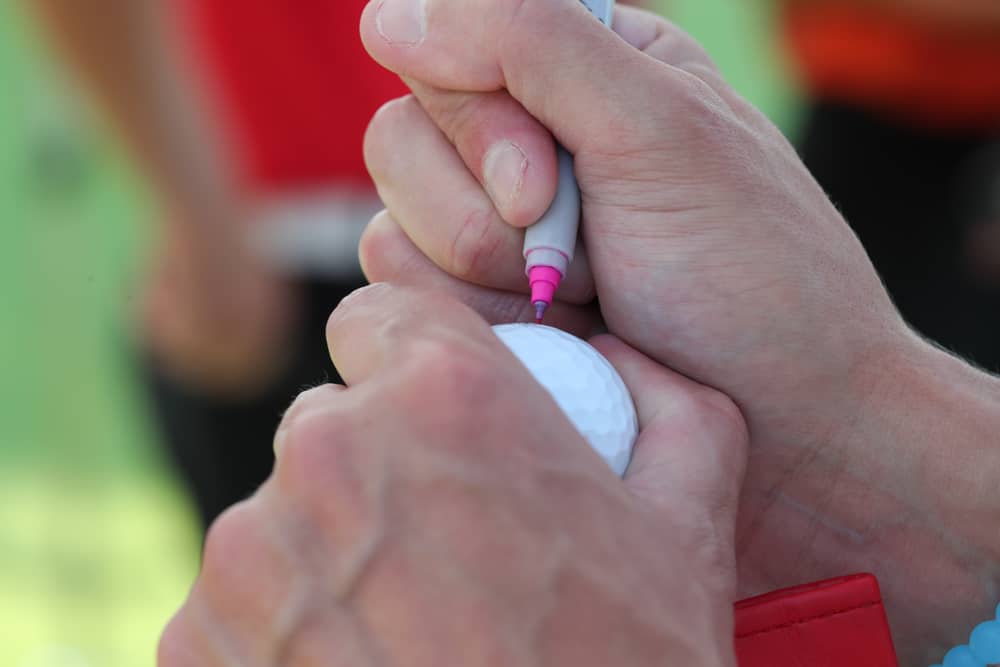 When it comes to marking a golf ball, there are two things that people think of.
The first is how to mark your golf ball on the green, and the second is how to mark your golf ball so that it can be identified.
Both forms of marking a golf ball are important.
The ability to determine which golf ball is yours and make sure you hold your spot on the putting green are both essential elements of the game.
We have come up with some cool ways to mark your golf ball so that you can enjoy your day on the course just a bit more.

10 Cool Ways to Mark Your Golf Ball
Cool Ways to Mark Your Golf Ball on the Green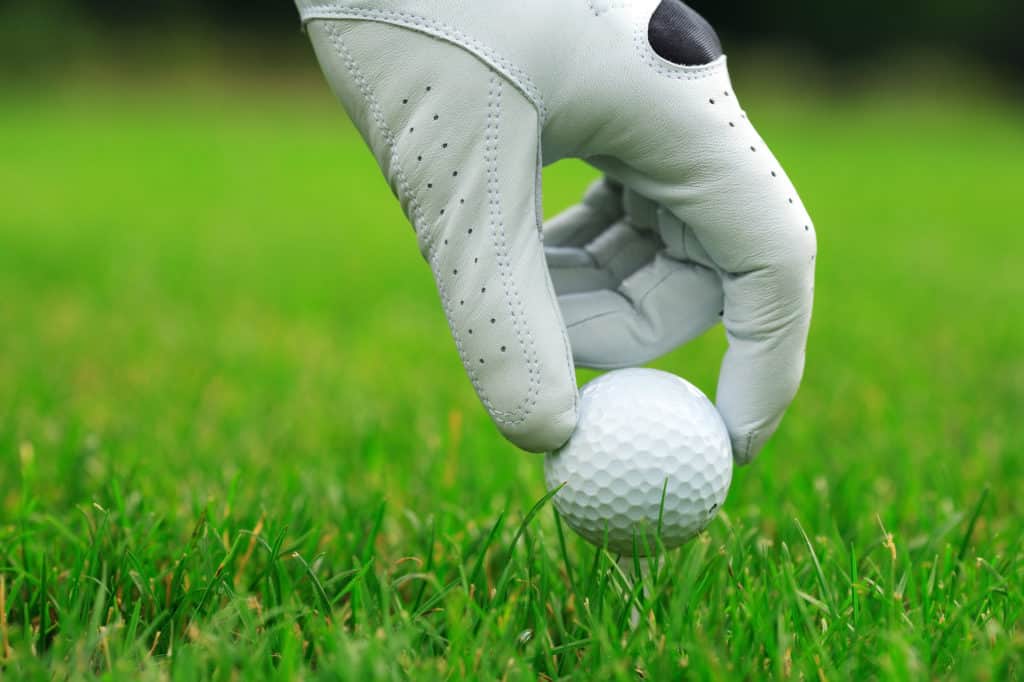 When marking your golf ball on the green, you must use an artificial object.
You will not be able to mark the ball with a leaf or a stick.
The reason behind this is that you will need to mark the exact position so you can replace the ball before making your next shot.
The accuracy of a ball marker is important as to how cool it is.
Here are five options that make marking your ball unique and cool.
1. Lucky Coin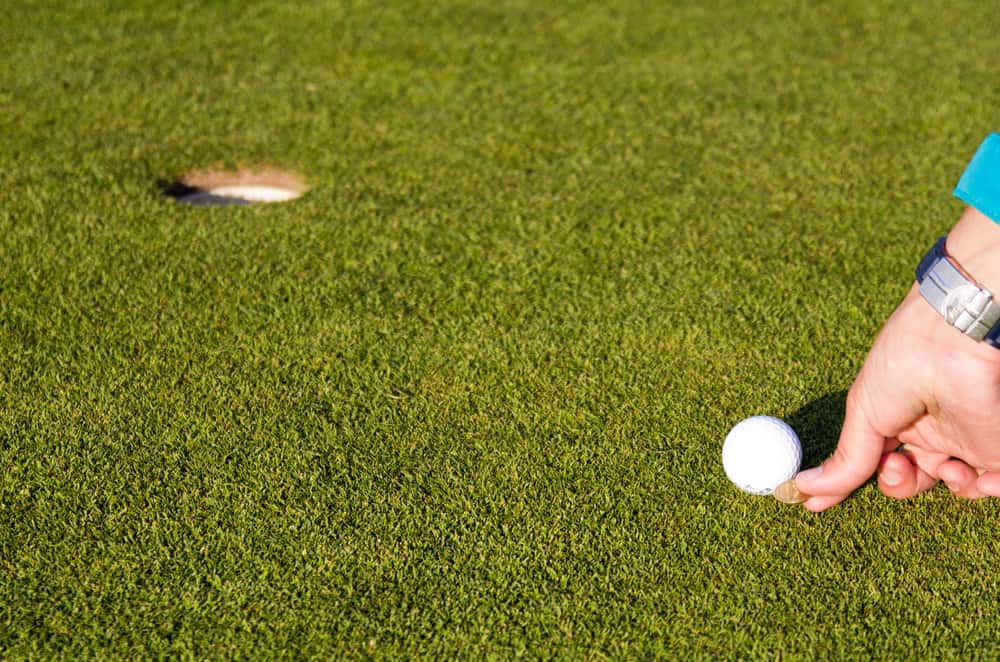 Many golfers are a bit superstitious about what they use to mark their golf balls.
Since there is quite a bit of luck involved in the game of golf, we can understand why this is.
The idea of keeping a lucky coin in your pocket to use as a ball marker is a popular one.
Many people will choose a coin that has meaning or significance.
For instance, the coin may be from a certain year that matters.
Others will choose a coin from another country as it will stand out from other coins that may be in a golfer's pocket.
Having a lucky coin can help not only to mark the golf ball but also to give you a little added boost of confidence before you putt.
There is so much mental power in believing that you have luck on your side while at the golf course.
Keep this in mind if you want to ensure that you play some great golf with the help of your lucky coin.
Remember that a coin is not truly a flat ball marker.
You are going to need to move your coin out of the way if you have someone who is going to be putting through the line to the hole.
Moving a coin is easy because you just must make sure that you place it back where your ball was originally placed prior to hitting your putt.
2. Poker Chip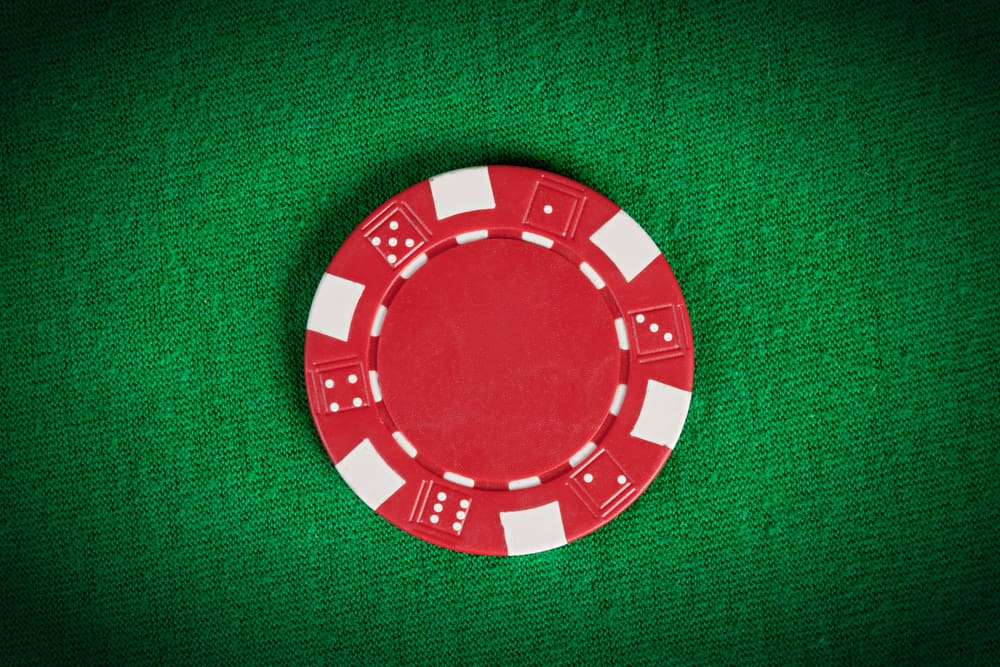 The poker chips are perhaps the coolest way to mark your ball on the green.
The poker chip idea came out many years ago, and we have a slight suspicion this could be a contribution that you can trace back to Las Vegas.
A poker chip is generally quite large, and it will truly stand out.
The poker chip ball markers have really taken off in golf, and you can purchase custom ones that will allow you to show your personality as well.
From custom colors to a logo of a golf course, there are many different poker chip ball markers to choose from.
The one thing you will notice about the poker chips is that they are very large.
If you have a hard time finding your ball marker once it is in place on a green, the poker chip is a great solution.
Another thing to remember about the poker chip is that you will have to move it over when it is another player's turn to putt.
If another golfer were to hit a putt that touched the poker chip, it would send it quite far offline.
This is an option worth considering whether you are a gambler on the golf course or not.
Chances are you will still be able to showcase your personality with the poker chip.
3. Magnetic Ball Marker
The magnetic ball markers are not only cool, but they are functional as well.
We love the fact that these ball markers are so convenient and that you will have a very difficult time losing one.
There are really two types of magnetic ball markers, and they can usually be used interchangeably.
You will find that some magnetic ball markers are going to fit in a divot repair tool, while others are going to fit on your hat.
There are positives to both types of magnetic ball markers.
You will see that with the magnetic ball marker for the hat, you will also need to purchase a hat with a magnetic brim.
One of the great things about the magnetic ball marker on the hat is that you will not need to reach inside your pocket to pull it out.
Let's face it, your hands are not the cleanest while on the golf course.
Having to constantly reach into your pocket to locate a ball marker is annoying, and it can also start to cause wear and tear on your pants.
Having this easy access to a reliable and accurate ball marker is a great advantage.
Magnetic ball markers come in a variety of colors and sizes, and without a doubt, you will be able to find something that will work for your personality.
4. Colorful Golf Tee
Did you know that you don't necessarily have to use a ball marker to mark your position on the green?
It is perfectly acceptable to use a golf tee to mark your spot.
There are so many different kinds of tees that golfers play with that the idea of a colorful and bright golf tee to mark your ball is not going to be a difficult one.
One of the things that people like most about the colorful golf tee is that you don't need to worry about it moving from its position.
Some golf ball markers are small, and when you try to put them down, they stick to your finger or roll over.
This can become troublesome when you are trying to be as accurate as possible with your ball marker.
The tee is sure to stick in the ground, and it will stand out from other ball markers.
As with most of the other cool ways to mark your golf ball on our list, you will have to move a tee if it is in the way of another player.
If a golf ball hits a tee the wrong way, it will stop on the green, causing the other golfer some problems with their scoring.
Always be willing to move your tee if you need to help another player.
5. Glove Ball Marker
Last on our list is the glove ball marker.
This is a classic design that has been around the golf world for many years.
With a glove ball marker, you always have a place to store your marker while you putt.
These are convenient, and many companies have figured out a way to make them look very cool as well.
This is especially true for women golfers who consider the glove and the ball marker to be an extension of golf fashion.
The only downside of the golf glove ball marker is that more and more people are putting with their gloves off.
If you don't have your glove on while you are putting, you will have to decide when to take the marker on and off of your glove, so it makes sense for you.
This is just one of those options that may work best for those who like the glove on while they are putting.
Cool Ways to Mark Your Golf Ball for Identification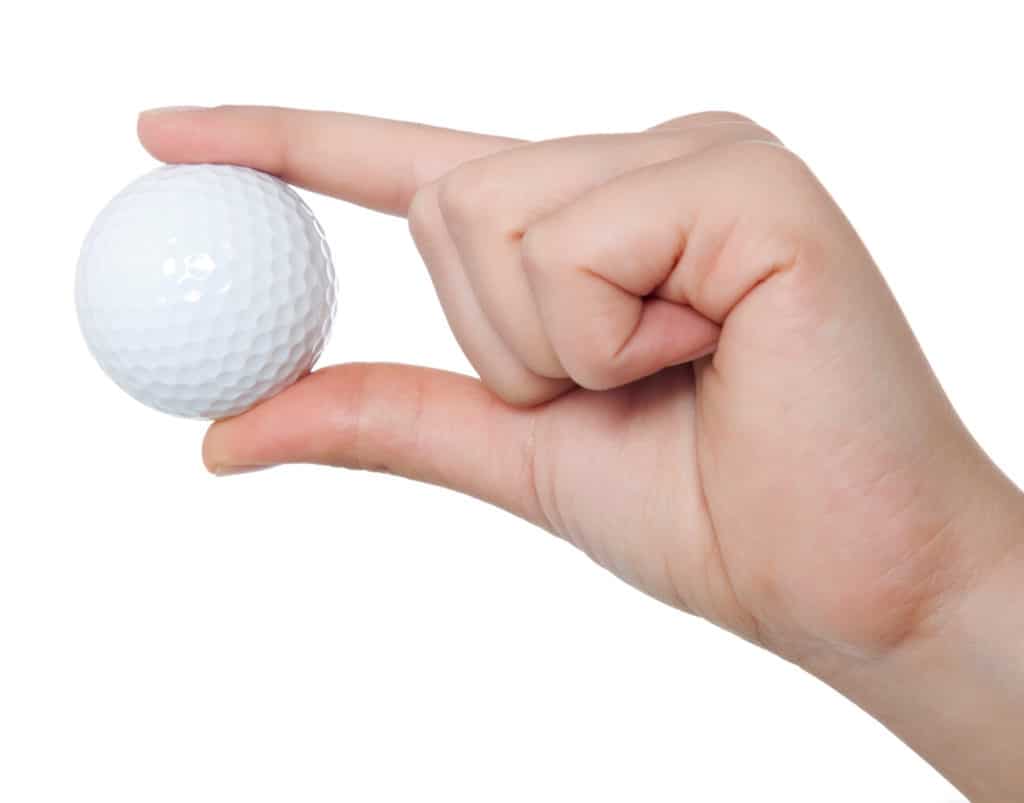 Now that we have covered the ways to mark your golf ball on the green, let's take a look at ways to mark your golf ball for identification.
It's sometimes hard to tell if another player in your group is playing the same golf ball as you.
You can look at the ball and see if the number is the same or different, but this is not always easy to identify.
It makes much more sense to have a customized or personal mark on your golf ball.
1. Customized Stamp
Marking your golf ball has become quite a statement about who you are as a player.
Golfers get very particular about how they mark their golf ball, and some will use a certain line that will help them when they are putting as well.
However, most players are just looking for a unique way to have their golf ball stand out from the crowd.
One of the best options for this that we have seen is customized golf ball stamps.
With these stamps, all you will have to do is hold the stamp up to the golf ball, and the design will transfer onto the ball.
You can purchase these in several different images and colors, and they can look great.
The stamp markers may come in different colors or as a set so that you can change up the design that you like the most.
2. Lucky Number
Do you have a lucky number?
Sometimes all a golf ball needs is your lucky number written on the golf ball a few times.
Maybe your lucky number is 70, as that is what you plan to shoot that day.
You can try and work on your mental game by setting scoring goals for yourself and writing them on the golf ball.
Although writing your lucky number on the ball a few times can be a smart choice, it does make sense to leave some of the golf ball area white.
When you are putting certain shots, you may want to look down at a clean white surface, so it is not distracting in any way.
3. Line Around the Middle
A line around the middle of the ball will not only help you identify it, but you can use it on the putting green as well.
Of course, the idea of a golf alignment aide while playing the game may not seem legal.
However, you can draw a line on your golf ball and still be within the rules of the game.
Make sure you use a guide on your line so that you know it is straight.
A squiggly line around the golf ball is not going to help you set the ball on your line and putt it there.
For those who struggle with putting alignment and consistency, this is a great way to mark your golf ball.
4. Signature Mark
Have you ever seen those commercials that Titleist puts out with the way golfers mark their golf balls?
Some players are known for two dots, others underline the T, and some put a single dot at the end of the word Titleist.
Professional golfers are not the only ones who can come up with a signature marking for their golf balls.
Try and come up with a design that looks great for your game.
Stick with this design so that you become comfortable with it, week in and week out.
You will have an easier time identifying your golf ball, and it is just one more thing to help you remain more consistent in your golf game.
5. Custom Printed Golf Balls or Stencils
If you want your golf ball marking done for you, that is another excellent option.
You can purchase customized golf balls from almost any manufacturer.
Whether you want to change the golf ball's number, add your name or your initials, or simply add a small emblem to the ball, you have that option.
Of course, custom golf balls will add a few dollars to the price that you pay, but they will certainly offer their fair share of value as well.
The best thing about custom golf balls is that you won't have to remember to mark them before you tee off because everything will have been done for you.
Another similar option is a golf ball stamp.
These are unique devices that you can clip a golf ball into, and then you will be able to mark the shape you want on your ball.
You can purchase golf ball stencils like this in a variety of styles.
Some even allow for you to mark the ball with more than one color.
For this type of stencil, you will need thin Sharpie markers to get it to work correctly.
Conclusion
There is so much terminology in the game of golf that you will sometimes have a hard time determining what marking your golf ball means.
The good news is that we have you covered whether you were trying to mark your spot on the green or put an identifying mark on your golf ball.
There is really no right or wrong way to mark your golf ball for identification.
This process will be a bit more about personal style and preference than anything else.
When it comes to marking your ball on the green, always choose an option that works for you but does not get in the way of other players enjoying their round.
If you choose something large like a poker chip, you may be moving the marker around quite a bit.