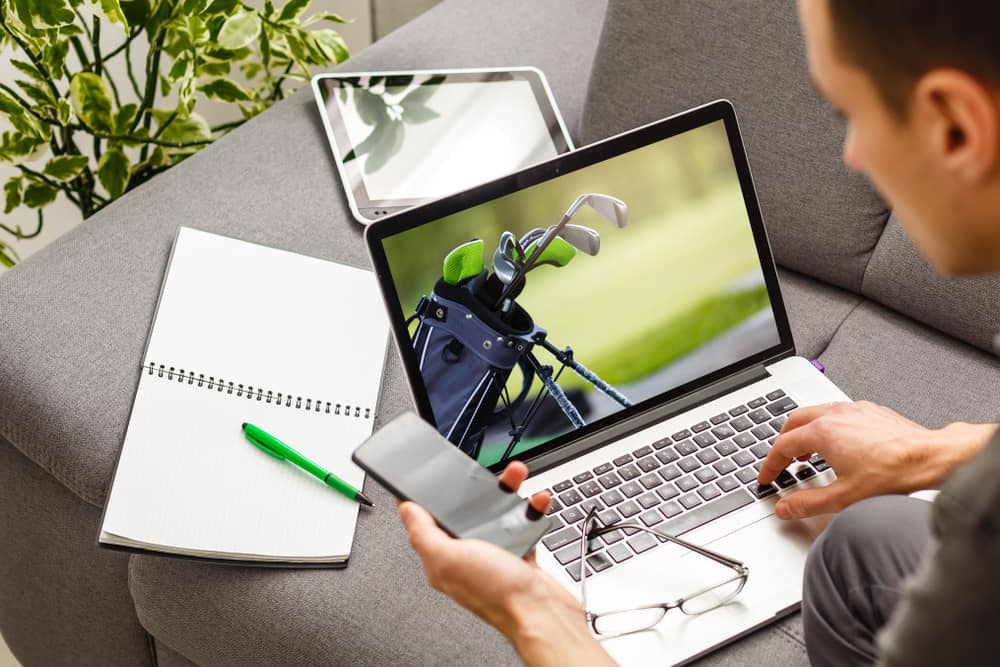 Most golfers have become accustomed to shopping for equipment online.
In years past, people would head over to a local golf store, try out equipment, and then purchase their selections.
However, with the introduction of customized golf equipment, things have changed quite a bit.
Online golf stores give golfers the option of changing the length, the grip, the lie angle, and more.
You will quickly notice that some golf stores offer better incentives and sales than others.
Some online stores sell used equipment while others only focus on the new stuff.
When you do a search for online golf stores, it is important to know whether or not you are shopping from a qualified and reliable seller.
There are plenty of issues with fraudulent golf clubs on the market.
These top 10 best online golf stores are all reputable and trustworthy when it comes to both perks and golf equipment.
Let's take a look at the top 10 best online golf stores.

Top 10 Best Online Golf Stores
1. 2nd Swing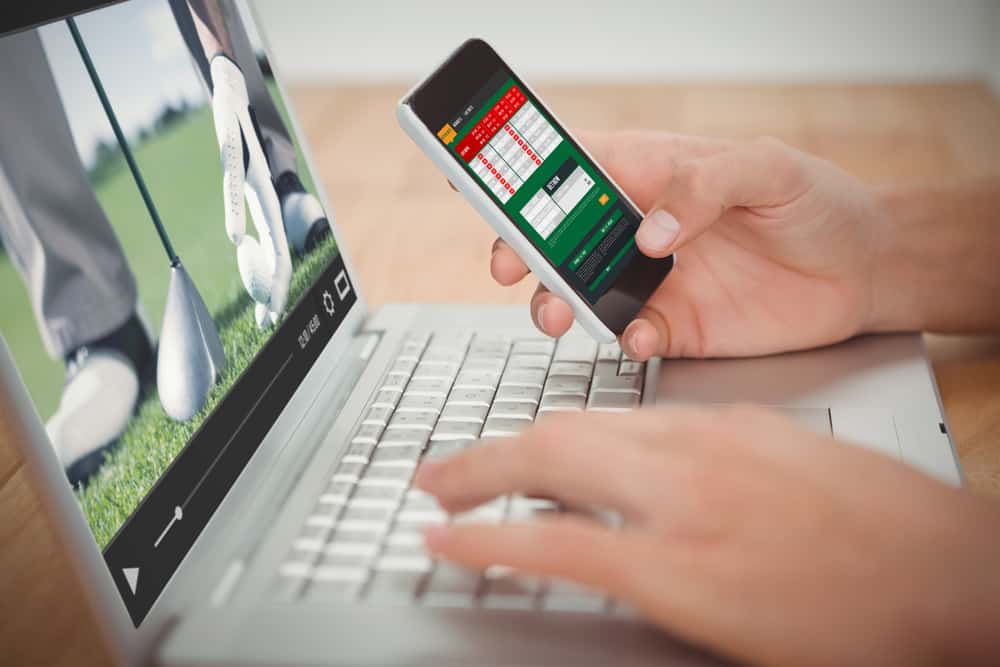 2nd Swing has become the leader in online used golf equipment.
However, you can also purchase new golf equipment from 2nd Swing.
The great thing about this website is that they have a very easy-to-use trade-in program.
If you find that you have extra golf equipment in your garage and want to trade in those products to purchase a new fairway wood or putter, 2nd Swing is a perfect website to use.
When shopping on the 2nd Swing, you will notice that they are often running some kind of promotion or sale.
This website is built more for the budget-conscious golfer.
As you go through our list of the top ten best golf stores, you will notice that if you can find one you are comfortable with, you could end up saving quite a bit of money.
Most of these stores offer discounts for repeat customers and even savings programs that you can sign up for.
2nd Swing does a great job when it comes to low shipping costs and fast shipping times.
They have an extensive selection of used golf equipment that ships out extremely fast.
Another thing you will notice about 2nd Swing is that they offer a demo type of program.
One of the issues with online golf shopping is that you will not get to try out the equipment before you purchase it.
2nd Swing offers a program that allows golfers to try the equipment, see if they like it, and then either keep it or return it.
Most online golf manufacturers have to start a program similar to this in order to keep up with the constantly changing times in the world of golf.
What we love about 2nd Swing is that while you are shopping on the website, you may be thinking that you want new equipment until you see the money that you can save.
When looking at the new pricing, 2nd Swing will give you options for used golf clubs as well.
This is a great way to shop and see all of your options on the same web page.
Remember that golf equipment that has been released within the last several years still has plenty of relevant technology.
If you haven't checked out 2nd Swing, it is a good place to start looking before you decide to purchase your next golf club.
2. Budget Golf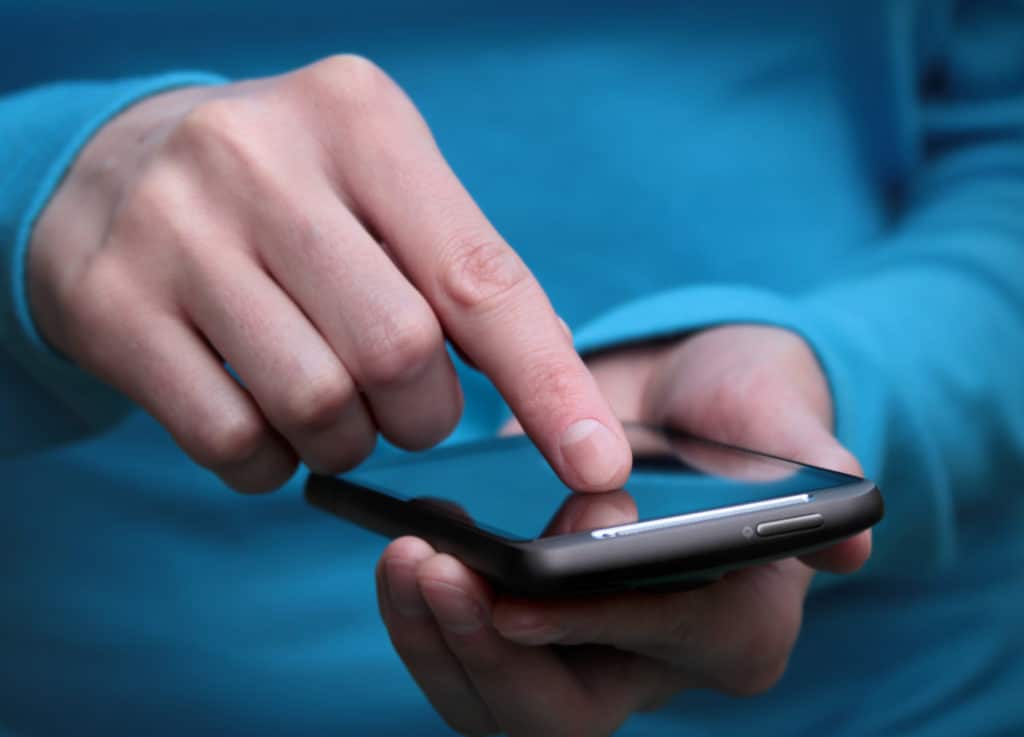 Budget Golf offers some of the best sales for golfers who are looking to save some money.
We were very impressed with the clearance options and overall fair pricing from Budget Golf.
In addition, the customer service and communication when purchasing a product were quite impressive.
If you are worried about saving money but you need some new golf equipment, this is a website that is well worth looking into.
Budget Golf may not be the fanciest looking of the online golf stores, but this could also be what helps to keep their pricing at a very acceptable level.
The only holdup on some Budget Golf orders is that the minimum shipping rates are a little high.
You will have to spend $150 to qualify for free shipping.
However, there are certain events that take place throughout the year where shipping codes will be given.
When you look at the pricing of the equipment and accessories that are sold on Budget Golf, you will realize that it is worth paying for shipping for the products that you are getting.
Budget Golf is one of our favorite resources for leftover products and last year's specials.
If you don't need the latest and greatest and instead want to save a little bit of money, Budget Golf is a great place to shop.
3. Carl's Golfland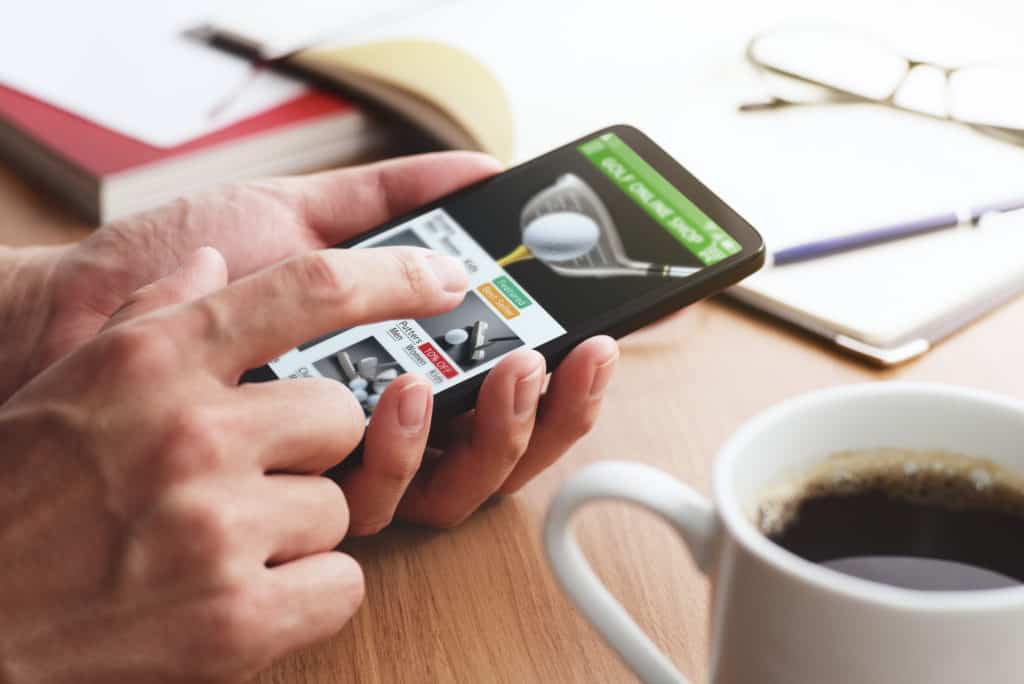 The unique thing about Carl's Golfland is that it started as a physical store and eventually grew into an online golf store.
Carl's Golfland is a huge retail store with two locations in Michigan.
One of the locations even has a very large practice facility for golfers to be able to try out new equipment and just come to work on their golf games.
However, a large portion of the business for Carl's Golfland comes from its online sales.
At the in-person locations of the stores, you can have your golf equipment fitted to work exactly for the needs of your golf game.
The Carl's Golfland fitting center is known for being very precise and giving golfers access to high-end launch monitors.
Like all other online golf stores, Carl's Golfland offers a wide range of products for consumers to choose from, including electronics, accessories, and more.
Overall, you will have a hard time finding better pricing and better customer service than Carl's Golfland.
4. eBay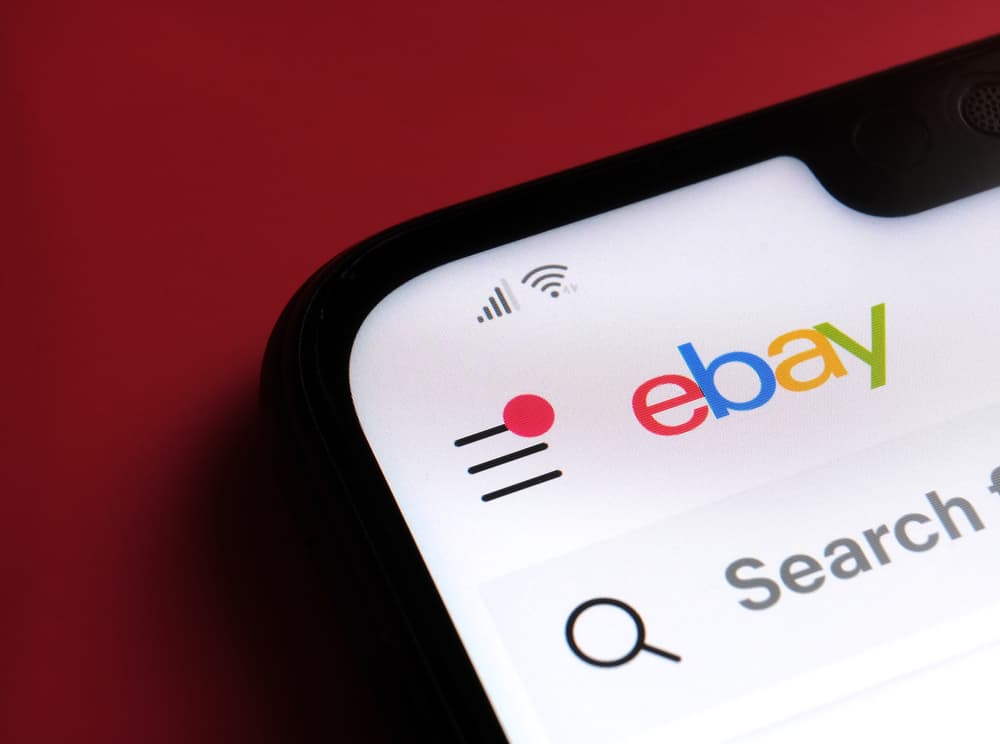 One of the great things about golf equipment is that you can ship it relatively easily.
Golf equipment ships within a short period of time, and it will be a relatively fair value to ship the equipment.
eBay has become an online mega store for anything used that may be worth something.
The great thing about selling golf equipment on eBay is that people from all over the country can look to see what you have available.
Let's say, for instance, that you have a driver that was cut down one inch to accommodate your height.
When you start searching through the eBay listings, you will notice there are plenty of people selling used equipment that has already been custom fitted.
So many golfers are looking to save money on purchasing new golf equipment.
If they can go onto eBay and find the equipment that they need in good used condition, chances are they will purchase it, and your used equipment will sell quickly.
We love eBay as an online golf store for those who are both selling and buying golf equipment.
5. Global Golf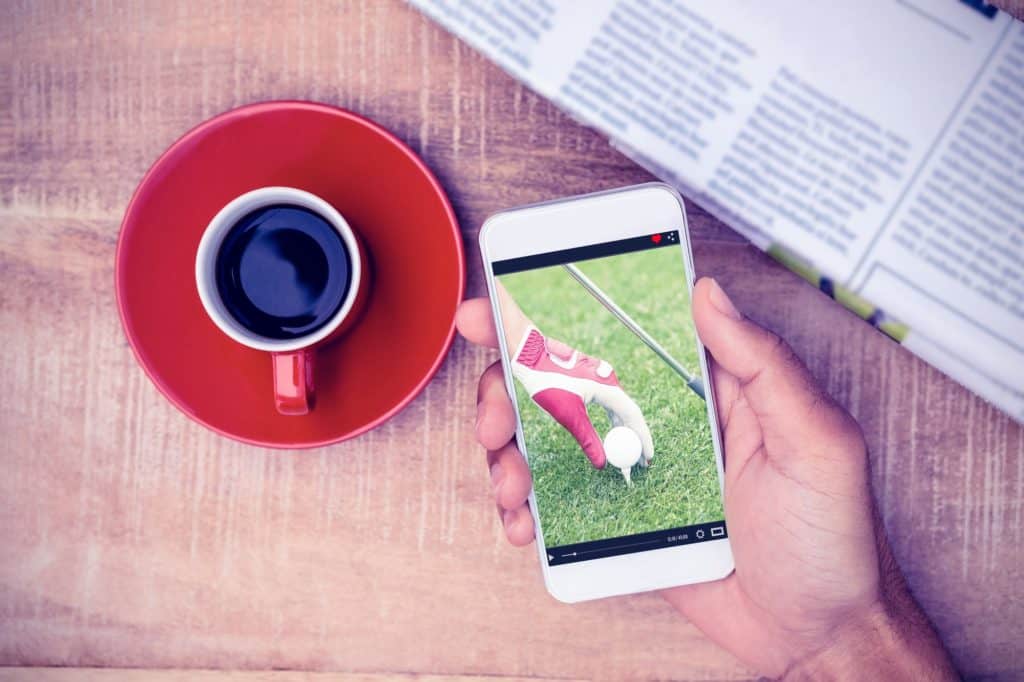 Global Golf is considered to be an online golf powerhouse.
Global Golf has everything that you would ever need to purchase for your golf game, and they even offer used golf equipment.
When new equipment is released to the market, Global Golf will also be one of the first to offer it to their customers.
With the Global Golf brand name being so strong, many customers associate this company with quality equipment and fair pricing.
There are trade-in programs that you can use with Global Golf to help you save money.
In addition, the Global Golf store is set up in such a way that it is quite easy to shop and get the information that you need.
If you have never checked out the Global Golf website, it is a good idea to look at the giveaways and special promotions they offer.
You never know if you could win something that could be an excellent benefit for your game.
6. Golf Galaxy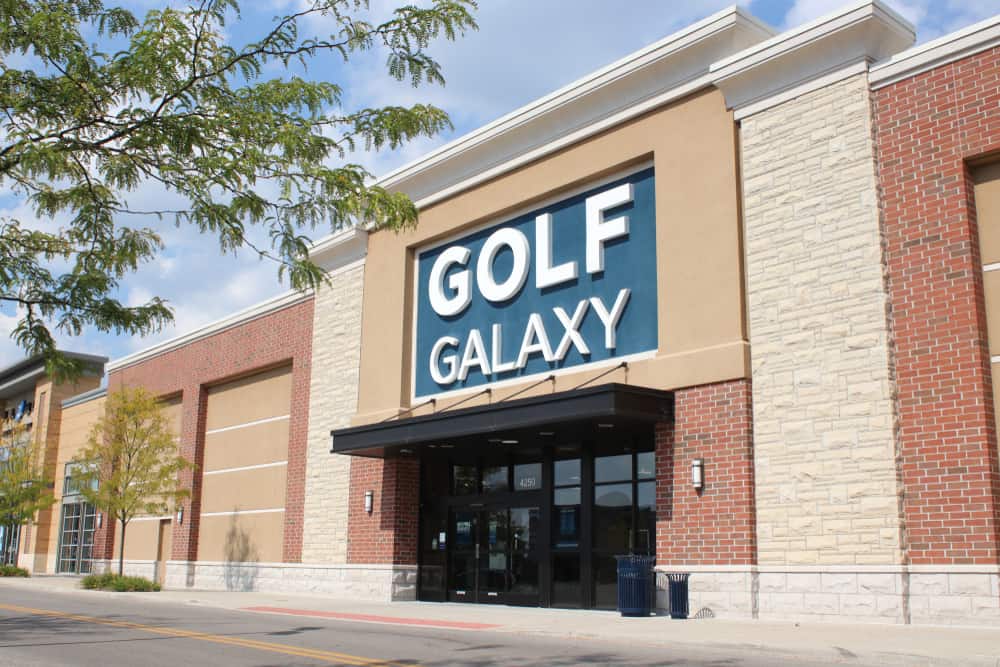 The Golf Galaxy website is one of the more premium shopping experiences when it comes to online golf stores.
When you log in to the Golf Galaxy website, you will notice that the layout and design of the site is very professional, and it is easy to shop on this website.
We are impressed with the number of products that Golf Galaxy has available for sale on their website as well.
One of the great things about the Golf Galaxy store is that it is also an in-person store with 98 locations spread out across 33 states.
This means that most shoppers can shop online and then pick it up in store to try and save on shipping times or expenses.
Each Golf Galaxy store has a full club fitting experience to help you find the golf clubs that will most closely match your needs.
Another unique feature of a Golf Galaxy store is the ability to rent a golf simulator.
Golf simulators are becoming more and more popular for in-home use, yet not all players have the budget to purchase their own.
With the golf simulator rental, you can quickly get the chance to work on your golf game even in the middle of the winter.
Overall, Golf Galaxy is a reliable and reputable website with plenty of great features and options for its customers.
7. Golfio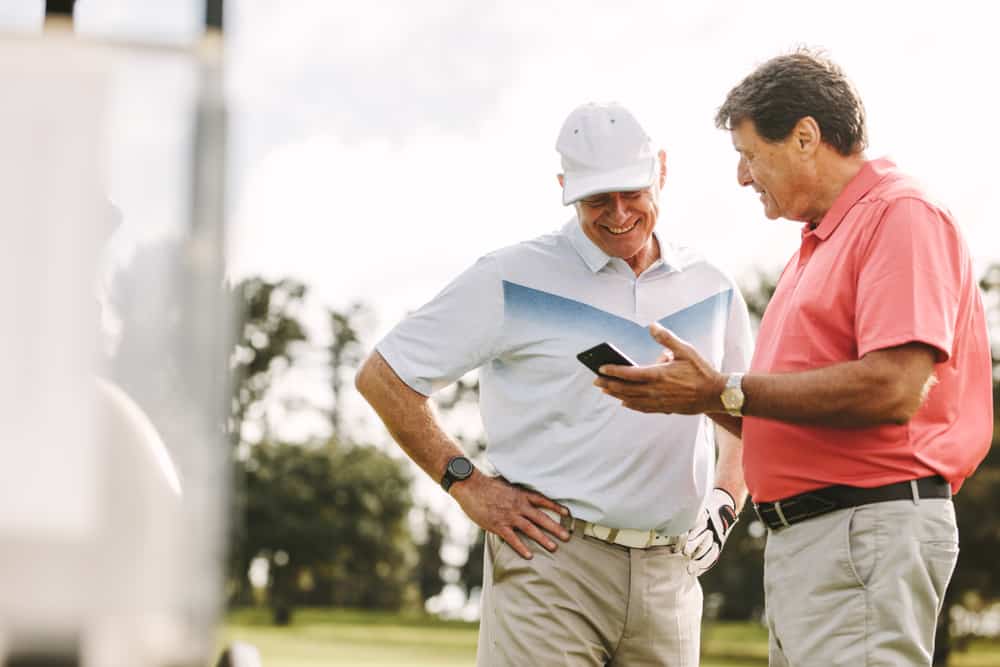 Golfio is one of our favorite spots for custom golf equipment.
Some golfers will have no problem purchasing stock clubs to order for their game, yet others need some custom features to come with the golf clubs.
Golfio makes this incredibly easy as a way to purchase custom golf clubs.
When purchasing custom golf clubs, you can get the shaft, grip, loft, lie, and length to be precisely what you need it to be.
Golfio does not only sell custom golf clubs, but they do make it very easy to get these clubs customized if you so choose.
For many players, the custom golf club purchase can be overwhelming because of the research options available to you.
With Golfio, you can clearly see a list of every shaft and grip choice that you have access to.
Making your purchase is quick and easy, and the shipping times are just as fast as anywhere else that you would purchase custom golf clubs from.
8. Fairway Jockey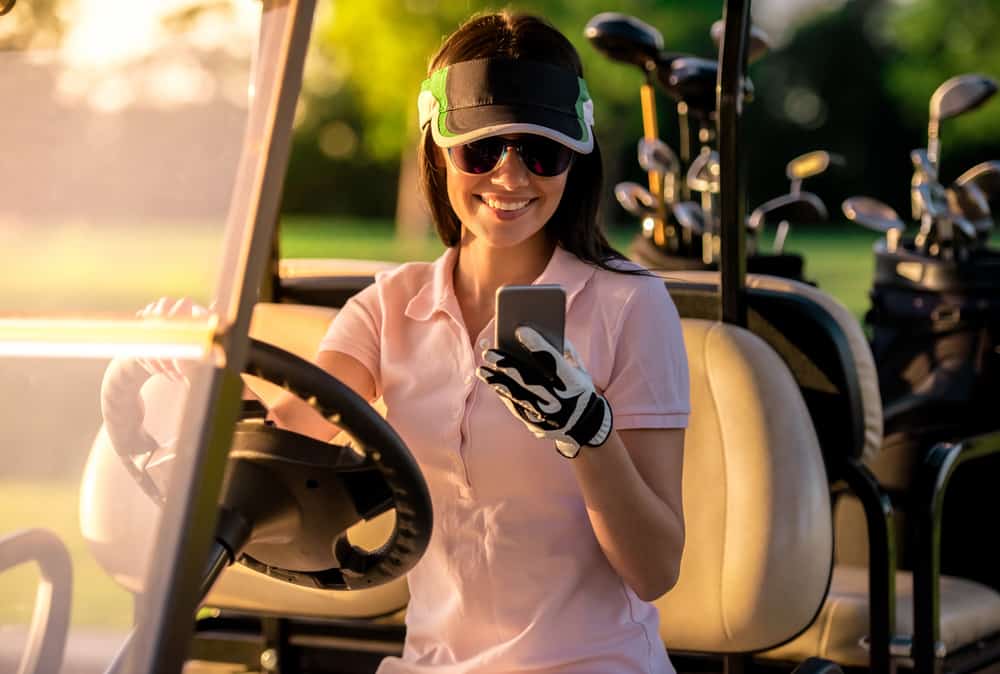 Fairway Jockey is a newer golf website that features some of the best golf club components on the market.
If you are a player who is interested in building out your own custom equipment, the Fairway Jockey website can help to guide you through the proper steps.
One of the best things about the Fairway Jockey club purchasing experience is the ability to ensure that you have all the necessary components to put together a fully customized set of clubs.
Each shaft that Fairway Jockey sells comes with an adapter to work with your current golf clubs.
These adapters help to ensure that your club fitting process is going to be as simple and unscrewing a shaft and putting a new one back in.
Each month, Fairway Jockey offers a sales bundle that helps golfers save some money.
They take some of the coolest or highest performing new accessories in the game and sell them as a bundle at a reduced price.
If you need a gift for yourself or another player, take a look at the Fairway Jockey line of products to see if something stands out.
Great players and serious golfers are becoming more and more impressed with the equipment and choices that Fairway Jockey has brought to the market.
9. Rock Bottom Golf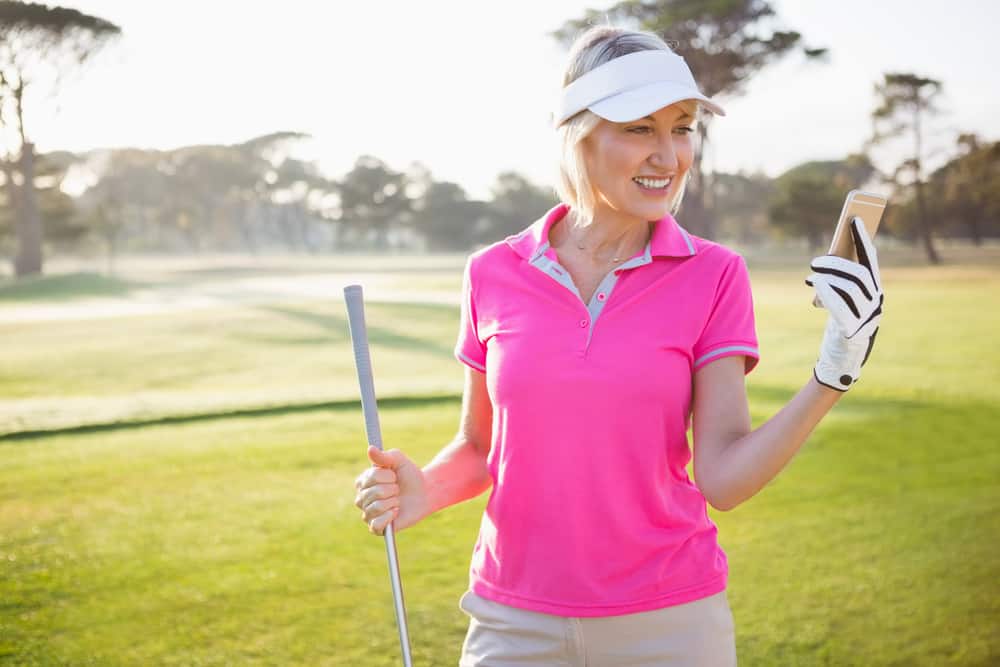 We have talked about Golf Galaxy as more of a premium online golf store.
In addition, Fairway Jockey and Golfio focus on serious players who are looking to save money yet have a great shopping experience.
The Rock Bottom Golf website is a bit different.
This website is more for those who are shopping for a bargain.
If you are a golfer who needs to buy a new bag but doesn't want to break the bank, Rock Bottom Golf is a smart choice.
In addition, Rock Bottom Golf also offers plenty of used equipment for players to choose from.
Similar to other websites where you can see the new and the old equipment posted together, Rock Bottom golf makes it easy to save money.
Rock Bottom Golf does offer a trade-in program, and the interesting thing is that you can even trade in old golf balls, not just old golf clubs.
For players who have a small golf shop's worth of equipment in their garage, it is worth checking out the details of the Rock Bottom Golf trade-in program and getting some money for your old stuff.
The older your golf equipment gets, the less it will be worth, so it makes sense to trade in equipment as soon as possible.
10. Curated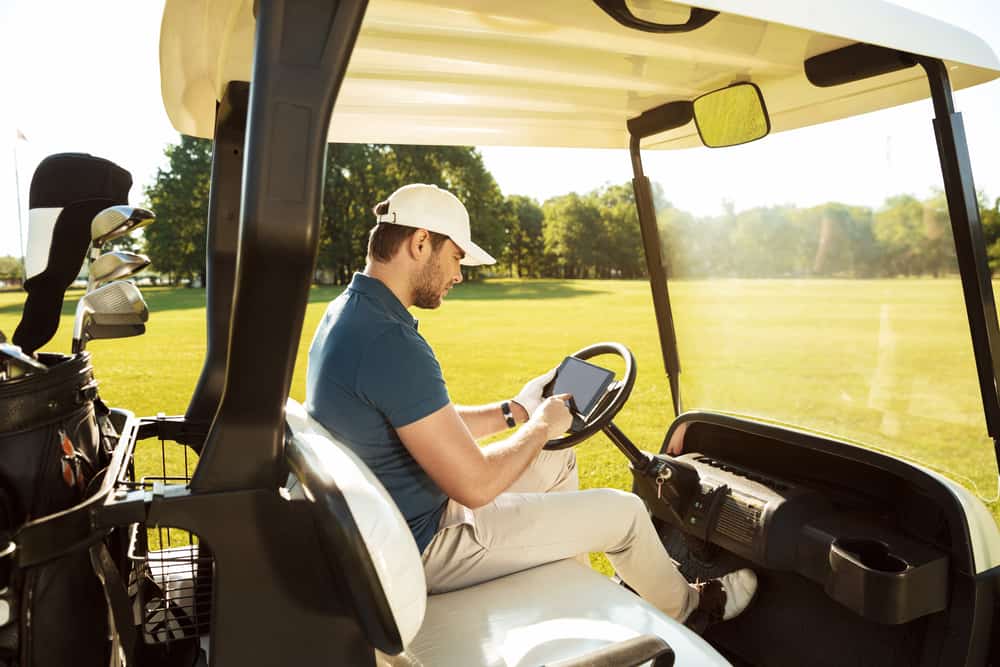 Curated Golf is a newer website that has been around for about four years.
The interesting thing about Curated is that you won't be doing the shopping because an expert is going to come to you with recommendations for equipment.
Let's say you went to the golf store and didn't have much luck finding what you need in a set of clubs.
Then you head online and start searching and only become even more overwhelmed.
This is where Curated comes in.
You can log in to the platform and speak to a golf expert about the latest equipment available on the market.
Most of these golf experts will help you via chat, but there are plenty who will call your home as well.
The great thing about the Curated experts is that they are well vetted.
The experts have likely been playing golf for many years, are PGA professionals, or have had some kind of career in the golf industry.
You will find that their level of knowledge of the current equipment on the market is quite extensive.
In addition, Curated offers great pricing on new equipment.
The service is completely free to use, and it is not going to cost you any more than any other golf store would.
Curated shipping times tend to be a bit slower than others, but with the advice and information you get, this is a small price to have to pay.
Consider how much you know about your game and whether you fully understand the purchasing decision you are making.
If you have any doubts, Curated golf experts can certainly help.