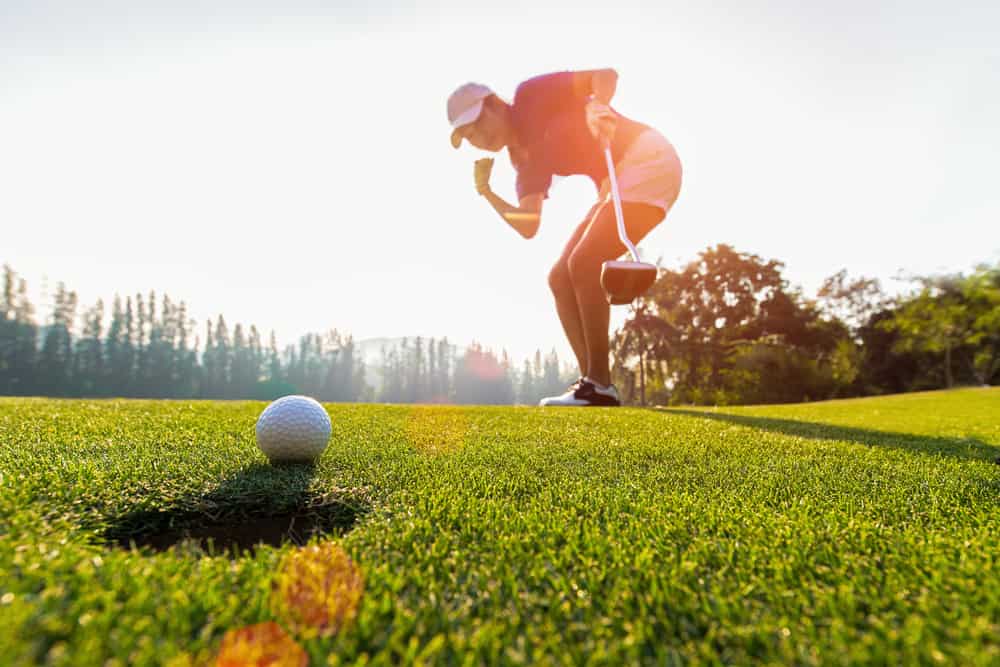 Golf equipment is one of those things that make golf as interesting as it is.
Golf equipment is ever-changing, and it allows people to continually improve their game in different ways.
Some people still believe that golf equipment doesn't matter.
Even with the changes and the development that have been done through the years, they think that it is all a marketing scheme.
This is really not the case as there are lots of reasons golf equipment matters and should be considered carefully when playing.
We have put together ten reasons golf equipment does matter and what you can do about it.

Does Equipment Matter In Golf? (10 Reasons It Does)
1. Distance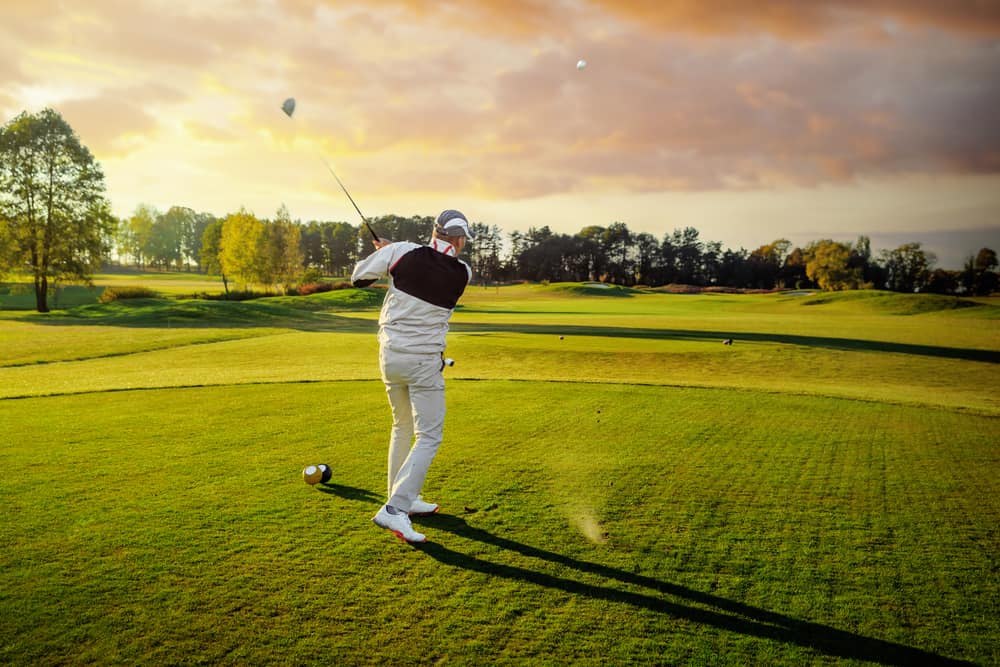 If you want to hit the golf ball a long way, you should be looking at the latest and greatest golf equipment.
Even the professionals will admit that if they grab a club from ten years ago, they cannot hit it nearly as far as a club from today.
The reason behind this is the technological development that has occurred through the years.
Players have learned that hitting the ball far comes from playing with lighter materials and more research that has been done to the golf clubs.
In today's golf clubs, some companies like Callaway are using artificial intelligence to position the center of gravity in the clubhead perfectly.
Between this and the other technology that they offer, they are working to make golf clubs that can hit the ball further than anything we have seen in the past.
Distance is not the only important factor in a game of golf, but it certainly matters.
Think about how much easier it is to have a 100-yard shot into the green as opposed to a 160-yard shot.
Chances are you will be able to hit the ball quite a bit closer with the 100-yard shot.
Distance makes the game of golf more enjoyable.
When you can hit the ball as far as your friends or farther than them in some situations, you will be pleasantly surprised with all that the equipment the game of golf has to offer.
It's understandable to think that golfers would doubt the distance increases from a TaylorMade SIM Max to the latest TaylorMade SIM 2 Max.
With these clubs having been released only 12 months apart, there will still be minimal differences in the distance that you can get.
However, if you look at a club that is 36 or more months newer than another, the differences in distance technology are usually quite clear.
2. Forgiveness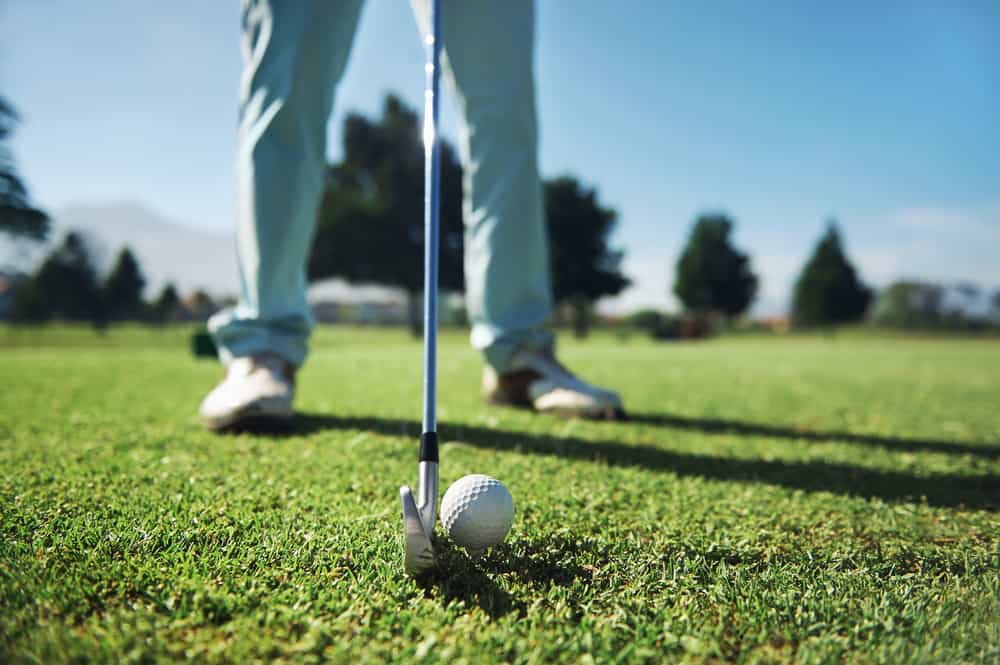 Another important factor in golf equipment is forgiveness.
If higher handicap golfers looked at the golf club options on the market twenty or thirty years ago, they would be shocked by what was considered forgiving.
For those who struggle with the game of golf, there is no questioning that compensations have been made.
If you have a hard time making solid contact with the center of the clubface, forgiveness is essential.
Finding the forgiveness you need in a golf club does not need to be all that difficult anymore.
Most clubs are made with a more forgiving clubhead, and the sweet spot is quite large.
Still, the game of golf is always going to bring challenges and be difficult, but when you have a large clubface that will be almost self-correcting, things get quite a bit easier.
If the forgiveness in the golf equipment you use takes your score from 105 to 98, wouldn't it be worth it?
What if your score went from 96 to 89?
Chances are most players will jump at the chance to lower their scores like this just by changing to a new piece of equipment.
If you think golf has only gotten harder and more demanding, you may need to consider that you are using outdated equipment that needs to be updated to perform.
3. Spin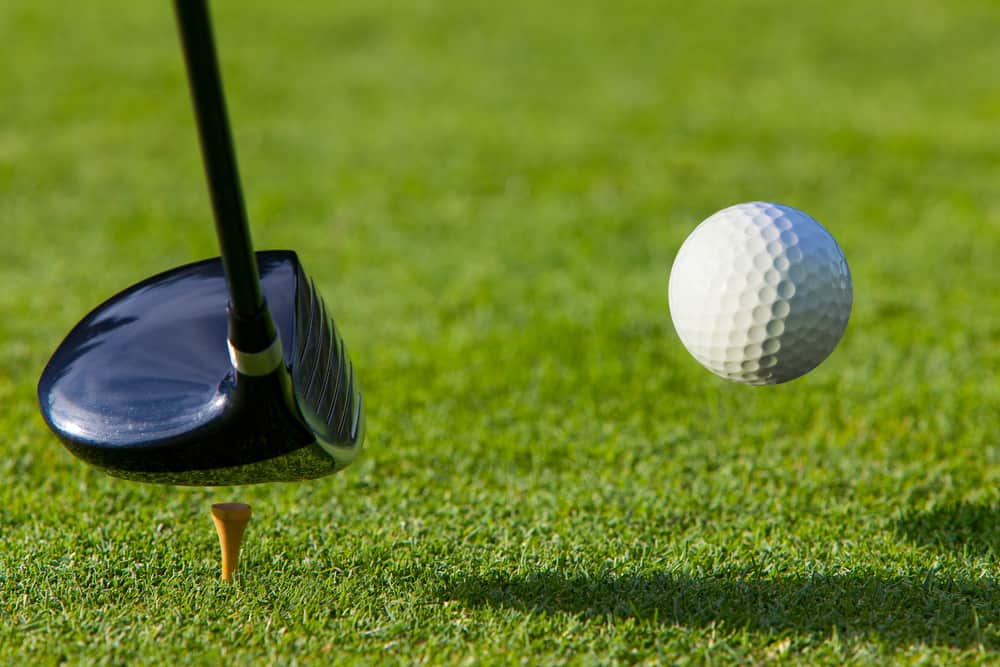 Putting spin on a golf ball is essential.
From the tee, you are going to want the lowest spin rate possible.
This is what helps the ball travel along the ground for as long as possible when the shot is hit off the tee.
When you are around the greens, you will want to make sure that you have lots of spin to be able to stop a shot on the green.
When you can spin a ball backward or get it to stop on the green, you can be much more precise about the way the golf shot is hit.
For the most part, the spin on your wedges and short irons is created by the grooves on the club.
In addition, there are some marks on the face of the club that will increase spin as well.
Overall, you are going to want to get a club that helps to make spin around the greens a bit easier.
If your wedges are older or their grooves have started to wear out, you won't be able to get much spin.
There are times when you will be able to adjust to this and get the ball to stop by simply letting it roll out a bit more, but this won't work for certain shots.
If the pin is in the front of the green and there is no room to work with, you need to be able to spin the ball.
In addition to the tee box, the latest drivers on the market can produce very low spin.
This is a change that has come about in recent years because many times in the past, the lower spin was not nearly as attainable.
When you can hit the ball with a low spin rate, you also lower your chances of hitting a hook or a slice.
If the hook or slice can be altered so that the ball does not travel as far left or right, it is undoubtedly well worth it.
Being able to dial in your spin using the equipment in your bag is one of the significant benefits of golf equipment.
4. Adjustments For Speed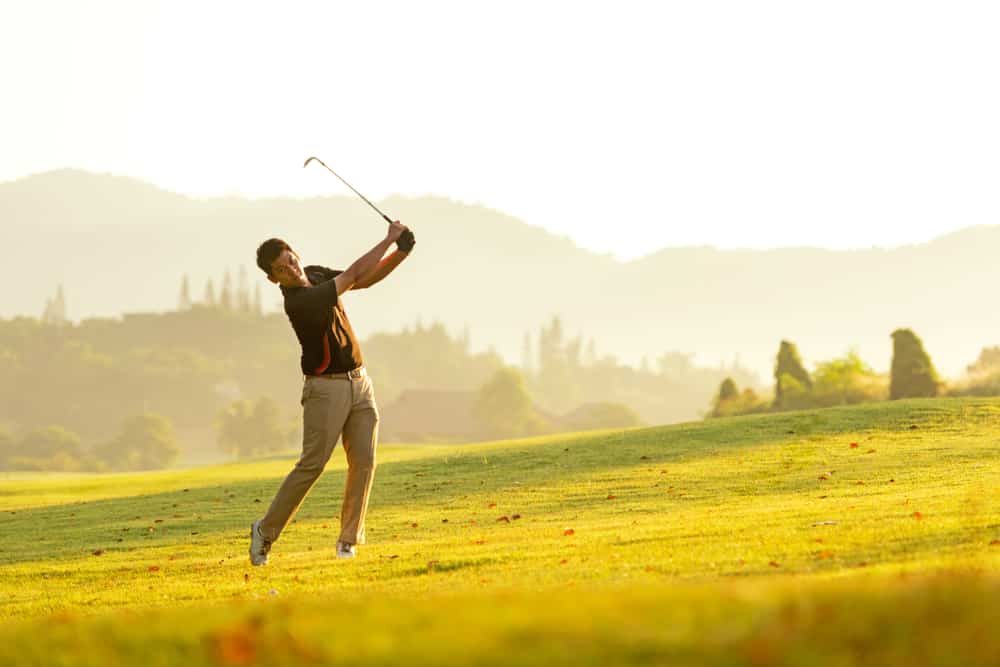 Not all players can generate high levels of ball speed.
Ball speed can be difficult to obtain if you are a slower swinging golfer who does not have much power.
Although golf clubs can't generate speed for you, they can certainly help to ensure that you have an easier time getting the speed that you need.
Golf clubhead speed is going to lead to golf ball speed.
The total ball speed that you can get will directly impact the distance you can get with your golf clubs.
Today's equipment has modifications to it that will help people increase the distance that they can get with their golf clubs.
The adjustments for slower swing speed players have really changed the way that these players can enjoy the game.
When you look at a senior golfer who could only hit a drive 150 yards start hitting it 200 yards, the game completely changes.
All of these changes come from the equipment alone.
The seniors did nothing to fix their golf swing flaws or work on their overall strength as players.
They simply put a club in their hands that was better suited to their game.
Adjustments for speed have been happening for a long time, and they are currently better than ever before.
Interestingly, adjustments for speed have also been made for those who need very stiff golf shafts.
If you play with a golf shaft that is extra stiff, you are going to want to ensure that you have a club that can handle your golf swing speed.
In years past, these players would have to back off on their swings a little and not go at the ball with full force.
Today, this not the case.
At this point, you are able to swing at the ball with all the force that you have and get some pretty incredible results from doing so.
This is just another reason custom fitting in the game of golf has become so important and relevant.
If you are not taking advantage of the equipment on the market that is developed specifically for your game, you are missing out.
5. Difficult Game To Begin With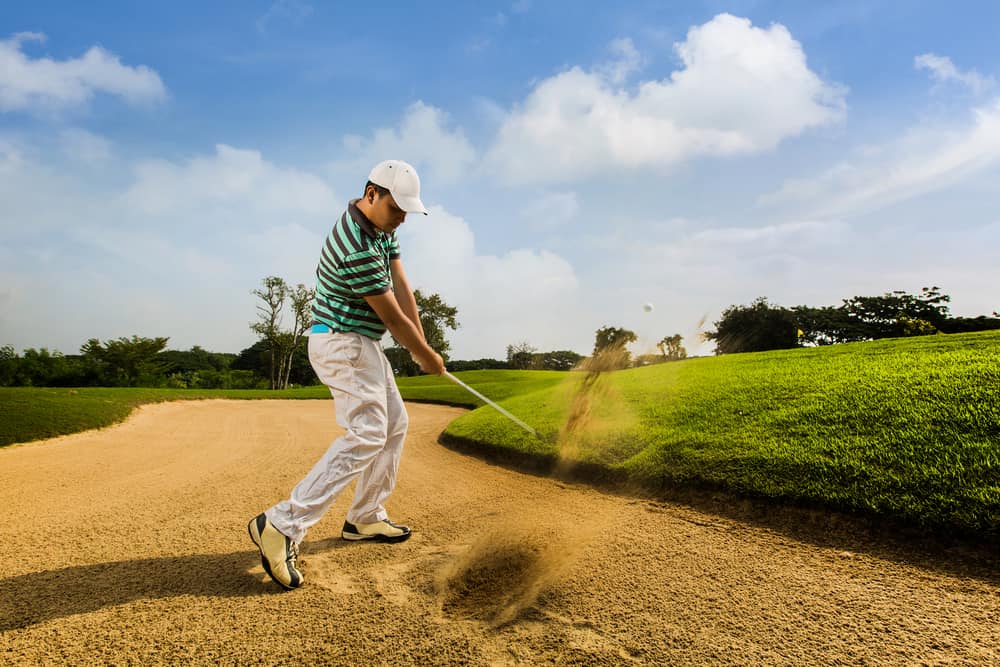 The game of golf is challenging.
There are plenty of experts out there who believe the game of golf is the hardest one there is.
Therefore, why would we make this game harder on ourselves by using equipment that is difficult to work with?
Essentially, you get to choose the clubs that you play with, and you may enjoy a challenge on the course, but is it really necessary to make golf harder than it is?
When you look at the PGA Tour professionals who are trying every week to shoot lower and lower, what would happen if you gave them equipment that didn't fit their game correctly?
Don't you think the game would get harder, and people would have a difficult time getting the distance that they need?
The truth is if you put a women's driver in Bryson's hands, he would not be able to hit the ball half as far as he does now.
This is because the shaft and specifications of a club like this are not built to his club speed capabilities.
Those who debate that golf equipment doesn't matter will have a hard time explaining this one.
The equipment does matter, and it is going to need to be fitted to a person properly to see a difference in performance.
Using great golf equipment that makes the game more enjoyable is not cheating, but it is taking advantage of the available tools.
Construction workers use power equipment because they are taking advantage of the tools available.
If they didn't take advantage, they would struggle to complete projects as quickly and efficiently.
6. Evens The Field Of Play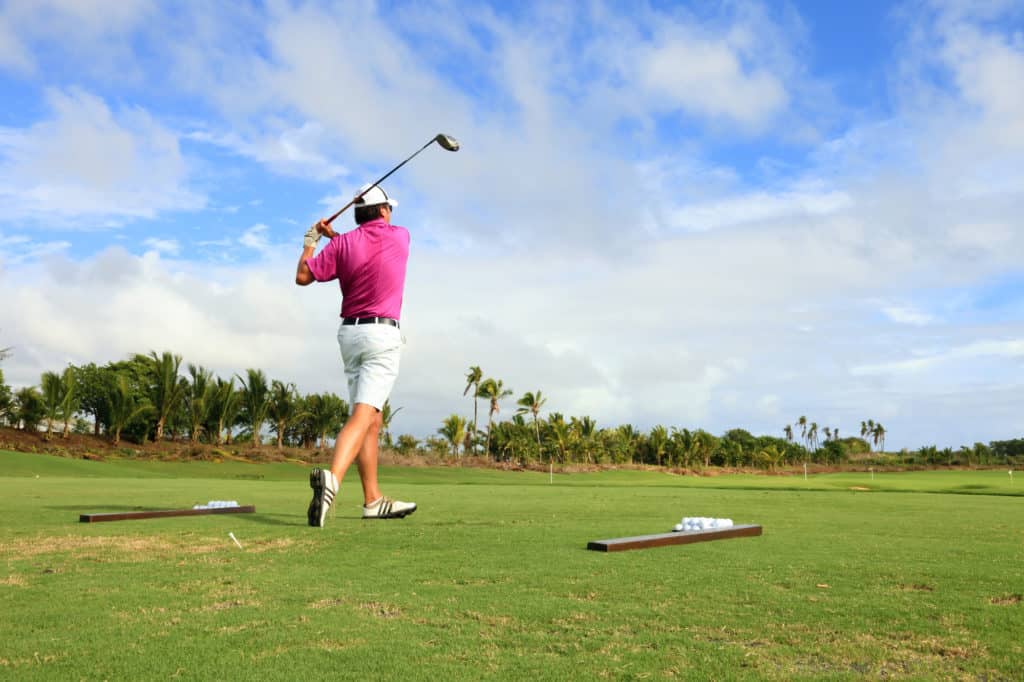 If you know anything about the golf handicap system, you know that there is a lot to be said about how golfers have learned to enjoy the game.
The highest handicap player can have a match with the lowest handicap player, and that match can still be enjoyable.
However, when it comes to equipment, the same now applies as well.
Those who play really well and those who struggle have equal opportunities to buy the equipment they need.
The release of all the new distance and forgiveness technology has helped to level the playing field.
Although you will still need lots of skill to shoot the really low numbers, the equipment has made it easier for golfers to start breaking 100 and enjoying their time on the golf course a bit more.
It has taken some work to get the game of golf to a point where everyone has an equal opportunity to play well and enjoy themselves.
For many years, unless you were a scratch player, you struggled out there.
Now the cavity back irons, large sweet spots, offset technology, and more help to make the game a better choice for a wide range of players.
7. Consistency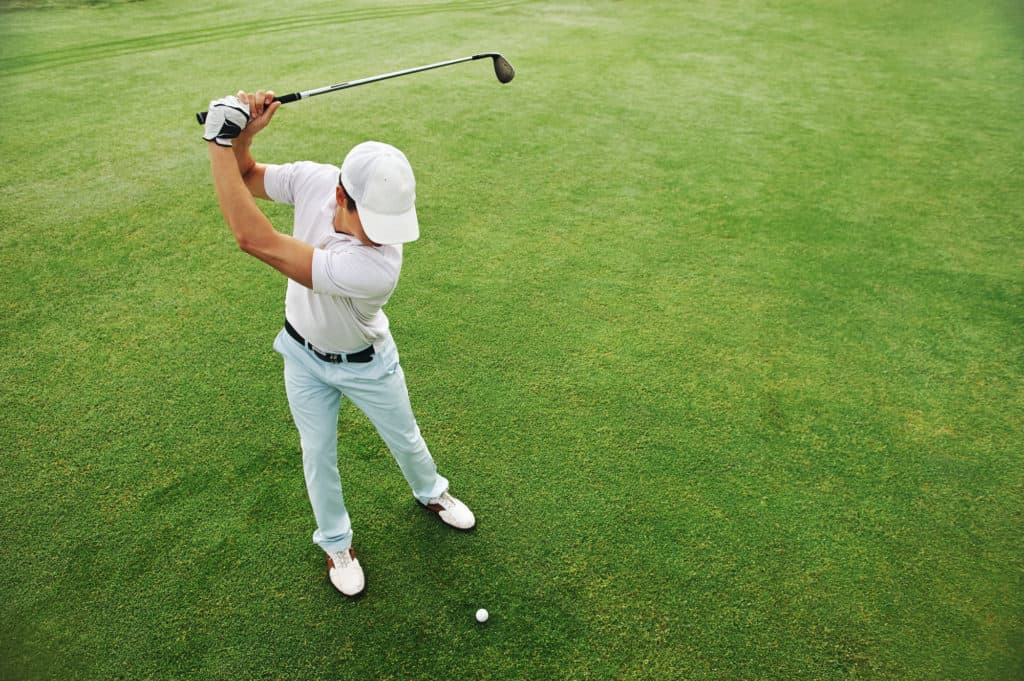 Do you ever hit that great shot in golf and wonder why you can't do it every time?
You are not alone.
Golf is hard to begin with, but when you try to become consistent at golf, it gets even harder.
The more time you spend working on your game, the more you will realize that consistency keeps you from being really good.
You may be able to hit five straight drives in a row, and then you get hit with that ugly slice or hook.
Chances are this shot puts you in trouble, leaves you with a bad score, and has you questioning your abilities as a golfer.
In order to get the consistency that you need, you will have to spend a lot of time working on your game.
However, the equipment can help.
With the latest equipment on the market, the consistency is there.
Even the player's irons that are meant for performance and precision have more consistency than they have ever had.
Golfers have learned that even if they miss the ball just a bit, their shots are not going to be nearly as far offline.
Let's take, for example, a seven iron shot that you normally hit 150 yards.
If you missed the shot with older technology, it may only go 125 yards.
With more modern technology, the ball will likely fly 146 yards, and you will be left with a short chip onto the green.
Consistency is a huge benefit that helps in understanding why golf equipment does matter.
8. Compensations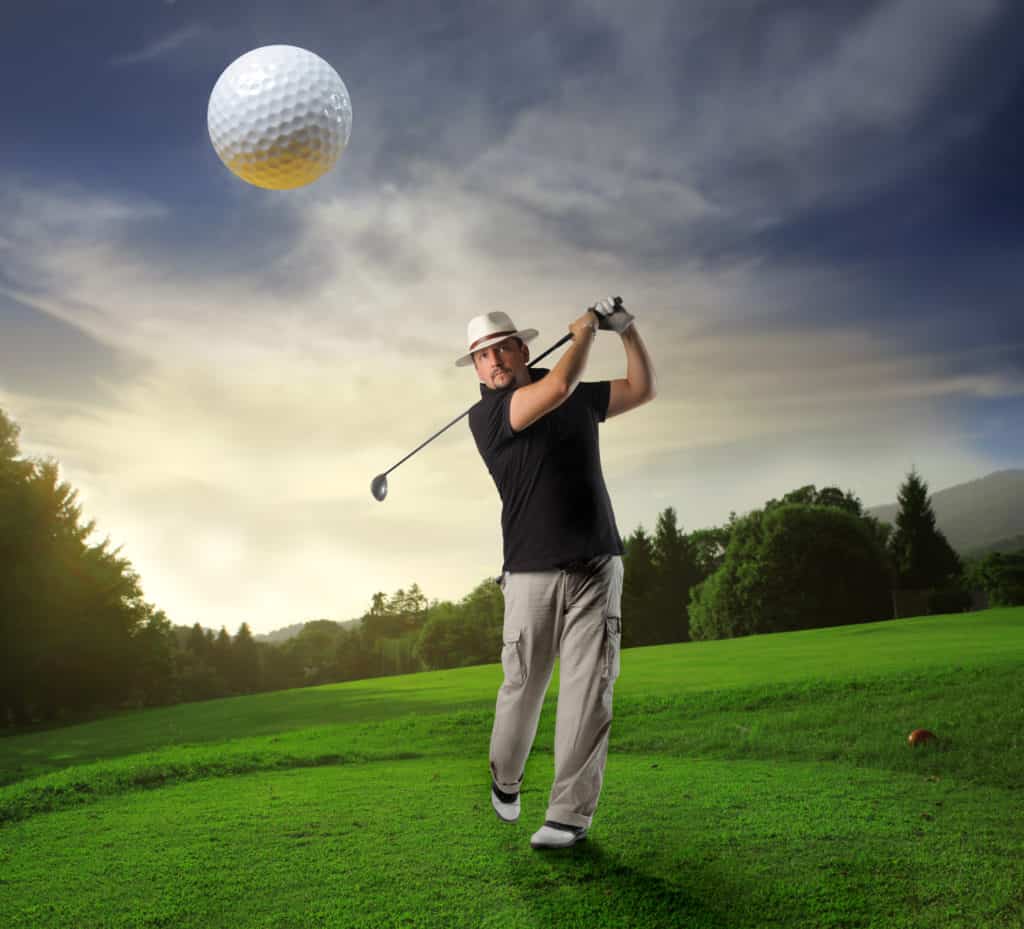 Compensations on golf clubs are things like adjustability or offset in the clubhead.
These compensations are made to specifically address the issues in a golfer's swing.
Some players will work for years on fixing a slice and never have any luck.
This is quite common, and just when you are ready to give up the game, it may make sense to try a piece of equipment that is designed to help you compensate for your slice.
Compensations with adjustability can help golfers set the club to exactly the specifications they need to play to their game that day.
There are lots of different ways that clubs can compensate for difficulties that we have in our game.
As long as these compensations are considered legal under the USGA rules of golf, there is no reason not to take advantage of them.
Take a look at one of the latest golf putter releases, the Odyssey Triple Track, which has an alignment device on top that is extremely easy to see.
The lines run along the entire top of the putter, and they will allow you to know exactly what you need to do to get the ball in the hole.
If you struggle with alignment, these kinds of compensations can help you start making more putts.
9. Only Connection To The Ball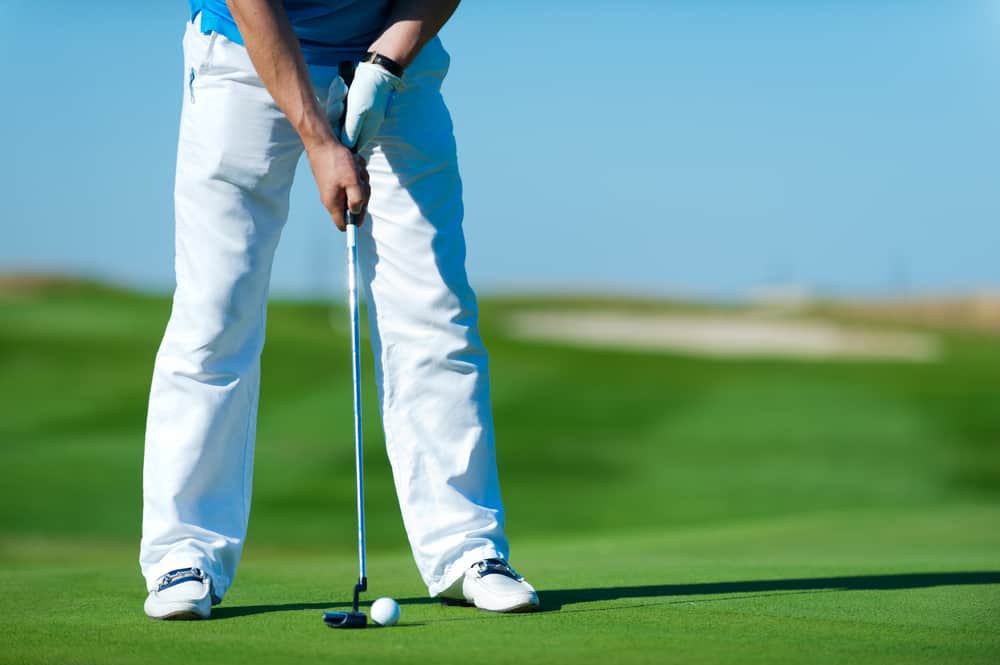 Golf is a game in which we try to get a very small white ball into a small hole which is located sometimes more than 400 yards away from us.
However, the only connection we have with this ball is through the golf equipment that we use.
If you take the golf clubs out of the situation, there is no more golf.
Therefore, the equipment matters.
When your only connection to the golf ball is the equipment, you are going to want to ensure that you are playing with higher quality.
If you take the game of golf seriously, you should know how important it is to put the best golf clubs in your bag.
If you don't think that golf equipment is important, then it may be time to take up another sport.
If you don't think that the $550 driver is better than the $400 driver, that is understandable, but to say that equipment does not matter is just not the case in the game of golf.
10. Height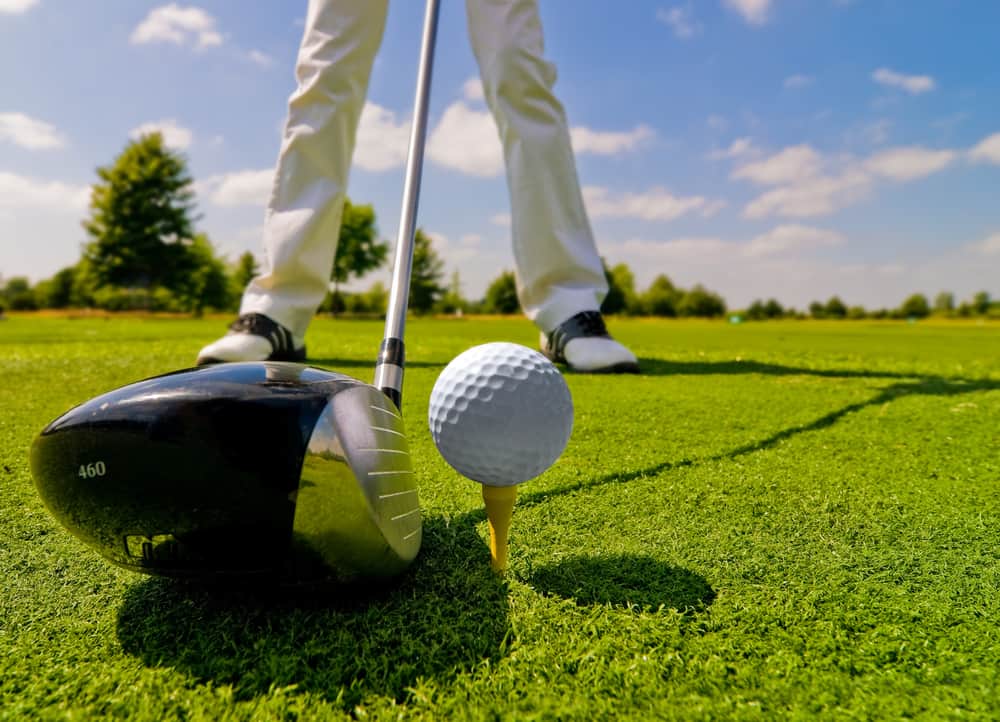 Last but not least, height is another reason that golf equipment matters.
The clubs that you can purchase today can be custom fitted for your height.
If you are not in the standard range of height that golf clubs are built for, it can be challenging to play.
You will have to make compensations in your golf swing, and this is the wrong way to approach this.
If you have to bend over to reach the ball or stand very far from the ball, you won't be able to get the same level of performance.
The standard golf clubs that come from the manufacturer are made to work for golfers who are around 5'8" tall.
If you fall outside of this range, then it is a good idea to get equipment that is custom-fitted to your height.
Players who need length adjustments to clubs have been cutting down or extending them for many years.
However, today much more is understood about the implications of making these adjustments to clubs.
For instance, you can't just go and cut a golf club shaft down without realizing that it is going to impact the stiffness of the golf shaft.
The shorter the shaft, the stiffer it is going to be.
This is where the custom fitting comes into play.
You can purchase the clubs specific to your height requirements directly from the manufacturer.
Conclusion
Now that you have these ten explanations for why golf equipment matters, you can hopefully see that there is no debating this argument.
Golf equipment is essential, and it does matter.
You have to play with equipment that works for your game and your body if you want to succeed.
Think about the fact that these are your tools, and for people who want to succeed in the game, the tools are going to matter.
It does not mean that you need the most expensive equipment, but you will need something that will last you for years to come and properly fits your game as a player.