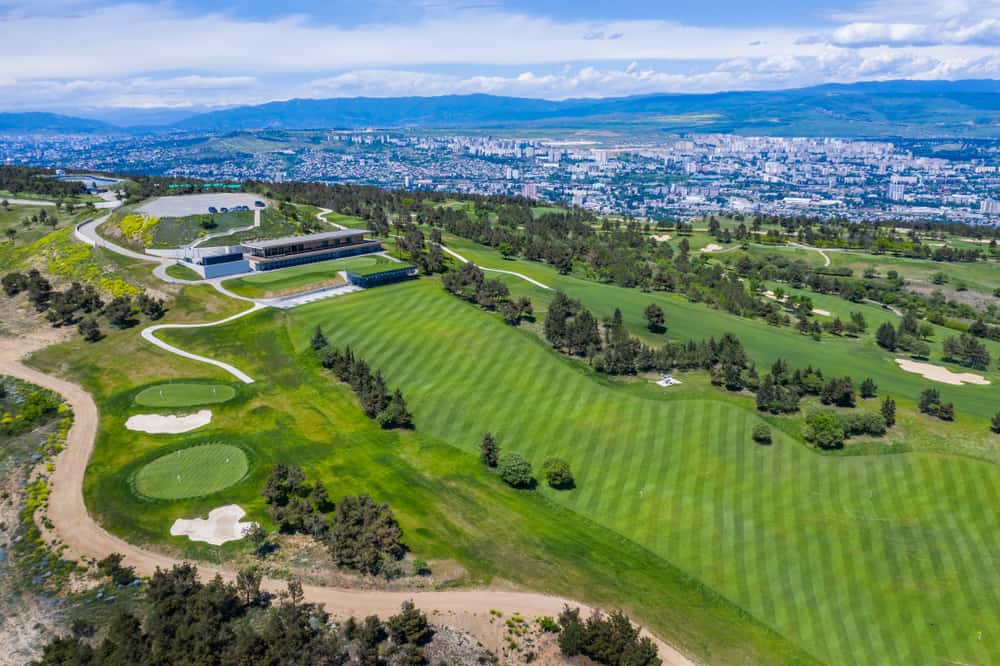 When people think of golf in Georgia, the first thing that comes to mind is Augusta.
Of course, the Masters and Augusta National Golf Club are what give Georgia a name in the golf world.
However, there are some other areas of Georgia that also feature incredible golf.
The Atlanta area is filled with business professionals, successful people, and a need for some excellent country clubs.
The Atlanta area is filled with rich golf history, and it is a place where it can't be difficult to decide which golf club is best for your needs.
If you need help narrowing down the top 10 best country clubs in Atlanta, here is our list.
There is, without a doubt, an option on this list that should work for you.

Top 10 Best Country Clubs in Atlanta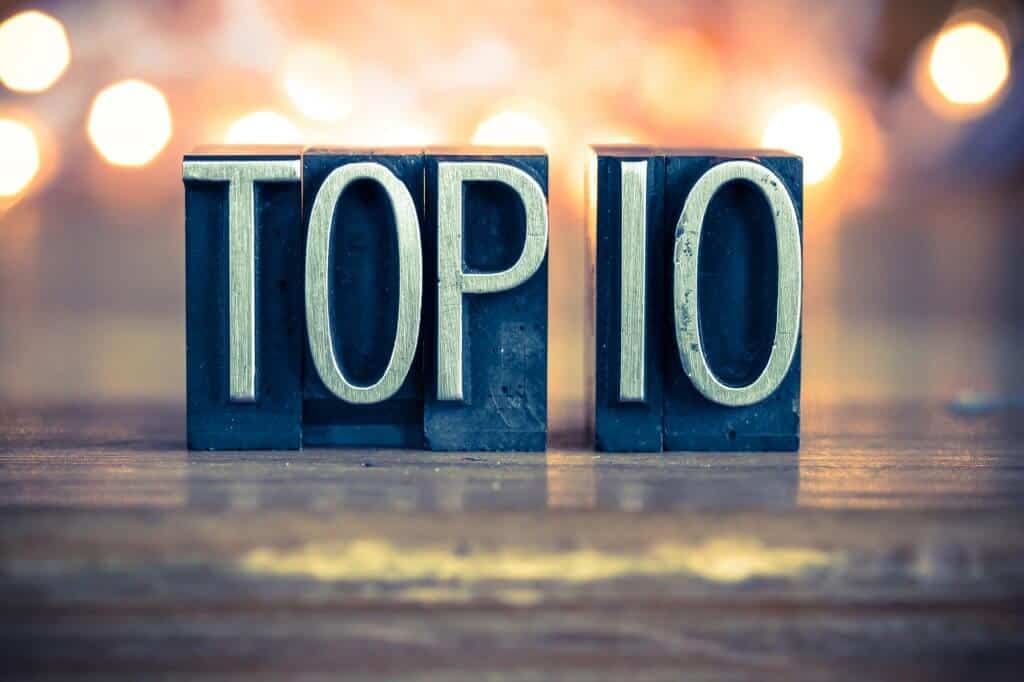 10. Berkeley Hills Country Club (Duluth, GA)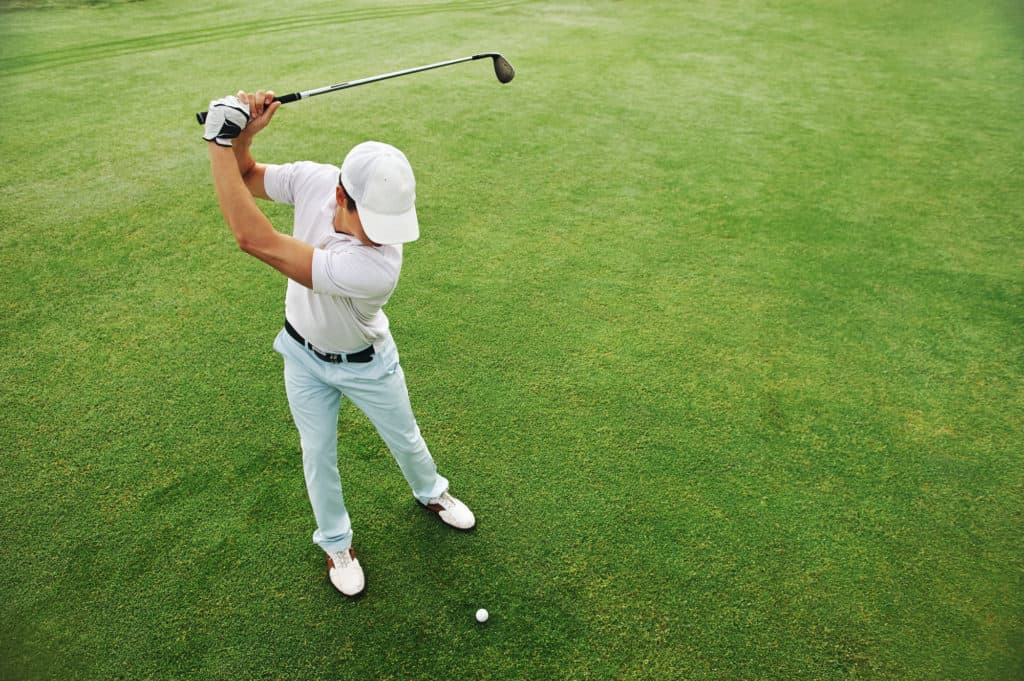 Many people think of Gary Player as a golfer and not a designer.
However, when Gary Player finished up his regular week in and week out time on the Tour, he started a large golf course design firm.
Player believed in creating beautiful golf courses that tested your game, but at the same time, he made the courses playable.
Atlanta residents are lucky to have Berkeley Hills Country Club as one of their choices.
This course was designed by Ron Kirby and Gary Player.
Berkeley Hills is an 18-hole facility that will make you forget about the craziness of downtown Atlanta.
In fact, many of the country clubs in Atlanta will help you feel as though you are getting a much-needed break from all that occurs in the heart of the city.
Atlanta is a busy place, and there is a lot that goes on in a day, and this is just another reason that people forget just how much golf there is in Atlanta.
Most of the courses on our list are located just outside the city but within easy driving distance of downtown.
The Berkeley Hills clubhouse is quite large and used for lots of weddings and events.
It certainly makes the club stand out when you focus on the large clubhouse.
In addition to the golf, you will also have access to the eight tennis courts and an aquatic center.
Berkeley Hill is a well-appointed club that will bring enjoyment to a wide range of players.
However, the thing that really sets this place, and many country clubs, apart is the relationship that the members have with each other.
This is a tight-knit club filled with golf lovers and those who truly enjoy all that Berkeley Hills has to offer.
9. Durham Lakes Golf & Country Club (Fairburn, GA)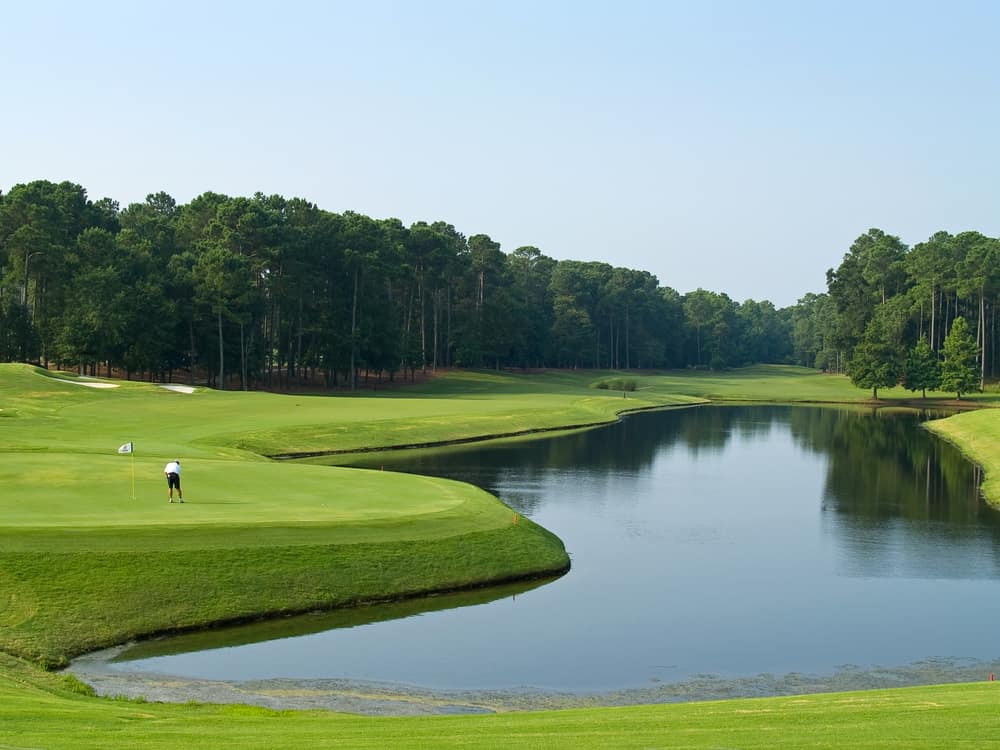 If you are looking for a club that cares just as much about family as they do golf, then Durham Lakes is the place to be.
Some golf clubs are built around letting family and friends enjoy the club, and others are very strict and serious about golf.
At Durham Lakes, there are reasons to be there if you are a serious golfer, but the family and entertainment aspects will really set this place apart.
In addition to the golf course, shop, and driving range, there is a swimming center.
The center is quite large and accommodating.
In addition, you will find a basketball court that is very well appointed with plenty of families and children using it daily.
The playground area is just another reminder that Durham Lakes is a club for those of all ages.
For the serious golfer, the practice facility at Durham Lakes is something that really sets it apart.
You will find a ten-acre area with grass tees and six greens.
To find a public country club with grass tees for practice can often be quite difficult.
This is a place to keep on your list and to bring the whole family the next time that you head to the area.
8. Indian Hills Country Club (Marietta, GA)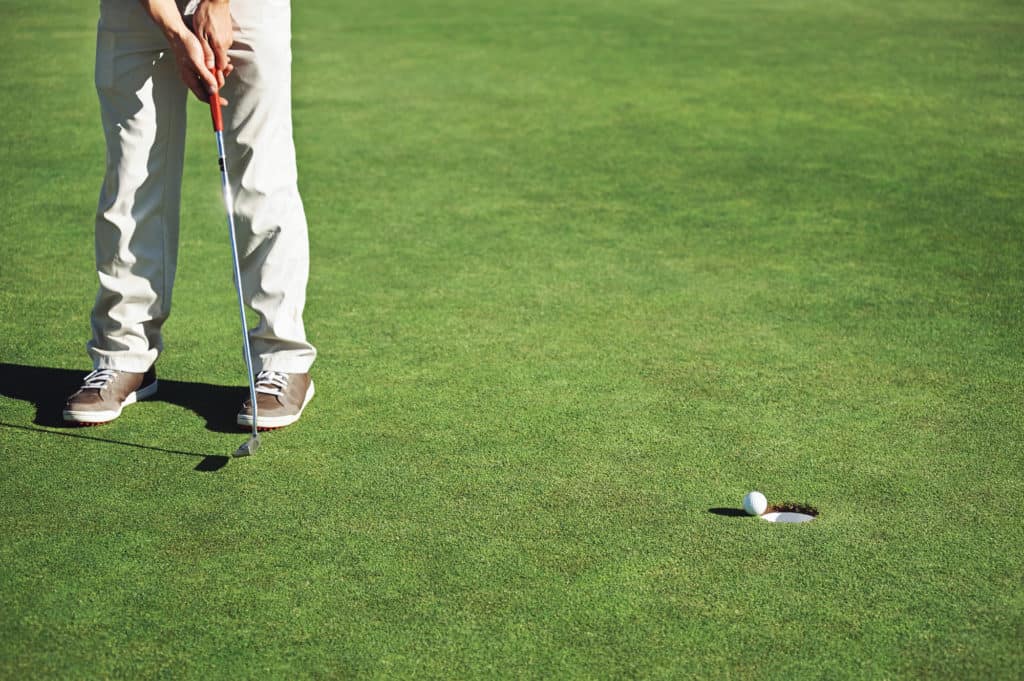 Indian Hills is a private country club that offers twenty-seven holes of golf.
The Indian Hills Country Club is the first one on our list to feature 27 holes of golf.
Having 27 holes at a facility is going to make the course much easier for those who enjoy a quick round.
When you have extra room on the courses to spread out and get in a quick nine, it makes it a much more country club type feel.
The Indian Hills Country Club is very family-oriented.
You will see children and families constantly making their way around the grounds of the club and enjoying the time that they spend.
The club has three swimming pools and a very impressive clubhouse.
The clubhouse is used for large social gatherings for both the club and outdoor events like weddings as well.
Everything about Indian Hills is well-appointed, and they pride themselves on being one of the more affordable options in the Atlanta area.
If you are looking for a country club that suits the needs of the entire family, this is the place to be.
7. Druid Hills Golf Club (Atlanta, GA)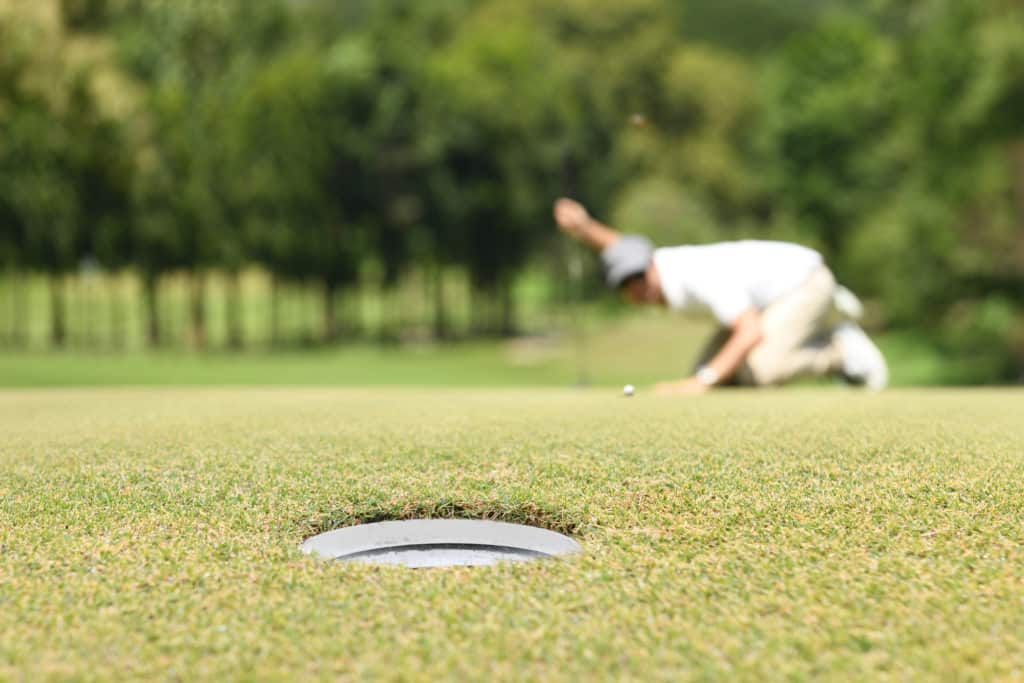 If you are a golfer who enjoys golf history and a club that was built when the game was as pure as it has ever been, then Druid Hills Golf Club is a spot you should consider.
The Druid Hills Golf Club was built in 1912, and it has continually been evolved and modernized to allow it to be a modern club that competes with other golf clubs in the surrounding area.
The Druid Hills Club is right in the center of Atlanta, and it is known for being a more contemporary private club experience.
If you enjoy all that Atlanta has to offer and you want to stay as close as possible to the heart of the city, then this club could be a good choice.
Aside from the impressive golf club, you are also going to get access to tennis, a pool, and a very high-end fitness center.
Not all private country clubs pay as close attention to their fitness and health as Druid Hills, so this is certainly a consideration to make when choosing your club.
If you like to have dinner at the club after a round of golf, Druid Hills dining rooms will leave you quite satisfied with your meal.
6. Cherokee Town and Country Club (Atlanta, GA)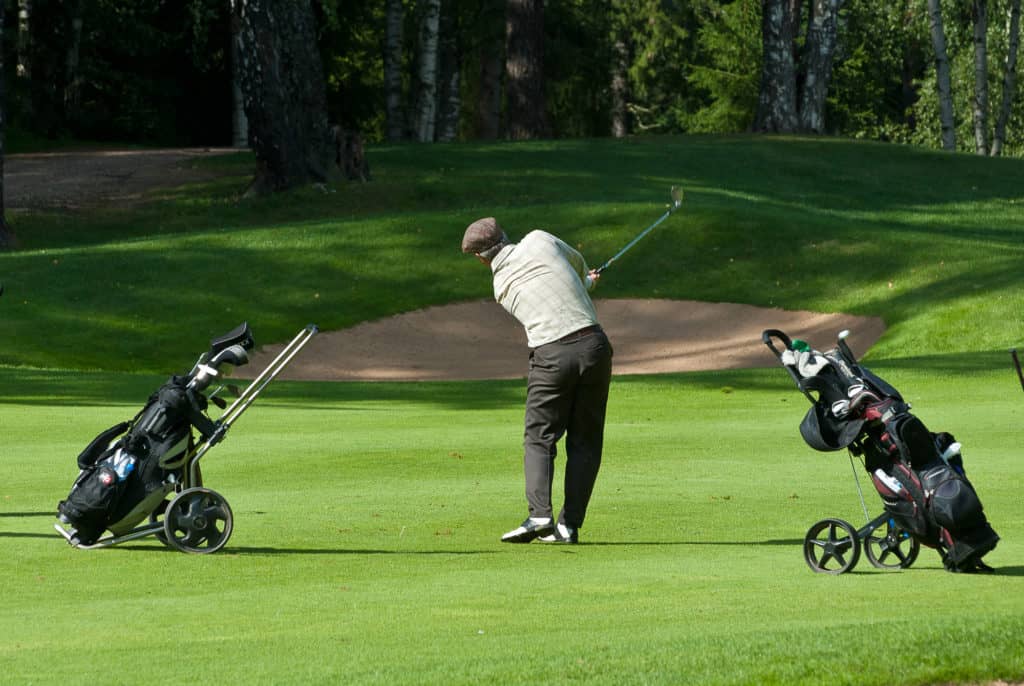 One thing golfers come to know about private country clubs is that there are high-end clubs, family clubs, and lots of clubs in between.
The Cherokee Town and Country Club is known as one of the more premium and exclusive clubs in the country.
When you take one look at the Cherokee Town and Country Club clubhouse, you will see exactly what we are talking about.
There are two golf courses associated with Cherokee, and they are located in two different areas.
This gives members who are residents of Atlanta some choices about where they would like to play for the day.
The club is traditional, it is expensive, and the golf course conditions are second to none.
If you are a serious golfer looking for a serious golf club, this is a place to consider.
Although you will see families around the Cherokee Town and Country Club, this club has a slightly different feel than some others on our list.
When you head out there for the first time, you will quickly see what we mean.
5. Eagle's Landing Country Club (Stockbridge, GA)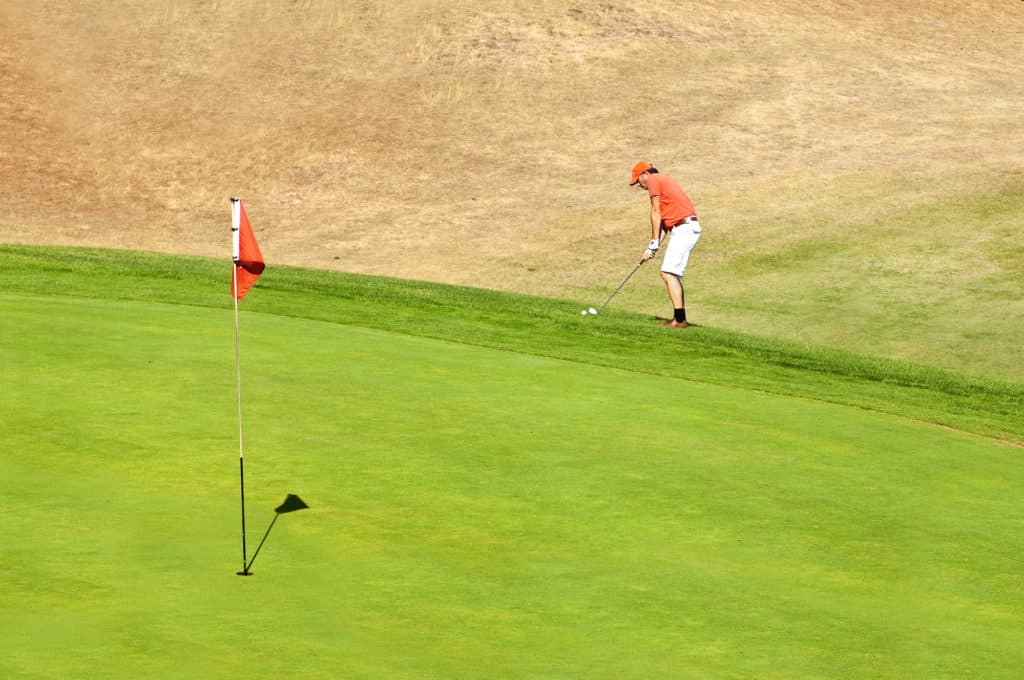 When we talk about some of the best golf course designers in the modern game, one name that almost always comes to mind is Tom Fazio.
Fazio has built courses all over the world, and his designs are known for being both fair and well planned out.
Eagle's Landing Country Club has 27 holes of golf which is a perfect option for those who are worried about tee times and getting around the course fast.
In addition to the golf course, you are also going to have access to tennis courts, swimming, and several different dining options.
People really enjoy all that Eagles Landing has to offer, and it is a place that you can easily bring the entire family along for a round of golf.
The club is located in South Atlanta, and it is an easy commute if your office happens to be located in the heart of the city.
This is a great place to escape all that goes on in downtown and enjoy some of what life outside of Atlanta can be known for.
So many people think about Atlanta as being a bustling city, and they are surprised at the beauty that golf courses in and around the area can offer.
4. Peachtree Golf Club (Atlanta, GA)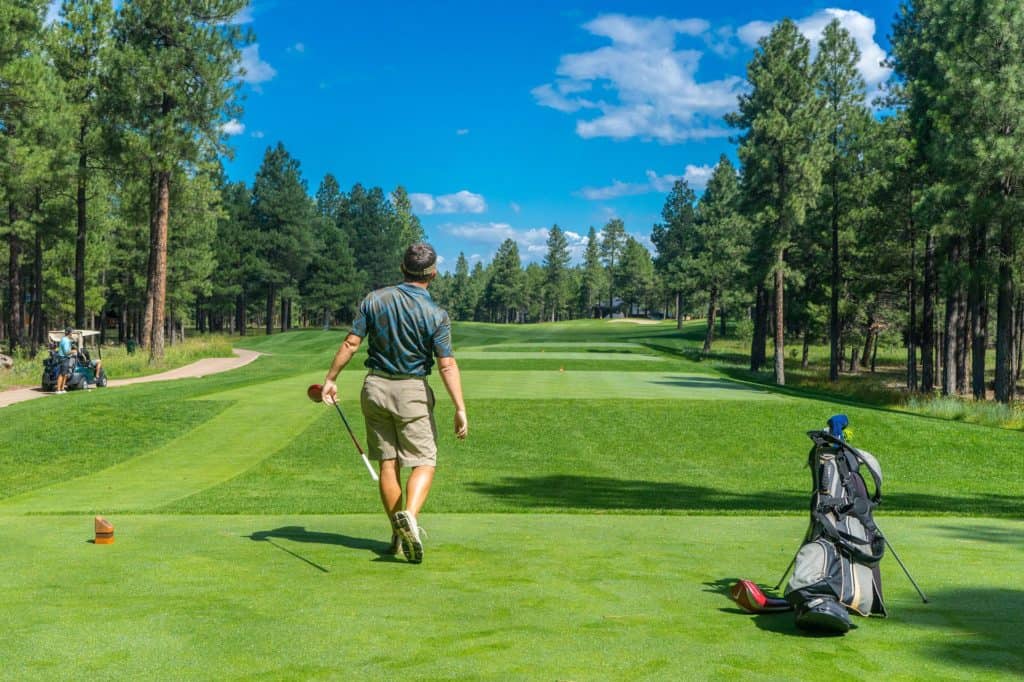 One of the things that Atlanta is known for is the rich history of Bobby Jones.
Bobby Jones is one of the greatest players to have lived, but there is more to him than just his golf.
Bobby Jones was an ambassador of the game, and he did all that he could to grow the sport of golf.
Having always stayed an amateur, there was something about Bobby Jones's intentions with the game that made them quite pure.
When he started getting involved in golf course design, it was no wonder that his courses were known as some of the best.
The Peachtree Golf Club was created by Bobby Jones and Robert Trent Jones and was built in 1947.
The concept for Jones was to create a course that was just as good as the one he had created at Augusta.
Although Peachtree is not Augusta, there are still some things about this place that will remind you of Augusta, and the impeccable golf club feel that it has.
The Peachtree Club is a challenging golf course, but is also set up to be playable for the average golfer.
If you want to go low, you are going to have to work for it, but if you want to enjoy your time on a beautiful golf course, you will certainly be able to do that as well.
If you like golf history and getting to play a top-100 course week in and week out, Peachtree is a great place to be.
3. East Lake Golf Club (Atlanta, GA)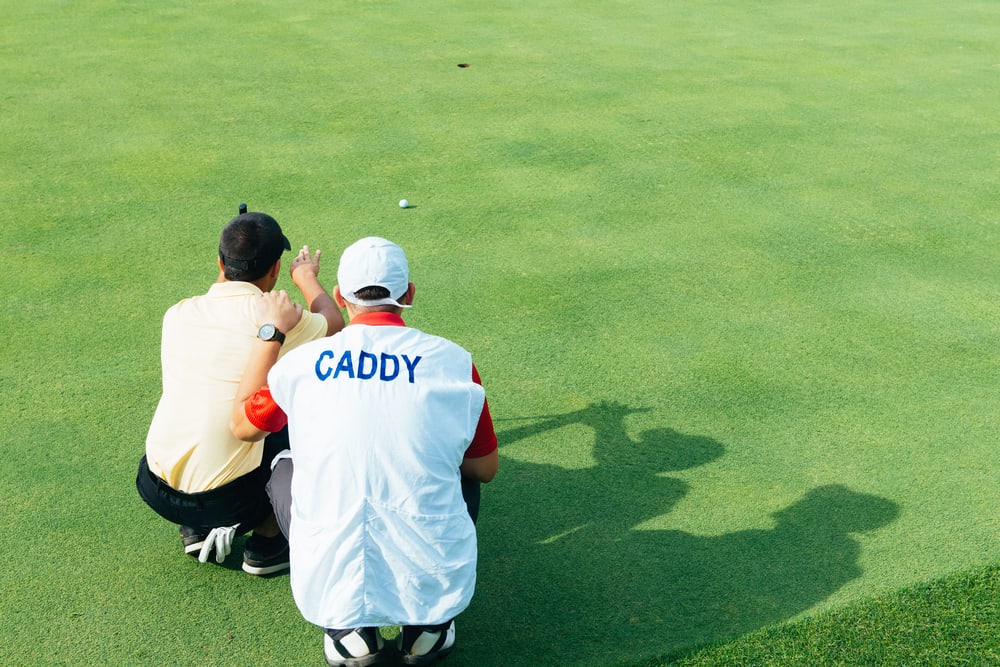 Anytime a golf club is good enough for the guys on the PGA Tour, it certainly inspires us to take a second look.
East Lake Golf Club is a stop for the Tour Championship on the PGA Tour.
All of the modern great players in the game have gotten to experience this course, and that makes it an even more special place.
One thing that people will say about East Lake is that it certainly doesn't have the same look on television as it does in person.
When you get to play this course in person, you will see all the attention paid to the details and how impressive it really is.
One of the great things about East Lake is that from the back tees (where the pros play from) the course is long and complicated.
However, from the member tees for the average golfer, the course remains both fair and fun.
Keep this in mind if you want the ability to have a challenge, but the overall course is fair and enjoyable to play.
2. Atlanta Athletic Club (Johns Creek GA)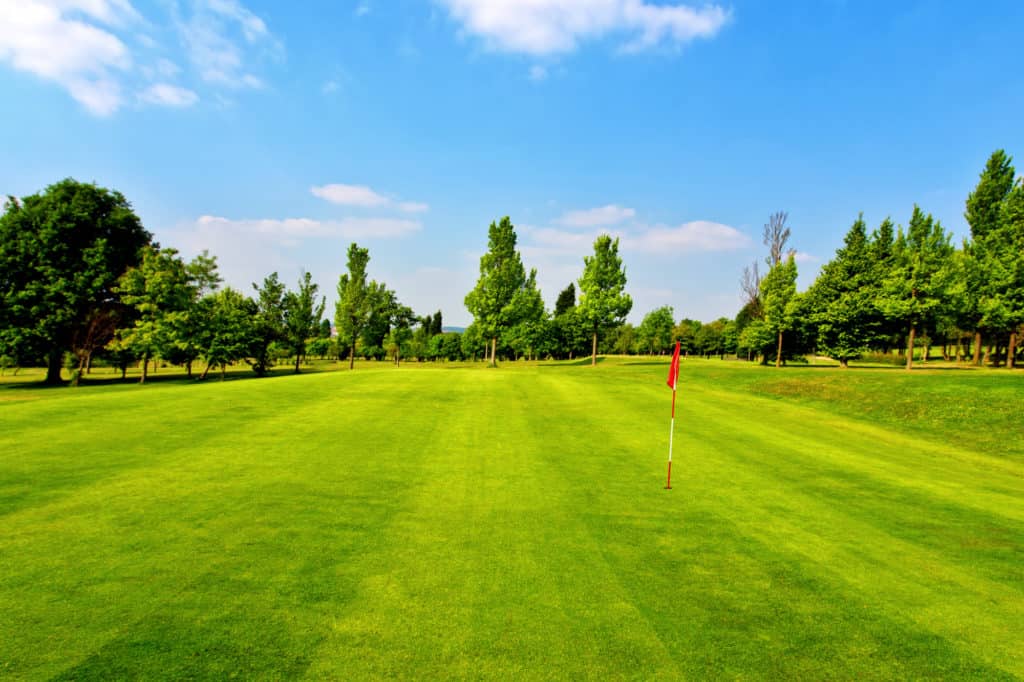 Just outside the city in Johns Creek, GA is the Atlanta Athletic Club.
The Athletic Club is known for having hosted the PGA Championship in 2011.
This is a high-end classy golf club that is certainly good enough to host an event on the tour.
In addition to tour events, many local golf events and historic tournaments have been held at the Atlanta Athletic Club.
One of the things that you will notice about Atlanta Athletic Club is that they value the golf course conditions.
You will find that each time you go out to play, you will get some of the best golf course conditions that you have ever experienced.
Atlanta Athletic Club will likely be the source for future golf tournaments and events.
People love all that it has to offer and are very impressed with the course conditions they are able to maintain throughout the year.
1. Atlanta Country Club (Marietta, GA)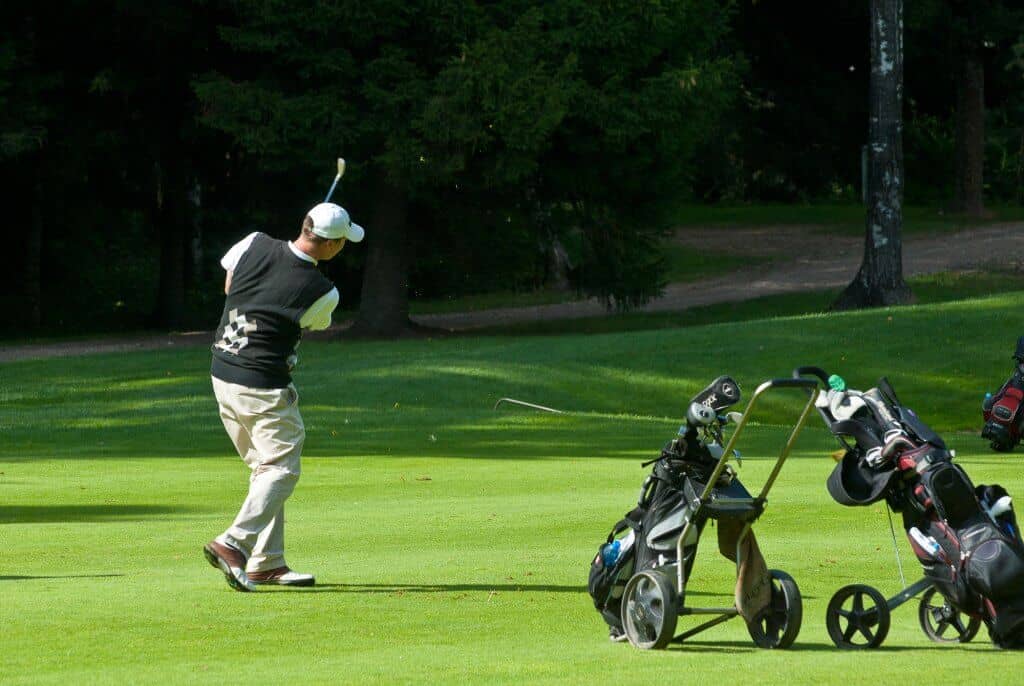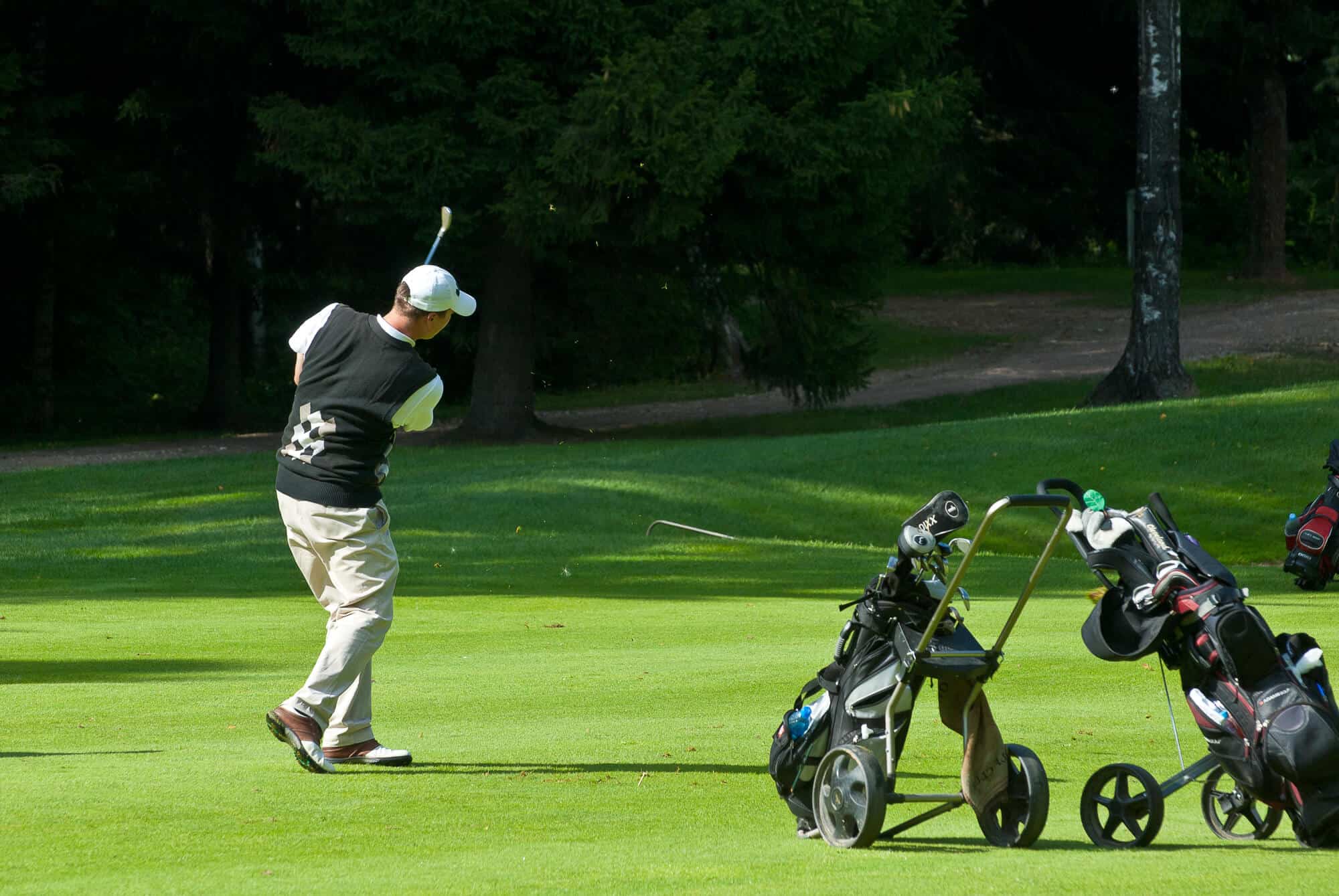 At the top of the list is Atlanta Country Club.
This impressive golf course was established in 1964, and it was built with history and tradition in mind.
The entire golf course is surrounded by Civil War sites.
You will love how the rivers and creeks are incorporated into this course, making it a bit more unique than other options out there.
The Atlanta Country Club also offers elevation changes which can be hard to find at other Atlanta area country clubs.
In addition to the impressive golf, there is also a sports complex that makes the club appealing to an even wider range of people.
With clay and hard surface tennis courts, an Olympic size swimming pool, and a full-service fitness center, the Atlanta Country Club is a place where people will want to spend their time.
The staff is known for their incredible customer service and attention to detail.
You will notice that one of the things that make most of these clubs on our list stand out is the training and sophistication of the staff.
When the staff can offer the members and guests of the club an exceptional experience, it can really set the place apart.
When you pull up, and the staff knows your name and what you like to do at the club, it can make you feel as though you truly are welcome at the club.
This is what sets a golf club apart not just in the Atlanta area but all over the country.
Conclusion
Hopefully, these impressive golf courses have helped you see how much golf history and tradition there is in the Atlanta area.
People love Atlanta for many reasons, but one of them is undoubtedly the ability to play some incredible golf.
There is so much history in the game that it is worth considering the Atlanta area if you are interested in a beautiful country club.
Most country clubs can offer a different player experience, one that brings back a bit of the history and culture of the game of golf.
Even though these clubs come at a price, take every chance you have to play one of the Atlanta golf clubs.