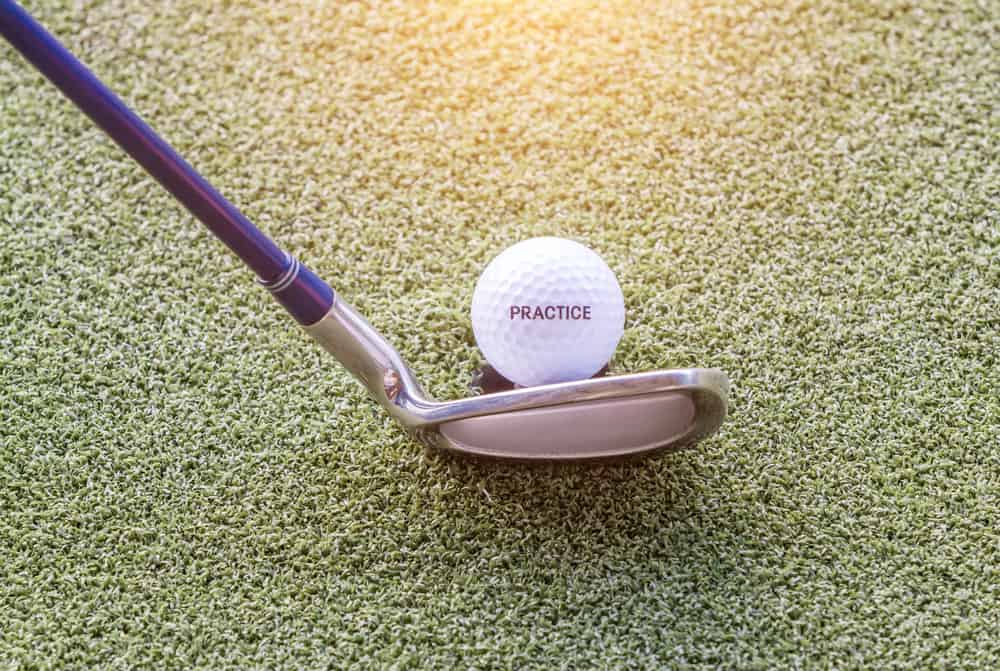 It can be quite expensive to purchase new golf clubs.
Many golfers are always looking for ways to save a bit of money on new clubs.
Sometimes used clubs become available, but demo clubs are another excellent choice for players.
Demo golf clubs tend to be readily available and offered at a discounted price.
The question is, are these demo golf clubs worth buying?

Are Demo Golf Clubs Worth Buying?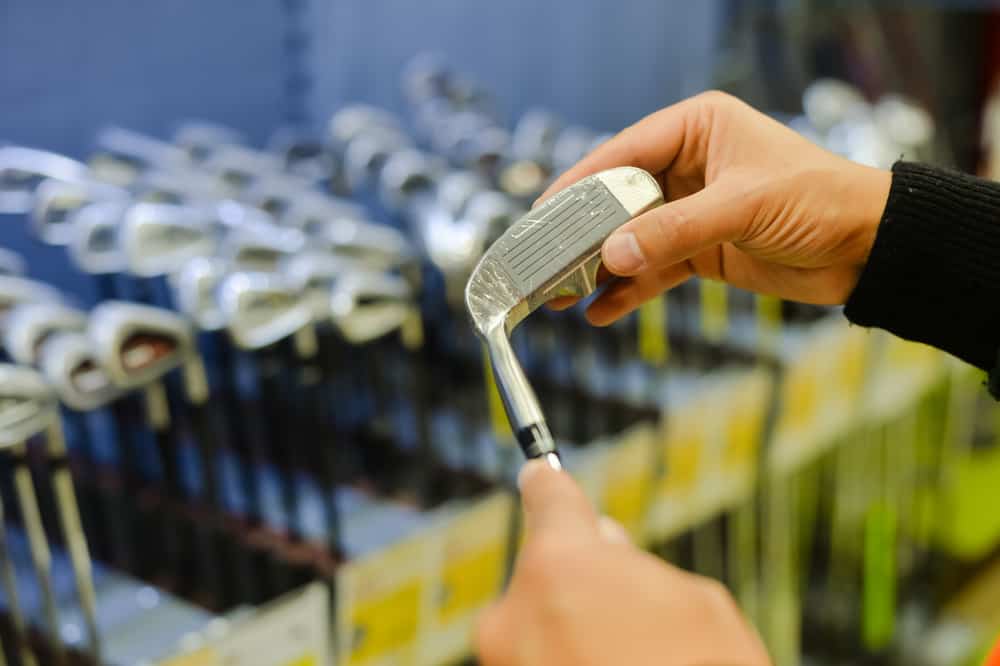 If you can find a deal on a set of demo golf clubs, it is absolutely worth purchasing these clubs.
Demo golf clubs typically tend to be offered in the latest styles with the most premium features.
These clubs may have been hit quite a bit, and sometimes they will hardly have any marks on them.
Just as it makes sense to take a look at clubs you purchase before you pay for them, the same applies for demo clubs.
If you notice that the demo club is particularly beat up or has scratches and marks on the grooves, then you may want to try a different path to new golf clubs.
Another thing to pay attention to is the grip on a demo club.
We would highly recommend replacing grips on demo golf clubs.
These grips are typically less than perfect, and they are going to need to be replaced.
If you are regripping the clubs yourself, you may only spend a few dollars per club.
Paying to have someone replace the grips will probably cost closer to $10–$15 per club.
If you are just buying a wedge or a driver, the regripping costs won't be too high.
However, if you are purchasing an entire set of clubs, the regripping is a price factor which needs to be considered.
Demo golf clubs can sometimes be brand new.
Remember that not every golfer who tries out a demo club is going to like it.
Therefore, it may only get one or two swings before going to the next player.
If you can find a great deal on demo golf clubs, you should not shy away from them.
What Is a Demo Golf Club?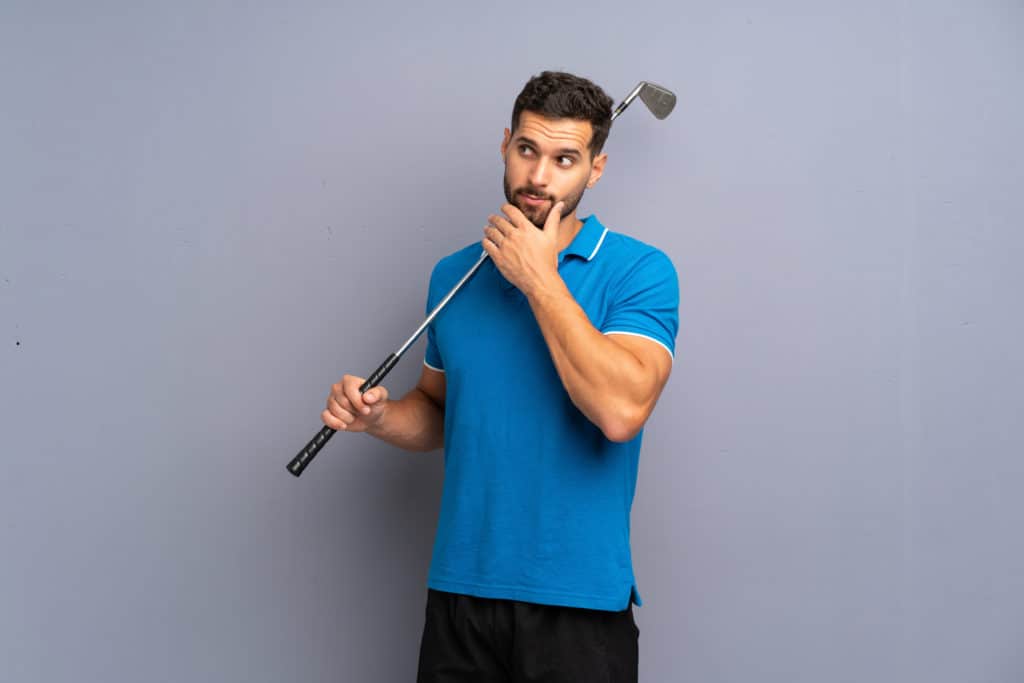 A demo golf club is a club that golfers can try before purchasing their new set of clubs.
Demo golf clubs give players a chance to test drive their new equipment before they invest a large amount of money.
The demo golf clubs are made with the same materials and components as you would find in the products that customers ultimately purchase.
Years ago, it was said that some of the demo products were made with better material and higher performance.
This was supposedly done to get people to purchase more golf clubs.
However, this is not true, and the demo equipment will be the same as the equipment coming directly from the manufacturer.
Depending on the location of where the demo golf clubs are being used, they could have more or less wear and tear.
For instance, a demo club that is used at a large golf retailer may get much more use than something used at a small private country club.
Demo drivers tend to get quite a bit of wear and tear because they are something people want to try out all the time.
The minute a new driver hits the market, people want to get their hands on it.
Golf equipment is typically only released once a year, so this can be something that golfers have been anticipating for quite some time.
Where Can You Demo Golf Clubs?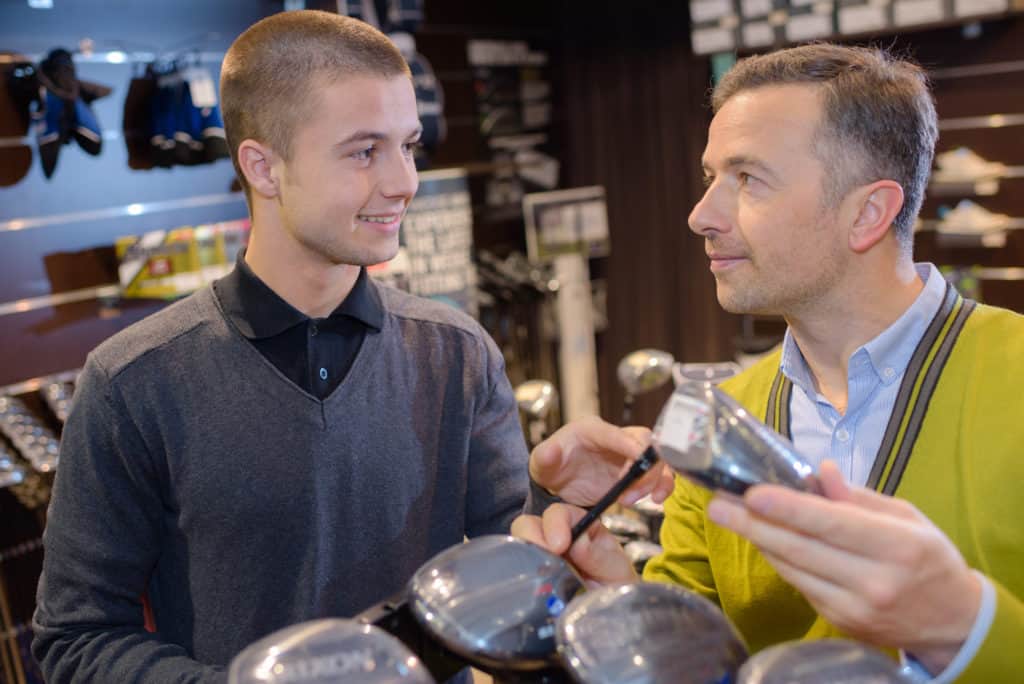 Getting a chance to demo golf clubs is essential before making a purchase.
As great as a set of clubs may look, you will have no idea how they will perform for your game until you try them out.
Hitting the clubs will give you an idea of how far you can hit them, the trajectory, the weighting, and the overall feel.
None of this can be determined by looking at pictures of the golf club.
There are a few ways you can demo golf clubs to make sure they are the proper fit for your game.
The easiest way is to find a local golf store.
Even if this store has an indoor facility, chances are they have a hitting bay where you can demo golf equipment.
Most of these hitting bays have some kind of golf simulator technology in them.
This technology allows golfers to be able to get real data about how they are hitting the golf clubs.
They may find that they are hitting the ball with a higher launch or higher spin than they need for their game.
Another way to demo golf equipment is at a local golf course.
Most of the time, the pro shop will have a certain amount of equipment that is available to demo.
Demo clubs are different than rental clubs.
The demos are intended to be used to determine if that club would be a good fit for your golf game.
The pro shop can often give you advice as to whether or not you are hitting the club in a way that could improve your scores.
You may also be able to find a local demo day at one of your area golf courses.
Demo days are a perfect place for players to go when they know they need new equipment.
At a demo day, a manufacturer will bring all of their latest gear, and golfers will be able to stand on the range and try out anything they want.
The clubs often have interchangeable shafts and heads so that players can find something that appeals to their specific golf game.
You will notice that these demo days are very helpful for players who are replacing an entire set of clubs.
There are usually launch monitors available to help golfers see the true distances they are getting and compare them to their current golf clubs.
Lastly, there are some online companies that will allow you to purchase a club and try it for thirty days and return for a full refund.
This is essentially the same thing as demoing a golf club.
The only difference is that you will need to put up the money for the club first.
We recommend this option for golfers who are almost certain that they will keep the club they are ordering.
If you always play with TaylorMade drivers and they release a new one, then this option is a great one to consider.
If you have not updated or upgraded your clubs in the last 15 years, you will need to find a local demo day and experience some of the new technology.
What Is the Best Month to Buy Golf Clubs?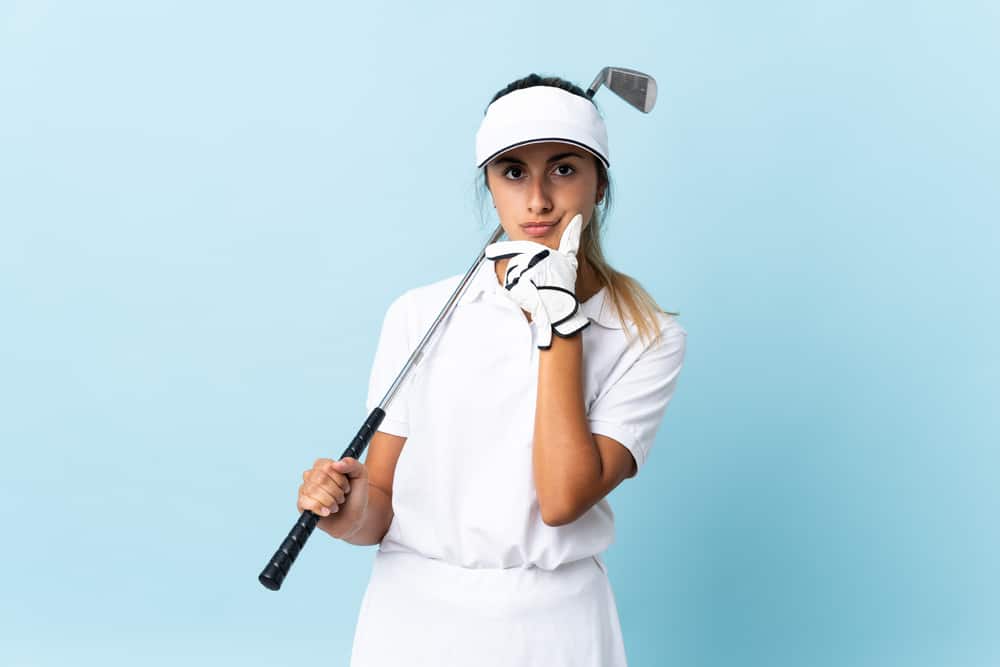 There is quite a bit of debate about the best time to purchase golf clubs.
Truly, it depends on what you are looking for in a club.
If you want the latest and greatest technology on the market, you must wait for the spring to purchase new clubs.
By early spring, all of the golf manufacturers have released the latest version of all of their golf clubs.
If you are looking for a deal on a set of clubs, then the winter can be a great time to purchase.
In the winter, before the release of new golf clubs, many companies will start to get rid of their inventory.
You will find that it is easy to save money on clubs, but the problem is that you could end up having a hard time finding the right specifications for you.
If a company is not going to continue to produce the club you are interested in, you may be out of luck when it comes to finding the fit that will work best for your game.
Throughout the summer months, you will find some deals on golf clubs, but this is the time when most people are purchasing.
Look for sales around July 4th or Labor Day if you truly need a new golf club in your bag over the summer.
Many people get hung up on the idea of purchasing the latest release, but it is not always essential to have the newest clubs on the market.
Any technology released in the last 24 months will be very high end and take you at least five to seven years in the future without needing a replacement.
For those players who have not upgraded their golf equipment in the last five to ten years, anything released within the last 12–24 months will be a great choice.
Is It Worth to Buy Expensive Golf Clubs?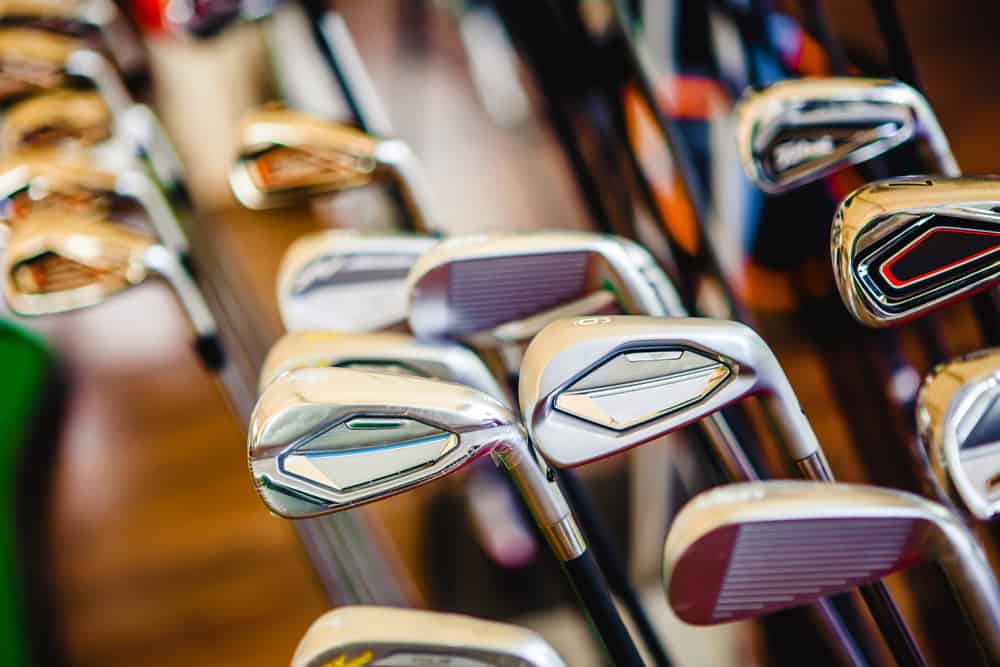 When you start shopping for golf clubs, you will notice that the price range is rather wide.
Some sets of golf clubs will be less than $500 while others will be closer to $3000.
Certainly, this is a large range of pricing, and it is hard to choose which is the best option for your golf game.
Expensive golf clubs are for the players who are going to benefit from them.
If you are purchasing clubs that are quite expensive, you will have to notice a significant difference or impact in your golf game to be able to justify the price.
Two groups of players tend to really notice the difference between the lower priced and expensive golf clubs.
The lowest handicap players will look for clubs that have the best feel and are made with high-quality materials.
The process of building these clubs and sourcing the materials makes them quite a bit more expensive.
However, great golfers can really notice and appreciate this difference.
Golfers with higher handicaps who lack clubhead speed will also benefit from the more expensive clubs.
They likely need lighter, more premium materials to help them increase forgiveness and launch.
This type of technology is considered premium technology.
Anytime golf is made a bit easier for a player, the golfer will absorb the cost.
Mid handicappers are the ones who are most likely to find a deal on a set of golf clubs.
These players are going to benefit from the stock type golf clubs which come directly from the manufacturer.
These clubs typically tend to go on sale more often and are offered at a lower price.
Conclusion
As you can see, demo clubs are a great way to get a deal on a set of golf clubs.
Demo clubs have been hit several times, and they won't be perfect, but they can help you to save quite a bit of money.
If you are at a demo day and start hitting a club very well, it is worth inquiring what it would cost to purchase that exact club.
Depending on the time of year and the inventory of the course or golf demo tech, you could end up with a great deal on the equipment you need for your game.