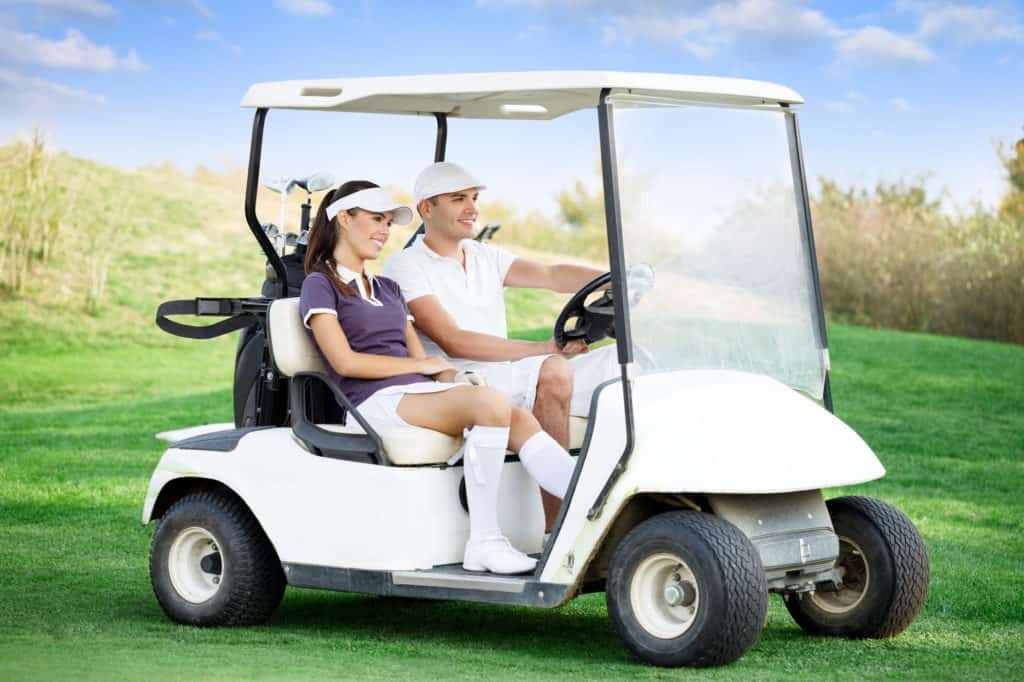 Golf cart windshields are a great addition to your cart.
If you ever get caught in a rainstorm or need a bit of relief from the wind or cold air, a windshield is very helpful.
Golf cart windshields are made from materials that are designed to be easy to clean and maintain.
Overall, taking care of a golf cart windshield is not difficult, but some mistakes can be costly.
In this guide, we will give you all the information you need about cleaning and maintaining your windshield.
How To Clean, Fix And Maintain Your Golf Cart Windshield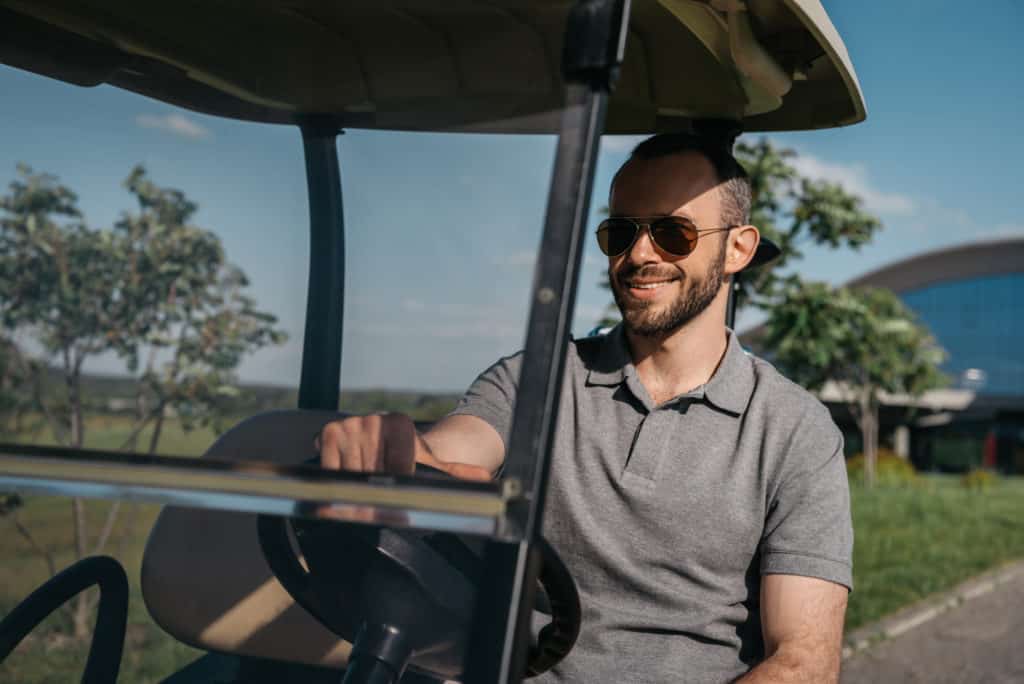 Types of Windshields
Depending on what type of golf cart you have, the kind of windshield may vary.
Before starting the cleaning job on your windshield, it is crucial to know the type of windshield you have.
Although most cleaning procedures will be universal, there could be variations between materials.
Folding Windshields
A folding windshield on a golf cart is built with a hinge in the middle of the window.
You can fold the top half of the window down or keep it up when the protection is needed.
When the windshield is down, there are rubber clips that hold the windshield in place and keep it from getting damaged.
Folding windshields can be purchased in several thicknesses, and they also can be ordered with a tint to them.
Folding windshields are made with an acrylic material that is often referred to as plexiglass.
Impact Resistant Windshields
Impact-resistant windshields can be ordered in a full panel, or they can be folding as well.
These are acrylic windshields, but the construction is much thicker.
If you take your cart on a ride through the woods and a branch hits the windshield, there should be no damage.
This is another good option should a small rock or piece of debris fly up while you are driving.
You can get impact-resistant windshields in several tints as well.
AS4/AS5 Certified Windshields
If you do a lot of street driving, chances are you will need an AS4/AS5 Certified Windshield.
Many areas require that you have this type of windshield to register your golf cart for street use.
The AS4/AS5 is made of high-grade polycarbonate, and it has a very tough coating to help resist scratching.
The AS4/AS5 options non-folding and they have a DOT symbol engraved on the windshield for easy inspection.
What Are The Benefits To A Hinged Windshield?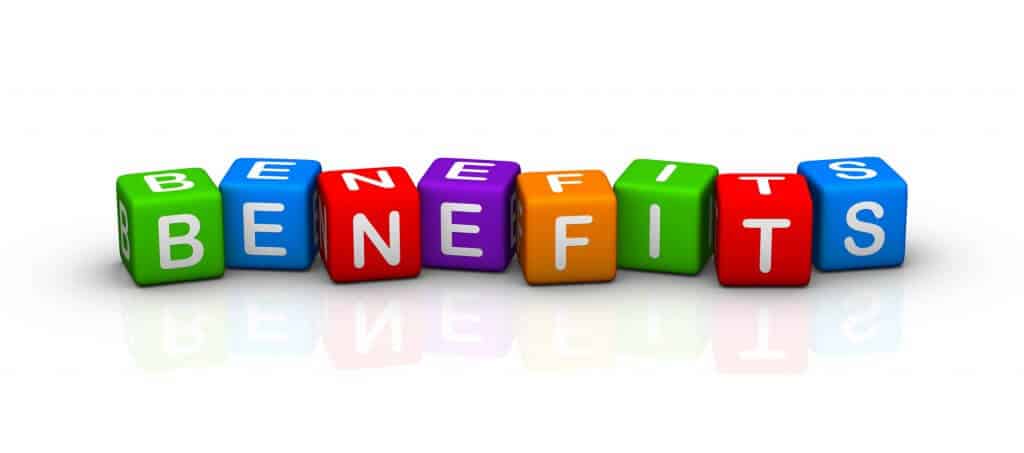 If your city or town does not require an AS4/AS5 windshield, you may be wondering about going for a full panel or a hinged windshield.
The hinged windshield gives you the option to get some extra air in the cart at times.
When folded down, you will feel as though you are more outside, and it is also effortless to see as you are not looking through a windshield.
When it starts to rain, you can quickly put the windshield back up for a bit of protection.
A hinged windshield is no more challenging to take care of than a full panel.
Make sure that the rubber fittings that the windshield fits in are in good working condition.
Since they are rubber, they tend to dry out and rot.
It is simple to replace these with new ones; it usually takes a few dollars and a few screws.
10L0L Golf Cart Windshield Sash for E-Z-GO RXV Golf Cart
Size of Windshield Sash:1.3"x10" . Please made sure your part matches ours before purchasing.
Golf Cart Windshield Sash fits E-Z-GO RXV
Replacement windshield sash for E-Z-GO RXV Gas and Electric Golf Cars, 2008 - current.
Package include:1x Windshield Sash.
Please made sure your part matches ours before purchasing. Otherwise it maybe dosen't work on your cart.
Windshield Materials
As you saw from our breakdown of the different types of windshields, the two materials you will need to contend with are acrylic and polycarbonate.
The cleaning process is relatively similar for both types of windshields.
The most important reason to clean your golf cart windshield is visibility.
Regardless of where you are driving and using your golf cart, you should always have the ability to see what is in front of you.
Cleaning Instructions For A PolyCarbonate Golf Cart Windshield
The first thing you must know about cleaning a Polycarbonate golf cart windshield is that this is not the same as your car windshield.
If you think you can just throw some Windex on this wipe it off and be done, you could ruin your windshield.
Polycarbonate needs to be treated with care and a completely different process than regular glass.
Rinse your golf cart windshield thoroughly, make sure that all of the dirt and mud is off of the windshield
Using a microfiber cloth clean the windshield with a very mild soap
The soap you can use include baby shampoo or liquid dish soap
When you are done cleaning, you must rinse the windshield thoroughly
If you let the windshield sit and dry you will get water spots
You can use a chamois and blot the windshield to eliminate water spots
Mistakes Not To Make While Cleaning Polycarbonate Windshields
If you use a dry towel to clean off the windshield before or after washing, you can scratch the windshield.
Using strong or abrasive cleaners will also damage the windshield.
You do not want to scrub or scratch the windshield with any type of material, as it will cause scratching.
Always clean in a side to side motion and not a scrubbing motion.
You should pay attention to where you are cleaning your windshield.
Try to work in an area where you are not in direct sunlight, and there is no falling debris.
If leaves or sticks fall on the cart while you are cleaning, there is a chance one can get stuck in your cloth and scratch the windshield.
Cleaning Instructions For An Acrylic Windshield
Remember that when you are working with an Acrylic windshield, it is also referred to as a plexiglass windshield.
Therefore if you decide to use a cleaning product of some kind, make sure it is safe for plexiglass.
Acrylic windshields will damage easily if they are not appropriately treated.
Make sure to follow these instructions and do not assume this process will be the same as cleaning your car.
Rinse your windshield completely
Make sure that all debris is off of the windshield
Take a cleaning agent like dishwashing soap and create a soapy lather to put on the windshield
Use a microfiber cleaning cloth to apply the soap and water to the windshield
Do not apply pressure, you simply need to blot the windshield with the rag
When finished, rinse the windshield and use a dry microfiber cloth to blot the windshield dry
Mistakes Not To Make While Cleaning Acrylic Windshields
The worst mistake you can make while cleaning an acrylic windshield is to use an abrasive cleaner.
If you use something like Windex on acrylic, it will damage the surface of your windshield.
Unfortunately, the Windex will leave a cloudy look to the acrylic, and you will not be able to get it off.
The good news is that soap and water will be plenty effective at getting rid of the dirt and filth that is on your windshield.
Another mistake you will want to avoid is the use of paper towels.
Paper towels are not effective at taking scratches off of acrylic.
If your paper towel is folded the wrong way, and there is a sharp corner, it could cause a scratch.
Cleaning Instructions For A Tinted Golf Cart Windshield
If you have a tinted golf cart windshield, it may leave you wondering if there are additional cleaning precautions.
Luckily you can follow the same instructions as you would for the Acrilyc or the Polycarbonate windshield.
Make sure to use only mild soap and water, and microfiber cloths.
Golf Cart Windshield Cleaning Products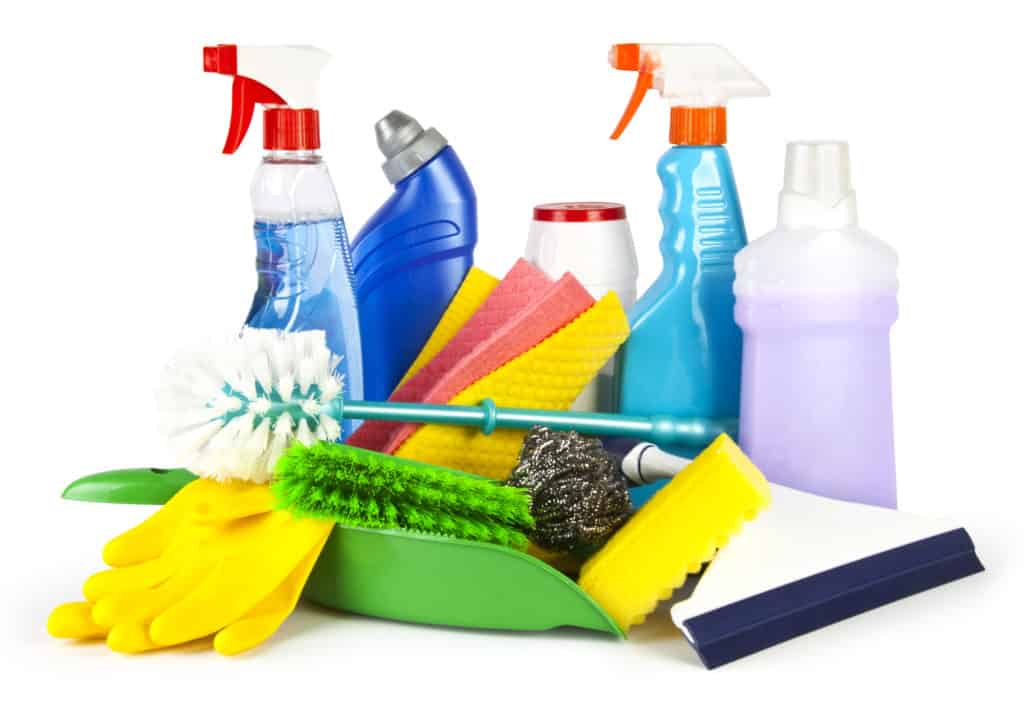 Now that you have a general idea of what it takes to clean a golf cart windshield, you will need the proper products to do so.
As we mentioned, a regular non-abrasive mild soap will work, but there are also specific golf cart soaps you can use.
Here are the products you will need to clean your golf cart windshield properly.
Windshield Soaps
Dawn Dishwashing Soap
We weren't kidding when we said regular dishwashing soap will work just fine.
In addition to the Dawn soap being a great mild cleaner it is an affordable option.
You only need a few drops added to a bucket of water to create a soapy solution for your windshield.
Sun & Earth Unscented
Concentrated Liquid Dish Soap by Sun & Earth, Lavender Scent, Plant-Based Ingredients, Safer Around Kids & Pets, Lavender Scent, 128 fl oz Bulk Size (Pack of 2)
RICH LATHER: Rejoice in doing dishes with this dish soap which offers a rich lather while being tough on even the dirtiest of plates.
NO PERFUMES OR DYES: Making it an eco-friendly alternative to other harsh soaps.
UNSCENTED FREE AND CLEAR: Plant-Based Ingredients.
PLANT BASED INGREDIENTS: They contain no petroleum- based ingredients, bleach, chlorine, ammonia, dyes, phosphates or perfumes.
Made in the USA
The reason we like this option is that it does not have anything additional added to it.
You don't need your windshield to smell like Lavender.
This is a mild but effective soap, and a bottle of it will last you for years.
Microfiber Towels
AIDEA Microfiber Cleaning Cloths
AIDEA Microfiber Cleaning Cloths-12PK, Softer Highly Absorbent, Lint Free Streak Free for House, Kitchen, Car, Window Gifts(12in.x16in.)
【Ultra-soft, Scratch-free, Lint, and Streak-free】--Super soft & non-abrasive microfiber cloths prevent scratching surfaces, paints, coats or other surfaces. These cloths can be used to clean all surfaces including stainless steel appliances.
【Highly Absorbent】--Made from premium quality fabric these AIDEA Microfiber Cleaning Cloth have a soft, plush touch, highly absorbent, quick-drying, They deliver extreme absorbency and heavy towel and set wicks water fast to keep you dry. Thick and big enough (12in.x16in.) to multi-purpose such as Kitchen, House furniture, Window glass, Car.
【Highly Durable and Machine Washable】--Quick-drying and easy washing, saving your time and energy. These Cleaning towels are perfectly machine-washable, Use wet or dry. These towels can be washed and reused hundreds of times without losing their efficacy. Still soft and super absorbent. Great for kitchen and bathroom surfaces, glass, electronics, and automotive detailing.
【Non-linting, Not Fade Fabrics】--AIDEA Microfiber Cleaning Cloth is washed hundreds of times and will not lint and fade. It is the best companion for your family's cleanliness. It can help you easily do all the cleaning work you need with ease.
【Eco-friendly & Sustainable】--Commit to high-performance reusable microfiber cleaning with no harmful chemicals for your health, the well-being of your family, and the sustainability of our planet.
The Aidea Microfiber cleaning cloths come in a pack of 12.
As they start to wear out you can throw them away or use for a garage rag.
These are scratch-free and do well when it comes to absorbing water.
You can use this cleaning cloth to wipe down and to dry off your golf cart windshield.
Mr. Siga Microfiber Cleaning Cloth
The Mr. Siga option is a bit larger of a towel and comes in a pack of 6 or 12.
The pack of 6 should be plenty to get you started.
There are very soft cloths that again will work for cleaning and drying as well.
Chamois Cloth
Mighty Cleaner Premium Car Shammy
No products found.
If you don't want those water spots on your windshield, this towel will help to clear things up.
Remember not to scrub with the chamois cloth, just simply blot the windshield.
This cloth is reusable, and you will have it for many years if you take care of it properly.
It even comes with a carrying container.
Super Chamois Value Pack
This cloth is a little bit lower in quality than our top pick, but it will still do the job.
Chamois cloth can hold an incredible amount of water.
A golf cart windshield drying is an easy project for a towel of this size.
General Maintenance and Care of A Golf Cart Windshield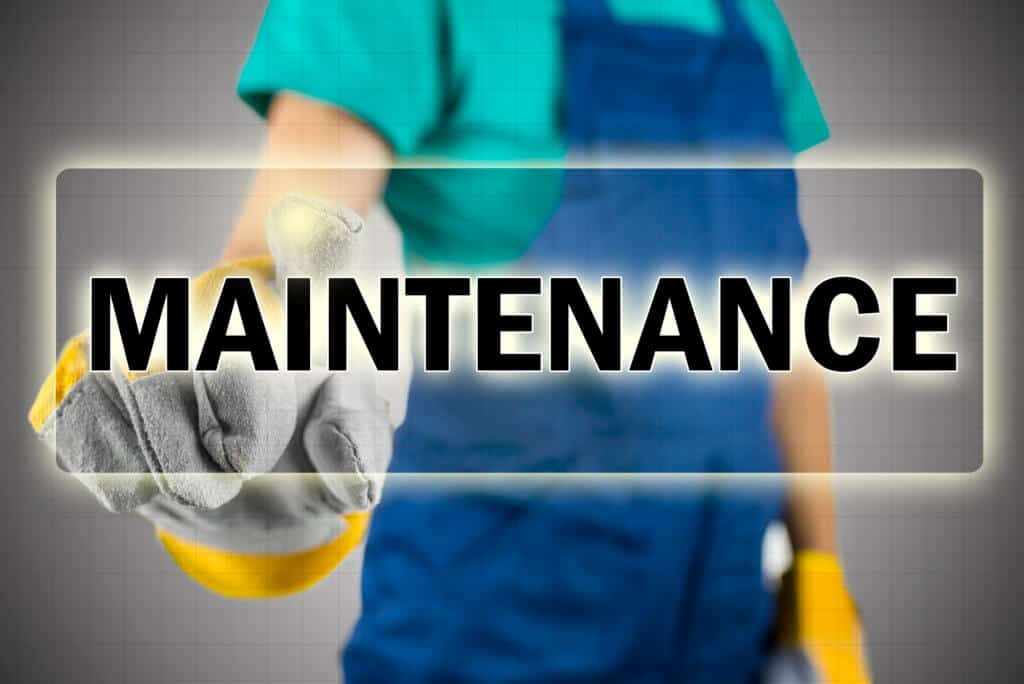 Aside from the occasional washdown, there is very little that you will need to do to maintain your windshield.
Try and keep it clear of all debris when possible.
One major issue to watch out for is spraying sunscreens or bug spray around your windshield.
If these products get on the windshield, they can fog the acrylic.
Unfortunately, once they are on there, it is impossible to get them off.
Your windshield will likely remain quite foggy.
Having an unclear windshield doesn't just look bad; it is also dangerous.
So if you are enjoying a cart ride and it gets a little buggy, get out of the cart and spray when you are standing away from the cart.
What To Do If My Golf Cart Windshield Has A Crack?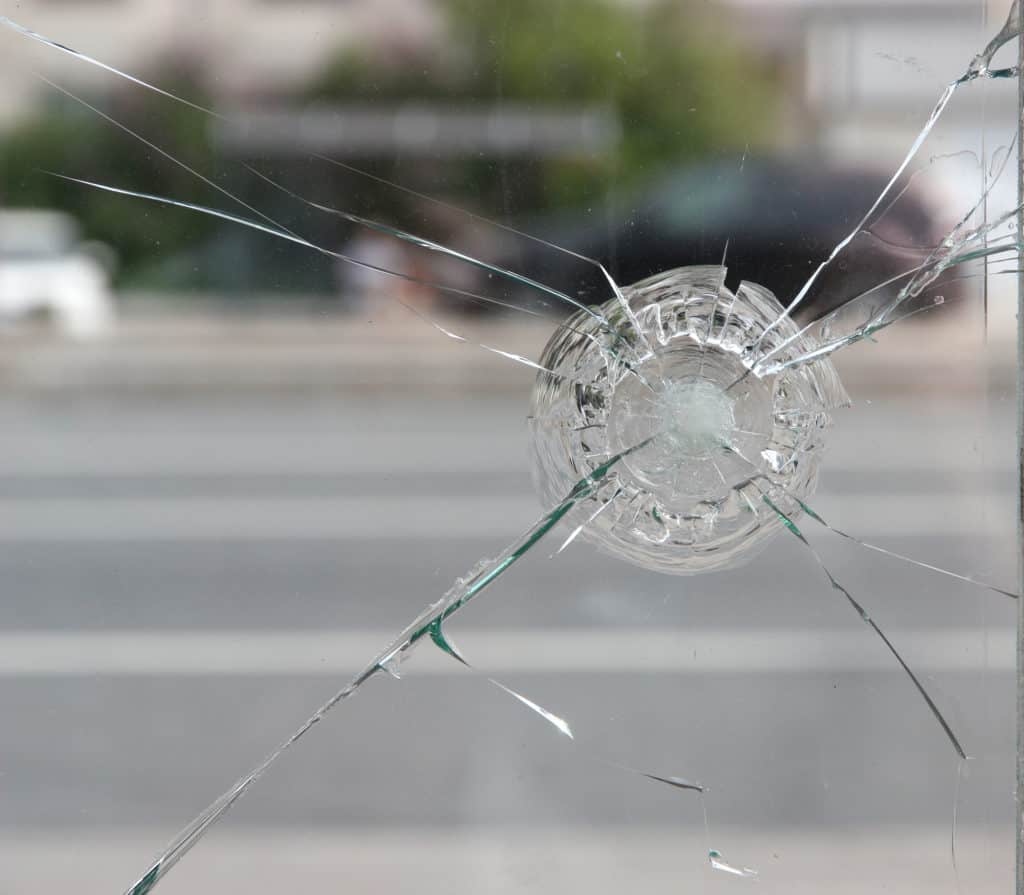 Even if you are diligent about maintaining your golf cart windshield, a crack can happen.
If you have a minor crack, a windshield polish may do the trick to remove it.
The polish can also help to remove the fog that may have accumulated on your windshield as well.
Although it may not be completely clear the fog, there is a chance that it will reduce it tremendously.
Rolite RSR3STEP4zCP 3-Step Scratch Remover, 4 Ounce (Pack of 3)
REMOVE SCRATCHES INSTANTLY: Our quick 3-step scratch removal kit is easy to use and comes with a formula to fix fine, medium, and deep scratches and can be used for polishing and buffing scratched plastic or acrylic surfaces
STEP 1 - REPAIR, POLISH, PROTECT: Our Heavy Cut Scratch Remover is an innovative heavy cut scratch remover specifically formulated to remove P1200 and finer scratches including abrasion marks and provide a superior gloss finish
STEP 2 - RESTORE, POLISH, PROTECT: Our Medium Cut Scratch Remover is designed to buff out medium cut scratches and is specifically formulated to remove compound scratch and swirl marks and provide a superior high gloss coating
STEP 3 - REFINE, POLISH, PROTECT: Great for painted surfaces, our Ultra Fine Scratch Remover provides an ultra fine finish and is formulated to remove micro-finishing scratch and swirl marks and provide a smooth, glossy finish
MULTI-PURPOSE FORMULA: Our plastic and acrylic polish is versatile and works great on cars, plexiglass windows, laptops, computers, TV, or cell phone screens, aquariums, antique displays, etc.
Rolite's 3 Step Scratch Removal System for Plastic & Acrylic
Rolite makes a great product that is specifically designed to work for acrylic.
This kit contains the products to clean three different types of scratches.
Depending on how bad the scratch is, you may have some luck with a product like this.
Unfortunately, if the scratch is very deep, there is a chance you will not be able to remove it without replacing the windshield.
Protecting A Golf Cart Windshield
If your windshield is not cracked and you would like to keep it that way, there are a few things you can do.
One option is to treat your windshield with a protectant.
There are several options available, but basically, it will provide a coating on your windshield that will help it stay clean.
Even as rain hits your windshield, the protectant will work as wax and send the rain flowing off.
One option is the EZ Go Windshield and Plastic Protector.
This is a very easy to use spray that works on many other things than just your cart windshield.
You can use it to help keep fog down, resist scratches and marks, and it will help to reduce glare as well.
Cleaning your golf cart windshield will still be necessary, but the process may be a bit easier with the use of a product like this.
Another way to protect your golf cart windshield is to be mindful as to where you leave the cart.
If you just finish up your round of golf, be careful about where you leave it parked.
Don't leave your windshield exposed to a shot flying over the 18th green.
Although some windshields will deflect a golf ball with ease, others will crack or at least scratch.
If you take the cart to the beach, you may want to fold the windshield down and put a towel on the folded windshield while parked.
The towel will help protect the windshield from sand, dirt, or people walking by.
What About Golf Cart Windshield Wipers?
All this talk about how delicate your golf cart windshield is may have you wondering if windshield wipers could be detrimental.
Golf cart windshield wipers installed properly are completely fine to use on your golf cart.
You will want to make sure that your wiper is clear of all debris before turning it on.
If there is a small twig or piece of dirt on the underside of the wiper, it can get stuck and scratch your windshield.
It's best not to turn the wipers on when the windshield is dry.
Save it for the rain so that the wipers can easily glide.
If your golf cart did not come with a wiper, you could install one after the fact.
Just make sure that the model and the power connections will work with your golf cart.
How Often Should I Be Washing My Golf Cart & Golf Cart Windshield?
How often you wash your golf cart windshield will depend entirely on how often you use your cart.
If you took the cart to the beach, you should always rinse it down because of the salt from the beach.
If you went for a ride in the woods, you should wash the dirt and mud off the cart as soon as you can.
Even if you just played a round of golf, you probably want to give the cart a quick rinse before parking it in the garage.
If you are taking your cart for a short run to the store here and there, you probably can do a once a mouth wash.
However, when it is exposed to things like fertilizer, dirt, sand, rocks, mud, it is best to clean it more often.
If you don't' have time to clean the whole cart, it is a good idea just to rinse it down.
Make sure you rinse down the windshield as well.
It is much easier to get dirt and dust off before it is hardened and dried.
Also, leaving dried dirt or mud on a windshield does leave it more prone to a scratch the next time you wash it.
Final Thoughts
Taking care of a golf cart windshield is not difficult.
The most important thing to remember is that you must treat it as a different material than your car windshield.
If you are careful with your windshield and pay attention to preventative maintenance, you should never have to replace one.