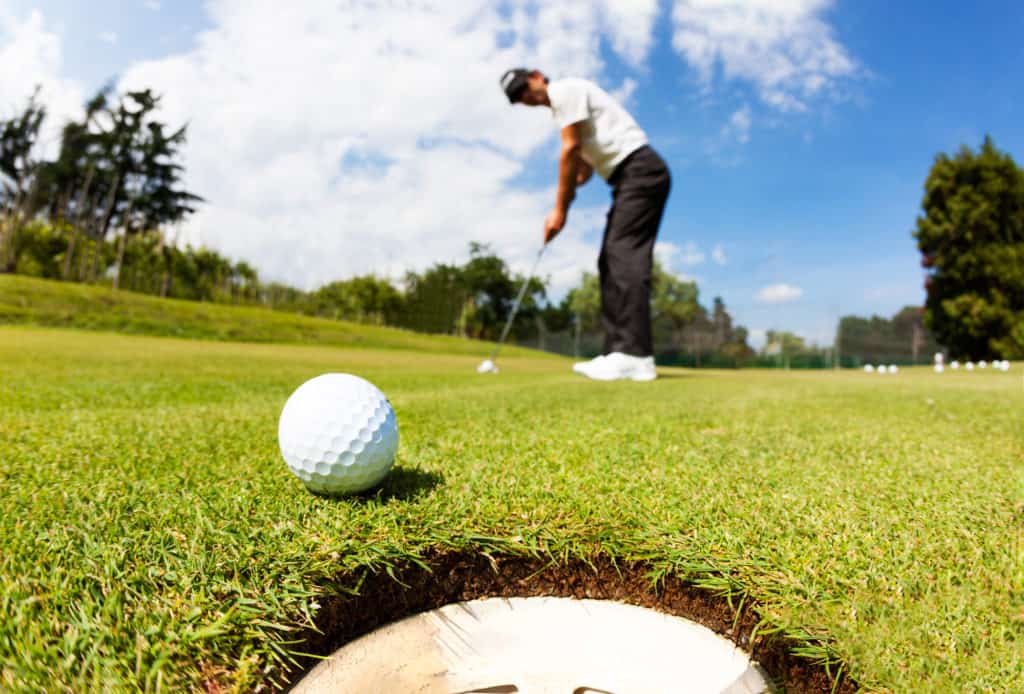 When you start shopping for a Scotty Cameron putter, you will quickly learn that they are expensive.
Scotty Cameron putters are some of the most expensive on the market.
In this guide, we will help you to understand why the Scotty Camerons are so much money and if it is worth it to buy one.

Are Scotty Cameron Putters Worth The Money?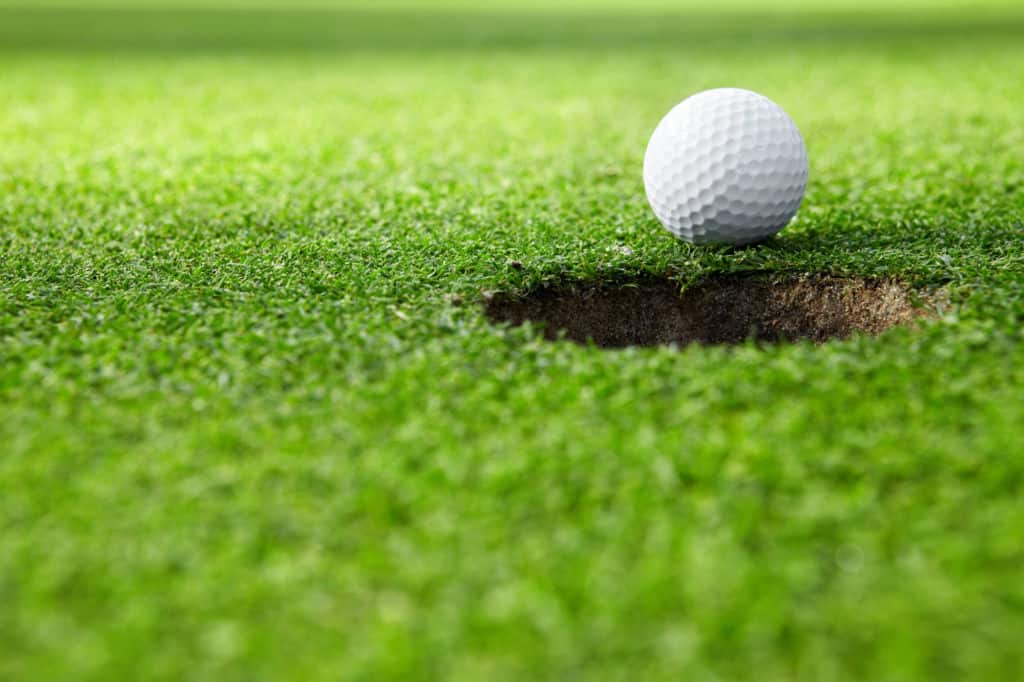 For the golfer that can understand the difference between a great feeling putter and a cheap putter, a Scotty Cameron putter is worth the money.
For a new player who doesn't even understand how to putt yet, they are too expensive.
Scotty Cameron putters have some great benefits that should be considered carefully when upgrading your equipment.
If you are a lower handicap player that is looking for the ultimate in feel and performance, this is one the best clubs out there.
What Handicap Are Scotty Cameron Putters For?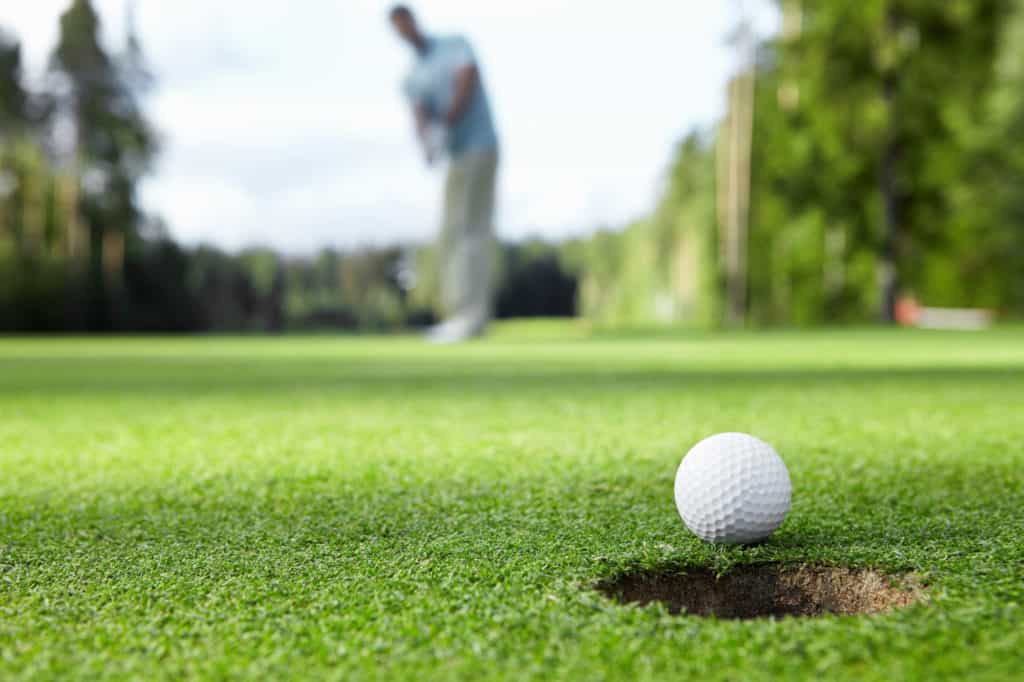 Scotty Cameron putters are for all handicaps.
You will find that many lower handicap players enjoy the feel of these putters, but beginners can play with them as well.
Buying a Scotty Cameron depends more on budget and preference than a handicap.
What Is The Average Cost Of A Putter?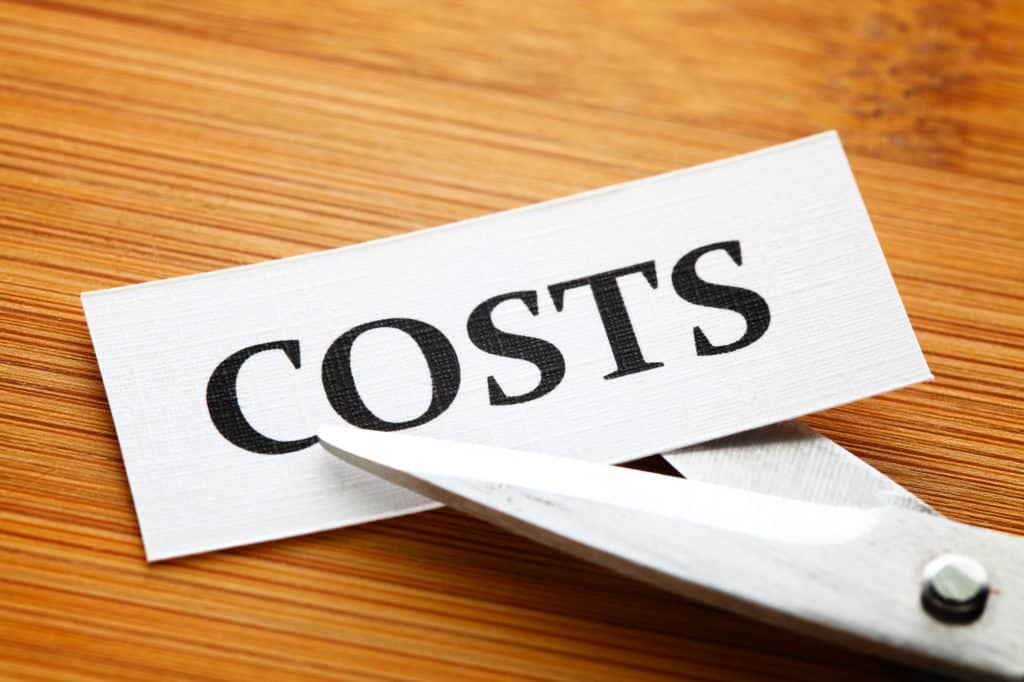 Putters can vary in price considerably.
You can find low price beginner budget putters for $30, and you can get custom high-end putters for well over $500.
Most putters cost around $150-$200 dollars.
Scotty Cameron putters are priced higher than many other manufacturers.
Who Is Scotty Cameron?
Scotty Cameron is a putter designer that started designing putters when he was just a kid.
As years went on, people started to realize that his putters had better feel than many of the other options on the market.
Eventually, he created relationships with Ray Cook and Titleist, and that's where the Scotty Cameron putters took off.
To this day, Cameron is very well known on tour for creating putters that pros want and need.
He prides himself on impressing the best golfers on the planet.
If a professional puts in a request for some changes to their putter or an idea for a new custom design, Scotty Cameron tries to complete it as quickly as possible.
Many players are using a Scotty currently, and there are many significant championships credited to the Scotty Cameron putter.
Scotty Cameron Putters Video Review
What are the Benefits of Scotty Cameron Putters?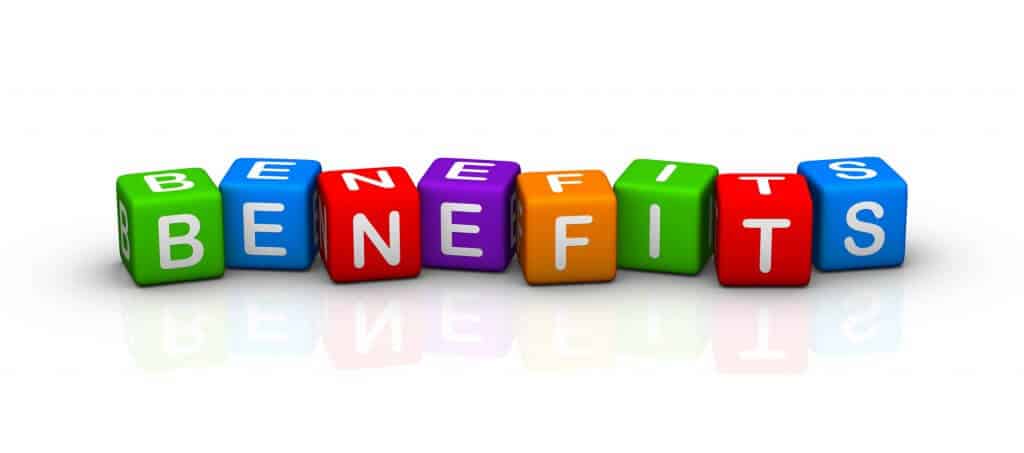 There are a few things that make Scotty Camerons better than other options.
Here are some of the most popular reasons that golfers put Scotty Cameron putters in their bags.
Feel
The most popular thing about the Scotty Cameron putter is the feel and the weighting.
The feel describes what a golfer will experience when the ball comes off the clubface.
Putters need a soft feel while still being able to provide a good moment of inertia.
A putter that is too soft overall will not roll properly on the way to the hole.
Scotty Cameron putters have a distinct feel that many golfers say is unmatched.
History
Although it's not impossible to invent and create a brand new putter in a day, it is highly unlikely.
Scotty Cameron has a long-standing history behind it.
This history gives people a great deal of confidence in the brand.
When you think about what Scotty Cameron has learned through the years, his knowledge and experience are hard to match.
Technology
If there is a new discovery in putting technology, Scotty Cameron will be right there.
Many times, Scotty Cameron putters will lead the way when it comes to new technology.
Some of the technology that their putters include has to do with adjustable weighting, perimeter weighting, balance, and moment of inertia.
Customization
Scotty Cameron putters are highly customizable.
People like to have equipment that matches their game and their personality.
With the Scotty Cameron customizations available, you can do this.
These putters can make great gifts, and they are great for the golfer that has everything.
Great players want a club in their hands that they trust, love, and have confidence in.
When something is custom made for you, it will help increase your ability to get the job done with that club in your hand.
Why Are Some Used Scotty Cameron Putters More Expensive Than New Ones?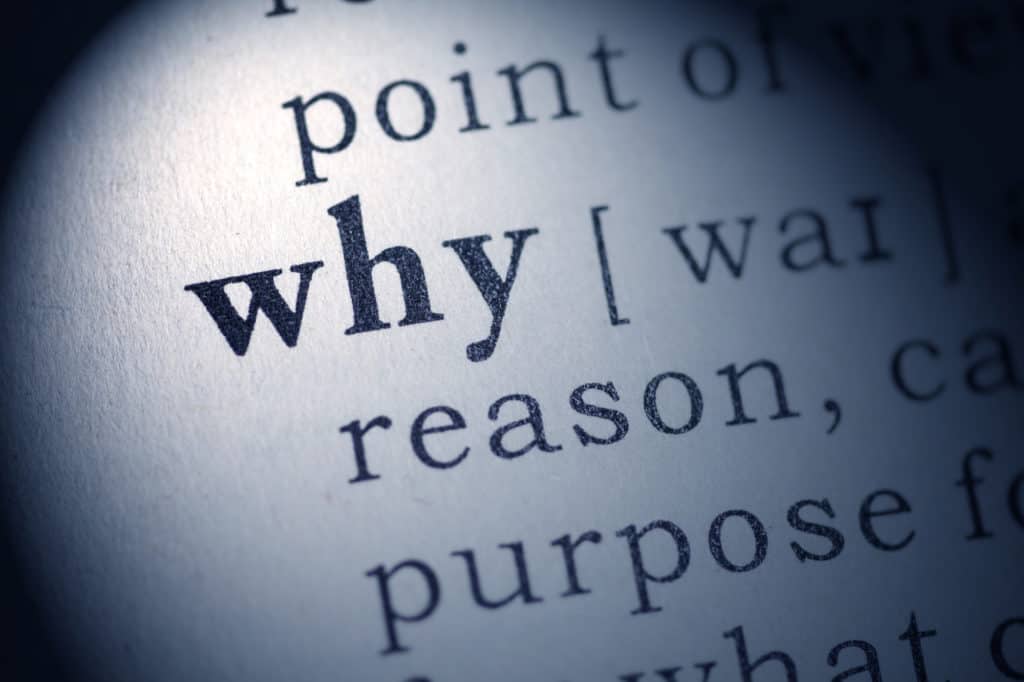 Through the years, the popularity of the Scotty Cameron putter has grown.
People have fallen in love with the putter, the feel, and the overall brand.
It is prevalent to find golfers that will say they never plan on changing their Scotty putter.
Some of the Scotty putters made in the past have become very well known.
Either they had a particular feature or were used to win an event, and people thought they needed one for themselves.
This has caused the pricing on these putters to go up significantly.
Especially the putters that were only limited edition.
You can find some used or refurbished Scotty Cameron putters for well over $1000.
When it comes to deciding if these putters are worth it, that would be more of a collector's item type purchase.
Purchasing a unique or limited Scotty Cameron for these kinds of prices will not likely improve your score enough to be worth it.
The newer models of the Scotty Cameron putters are usually around $300-$400.
Can A Scotty Cameron Putter Be Customized?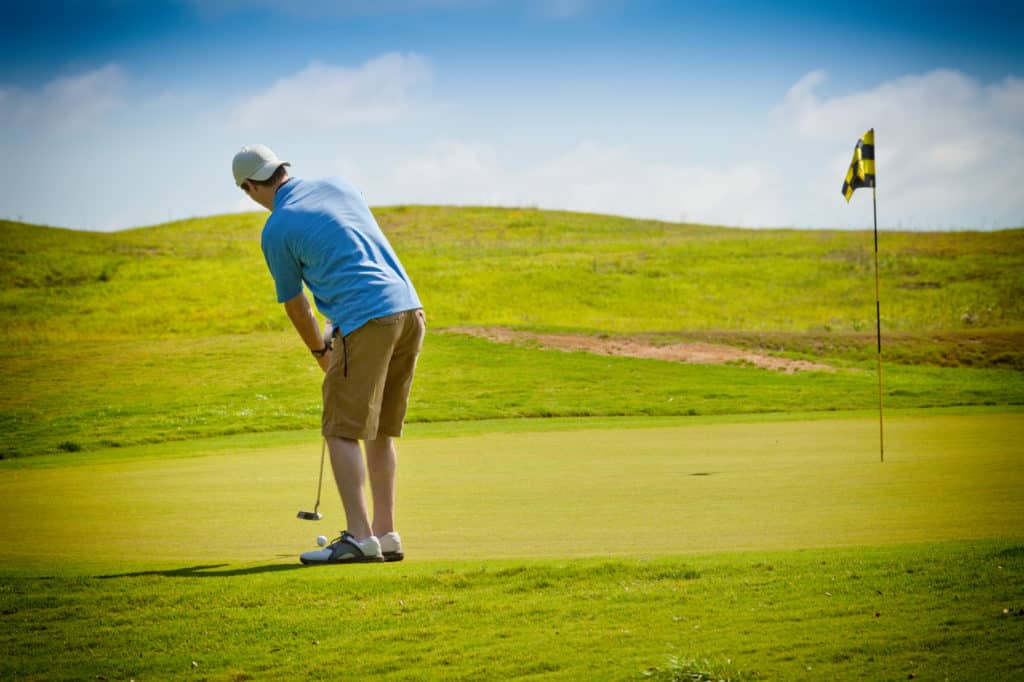 Yes, this is a big reason that people like Scotty Cameron putters.
If you know what model you want, you can customize it to your liking using their online system.
Some people will do their own customizations to their Scotty, but it usually comes out better coming directly from the manufacturer.
You can customize the length, the lie angle, the grip, and tons of colors on the clubhead as well.
If you wanted to put your initials on the clubhead, that is also an option with the Scotty.
Between the custom clubs and the custom accessories, the Scotty Cameron brand has created its own culture.
It's similar to how people get attached to Titleist, or TaylorMade, etc., and they won't stray.
The overall image of Scotty is that these are putter made with extreme precision.
That is why the customization factor fits in so well with their brand image.
Why Are Putters Important?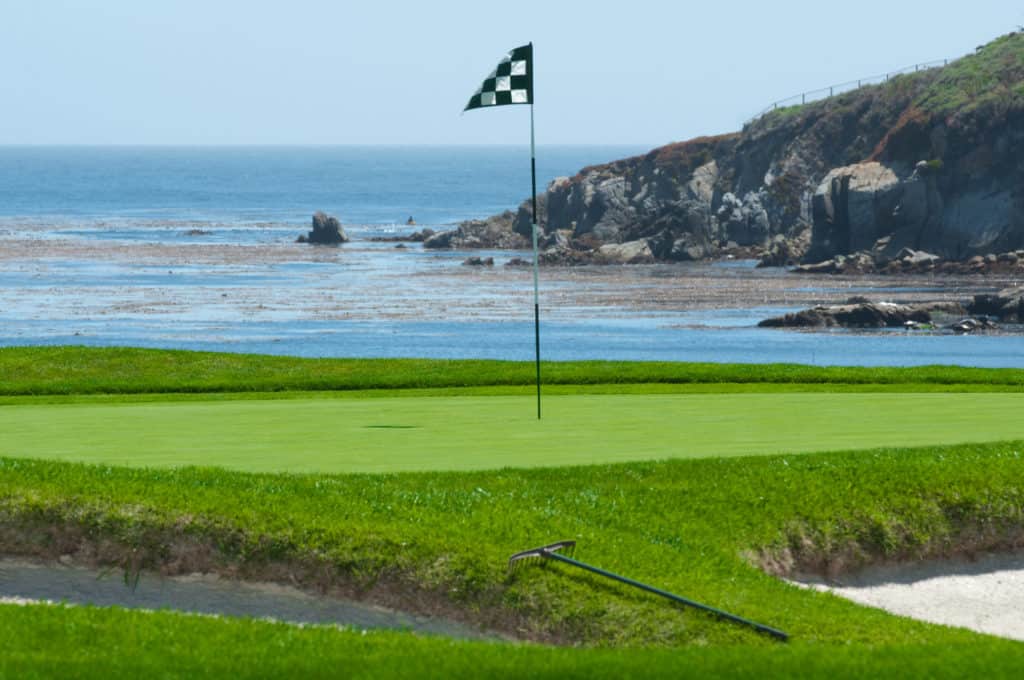 For some reason, amateur golfers have a much easier time spending $500 on a driver than they do on a putter.
Great players and teaching professionals always have a hard time figuring out why this is.
Of course, a driver will fly further and be more fun to hit, but a putter has a much more critical task.
After all, golf is all about getting the ball in the hole.
An average golf course has 18 holes, four par 3's, four par 5's and ten par fours.
Considering you won't need your driver on the par 3's, you will use your driver at most 14 times in a round of golf.
Some holes will require a three wood or a hybrid off the tee, so realistically 12 is a safe number to say for total drives in a round of golf.
Now, let's move to the putter.
Most holes you are going to need to putt.
Unless you are a fantastic chipper or consistently hit shots into the hole from the fairway, each putt will require 1-3 putts.
The ideal number of putts per hole is going to be one or two.
So let's assume you two-putt every single green on the course.
This would be 36 total putts for the day.
Most golfers try and sneak in a few one-putts as well if they want to have a great round.
Even if you had 32 putts in a round, you could see the significant difference between the 12 drives and the 32 putts.
If this is the case, why is it so hard to spend a few hundred dollars on a putter?
With how useful putters are in the course of a round of golf, they deserve to be a few hundred dollars.
Purchasing a quality putter can save a few strokes off your golf game.
The same can be said for drivers as well, but the putter will have a more significant effect on scoring than a driver will.
Why Is Putter Fitting Important?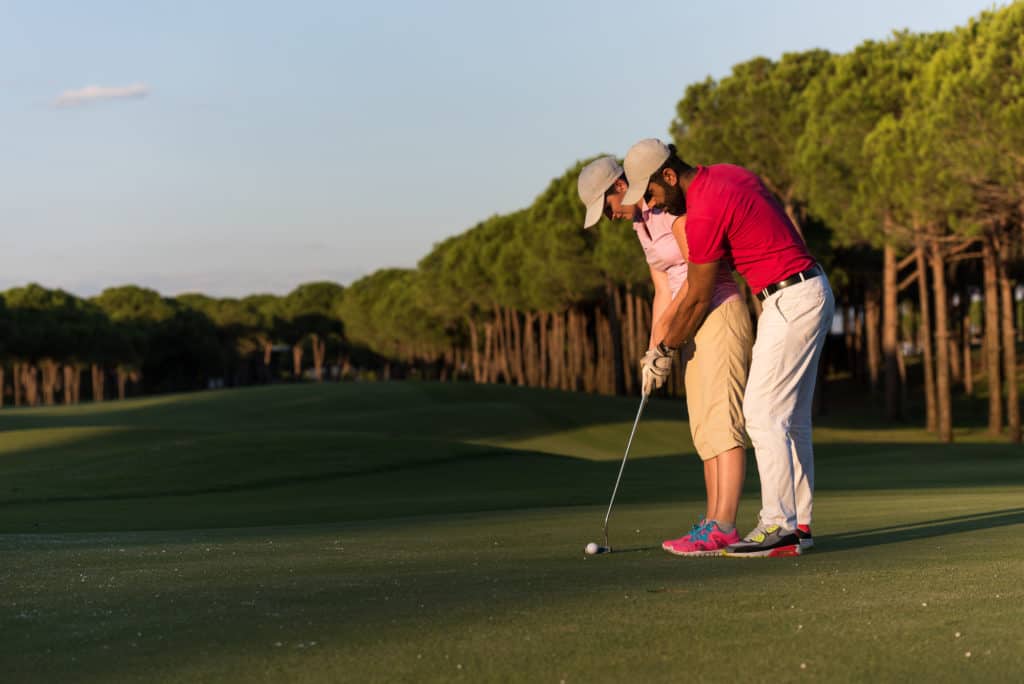 As you may have noticed, we mentioned that a big part of the customization that Scotty Cameron does has to do with putter fitting.
Just as it is essential to make sure you are playing with a driver that fits your golf game, it is equally important to find a putter that fits your game.
Not everyone can take a putter off the shelf and have it work for their stroke or their height.
Some mallet putters are better for people that struggle with distance control.
Blade putters have been known to help when playing on faster greens.
There are many factors to consider when choosing a putter, and going for a putter fitting can be a great idea.
The most important things to consider when going for a putter fitting is the length, the lie angle, and the grip.
The length will be determined mostly by your height but also your setup when you putt.
It would help if you chose something that lets you get your eyes over the golf ball.
The lie angle and the loft can also be adjusted on your putter.
If you happen to hit a lot of putts that seem to jump right after you hit them, it could mean that the loft is not correct for you.
It's simple things like this that people think are related to their faults and sometimes it is the equipment.
A putter grip is also essential to consider when getting fitted for a putter.
If you choose a grip that is too thin for you, you may end up using your hands and wrists in your stroke much more than you need to.
Midsize and oversized grips seem to be the way people are headed when it comes to putters.
Think about how often you use your putter in the course of a round of golf.
If a putter fitting costs $50.00, but you end up using that putter for the next ten years, it will be money well spent.
Conclusion
A Scotty Cameron putter is worth the money if you think it is going to help your game.
It is not a magic putter, so it will not automatically take strokes off your game, but it could make a big difference long term.
One great thing to think about with the Scotty Cameron is that this is a putter that could last you a lifetime.
You will not have to replace a Scotty Cameron for many years.