When shopping for golf clubs, there are so many different brands to choose from.
One of the most popular value brands is the Ram.
Ram started producing golf clubs in 1940, and they have a long history in the business.
Although this brand has never really been known as a premium golf brand, they have plenty of impressive technology to work for the average or the beginner player.
Let's take a look at what you should know about Ram golf clubs and whether or not they are worth investing in.

Are Ram Golf Clubs Good?
Ram Golf SGS Mens Golf Clubs Starter Set with Stand Bag - Steel Shafts
Ram golf clubs are good, but they are certainly not the highest rated on the market.
This company has a long history in the industry, but they are still producing golf clubs.
The Ram golf clubs are sold in a variety of locations and are known for durability and forgiveness.
There are a few things to know about the Ram golf clubs and their ability to work for players on the golf course.
If you are thinking of purchasing Ram golf clubs, here are a few things to know.
1. Custom Fitting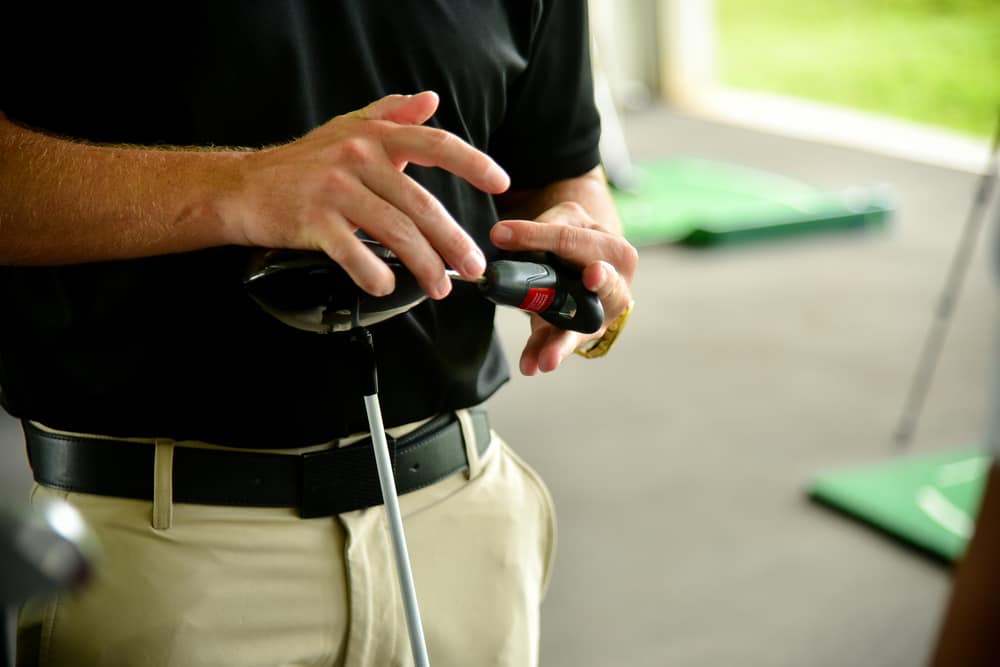 Most of the Ram golf clubs sold are sold in standard sizes.
When you purchase from companies like TaylorMade or Callaway, you will have the option of golf shafts that are custom or grips that may fit the size of your hands a bit better.
However, with the Ram golf clubs being more of a value-type brand, the pricing is going to be a bit lower, and custom fitting is not typically part of it.
The one really good thing about the Ram golf clubs is that they are often offered in sizes that are either one inch longer or one inch shorter than standard.
This option for golf clubs that are the proper size is a great option for golfers who are shorter or taller than average.
Custom club fitting adds a lot of expense to a golf club, but for those that just need one inch short or long, the Ram golf clubs are a good option.
2. Distance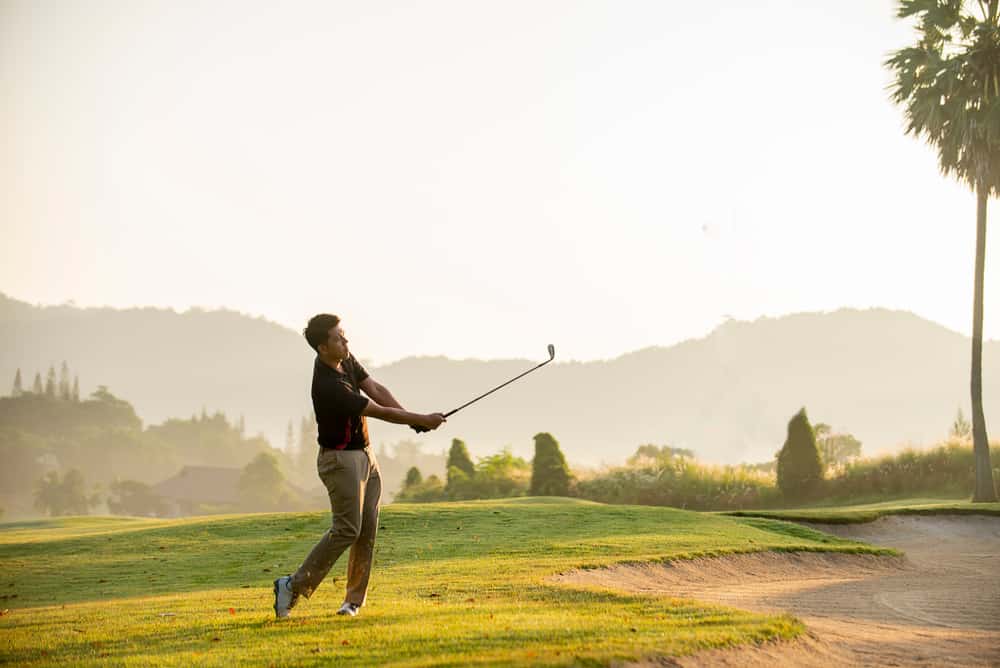 Ram golf clubs will not be the longest golf clubs on the market.
Some clubs will go about average distance, but the materials used in these clubs are not nearly as impressive as you would see in something like the new TaylorMade Stealth golf clubs.
Hitting the ball a long way is important, but it should not be the only consideration when buying new clubs.
Golfers who need extra distance should consider the Ram golf clubs that will not cost distance, but they may not help improve them all that much.
3. Forgiveness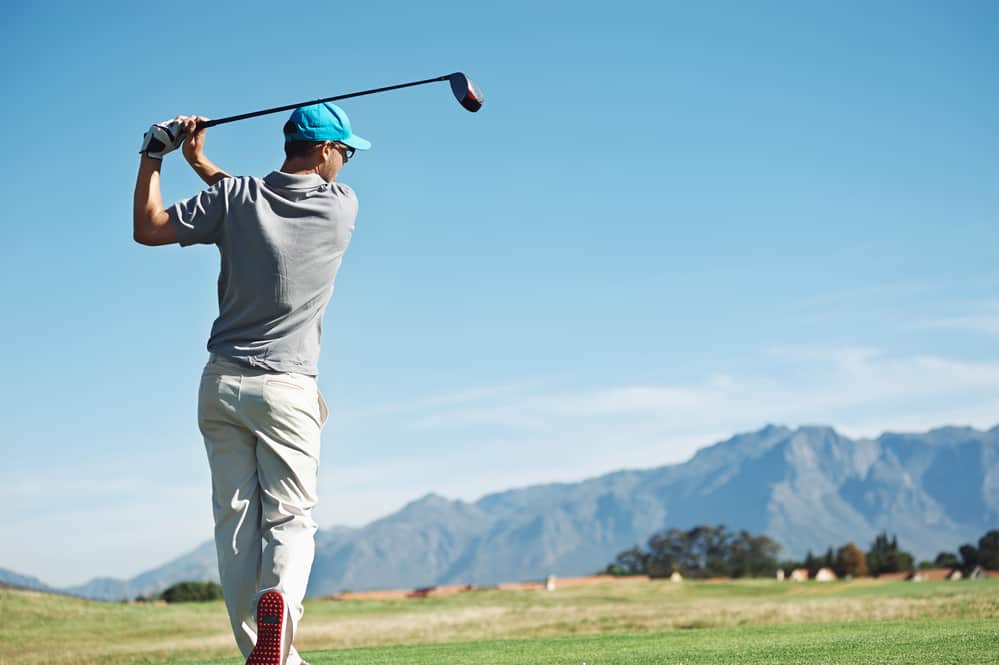 Although Ram golf clubs do not have as much distance as other golf clubs on the market, they are forgiving.
In fact, when it comes to forgiveness, these clubs are some of the best options that a player could consider.
Forgiveness is very important in a beginner type of golf club.
The clubs will have large sweet spots and forgiving faces that allow for extra distance.
In addition, Ram typically tries to make golf clubs with a lightweight and forgiving golf shaft.
The golf shaft makes it easier for the average swing speed player to get extra speed and start to see the clubface square itself up at impact.
With the forgiveness found in the Ram golf clubs, it is easy to see why these will stand out for beginners who are looking for solutions to the game of golf being so difficult.
4. Accuracy & Workability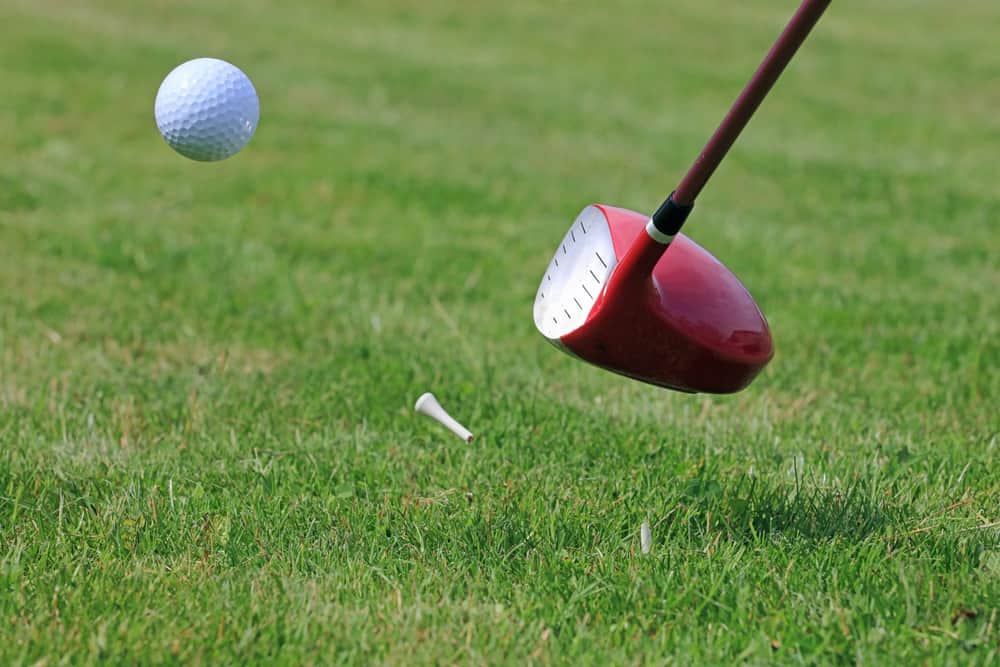 Golfers who are lower handicap players looking to hit shots that can draw, fade, or even spin, may struggle with the technology offered by Ram.
Ram does such a great job of offering golfers forgiveness that the golf shots you can hit are not all that workable.
Essentially, when you try and hit the ball with a draw or a fade spin, you will end up struggling to get the results you are looking for.
The fade spin you try to put on the ball will be corrected, and then you will end up hitting your shot straight.
The good news here is that, for golfers who are looking for accuracy, the Ram golf wedges are actually quite good.
These wedges are typically sold in sets of three, and they are more of a blade-style wedge.
The wedge has a great feel and will respond rather well to shots that you are trying to hit that stop and sit on the green.
Overall, the accuracy of the Ram golf wedges makes it so that you can have a ball stop by the hole and leave yourself with a putt of just a few feet.
If you are debating as to whether or not the Ram golf brand could be a good fit for you, the wedges may be a good place to start.
5. Value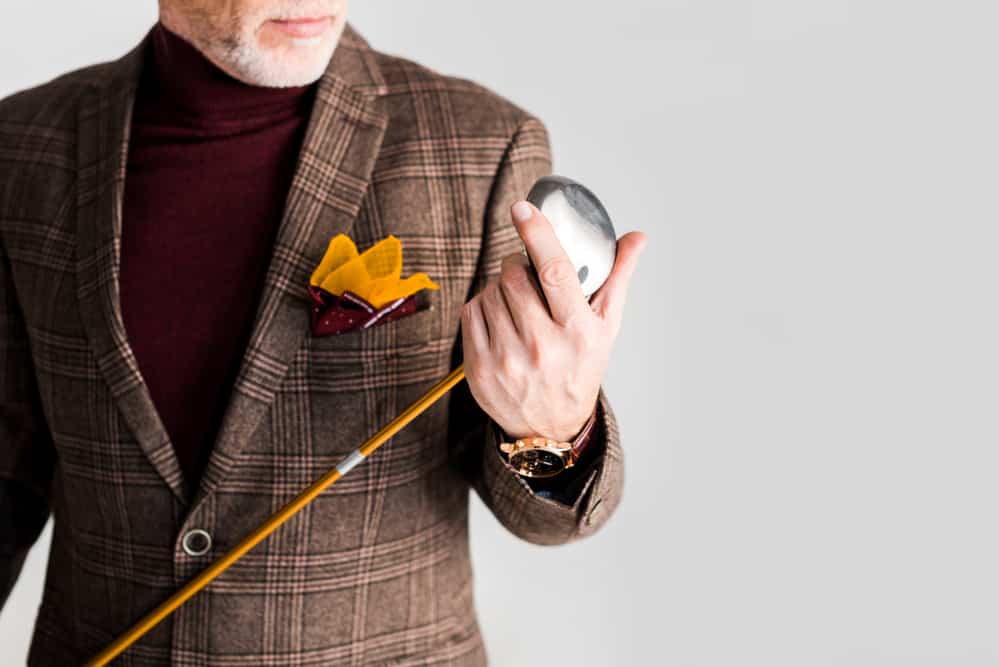 When it comes to the value and overall pricing, the Ram golf clubs will have some of the best deals on the market.
Golfers will be able to get a complete set of golf clubs for the price of just a few clubs from another manufacturer.
When it comes to the Ram golf clubs, many golfers would say that they are cheap.
However, we have seen this brand hold up well over time and give many players a reliable set of golf clubs for years.
Although this certainly makes the Ram golf clubs less expensive, it does not mean that there is no value here.
In fact, Ram is one of the sets we recommend in many of our beginner golfer guides.
In addition to just the golf clubs that they produce, Ram also makes a variety of other products.
What Golf Products Does Ram Make?
RAM Golf FX Tour Mens Waterproof Golf Shoes - Black 14
Most golfers know Ram for the beginner-friendly complete sets that they offer.
However, there is more to this brand.
In fact, when you see how many products the Ram Golf company produces, you may be a bit surprised.
1. Men's Golf Clubs
Ram Golf Accubar Mens Clubs 1 Inch Longer Iron Set 6-7-8-9-PW with Hybrids 24° and 27°
Ram produces a wide range of golf products for both men and women.
The men's golf clubs include complete sets geared toward the higher handicapper or beginner golfer as well as full iron sets for the better player.
There are also Ram wedges and putters for the male golfer, and they come in several different styles.
Although not all of Ram's golf clubs are sold on Amazon, there are other outlets to purchase golf clubs from this provider.
If you happen to like the Ram brand, chances are there is an option for their clubs that will suit your needs.
2. Women's Golf Clubs
Ram Golf Accubar Plus Ladies Petite Golf Clubs Set -Graphite Shaft Woods &Irons
Women's golf clubs can be hard to find because they are not available in as many different combinations or from as many providers.
However, Ram has a great selection of golf products that can work for women.
The beginner golf sets from Ram are a good option to consider if you are looking to try and save money and create a more affordable start to the game.
Women's golf clubs should be lightweight, forgiving, and the proper size for a woman golfer.
Ram offers all of these things and some great golf bag choices for a woman golfer.
3. Golf Grips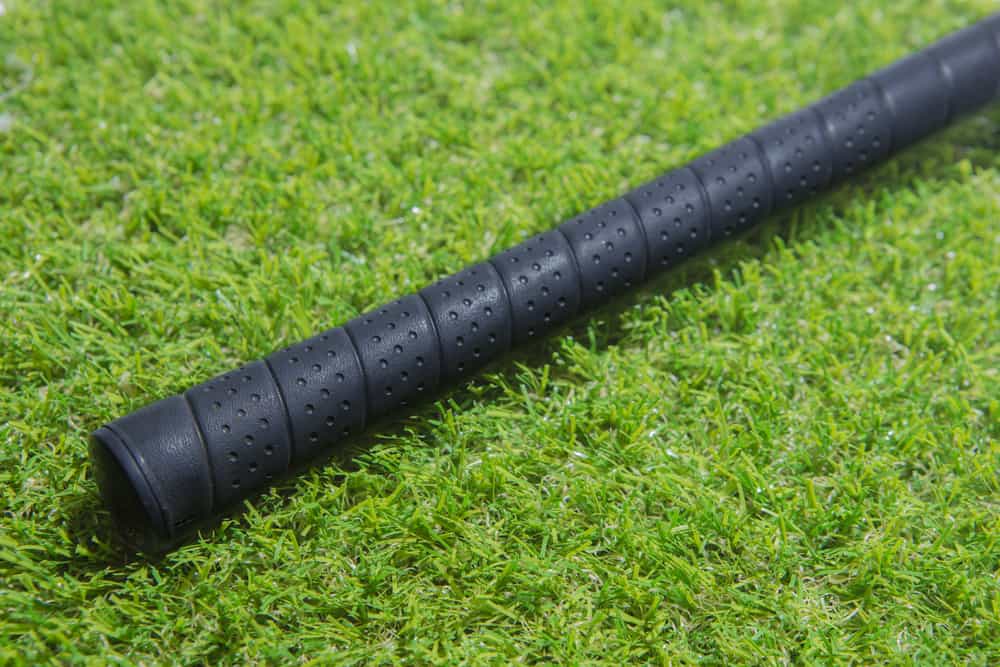 Golf grips are another important accessory for golfers.
If your golf grips are starting to deteriorate, you will need new ones, and Ram has some great options for players to consider.
The golf grips come in a few different styles, and they are more affordable than other options on the market.
If you purchased Ram golf clubs in the past and you like the way the grip feels in your hand, you should have no trouble finding a replacement that could work for you.
4. Golf Bags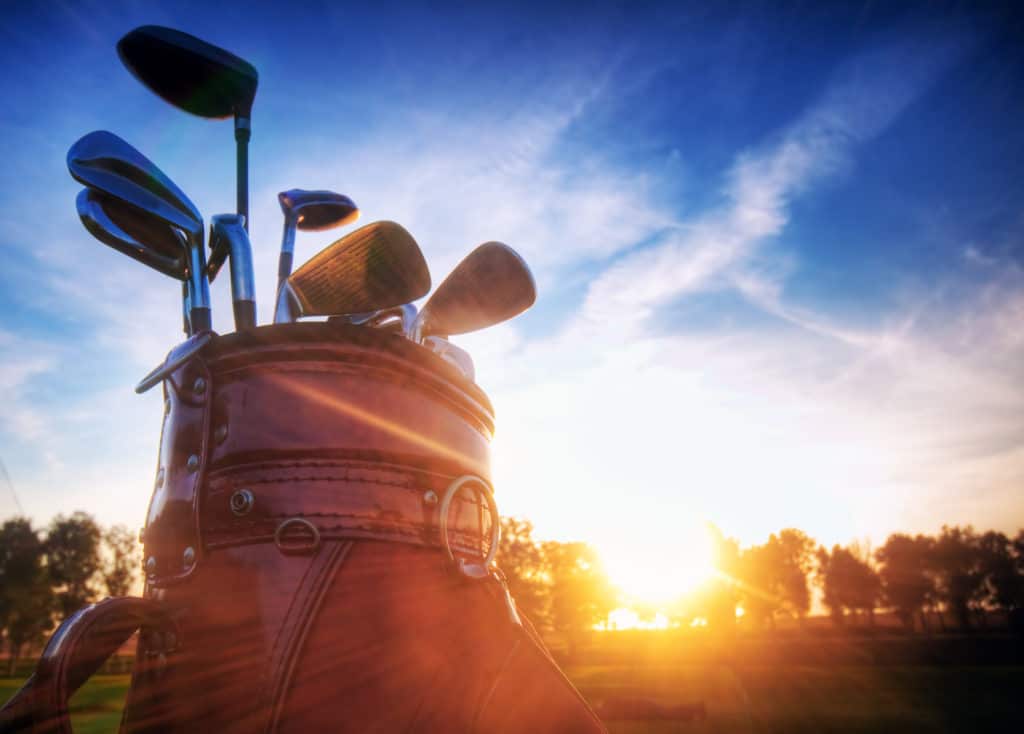 Ram Golf has several different types of golf bags that they offer players.
Some of these are more of a cart-style bag with lots of storage and plenty of room for all of your accessories.
Others are more of a carry-style bag that will allow golfers to walk the golf course and carry their clubs along with them.
The golf bags come in a variety of colors, and they have some good longevity and durability.
Many of the Ram golf products are not ideal for the golfer that plays every day of the year, but the Ram golf bags could hold up just fine.
5. Training Aids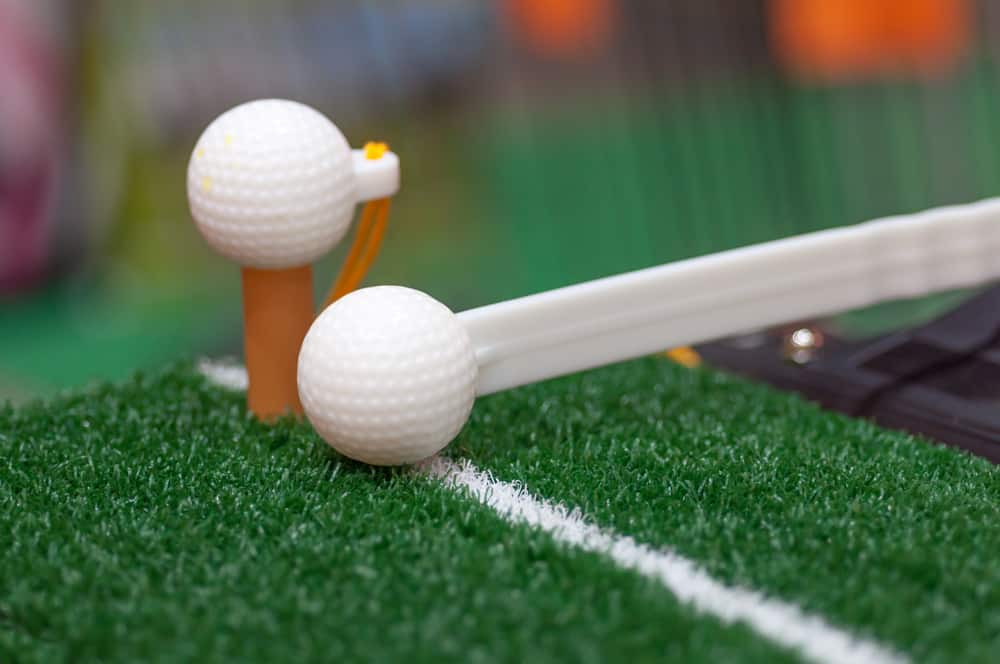 Ram sells a few training aids, some hitting mats, and even a putting practice tool for your home.
Once a company grabs some golfers, and they are brand loyal to the name, it becomes easier to continue to sell various products to this company.
This is what we love about the Ram Golf products their availability and the way they have taken over the golf world.
Golfers who need almost any kind of training aid, club, or device know to look for Ram to see what they may have available.
6. Headcovers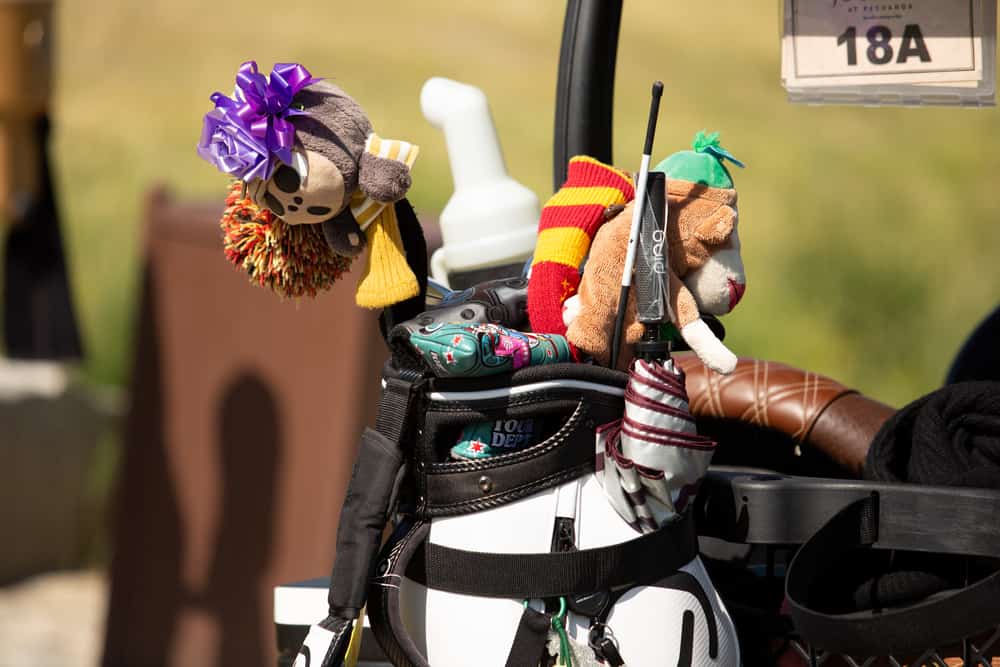 The Ram golf headcovers come in many different styles and colors, and they are an affordable and effective way to protect your golf clubs.
It really doesn't matter if you have Ram golf clubs that need to be covered or if you have golf clubs from another manufacturer that no longer have their headcover.
Whatever it is that you are looking for, you can find it with the Ram golf products, and they should easily fit on almost any type of golf club.
The leather headcovers tend to hold up quite well over time, even though they have a slightly higher initial cost.
7. Pushcarts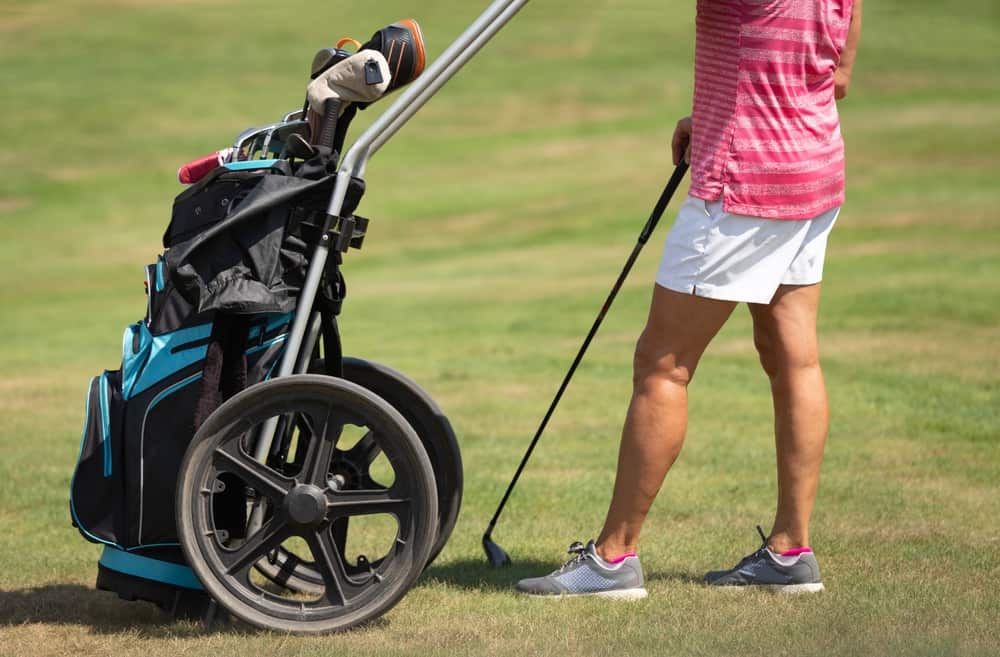 Ram Golf also sells a variety of pushcarts.
When golfers started realizing that a pushcart was a much better solution for their game than walking and carrying a bag, it became hard to find quality golf pushcarts.
Luckily, Ram came through and started putting some great options on the market for golfers to choose from.
The Ram golf pushcarts are lightweight, and they fold up easily to fit in the trunk of your car.
Golf pushcarts from Ram are affordable, and they tend to hold up quite well over time.
Are Ram Golf Clubs Good For Beginners?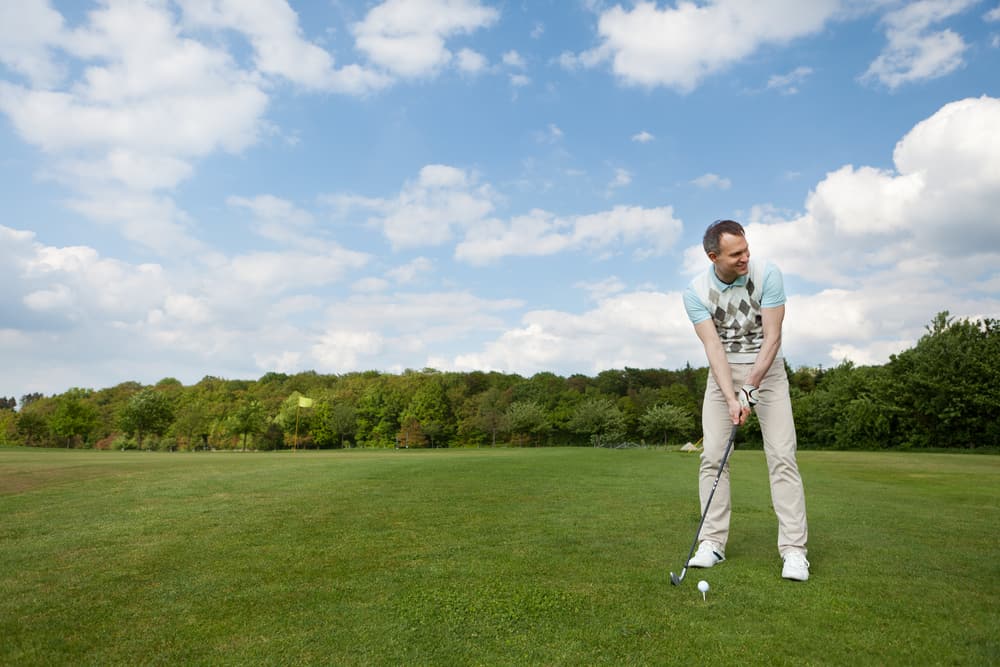 The Ram Golf clubs are probably best suited for the beginner, but not all sets of golf clubs from Ram are for beginner players.
Some of these golf clubs are designed for lower handicap players or mid handicap golfers.
It is important to consider the types of clubs that you are buying as this company manufacturers quite a few products.
For beginners, it is good to look at the complete set of options.
These are almost always designed for an occasional golfer or a player who is new to the game.
When you look for golf clubs for beginner golfers, the sweet spot and the weight of the golf clubs should be taken into consideration.
These golfers need to find something that is relatively lightweight, with a large sweet spot and a low center of gravity.
This combination will promote great distance and an increase in clubhead speed.
Over time, players will also be able to get the ball to fly higher because of the weight in the center of the club head.
Beginner golfers need all the help they can get, and luckily, the Ram golf clubs are able to provide that.
For women beginners, the same will hold true.
The Ram golf clubs will be a great option to consider and come in several different options to work for all budgets.
Alternatives To Ram Golf Clubs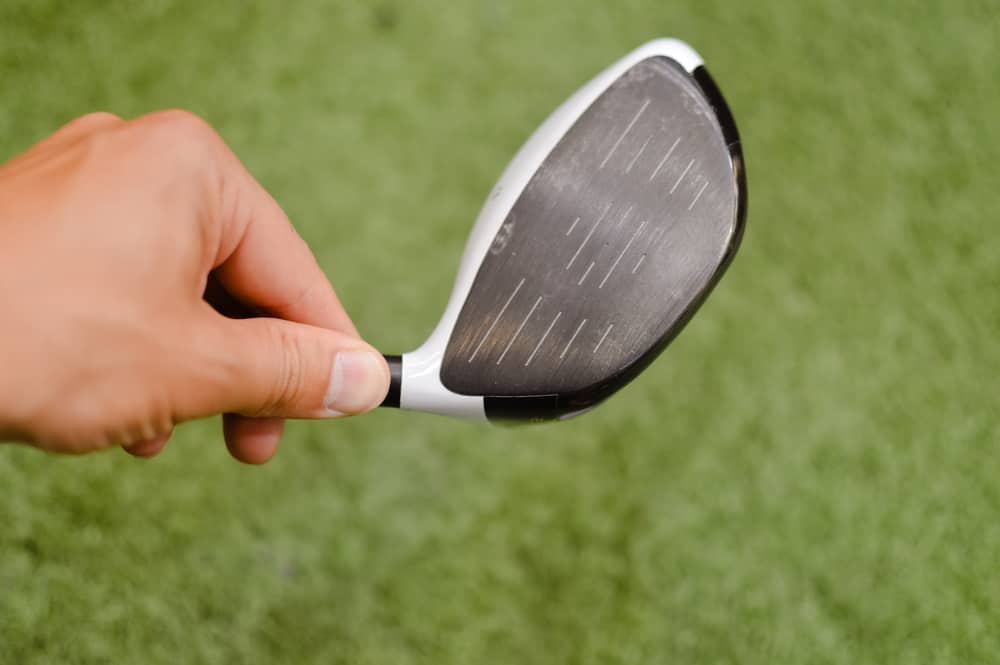 If you find that the Ram Golf Clubs are not the right fit for your game, there are several other brands that you may want to look into.
Ram is known for making good quality golf clubs for a very fair price, but here are a few other companies that are focused on the same concept.
1. Wilson
WILSON Golf Ultra Plus Package Set, Men's Right Handed, Regular Carry
Wilson also makes some complete set options that are very similar to Ram.
With the Wilson golf clubs, you will notice that you can also purchase the sets in a one inch longer or one inch shorter size.
This makes a great option for the player who needs custom golf clubs but is not able to afford them.
Wilson is a very well-known name, and similar to Ram, they have developed a wide range of golf products to choose from.
Everything from balls to hats to clubs to training gear, Wilson will have you covered for a very fair overall price.
2. Callaway Strata
Callaway Women's Strata Tour Complete Golf Set (16-Piece, Right Hand)
For the beginner looking for golf clubs, the Callaway Strata is one of the most fairly priced options on the market.
The Strata does a great job of offering high-quality golf clubs with tons of forgiveness for a very fair price.
Strata is not the same as some of the premium products from Callaway, but it still does a great job of giving players the performance and functionality they need in a set of golf clubs.
The Callaway Strata sets come in a few different versions and will also be available for both men and women.
This is the number one selling complete beginner set on the market.
3. Cobra
Cobra Golf 2021 Radspeed Iron Set Satin Chrome-Black-Turbo Yellow (Men's Right Hand, KBS Tour 90, Reg Flex, 5-GW)
Cobra Golf makes products that are designed to compete with the top manufacturers in the game.
In fact, many Cobra products are used on the PGA Tour.
However, the Cobra brand is also not the cheapest on the market, and therefore, it is important for golfers to consider the pricing here.
The Cobra brand tends to release its products at a more affordable value than some others on the market, but it will be more expensive than Ram.
If you are a golfer who takes the game seriously but wants to be careful as to how much money you spend on equipment, the Cobra brand is a great place to look.
Conclusion
Hopefully, you now have a better idea as to whether or not Ram golf clubs are good.
The Ram brand is known for its affordability, but there are some really great products here for golfers to choose from.
We love the fact that if you are happy with the Ram quality, you will have a variety of clubs and accessories you can select.
Keep in mind that Ram is sold by several different places on the market, and you should always check to see what is available before settling on a set that may or may not be the best fit for your game.