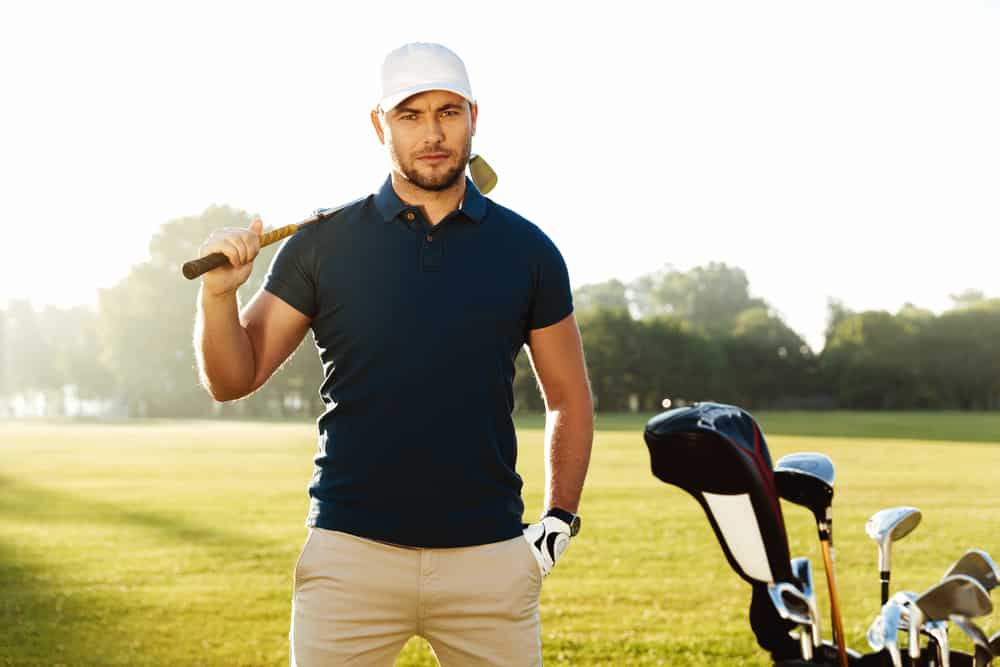 Some people think that golf is incredibly boring.
Unfortunately, this can be the case for some golfers.
Some people just try to get into the sport, but they can't get it to click.
If you are someone who finds the game of golf boring, there could be some real reasons behind this.
Let's take a look at why golf takes too long, what you can do about it, and whether or not it is worth sticking with the game.

Why Is Golf So Boring? (Top 10 Reasons)
1. Takes Too Long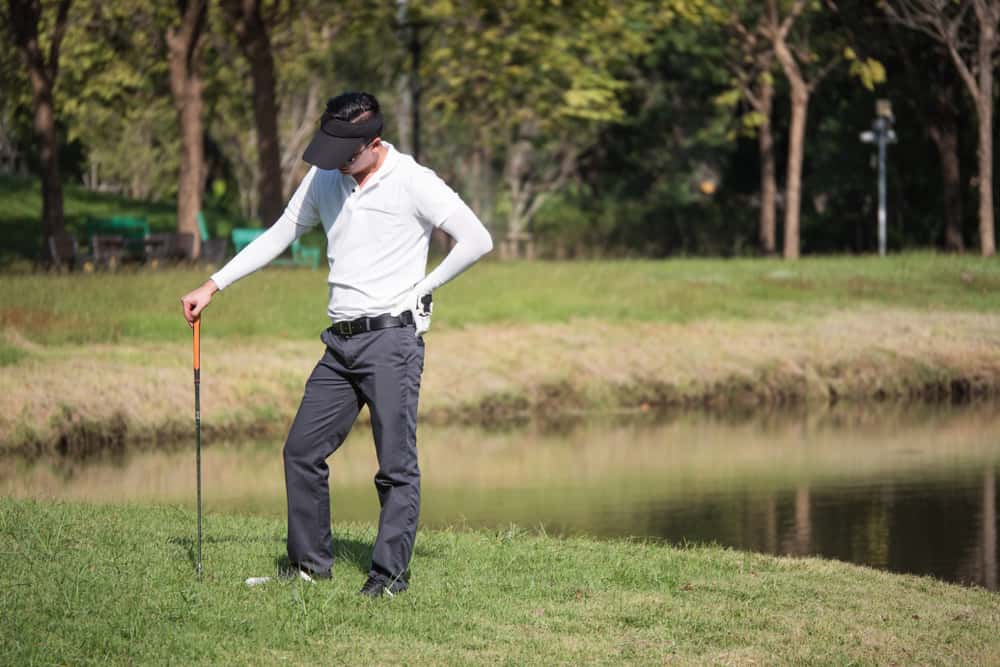 The main reason people find the game of golf boring is that it takes too long.
Most of the time, a round of golf is going to be about five hours long.
To play a five-hour round, you will also need to show up to the course before your round, and chances are there is some travel time to and from the course.
Golfing will take up a good portion of your day.
If you are a busy person and don't have time for this, you may want to consider playing other sports.
The fact that there are sometimes long waits on the golf course will also add to the issues that golfers can experience.
Essentially, you will sometimes be waiting on every shot for the group in front of you to play.
This gets incredibly boring, even if you are a big fan of the game of golf.
For those who struggle with patience, you will have a very hard time moving past this issue.
If you take a long time to play a round of golf, you may look back on it and feel as though it was not the best use of your time.
Playing a great round of golf is difficult if you are not spending the time moving along the golf course.
If the pace of play is fast, golf can be a lot more fun.
Playing golf first thing in the morning or late in the afternoon when there are not many other golfers on the course can help to speed up the pace of play and make it more enjoyable.
2. Competing Only With Yourself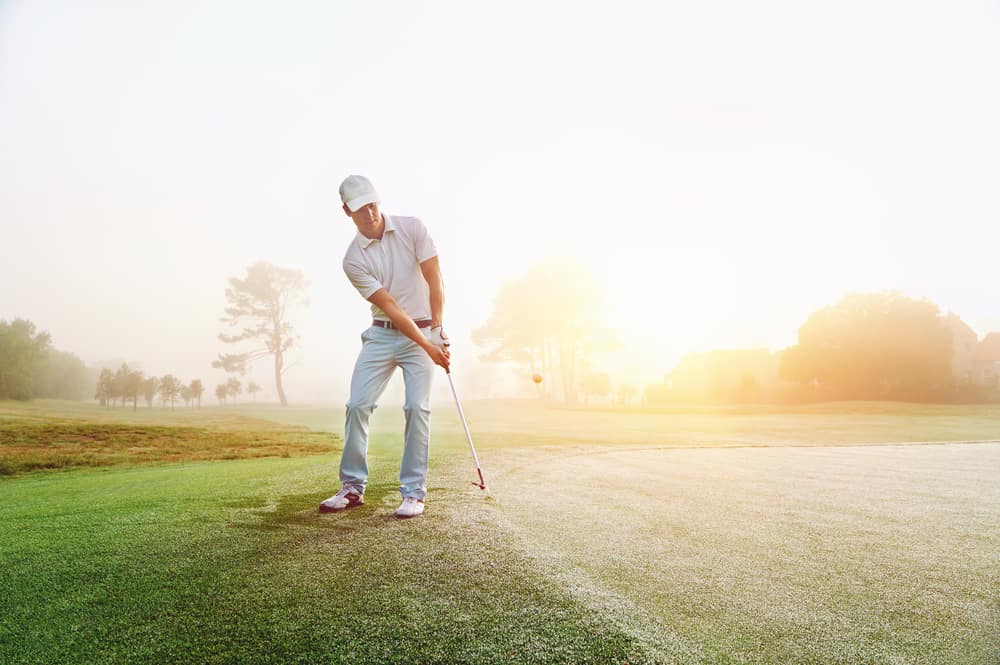 Some people find golf boring because they are not playing head to head against another person.
Golf is supposed to be a game where you compete against yourself.
If you have a great hole and you shoot below par, you are technically beating the golf course.
Although we watch golfers on the PGA Tour play against each other, they are still trying to beat the golf course.
The lower these players can get under par, the better the chance they have at scoring and winning the event.
When you play a round of golf without your friends or companions, you are only playing against the course, and that can be hard for some people.
The good news is that to make the game a bit more interesting, you can implement a game where you play against other golfers.
There are lots of skins games and matches that will allow golfers to add a bit of competition into the mix and make things more fun.
Sometimes these will involve a few dollars being invested, and other times, it will just be for bragging rights.
Overall, if you get bored trying to beat yourself as opposed to playing against a friend.
You should think of this ahead of time and get some kind of a match together.
3. Difficult Rules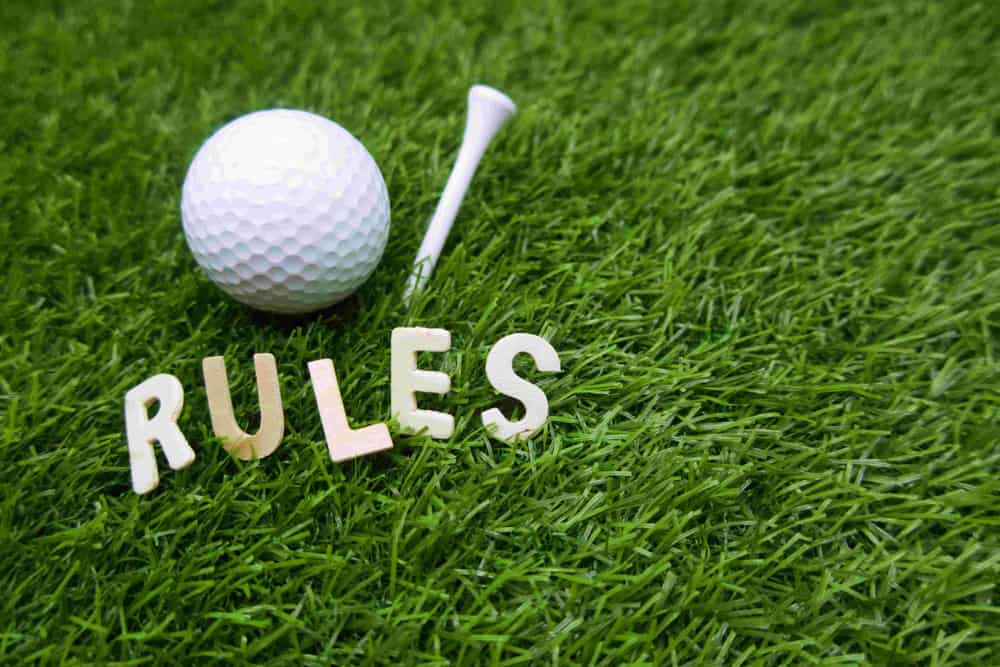 There are difficult rules associated with the game of golf.
It takes time to learn these rules, and it can be a bit difficult to learn them all.
For those who want to become better players, it is important to know the rules and follow them well.
For golfers who are just looking to have fun playing the game and can't be bothered by this type of rule, the game is a bit more difficult.
Overall, the difficult rules that make up the game of golf can encourage golfers to quit.
What happens when you hit a ball out of bounds, into a hazard, or behind a tree?
Knowing the rules of all of these things is incredibly important and, at the same time, incredibly boring.
If you don't like reading these rules and keeping the rule book close to you while you play a round of golf, chances are you will find the game boring and will move on to a new sport.
For those who like the challenge, the difficult rules will be just fine.
4. Strict Etiquette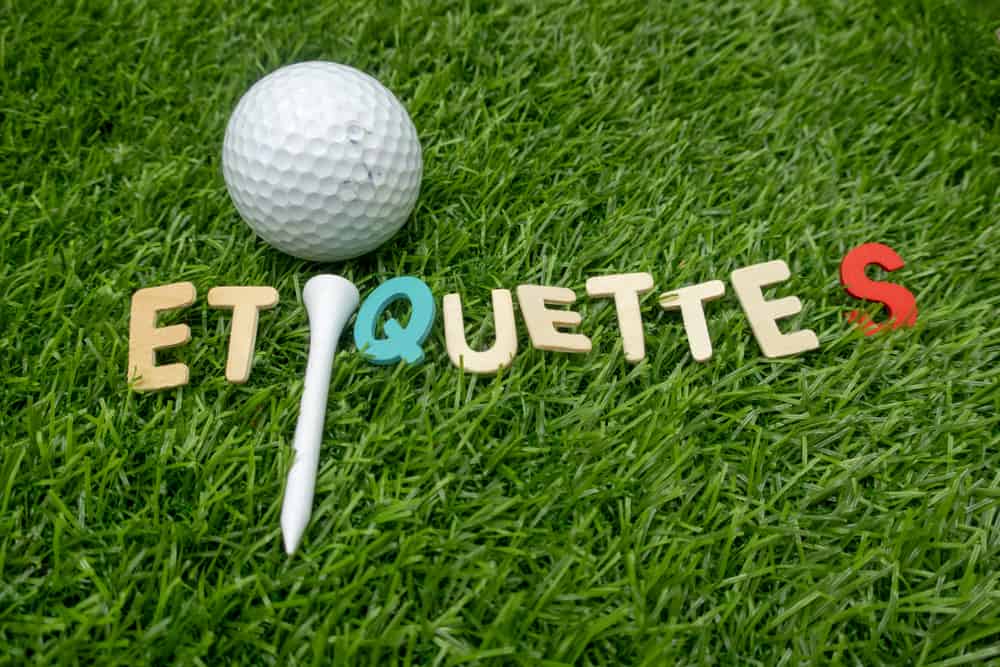 In addition to the rules, the game of golf has this other component known as etiquette.
Etiquette is another incredibly difficult thing to pick up at first.
Players will have to learn etiquette from other players as well as the rule book.
Some golf courses have specific rules of etiquette that are also very important to follow and pay attention to.
These things include not changing your shoes in the parking lot, not bringing a cooler on the golf course, not stepping in another player's line.
It can be a lot to keep up with all of this, and if you are not a fan of having to follow rules, the strict etiquette part of the game will be incredibly boring.
Some players feel that because you can't really let loose on the golf course, the game is not quite as fun.
Golfers can also be quite harsh about etiquette not being followed.
If you are a casual golfer and get paired with a strict golfer, it can lead you to feel uncomfortable the entire time you are on the course.
Ensuring that you follow these etiquette rules can prove to be too much stress for some players and cause them to just quit the game of golf.
5. Too Difficult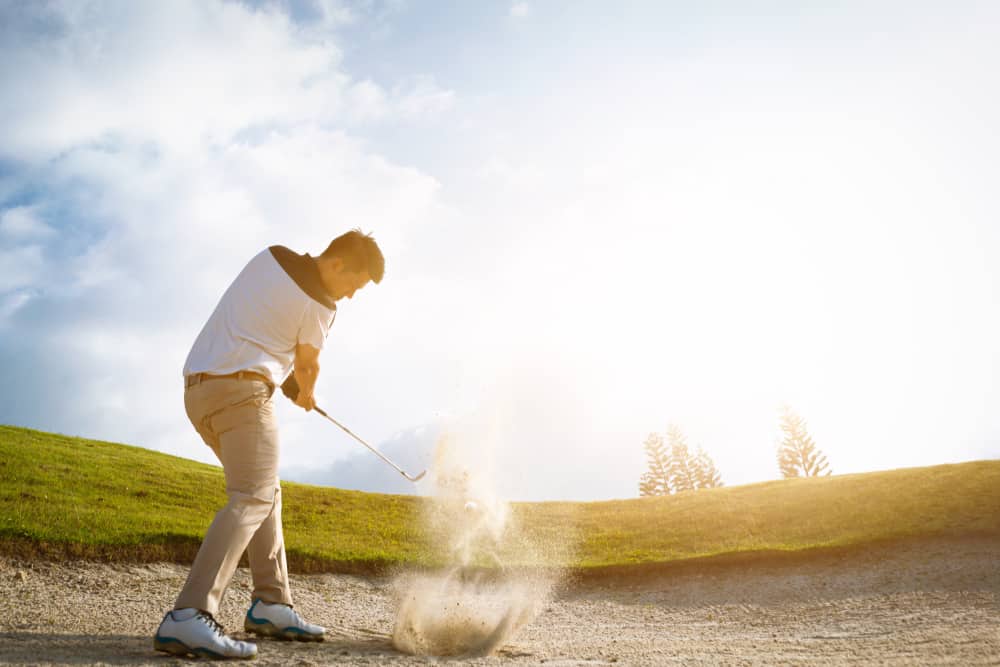 Some golfers find golf to be boring because it is too difficult.
Although some might think a golf course that is too difficult would also be a lot of fun, the fact that it is too difficult can also be discouraging.
If you are playing each week but can't make any progress, it may be time to switch things up and take up a new game.
Golfers who shoot 90 over and over and over again without ever being able to break 90 can find the sport to be really boring.
Luckily, you can fix this by taking lessons, improving equipment, and working on the fundamentals of the game.
However, this will take another time commitment and likely a financial commitment as well.
The game of golf is too difficult at times, and because of that, you will have to decide whether you are either a serious golfer or not a serious golfer.
It can be really boring to see your game continue to go downhill while continually trying to get better with no progress being made.
We have found that playing and practicing golf will eventually lead most players to get addicted to the sport and move on from it being boring, but this may be difficult for others to get through.
6. People Don't Want To Have Fun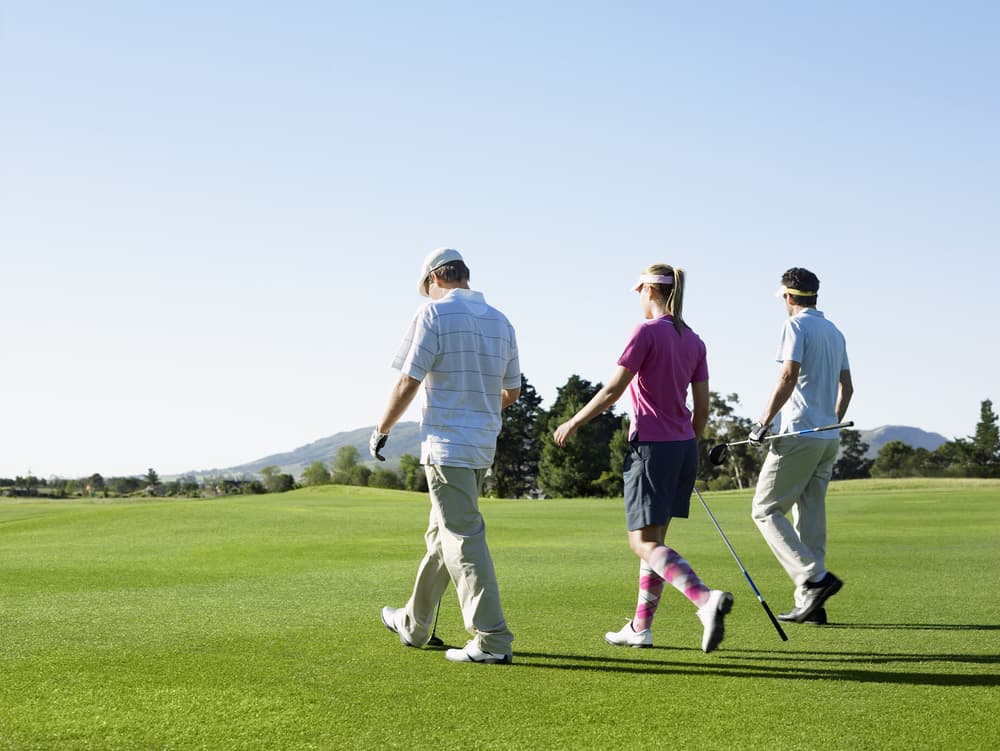 Most groups of golfers will play in a foursome.
If you don't bring your entire foursome to the golf course, you will find that you can get paired with some difficult people.
The problem with this is that you are stuck with them for the entire time that you are on the golf course.
Now there are two ways to look at this because sometimes the golfers you get paired with are quite a bit of fun.
Unfortunately, this is not always the case, and if you get set up with a group that is annoying or difficult, you will miss out on the fun you want to have on the course.
We wouldn't be the first to say that golfers can, at times, be a bit stuffy.
The game has a lot of tradition and money, and wealth, and sometimes this comes along with some proper behavior.
If you are looking to just have fun out on the golf course, you may have to choose a different sport to play.
You can trust us that when you find the right group for your needs, you will end up having a great time, but this could take a bit of work initially.
7. Not Really A Celebrity Game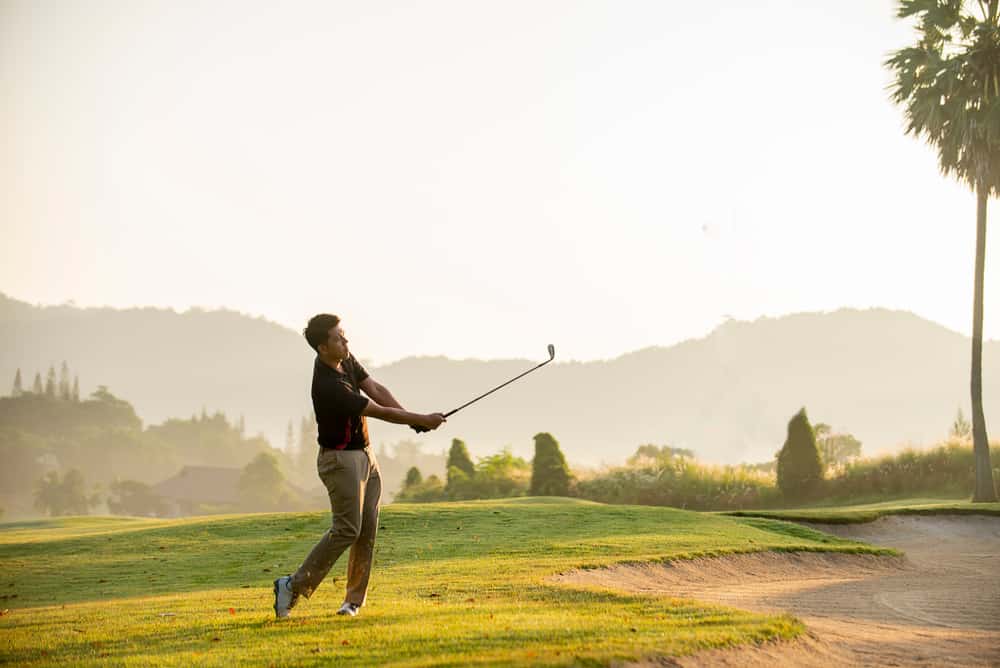 If you are a big fan of sports, chances are you have some professionals who are your favorites.
This is fairly common and something that keeps the world of sports going.
For instance, you may be a LeBron James fan, a Tom Brady fan, or even a Sidney Crosby fan, and these players give you tremendous joy and entertainment by watching them compete.
Chances are you will own a few jerseys and maybe even have purchased an autographed print for your home.
Essentially, these players, their agents, and the leagues make it very easy to latch on to them and make you want to become lifelong fans.
The game of golf is a bit different.
The golfers aren't really showing up to a major championship with a fur coat and dark sunglasses.
The golfers come to the course in their courtesy car with their caddies carrying the bag, and they walk across the parking lot and politely wave.
Although many people find this to be a great start to a competition or event, others crave more celebrity appeal.
If you can't get enough of the celebrity gossip and need somebody to follow, golf is likely going to seem rather boring.
8. Not Much Head-To-Head Competition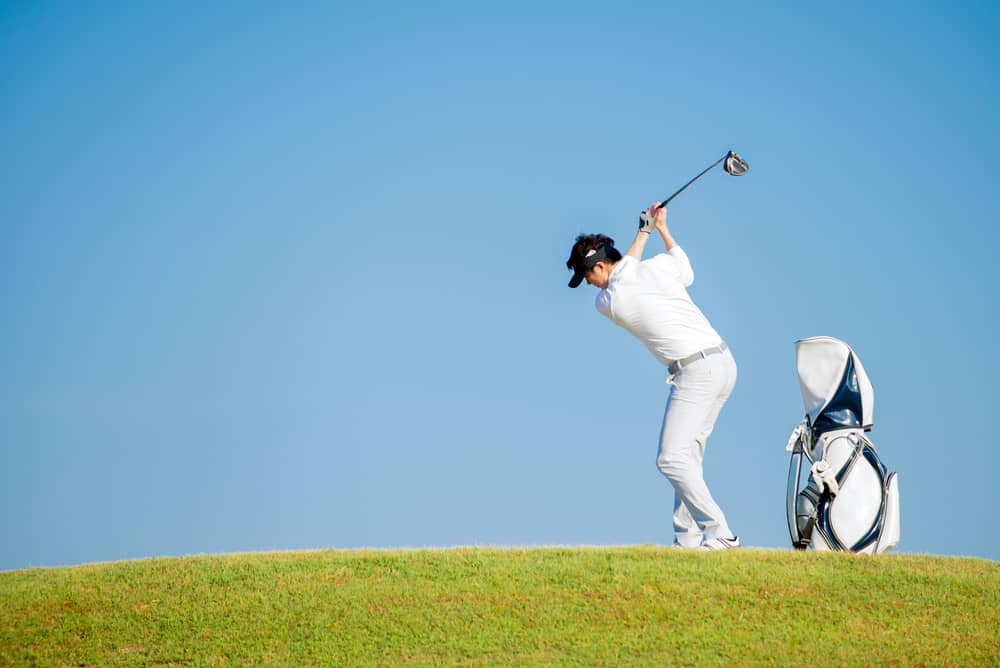 Have you ever noticed that the Ryder Cup is incredibly popular?
The Ryder Cup is a match where the US will play Europe for a chance to earn the trophy and the right to claim to have the better golfers.
This match is so popular because golfers can't get enough of the head-to-head competition.
This is the most team-like that you will see golf be, and it is a game-changer.
In fact, if you find golf to be boring, watching a Ryder Cup championship could completely change the way you look at the game.
If you like head-to-head competition and need to see the players fueling each other and pumping each other up, the Ryder Cup is the place to be.
In fact, we really wish that this tournament were held more than once every two years.
There is something really special about a Ryder Cup and the team captains and the pairings that will bring a different level of excitement to the game.
If you think that you have seen all that golf has to offer, do yourself a favor and watch some footage from an old Ryder Cup.
You will see that this game can be so many things.
9. Too Proper At Times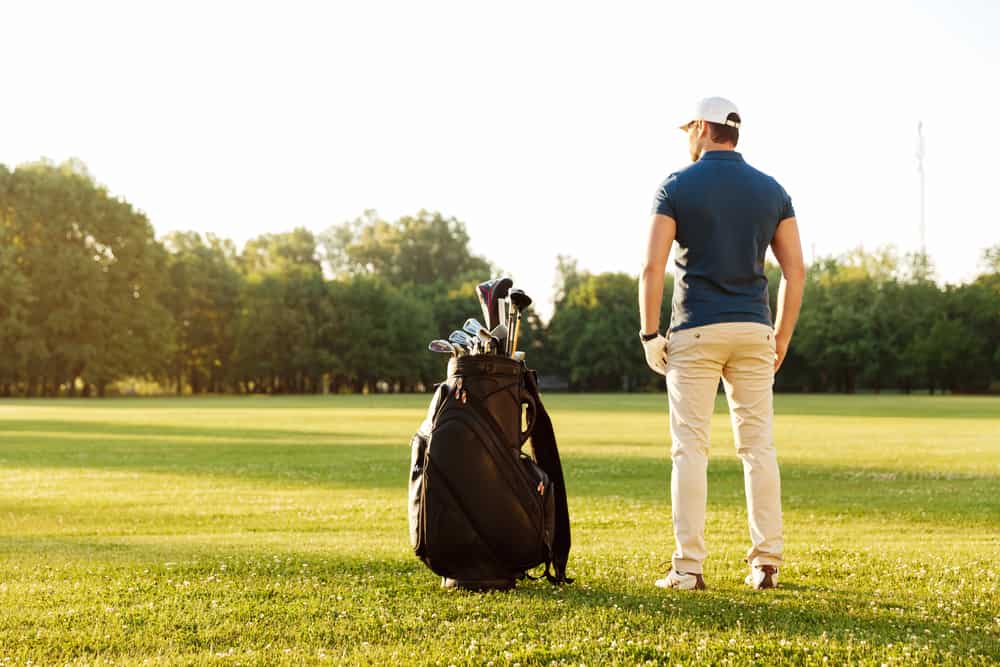 Sometimes the game of golf is a bit too proper.
Sports sometimes allow us to get our energy out and feel as though we get our adrenaline up, but golf is not always like that.
Similarly, when we talked about the type of people who play golf, sometimes there are issues with golf that begin to seem a bit too proper.
If you are a person who has a very serious job all week long, you may find that at the end of the week you want a laid-back and fun sport.
This is not always how golf is, and it can make you feel a bit less relaxed and too proper.
There are not too many ways around this until you find the right golf course environment and the right people to play with.
10. Repetitive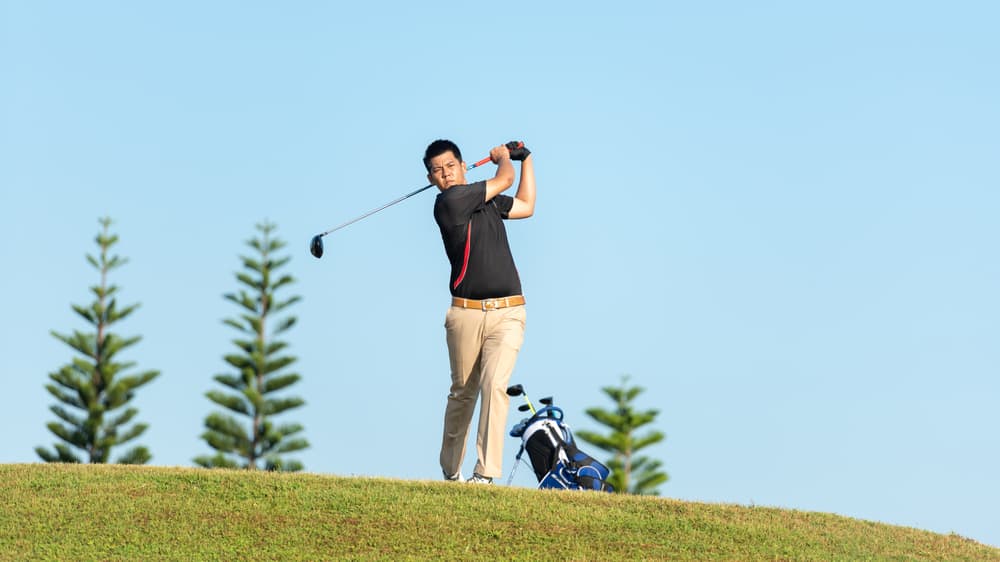 Last but certainly not least, the game of golf can be a bit repetitive.
Each hole, you will get up to the tee box, take out a tee and a ball, measure your yardage and strike the ball.
The game will play differently each time, and courses can vary.
In addition, the weather can also change considerably, and this becomes a factor.
However, for the most part, the game is still repetitive each week.
Golfers will struggle to keep things quite as interesting as a soccer match, or basketball or football game would be.
The way that golf keeps repeating the same process can be enjoyable to some players.
How To Make Golf More Fun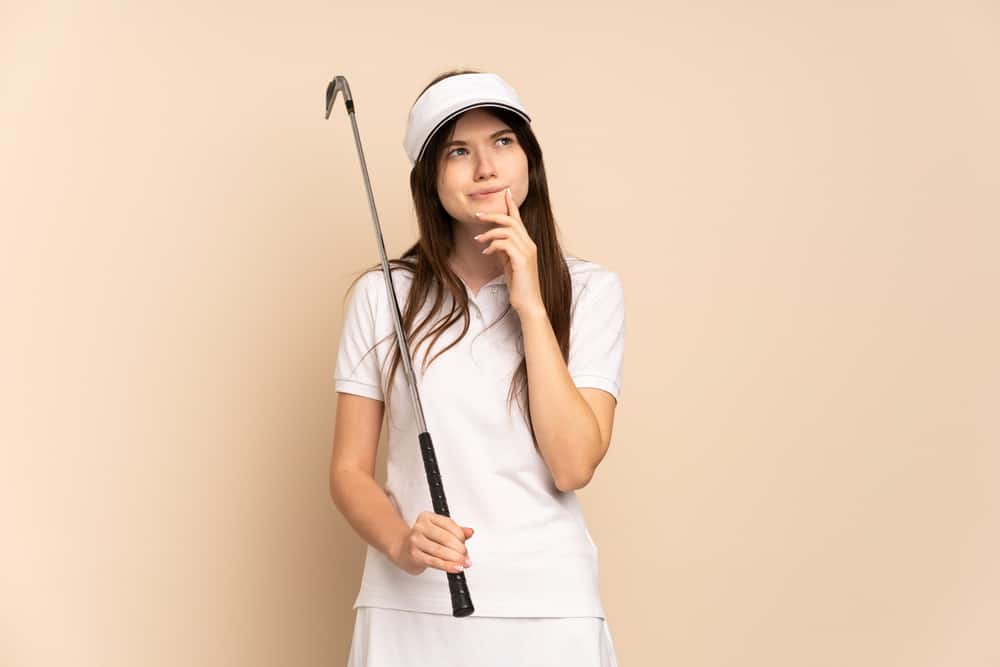 If golf is getting a bit too boring for you, here are a few ways in which you can make golf more fun.
Chances are trying one of these ways will help ensure that your next round of golf leaves you wanting to come back for more.
Try playing a new golf course that you have not seen before. This will change up the scenery and potentially make the game more interesting.
Sign up for a golf tournament where you can learn to play against other golfers and not just compete against the course. Tournament golf and non-tournament golf are two completely different things.
Try a new piece of equipment. Some golfers find that purchasing a new driver or a new wedge helps them get more motivated about their game.
Play with a new group of golfers that is a better fit for your needs as a player, a fun group that enjoys being on the golf course and doesn't take things too seriously.
Incorporate music on the golf course using a golf cart speaker. Many players are finding that the more leisurely rounds are more enjoyable.
Play golf at a time of day when the pace of play is considerably faster. This will keep you moving along and not waiting on every shot you want to take.
Conclusion
At this point, we hope you feel as though you can understand why golf is considered to be boring.
In the end, you will have to make a decision for yourself about whether or not this is a sport that you will want to play.
If you think that you can get past the initial stages of the sport being a bit difficult and proper, you may find that you like the game of golf.
Some people truly can't get enough of it and will continue to play for many years to come.
The key is to give golf a fair chance and then decide if it is the right fit for you.