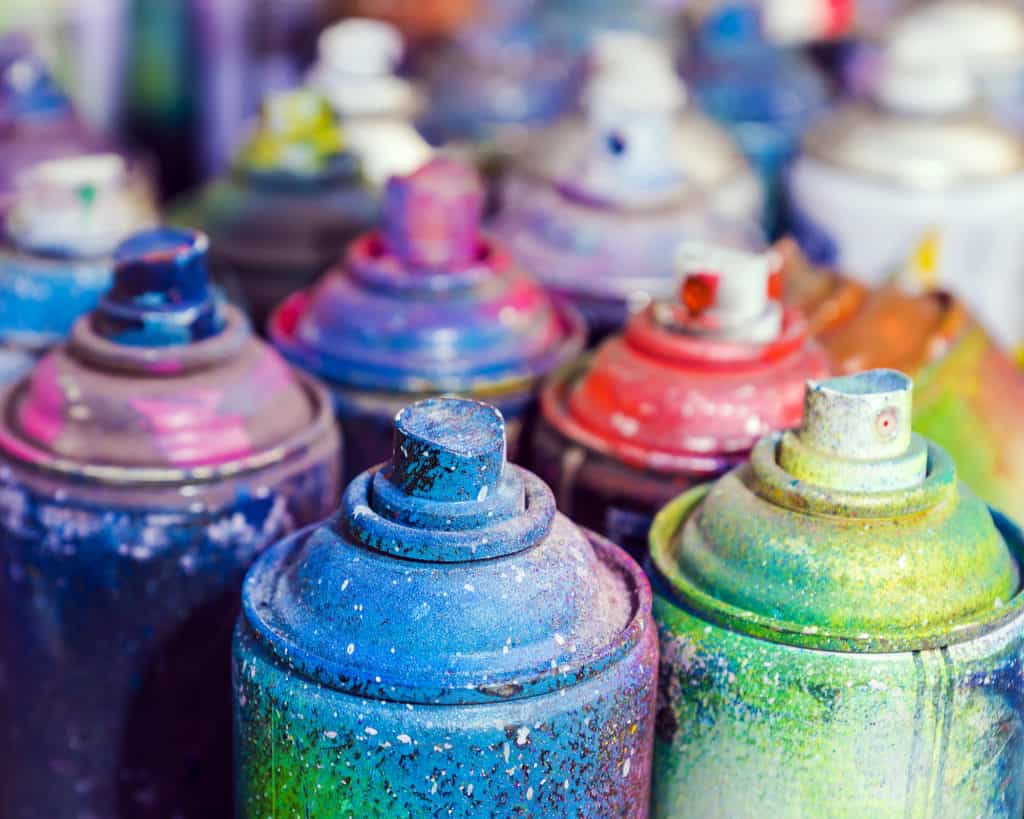 Have you ever thought about using spray paint to mark your golf ball?
Maybe you thought you could use spray paint to change the color of your golf ball or put an alignment line in place.
In this guide, we will help you with all there is to know about spray paint and golf balls.
You may be surprised by what you find out!

Will Spray Paint Stick to Golf Balls?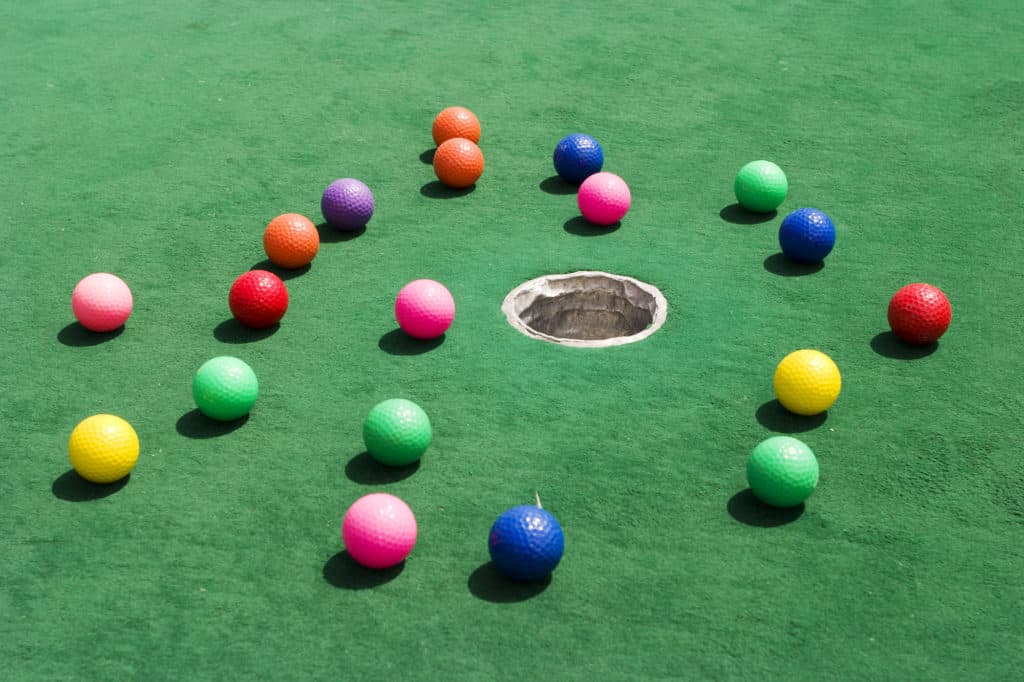 The short answer to this question is yes, spray paint will stick to golf balls.
However, there are a few other things you should know before starting this process.
Spray paint is not going to stick to a dirty golf ball.
It is also not going to stick to a golf ball with a high gloss finish already in place.
Luckily, there are some steps you can take to spray paint a golf ball and have it come out looking great and hold up for quite some time.
How to Spray Paint a Golf Ball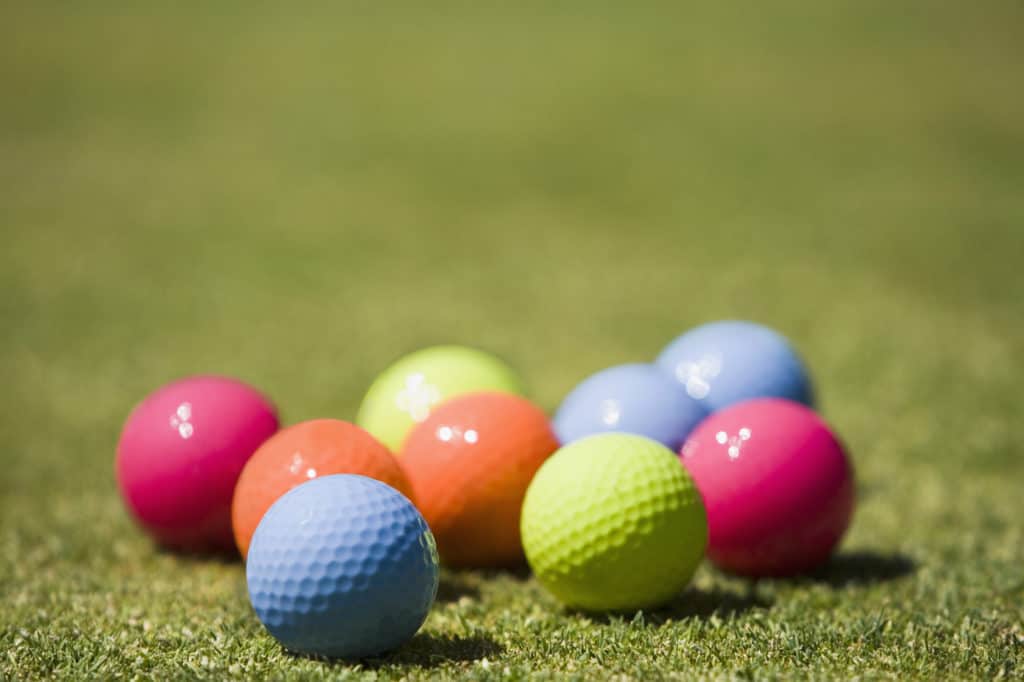 One of the first things you will need to do when you spray paint a golf ball is to prepare your painting area.
If you don't already know this, the golf ball rolls a lot!
When you set up your area, you are going to need some way to contain the golf ball while you are painting it.
One very effective method we've seen is to use an egg carton to hold the golf ball.
Make sure you also set up some newspaper around the area since you are working with spray paint.
Once you have your area prepared, you can move through the steps for painting a golf ball.
Step 1: Clean the Golf Ball
If your golf ball has any leftover sand or dirt on it, it will need to be cleaned off before you start the process.
Simply soaking the golf ball in soapy water and then scrubbing it a bit with a rag should be enough.
Make sure the golf ball has dried completely before moving to the next step.
Step 2: Sandpaper to Rough Up Surface
When the golf ball is all clean and dry, you will need to take some sandpaper to rough up the surface.
Paint needs something to stick to, and the glossy nature of the outside of a golf ball makes it hard for the paint to stick.
If you skip this step, you may have trouble with paint running or not holding up for an extended period.
You will not need to spend much time sanding the golf ball, simply work to scratch up as much as you can.
Try and get in the dimples as well so that paint will stick in the crevices.
Step 3: Primer
Once you have sanded the golf ball, you can apply a primer spray to the ball.
This will, again, help the paint stick to the golf ball.
Usually, the primer spray for something like this would be clear.
Step 4: Paint
Next, you are going to want to spray paint the golf ball.
Make sure you use high-quality spray paint intended to stick to a wide variety of surfaces.
If you choose something cheaper, you may deal with paint running.
When painting a golf ball, you will probably have to let it dry and turn it a few times.
Try to make sure the side you sprayed is very dry before you turn the golf ball.
If you don't wait for it to dry, it could stick, and then the paint may peel.
Step 5: Clear Coat Spray
Once you've finished painting your golf ball, then you will have to spray it with a clear coat.
The clear coat is going to protect the paint job you just did and help it hold up for quite some time.
Are There Other Ways to Decorate A Golf Ball?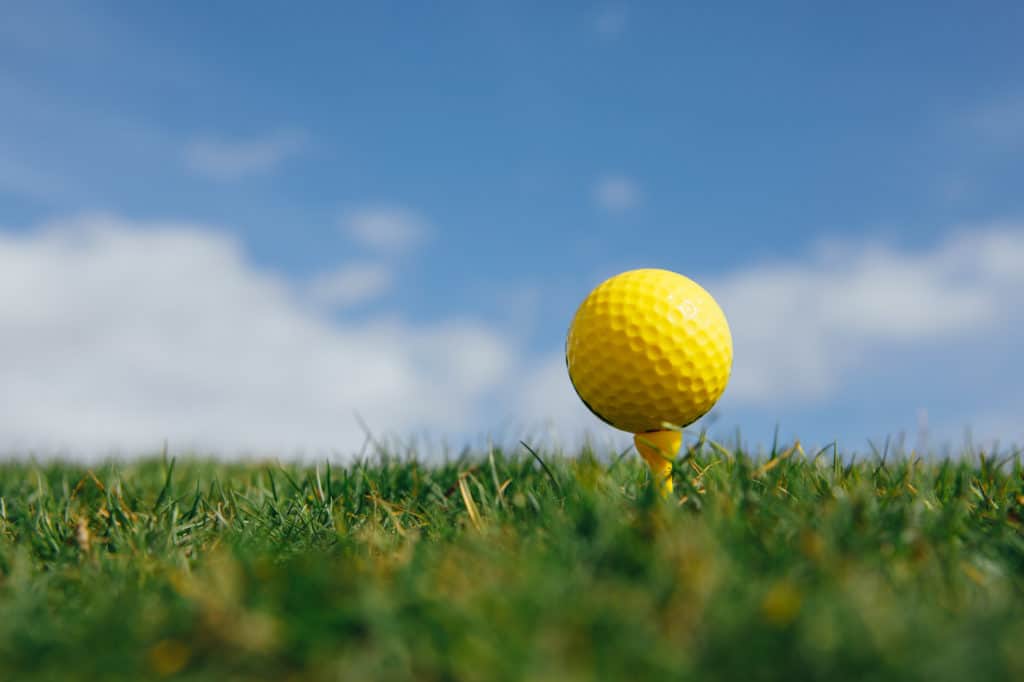 Yes, a much easier way to decorate or add color to a golf ball is with a permanent marker.
You can get permanent markers in many different colors and sizes as well.
Some of the fine point designs work very well in the dimples of the golf ball.
One of the nice things about the permanent markers is that they stick to the golf ball quite easily without having to rough it up.
If you are an artist and you want your golf ball to stand out from the crowd, using permanent markers is a great way to do it.
Another great thing about permanent markers is that they are not going to change the performance and capabilities of your golf ball.
Since the ball itself does not need to be sanded or manipulated at all, the permanent markers are a great way to add a little style and design to your golf game.
Conclusion
If you plan on spray painting a golf ball to use in your next round of golf, you may want to consider the effect it will have on the ball.
Of course, if this is for a fun event between family and friends, it will not matter.
However, if you are doing this to the golf balls quite often, it's essential to know that using sandpaper and then applying paint will change how the golf ball performs.
For some players, this may not matter, but for others who need all the advantages they can get, it is something that should be considered.