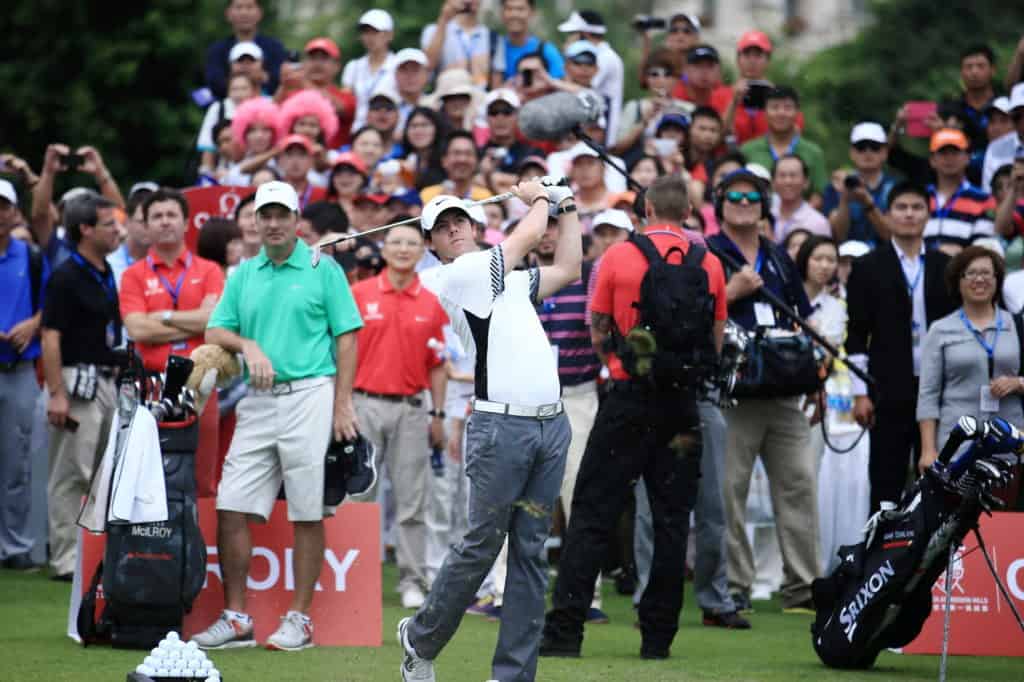 Golf is one of those sports you either love or hate.
Of course, we are on the love side of the game, but when asked why, some people may have a hard time expressing a proper answer.
There are hundreds of reasons people like golf, but we have come up with the top five.
Here are the top five reasons people like golf.

5 Reasons People Like Golf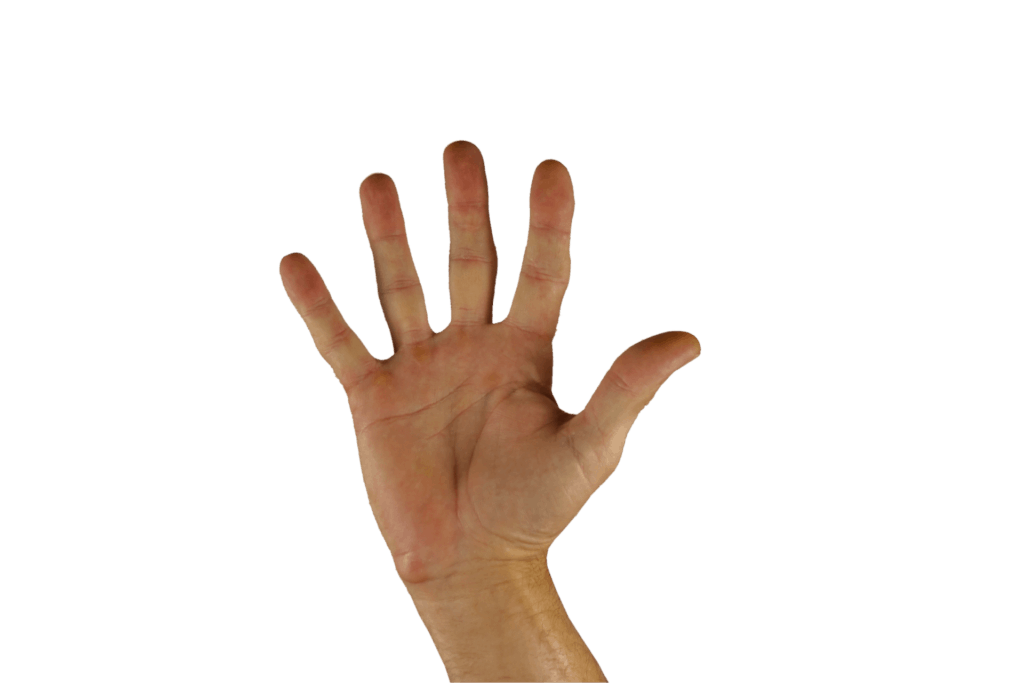 1. Improve Character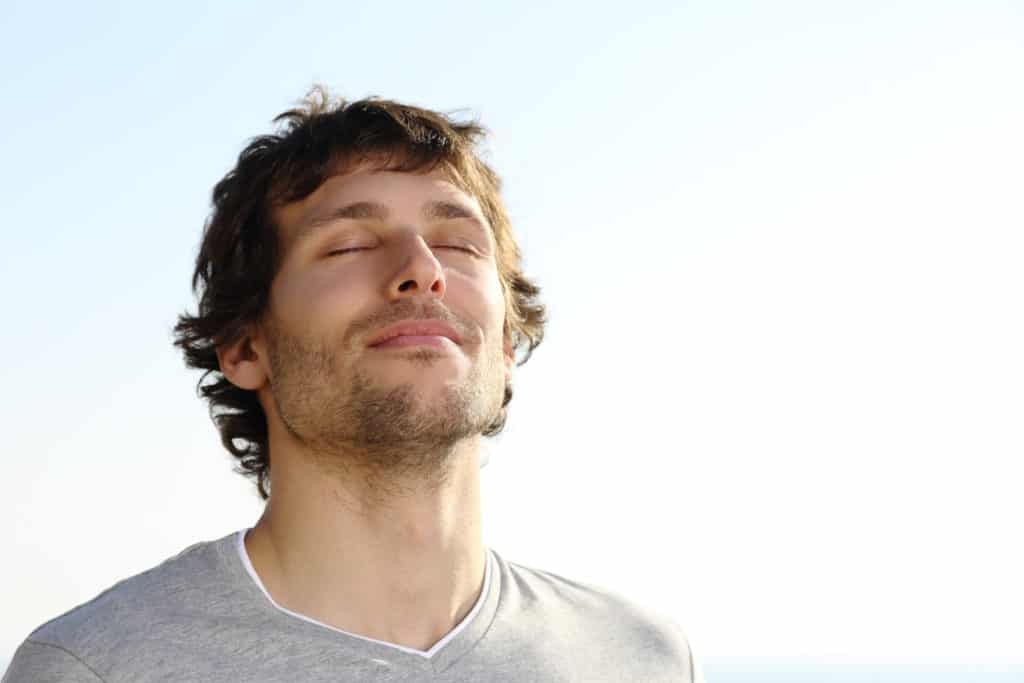 Golf is the ultimate test of character.
In every aspect of the game, your character will be tested.
Let's look at some examples of how your character can determine how much success you have in the game.
2. Learn Honesty
There is no referee in golf.
Even on the PGA Tour, there is nobody who is going to call players in for a penalty (although modern-day camera equipment has tested this a few times).
If you make a mistake in golf, you must own up to it.
This is hard and not seen in other sports.
In baseball, the umpire will tell you if it is a strike or a ball.
It is not up to the player to decide what is fair and if it should have been a strike or a ball.
When you hit a golf ball into a water hazard, you have to find the point where it last crossed, and you must be honest and forthcoming about where this point is.
Lying, cheating, exaggerating are all greatly discouraged in the game, and as a whole, they don't work.
Golfers have to learn that honesty is more important than a low score.
This is a tough lesson initially but a very good one and a great one to teach children.
3. Anger Management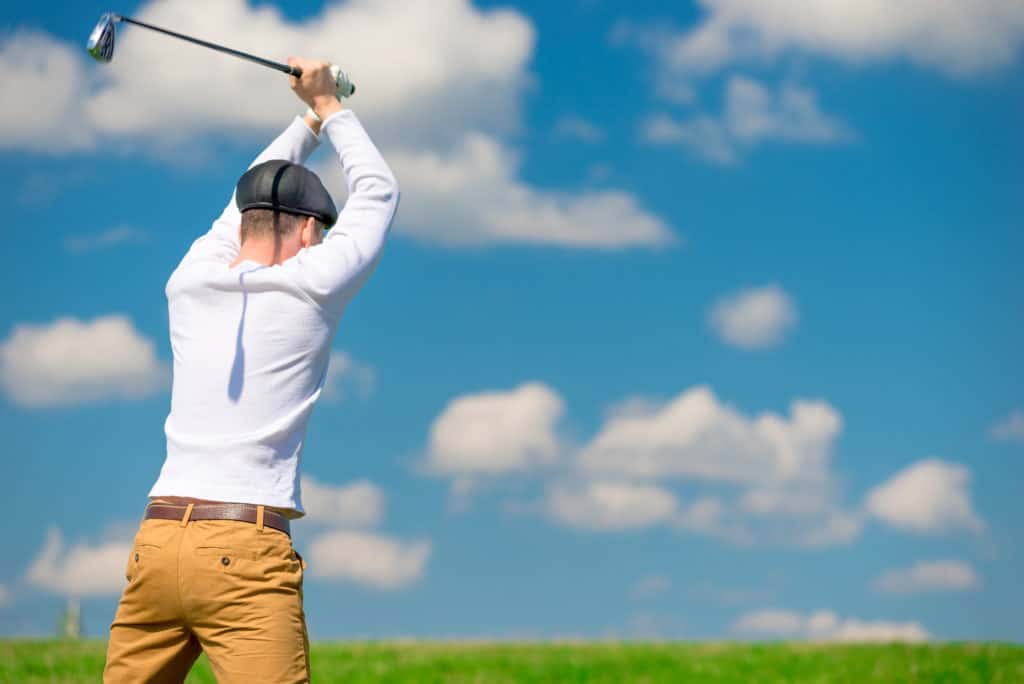 When you are having a bad day on the golf course, it can get very frustrating.
You will start struggling with why all your hard work has not paid off and where your golf game, as a whole, is headed.
A bad day on the course is going to happen to all golfers at some point.
If you let yourself get frustrated enough to start breaking clubs or slamming down pins, you are not showing good character.
Let's face it: you are out on a golf course enjoying a day in a beautiful location.
Being a poor sport about this sort of thing is not worth it, and it is most certainly not going to help you in any way.
Golf will teach you how to monitor your anger and your frustration, and trust us, you will get angry.
Knowing how to manage that is a huge skill in life.
4. Respect for Other People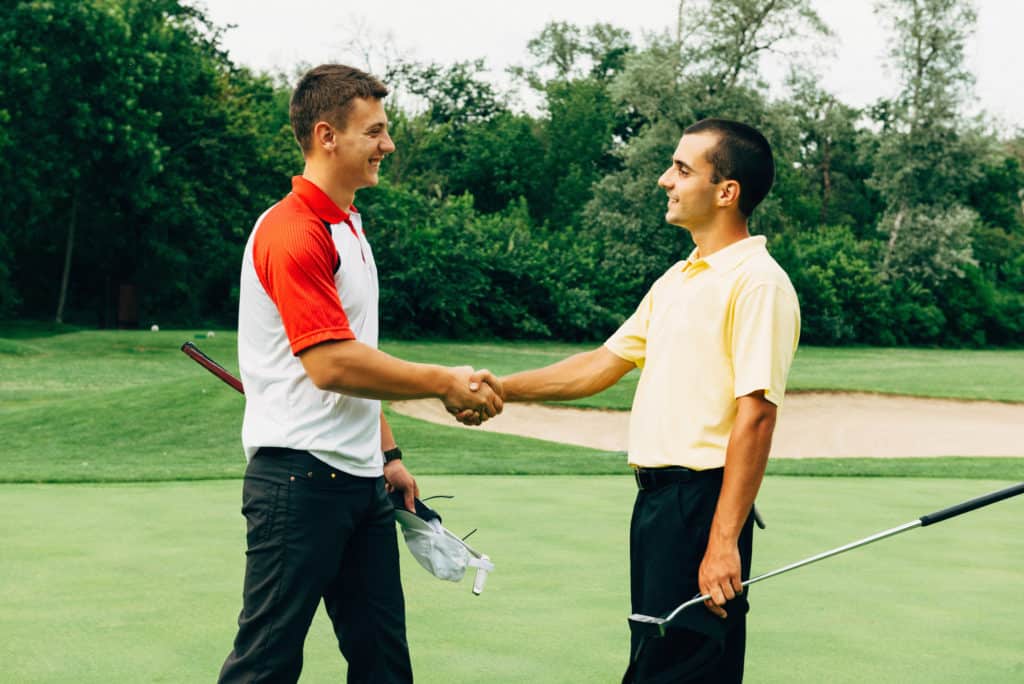 When you show up to the first tee, you sometimes have no idea who you will be paired with.
This can be both a good and a bad thing.
If you end up with a playing partner who is very annoying to play with, you still need to be cordial.
You still need to show respect when they are hitting their shots, and you still need to show your character.
Your patience will get tested very much on the golf course, but you will learn to rise above.
If you are getting paired with a beginner who is just terrible at the game, you will remember your first rounds on the course.
These memories and these thoughts will help you become a calmer person overall.
5. Get Exercise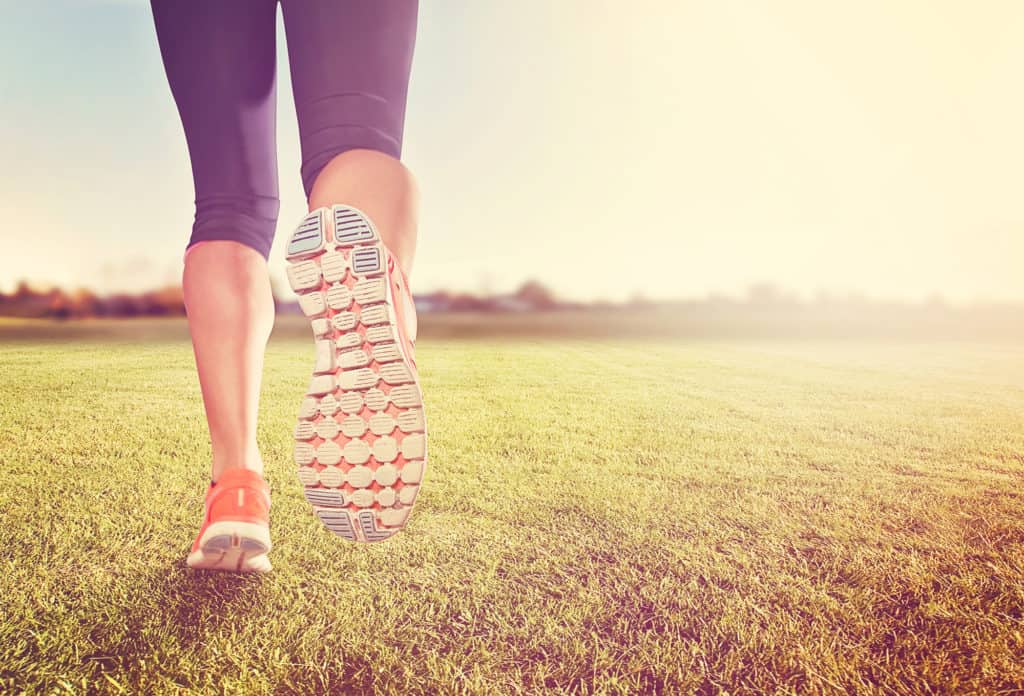 Another reason people like golf is that it is an excellent exercise.
Of course, if you train for a marathon, you will probably burn a lot more calories than you will playing golf, but golf is still a great game for those who want to get in better shape.
When you walk a golf course, you are going to be covering about five miles.
To go for a five-mile walk would have most people discouraged.
Golf lets you get this exercise in without ever feeling like you are exercising.
Swinging the golf club also helps you burn calories and allows you to stay fit as well.
If you want to get exercise and stay in shape, there is no question that golf is a great sport to take up.
Many golfers will question whether cart golf is exercise.
When you ride in the golf cart from hole to hole, you won't get in as many steps, and you won't burn as many calories.
However, you will still burn enough calories that you can afford the calories in the after-golf snack.
Part of the reason golf is so good for you is that walking and being outside are two ways to improve both mental and physical health.
When you play a typical round of golf on a public golf course, you are going to be on the course walking for around five hours.
This is a long time, but the time usually passes quickly because golf is fun.
The next time somebody tells you that golf is not exercise, you can come back at them with the facts about the thousands of calories you can burn during a round of golf.
Socialization (Personal & Business)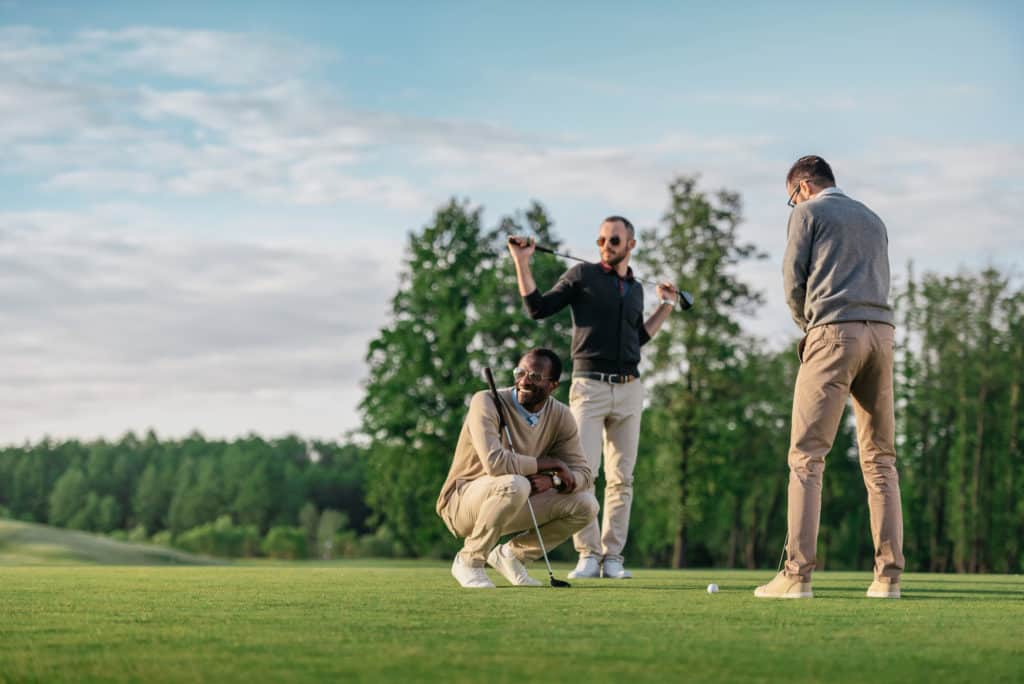 Golf is an individual sport, yet it is very social.
There is plenty of time during a round of golf when people will be able to talk to each other.
Between golf shots, players will talk about life, business, and more.
You can play golf with your friends, or you can choose to meet new people and get paired up with new friends.
Whichever way you choose, you will have lots of time to socialize during a typical golf round.
Golf is also known as being a good sport for people to talk about and conduct business.
Sometimes when people get on a golf course, they are less stressed and more open to talking about business and creating deals.
Some people say that being a good golfer is one of the greatest tools their business has.
Another way you can use golf to help with business is by playing in outings with people who have similar careers or could be a good connection for you.
If you are in sales and you are having a hard time getting someone to set an appointment with you, ask them to play golf instead.
You will likely be surprised by the reaction you get when you switch to talking about golf instead of whatever it is you are selling.
Golf is also a good social sport for families.
If you have teenage children and you are looking for a way to engage with them a bit more, an afternoon on a golf course could do the trick.
Golf is an activity you can play your entire life.
It doesn't matter if you are 10 or 100, it can still be fun.
Challenge Yourself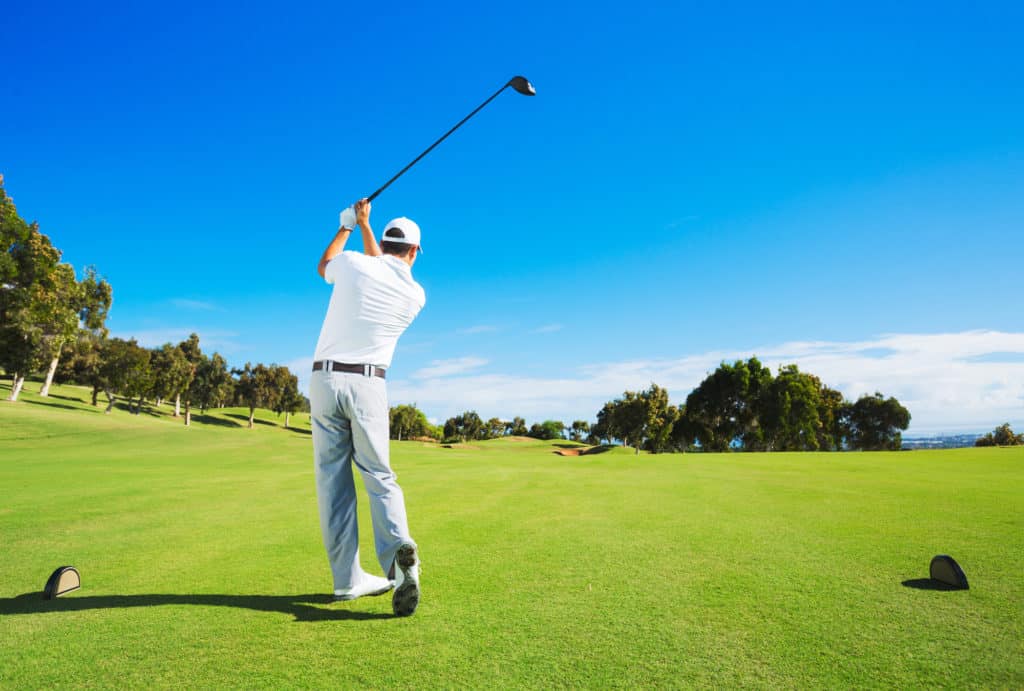 Life is challenging for some people, but others are constantly looking for new ways to challenge themselves and see what they are capable of.
Golf is a great way to challenge yourself.
Regardless of how long you have been playing the game, you can always get better.
Nobody masters the game of golf.
Even when Tiger Woods was in his absolute prime, he was not a perfect golfer.
He had not mastered the game.
When you take up the game of golf, you can get as good as you would like to get, and you will continually be challenged.
You will have to deal with different courses, equipment, weather, and more.
There are so many variables in the game of golf that it truly is one of the most challenging sports there is.
Another great thing about challenging yourself with golf is that you don't need an entire team of people or a league to do it.
You can go out on the golf course alone and still be up for a challenge.
Playing against the golf course is what the game is all about.
If you shot 95 last week, you can try and shoot 93 this week.
Thinking about how to improve your game and how to get your scores lower is going to be a challenge in and of itself.
Some golfers feel as though the challenge of learning and excelling at the game is the best part about golf.
Longevity of the Game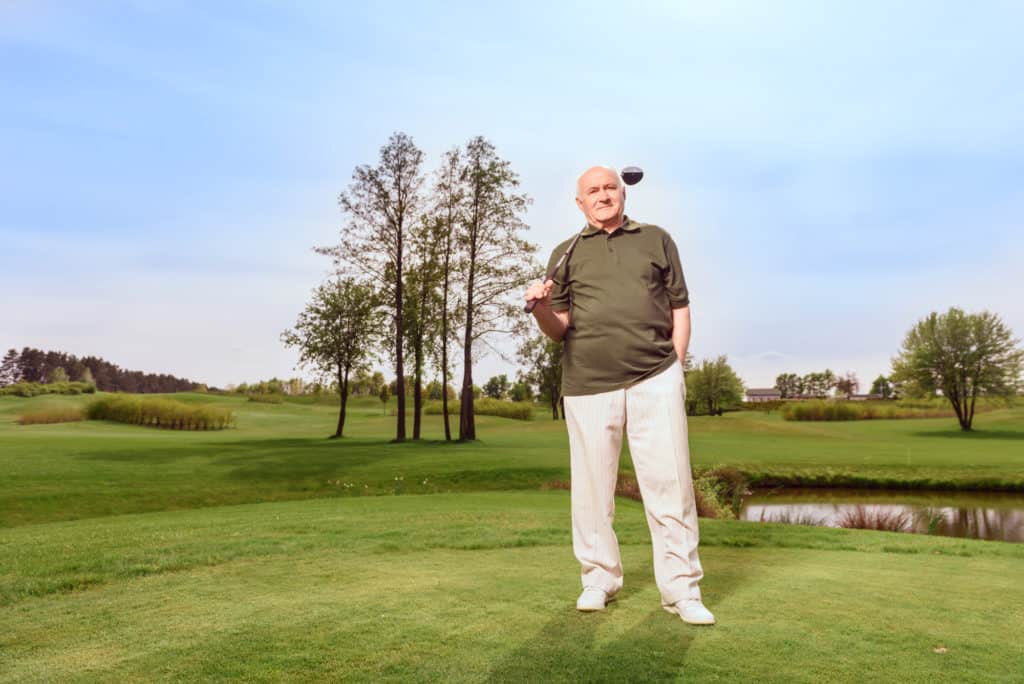 Last but certainly not least is the length of time you can be a golfer.
If you are a younger person and you get really into basketball, chances are you will play that sport for ten, twenty, maybe thirty years if you are lucky.
You can start with golf when you are a toddler, and you can play until you are very old.
This is what makes the game so magical.
With the USGA handicap system, people of all ages and skill levels can play against each other in a legitimate match.
There are not very many sports where an 85-year-old person can play against a 20-year-old person and have a shot at winning.
Golf is a very fair game, and although it helps when you can hit the ball a long way, it is not a requirement for scoring low.
When you start playing the game of golf, there is usually a significant investment.
Between clubs and lessons and playing and practicing, you are going to probably spend a decent amount of money.
The good news is that you will be making a long-term investment.
You will remember those tips you learned from your first lessons when you are playing the game as an 80-year-old senior golfer.
This is appealing if you are looking for a lifelong hobby you can invest yourself in.
Golf is also a great sport for families for this exact reason.
It's sometimes hard for a family to get together to play a baseball game or a football game, but golf is certainly a possibility.
What Do People Not Like About Golf?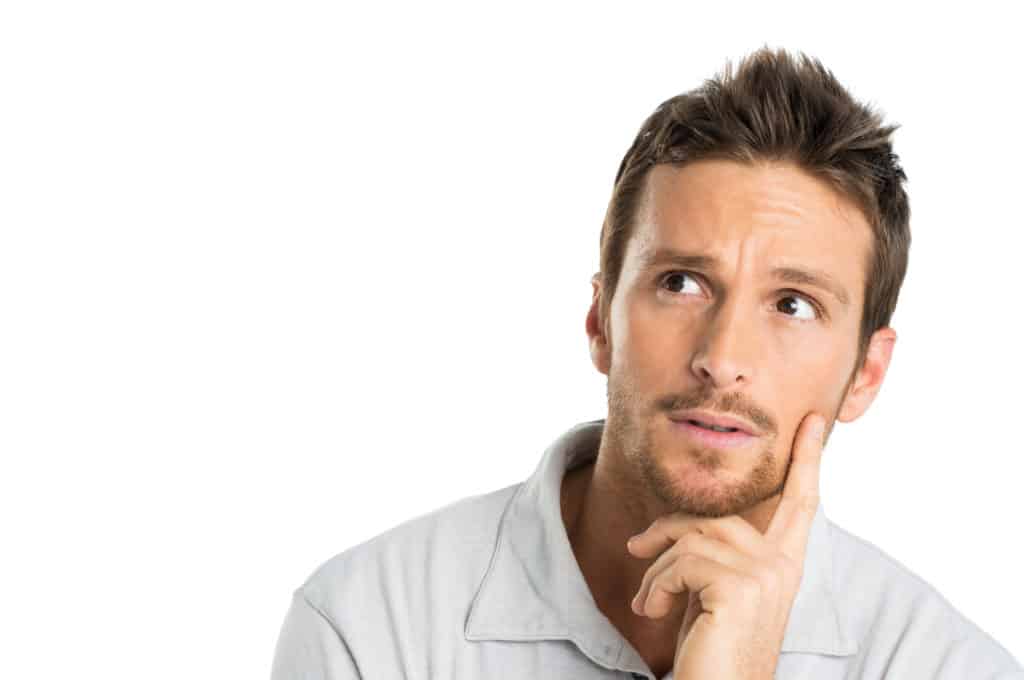 Now that we have covered all the great reasons to play golf, you may be wondering why some people don't play golf.
There are a few things about the sport which tend to keep people away.
For starters, golf can be a bit expensive.
There are ways to learn the game and play at a lower price, but there are some who say the game is just too expensive for them to pick up.
This is understandable, but we will say if you want to learn for a low price, there are ways to do it.
If you remember, we mentioned that golf is one of the most challenging sports there is.
This is a great thing in our book, but there are some who say that golf is just too hard.
It can be a very frustrating game to learn initially, and essentially, some people just don't make it through the beginning stages.
We promise that, if you stick with it, you can learn the game and get better.
Golf gets more and more enjoyable, the more time you put in.
The last reason people tend not to like golf is the fact that it takes a long time to play.
The pace of play in the golf world has been a problem now for quite some time.
The world of golf realizes that pace of play is a problem, and it needs to get faster for people to continue playing.
Some golf courses are changing from having two nine-hole courses to having three six-hole courses.
The three six-hole course model makes it possible for golfers to go out and play for an hour instead of being on the course for five hours.
If the game could get a bit faster, it would attract more of the younger people who are busy and can't dedicate the time they need to play 18 holes.
Golf is a game worth dedicating some time to because it will be there for you the rest of your life.