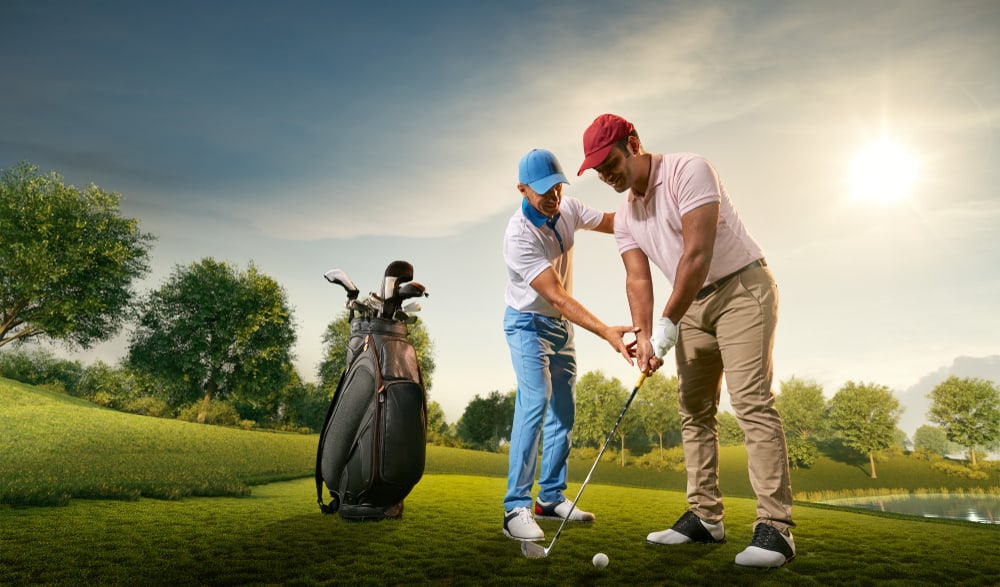 If you are interested in taking some golf lessons, chances are you have checked out the pricing.
Golf lessons are unfortunately not all that cheap.
In fact, many golf lessons are more than $200 per hour.
When you learn more about golf lessons and why they cost what they do, you will probably see how this came about and why the golf lesson is still worth it even though it's expensive.
Here are ten reasons why golf lessons are so expensive and why the pricing won't be changing anytime soon.

Why Are Golf Lessons So Expensive (10 Reasons)
1. Knowledge Of The Professional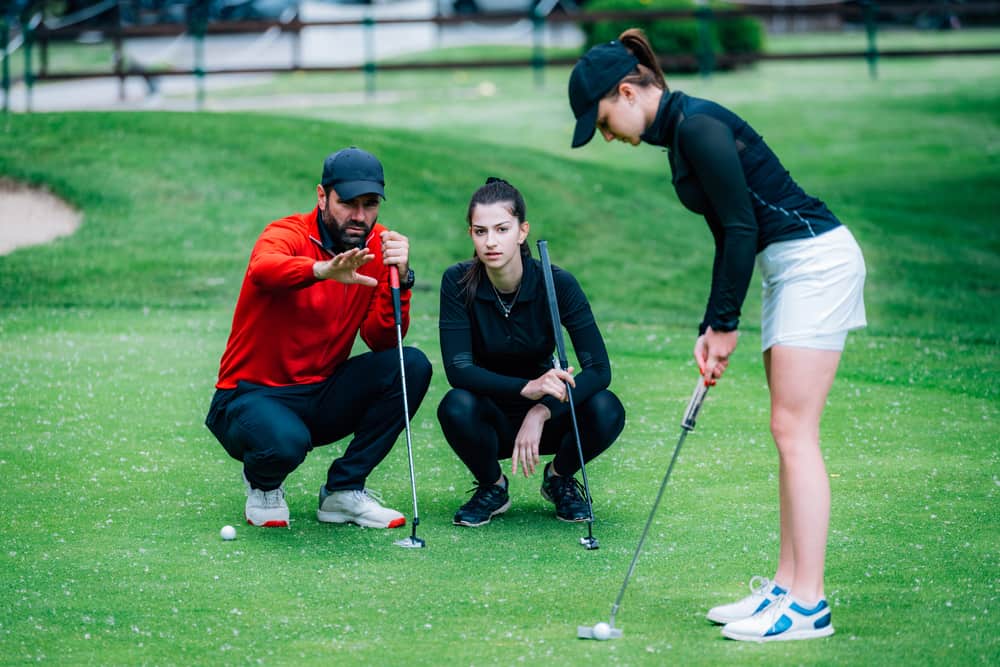 Golf professionals that teach lessons have to be trained to help you with your golf game.
Teaching professionals go through years of learning about the golf game and how to communicate this information to you.
How often have you wished you knew what you were doing wrong in your swing?
Golf professionals can look at your swing and pick up on it immediately.
This is a skill that they had to work hard for and that they can charge for.
In addition to passing certain tests to become certified with the PGA of America, teaching professionals must put in a lot of time and effort.
They also need to be good players themselves to demonstrate the proper golf swing.
Essentially the bottom line here is that not everyone is capable of this, and because of that, golf teaching professionals can charge for it.
2. Time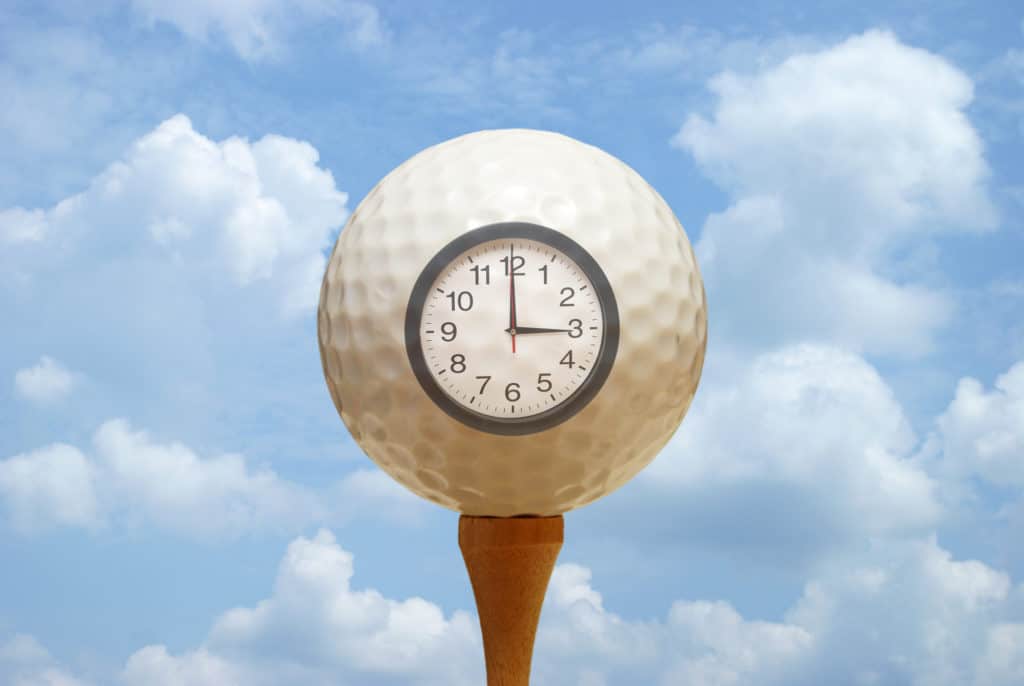 Golf lessons take time.
When paying for people's time, expect to pay a lot.
Time is valuable, and services like golf lessons are one on one, which only increases the cost.
Not only are you using the facilities and the equipment of the golf professional, but you are also going to be taking their time.
Let's face it, fixing your golf swing on your own is not an option.
Therefore it makes sense that the time of a professional who is capable of fixing your golf swing will be expensive.
3. One Lesson Is Never Enough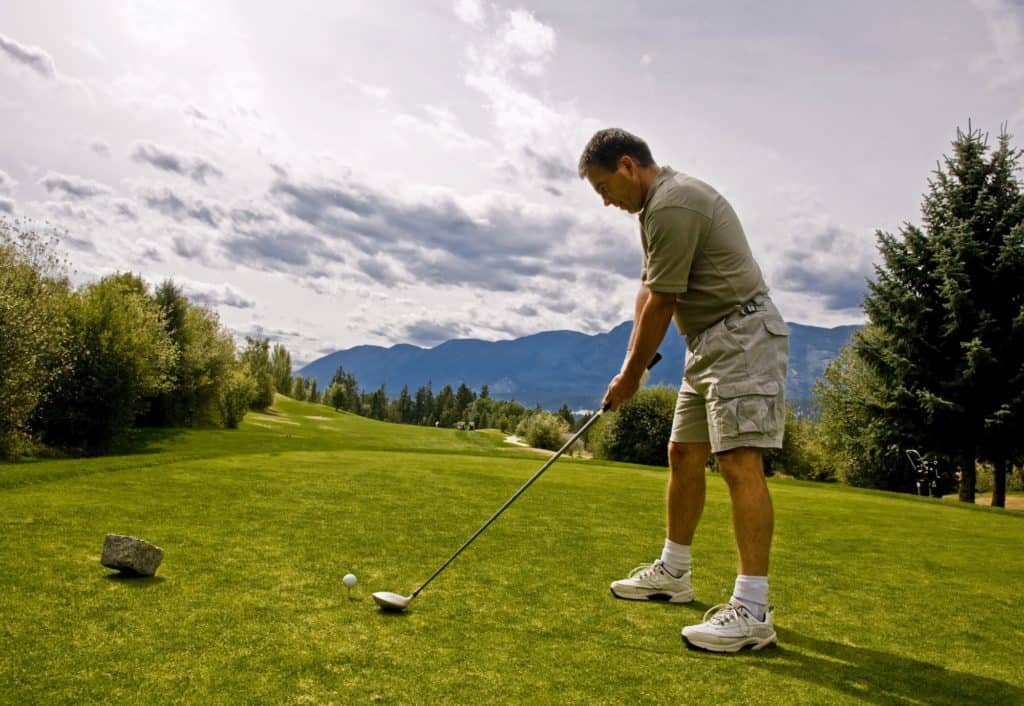 Wouldn't it be great if the first lesson you took actually helped to fix all the issues in your game?
Unfortunately, this is not typically the case.
Most of the time, you will need three, four, or even ten lessons before you feel like you have fixed the swing issues and can really move toward becoming a better player.
One golf lesson never seems to cut it.
Golf is not a quick sport to learn. In fact, it is proven to be one of the hardest sports to learn and takes the most time.
So, if you want to make sure you are learning and progressing, you should schedule lessons more than just once.
When you leave your first golf lesson, you will feel as though you have made progress, but it may also seem confusing and overwhelming.
Instead of having this feeling, just make a follow-up lesson for the following week and continue to get better.
Sometimes you can save money on golf lessons if you talk to the professional beforehand about a package price or deal.
4. Training Aids And Equipment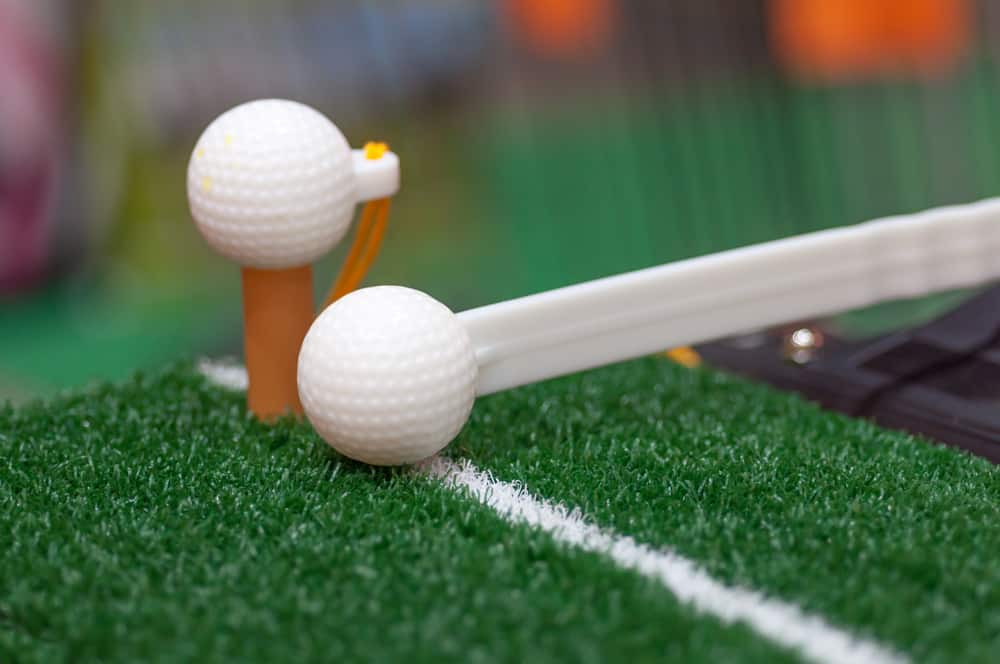 Golf professionals typically have a variety of training aids and equipment for you to try.
These are products that they invested in that they share with their students.
The individual products that golf professionals purchase to help you are paid for out of pocket and can be expensive.
You may have seen those large swing arcs or top-rated alignment sticks used in golf lessons.
These things can fall apart and break, and they may need to be purchased year after year.
If you wanted to have access to all of these things on your own you would pay hundreds if not thousands of dollars.
Luckily with a golf lesson, they are all included in the price you pay for a lesson.
Most of what happens in a golf lesson is based on the knowledge of the professional, but these extra training and equipment costs can add to the price you pay.
In addition, some of these facilities may be indoors, which only increases the number of training aids and equipment you may have access to.
5. Space For The Lesson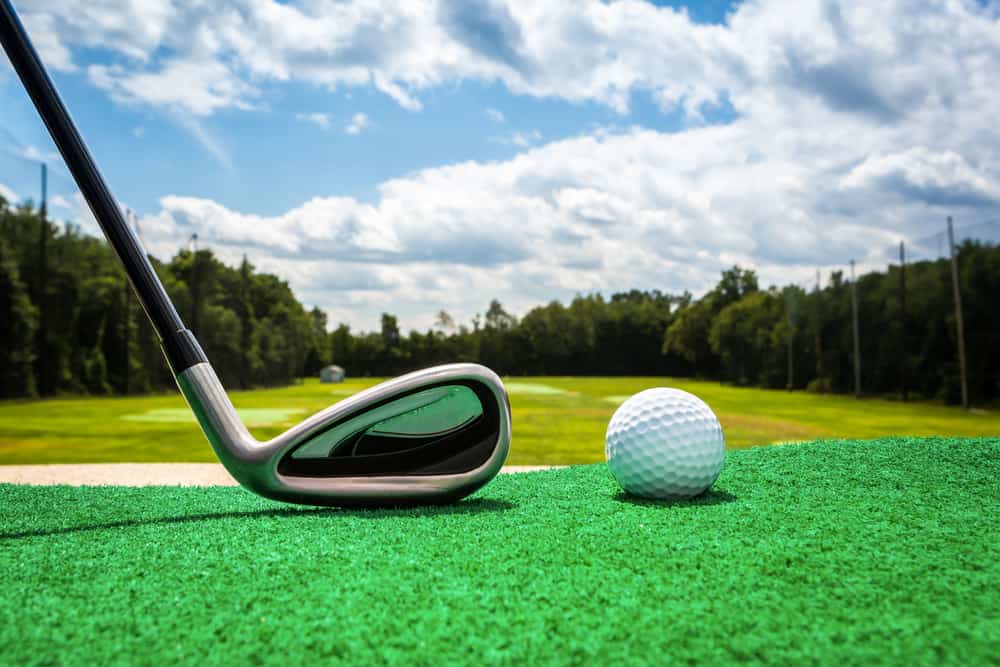 Golf professionals need a place to conduct their lessons.
If they own a driving range or a facility, part of the cost of your lesson will be to help them cover their overhead.
If they are at a private country club or a public facility, there is a good chance that a portion of every lesson they teach will be paid towards the space for the lesson.
This is kind of like paying rent.
Golf courses love to have great teaching professionals because it brings people to the range and the golf course.
However, they have to be smart about using their space and ensure that they are being properly compensated for it.
If you are taking an online lesson, you may notice that some of the fees are a little lower.
This can be the case when there is no physical property needed for the actual golf lesson.
However, these online lessons are very different and only work for specific learners.
6. Launch Monitor Technology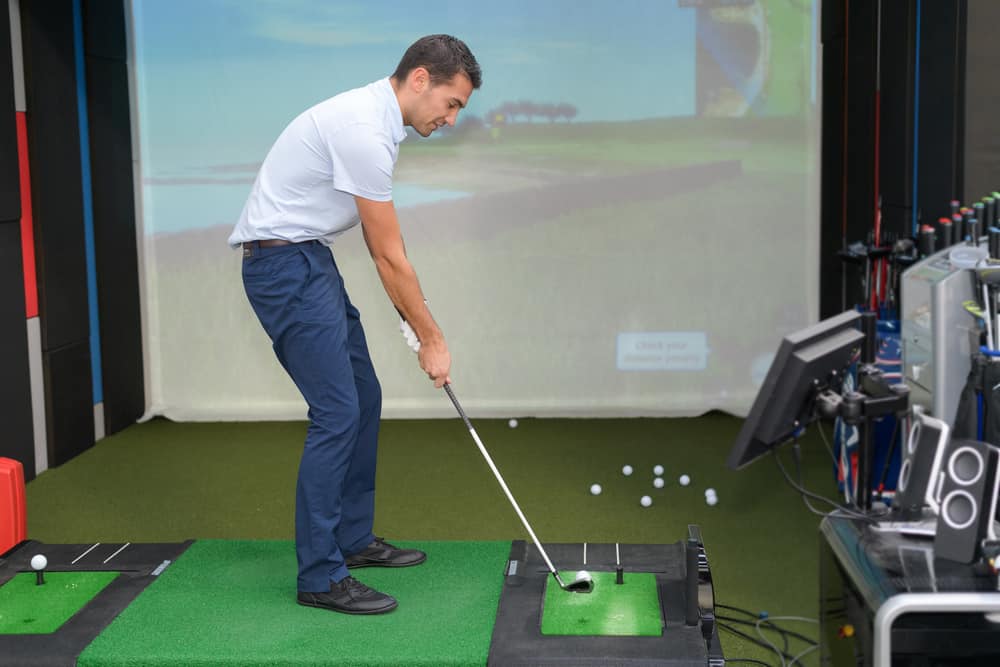 Golf launch monitors have almost become standard in the golf world these days.
Years ago, you had to pay extra to find a professional that had video ability.
However, in today's world, everybody needs it, and they all expect the technology to be top of the line.
The best launch monitor in the industry is the Trackman.
Although the Trackman can offer excellent results for people, it is also very expensive.
You can expect to pay $20,000 or more for a Trackman.
However, the information a Trackman launch monitor can provide is considerably better than anything else in the industry.
For most amateur golfers, purchasing a launch monitor of this quality is not realistic.
Therefore signing up for a golf lesson will give you the access you need and some time with a professional that can show you what you need to know from the data.
Purchasing a portable golf launch monitor is another option for golfers.
They are much cheaper, and you can use them to analyze your swing.
The question then becomes whether or not you will know how to manage this information correctly.
7. Personalized Service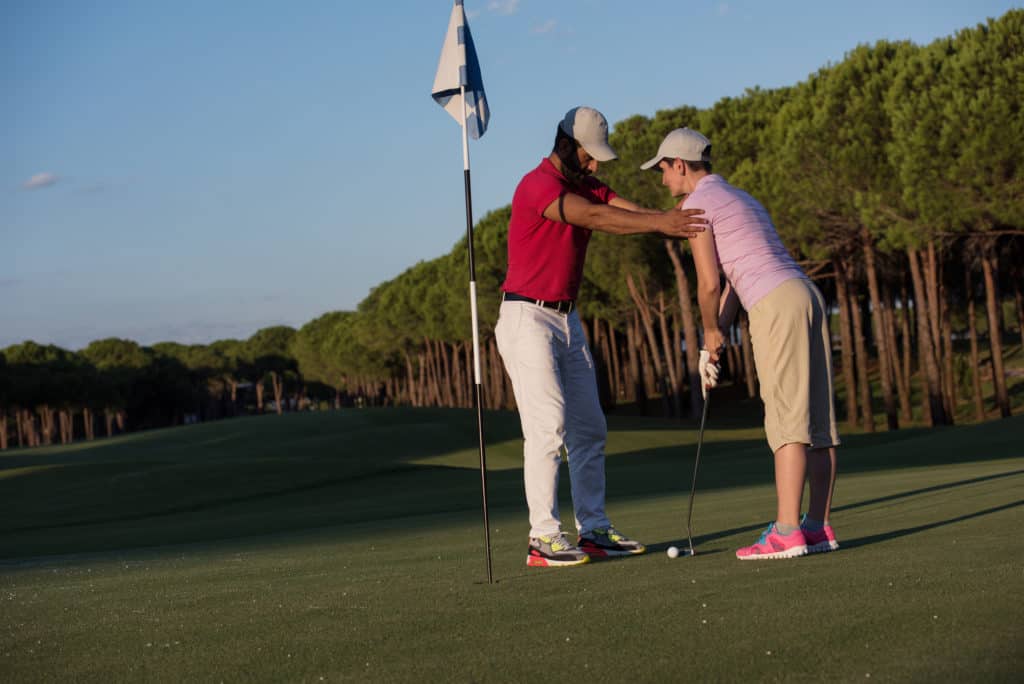 Golf lessons are a personalized service.
The golf professional cannot teach you the same thing they will teach the next person.
Of course, there is always some overlap of information, and some people have the same flaws.
However, for the most part, golf lessons are a personalized service specifically catered to your needs as a player.
With this type of personalization, there is more prep work and more follow-up involved.
These things lead to higher prices for the golf lessons themselves.
8. More Instruction Than A Clinic Setting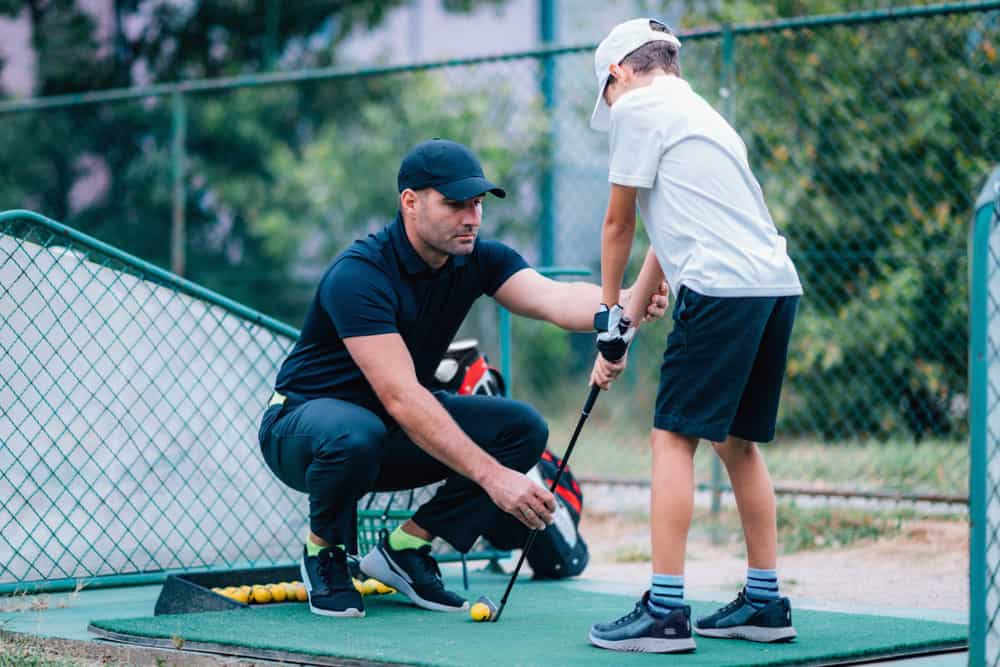 Golfers that don't want to pay the higher pricing for the individual lessons can take clinics or group lessons.
However, after taking a private lesson, you will quickly learn the value of this and why it is so nice to have an individual lesson as opposed to a group.
Although group lessons are more affordable, they don't give you nearly as much information.
In addition, if you are struggling in the middle of a group lesson, the professional can't spend quite as much time with you as you may like.
Everyone in a group setting has paid for their time, and they all want to get some tips and information from the professional.
Therefore, golf lessons are expensive because they allow you real solutions and one-on-one attention.
Your golf professional takes a half hour or sometimes even an hour to entirely focus on your golf game.
The dedication of their time is a great benefit, but it does come with a cost.
9. Continuing Education And Training Of A Golf Professional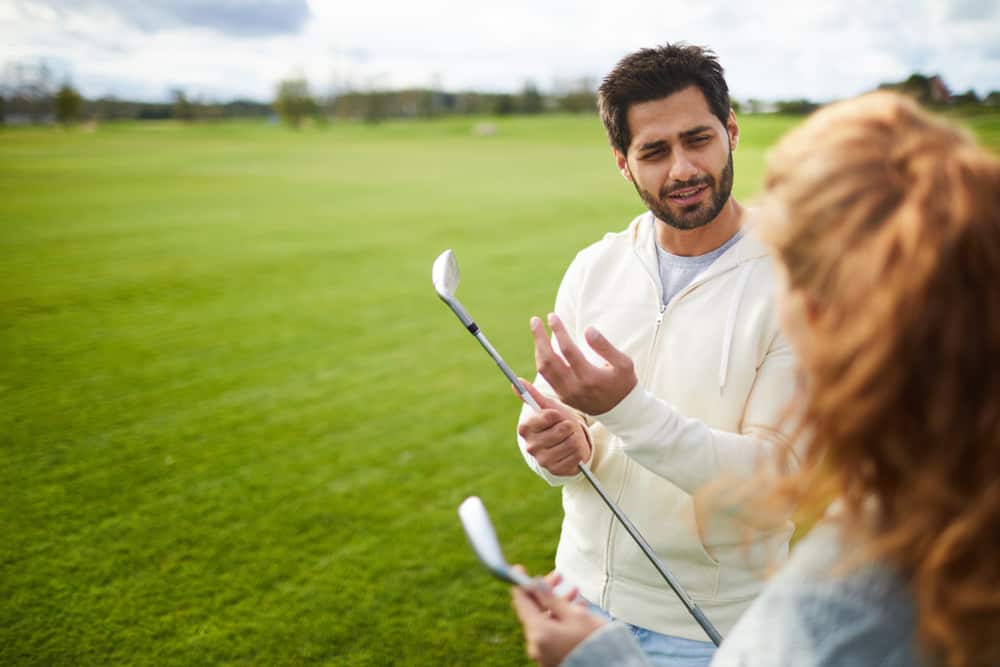 Golf professionals have to go through a certain amount of continuing education and training.
When you first become a golf professional, you may be very well-versed in all of the latest techniques and tips in the game.
However, as time goes on, things change, and you must be well aware of these changes and how they will impact your students.
As a customer, it's a great thing that your golf professional is continuing to improve their career and expand on their abilities in the game.
However, when the professional has to take time off and travel to these teaching summits and learn about the game, it becomes difficult to charge the same price for their golf lessons.
As time goes on, the professionals become more knowledgeable and often are considered experts in their field.
That increased knowledge and understanding of the game of golf only allows them to charge more for their golf lessons.
10. It's A Want, Not A Need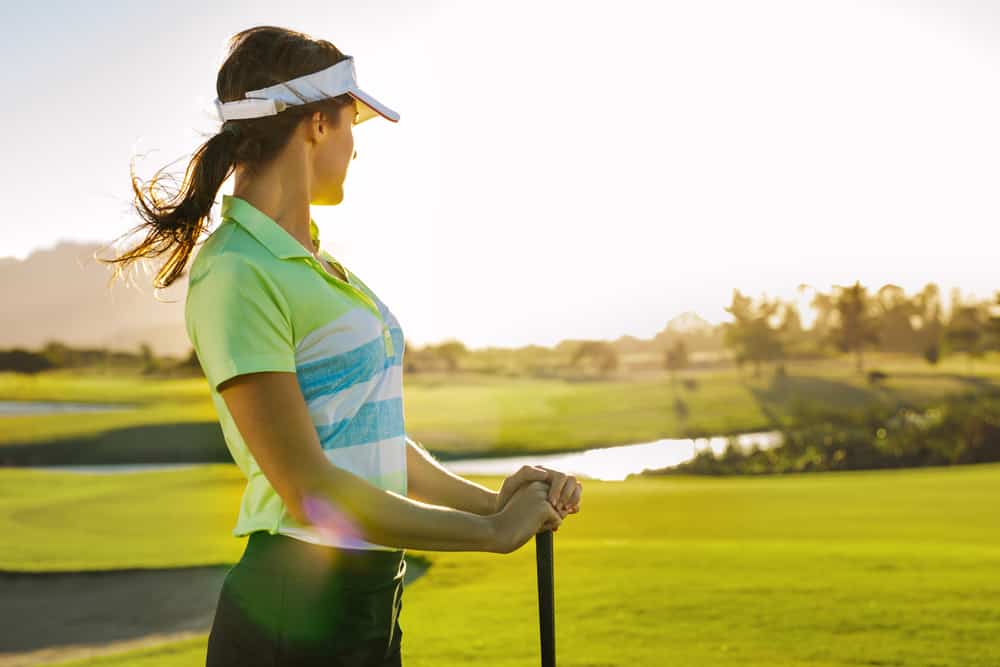 Last but certainly not least, golf lessons are a want, not a need.
Let's face it, as great as this golf lesson is, it's not something you need; it's something you want.
Golf professionals are well aware of how frustrating it is to not be able to fix your own golf swing.
It's not to say that they are trying to capitalize on the fact that your golf game isn't the best; it's simply being smart about business.
Golf teaching professionals need to be smart o grow their business and continue to make great money.
They know that you must have enough discretionary income to sign up for a golf lesson, or you wouldn't be interested in it at all.
Golf lessons are interesting, and they can help you reach your goals, but as we all know, there is a certain amount of investment that goes into this sport as well.
Golfers are not afraid to spend money, and the game has always appealed to those with extra money to spend.
The wealth of golfers is likely not going to change anytime soon, and teaching professionals are only becoming more qualified.
Since golf lessons are thus a bit of a luxury, you can expect them to be expensive.
Final Thoughts
Hopefully, you can now see why golf lessons are so expensive.
There is a lot that goes into fixing that pesky slice.
Golf professionals are willing to help in any way they can, but they have solutions that will end up costing you quite a bit of money.
If you want to save some money on golf lessons, you can start to look at professionals that are just starting in the game.
Some of these professionals are looking to build up a client base, and because of that, their pricing will be considerably lower.
In the end, when you find a great golf professional, it won't matter what the lessons cost as long as they can fix the issues in your golf game.