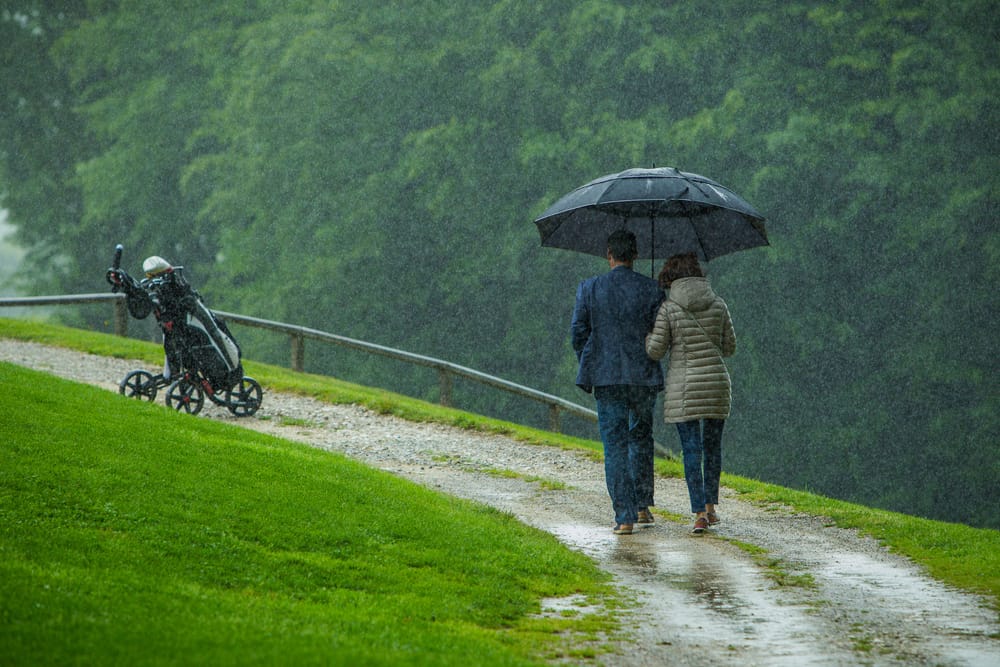 Rain pants are a great addition to any golf bag.
When it starts to rain, pulling out a pair of rain pants can really help to ensure that you are going to stay dry and comfortable on the course.
You should be able to easily remove and put on your golf rain pants even during a storm.
One thing that many shorter golfers struggle with is the fact that rain pants tend to be quite long.
If you find that you are having this problem, you need to find options that have adjustable length.
Luckily, we have done the research for you.
Here are ten pairs of golf rain pants for short legs.

Golf Rain Pants For Short Legs (Top 10)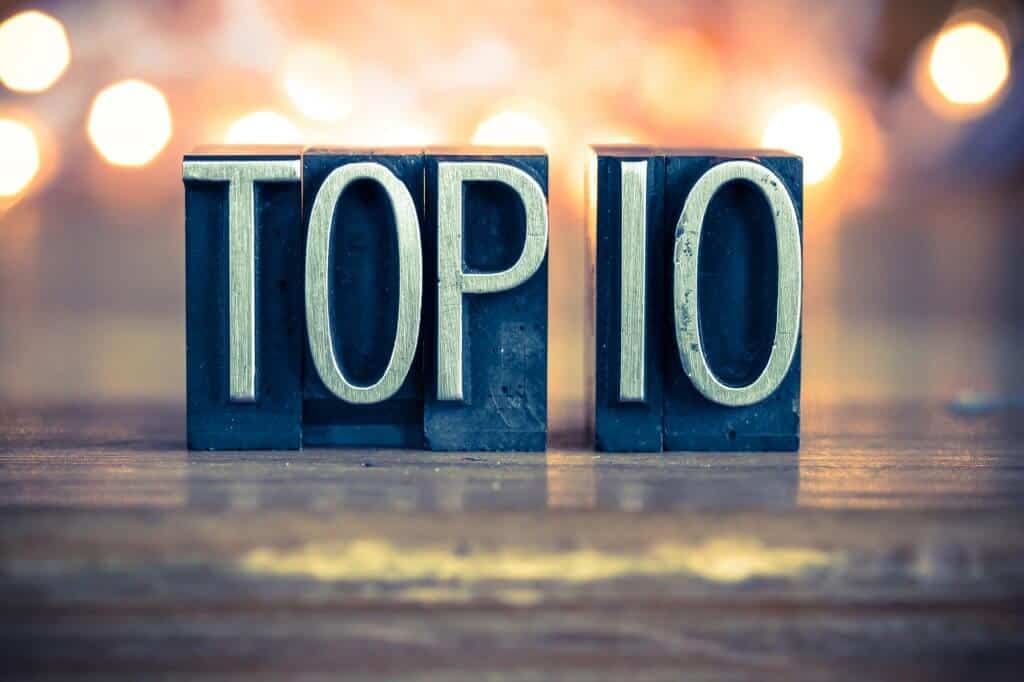 1. Helly Hansen Men's Voss Windproof Waterproof Rain Pant
Key Features
Very lightweight and flexible
Works for other things than just golf
It helps to stay warm in cooler weather
Helly Hansen is a premium name when it comes to all-weather gear.
Luckily, their Voss Windproof Waterproof Rain Pant also works for golfers who are looking to get more enjoyment out of the game.
The fact that these are windproof only helps to make them an even better choice for golfers.
When you can block the wind, you can stay warmer and more comfortable as well.
This is a pair of pants we would mostly recommend in the cooler climates because the windproof feature and slightly thicker design will only make them a bit warmer.
This is a great feature, but it's not something you will need in the summer months.
The main reason these pants make our list is that they have an adjustable bottom.
You will be able to easily set the length of the pant that works best for your height.
In addition, the pants are made with 75% polyester and 24% PU material.
They are built to last and will be a pair of rain pants you have in your bag for years to come.
Pros
Comfortable
Adjustable length
Windproof in addition to waterproof protection
Cons
They can be a little warm in the summer months
2. Greg Norman Men's Weatherknit Rain Pant
Key Features
Lightweight polyester
Drawstring closure
Waterproof fabric
The Greg Norman brand is one that is built specifically for golfers.
You will find that the Greg Norman clothing is comfortable and does not restrict your swing or your golf game in any way.
The pants have an elastic waistband that makes them very easy to get on and off.
These pants are light enough that you can wear them almost any time of year.
In addition, there is a UPF rating of 50+, which means they will provide superior protection from the sun's dangerous ultra-violet rays.
If you are wearing these pants in the summer and you have shorts on underneath, you will still have some protection from the sun on your legs.
At the bottom of the pants, there is a hem that can be altered to make sure they are the exact length for your legs.
This is an important feature as many of the rain pants on the market cannot be hemmed as this would compromise their construction.
In addition, you will like the pockets and the famous Greg Norman shark logo on your rain pants.
Pros
Lightweight
Drawstring closure
UPF 50+
Pockets
Cons
Not the longest lasting choice on our list
3. Little Donkey Andy Men's Waterproof Rain Pants Lightweight Breathable Golf Hiking Pants
Key Features
Waterproof and breathable
Has a mesh lining
High waterproof rating
One issue with rain gear is that it tends to get very expensive, very quickly.
If you think that wearing rain gear would be a good thing for your game, but you are worried about the potential costs, the Little Donkey Andy Men's Waterproof Rain Pants could be a great choice.
You can use these pants both on the golf course and when exploring outdoors.
The material used to make these pants is breathable, and you should have no issues feeling comfortable.
One of the things that golfers love most about the Little Donkey Andy pants is that they are going to resist heavy rain.
If rain is coming down hard and you are worried about your golf clothing, these pants can do the trick.
We also like that they are available in several different colors.
Most companies only make golf rain pants in black, and if you have a bit more style, it can be hard to find an option.
Pros
Comfortable fit
Leg openings are adjustable
Hook and snap button to help keep closed
Easy to adjust the fit of the pants for shorter legs
Cons
Pockets were not specifically designed with the golfer in mind
4. Adidas Golf Men's Climaproof Rain Pants
Key Features
Well known golf brand
Available in several sizes
Comfortable and high quality
Adidas is a company that is quite well known when it comes to quality.
The Climaproof technology is something that Adidas has used in their equipment and apparel for many years.
Regardless of what sport you are playing, if you are wearing Climaproof gear, you are going to be ready to withstand the elements.
Climaproof rain paints are built to fit naturally around the waist and carefully cover the top part of the golf shoe.
This is one of the more affordable options from Adidas, but they still offer some excellent protection from the rain.
Most importantly, you can order these rain pants in different lengths.
If you are a golfer with short legs, be sure to choose the shorter style.
Pros
Available in a few lengths
Climaproof technology
It easily fits around the waist
Cons
Lighter weight material is not always the best choice in the winter months
5. Viking Torrent Waterproof And Windproof All Weather Shell Pants
Key Features
Waterproof and windproof
Double sewn and taped
Elastic waist with drawstring
The Viking Torrent Waterproof and Windproof All Weather Shell Pants are an excellent choice for those who like high tech and sleek design.
These pants are made of polyester with a PVC backing.
The PVC rainwear is known for being both waterproof and windproof.
Having this combination helps to ensure that you will be comfortable the entire time you spend on the golf course.
These pants feature two pockets and a rear storage pocket, helping you keep even more of your golf gear dry.
Pros
Drawstring closure for easily adjustable fit
Boot zip feature for those with shorter legs
Adjustable cuffs
Waterproof and windproof
Cons
Long term durability isn't great
6. FootJoy Hydrolite Rain Pants
Key Features
Easy slip on
Autosuede knit
Pull on closure
The FootJoy Hydrolite Rain pant is built specifically for the golfer.
When you choose a FootJoy product, you will know that you are getting something that is top of the line and built to last for quite some time.
With a FootJoy Hydrolite, you can wear the pants any time of the year as they are versatile, lightweight, and comfortable.
One of the features we really like is the gripper waist.
The waist helps to ensure that the pants don't start to slip down while you are playing.
This is an essential feature for those who have shorter legs.
You won't have to worry about the pants falling off as you make your way down the fairway.
Overall, you can't go wrong with any of the FootJoy products, including this rain gear.
Pros
Pull on closure
Easy to adjust
Full waterproof materials
Cons
Bottom of the pants are not as easy to hem
7. Zero Restriction Packable Pants
Key Features
Packable fabric
Front hand pockets
Adjustable waistband
The Zero Restriction Packable Pants are a great choice for golfers who are concerned about getting premium rain pants.
There is no question that Zero Restriction makes some of the best options on the market.
They work quite hard to ensure that they use only the highest quality materials.
One of the things that make these stand out as the best option for those with short legs are the leg zippers.
The leg zippers are easy to put on and take off, and you can essentially adjust the size of the pants at any time.
In addition, you will also get a rear pocket that gives you plenty of room for your glove or scorecard.
Overall, these pants are breathable and durable, and they are going to last for quite some time.
You may even find that you put these pants on at the start of an early morning round, just to make sure you don't get wet from the morning dew.
Pros
Easy to leave in your bag
Adjustable waistband
Leg zipper for better functionality
Rear pocket
Cons
Zero Restriction products are some of the most expensive around
8. Helly Hansen Men's Packable Rain Pant
Key Features
Machine washable
Lightweight
Packable, can leave in the golf bag
Helly Hansen makes another entrance on our list of the best golf rain pants for short legs.
With these Helly Hansen pants, you will have lots of high-end technology, but they are not going to be heavy.
The lightweight rain pants are easy to put in your golf bag, and you can keep them there for whenever you might need them.
You can put these Helly Hansen pants in the wash, which is an excellent option to have.
Most rain pants are difficult to wash as regular washing will end up taking away the waterproof characteristics.
However, having this option to take care of the pants at home in your own washing machine is a great choice after a rainy day on the course.
Most of the time, rain can be associated with mud, and having to carefully wash mud off of pants can be rather annoying.
Instead, purchase something like this to make things a bit easier on yourself.
Pros
Easy to take care of
Lighter in weight than other Helly Hansen rain pants
Strong weather protection
Adjustable bottoms for length
Cons
Tend to be a bit slim fitting
9. Adidas Boy's Provisional Rain Pants (Big Kids)
Key Features
Drawstring closure
Junior length
Front welt pockets
Sometimes the issue for golfers with shorter legs means that they are looking for a men's rain paint when a junior rain paint would do the trick.
If you think that you would be better suited to use a rain pant that is built for a shorter individual, these Adidas Boy's Provisional Rain Pants are a great choice to look at.
With the popularity of junior golf and younger people taking the game more seriously, more companies have started to make equipment that works for a variety of age groups.
These pants come in several different sizes, and the larger ones are big enough for adults but have just the right length for shorter legs.
This particular pair is made with the Climastorm material, so you are protected from the wind and the rain.
In addition, the drawstring closure makes it much easier to get the pants on and off.
We really like the pocket placement on the Adidas Provisional pants.
Having pockets on the side and in the back is a great way to stay organized and neat on the golf course.
Overall, this is a smart and affordable choice for any golfer looking for rain pants this season.
Pros
100% polyester
Machine washable
Front and back pockets
Cons
They may not be long enough for some players
10. Men's Golf Pants Waterproof Comfort-Fit Rain Pants Lightweight Breathable Hiking Pants With Pockets
Key Features
100% polyester
Classic Fit
Straight Leg
Last but not least on the list is the Town & Field Waterproof Comfort Fit Rain Pant.
These are fully waterproof, windproof, and breathable rain pants.
Although this is a newer brand, it has proven that it is fully capable of keeping water out when you are playing.
In addition to being able to keep you protected from water, the pants are also going to keep the wind out.
When those storms roll in, you will want protection from both the wind and the rain.
As far as the bottoms of these pants are concerned, you will see that there are zippers to help you adjust the length of the pants.
You can wear these pants for hiking, climbing, camping, and any type of rainy-day situation.
The pants are comfortable on the inside and durable on the outside.
Pros
Durable water repellency
Windproof
Durable stretch
Roomy at the waist
Cons
Newer brand slightly uncertain longevity
Conclusion
For golfers with shorter legs, rain pants are not out of the question.
There are plenty of good choices on the market that are going to work.
The most important thing to consider when shopping for golf rain pants is that you look for adjustability.
The adjustability should be both in the waist and around the ankles.
Having this combination helps to make sure that the fit is exactly what you need.
Of course, it is essential to consider the size as well.
Go with the smallest size you can fit in, and the length will naturally work out a bit better for you.
Overall, golf rain pants are an important thing to have in your bag.
When the weather gets ugly, you can count on rain pants to make your day at the course more playable and enjoyable.