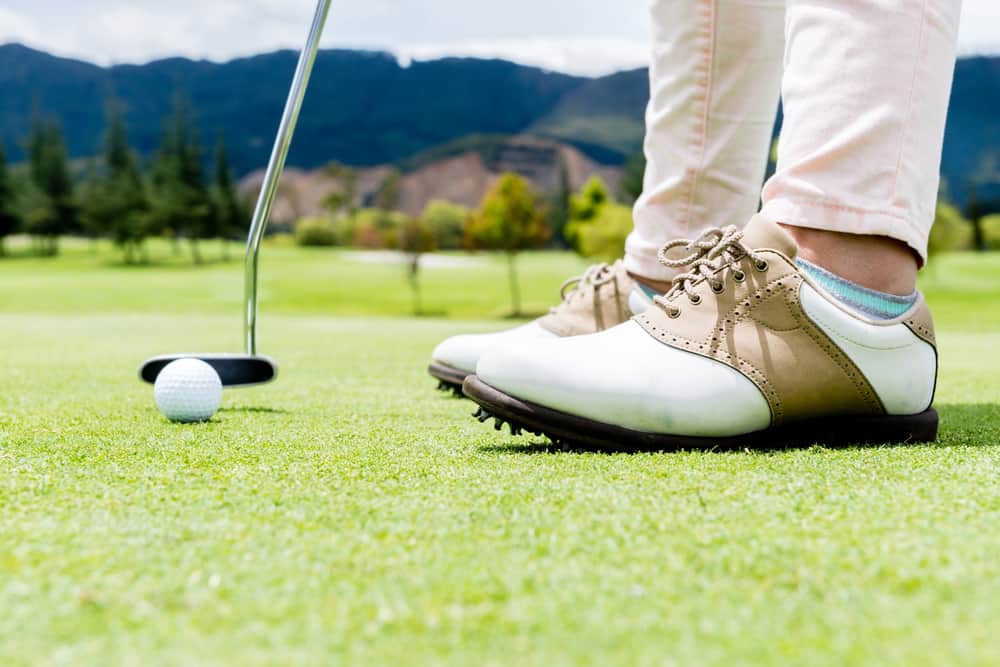 Spiked golf shoes have been around since the late 1800s.
This was when golfers realized that there could be some benefit to wearing shoes that had a better grip on the ground.
Today, there have been some modifications to the spike, and even some players are transitioning away from wearing spikes altogether.
If you are wondering why golfers wear spikes and whether or not you need shoes with spikes for your golf game, we have you covered.
Here are some of the reasons golfers wear spikes.

Why Do Golfers Wear Spikes?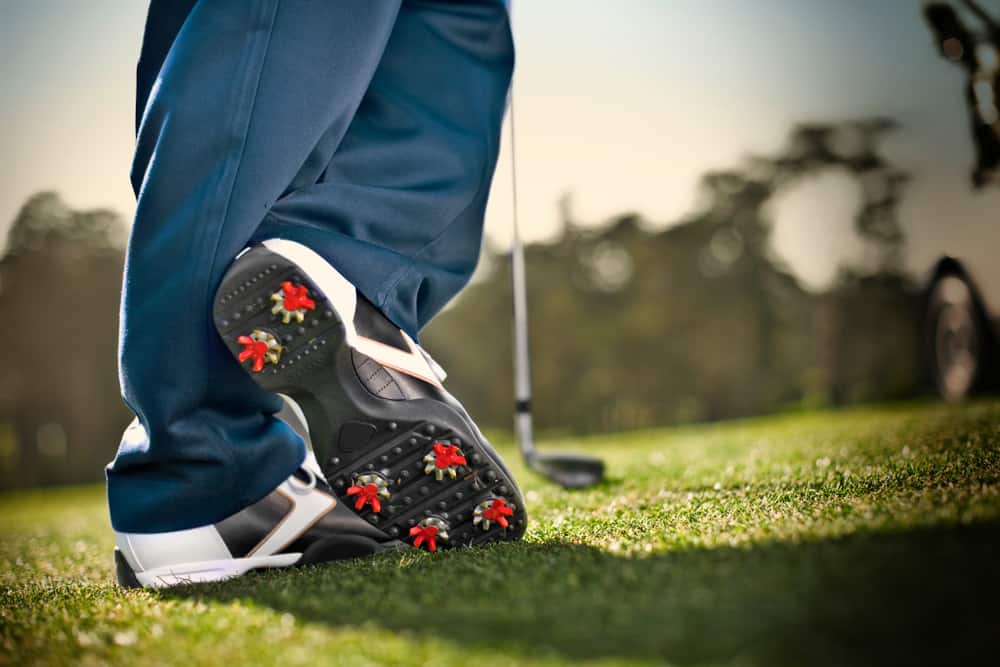 Golfers wear spikes for many reasons, including better traction and balance, less chance of slipping, and the tradition that these spikes have had in the game.
Even though golfers can only wear soft spikes on golf courses today, these spikes still provide some impressive benefits for players.
1. Better Traction In the Swing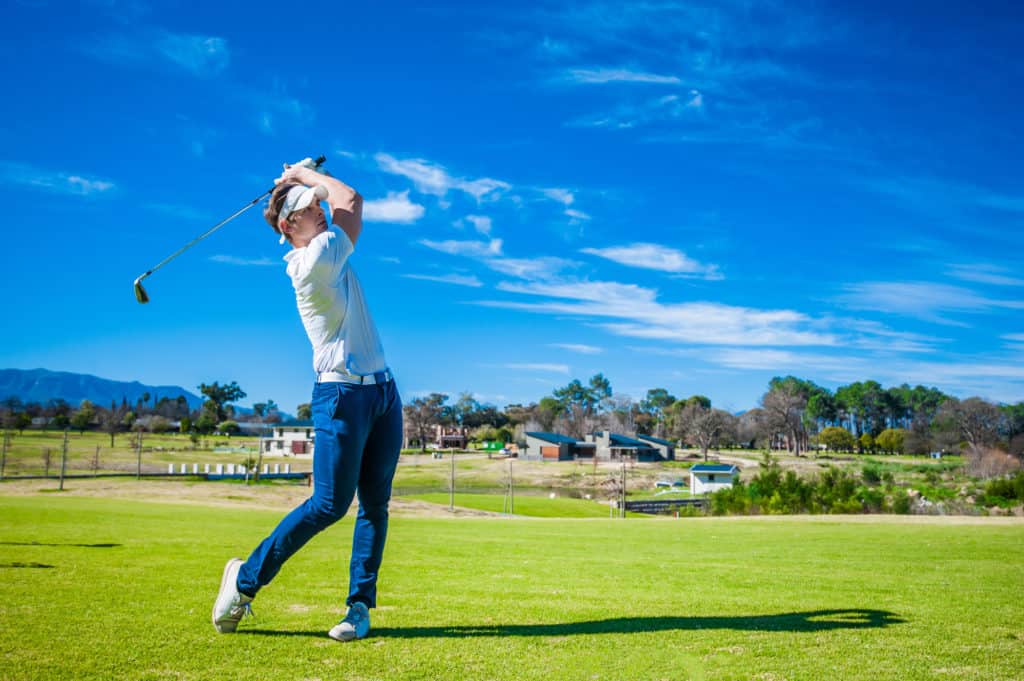 The way to hit a golf ball far is to make contact with incredibly high swing speeds.
The higher your swing speed, the more ball speed, the more distance.
Golfers who complain about not getting distance will need to increase their speed to see results.
Many times, speed is increased by swinging more efficiently, but there are times when you must also create more speed by swinging a bit faster.
Golfers looking for better traction in the swing will need these spikes.
The spikes create a better connection with the turf so that the balance and stability in the swing can be there.
For those who want those few extra yards or that little bit of extra spin, using a shoe with spikes that really ground you can be a major help.
Overall, it makes sense for golfers to use this type of shoe if they feel as though their lower body sways or a foot will slip from time to time.
The only problem with relying on these types of shoes is that you will always want to have as much traction and balance on your own before getting involved with the shoes.
Keep the shoes as a secondary helper, but learn to have control and balance, even when swinging with no shoes on.
2. Less Chance Of Slipping In Wet Grass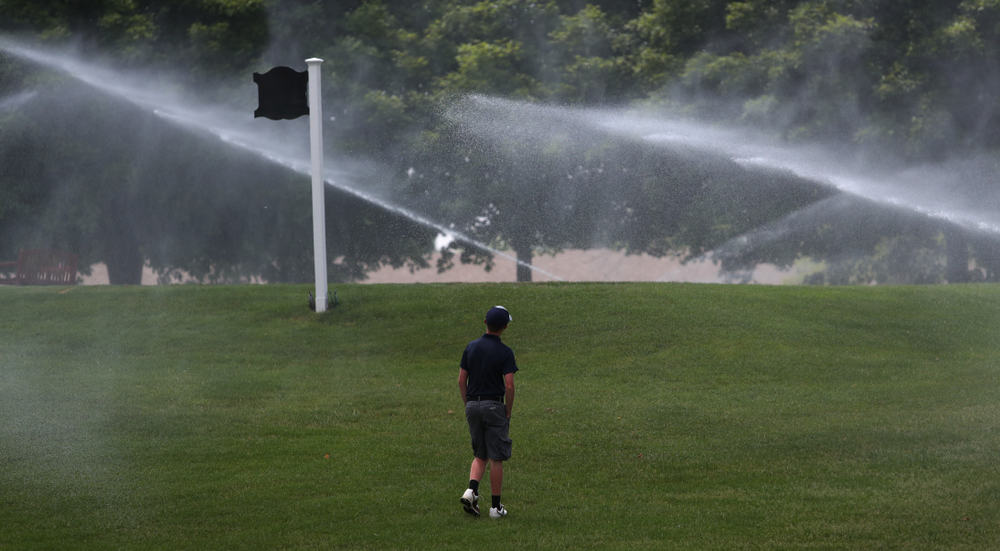 If you play golf early in the morning, you know how difficult it can be to keep from slipping in the wet grass.
Golfers who play early in the day or when the weather is less than ideal sometimes run into trouble with wet grass.
The chance of slipping as you are walking or even as you are swinging is considerably higher.
When you have spikes on your shoes, you will be able to avoid this and ensure that you stay more controlled and balanced.
For those who walk the golf course, these shoes with spikes will make it considerably easier to have confidence in your steps.
A slip or fall in the middle of the round could be painful and make it difficult to finish the game.
3. Hilly Golf Courses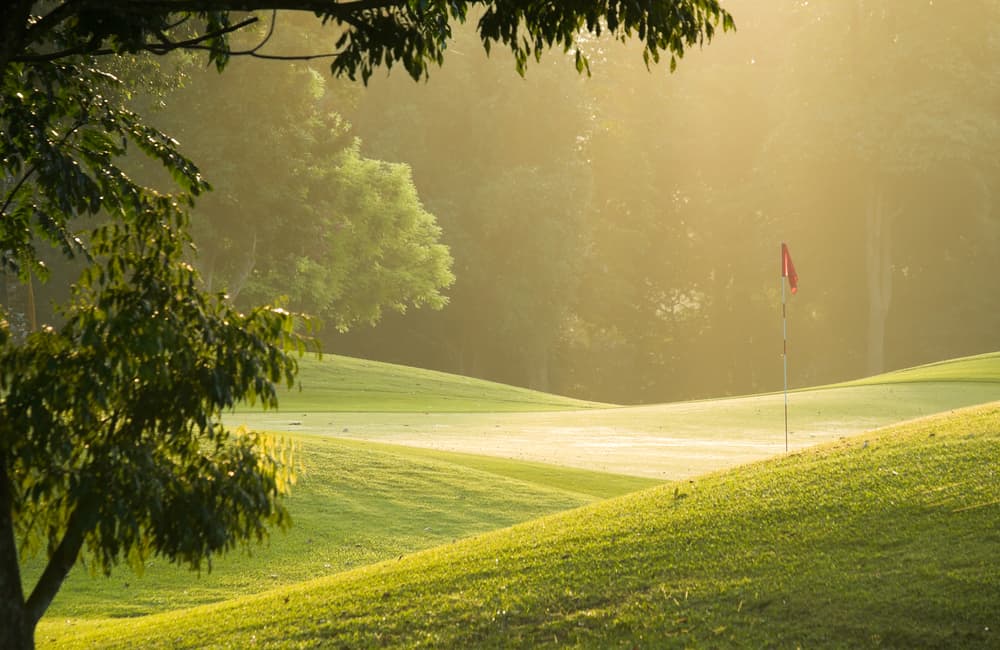 One of the things that makes golf courses interesting is the hills and slopes.
If all courses were completely flat and gave you no hills to manage, it would be very boring.
These hills and slopes make up the most interesting part of the course, but they also require golfers to manage this uneven terrain under their feet.
If you can find a great pair of golf shoes that gives you confidence every time you put your foot down, you can navigate a hilly golf course considerably better.
This is not to say that you can't play a hilly golf course without spikes, but it does help to make it a much better experience.
4. Tradition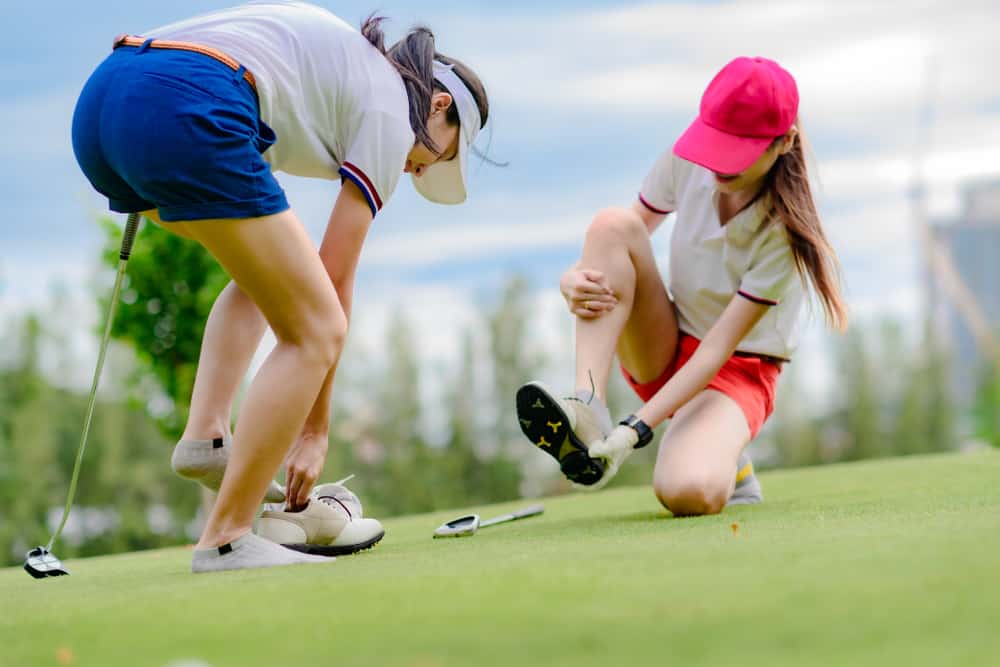 Wearing spikes on the golf course is tradition.
For more than 100 years, golfers have been doing this.
Those who are new to the game will simply hear that they need golf shoes with spikes, and they will be the next group of players to continue the tradition.
There are all sorts of routines and procedures around golf shoes, changing out spikes, where you can wear them, and where you can't.
Essentially, golfers have lots of little rules of etiquette that need to be followed, and many of them revolve around the spikes that you have on your feet.
What Is The Benefit Of Spikeless Golf Shoes?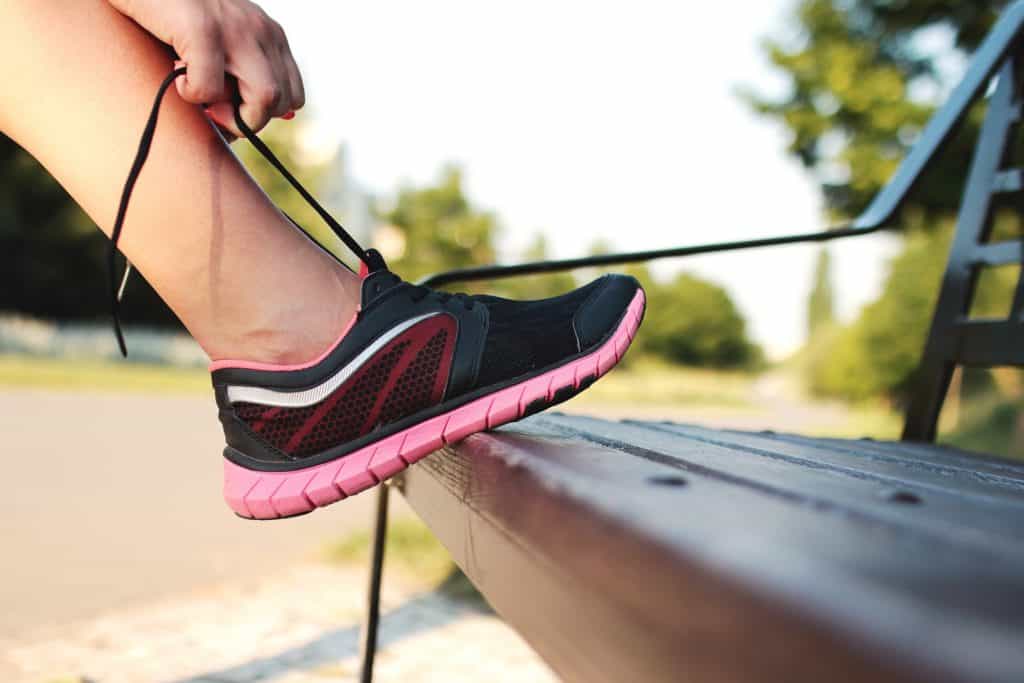 Now that you can see why golfers wear spikes and all of the benefits that players have seen through the years, it may make you wonder why spikeless golf shoes even came to the market.
The spikeless golf shoes are much different from the spiked golf shoe in that it has a completely flat bottom, more like a sneaker or tennis shoe.
The only thing you will see on the bottom of the spikeless golf shoe is a traction pattern designed to help players still get some added help in staying connected to the ground.
This traction pattern is helpful but will not be anything like the assistance that spikes will provide.
Here are a few of the reasons golfers like spikeless golf shoes and what they can do for a player.
1. Can Be Worn Anywhere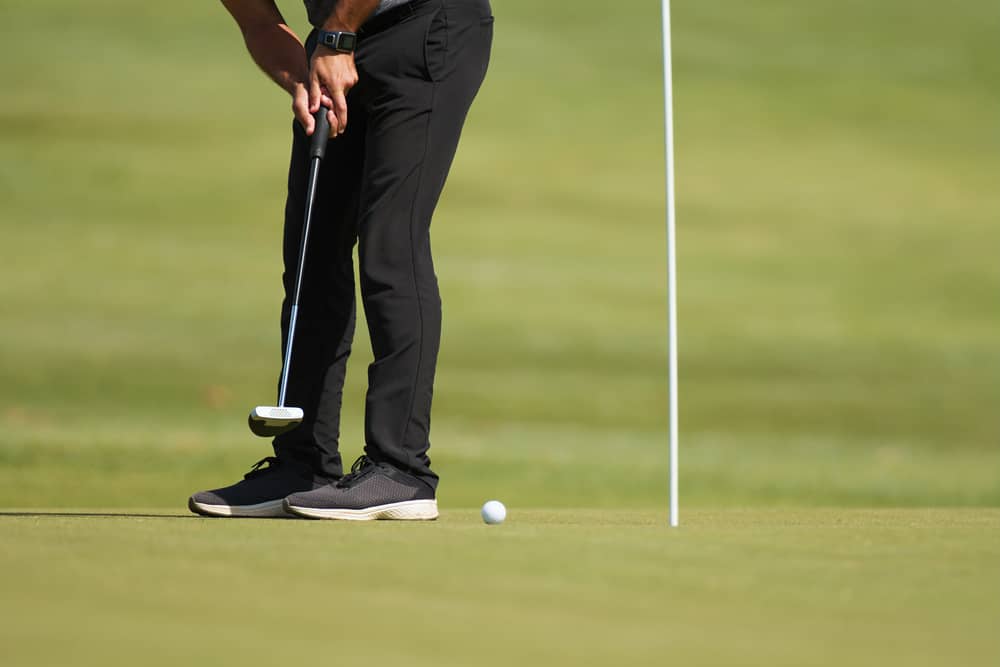 The major reason that spikeless golf shoes have become more popular is that they can be worn anywhere.
It does not matter if you are heading to work or the stores after your round of golf because you will never have to change shoes.
This can eliminate the need for a shoe bag or a visit to the locker room on your way to your round of golf.
Essentially, you can have your shoes already in place and simply walk right up to the first tee.
In addition, some golf clubhouses will require you to change your spikes before you enter certain rooms.
WIth the spikeless golf shoes, you can walk anywhere.
Some golfers also have a hard time with their spiked golf shoes when they wear them on the pavement or cart paths.
This forces them to deteriorate quickly, and golfers wearing spikes have to avoid these areas.
With the spikeless golf shoes, you can walk anywhere you want, and it will likely create the same amount of wear across the bottom of the shoes.
2. Lower Pricing
New Balance Men's Minimus SL Waterproof Spikeless Comfort Golf Shoe, 8 D D US, grey/green
Since most of the spikeless golf shoes have slightly less technology than the spiked golf shoes, you will notice that their pricing is a bit lower.
The lower pricing of the spikeless golf shoes makes them more appealing to golfers on a budget or those who like to have more than one shoe to choose from.
You can also use these shoes as a work shoe or around-town shoe, making them even more appealing for players.
Even though spiked golf shoes tend to wear out a little faster than spiked golf shoes, the lower pricing makes it affordable to replace them more often.
3. More Styles
adidas Men's Codechaos 21 Primeblue Spikeless Golf Shoes, Grey Five/Screaming Orange/Grey Three, 10.5
The spikeless golf shoes tend to come in more patterns and styles than the spiked golf shoes.
It may be the pricing or the player that the golf manufacturers are appealing to, but if you like unique-looking golf shoes, you may find the spikeless shoes to be a better overall choice.
The style of golf shoes is getting more modern, and to keep up with that, you may want to have at least a few pairs of spikeless golf shoes in your lineup.
4. Comfort
More and more golfers are choosing to walk the golf course.
With the number of calories you can burn and the overall health benefits associated with walking the golf course, it is a smart decision for many players.
The comfort of your golf shoes is important, but finding something that you can wear to walk 18 holes is essential.
Even though the spikeless golf shoes do not have the same traction or stability that you find in the spiked shoe, the overall design is more comfortable.
When you take a step in a spikeless golf shoe, it feels much more like a traditional shoe.
Those wearing spikes know that it can take a bit of time to get used to the feel of the shoe and what it feels like each time you put your foot down.
Overall, the comfort level of spikeless golf shoes continues to be better than those with spikes.
5. Protect The Course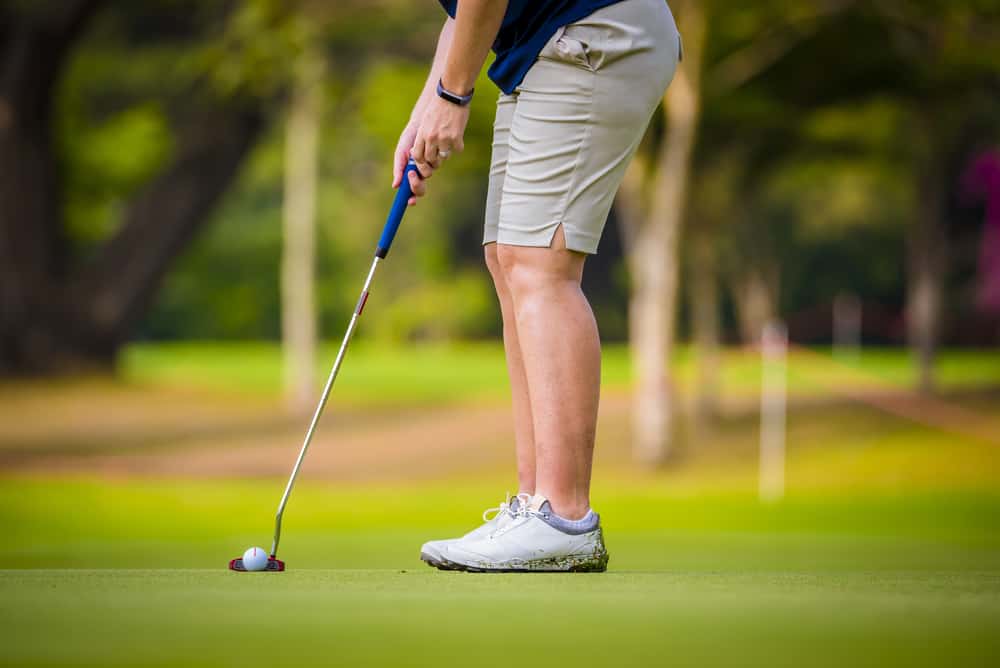 The spikeless golf shoes will have almost no impact on the golf course.
Even if you happen to drag your foot a bit as you make your way from one hole to the next, you will not do any damage.
Protecting the course is not difficult if you are careful about staying away from the hole itself, but it makes sense to have the proper equipment to help.
Do Professional Golfers Wear Spikes?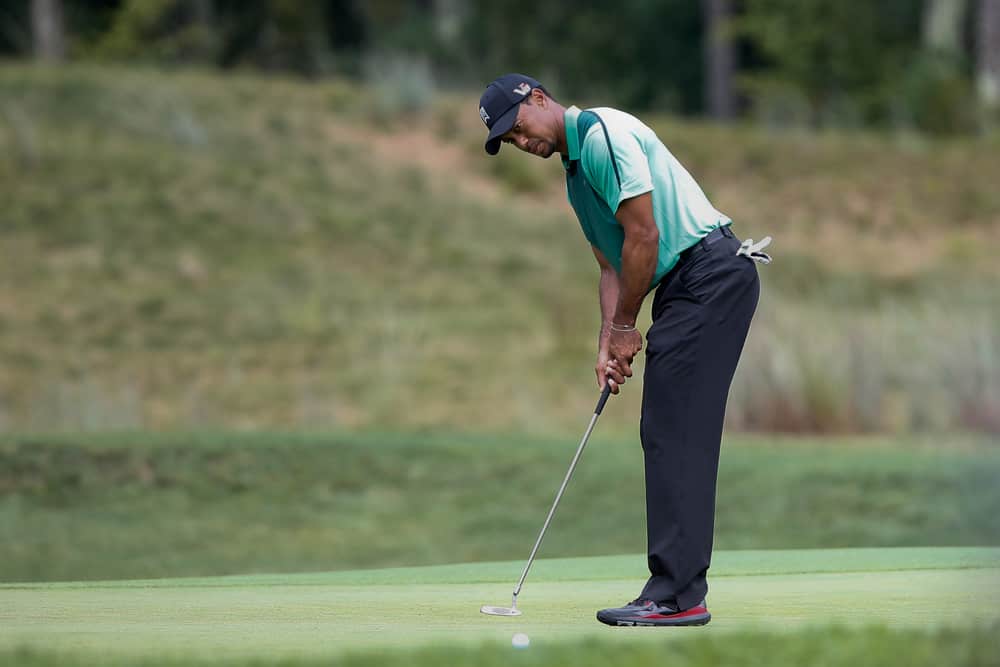 As we have mentioned, traditional metal spikes golf shoes are not allowed on golf courses anymore.
These spikes were doing considerable damage to the golf courses and making it hard for golf course superintendents to keep up.
The idea of the soft spike came to the market, and it really took off.
This was the perfect solution to give golfers the traction and stability they need without damaging the golf course.
However, as great as this solution is, it is still not perfect.
The difference between metal spikes and soft spikes is noticeable.
Professional golfers on the PGA Tour are allowed to use metal spikes when they play in golf tournaments.
Not all of these players choose to use the metal spikes, but there is a large majority that finds them to be incredibly beneficial.
The golfers are careful about where and how they walk, and they will not beat up the golf course quite as amateur players did for all those years.
Some of these professionals will state that the metal spike shoes help them, and others will look at a comfortable spikeless design.
This comes down to player preference and interest more than a matter of performance.
Once a professional has an idea about something they want, they will need to stick with it to ensure their best overall performance on the course.
Can You Wear Spiked Shoes On Pavement?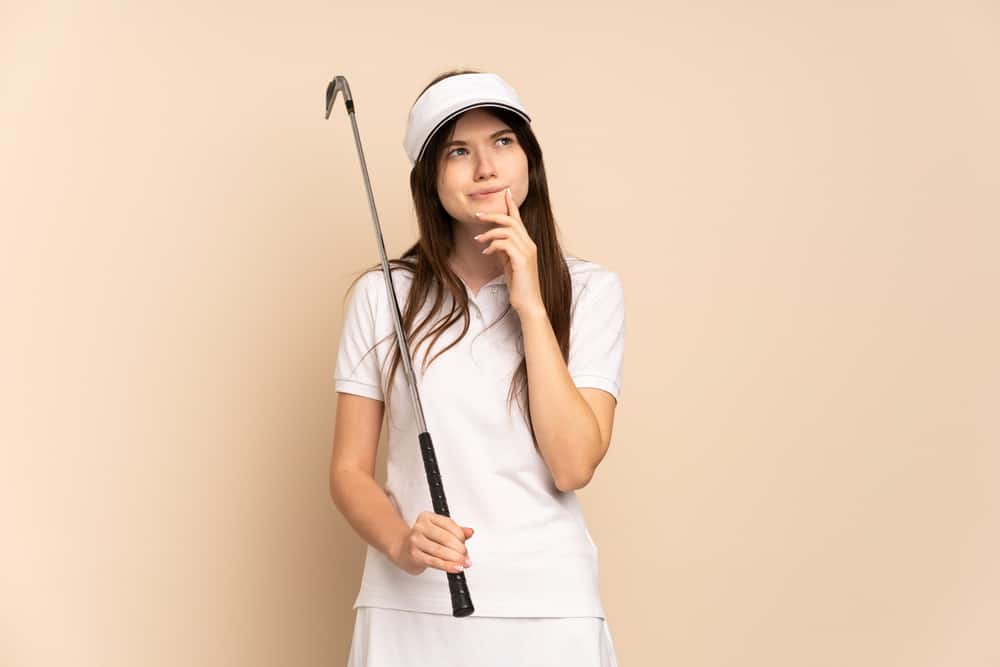 When you arrive at a golf course for a round of play, chances are you will head to the locker room to change your shoes.
Most golfers will bring their spiked golf shoes in a shoe bag and go to the locker room to change them.
This is proper etiquette, and it also allows players to skip walking through the parking lot with their shoes on.
When you walk on pavement or concrete with your spiked golf shoes, you will have a hard time keeping them in great shape.
Almost all of the spikes are made of rubber or plastic at this point, but those will still break down as you make your way across the pavement.
These spikes are specifically designed to work on the turf.
As you walk across concrete areas, you can probably feel that it is not as comfortable and stable as it is when you walk in the turf.
Golf spikes can be replaced so that you don't have to replace the entire shoe, but you can avoid some of this by being smart about where you walk.
Don't walk across the pavement or concrete or down the cart paths as you enjoy your round of golf.
Instead, use the shoes on the turf as they are intended, and you will get quite a bit more time with them.
Conclusion
We hope that you now feel as though you understand why golfers wear spikes and why this is so important.
The spiked golf shoes are there to provide stability, balance, extra speed, and even some safety.
With the popularity of spikeless golf shoes increasing, many golfers are having a hard time deciding which type of shoe to purchase.
Try to consider what you know about yourself as a player and whether or not it makes sense to continue with spiked or spikeless golf shoes.
Golfers who play a lot of golf will often have more than one pair of golf shoes.