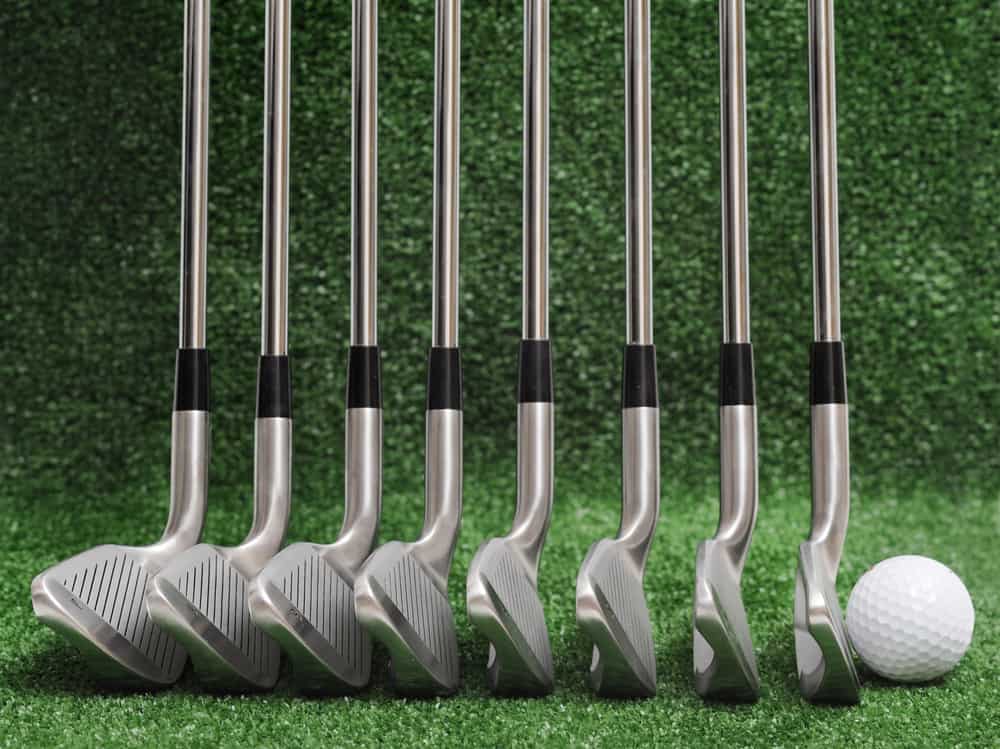 Have you come across a set of old Maxfli equipment and wondered where it originated from?
Maxfli was a big name in golf for a number of years, although it has since started to drop from the market a bit.
Maxfli was known for its ability to help the average golfer play better and enjoy their time on the golf course.
To this day, Maxfli still produces some great products that help golfers to improve and enjoy the game of golf.
However, sometimes it is important to know the story behind the company and the brand.

Who Makes Maxfli Golf Clubs?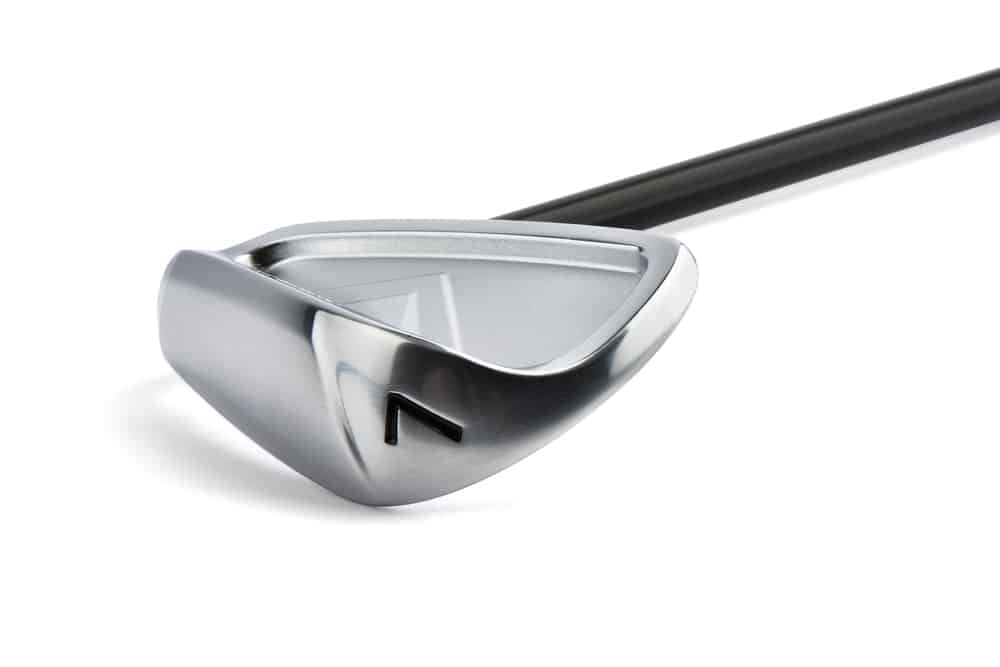 Maxfli golf clubs have been produced both by TaylorMade Golf and by Dick's Sporting Goods, but production of clubs has stopped.
Although many people found the Maxfli golf clubs to be a good fit for their golf game, they just didn't sell enough to continue the operation.
When TaylorMade sold Maxfli to Dick's Sporting Goods, the production of golf clubs stopped.
It was unclear as to whether or not Dick's was just waiting to see if they could support the golf club market with Maxfli or if they were better off focusing on other products.
The clubs that Maxfli produced were not the strong point of the brand.
The products that customers were more interested in included golf balls and accessories.
Maxfli has always made a high-quality golf ball for a very affordable price.
Customers take advantage of this and purchase these golf balls that seem to fly a bit under the radar.
Of course, when a company transitions from one owner to another, there are always both positive and negative changes.
For those who enjoyed playing with Maxfli golf clubs, to see the end of the club production was a bit disappointing.
However, if you really enjoy the Maxfli brand, there may be some choices for you to be able to put this club back in the rotation in your bag.
Where Can I Find Maxfli Golf Clubs Used?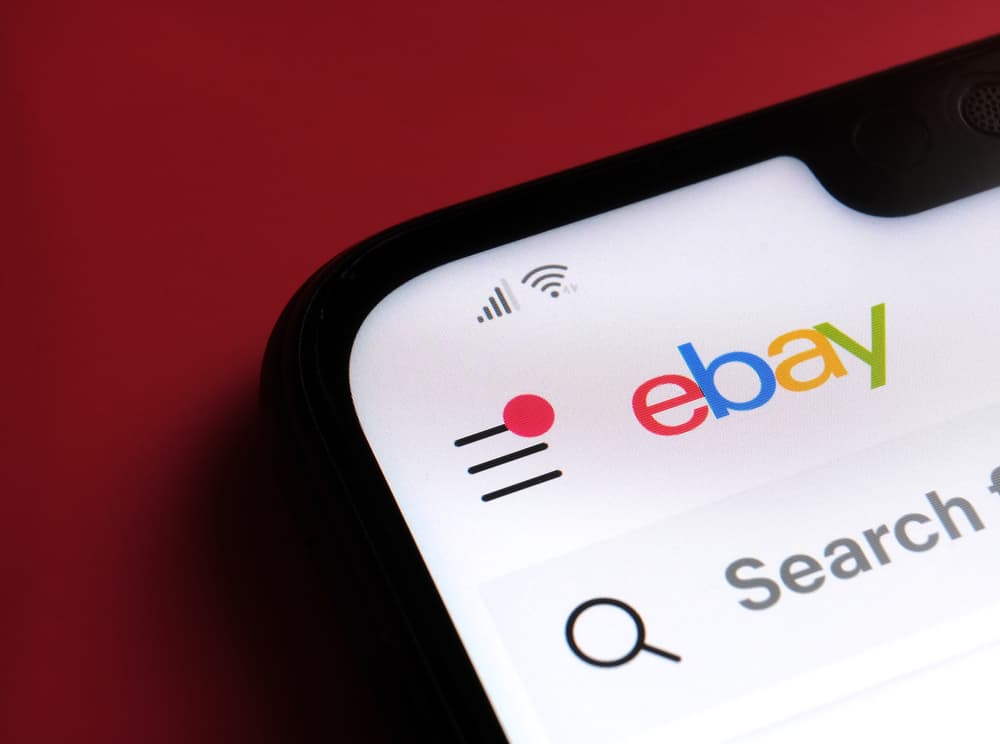 When a company stops making golf clubs, you usually have to start looking for used options.
The good news is that used options can be found fairly easily in today's golf world.
There are several ways to find used golf clubs, but the best seems to be eBay.
The used golf club market on eBay is rather large, and it is continually being updated.
If you are in the market for something that is a year old or ten years old, eBay is a great place to look.
Golfers who are serious about finding Maxfli clubs should also consider looking at local used sports equipment stores.
Sometimes if these stores don't have an online system that they can use to move the clubs, the clubs will sit there for quite some time.
Truthfully, names like TaylorMade, Callaway, and Titleist will sell much faster used than Maxfli.
If you are looking for something produced by Maxfli, it is assumed it is a replacement club or maybe an option for a beginner or a collector.
The great thing about the Maxfli clubs is that they did come in options for both women and juniors as well.
Depending on who you are looking for golf clubs for, you may find luck with the Maxfli clubs.
One iron of theirs that was probably one of the most popular was the Maxfli Revolution.
In addition, there were a few sets of blade irons and blade wedges that are well known, and people still try to find them.
Even if you put a new shaft in some of these old club heads, it could be the feel and precision you were looking for in your game.
Maxfli also made a line of putters for quite some time that was well received by the golfing community.
The putters felt good and even had some more of the modern mallet-type head shapes that we see on the market today.
Overall, you will find that the pricing should be relatively low for used Maxfli golf clubs.
Since these are so old at this point, the value has dropped considerably.
Used golf clubs certainly don't sell for as much as they used to.
The reason behind this is simply that the inventory is continuing to grow, causing the pricing to go down.
In addition, some players are finding that it is just too competitive to sell golf clubs and to really try and make money, so they essentially dump them for a low price.
Most golfers who need to sell clubs before they can buy want to get them sold as quickly as possible.
Are Maxfli Golf Clubs Worth Purchasing?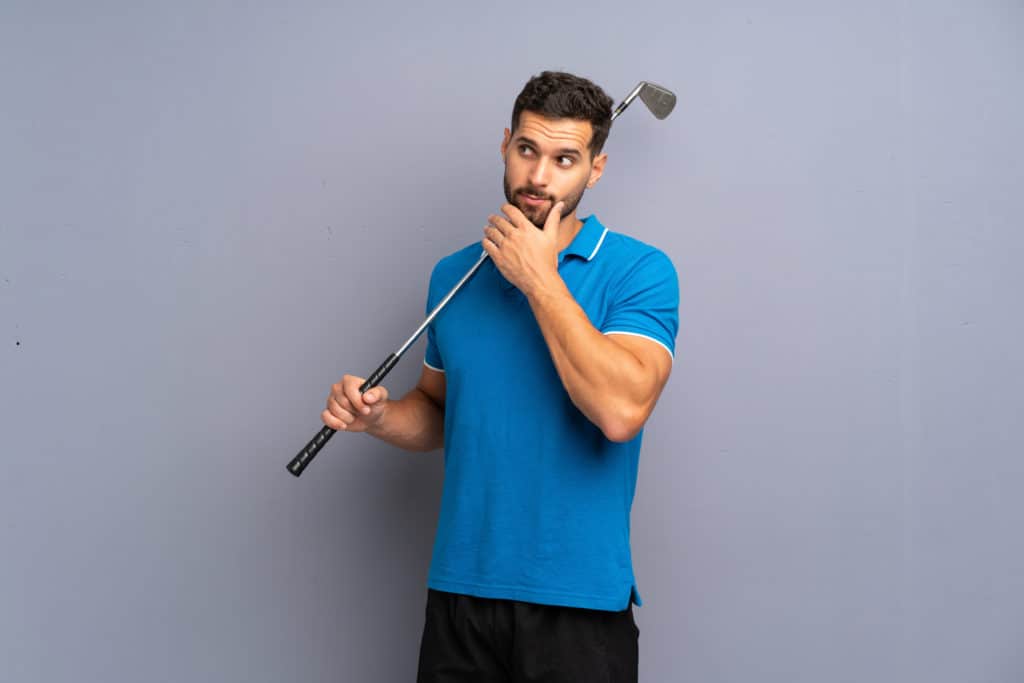 Maxfli golf clubs are worth the money if you are a fan of the brand.
If you are simply searching for an old set of used golf irons to pick up the game, this set is not necessarily the best choice.
There is nothing wrong with the Maxfli golf clubs, just simply that the technology has changed, and it is not as prevalent in the Maxfli golf clubs.
As the years have gone on, people have realized what makes an iron respond and perform the way it should, and the Maxfli clubs stopped being produced.
When you look at the modern technologies incorporating artificial intelligence and speed into each shot, the Maxfli won't compare.
At the time that these golf clubs were being produced, they will well-known for their performance and ability, but at this point in time, there are likely some better choices on the market.
Always take your time before making a club purchasing decision.
There are many options out there, and although you may recognize the Maxfli name from the golf balls, it does not necessarily mean that used Maxfli irons are the best choice for your game.
What Products Does Maxfli Still Produce?
When Maxfli made the transition to Dick's Sporting Goods, you can imagine that Dick's wanted to expand on and develop the line of the most profitable things that Maxfli can make.
This is what carved the path of golf course accessories for Maxfli.
Of course, with the popularity and success of the golf ball, the golf balls were continued to be produced.
In addition, though, the Maxfli brand has really been expanding into home practice gear, umbrellas, golf bags, and golf nets.
If you are looking for an accessory for your golf bag or your golf game, chances are the Maxfli brand will have an option that works for you.
Some of our favorite Maxfli products are their home practice products.
If you are going to be at home, you might as well work on your golf game a bit.
You can set up anything from a full-sized net t chipping nets or putting mats.
There are many different sizes available, and the products are very reasonably priced.
You will find that the Maxfli quality is plenty good enough in these home practice solutions.
In addition, you can purchase things like golf tees, ball markers, and even headcovers from Maxfli.
The golf bags are low priced but very nice from a style perspective.
Overall, the golf balls still make up the bulk of the business, and this is likely not going to change anytime soon.
Each year, the Maxfli brand releases some new technology that improves upon the golf balls of the previous years.
Is Maxfli A Good Golf Brand?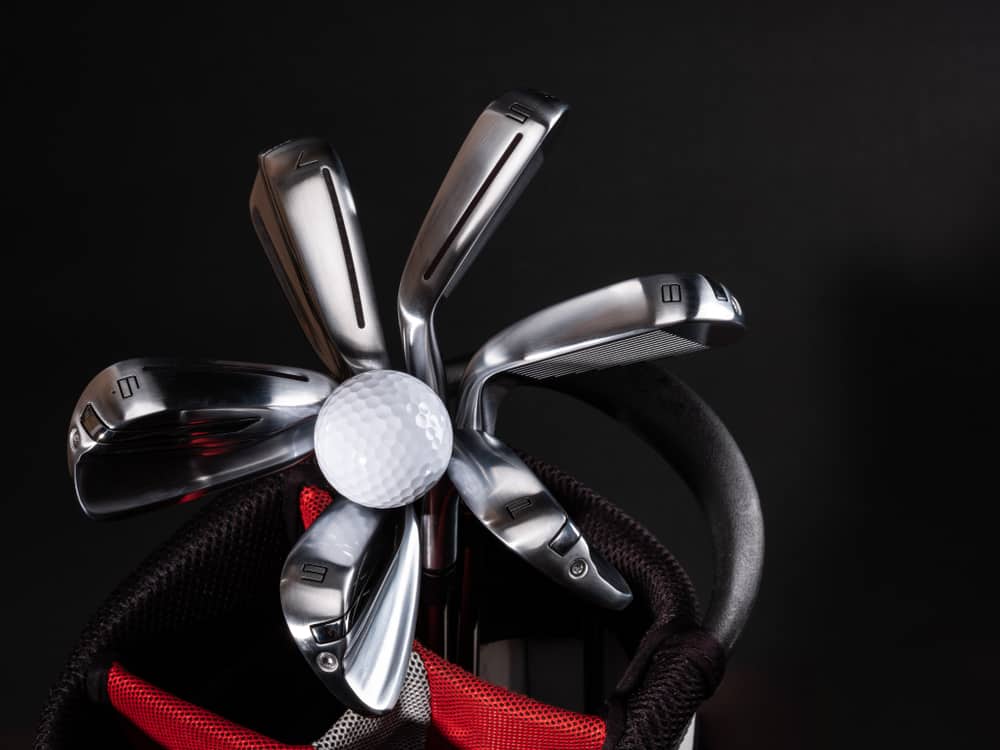 Maxfli has always been considered a good middle-of-the-road golf company.
However, many years ago, when they first released the Maxfli Revolution series of products, the Maxfli brand really started to stand out.
The Revolution brand seemed to have a better feel and better performance, especially for the mid to low handicap players.
This is really what put Maxfli on the map, but the problem, of course, was that the number of competitors was just too high.
The other companies were making clubs that were just as good and then pushing them harder from a marketing standpoint.
This would be hard for even the strongest of companies to hold up against.
However, the golf balls have remained strong through it all.
If you are looking for a golf ball this year and are unsure if the Maxfli brand would have an option that fits your game, you can rest assured that they almost certainly will.
Who Makes Maxfli Golf Bags?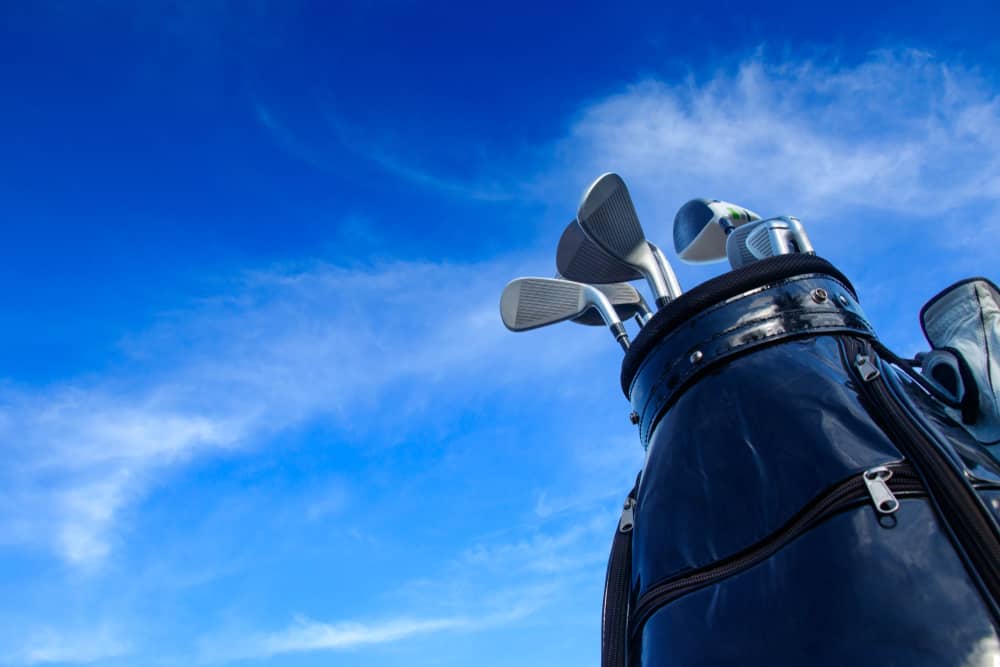 As we have mentioned, the Maxfli golf bags are some of the best-selling options on the market.
The golf bags are still produced by Dick's Sporting Goods now that the Maxfli company has been sold to them.
If you haven't noticed lately, the pricing of golf bags is continuing to rise.
The price for a good golf cart bag is rising well above the $200 mark and getting much closer to the price range of $300 or above.
Most golfers who have been around the game for a while are surprised by this hike in price and wonder if it is really necessary.
With the pricing of golf clubs going up each year, do we really need golf bags to cost this much?
That is where you will notice the Maxfli bag because of its fair pricing.
They make both cart bags and stand bags.
In addition, Maxfli makes golf bags that are built for a woman's golf game as well.
Ensuring that the golf bag you purchase is the proper weight and style is essential.
You will notice that the color patterns and golf club configurations offered by Maxfli are really impressive and worth considering if you are in the market for a new bag.
Above all, the Maxfli golf bags are some of the most affordable options that golfers have to choose from.
Where Are Maxfli Golf Balls Manufactured?
Maxfli golf balls are mostly manufactured overseas in Taiwan.
Almost all golf club and golf ball manufacturers have moved their production out of the United States.
Asian countries have taken on the bulk of the manufacturing and distribution of the golf products that we use on a daily basis.
You will notice that the Maxfli golf balls are priced relatively fairly.
In order to keep these products at a fair price point, the golf balls need to be made in the most affordable way possible.
This eliminates the option of American manufacturing.
With all of the golf club and golf production that goes on in the Asian countries, it is starting to be looked at as a positive when clubs and balls are made at certain facilities.
These facilities are going to show that they have top-of-the-line manufacturing processes and technology.
Combine that with access to excellent materials, and you will get the best that the game of golf has to offer.
If you are not sure if the Maxfli golf clubs are worth searching for, but you are still a fan of the brand, certainly, take a look at the Maxfli golf balls.