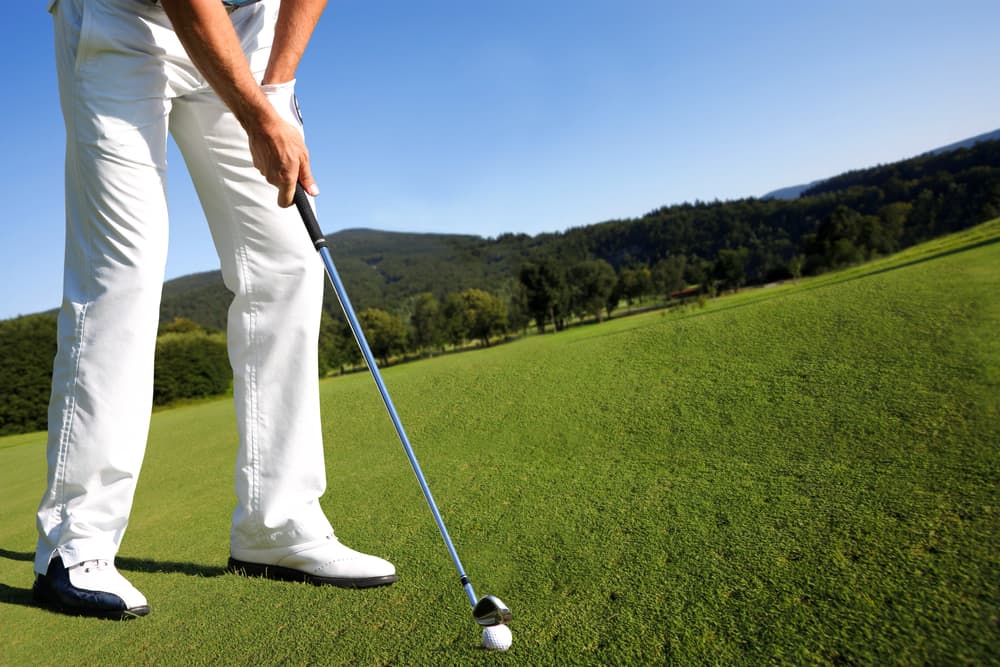 Ensuring that you have the proper fitting golf clubs is essential.
When your clubs are too short or too long for your specific needs, you will find that your performance results will not be ideal.
Many people wonder if shortening golf clubs will make them easier to hit and whether or not this is a good investment to make in your equipment.
If you are on the fence about whether or not to shorter your golf irons, we have all the answers you will need.

Should I Shorten My Irons?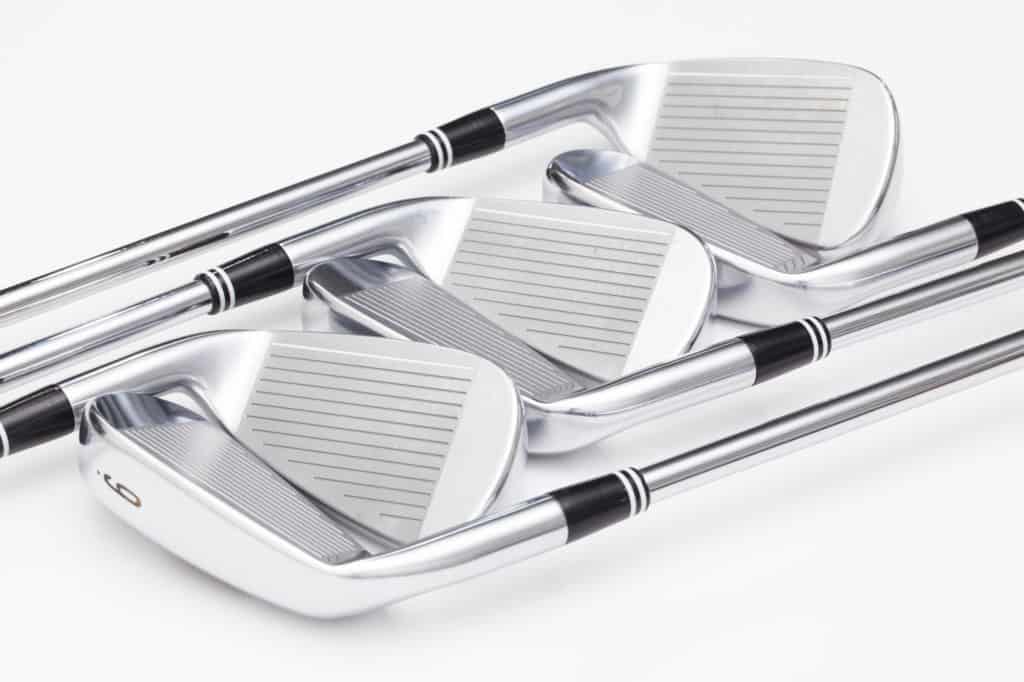 Golfers who are shorter than 5'7" and tend to have a shorter wrist-to-floor length likely need to shorten their irons.
The decision to shorten golf irons typically comes down to the height of the player.
However, there are some signs that you may need to shorten your irons even if you are not shorter in stature.
Let's take a look at some of the reasons you may need to shorten your golf irons and then the impact that it could have on your golf shots.
Signs You May Need To Shorten Golf Irons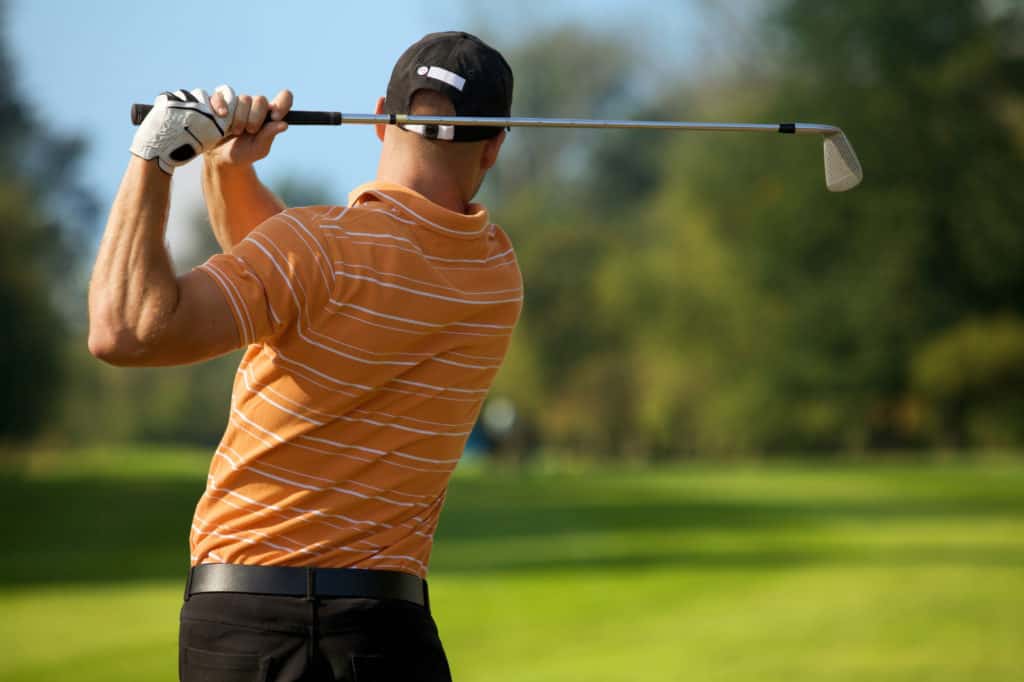 There are several ways to tell if a golf iron is too long, and they are not all related to the height of the player.
Although height is important, it is not the only factor that will impact whether or not you need to shorten your golf irons.
Remember that although there are recommendations for players in the game of golf, these rules are not entirely set in stone.
One perfect example is to look at a golfer like Hubert Green.
He was not a short man, but he used an incredibly short putter with which he was hunched completely over when putting.
When you look at his tournament record and the fact that he could do this to win on the PGA Tour, you will realize golf is much more about personal preferences than statistics.
The key is to find something that works specifically for your game.
1. Inconsistency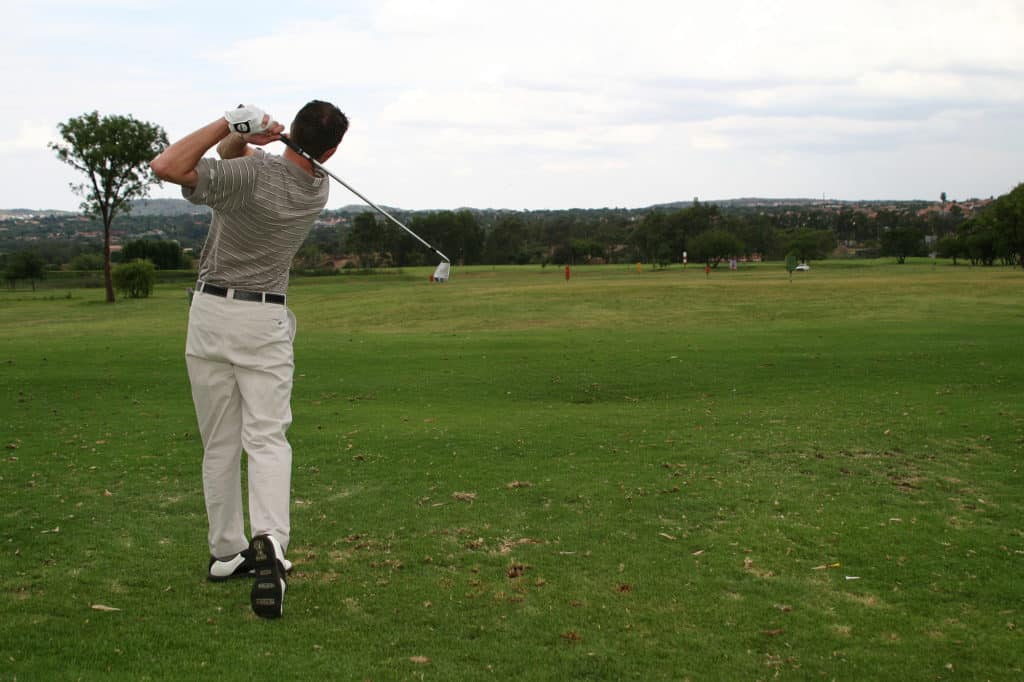 Golfers who need to shorten their irons are likely very inconsistent in the shots that they are hitting.
They may have a few good iron shots in a row and then a few bad ones in a row.
Players may realize that, at the beginning of the round, they are able to hit the iron shots with ease, but then, as the end of the round nears, it is not quite as simple.
It is hard to gain consistency with your golf irons to begin with, but it is even harder when they are not the right length.
To become consistent at golf, you need to be able to repeat the same motion or golf swing over and over again.
Unfortunately for those who are playing with equipment that does not work for their height, this is nearly impossible to do.
Inconsistency is one of the most frustrating things about the game of golf.
When you can't get on a roll, or you can't even predict where the next shot is going to go, the game becomes considerably less fun.
If your golf irons seem extremely inconsistent, it may be worth looking into whether the clubs are the proper length for you.
2. Hitting The Ball To The Right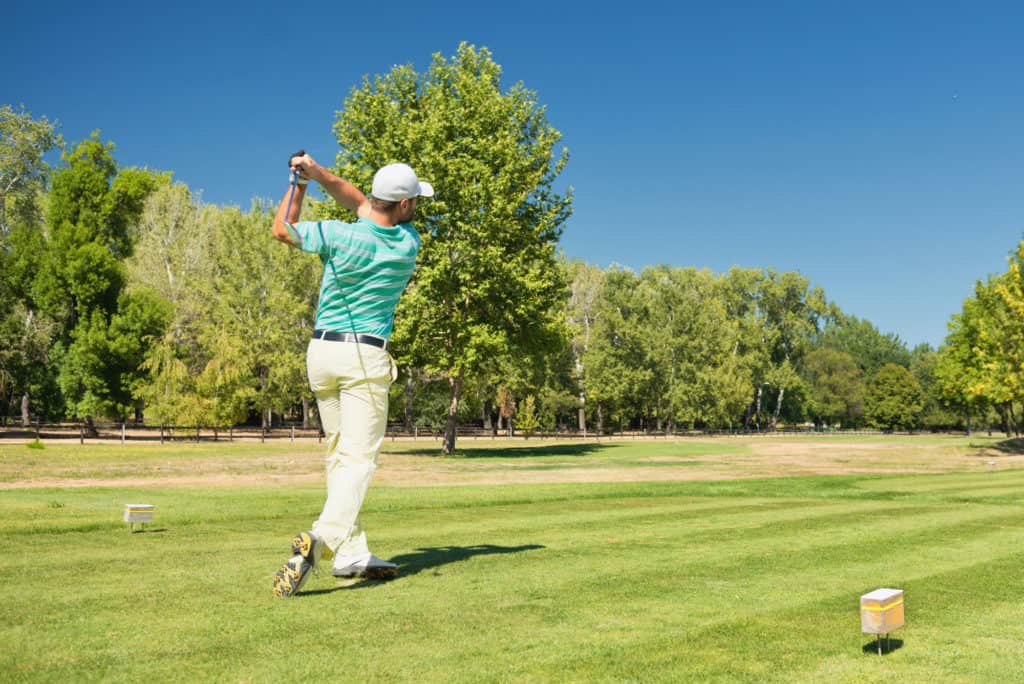 Sometimes when you have a golf club that needs to be shortened, you will hit the ball to the right.
When the golf ball goes towards the right, it is simply because you are not able to properly release the club.
As you get through the impact position, the club stays a bit behind, and therefore, the clubface is also open.
Hitting the ball to the right like this could be a slice, but it also may just be a push to the right.
Either way, it is frustrating and not headed towards your intended target.
Hitting the ball to the right can happen for a lot of reasons, and it is not always about shortening your golf clubs.
However, this is something you should consider looking into if you find that the golf ball goes to the right more often than not.
3. Proper Posture Can't Be Reached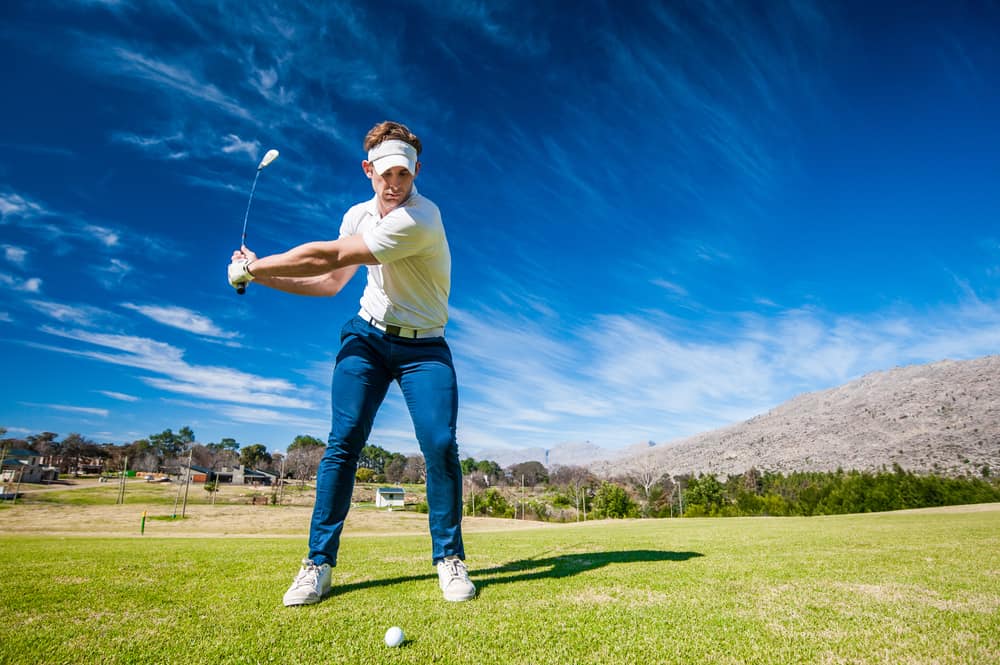 When setting up to hit the golf ball, you must ensure that your posture is good.
You should have the proper spine angle, setup of feet, and distance from the golf ball.
Those who have golf irons that are too long are going to have a hard time finding the proper posture.
Most of the time, the stance will be a bit too upright and too far from the golf ball.
These players will look as though there is a lot of room between them and the golf ball.
When the club is too long, and there is space between the player and the ball, the issue becomes the connection to the ball.
Typically speaking, when you stand closer to the ball, you can get a better feel over the shot that you are hitting.
You will have more control and be able to do more with the shot.
This is why when you putt and chip, it is more about feel than when you hit a driver.
The problem for those who are playing with irons that are too long for their game is that they are too far from the ball to develop a proper feel.
This will have a significant impact on the shots with the shorter irons.
It is essential to hit a short iron with feel and precision.
If the club is too long and you are taking a driver-like stance, you are going to struggle with getting the control that you need.
In the end, posture is going to be an essential part of this process, and it should be seriously considered.
If you watch great players, their posture is perfect, and it is repeated from one shot to the next.
4. Slower Swing Speed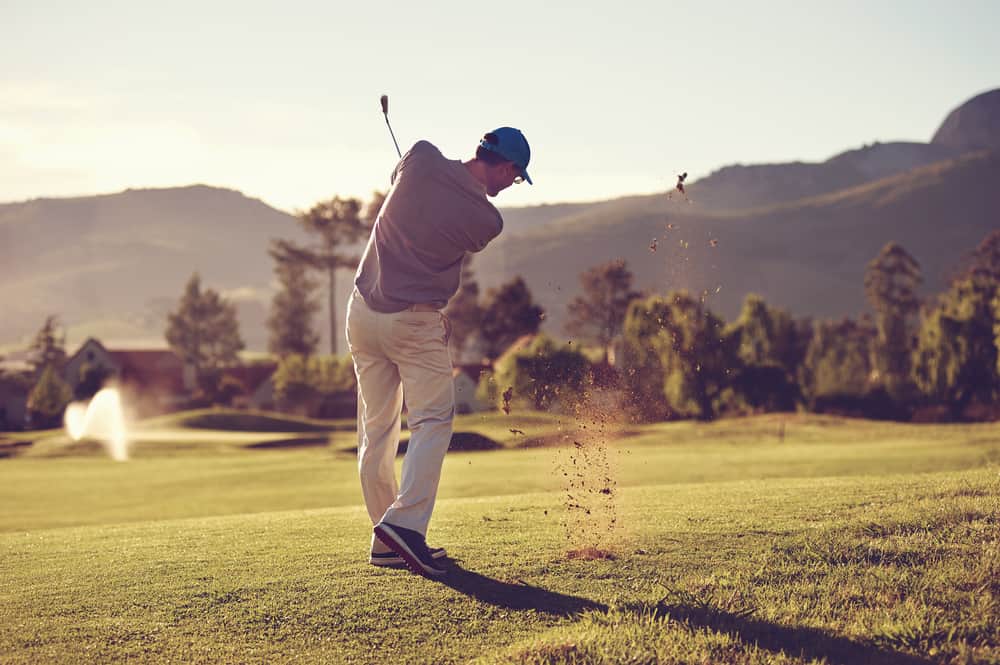 Do you feel like you can't get the clubhead speed that you need?
Chances are the reason behind the slower clubhead speed is that you are not able to swing the club around you quite as fast.
All kinds of accommodations can be made to a club to make it easier to swing fast.
You can change the shaft to a lighter golf one, or you can get a lighter clubhead.
However, one of the other ways to do this is to shorten the club.
If you think of it from a scientific standpoint, a shorter golf club is certainly quite a bit easier to swing.
For those who are looking to shorten their irons, it is essential to ensure that you are still going to be able to control the iron even when it's shorter.
Sometimes a club is shortened too much, golfers learn to swing it extremely fast, and then you see shots starting to head to the left.
Instead, try to make sure that the club is built to the perfect length for you so that you can maximize speed, carry, and launch angle.
Impact Of Shorter Golf Irons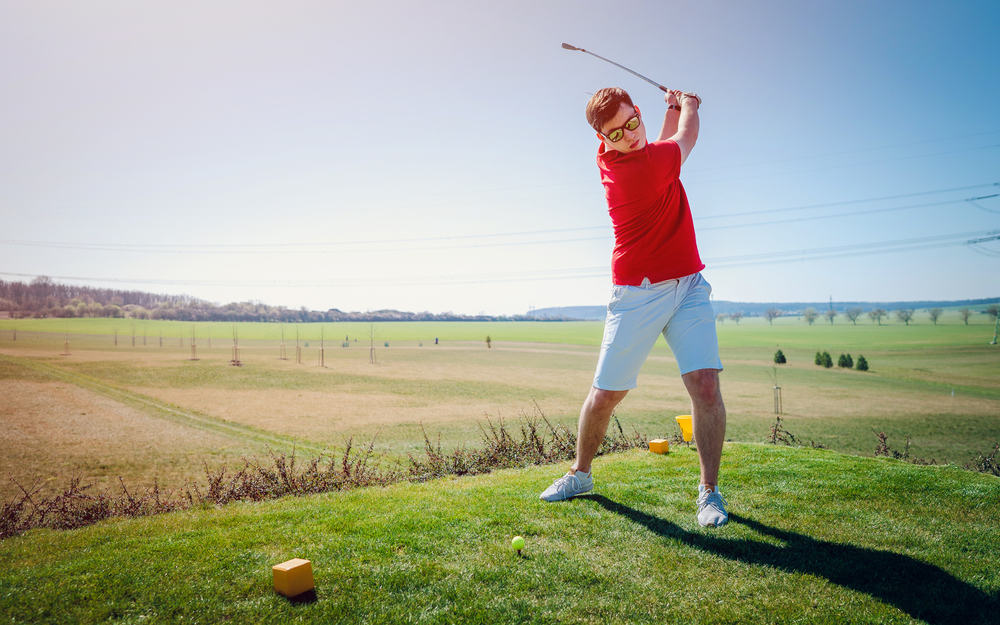 Now that you have a better idea of the signs to look for before shortening your irons, let's take a look at some of the impacts of shortening golf irons.
Before taking all your grips off and adjusting the length of the club, it is good to understand what the results are going to be.
Knowing for sure if this will have the impacts that you are looking for can help to secure your decision to shorten your golf irons.
1. More Confidence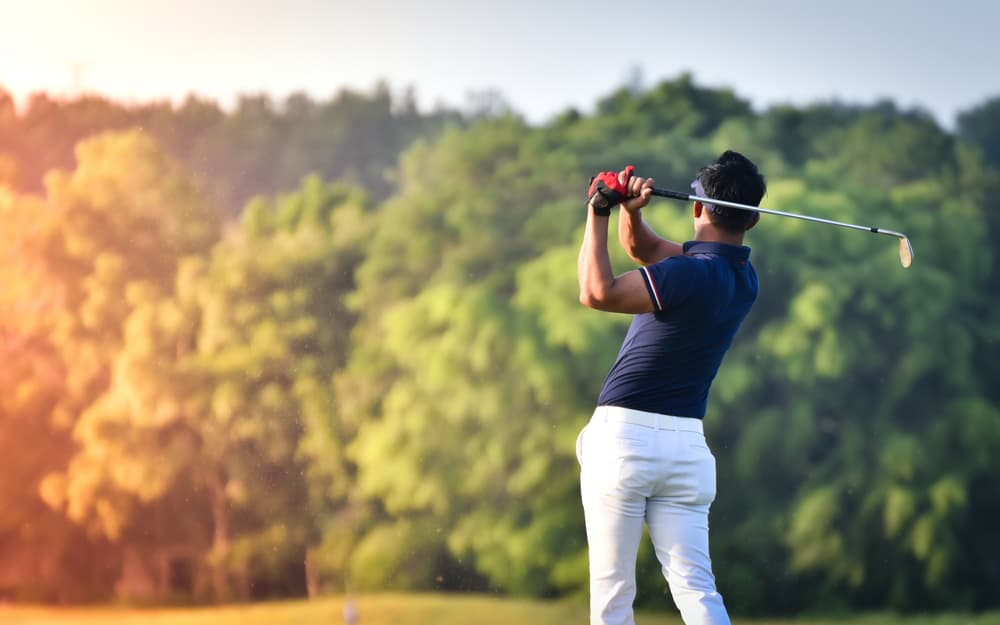 Players with a shorter golf iron will instantly feel as though they have more control.
Have you ever picked up one of your kid's golf clubs and thought it seemed very easy to hit?
Of course, the difference won't be that extreme as the difference in length will usually be less than an inch.
However, golfers with shorter golf irons tend to have more confidence.
Given the choice to hit a four iron or a nine iron into a green, most golfers would choose the nine iron.
One of the reasons the nine iron is easier to hit and to control is simply that it is shorter in length.
Developing confidence in your golf game helps with scoring lower, but it also helps with the overall enjoyment of the sport.
When you can stand over a golf shot and have a pretty good idea of where the ball is going and how it will get there, you will be much better off.
Over time, this is probably one of the most essential benefits of shortening the golf irons.
2. Potentially Higher Launch Angles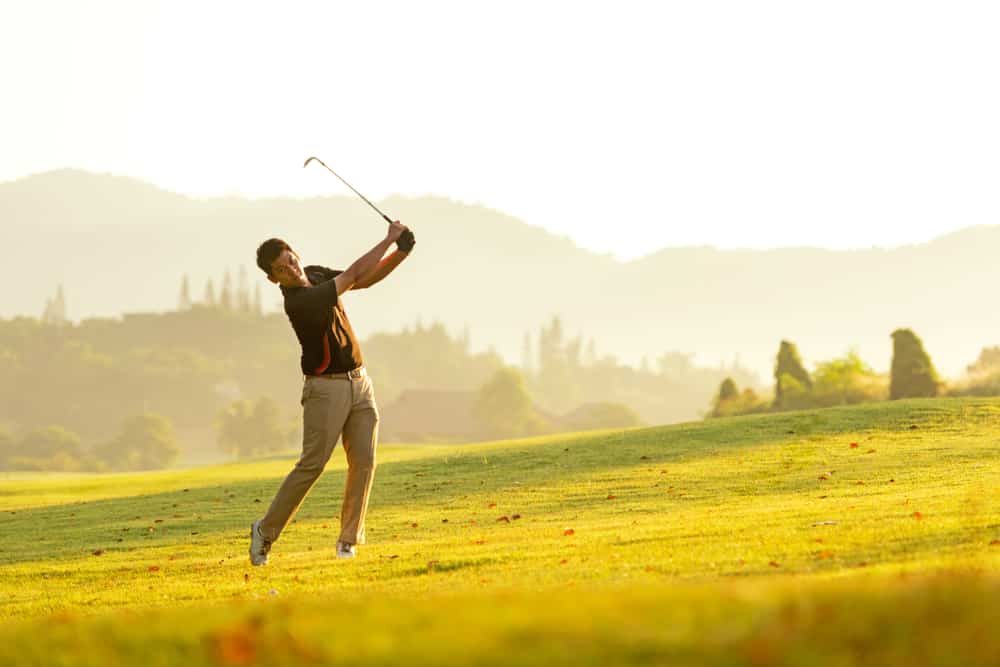 When you shorten your golf irons, you may also see an increase in the launch angles that you can get.
Sometimes when the golf irons are too long and you are standing too far from the ball, the angle of descent into the shot is not nearly as good as it should be.
Therefore, the launch angle is a bit more of a line drive than the full compression shot that flies higher.
If you shorten your golf irons, you may see an increase in ball flight.
Some players worry that this ball flight may be too much and that it is not a good thing for overall distance.
This is not the case.
A golf ball that flies high will have an easier time stopping on the green, and it will also tend to have less drag as it travels through the air.
This is where golfers find that their shots become easier to control and manage, and they are able to start going after pins.
The potentially higher launch angles are just another positive of getting a golf iron that is correctly fitted to your height.
3. Distance Impacts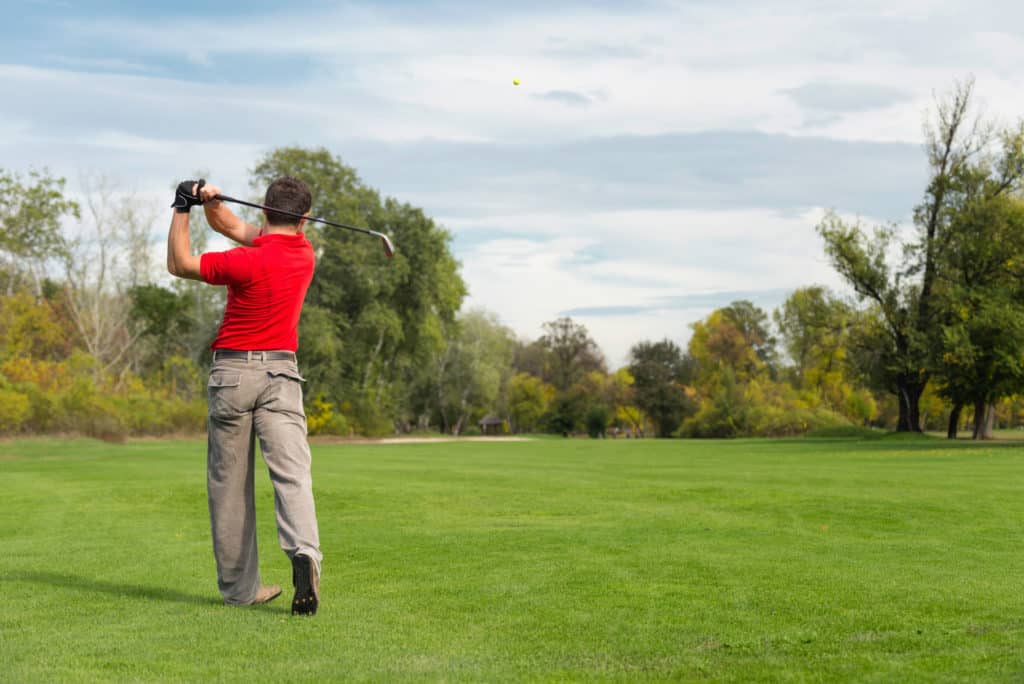 Every golfer must be able to hit a golf ball far.
When you can get distance, the game of golf becomes quite a bit easier.
Therefore, it is important to consider how your distance will be affected when you shorten your irons.
One of the main reasons people do not like to shorten their golf clubs is that they are afraid it will cause a loss of distance.
Although this can happen, it is not necessarily the case in all circumstances.
Technically speaking, you won't be able to hit as long of a golf shot with a club that is shorter in length.
To hit really long golf shots, you need a longer iron.
Think about how you need the driver to get the full distance from the tee as opposed to a pitching wedge, which is much shorter in length and would not have this same capability.
The most important thing to remember about the distance when you shorten your irons is that it does not always mean a decrease in distance.
If your irons were too long for you to be confident or to have the right swing speed or posture, chances are you would gain distance if you shortened them.
A golf club is only good for a player when it can be controlled.
As soon as control is lost, the distance does not matter, and the player must work on regaining control.
If you know your irons are too long for you, but you can swing them well and control them, you don't need to shorten them.
In the end, don't make this decision based on distance as you will probably find that the distance will work itself out in the long run.
Having the consistency, proper spin, and impressive launch angle will be all that is needed to get your golf ball where it needs to be.
How Do I Shorten My Irons?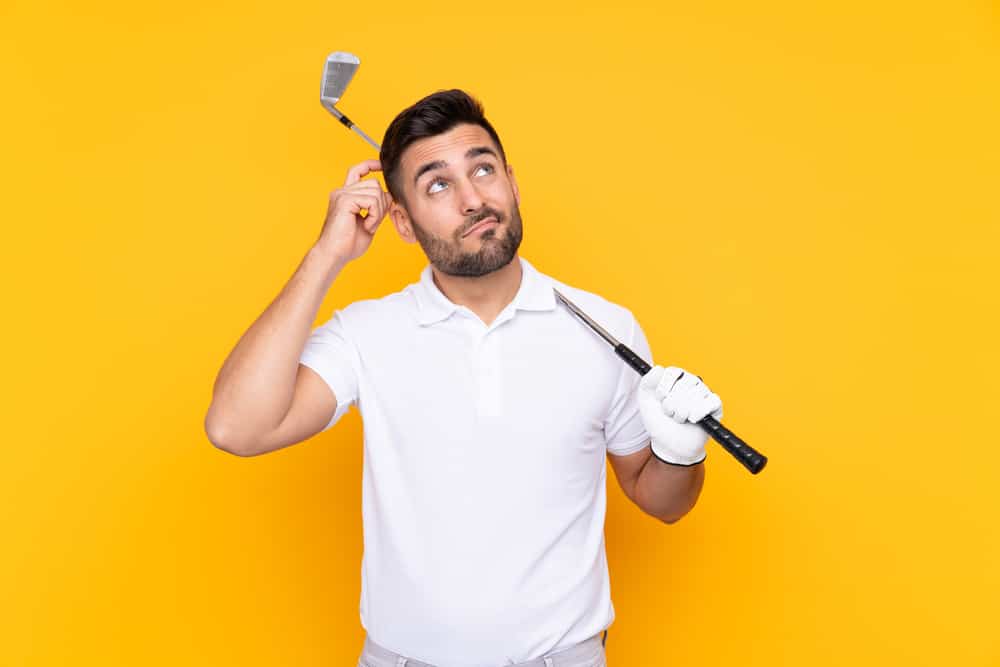 If you have decided that shortening your golf irons is the best choice for your game, you will have two options.
The first is to find a local club fitter, have them measure you, and then cut your irons down to fit your specific height.
Another option is to take this process on yourself.
Even if you have not regripped a golf club before, chances are you can learn to do it pretty quickly.
It is not hard to shorten golf irons, but it is more about having the right supplies and making sure you carefully follow directions.
In fact, those who need to lengthen their clubs tend to have a bigger project in front of them than shortening the irons.
We found that shortening golf clubs is easy once you get past the first one.
You can simply follow the same process over and over and enjoy the finished product.
As far as costs are concerned, the price of shortening your golf irons will only be as much as your labor and a new set of grips.
You can purchase grips that will work for an entire set of clubs at a very reasonable price.
Once you have the grips and the proper tools, this is not a hard thing to get done.
We highly recommend shortening your golf irons if you feel it is a good fit for your game.
Don't let the work of this project or the overall cost deter you from shortening your golf irons.
In the end, the process will have been well worth it when you see the results in your game.