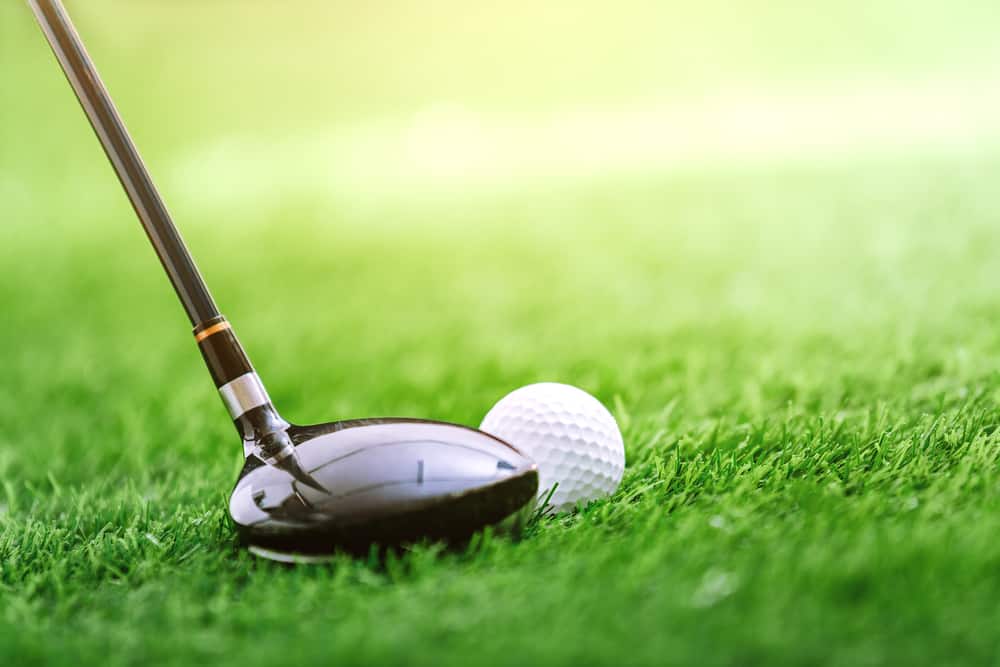 It can be hard to find a driver that is smaller than the typical 460 cc limit that the USGA currently has in place.
If you are looking for something that has a bit more of a traditional look, then there are some decent options to choose from.
We have come up with ten solutions for the golfers who think the smaller clubhead size is a better choice for their game.
Each of these examples of mini drivers will appear to be quite a bit smaller than some of the gigantic golf drivers that are on the market today.
If the size of your current driver is bothering you a bit, here are ten mini options to choose from.

Best Mini Drivers (Top 10)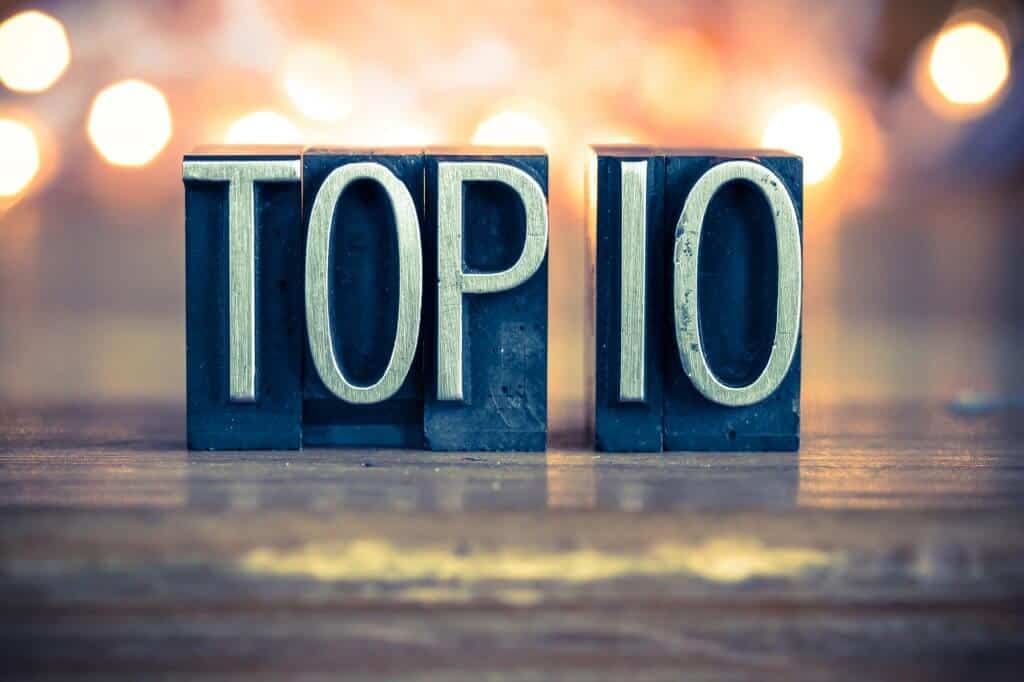 1. Honma Golf- TR20 440 Driver
Key Features
Speed efficient
Internal vertical groove technology
Premium construction
The standard for a driver on the PGA Tour is currently 460 cc.
Not long ago, this limit was 400 cc.
As soon as the increase was announced, almost every company decided to go to the larger clubhead.
This is because, when you have more room to work with on the clubhead, you will have more surface area for a sweet spot and most likely increase distance.
However, Honma Golf is a company that still thinks a bit outside the box.
They found that, at 440 cc, they would have a better combination of feel, distance, and performance.
Therefore, this driver was left at 440 cc, and it is incredibly high performing.
You will find that Honma golf clubs are some of the fastest on the market.
The feel is very lightweight, and it is faster than other drivers you will swing.
In addition, this is not an adjustable golf shaft.
Honma does quite a bit of research into what will work for golfers, and they set their golf drivers accordingly.
They don't want you to set a club up to not work for your game.
Instead, put this club in your bag and know that it will be lined up to the target every time.
Pros
Premium golf driver with high-end components
Great looking clubhead
Impressive ball speed and distance
Cons
It tends to be quite a bit more expensive than other options
2. #1 Mini Golf Driver Illegal Distance Accuracy PGA Hot Custom Golf Club Compare TaylorMade
Key Features
Similar to TaylorMade Mini driver
Not a conforming golf club
Made from forged beta-titanium
You may remember that TaylorMade had released a mini driver for a few years that was supposed to fly further and act better than some of the larger equipment.
The fact is that the driver was not a great seller for TaylorMade.
It turns out that in today's society, most golfers are looking for larger and more robust clubhead sizes.
Certainly, we can understand both sides of this story, but it's a good idea to know the story behind this illegal mini golf driver.
Although you won't be able to use this driver in a tournament round, it does have some of the same functionality and features that once could be found in the TaylorMade Mini.
This customizable mini driver provides lots of clubhead speed, impressive distance, and more accuracy overall.
Pros
Very easy to hit
Similar look to the TaylorMade Mini
Lots of clubhead speed and distance at impact
Cons
Not a USGA-c onforming golf clubs
3. Big & Tall Men's (+1" Longer Than Standard Length) Integra Slice Killer 400cc 10.5° Driver Right Handed Premium Ultra Forgiving Stiff Flex Graphite Shaft Tour Velvet Grip
No products found.
Key Features
400 cc
It helps to reduce slice
Built for a taller golfer
Some players are looking for a driver with a smaller head because they believe it will help them to be more accurate.
Certainly, this is understandable considering how difficult it is to get a driver to travel straight off the tee.
This club is made to be one inch longer than standard and appeals to the golfers who are taller than average.
You will notice right away that the look of the club is quite different, and players are going to have to learn to work with it.
The Slice Killer is a golf club that will straighten out your shots and make it easier to control the ball again.
Overall, you will be impressed with all that this club offers with only 400 cc.
Pros
Longer than standard for taller golfers
Premium graphite shaft
Offset design to eliminate the slice
Cons
Not an excellent choice for golfers who can hit the ball relatively straight
4. 14° GX-7 "X-Metal" – Driver Distance
Key Features
Legal for tournament play
Built for mid to high handicappers
Control and accuracy
The GX-7 is a popular choice for those who are looking to replace their driver with a different type of golf club.
This is a 14-degree metal wood that looks a bit like a hybrid and a driver combined.
You will quickly notice that you can get much more carry and accuracy with the GX-7 than you might have thought possible.
The loft of this club is 14 degrees, which is just a bit higher than a typical driver, so you won't be leaving too much on the table.
In addition, you will find that the length of the club is quite a bit shorter, and that is why we see such better control with the GX-7.
Another great thing about this club is that it comes in five different shaft flexes.
This means that regardless of your swing speed, there will be an option that works for your game.
Overall, you will find that this is a non-traditional replacement for a driver, but it is one that is giving players quite a bit of success.
Pros
A lot of control
It swings more like an iron
It comes in several different flexes
Cons
May not be as long as a traditional golf driver
5. Men's #1 iDrive 13° Driving One Iron Wood Hybrid Driver Right Handed Premium Ultra Forgiving Regular Flex Graphite Shaft Tour Velvet Grip
Key Features
Driving iron/driver
Higher launch angle
Low center of gravity
The Men's iDrive is a driving iron wood that is used as a driver replacement.
When you look down at this club, you will immediately notice that it is going to look like a mini driver.
The concept with the iDrive is that if you are good at swinging your irons, you will have a much easier time getting the ball off the tee with this club.
Golfers who use the iDrive find that they have a much easier time finding the fairway after one of their shots as well.
With a low center of gravity, you will also notice that this club launches quite a bit higher than similar mini head drivers on the market.
The higher launch is an important factor for forgiveness.
As much as you may not like the large head drivers, sometimes it is easier to get a better launch with them.
When switching to a mini, it is a good idea to consider the shorter, more lightweight shafts to ensure you can get the launch and the accuracy that you need.
Pros
Large sweet spot
Low shot dispersion
Aerodynamic design for more speed
Cons
Takes a bit to get used to the offset look of the clubhead
6. HammerX Turbo Driver Golf Club With SmartShaft
No products found.
Key Features
Promotes very fast swing speeds
The original Power Core technology
Aerodynamic design
The HammerX is a unique alternative to a traditional driver, and it has a much smaller head than you may be used to.
One of the things you will find with the Hammer X is that the clubhead is almost non-existent.
There is so much space in the head of the driver that players feel as though there is less resistance when they swing.
All of that space paired with the Power Core technology, allows golfers to feel as though they can hit this ball with their full potential.
Some golfers have gotten ridiculously long results with this driver, and that is why it is not considered legal to use for tournament play.
However, as we have mentioned in the past, not all golfers are going to be cut out for tournament play.
If you are simply looking to increase your swing speed and need something that helps you launch your driver quite a bit further, the HammerX could be a perfect choice.
Pros
Lasts for a long time
Aerodynamic design that helps increase clubhead speed
Power Core technology is unique
Cons
7. Srixon Z 785 Driver
Key Features
Ti51AF Cup Face
Quick loft and weight adjustment
Lightweight driver
As we have mentioned, many of the golf drivers on the market are no longer being made in the smaller mini head size.
They can prove to be a bit too difficult for the majority of golfers to play with, and unfortunately, this has caused the mini driver to lose its place in the market.
However, this does not mean that you can't find golf clubheads that are still very neutral and small looking and can help you get some more control.
One of those is the Srixon Z 785.
This is not the newest release from Srixon, and that is partly what helps to make the clubhead look a bit smaller.
With the quick tune system and impressive face technology, you should not feel as though you are losing any distance when switching to the Srixon.
Pros
Lightweight carbon feel
Adjustable driver
Clubhead looks a bit smaller than normal
Cons
Still not smaller than 460 cc
8. Autopilot A14 Premium Golf Drivers for Men & Women with Anti-Rotation Design – Tested by Trackman Against Traditional Drivers- Legal for Tournament Play- Includes Headcover
Key Features
Anti-Rotation technology
Square and smaller clubhead
Tested and legal for tournament play
The concept of the square head driver being a good choice for golfers who need control is starting to come back around.
The new Autopilot A14 is a legal option for golfers who want something that is easy to hit and has a very high MOI or Moment of Inertia.
With the A14, you are going to get lots of forgiveness and stability when you make contact with the ball.
The great thing about this driver is that it is legal for tournament play.
As you have likely noticed, some of the smaller head drivers are not allowed in tournaments, and that typically has to do with the distance and accuracy they create.
In addition to being smaller than standard and a good choice for golfers who struggle with consistency, the Autopilot A14 also comes at a very fair price.
Pros
Has been tested and approved by USGA
Performs well on Trackman
Square shape for anti-rotation
Cons
Square shape takes a little while to get used to
9. Callaway X HOT Driver
Key Features
Long distance
Forgiving
Fast ball speeds all around
If you like the Callaway golf drivers, but you are having a hard time with how large the newer models look, then the Callaway X Hot could be a great choice.
This model is several years old, yet there are still plenty of them on the market.
The things you will love about the X Hot driver include long distance and adjustability.
This was one of the more adjustable drivers for Callaway before they moved into the new Jailbreak and AI technology.
The X Hot is chemically milled to have a precise center of gravity and consistent launch off the clubhead.
The ball speeds are impressive, and for the money, you are going to have a very hard time finding a better club than this.
Pros
Very long distance
High ball speeds
Adjustable driver head
Fair pricing
Cons
Still a 460 cc, but it appears smaller
10. Tour Edge Golf Hot Launch 4 Driver
No products found.
Key Features
Can help to promote a slice
Smaller look
Very traditional driver head shape
Last but certainly not least is the Tour Edge HL4 Driver.
If you are needing an upgrade in your equipment but afraid to choose something a bit too big, the HL4 is the way to go.
This golf club is high performing, easy to maneuver, and will help you hit straight drives all day long.
When you look down at the HL4, it has a very traditional golf head shape, more like something you would have found on the market ten years ago.
This is very appealing to the golfers who have not upgraded in quite some time.
We are continually impressed with all that Tour Edge is able to offer for such a fair price.
The golf clubs tend to get higher launching, better at fighting slices, and they have a lifetime warranty.
Although you may not hear quite as much about the Tour Edge golf company, don't let that influence your opinion about them.
This is a golf manufacturer that knows what they are doing and is capable of producing very high-quality clubs for a wide range of players.
Pros
Very high MOI
Can help to fight slices
It comes with a lifetime warranty
Cons
Feel coming off the clubface is not as impressive as other choices