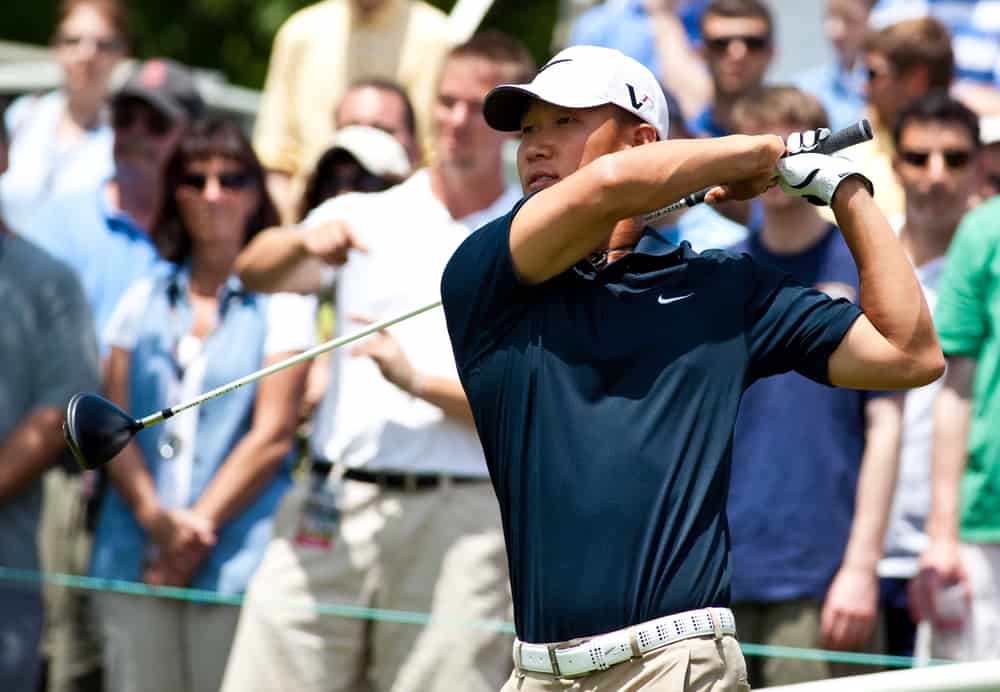 Golfer Anthony Kim had a really impressive run on the PGA Tour, but it was a bit short-lived.
For years, we have been waiting to see if Anthony Kim would come back and make a debut again, but so far, it has not happened.
If you are curious about what happened to Anthony Kim and whether or not he will come back to the game of golf, we have all the answers you need.
Let's look at what you need to know about Anthony Kim and all that his golf career turned out to be.

What Happened To Anthony Kim?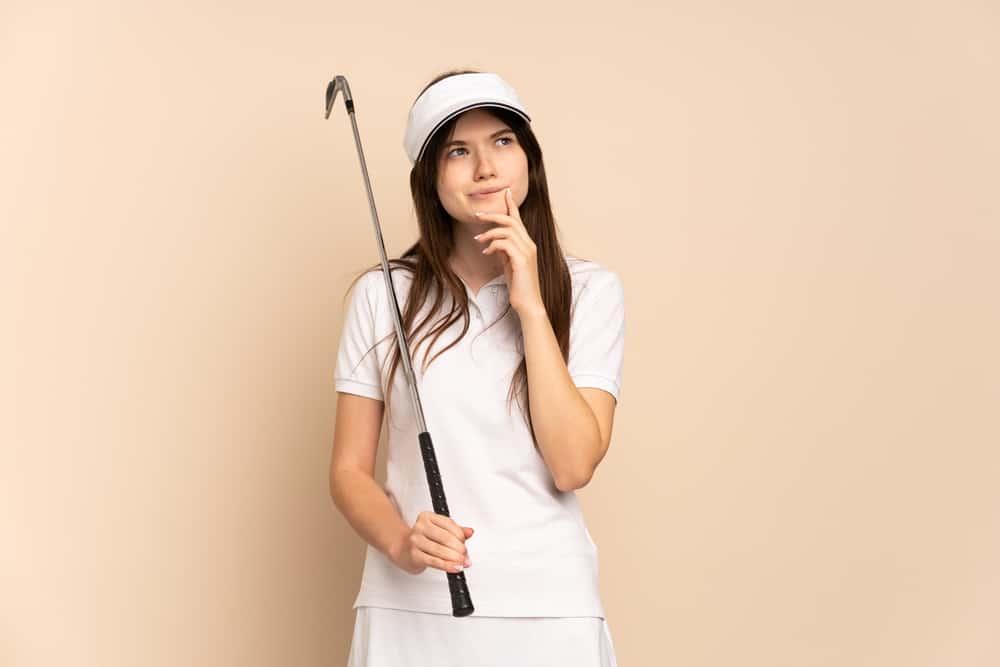 Anthony Kim suffered an injury in his Achilles tendon that required surgery and cost him his career.
At the time, though, he didn't believe his career was over.
It turns out that this surgery ended up making it too difficult for Kim to play well and be the golfer he needed to be to compete.
Over the years, when you can't play and compete the way you thought you were able to, it will change your entire career and make it so that the possibility of competing is nonexistent.
At the time, the PGA Tour team was changing quickly.
New young players were coming to the Tour, and these players were really great.
For many years, we didn't hear from Anthony Kim because he was struggling to be able to strike the ball the way he used to be able to.
Now, Anthony Kim is faced with a difficult decision to make regarding an insurance policy that he purchased back when he was younger.
Anthony Kim's Insurance Policy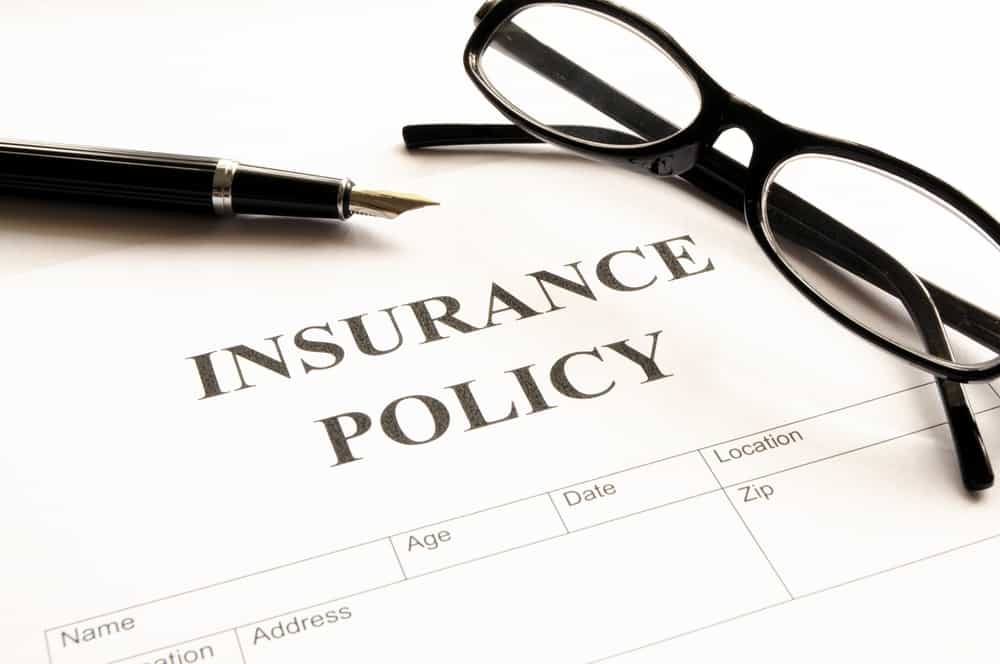 Any business will buy insurance to protect them from liability, damage, or personal property damage.
However, for professional athletes, they need to insure themselves.
With an insurance policy, something can happen to the athlete, but they are still able to make money from the insurance policy.
Luckily, years ago, Kim was smart enough to purchase a policy for himself that insured against an injury that would inhibit his career.
Although there are mixed reports, the insurance policy is rumored to be anywhere from $10 to $20 million.
This insurance policy is something that Kim can capitalize on.
He will be eligible to take the money from this policy if he retires from golf at 29 years old.
This is a big decision to make with so much life left in him, but $10 million is also a lot of money to give up.
The key here for Anthony Kim is that if he tries to play in a PGA Tour event just to see if he is capable of playing, his insurance policy will be voided.
Voiding a policy of this size is a big decision, especially with plenty of other careers in golf that he can pursue, and now the LIV Tour.
What About The LIV Tour For Anthony Kim?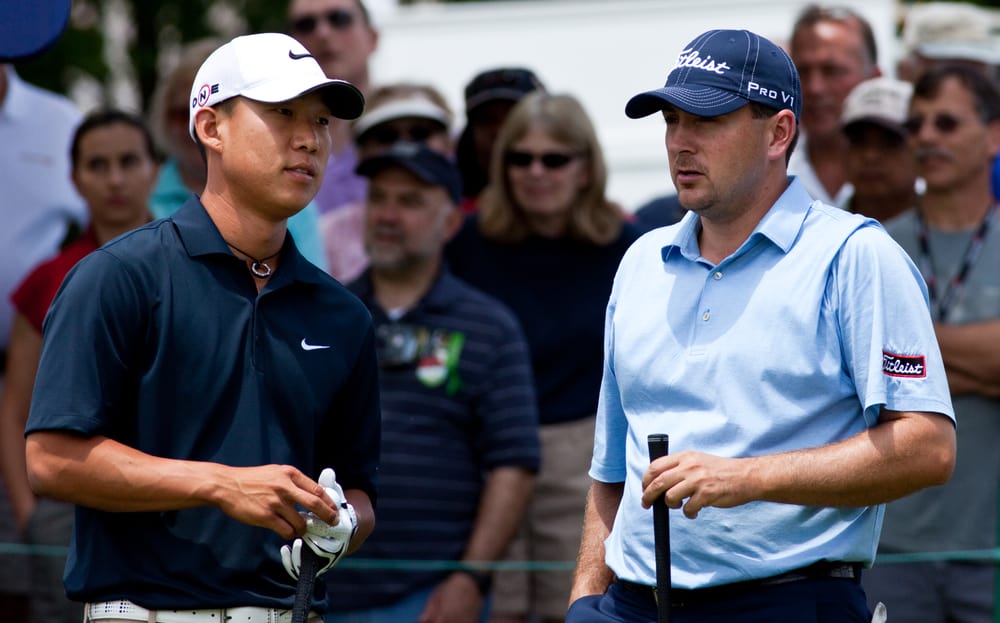 Anthony Kim has stated that if he were to play in a PGA Tour event, it would void his insurance policy, and therefore, he is not yet ready to do that.
However, there is still some discussion about how the Saudi-backed LIV Tour plays into this.
The LIV Tour obviously was not in the mix when this policy was put into place.
Years ago, the statement talked about professional golf in the capacity it once offered.
There are legal talks going on about whether or not Anthony Kim could maybe play on the LIV Tour and make his career there.
The one thing that the LIV Tour has the capability of doing is paying Kim to come and join their Tour.
Players are getting millions of dollars just to come over and join the LIV players.
For Kim, a buy-in of $10 million would handle his walking away from the policy and make it easier for him to decide if he still wants to keep playing the game.
For many years, Anthony Kim has been doing his own thing.
Therefore, it's hard to say if he wants to go and start competing again or if he just wants to take his 10 million dollars.
On the LIV Tour, this money could be earned rather quickly with a few Tour wins, but as we know, in golf, nothing is guaranteed.
Only Kim knows how good his game is compared to how it once was.
He knows and understands all that is involved in becoming a professional again, and if he doesn't have it in him, he's not going to sign up for something like this.
It will be interesting to see what his decisions will be.
Anthony Kim Playing History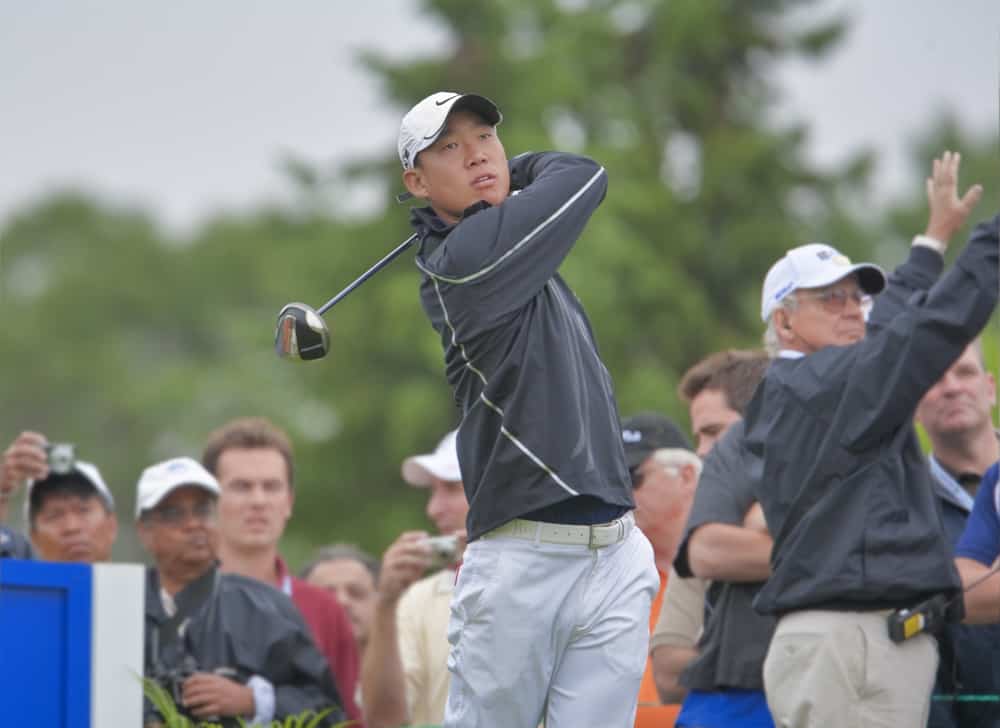 Before you can see what a big deal it is that Anthony Kim had to end his golf career, it's important to understand what type of player he was.
It takes so much work to make it into any professional sport, and Kim was able to get into the PGA Tour.
10 years ago this week, Anthony Kim won the Houston Open (and our hearts). A quick look back at that final round. pic.twitter.com/6qtgabO9Bj

— Skratch (@Skratch) April 3, 2020
The key for him is that his injuries kept him from staying.
1. Early Life
Anthony Kim was born in Los Angeles, California.
He is of Korean descent.
Although he was born in California, he did not stay there too long and ended up moving throughout the country when he began his golf career.
As a young person, Kim played quite a bit of golf, but he didn't have a junior career that people talked about all that much.
He went to the University of Oklahoma and played golf there.
In 2005, he was part of the Walker Cup Team that was able to capture a victory that year.
In the year 2006, Anthony Kim turned professional, and nobody was quite prepared for what was to happen next.
2. Professional Career
After Anthony Kim turned professional, he quickly earned a sponsor exemption to the Valero Texas Open.
The tournament committee at the Valero Texas Open decided that they wanted to see what Anthony Kim could do on the pro tours.
We quickly found out!
In just his first tournament on the PGA Tour, Kim earned second place.
Once he got his PGA Tour card in 2007, he continued to play well with four top-10 finishes in his rookie season.
At this point, Anthony Kim had still not won an event, but that only took until 2008 for him to be able to capture his first PGA Tour win.
The Wachovia championship was his first win, and he won by five shots.
In addition, he scored the lowest total score ever in the Wachovia Championship.
At the time, Ben Curtis was playing a ton of great golf, but Kim was able to beat him by five total shots to win that event.
At the age of 25, Anthony Kim was able to win twice in one year.
This was the first time that anyone had done that since Tiger Woods in 2000.
In addition, he became part of a very elite club of players who were able to win more than one before they turned 25.
This includes Tiger Woods, Phil Mickelson, Sergio Garcia, and Adam Scott.
At one point in 2008, Anthony Kim moved up to sixth place in the World Golf Rankings.
3. Injury
Anthony Kim's career was in great shape.
He was making great strides and becoming one of the best players that we have seen in the under-25 group for many years.
Some wondered if he would be able to start breaking some of Tiger's records and become one of the better young players in the game.
Unfortunately, this is when he got injured.
Anthony Kim had an injury to his left Achilles tendon, and unfortunately, it required surgery.
The problem was that, after this surgery, his golf game was never the same.
In fact, he didn't even really go back to playing golf for several years.
Many golfers can battle their way through injury and end up making it back on the PGA Tour.
Look at a golfer like Ben Hogan, who was in a horrific car accident but still made it back on Tour to win a PGA Tour event.
For so many years, we waited for Anthony Kim to come back to the tour, and it just never happened.
In fact, there were times when he was interviewed as saying he didn't even play golf anymore.
Only recently, with this issue regarding his insurance policy, did Kim actually come out and start talking about where his career has taken him and what his future plans are.
Why Do Some Pro Golfers Disappear?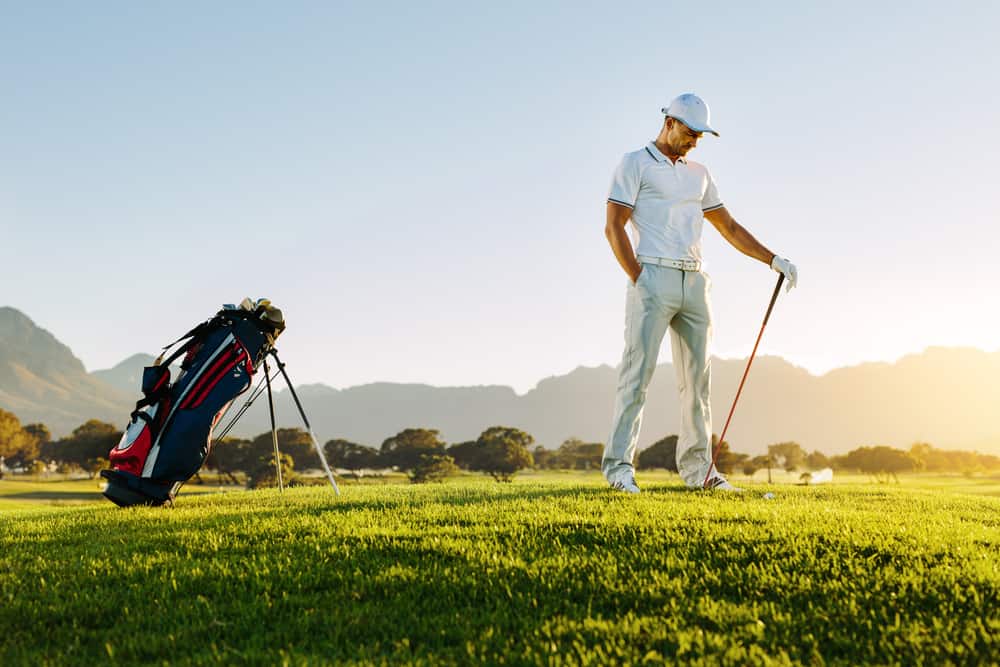 Anthony Kim is not the first professional golfer who had a tremendous career ahead of them to disappear.
This is something that has unfortunately happened before.
Here are the things that sometimes cause professional golfers to disappear and choose other careers.
1. Physical Injury
One of the most popular reasons for a golfer to leave the PGA Tour and choose a new career is an injury.
The physical injury is so difficult because, many times, it is out of the control of the player.
Players can simply swing the wrong way, or in the case of Tiger Woods, get into an accident, and their career is over.
Even Will Zalatoris had a great season going this year, and it came to a quick stop with some trouble he had with his back.
Seeing things like this happen to players is so difficult, but it will continue to happen because of all the body parts needed to swing a golf club well.
2. Mental Difficulties
Perhaps just as common as the physical injuries that we see with professional golfers are the mental issues that some of these players come across.
There are times when playing great golf is just challenging to do unless your mind is entirely clear.
If you are concerned with things like your golf swing or struggling, thinking you are not good enough to play on the PGA Tour, it's impossible to play well.
At some point, all golfers on Tour can hit the ball a long way, consistently and with whatever ball flight they want.
Once this happens, mental toughness is all that matters.
Players can take their game to the next level and be able to stay there.
If your mind is not strong, chances are your career will be short.
In addition, some players who are better liked have an easier time keeping their mental game straight.
Golfers who create controversy or are not well-liked tend to struggle to stay positive about their game.
3. Can't Handle The Lifestyle
Another issue that comes up is the players who can't play because they can't manage what the lifestyle is like.
Some players struggle with traveling while others struggle with being able to manage all that money.
It's tough, but if you are smart about how you manage and have the right people on your team, you can make it.
Some young players have to be very careful because they have so many people who want to get involved in their careers, and these people don't always have their best interests in mind.
Luckily, with the way the sport has grown, parents of juniors who work their way up the ranks can learn to prepare their children for what success is like.
Success in the game of golf is a big deal, and like any other professional sport, it needs to be managed for the long term, not just the immediate future.
Conclusion
We hope you now have a bit better understanding of what happened to Anthony Kim.
His career is one of the most disappointing in golf history.
He was a young golfer with so much potential and incredible talent.
Even Tiger Woods has commented about the potential that Kim had and how it's a shame that his game had to end in this way.
He was friends with other Tour pros who hopefully also learned to invest in a policy that protects them should their career come to a sudden end.
Only time will tell whether or not Anthony Kim chooses to cash in on his insurance or give professional golf another try.