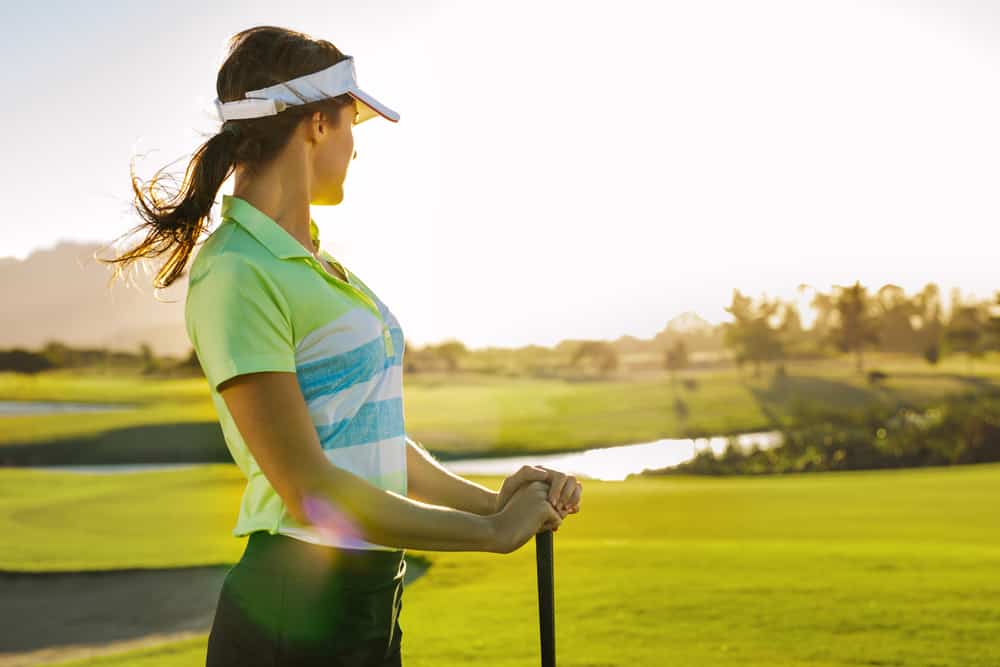 Going golfing for the first time can be quite a bit of fun and also a bit nerve-wracking.
The best thing you can do to make sure you are ready for your first experience on a golf course is to be prepared.
Being prepared includes being dressed properly.
If you are wondering what to wear golfing for the first time, we have you covered.
We have split our guide into men, women, and children golfers to ensure that you have the right clothing.

What to Wear Golfing for the First Time: Men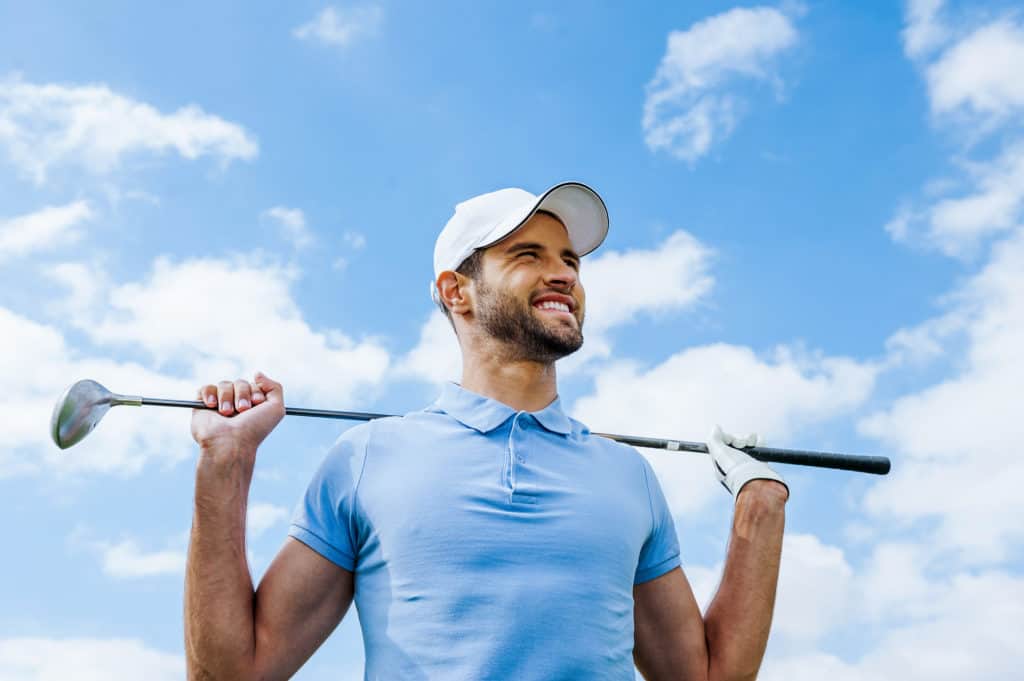 For men golfers, the pressure is going to be on.
The dress code for both women and children can sometimes be a bit more lenient than the male golfer.
If you have never been on a golf course before, you will need to be very careful about what you wear.
1. Top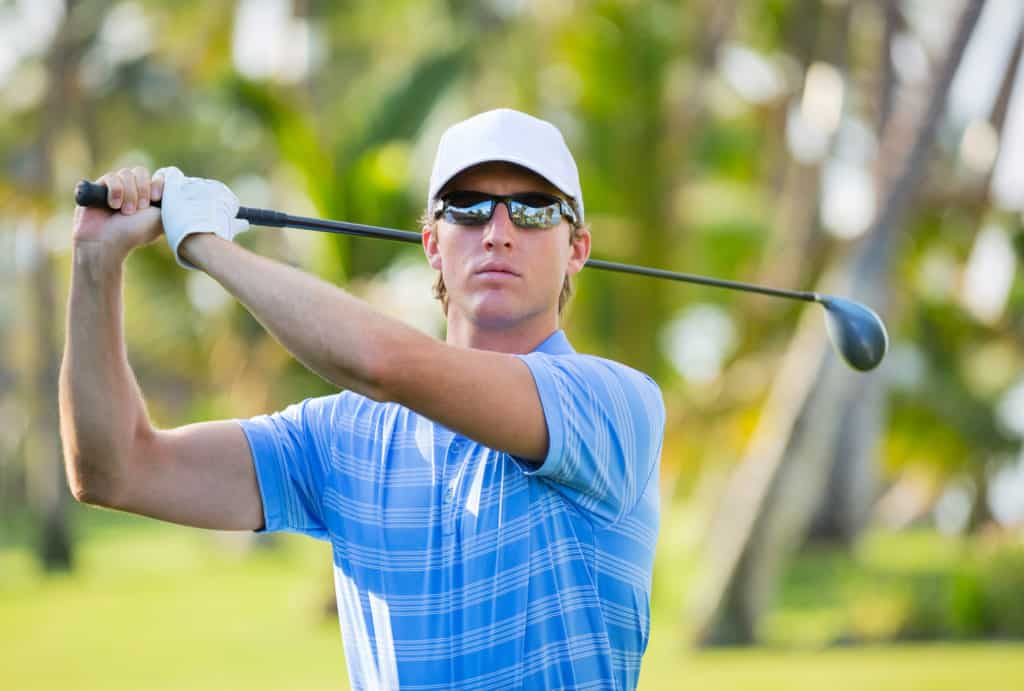 The classic collared golf shirt is the best fit for a golfer to wear for the first time on the golf course.
Golf shirts are made from all different materials, and they are going to come in many styles as well.
It is a good idea to wear a shirt that is a rather neutral color.
If this is your first time out on the course, going with clothing that is more neutral will be a better choice.
Lighter colors are also a good idea for when it is really hot outside.
You will tend to stay cooler with this on and be able to handle the heat a bit better.
If you need to put a jacket or a sweater on for cold weather, that is entirely understandable and expected.
However, make sure you are choosing something that does not interfere with your golf swing.
Typically, a pullover or a quarter-zipper is going to be a better choice.
Although the golf sweatshirt is becoming more and more popular, it is not necessarily the best choice.
Golf sweatshirts are starting to become popular, but they have not officially been approved yet.
2. Bottom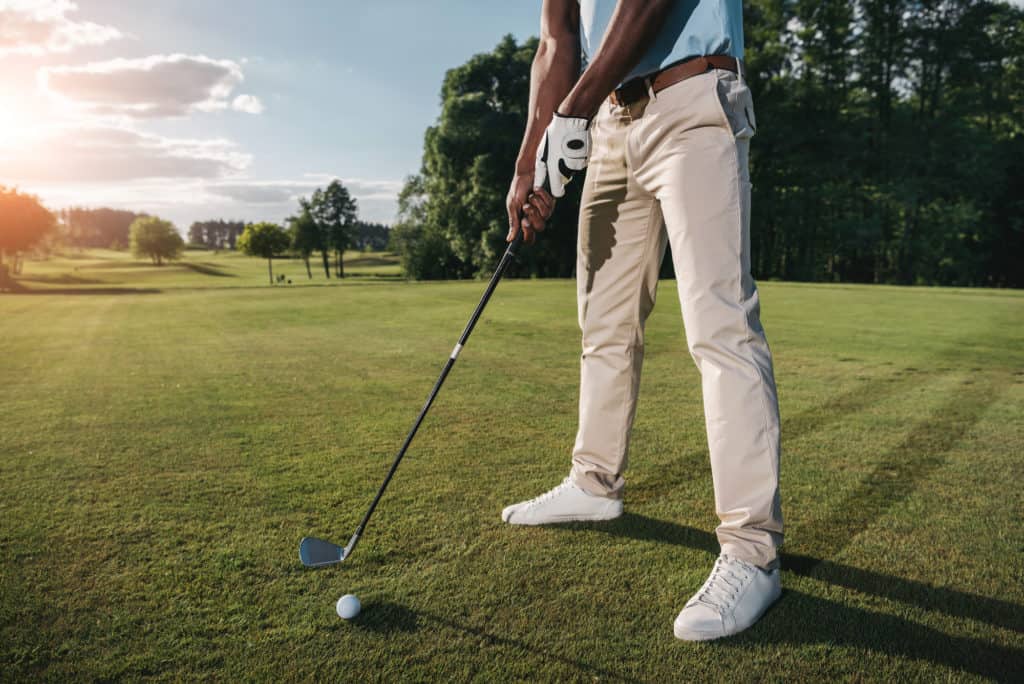 As far as pants and shorts go, the most important thing is to stay away from jeans and athletic type pants.
Athletic pants are made for sports, but golf is not one of those sports for which this is acceptable.
When you choose pants for golf, they should be similar to a khaki type pant and not have cargo style pockets.
Shorts should be about the length of your knee and should also not have cargo pockets.
Pants and shorts for golf should have belt loops as it is a good idea to tuck your shirt into your pants.
Many golf courses require this just to step on the course.
3. Shoes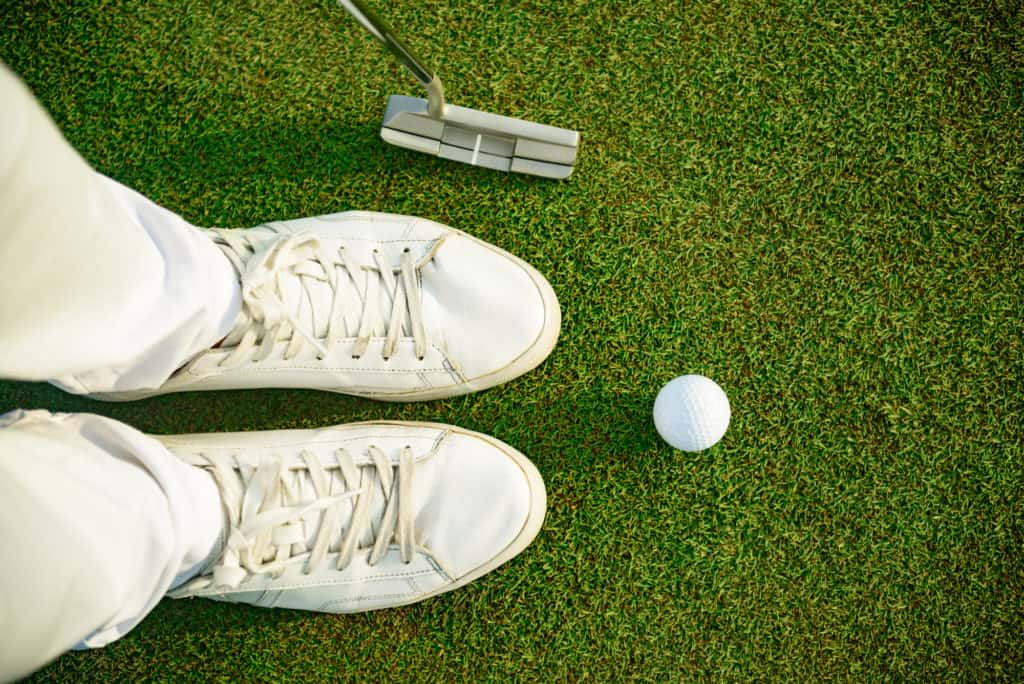 For your first time playing golf, you do not need to wear golf shoes.
It is acceptable to wear sneakers when you play.
Try to choose an athletic type sneaker, and if you have something more neutral or white, that is even better.
The proper shoes will not only help you get around the golf course without slipping, but they will do less damage to the greens as well.
4. Accessories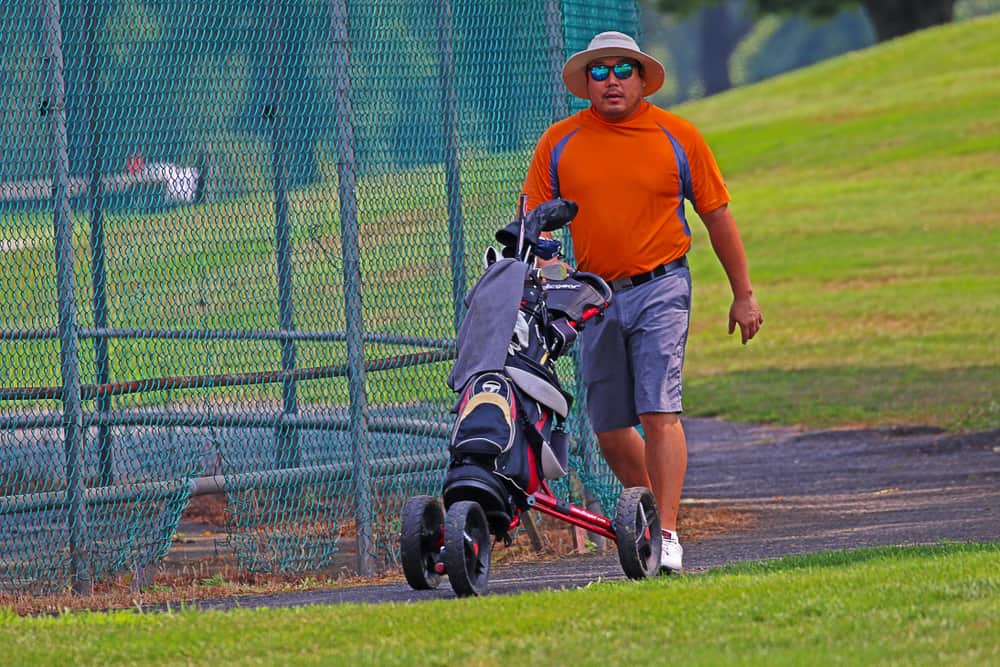 When you play golf, you will be exposed to the sun for several hours.
It makes sense to wear a hat and sunscreen when you go out to play for the first time.
Sunglasses and a golf glove are the other most necessary accessories.
These accessories do not need to be golf specific.
They can simply be something that you would wear for a normal day spent outside.
What to Wear Golfing for the First Time: Women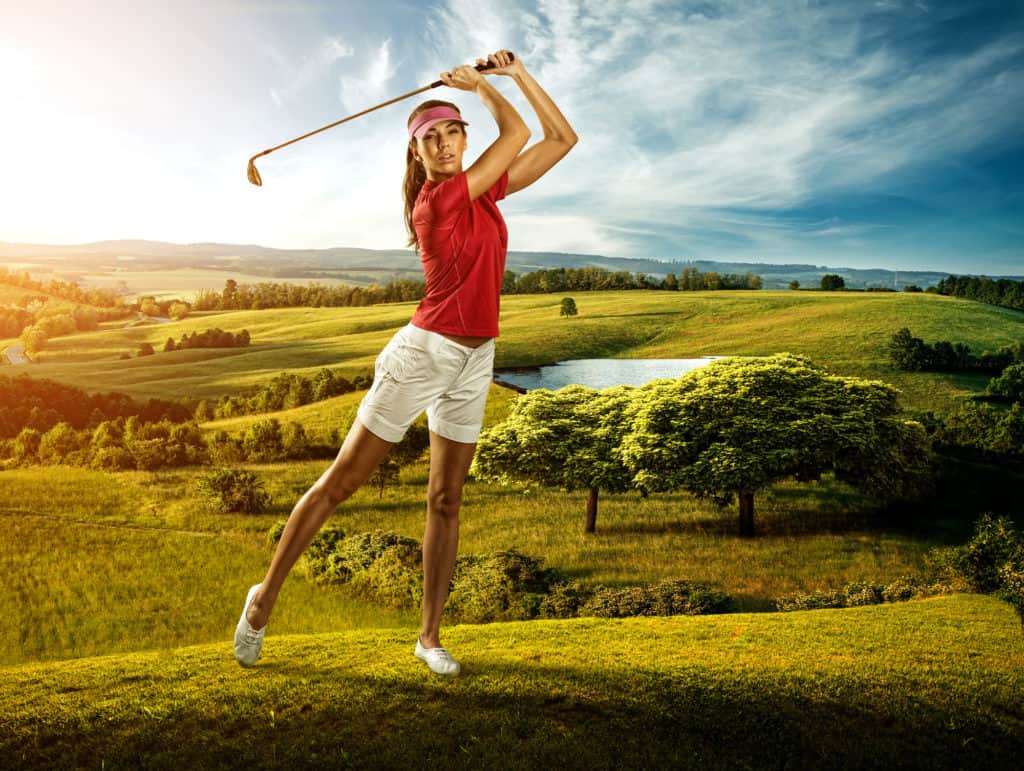 For women golfers, there is a bit more leniency in the dress code.
Since many women are fashionable, most golf courses have a bit of a wider dress code than they do for men.
1. Top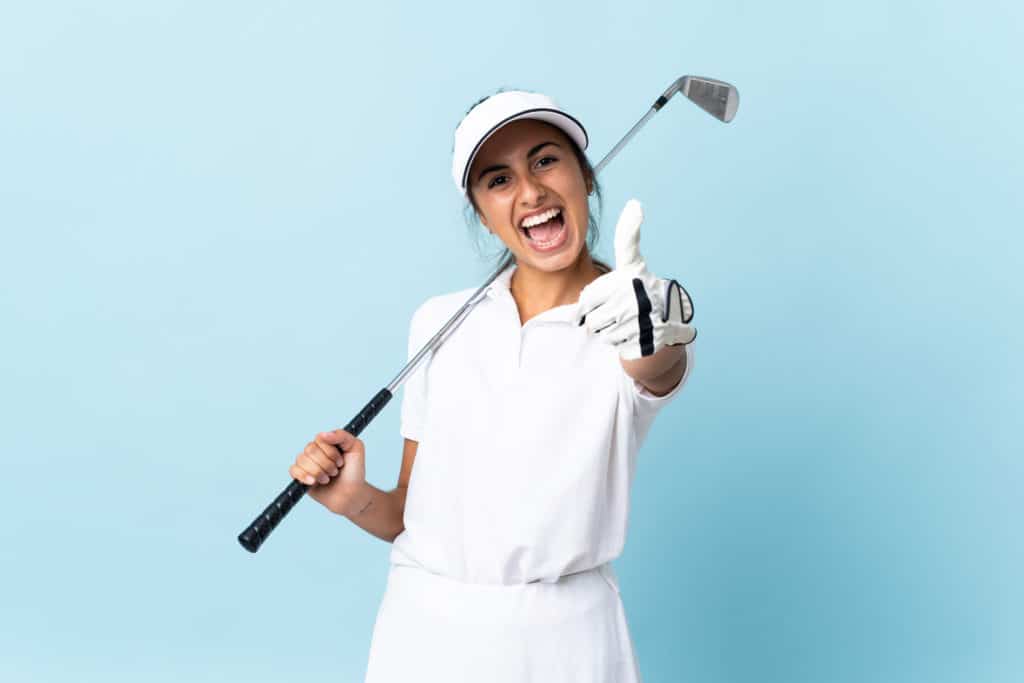 Women golfers need to wear a collared sleeveless shirt and or a sleeved shirt without a collar.
Essentially, there is no tolerance for a golf shirt that has no sleeves and no collar.
Women should try and stick with golf brands when choosing a shirt.
Not only are you going to want something that is acceptable for use on a golf course, but it is crucial that you have movement as well.
If a golfer can move when they swing, chances are it is a good golf shirt.
Women need to be careful that the clothing they choose also allows them to have quite a bit of movement when they swing.
Women can wear sweaters and jackets when on the golf course as well.
Again, it is best to stay away from jackets with zippers as they can get in the way of your golf swing.
If you are playing golf for the first time and want to make sure you are following the proper protocol and dress code, it really is a great idea to wear a golf shirt.
With a golf shirt on, you won't have to worry about whether or not you are going to be adhering to the dress code.
2. Bottom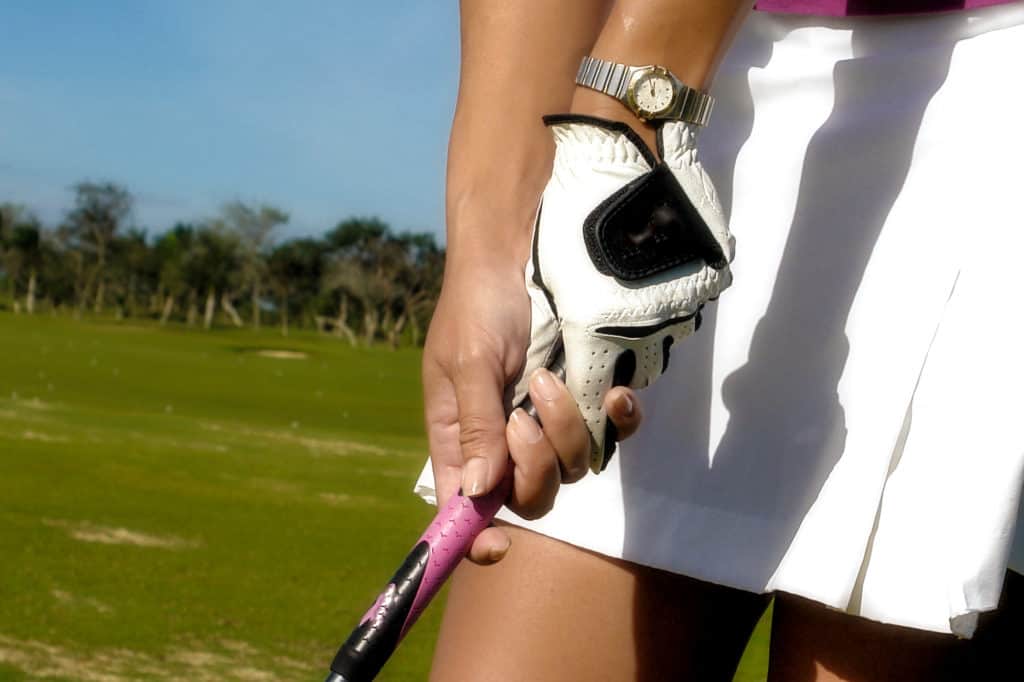 Women golfers can wear golf shorts, pants, or even a golf skirt.
Women need to be careful that the golf bottom they are wearing is long enough.
Although women's golf shorts can be a few inches above the knee, they still cannot be short shorts.
You must make sure your shorts are acceptable for use on a golf course.
Do not wear jeans or something that is built more for tennis or running.
Generally speaking, a pair of cotton shorts is a perfect fit for the woman golfer.
Choose something in a khaki or navy color so that you can use them with varying shirts and start to build up your golf wardrobe.
3. Shoes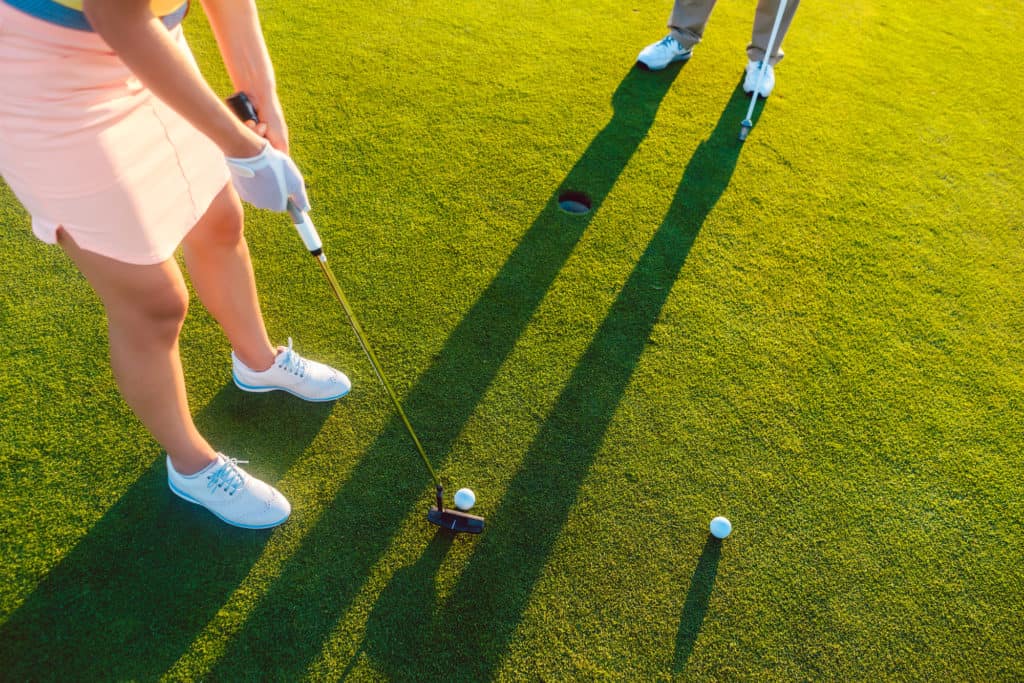 As a new golfer, you may not have golf shoes.
This is completely understandable and acceptable, as well.
New women golfers can wear sneakers to play golf.
Make sure the sneaker is not a fashion sneaker, and it is, in fact, an athletic shoe.
As long as the shoe is comfortable and gives the golfer plenty of support during their swing, it is a good choice.
If you play golf a few times and think it is something you may stick with, you will want to invest in a pair of golf shoes.
Golf shoes will give the female golfer more stability and help them get more club head speed.
If you find yourself struggling to stay balanced, a good pair of golf shoes is a good investment.
4. Accessories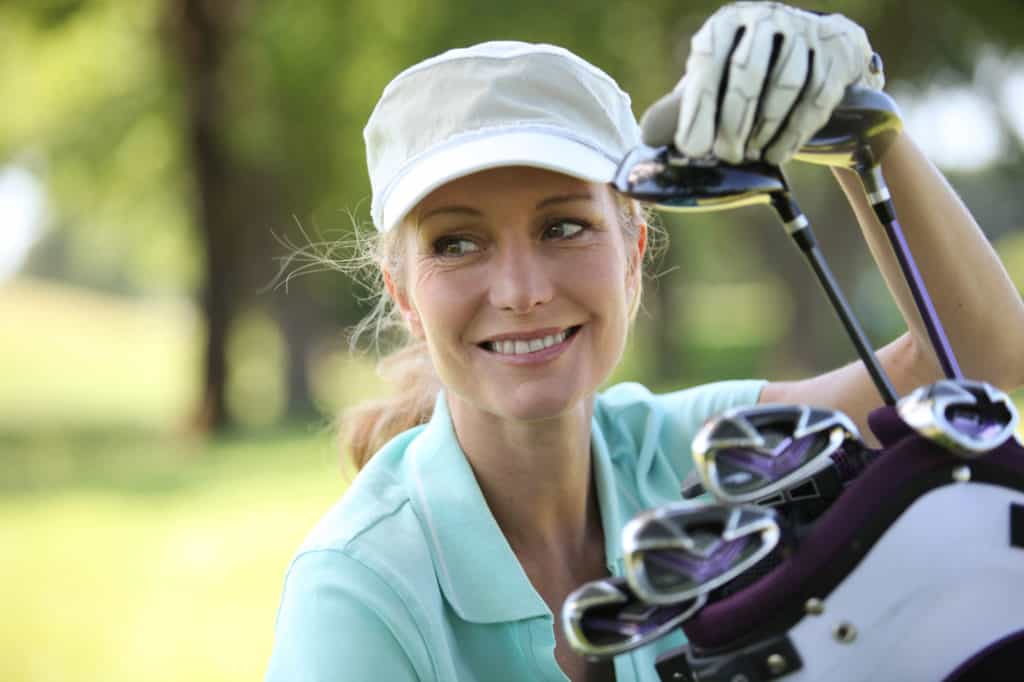 Women don't always like to wear golf hats, but a visor can be a good choice.
A visor can keep your face blocked from the sun, but it will not disturb your hair.
It is smart to wear a golf glove the first time you go to play as well.
Blisters are quite popular, and once you have them, the rest of the round can be quite painful.
Overall, women do not usually need to tuck in their golf shirts when they play.
What to Wear Golfing for the First Time: Kids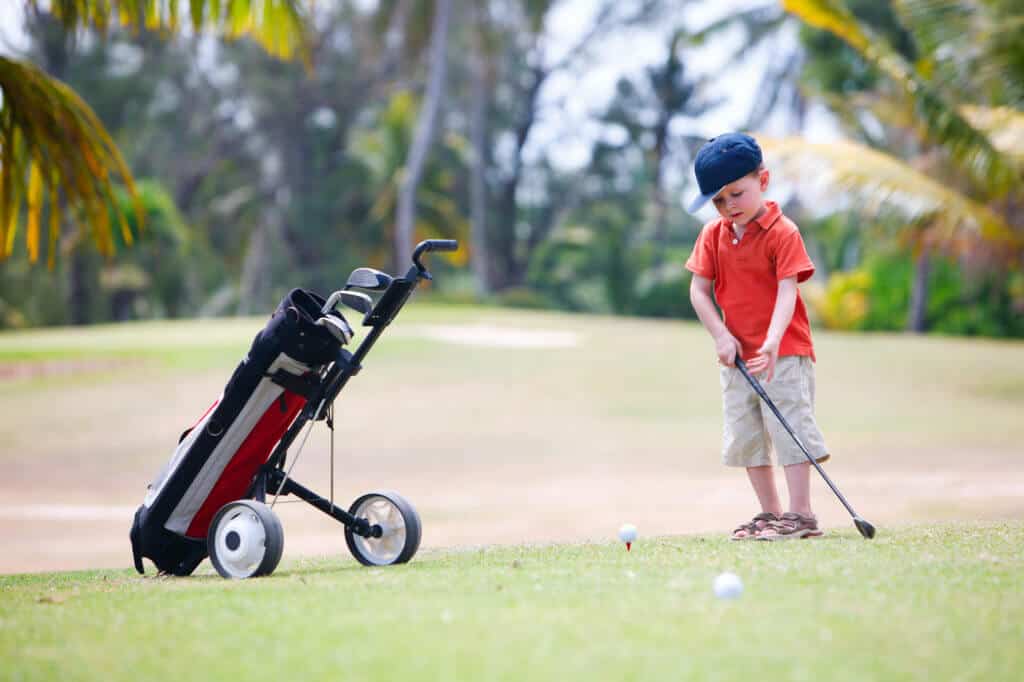 Kids are getting involved in golf at very young ages.
It is important for kids to learn how to play this great game, and when they are young, they should learn how to dress appropriately as well.
If you are taking your kids golfing for the first time, here is what they will need to wear.
1. Top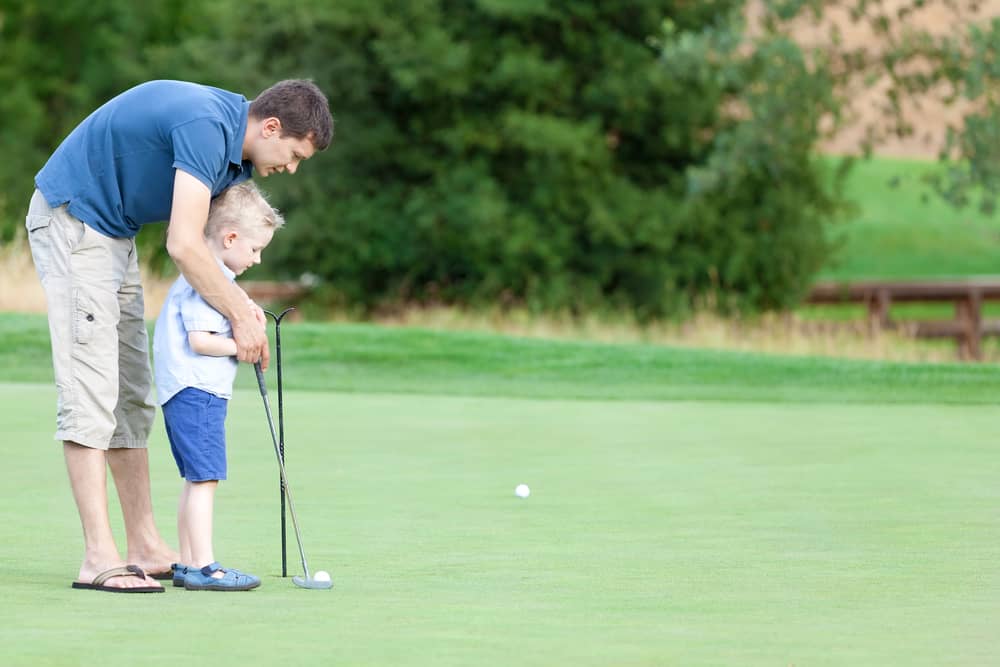 Kids should stick with a collared shirt.
They will want to look like they are headed out to play a round of golf, and the collared shirt is usually a telltale sign.
Kids do not usually need to tuck their shirts in when they play.
Chances are the shirt is going to come out of their pants at some point during the round anyway.
The golf shirt the kids wear should be light in color in the summer months.
It can be more challenging for a young kid to control their body temperature when playing golf in the heat.
If your child is in a golf camp, try to choose a white golf shirt for them.
2. Bottom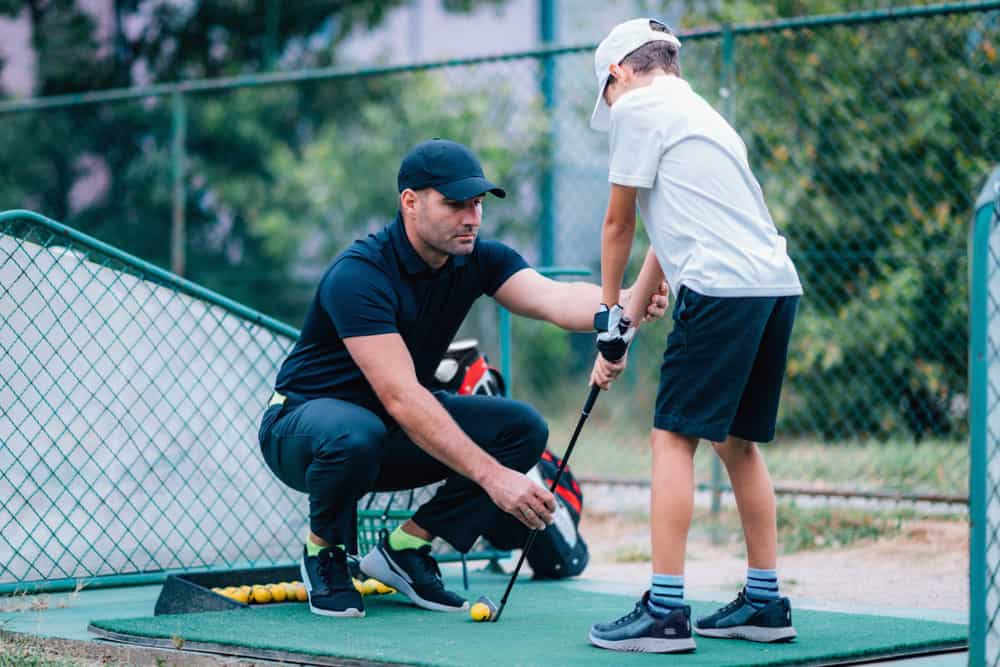 Kids can wear either shorts or pants to play.
The shorts should be similar to school uniform type shorts or pants.
Khaki is a traditional color to wear for many kids the first time they head out to the golf course to play.
Make sure your child is appropriately dressed for the weather.
3. Shoes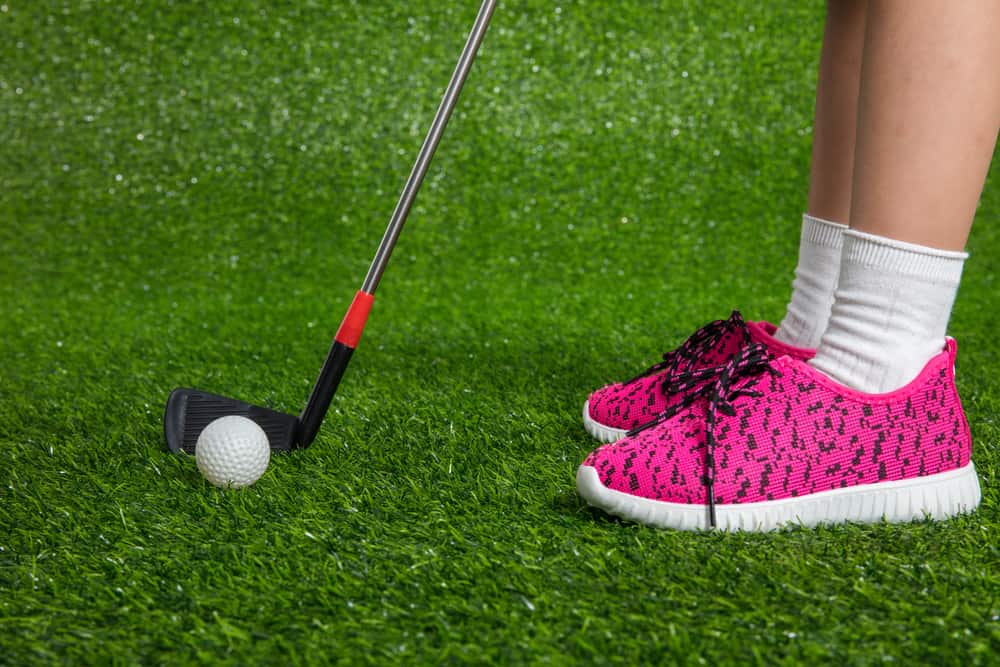 Kids can wear sneakers when they go to play golf for the first time.
Stay away from kids-type croc shoes or something like flip flops.
Not only are these shoes not good for your kid's feet when they play, but they are also not good for the putting greens.
Kids golf shoes are usually a bit less expensive than shoes for adults.
The problem with kids' shoes is that they are going to grow out of them very fast.
If your child shows a genuine interest in the game, then golf shoes are a great idea.
However, if they are not all that interested or just trying things out for the first time, stick with something like their regular sneakers for now.
4. Accessories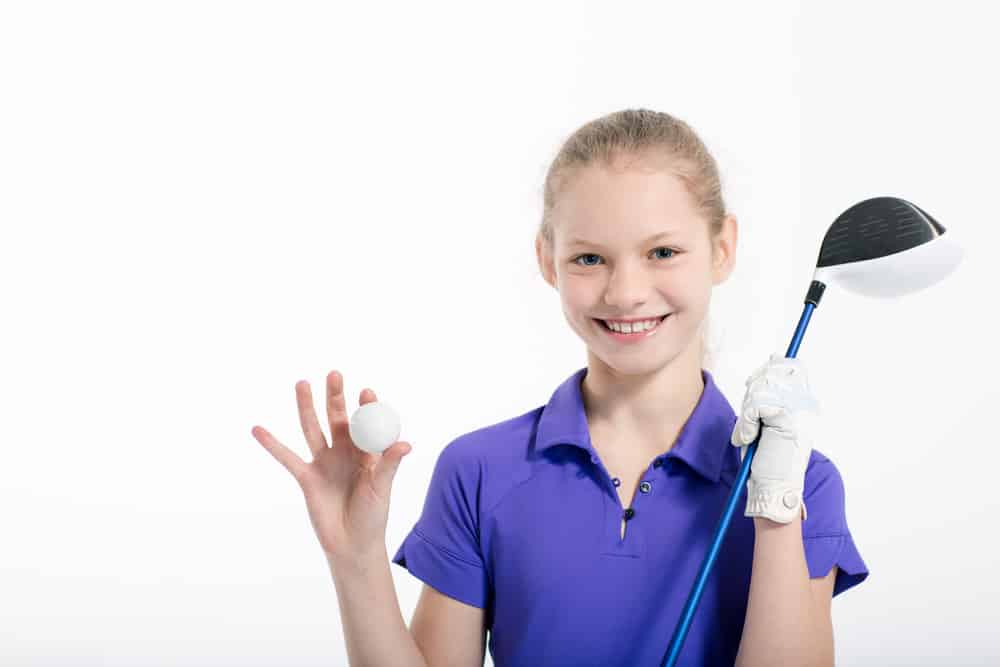 The most essential accessory for a young golfer who wants to start playing the game is a golf glove.
Kids' hands are a bit more sensitive, so they are going to need a glove.
Once a child gets a blister, they are probably going to be done golfing for the day.
Be prepared with a golf glove, and the first experience on the golf course is going to be a lot more enjoyable.
Tips for What to Wear Golfing for the First Time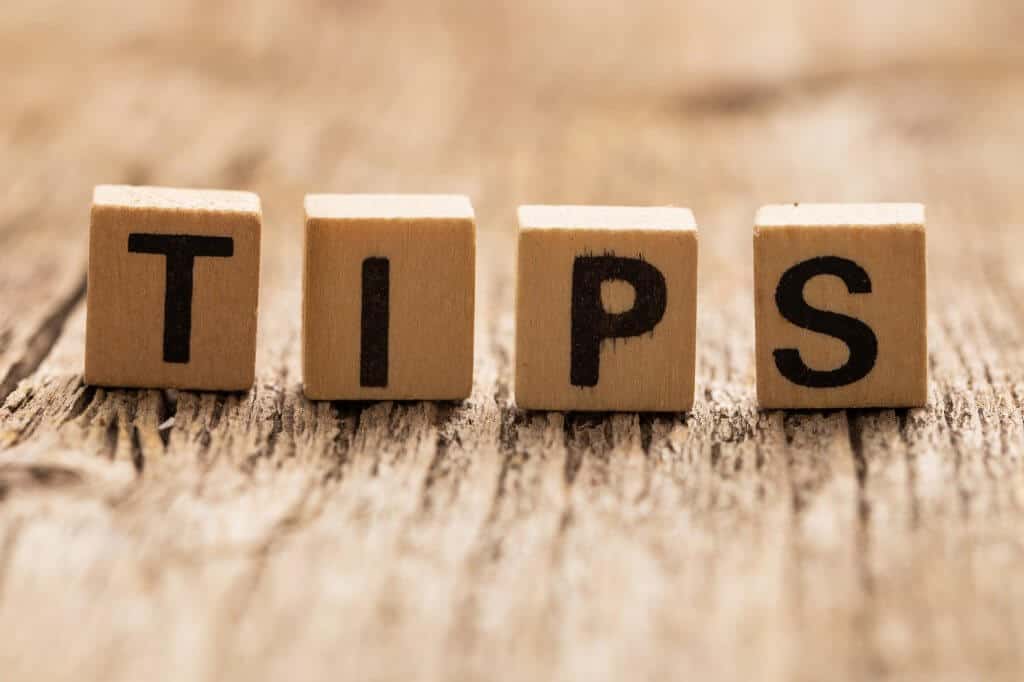 The best piece of advice we have for what to wear golfing the first time is to get in contact with the golf course you are going to play.
The website of the golf course will probably have the dress code listed.
If the dress code is not listed, you can call the golf shop attendant and get some information about the golf course dress code.
They will give you any details you need to know, and you can ask them specifically about any of the clothes you are choosing to wear.
Conclusion
Heading to the golf course for the first time is a lot of fun, but you will need to make sure you are prepared.
Make sure you have the proper attire so your fun on the golf course does not get cut short.
If you show up to play and have an inappropriate golf attire, you could be sent home.
When you start getting into golf, you will end up owning more golf shirts than you know what to do with.
Try to build up your golf wardrobe with lots of neutral colors so that you can combine different outfits together.
Hopefully, this helps to make your first golf course experience a better one.