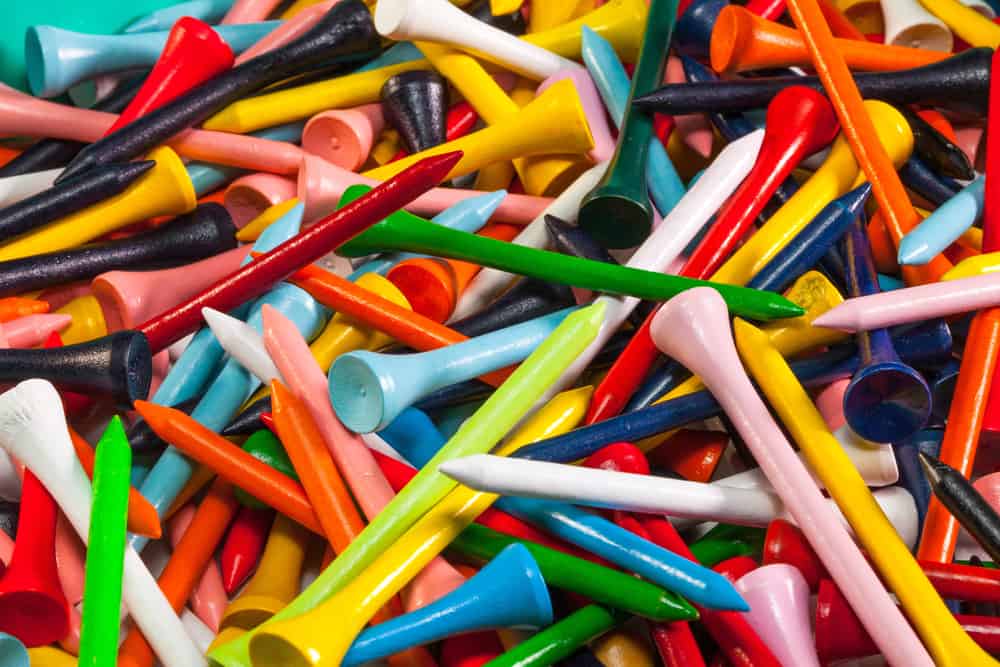 Have you ever walked into a golf shop and noticed that there was a wide range of golf tees to choose from?
In fact, you may have seen how many tees there were and had no idea which size you should be using for your game.
That is completely understandable.
Golfers have a lot of questions about tee height and length.
These are good questions to consider as the ball flight and total distance of your golf shots will be greatly impacted by these things.
Let's look at some different standard golf tee heights and understand whether or not they are the size you need for your golf game.
Making adjustments to tee height is not too difficult, so if you have already bought a bag of tees, don't worry.

What Size Golf Tee Should I Use?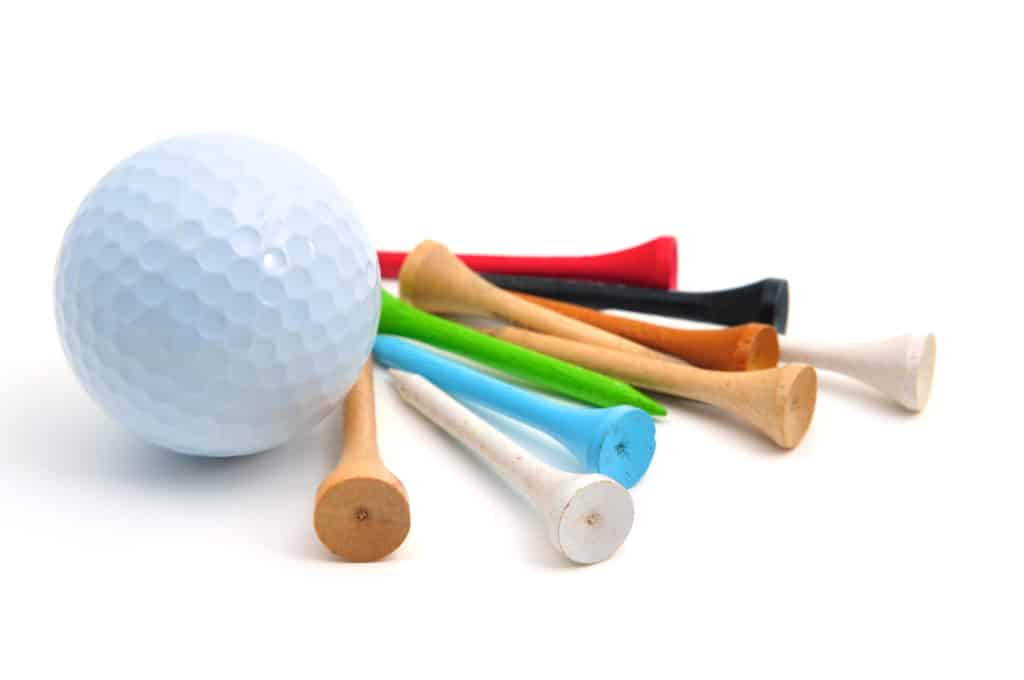 The golf tee size you should use largely depends on which club you are swinging.
The larger the club heads, the higher the tee should be.
Therefore, when hitting a driver, you will want the larger tees, but when hitting iron shots, the larger tee is not necessary.
With iron shots in golf, the ball barely needs to be teed up.
The same goes for most hybrids and even fairway woods.
Let's take a look at some of the standard tee heights and determine which should be used for your game.
1. 4 Inch Tee Height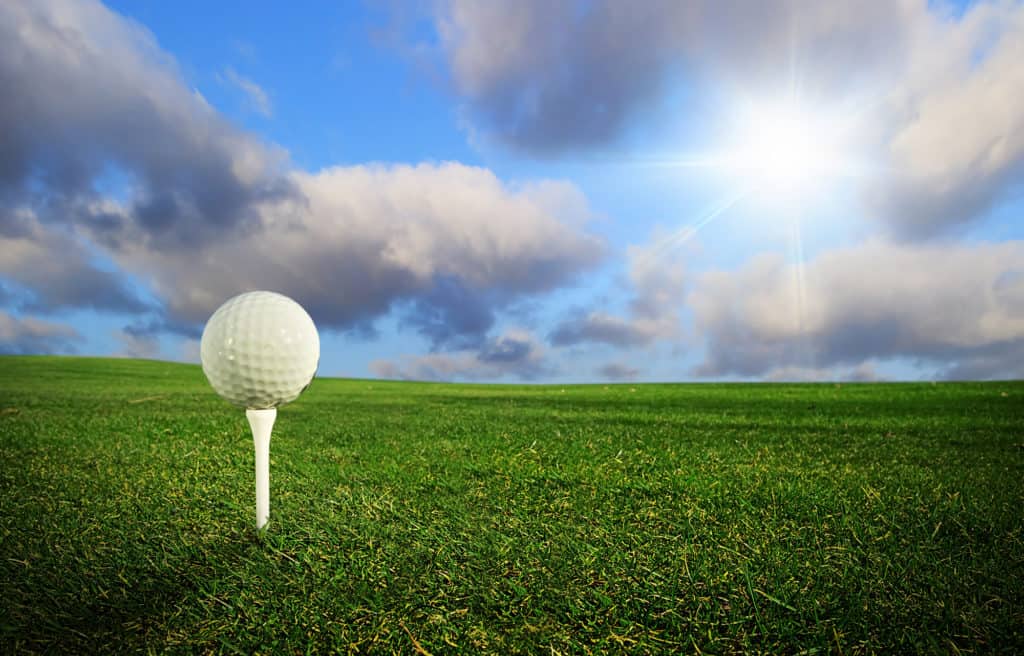 The 4 inch tee height is built for the larger drivers and players who like to tee it high and let it fly.
These tees are often used by professionals and also for golfers who are playing in a long drive competition.
When you have a 460cc driver, there is a large distance between the top of the club head and the ground.
Using a tee height that is large like this allows players to strike the center and get much longer total distances.
Some amateur players fear that they will hit under the ball if they have a large 4 inch tee height.
Of course, this is a possibility, but that often involves a bit more of a swing flaw than it does the improper tee height.
With the 4 inch tee height, expect to have a hard time getting the tee to go all the way into the ground to tee an iron up on a par 3.
Although some golfers can get away with purchasing just one tee height size, with the players that use 4 inch tees, make sure to have a backup in place for the shorter holes.
2. 3.5 Inch Tee Height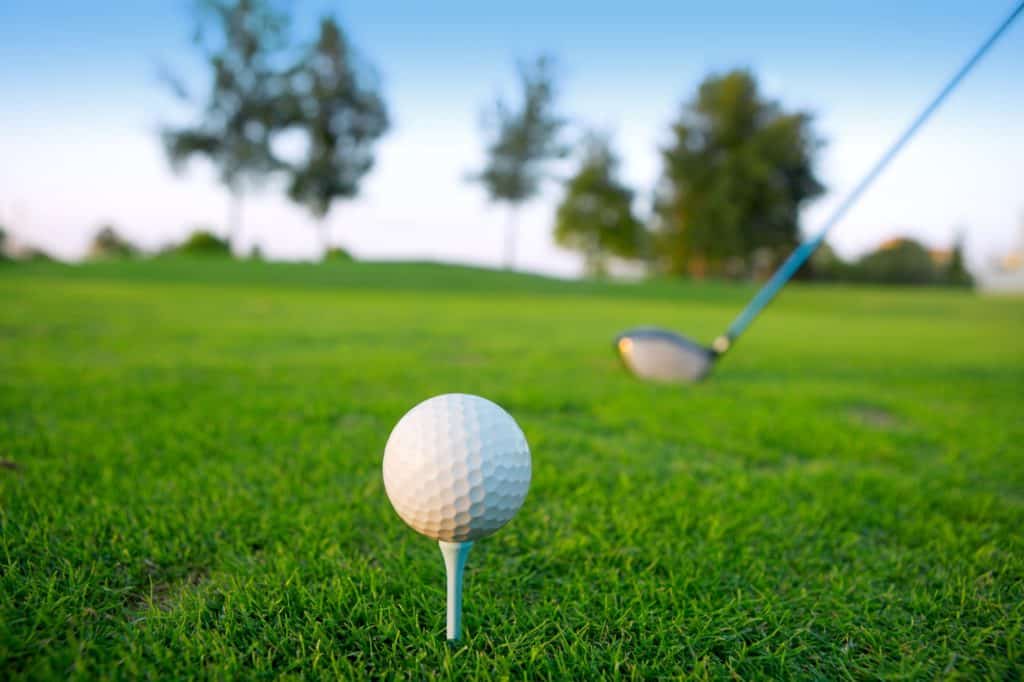 The 3.5 inch tee height is very common for the average golfer and a driver.
In fact, many companies will have this as a 3.75 inch tee height, giving you just a bit of room to push this into the ground and still have the golf ball sitting high.
With a 3.5 inch tee height, you can hit the 460cc driver and have a little less fear about getting under the ball and popping it up.
3. 3 Inch Tee Height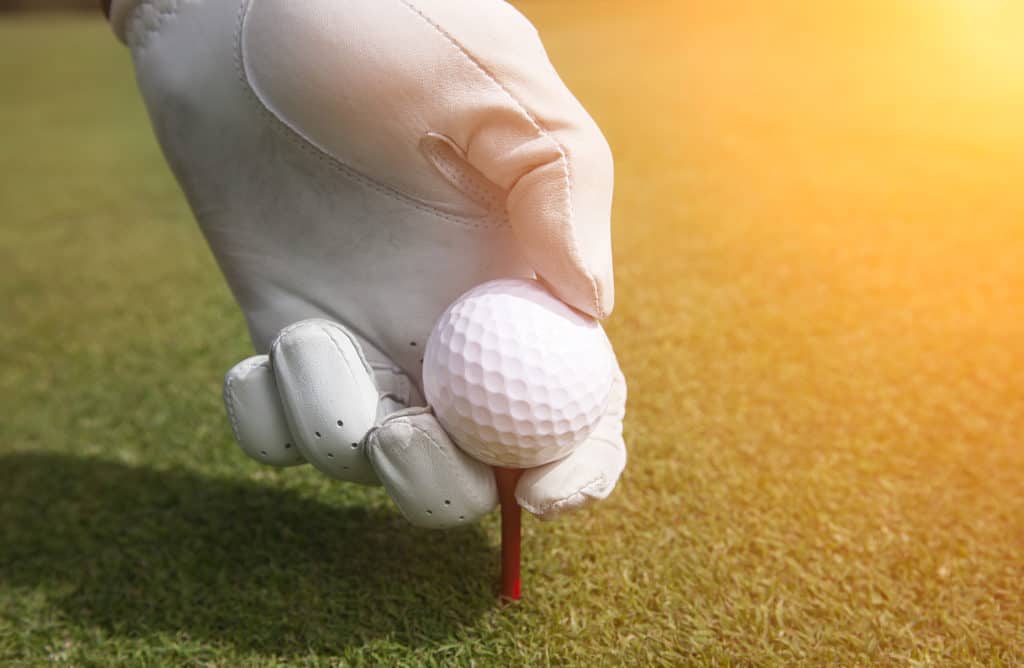 The 3 inch tee height starts to get a little short for a modern driver.
If you are holding on to a club from several years ago when the 460cc size did not exist, the 3 inch height could work.
However, this is more of a tee height for those that want to hit a fairway wood off the tee box.
If you have a large 3 wood with a deep clubface, the 3 inch tee height could be ideal.
Remember that you will still probably have to push this one into the ground just a bit to get it to be the right height for your golf game.
4. 2 Inch Tee Height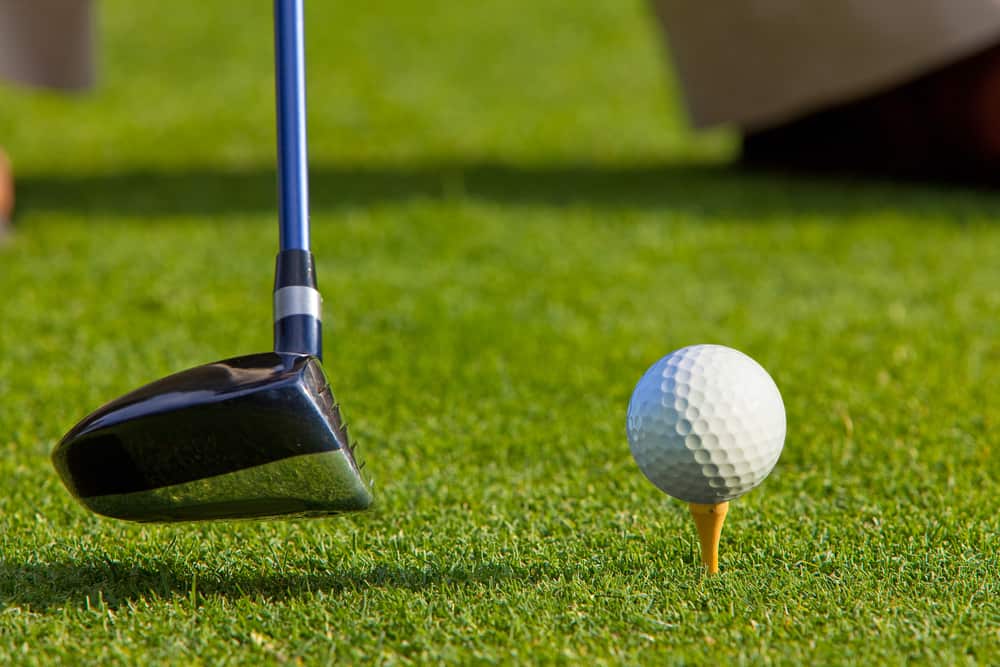 A 2 inch tee height is pretty short.
When you think about the fact that most of this will end up in the ground to stabilize the tee, you won't be left with much.
The 2 inch height is for the golfer hitting hybrid or iron shots off the tee box.
You will get a bit of clearance from the ground, but the ball will still be sitting relatively close to the turf.
5. 1.5 Inch Tee Height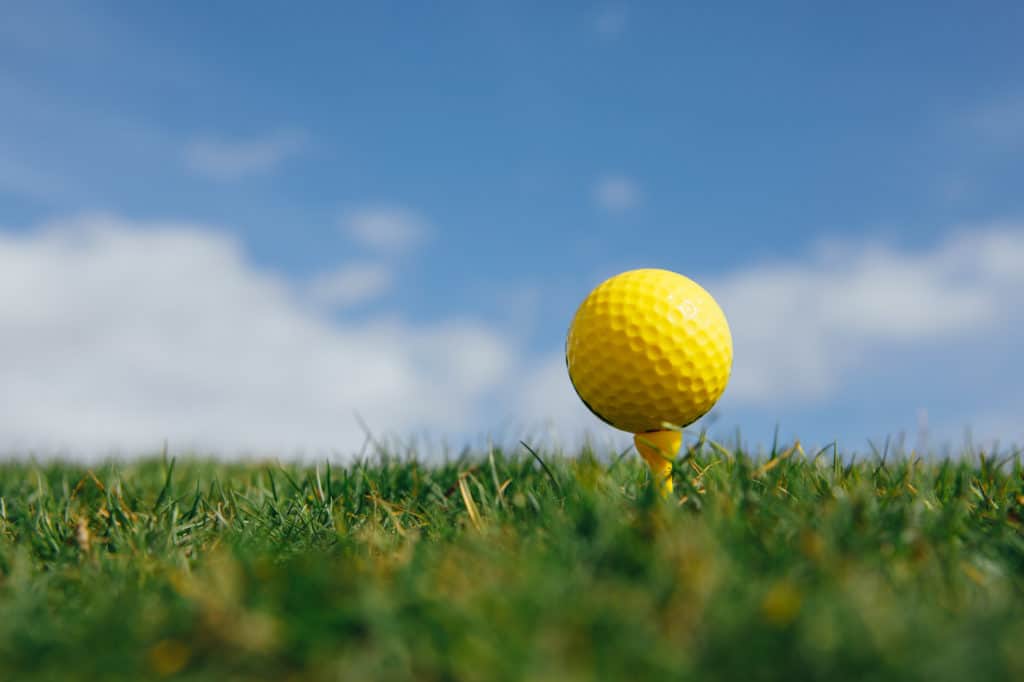 A 1.5 inch tee height is quite short.
For the golfer who plays with a 4 inch tee for their driver, the 1.5 inch tee could be a great choice for the players who need something small for a par 3.
The smaller par 3 iron shots just need something small to get the ball raised slightly from the grass.
However, the sweet spot on the iron is near the bottom of the club, so there is no reason to artificially raise the ball up.
In fact, some players will notice a lack of distance and spin when they tee their irons too high.
The great thing about the 1.5 inch tee height for those par 3 shots is that you won't have to spend too much time pushing the golf tee into the ground.
It's really easy to get these in, even when the turf is hard.
Does Tee Length Matter In Golf?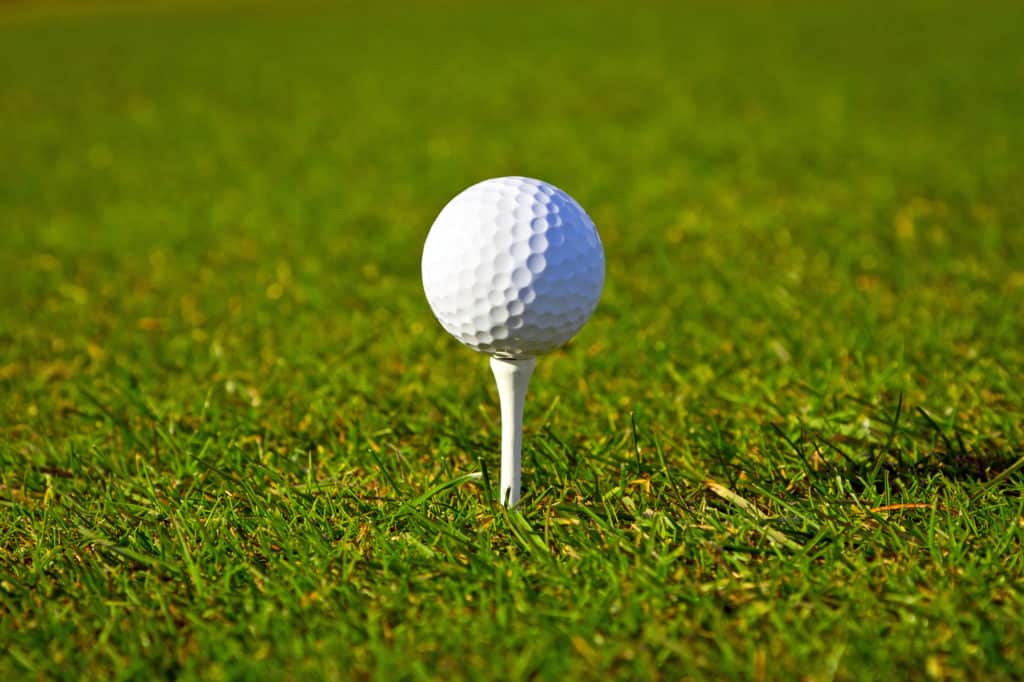 Now that we have gone through the different tee heights and how they will impact your game, you are probably wondering if this is really something you need to worry about.
We can tell you that tee height does matter in golf.
The whole idea behind any great golf swing is to ensure you make solid contact with the center of the clubface.
Using the proper tee length will ensure that it happens.
Tee length impacts your total distances and even makes it possible to see better spin and trajectory in your shots.
When you have the right tee length, expect that your goal of hitting the center of the clubface is much better.
Some beginner golfers get overly concerned with the right height for the tee.
You can help yourself in this process by choosing golf tees that have marks on them showing where the golf ball should be teed up.
In addition, knowing that about half the golf ball should be sitting over the top of the driver when you make contact is a great way to fully understand how tee height affects you.
With the iron shots, never tee the ball so high that you would miss the center of the clubface when you take a great swing.
Are Longer Tees Better?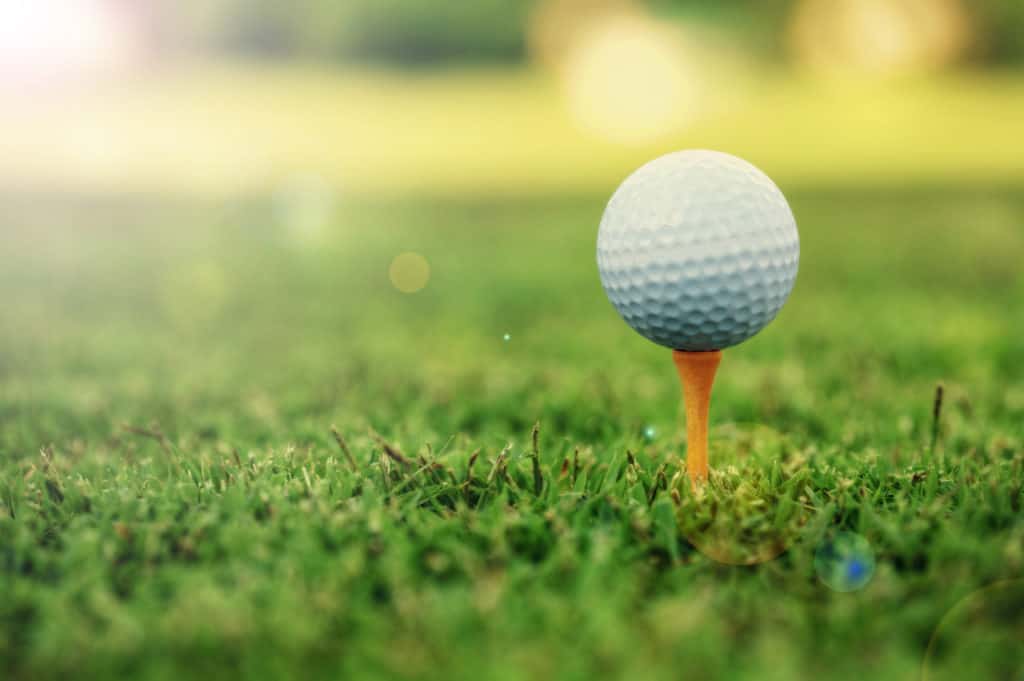 With the increase in the overall size of golf drivers, longer tees have become more popular.
The longer golf tees encourage the center of the large clubface drivers to stroke the entire golf ball.
We recommend that any golfer with a larger club head driver play with longer tees.
You will maximize the total distance you hit and have an easier time making more consistent contact.
In addition, players notice a higher ball flight, which is very much a good thing.
The high ball flight encourages an increase in total carry yardage and makes it much easier to improve performance.
What Is The Most Popular Size Golf Tee?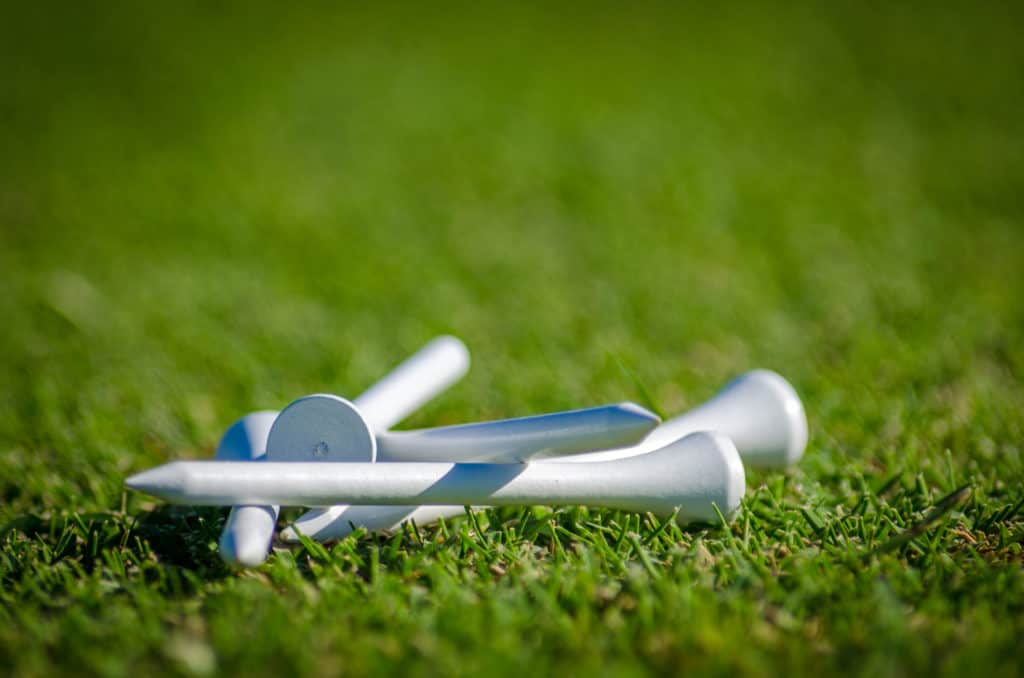 A tee height between 2.75 and 3 inches is the most popular.
When you shop for golf tees, this is the height you are most likely to find.
However, for golfers that have a large-headed driver and do not want to miss hitting the center of the clubface, the tees may need to be a bit bigger.
If you are unsure whether you can make a 2.75 inch tee work or not, we recommend going with something slightly longer, as you can always push it a little further into the ground.
In addition, sometimes the most popular tees are the most expensive so getting something that is slightly off from standard is a good idea.
Do Pros Use Wooden Or Plastic Tees?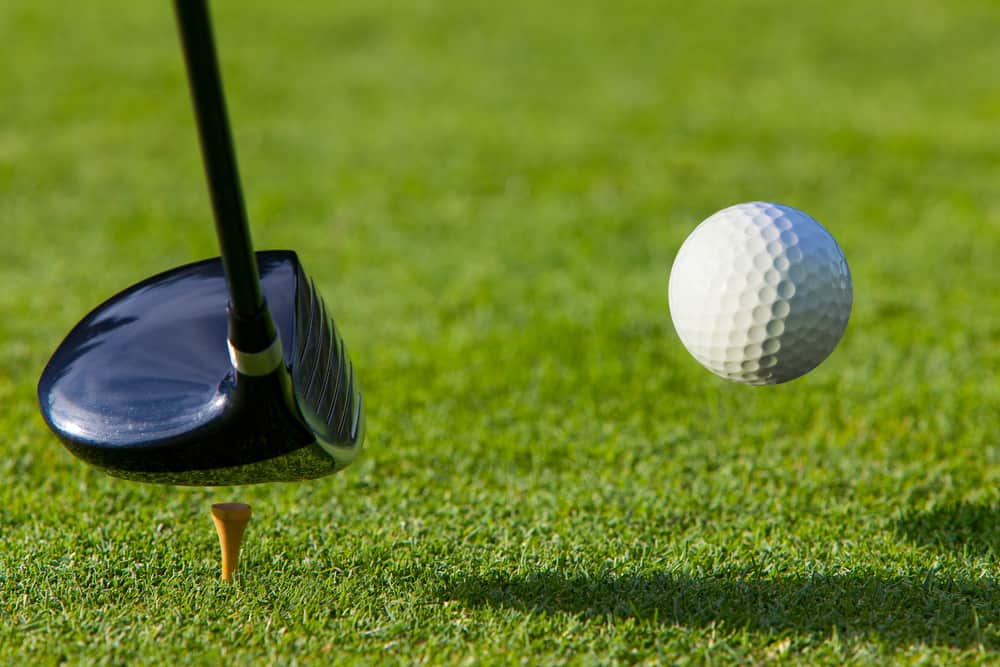 Professional golfers will use golf tees based on their personal preferences.
Pro golfers will often use a mix of wooden and plastic tees.
However, one thing that you will notice is quite common among most golf professionals is that the tees are thin.
Thin tees allow for less friction between the club head and the tee, and it can help increase overall speed.
Stay away from thicker tees if you can, but also remember that a thicker tee is not necessarily going to cost you a tremendous amount of yardage.
Final Thoughts
Choosing the right tee size makes it easier to make solid contact with the clubface.
If you are smart about tee size, you should only need to do this research once, and then you can stock up on the size that works for your golf game.
We like to recommend going with a tee that is about a quarter inch longer than you need.
It's easy to push this into the ground a bit further and then fine-tune the performance you get.
If you have been using shorter tees, make sure that when switching to the driver, you consider a much longer tee to accommodate the large clubhead.