How Long Does It Take To Become A Scratch Golfer?
Many factors will affect the time it takes to become a scratch golfer.
For most people, this is going to take five or more years.
Some dedicated people can get this done in less amount of time, but it is usually a long and challenging process.
The great news is that once you do perfect this game, you will always be able to say you are a scratch golfer, and that is a huge deal.
This seems like a wide range of time, but there are many factors involved.
Becoming a scratch golfer is a serious accomplishment, and it takes a great deal of learning and understanding.
Even people who are naturally good at golf take time to get their scores to par for every round.
Keys To Becoming A Scratch Golfer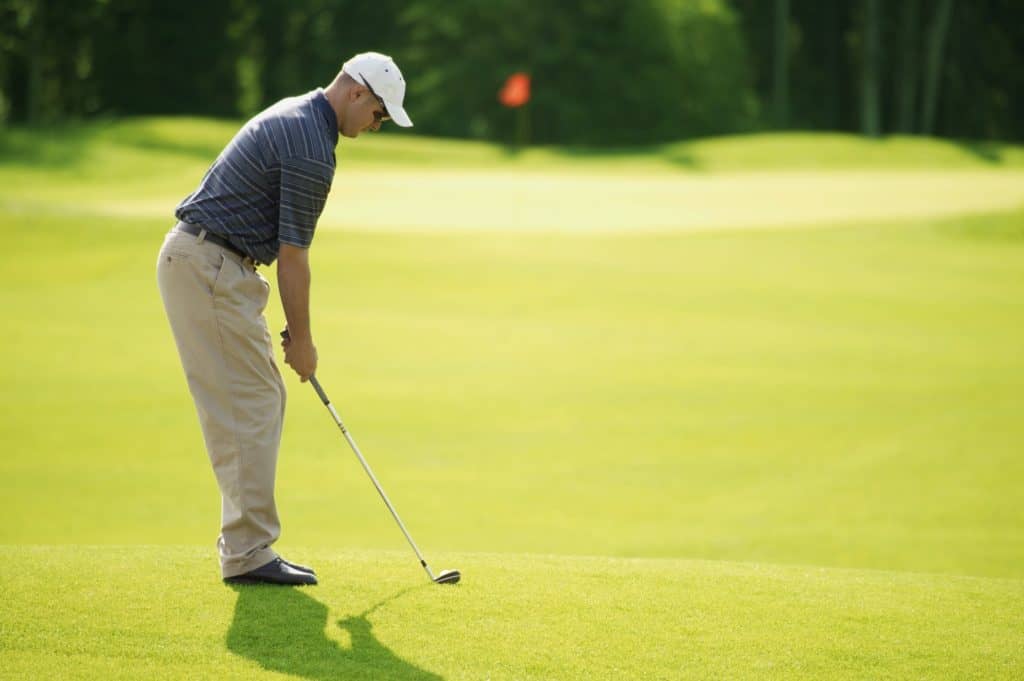 Several factors go into your ability to become a scratch golfer.
Some of these you will have control over, and some of these you won't.
Body Type/Physical Ability
Golf is a sport.
For many years it was not looked at as being an athletic activity, but it is.
To hit a golf ball with precision, you need to be in good physical condition.
The better physical condition you are in, the even better you can play.
This does not apply so much to the short game as it does to the long game.
The difference in yardage off the tee can make you have a six iron or an eight iron into a green.
It's much easier to attack a pin with an eight iron, and that should be taken into consideration.
If you want more yardage and more stamina as you get towards that 18th hole, you will need to be in good physical condition.
Hand-Eye Coordination
When you think about trying to hit a golf ball using a very small clubface, you better have decent hand-eye coordination.
Sometimes you will have shots that are not your typical full swing shots.
You have to adjust your game and handle that.
Your body must be able to adapt, and with good hand-eye coordination, this shouldn't be difficult to do.
Practice
No question becoming a scratch golfer will take practice.
The practice has to be well planned and well-executed.
Hitting thousands of range balls will not necessarily make you a better golfer, but working on the driving range to perfect a 75, 100, and 125-yard shot can help.
When you hit balls at the range, make sure you let each shot count.
Pick a target, pretend it's the golf course, and work towards hitting the target.
The simple act of hitting the golf ball is something most people can do.
Getting a ball to land next to or on top of a target takes the game to a new level.
Mental Game
A lot of the game of golf will take place in your head.
If you think you can become a scratch golfer, you are well on your way to becoming a scratch golfer.
If, however, you think you are going to slice it or hit it in the water or chunk it, then you will.
Learning how to master and perfect the mental side of the game of golf will likely take a lifetime.
Even professional golfers know that they need to work on their mental game continually.
Understanding Of The Sport
Becoming a scratch golfer also takes a general understanding of the sport.
You may not become one of those die-hards that is eating, breathing, and sleeping the game, but you should know a good bit about it.
Knowing the history, understanding golf course design, and keeping up with current equipment trends are going to make a difference.
Getting to the scratch golfer level does mean that you are becoming a golf expert.
What Do You Have To Shoot To Be A Scratch Golfer?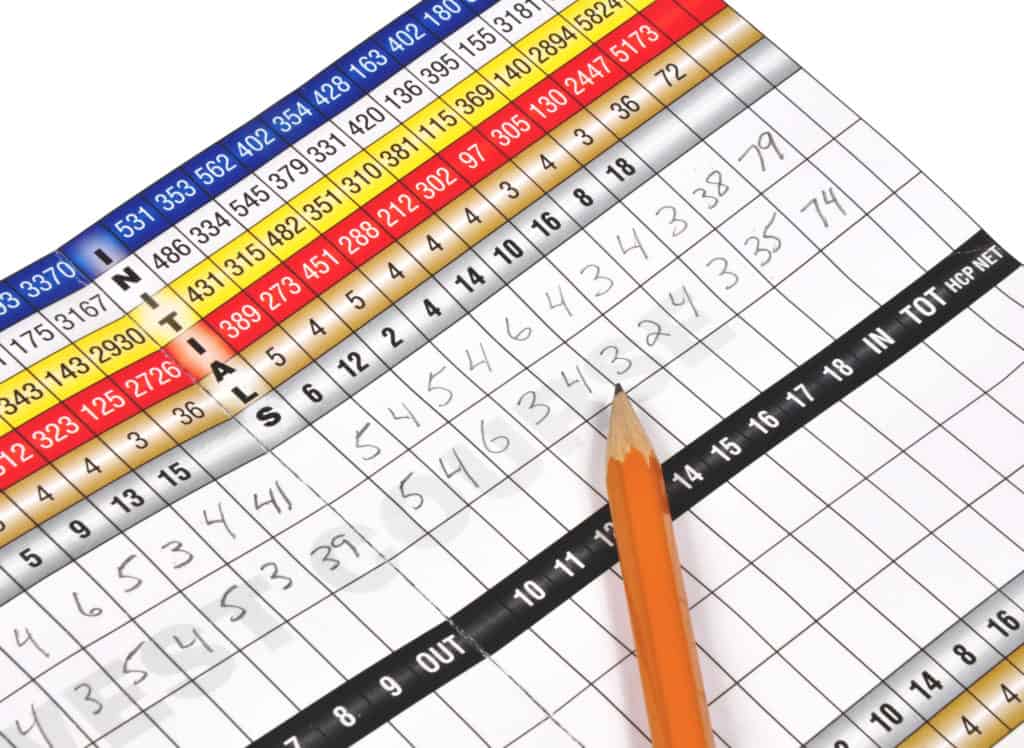 Becoming a scratch golfer does not mean that you shot par one time.
It means that your handicap is a zero.
You will likely have had several rounds under par and a few just over.
It takes work and time to maintain a handicap to scratch.
If you have the round of your life and shoot a 70, unfortunately, you are not a scratch golfer.
It's generally understood among golfers if that you are less than a five handicap; you are very close to scratch.
Some players that are a two will refer to themselves as scratch, and that is understandable.
Do Scratch Golfers Use The Same Equipment As Non-Scratch Golfers?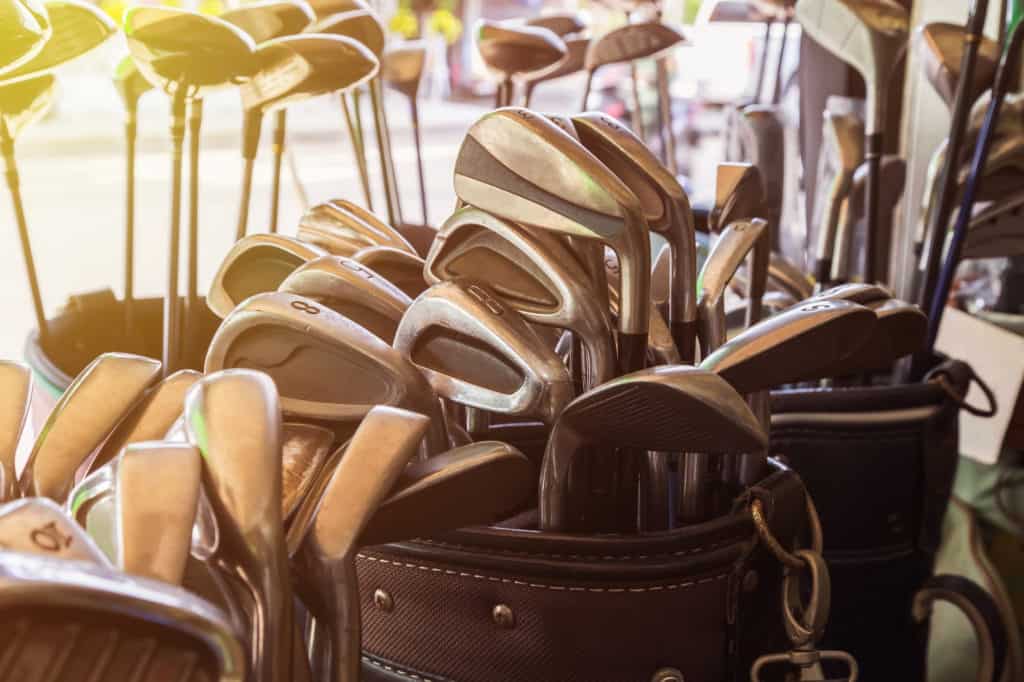 Although scratch golfers can use the same equipment as a mid or high handicap player, it is not very likely.
Scratch golfers are looking for feel, workability, and precision on their shots.
They are not looking for pure distance and forgiveness.
Too much forgiveness will likely keep them from hitting the shots that they want to hit.
Scratch golfers tend to fade or draw the ball to get it to work around the golf course in the fewest amount of shots.
With very forgiving cavity back irons, this is hard to do.
The iron itself will almost auto-correct your fade and turn it into a straight shot.
Most scratch golfers are going to use blade-type irons and low profile woods and drivers.
These golf clubs give the player a very clean and precise look at the ball, and it helps them pull off the shots that they need to succeed.
The golf clubs for scratch players are also costly because of the quality of design that these types of players demand.
You will likely notice as you get better at this game, it gets even more expensive.
Do you Have To Practice Golf To Get Better?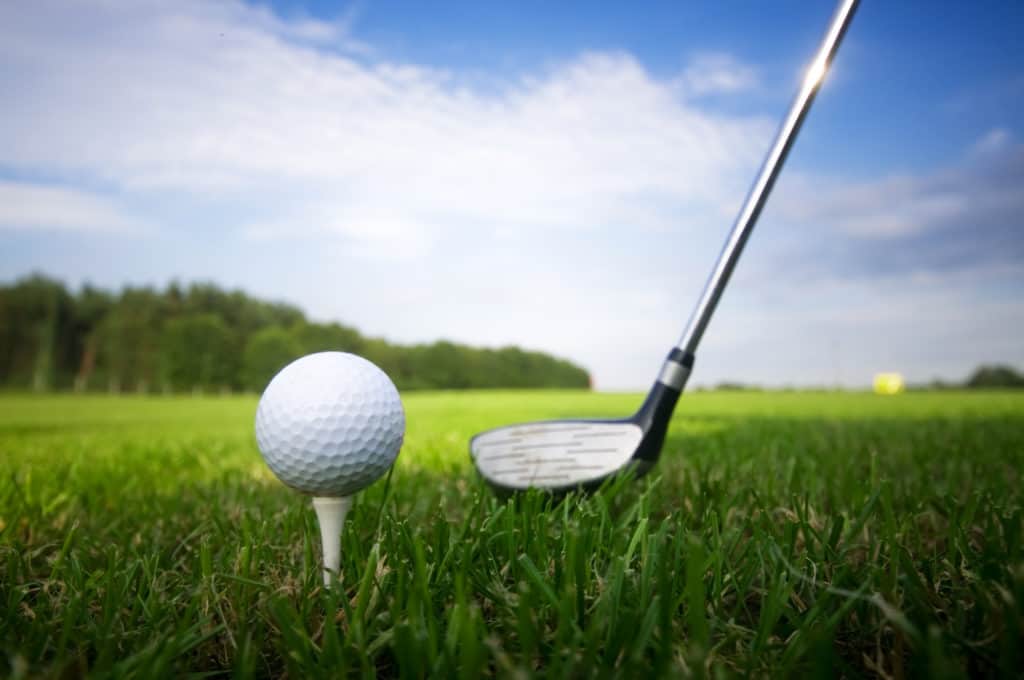 There is always that guy that says when he practices golf, he gets worse.
This is quite possible because he is probably practicing wrong.
If you practice correctly, you will get better at golf.
If you want to improve your golf game truly, you do have to practice.
Most of your practice time should be spent working on your short game.
This is the area that will make the most significant impact on your scores.
You must hit sand shots, putts, chips, and pitches from all types of lies.
You need to train not just your muscles how to deal with this but also your brain.
When you come to a shot on a golf course, you want to be able to say, " I know how to play this."
The more time you spend practicing and putting yourself in different situations, the better you will be on the course.
Some players also tend to tense up and have trouble scoring when on the golf course.
If this is you, make sure you work on putting pressure on yourself as you practice.
Set goals before you finish for the day.
You have to hit the green six times before you can call it a night, something simple like this will make a big difference.
Can All Golfers Become A Scratch Golfer?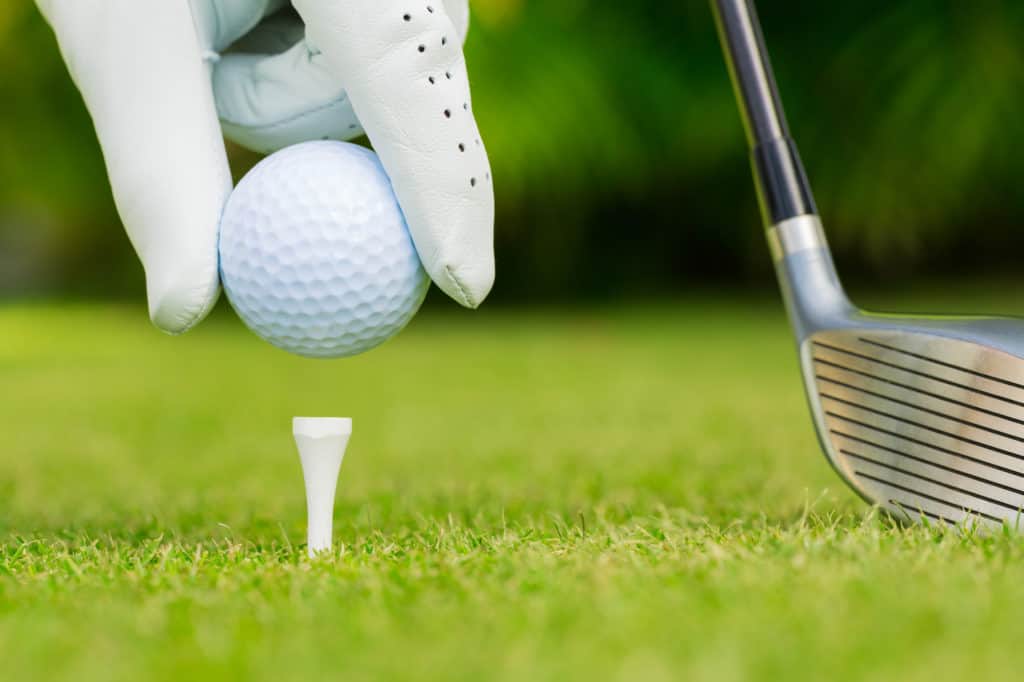 All golfers can get very close to being a scratch golfer; not everyone has what it takes.
We mentioned some of the critical factors that go into becoming a scratch golfer, but you must also have a love for the game and grit.
These are things that cannot be taught; they must be in place.
You are going to shoot 90 many times before you shoot 72.
If you let these high rounds discourage you and make you want to quit, you likely won't get to the scratch level.
The other thing that will keep some golfers from becoming a scratch player is time.
It takes time to get your game to this level.
It's hard to say how much time it takes as far as years are concerned because some people put in more time than others each year.
A retired person determined to make it to the scratch level may be able to play golf every day.
A working man may only be able to play once a week, but he practices a few nights a week and thinks about golf always.
Both of these players have the chance to make it to the scratch level, but it may take them different amounts of time.
Do I Need Golf Lessons To Become A Scratch Golfer?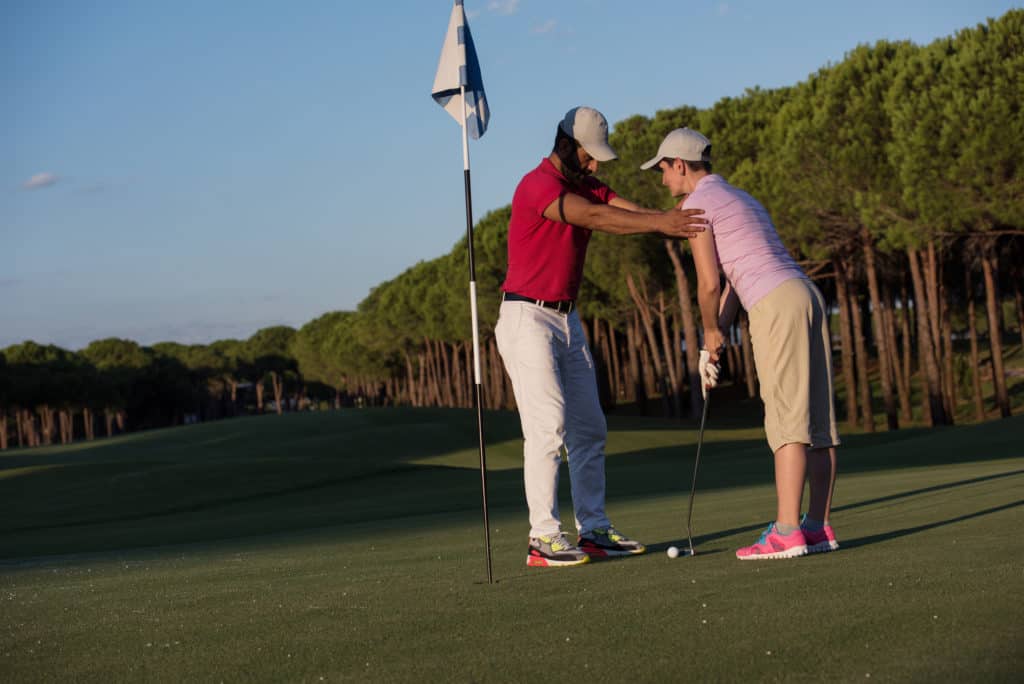 There are plenty of self-made scratch golfers.
Players who have spent their whole lives practicing and learning and have never taken a lesson.
It is entirely possible to do, but it is not the most common or the fastest route.
Having a professional look at your swing and diagnose issues or flaws can make a huge difference in your ability to score.
Whether you are a beginner determined to become a scratch or a mid handicapper who has been dreaming their whole life, it is worth seeing what a professional has to say.
Lower handicap golfers are going to need to spend a bit of money on a professional who is capable of seeing small imperfections.
One of the most important reasons to take lessons is so that you can self-correct.
If you have no idea what is wrong with your game, how will you take it to the next level?
Being able to change your swing slightly in the middle of a round is an essential part of becoming a scratch player.
Do All Scratch Golfers Hit The Ball Far?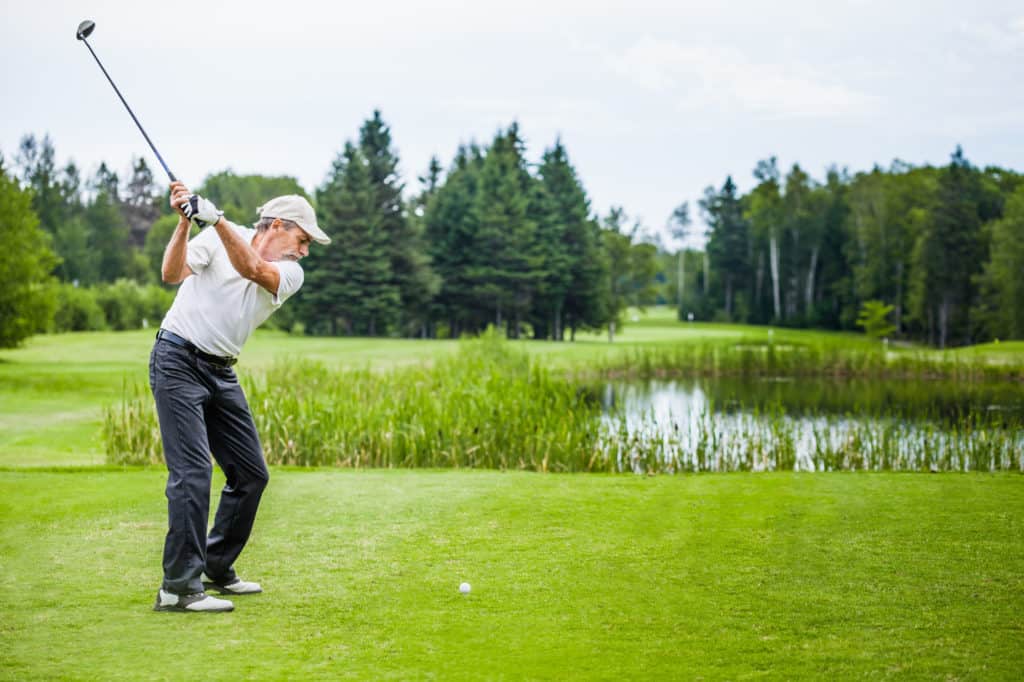 Scratch golfers generally tend to hit the ball far because their swing speeds are usually higher.
This goes hand in hand with the facts we talked about earlier and the physical ability that matters in this game.
If you hit the ball 240 or more yards off the tee, that is plenty of distance to become a scratch golfer.
You will have to perfect some hybrid and fairway wood shots into long par fours, but this is entirely possible.
The advantage of hitting the golf ball a long way of the tee is that you will have more wedge shots into greens.
It is much easier and accurate with a wedge than with a five iron.
However, if you are not the longest hitter, you will have to make up for it in other areas of your game.
A long hitter may have trouble with long irons and fairway shots because they simply don't use them that much in their game.
The one thing that all scratch golfers will have in common is the ability to chip and putt.
Without a solid short game, you will not be able to become a scratch player.
It does not matter how far you hit it if you do not have the necessary skills to get the golf ball into the hole.