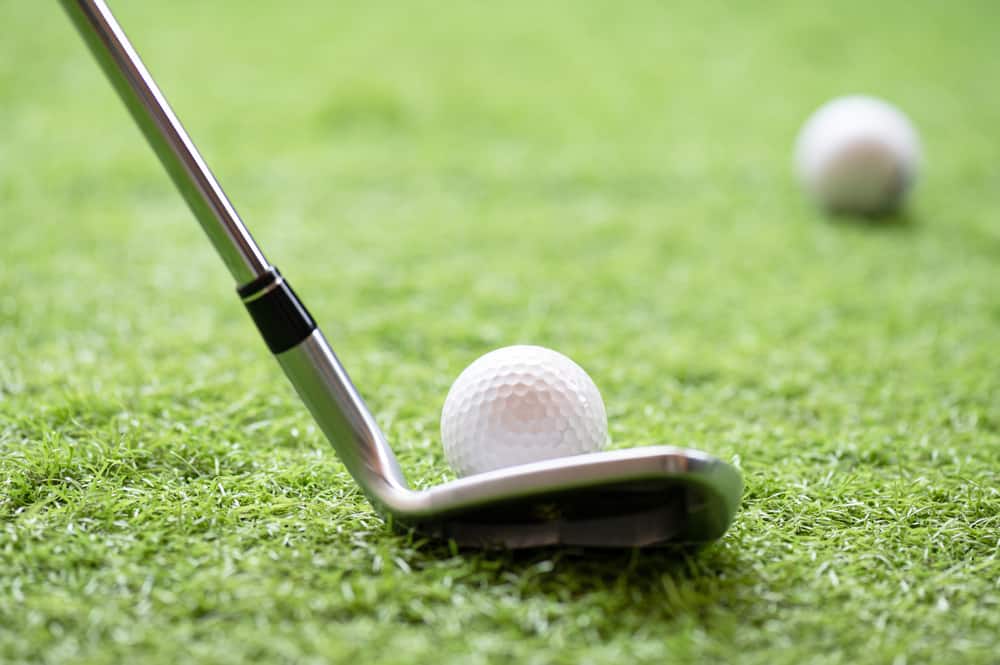 If you know anything about the Ping brand, you know that they sometimes do things their own way.
The Ping golf clubs offer some of the best technology on the market.
Even though they don't always follow along with the traditional club building that other companies do, the Ping golf clubs have lots of great features to offer golfers.
If you are looking for a set of Ping golf clubs and notice that one of the clubs has the letter U on it, you may be wondering what this could mean.
Let's take a look at what a Ping U Wedge is and how you can determine if this is a good club for you to have in your bag.

What Is A Ping U Wedge?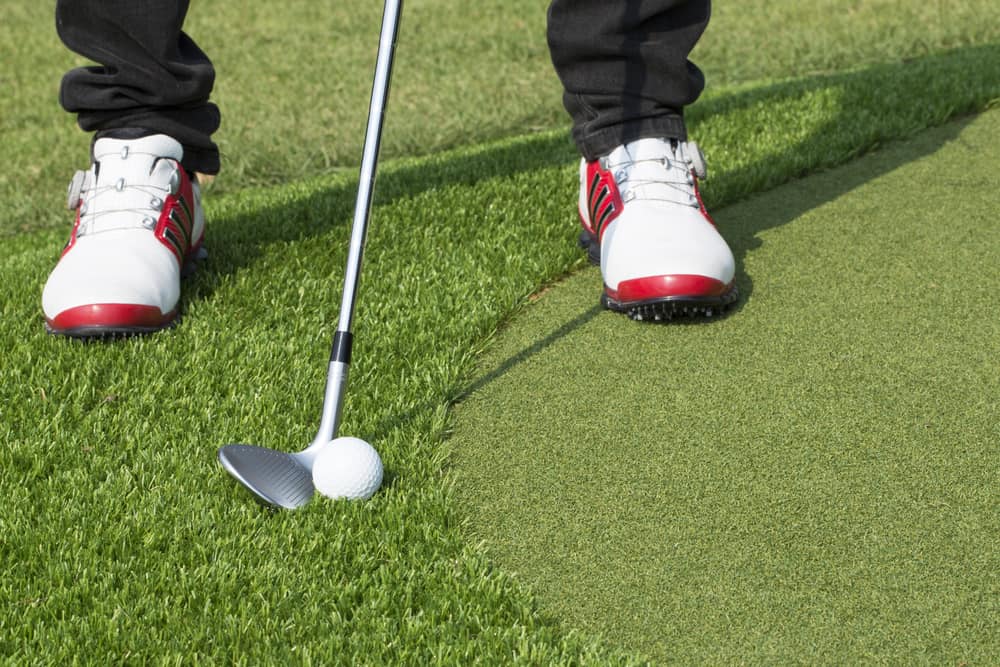 A Ping U Wedge is a utility wedge or gap wedge.
Depending on the set of Ping irons that you are looking at, the Ping U Wedge will vary in the loft that it has.
Some U wedges will be around 49 degrees, and others will be 51.
For the most part, the wedge will have a loft that helps it fit right in the middle of the pitching wedge and the sand wedge.
Overall, the Ping U wedge is a golf club that has become a go-to golf club for many players.
The reason is that without the U wedge in the bag, the gap between the pitching wedge and the sand wedge gets to be too wide.
Let's take a better look at some of the specifics of the U wedge and whether or not this is going to be a good fit for your game.
What Is The Loft Of A Ping U Wedge?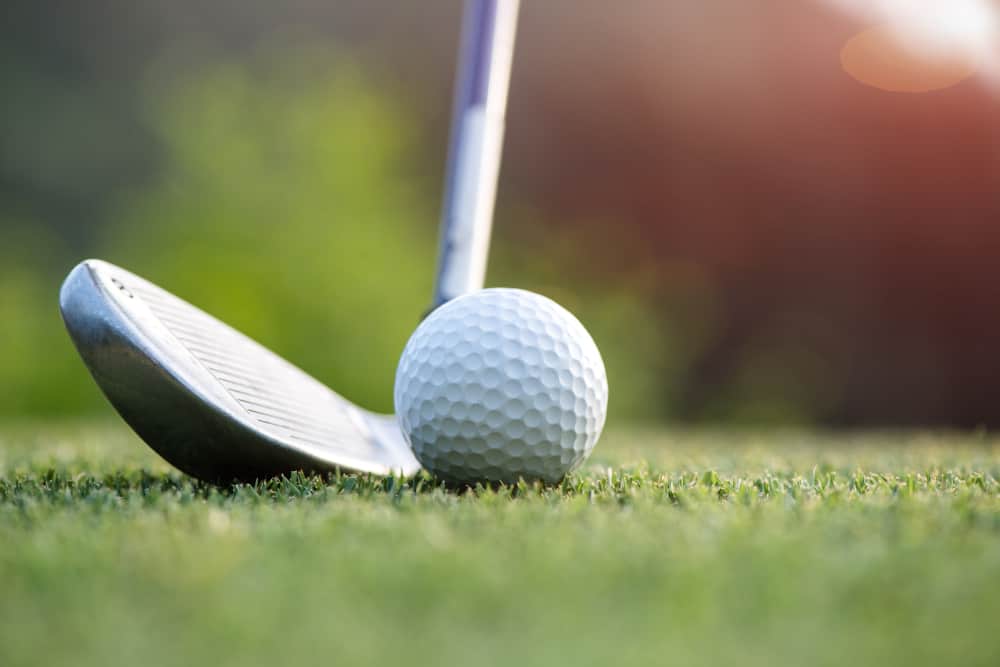 If all Ping U wedges were the same loft, it would be much easier to determine the loft of your U wedge.
However, each Ping golf club set is created to be a bit different, and therefore, the lofts are not going to be consistent.
The only thing you can ensure is that the loft on the Ping U Wedge will fit in between the pitching wedge and the sand wedge.
Lofts on U wedges will be right around the 50-degree mark.
Years ago, the traditional gap wedge would have been about 52 degrees, but since then, the degrees of loft on golf clubs have changed quite a bit.
The loft of the Ping U Wedge in the G425 series is 49.5 degrees.
This is a set with fairly strong lofts that allows golfers to get much more distance with their clubs.
Ping also offers a Power Spec Loft that allows golfers an even lower loft on their U wedge, something closer to 47.5 degrees.
The Ping lofts are not known for being any stronger than other companies, so the Ping U Wedge is going to match up quite well to other gap wedges offered from other brands.
How Far Can I Hit A Ping U Wedge?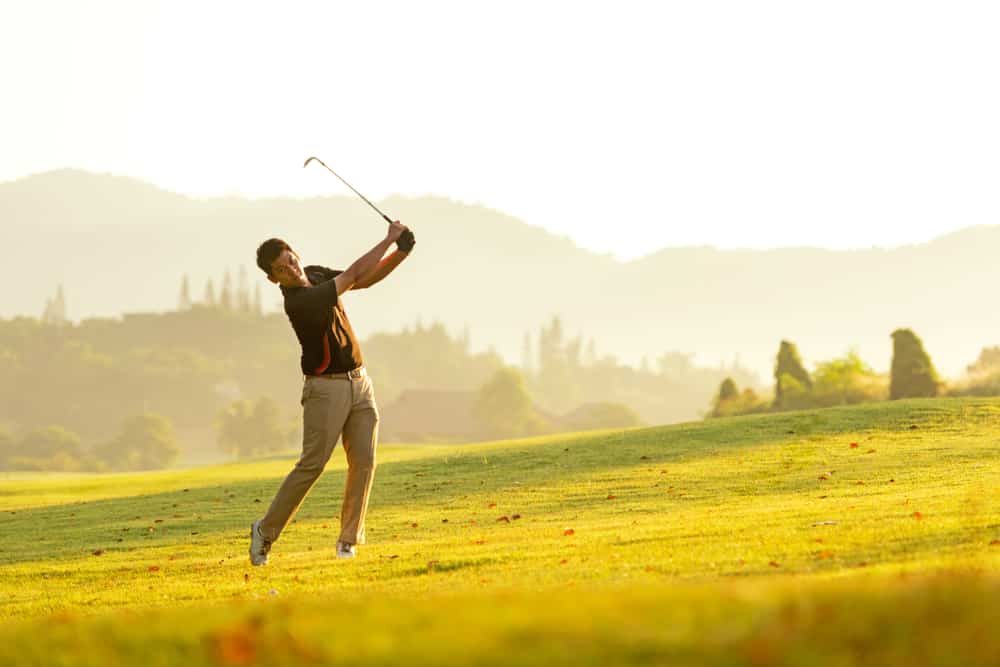 As we have mentioned, the Ping U Wedge is going to have a loft that varies from one set to another.
When the loft on a club changes, so will the distance that you are able to hit the club.
The Ping U Wedge will travel different distances, also depending on the swing speed of the player that is hitting the golf ball.
If your swing speed is fast, you will hit a U wedge much further than if your swing speed is slow.
A good estimate or range of about how far you will hit a U wedge is from 90 to 120 yards.
The golfers with slower swing speeds should consider getting a U wedge with a graphite shaft.
The graphite shaft can help players get the distance that they need from their shots and hit the ball considerably further.
The Ping U wedge is not designed to go all that far as it is more of a finesse and accuracy club.
You should be able to hit your Ping U Wedge close to a green and then use it around the greens to help you score.
Looking for distance in a golf club will mean that you want something with power and ball speed, and utility wedges are not meant to do this.
One thing for golfers to keep in mind is that there is another golf club that some companies have released called a utility iron.
The utility iron is much different from a U wedge.
A utility iron is a club that you put into place to replace a hybrid or long iron.
Utility irons are sometimes called driving irons because they have a low loft and are designed to give players lots of extra distance and a traditionally lower ball flight.
For those who are interested in this kind of club, make sure that you don't confuse it with the Ping U Wedge.
Ping does not call its utility irons by the same name as other companies.
They call this club the crossover iron.
The crossover iron is basically a cross between a hybrid and an iron.
This club has a bit of a wider sole and allows golfers to be able to get the ball up in the air more easily on those long shots to the green.
In addition, the crossover can be an excellent alternative for a tee shot.
If your driver is giving you a hard time, you can use a utility iron off the tee, but using a Ping U Wedge off the tee would produce an entirely different result.
What Is A Ping Power Spec Loft?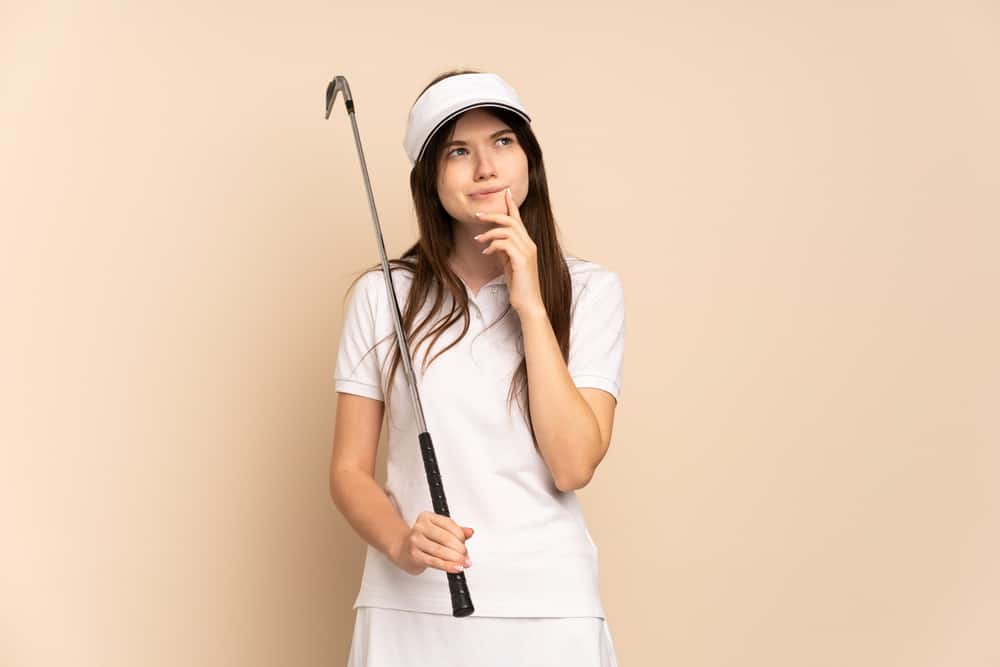 As we mentioned, the loft of the Ping U Wedge in the G425 series is 49.5.
However, when you order these golf clubs, you have the option of ordering them in the Power Spec loft fitting.
The Ping Power Spec Loft is a fitting option that allows players to lower the loft on their clubs and potentially get more distance.
Although you might think that all players would like to have more distance from their irons, there are some negatives to this idea.
The lower loft can make it very difficult to get the ball flight that you want.
Obviously, as loft lowers, you won't be able to hit the ball quite as high, and therefore, you may have a hard time getting the ball to stop on greens.
For most players, the accuracy that they get in golf and the way that they stop a ball on the green is partially caused by the ball flight that they get.
If you can't get this flight, how will you stop a ball?
As lofts have changed in golf, this has become a bit of a problem with spin rates and other issues.
Although the center of gravity in most golf clubs has been adjusted to accommodate for the lower lofts, this is certainly not a feature that all golfers should consider.
However, if you are a player that can get great ball flight on your shots, you should have no problem switching to something like a power spec loft and still getting the results that you need.
The Power Spec Loft in the U wedge for the G425 irons is going to be 47.5 degrees.
This is a full two degrees of difference from the standard U Wedge.
Although this may not seem like much, you must remember that years ago, a gap wedge likely had about 52 degrees of loft.
The game of golf has moved pretty far away from traditional lofts and yardages in their golf irons and wedges.
Do All Ping Golf Club Sets Have A U Wedge?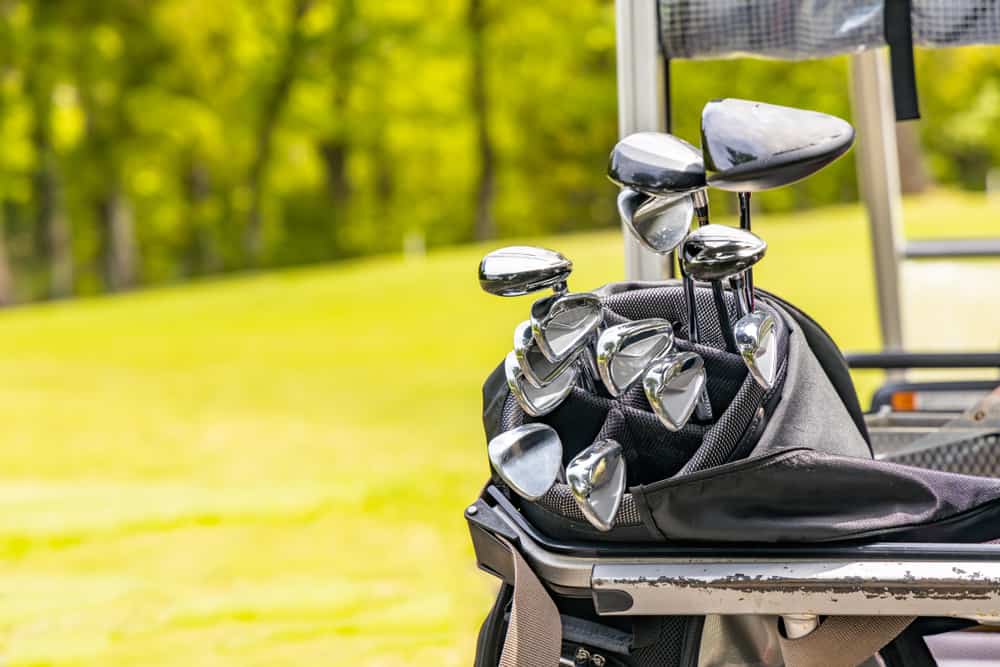 Not all Ping golf club sets have a U wedge.
The reason behind this is that many better players do not want a gap wedge that matches their irons.
Instead, these players would rather have a club in the bag that matches their wedges.
Ping sells their traditional blade-style wedges with lofts just like other companies do, so you can choose a loft on the wedge around 50 degrees for your set.
Many golfers struggle with whether to purchase the matching Ping U Wedge or to go with a wedge that is more of a blade style or custom choice.
Really, you have to find out what the best option for your game is.
What can you learn to spin?
What have you become great at hitting?
The Ping U Wedge is not offered as a golf club choice in the new Ping iBlade irons.
This is because the clubs are built for the slightly better golfer, and they will typically shy away from a golf club that is going to have more of a forgiving look to it.
Golfers tend to like the more blade or wedge style as opposed to the iron style in their wedges.
The fact that all Ping golf club sets do not carry a U wedge does make it hard for some players to decide whether to keep the U wedge in the bag.
For most amateur golfers or mid handicaps, the U wedge is a golf club that you will want to have in place.
Getting the extra loft and accuracy that this club provides certainly helps to ensure that you don't have any performance gaps in your bag.
What Is A U Wedge Used For?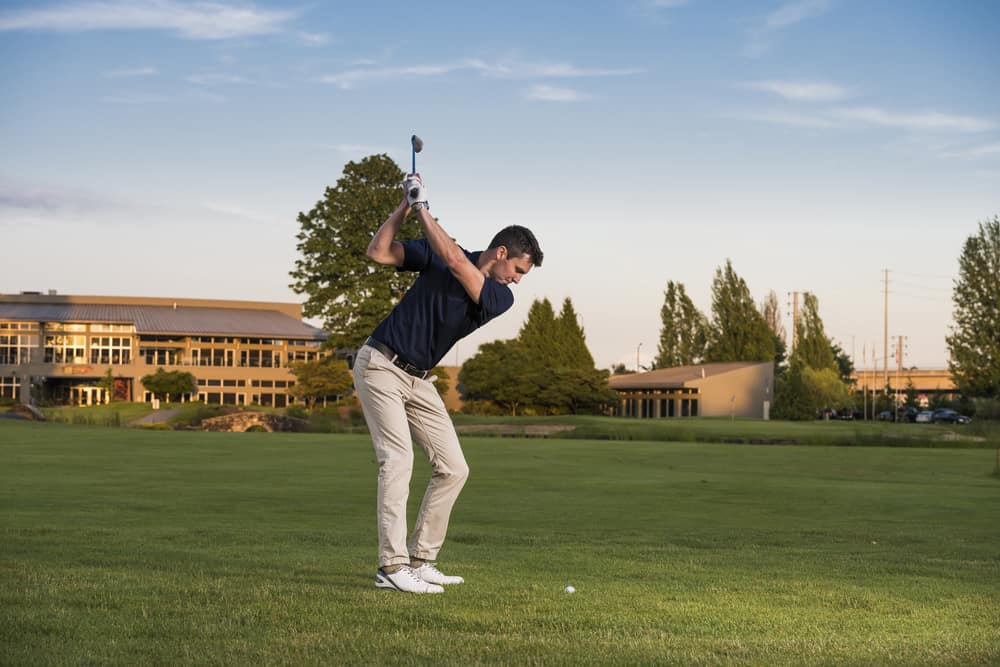 Now that you have a better understanding of what a U wedge is, you may be curious as to how it is going to work.
The U Wedge is an excellent choice for a variety of golf shots around the course.
Here are some of the most popular ways golfers use their Ping U Wedge.
1. Approach Shots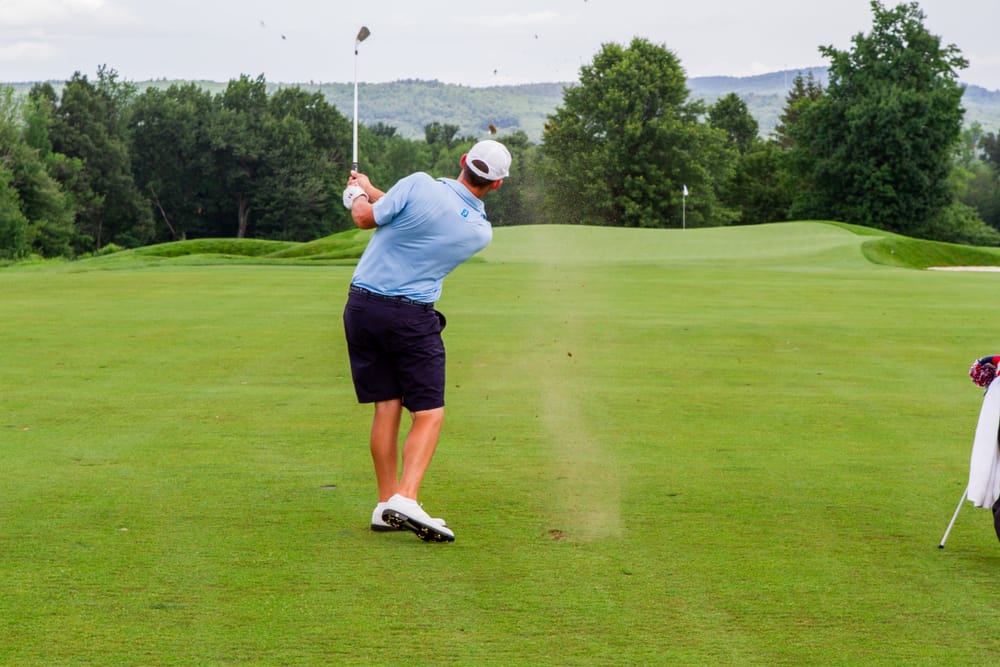 Many golfers will find that their U wedge will travel around 100 yards.
The 100-yard shot is going to be something that comes up quite often on the golf course.
It seems that regardless of your handicap, you will have quite a few 100-yard shots during the round.
Therefore, having the Ping U wedge as an option is going to really help you with these approaches into a green.
The U Wedge has plenty of loft to get a ball up in the air and to head towards your target.
It will also stop a bit more quickly on the green than some of the other golf irons in the bag.
2. Long Chips Around The Green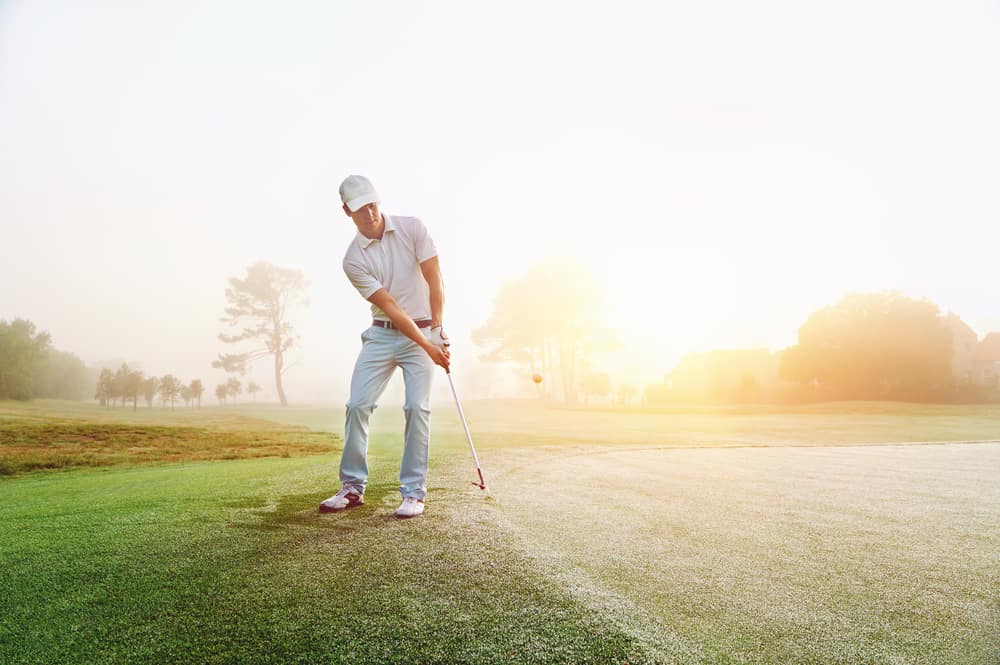 It's important to remember that the loft on your Ping U Wedge will cause it to have a bit more of a moderate ball flight on shorter shots.
You won't be able to get this one up in the air and stop it as quickly on the green as you would with a lob wedge or sand wedge.
Therefore, for long chips around the green, make sure you leave the U wedge plenty of room to run towards its target.
When the ball lands on the green, it will likely release and roll a good part of the way.
Once you get to know the way your U wedge reacts on the surface of the green, you can do quite a bit to get it to improve your golf game.
3. Bunker Shots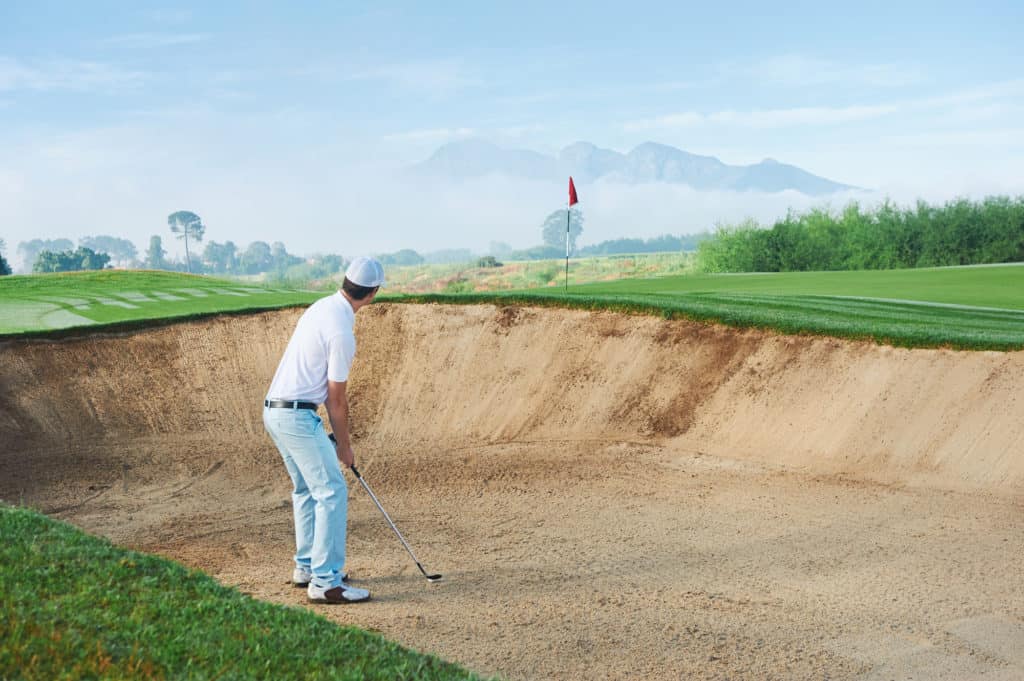 Most golfers take a sand wedge when they get into a bunker.
The sand wedge has about four more degrees of loft than a U wedge.
However, with a sand wedge, you must remember that you will need a big swing for long shots.
Not all bunker shots are going to be directly next to the pin.
Sometimes golfers have landed in a bunker in the front of the green, and the pin is all the way at the back.
If this is the case, players will need a bigger swing, and instead, it may be better to keep things simple and swing with a U wedge.
This is typically a more comfortable option for players, and as long as the lip of the bunker is not too high, it makes a tremendous overall club selection.