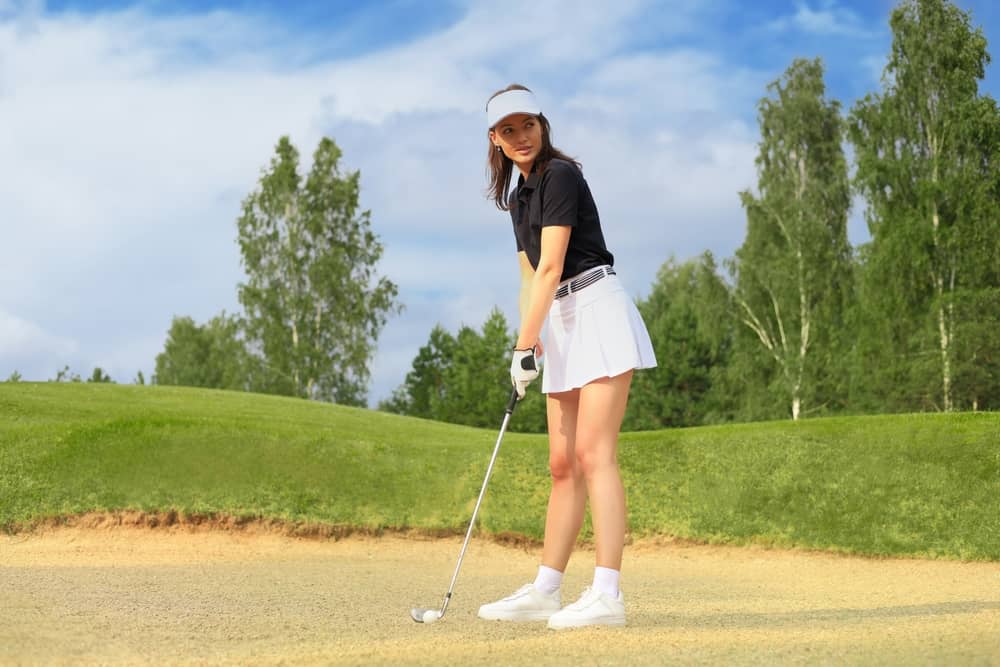 One of the questions that golfers ask most frequently is about which clubs they should have in their bags.
It is hard to decide what we need considering there are only 14 spots in the bag.
For some players, having more wedges is a benefit, but for others, it makes sense to have more woods and hybrids.
One of the most commonly talked about golf clubs in the bag is the sand wedge.
If you are curious as to whether or not a sand wedge is a club that you want to have in your bag, we have all the answers that you need.
Let's take a look at whether or not a sand wedge is worth one of those 14 precious spots in your golf bag.

Do I Need A Sand Wedge?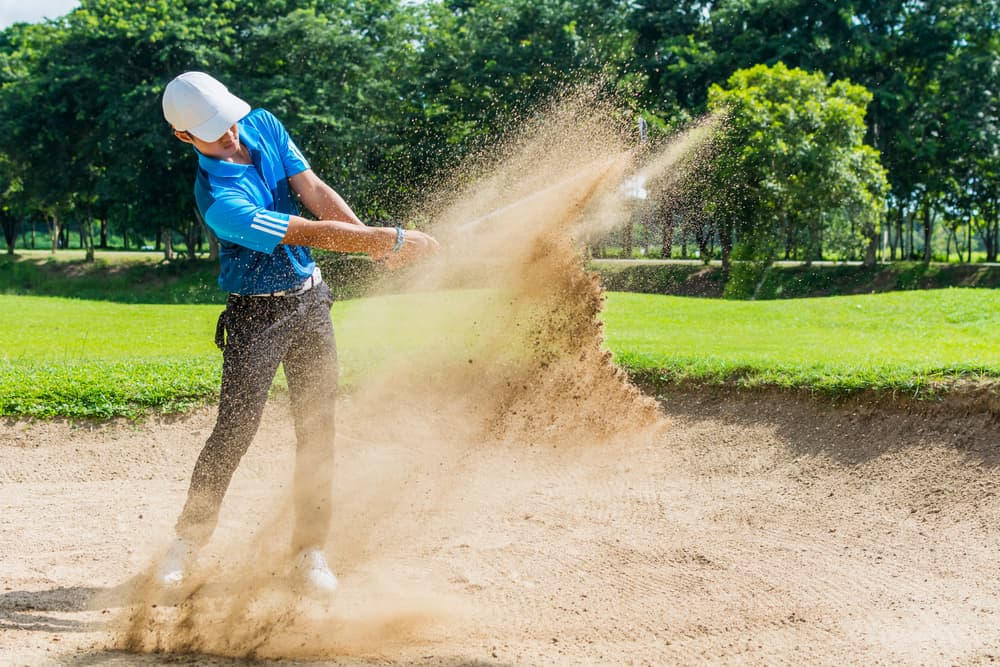 All golfers should have a sand wedge in their bag.
The reason behind this is that the sand wedge can serve multiple purposes.
Even if you don't play golf courses with lots of bunkers and sand traps, the sand wedge is a club that can be used to get you out of trouble, approach the green, and more.
Overall, the majority of golfers who don't carry a sand wedge are those who are afraid of hitting it.
Anytime you are concerned or worried about your ability to hit a certain type of golf shot, you can almost expect that it won't go well.
Not only is the sand wedge a golf club that you need, but it is also one that you should trust and have the most confidence in.
In fact, many golfers would tell you that their sand wedge is their favorite golf club in the bag.
If you haven't quite fallen in love with your sand wedge, maybe the issue is that you don't understand what it can be used for.
Let's take a look at all the different ways that you can use a sand wedge to help you learn why this club deserves a spot in the bag.
Ways To Use A Sand Wedge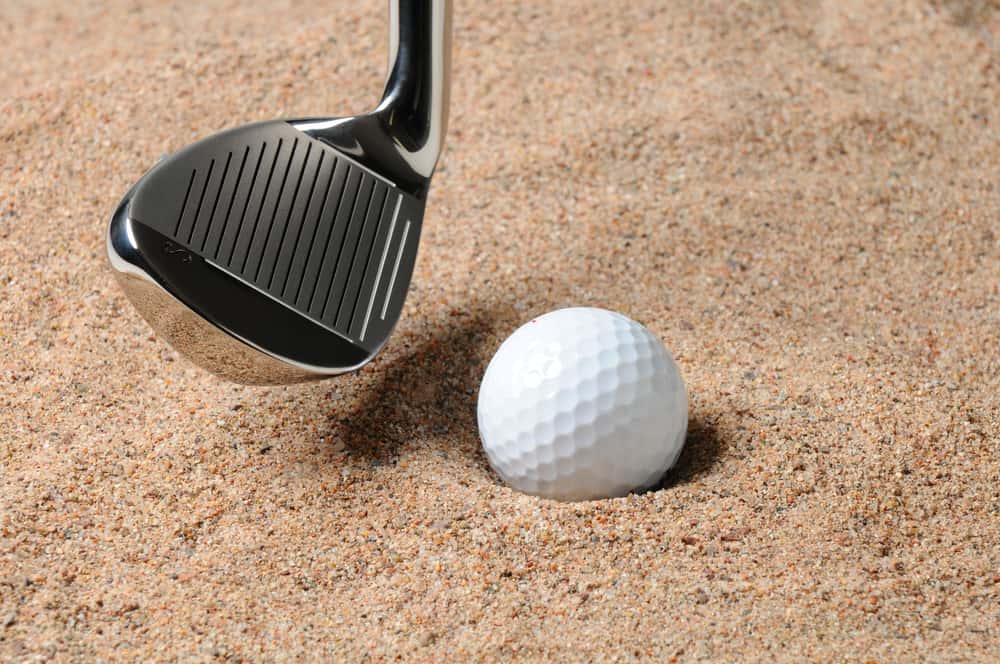 The better you get at golf, the more you will realize how important it is to learn to use your golf clubs in many different ways.
The more flexible you can be about how you use your clubs, the better the chances you will have of hitting the types of shots that you need.
Golfers often struggle with clubs like a sand wedge because they are not sure about all the different areas around the course that the club can be used.
So many people are shocked to hear that the sand wedge can be used for several shots outside of the sand traps.
1. Approach Shot Into A Green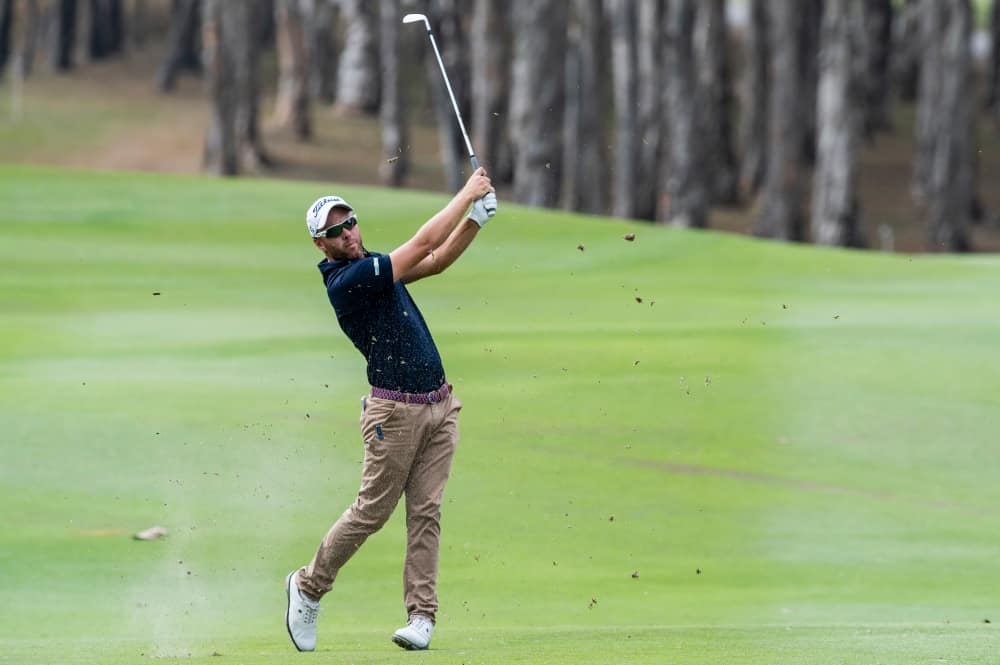 A complete swing sand wedge shot will vary in the distances that it can travel.
Some faster-swinging golfers who are considered to be better players may get close to 100 yards or more out of a sand wedge.
The fact that the ball can travel quite far is a good thing, but the real benefit of using a sand wedge as an approach into a green is the spin.
The sand wedge will have more spin than many of the other golf clubs in your bag.
This means that when it hits the green, it should stop relatively close to where the pin is.
If you are playing a course with faster greens or hitting an approach shot into a sloped hole, then the sand wedge is a brilliant club to be using.
The approach shot into the green is a reliable shot to use the sand wedge for.
Always make sure you practice this shot before you try it out on the course.
You will find that the more comfortable you become with this approach, the more accurate you can get.
Many golfers will lay up on a par 5 to a position where they can use a full swing sand wedge into the green.
The results are much shorter puts into the hole.
2. Chipping/Pitching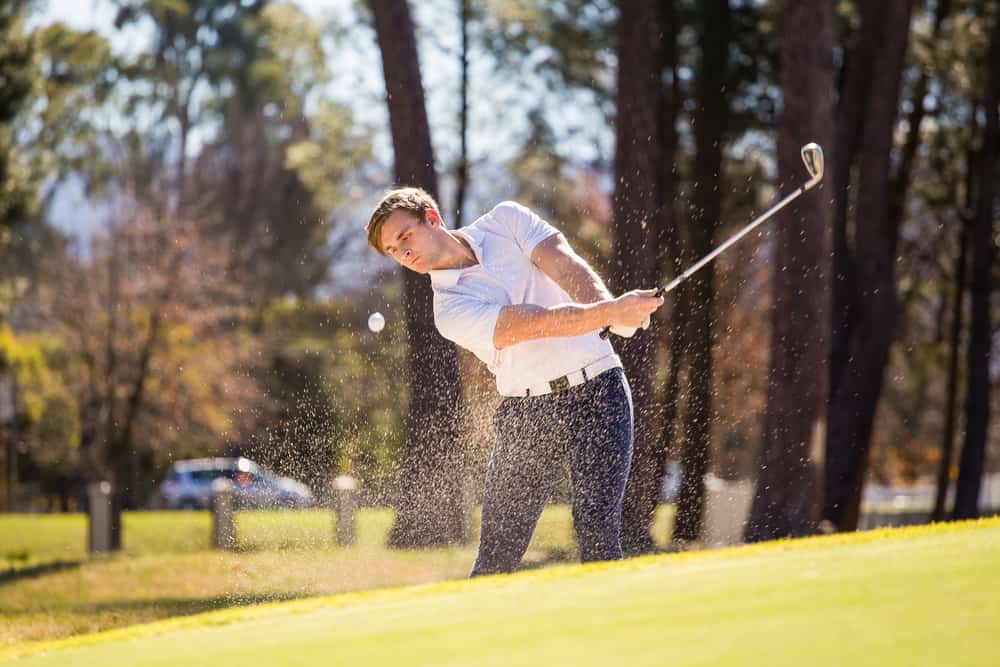 The main reason that you will want a sand wedge in your bag is to be able to hit pitches and chip shots around the green.
The sand wedge will have about 56 degrees of loft.
This amount of loft on a club will be just enough to get the ball up in the air and have it land softly on the green.
If you are dealing with hills and undulations on a putting surface, the sand wedge will allow you to pinpoint exactly where you want the ball to land.
Some people will open the clubface of their sand wedge and hit a high lofted shot.
Others are going to close it down a bit and get the ball to simply check-up as soon as it hits an area of the green.
We recommend learning how to use your sand wedge in a number of different ways.
Having just one fundamental pitch or chip that you apply to all situations is likely not going to help you score.
Scoring comes from the ability to be creative about the shots that you are hitting.
Remember that when you are chipping and pitching, it is not enough to simply get the ball on the green as you need to get close enough to one-putt.
So many golfers get frustrated with their score and say things like, "But I hit a good chip."
A good chip doesn't land on the green; it lands near the pin.
Set yourself up for as many one-putt chances as you can.
3. Greenside Bunker Shots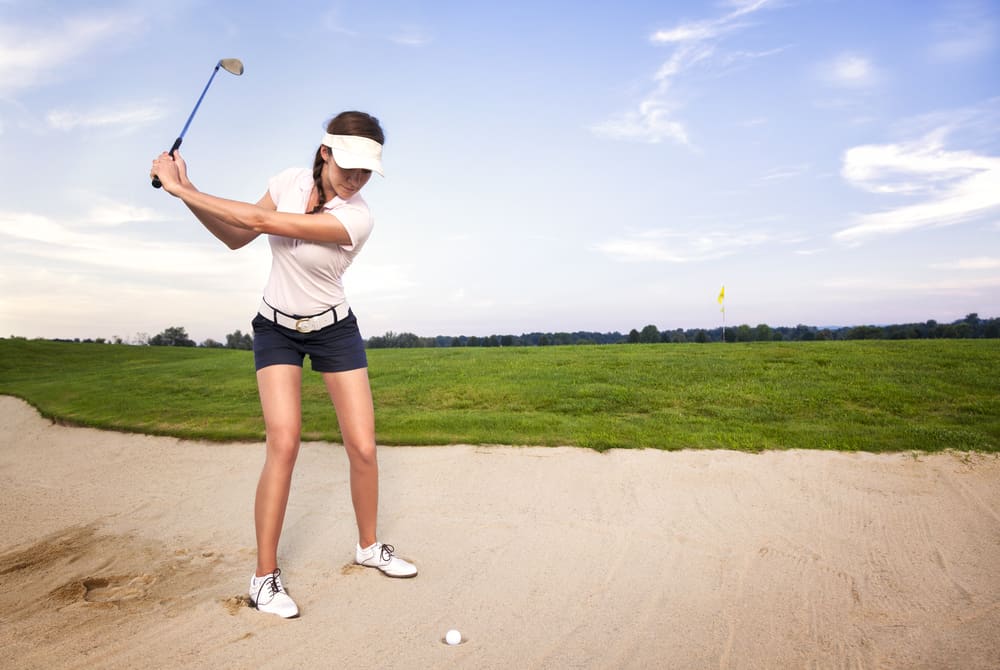 The greenside bunker shots are the real reason that we have sand wedges in the game of golf.
Being able to hit a shot out of a greenside bunker and have it land on the green quickly and stop is a tremendous benefit of this club.
However, greenside bunker shots should not be the only situation in which you are using your sand wedge.
In addition, you must ensure that the greenside bunker shots that you are trying to hit are best suited by using the sand wedge.
Some greenside bunkers will be better off with a lob wedge shot.
Overall, the sand wedge has plenty of bounce on the bottom of the club head.
The bounce helps a golf club slide through the sand and launch up and onto the green.
Even with the lip of a bunker sometimes being a bit high, your sand wedge should be able to clear it without much trouble at all.
Greenside bunkers can be very frustrating, but the sand wedge is the perfect tool to help you get your game to the next level.
Find a golf course with a practice bunker and work on the sand wedge shots until you can hit them as close as your chips.
Some players learn to like hitting out of the bunker better than hitting out of the rough.
Out of a bunker, you can still spin the ball when it hits the green, but out of the rough, that is much more difficult to do.
4. Out Of The Rough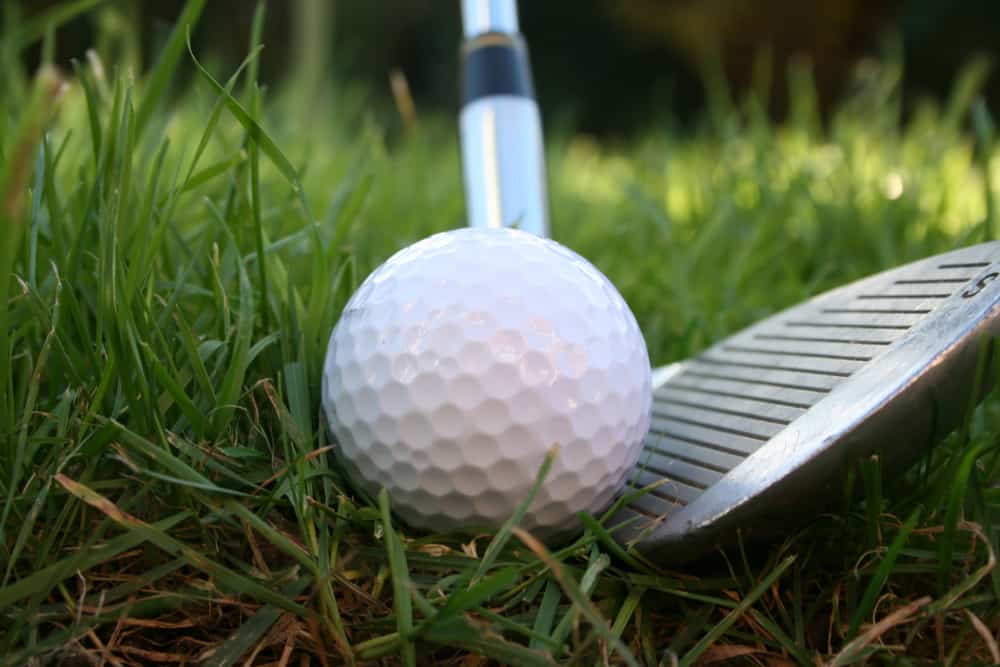 If you play golf courses that have very thick fairway rough, your ball can almost become stuck in the rough.
This is not as uncommon as you may think.
Getting a golf ball stuck in the rough is usually a mistake that can cost you a shot on a hole.
However, if you are not smart about how you handle this, you may cost yourself two or even three shots.
The basic idea with a ball that is buried in the rough is to get it out and advance it as far as possible.
However, the critical factor is to get the ball out.
Many amateur golfers will take a long iron or a fairway wood and try and swing with all their might to get the ball out of the rough.
The problem is that the interaction of the turf between the club face and the ball is not nearly good enough, and the ball will hardly move.
The way to avoid this is to keep the long irons and the difficult-to-hit golf clubs in the bag and break out the sand wedge.
The blade style shape of the sand wedge is designed to cut through the rough and get that grass out of the way.
The sand wedge, of course, will not go nearly as far as these other clubs you may have tried, but you can use the club to get yourself back in the fairway and heading towards the hole again.
So many players make golf course management mistakes that end up making them a 15 handicap as opposed to a 10 handicap.
Don't forget the great benefits associated with having a sand wedge that is a bit higher in the loft.
5. Fairway Bunker Shots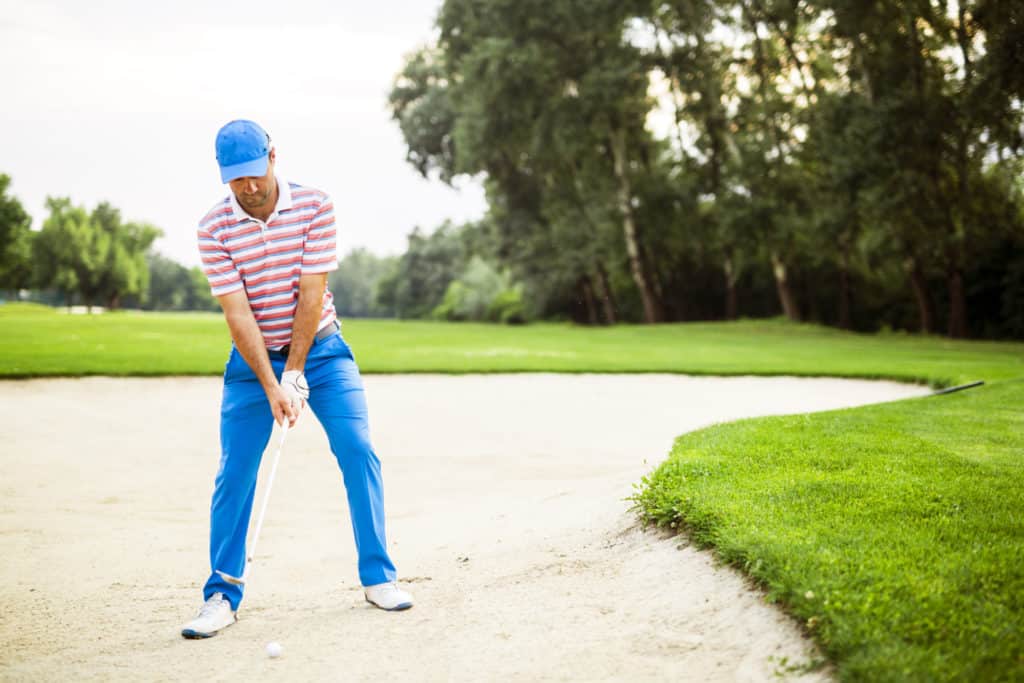 Most fairway bunker shots will require you to hit an iron.
The goal out of a fairway bunker is to try and get a piece of the green.
If you can manage to get the ball relatively close to the putting green, you can probably save the hole and still par the hole.
However, some golf courses have fairway bunkers with very high lips and edges.
If the bunker that you are trying to hit out of is going to have this daunting edge to it, you may need to use a sand wedge.
The sand wedge will have enough loft to get out of the majority of fairway bunkers.
Of course, if you are playing a British links course and you are stuck in a pot bunker, you may not be all that lucky.
Again, this is similar to hitting a shot out of the rough and will end up costing you a shot.
However, golfers need to remember that losing one shot is certainly quite a bit better than losing two or three shots.
6. As A Training Aid To Develop Better Tempo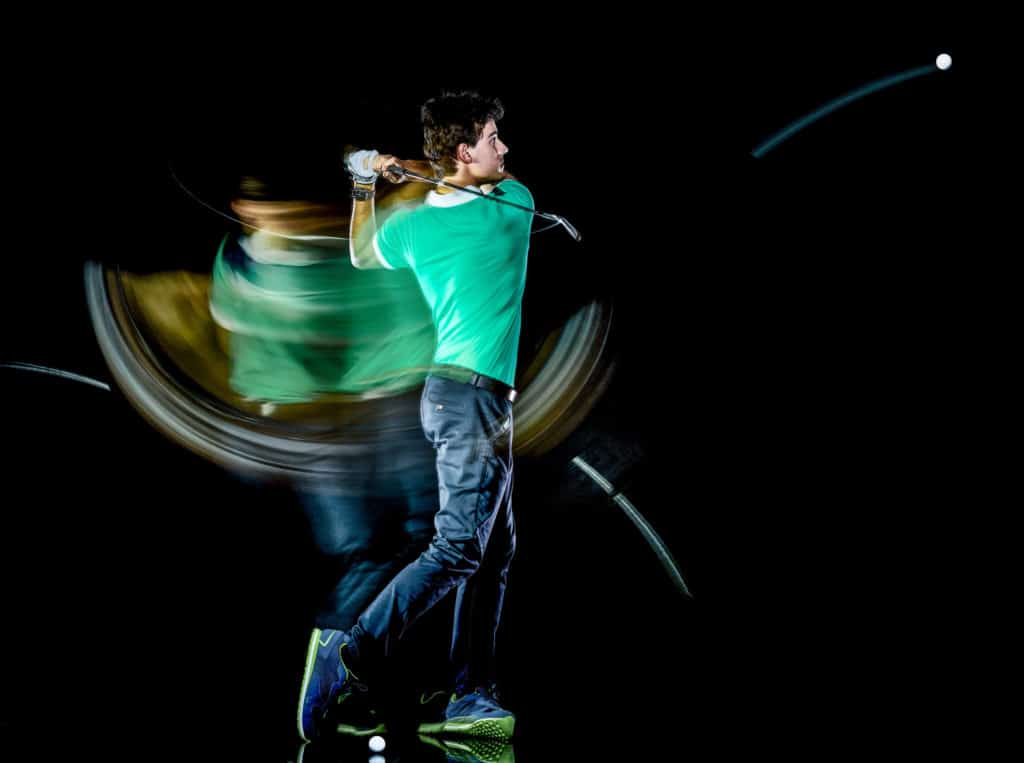 The last way in which to use a sand wedge is a bit unique and more of our opinion than anything else.
However, one issue that golfers tend to struggle with the most is tempo.
Players are known for swinging the club much too hard, not correctly transferring weight, and getting out of balance.
The proper tempo can help ensure that this will not be an issue.
However, to stand up on a tee box and tell a golfer to start working on their tempo when they have a driver in their hand is almost impossible.
Golfers need to feel and understand what tempo is before they can capture this throughout their entire game.
Around the greens, when you use your sand wedge, you will have to quickly learn good tempo, or your shots will not perform.
In addition, the slightly higher weight of a sand wedge helps to make sure that golfers are slowed down and feel the clubhead make its way through the impact position.
If you can spend quite a bit of time working on your short game and perfecting and developing your chipping and pitching with your sand wedge, it will, without a doubt, help the rest of your golf game.
There is a reason many golfers get to a driving range and take out their sand wedge to start warming up.
Learn to control your entire swing with the same precision and feel as you do with your sand wedge.
Overall, you can't go wrong adding in a few tips and drills to get better at golf swing tempo.
What Loft Is My Sand Wedge?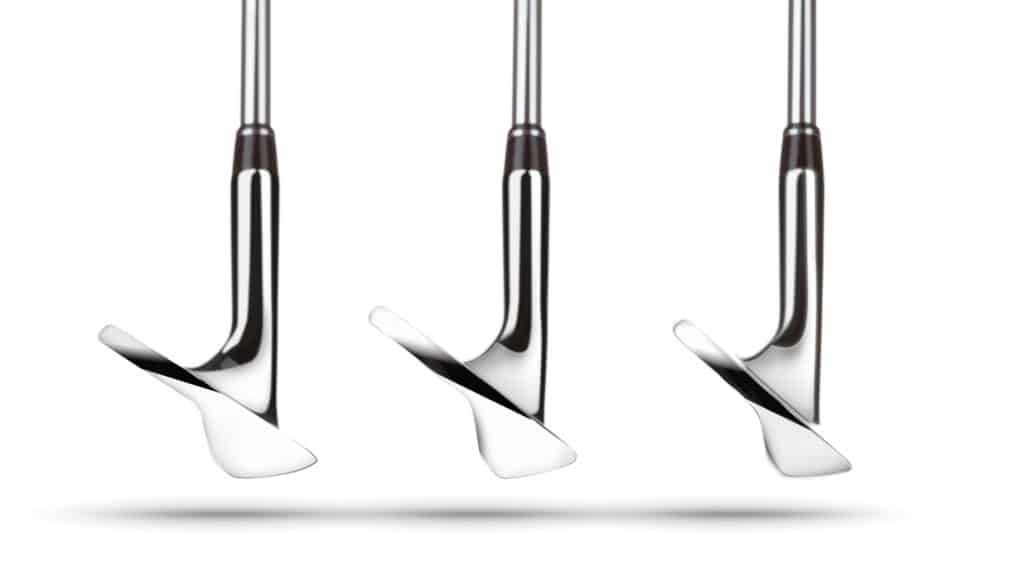 Sometimes a sand wedge that is part of a complete set of golf clubs will not be labeled with the individual loft.
This leaves some golfers guessing as to what their loft could be.
Of course, you won't be able to properly check this loft without a lie and loft machine, but chances are the loft is going to be right around 56 degrees.
The standard loft of a sand wedge is 56.
However, in some modern sets where there are issues with loft gapping, players are having to choose between options like a 54-degree.
In addition, some golfers will go with a 58-degree sand wedge and then not carry a lob wedge in their bag.
Choose whatever works for your playing style and the combination of clubs that you already have in your golf bag.
Conclusion
Hopefully, you now can understand why you do need a sand wedge in your golf bag.
Even if you say that you struggle with wedges and have a hard time hitting them the way that you want, it's smart to consider a sand wedge.
The more time you spend working on this club and trying to practice with it and improve your skills, the better your chance of success.
Overall, a sand wedge is a club that you will rely on more than once through a round.
If you need an approach shot, a chip, a pitch, or even a bunker shot, most great players call their sand wedge their go-to club.
Find a sand wedge that matches your set or simply add in a blade-style option.
The most important thing is to ensure that you keep one of these in your bag.