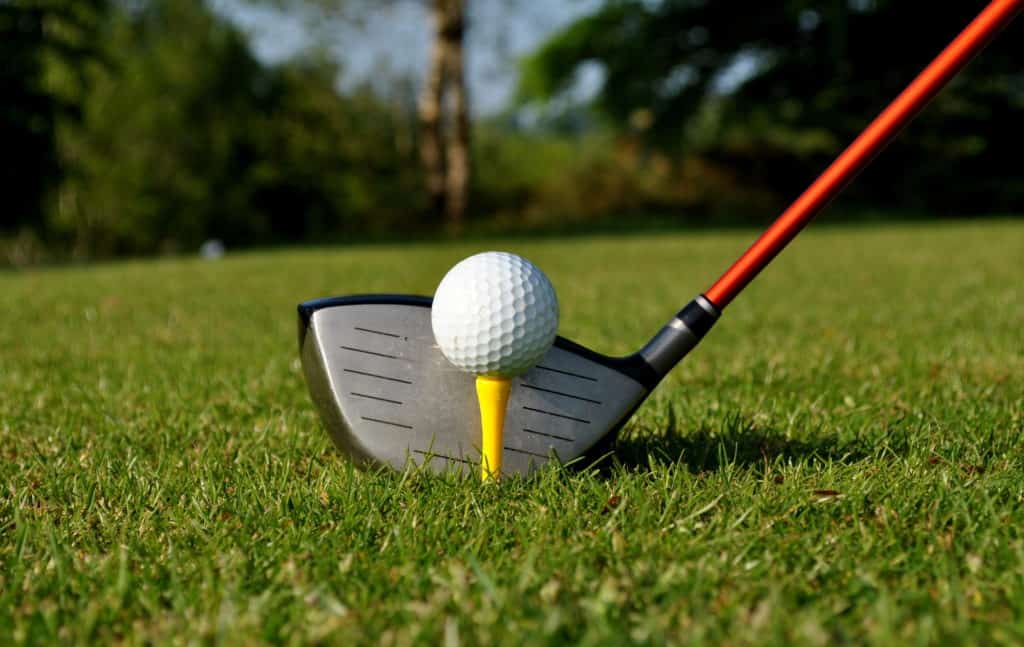 Buying a golf driver is a big decision.
Not just because the driver has such a significant impact on your golf game, but because they can get costly.
Some new golf drivers can cost five hundred dollars, and there are a crazy few that end up closer to the $800 mark.
It's hard to believe that some complete sets sell for less than the price of these drivers, but it is just how the golf world works.
Luckily, some drivers are available for less than $200.
These drivers are sometimes a few years old (but still new) or just from a brand or company that doesn't sell their products for as much as other brands.
Here are our top ten best drivers for under $200.

Top 10 Best Golf Drivers Under $200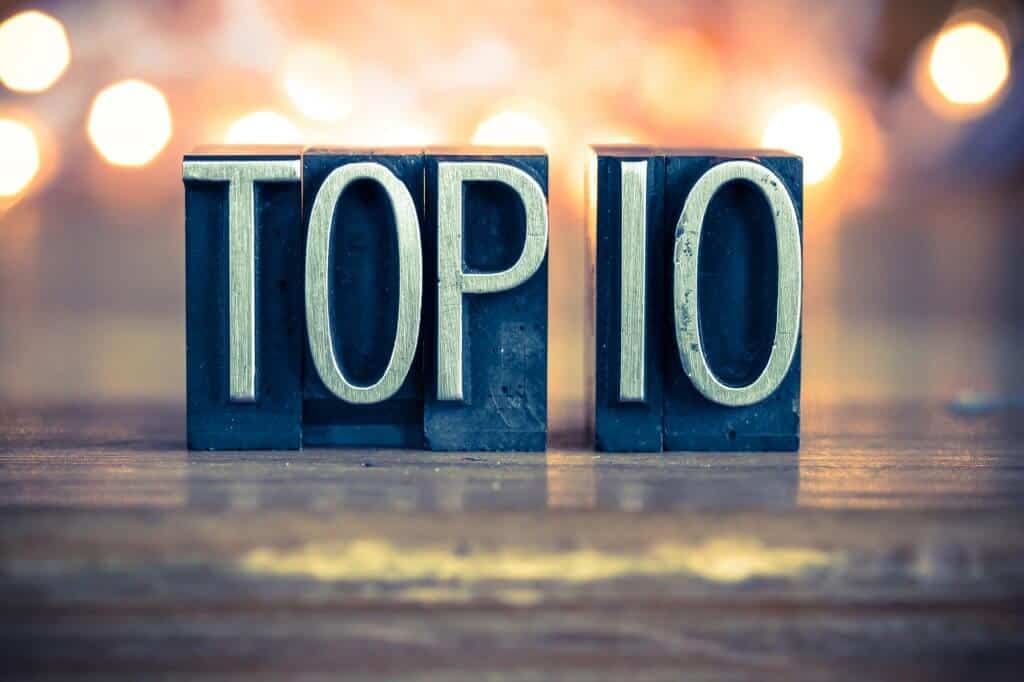 1. TaylorMade Men's RBZ Black Driver, Black
You can trust us when we tell you that the TaylorMade RBZ Driver did not always retail for less than $200.
At one point, this was a premium driver.
Since TaylorMade has now released several new clubs, they have lowered the price on this very high performing golf club.
The clubhead on the RBZ Black Driver is a 460cc Titanium.
Potentially our favorite feature of this club is the ability to change the loft and optimize your launch and trajectory.
Any driver that allows you some adjustability is like getting two drivers for the price of one.
The shaft in the RBZ Black is a White Tie 55 that will work well for most mid handicappers with moderate swing speeds.
You can purchase the RBZ Black in a regular, stiff, or senior shaft.
The RBZ Black Driver is where TaylorMade first started introducing their speed pocket technology to help increase ball speed.
If you are looking for something that has high-end technology for a very low price, the RBZ Black is the way to go.
Pros
Sleek design
Speed pocket technology for distance
Adjustable loft sleeve
Premium shaft
Cons
Newer TaylorMade technology is longer
2. PGX Offset Golf Driver
If you were looking for less than $200, you really would hit the jackpot with this club.
You can buy several of these drivers and still stay under the $200 mark.
The PGX Offset Golf Driver is an excellent club from a company that doesn't get much recognition.
The offset on this driver makes it a great club for someone who struggles with a slice.
The PGX Offset Golf Driver comes with a flexible and lightweight shaft that is sure to accommodate the newer or higher handicap player.
If you are a strong person or a low handicapper demanding the ultimate feel from a driver, the PGX offset is not for you.
If, however you are a bargain shopper that wants an incredible deal on a well-built driver for a great price, the PGX Offset stands out.
Pros
Offset clubhead for an anti slice
Incredible price
The large and forgiving club head
Cons
Won't work well for high swing speeds
3. Cobra Men's 2018 F-Max Driver
The Cobra Men's F Max Driver surprisingly makes our list.
Cobra is a top of the line club manufacturer and finding some of their clubs in a price category like this is a genuine bargain.
The Cobra F Max line of clubs is for slower swinging players.
The driver is designed to be lighter in both the clubhead and the shaft.
The overall lightweight will help you to increase clubhead speed and, hopefully, in turn, hit the ball much further.
The Cobra F Max is not an adjustable driver; instead, it has a fixed weight in the back center of the club.
This fixed weight helps to create a very low center of gravity and a high launch angle.
The crown of the F Max driver is visually appealing, but it is also made to help you align your shots easier.
Another unique feature about this F Max driver is the midsize grip that it comes standard with.
The midsize grip is better for people who may have arthritis and struggle to hold a golf club properly.
If you struggle with both distance and direction off the tee, the F Max is a great driver to consider, and it comes at a very fair price.
Pros
Comes with midsize grip
Easy to align
Slightly offset to help with accuracy
Helps to increase ball speed
Cons
Built for the older golfer
Not suitable for faster swing speeds
4. Wilson Staff Cortex Men's Golf Driver
Wilson is a brand that is known for having lower priced golf clubs.
What some people don't realize is that just because these clubs are lower in price does not mean they are low performing.
The Wilson Cortex Driver is a very high performing club that is even adjustable.
We mentioned earlier that purchasing an adjustable driver is an excellent decision for any handicap level.
The ability to change the club to accommodate whatever game you brought to the table that day will make a tremendous difference in your game.
The Wilson Cortex driver head has a lightweight carbon fiber design that is both stable and adjustable.
This is a significant improvement from some of their previous models.
You can adjust this driver to make sure it has the optimal launch and spin conditions for you.
If you like to hit it low and let it run or hit it high and let it fly, you can with the Wilson Cortex.
The weights on the driver's head allow you to quickly change this from a draw bias to a fade bias club in a matter of seconds.
In addition to all of these fantastic adjustments to make, this a custom fit golf club, so you can also change the loft.
Changing the loft on your driver is a tremendous benefit because you may need different lofts for different golf courses.
Also, if you are working on improving your golf game and you find that currently, you need an 11-degree driver, you may end up needing a 10 degree in a few months.
Having to go and buy a brand new club would be terrible.
The ability to just quickly adjust the loft with a wrench is precisely what a mid handicapper needs.
The Wilson Cortex comes stock with a Fujikura Atmos Tour Spec, a top of the line shaft.
You can get the Cortex in a regular, stiff, or senior flex.
This driver is an excellent option for players of varying handicap levels to get a club with excellent feel and proven results for less than $200.
Pros
Highly adjustable
Feels like a custom fit club
Premium golf shaft
Cons
Some quality control issues with the shaft/head connection (Wilson will handle)
5. Wilson Staff C300 Driver MRH 9 S
While we are talking about Wilson Drivers, it may be time to bring up the Wilson Staff C300 Driver.
This driver did very well for Wilson, and they say it has everything to do with the power hole technology.
There are two holes on this driver to help get an increase of power for the average golfer.
If you feel as though you could bump your clubhead speed up a bit to get some more distance, the C300 could be a good choice.
While we are talking about the Wilson driver and how long it is, we should probably mention that it is also conforming.
All of the drivers on our list are going to be USGA conforming golf clubs.
Although you can purchase clubs that do not conform to the USGA, it feels a bit like cheating.
Non conforming clubs claim that they go further and roll longer at times.
The major golf manufacturers only make conforming golf clubs.
If you stick with the major companies, you have a club that you will always be able to use in tournament play.
Not every golfer wants to play in a tournament, but even when you are recording a handicap, it is best to be fair and play with a conforming golf club.
The C300 golf driver comes with three head weights that you can adjust to help you dial in your shot shape.
If you want to hit the ball left to right or right to left, you can change the golf club to help you do so.
The C300 comes stock with a Lamkin Crossline grip.
Many drivers in this price range come with a standard Golf Pride Tour Velvet grip.
The Lamkin will give your hands just a little bit more grip on the club, so you don't have to hold it tighter.
Pros
Forgiving
Interchangeable weights
High-quality Speeder shaft
Cons
Not as widely available in different flexes
A little light for some players
6. Srixon Golf 2017 Men's Z 565 Driver
You may know Srixon more for its golf ball technology than golf club technology.
However, Srixon has made quite a name for themselves when it comes to golf clubs.
The Srixon Z 565 Driver is a few years old, but it is still a brand new club.
The technology is just not as current.
The fact that Srixon has since released a few newer drivers makes the pricing on this driver pretty incredible.
The Srixon Z 565 is built with a power wave sole, which will help to enhance the ball speed as well as forgiveness on this club.
The Z 565 has some technology that will help should you be a golfer that hits towards the bottom of the sole of the club.
The ball should still launch with some decent ball flight, even on the slight misses.
As far as the sweet spot on this driver, they made it much more significant than previous versions of this club.
Srixon calls it the stretch flex cup face, and they say that the sweet spot stretches across almost the entire face.
The crown on the Srixon is exceptionally lightweight, which has allowed the center of gravity to be positioned even lower.
With the low center of gravity, you get a much higher moment of inertia on the Srixon Z 565.
This club works for players of all handicaps, but the mid handicapper looking for an affordable but technologically advanced driver will benefit the most.
Pros
High-end technology
Great for mid handicapper
Low center of gravity
Lighter club head
Cons
Technology is three years old
Won't be as long as newer drivers
7. Cobra Golf Men's 2019 F-Max Superlite Offset Driver
We found another Cobra Driver for you offered at an incredible price.
This club was over $400 when it was first released.
What we love about the F-Max Superlite Offset Driver is that Cobra took the idea of making a lightweight driver and truly perfected it.
Not only did they make the clubhead lighter, but the shaft and grip are lighter as well.
Not many companies have gone to these lengths to make the golf club as light as possible.
Overall, Cobra was able to save eighteen grams of weight.
Although this may not seem like a significant amount, when you factor that number into clubhead speed, it will make a significant difference.
As far as the face on the F Max Superlite is concerned, it utilizes the Cobra E9 technology.
Even though this driver is a few years old, the E9 technology is still being used on the more modern drivers that Cobra is putting out.
The F Max Superlite gives you incredible ball speed.
The driver is not adjustable as a single weight was put in the back/heel area of the club to help with launch and ball flight.
If you struggle to get the ball up in the area or if the occasional slice rears its ugly head in your golf game, the Superlite can help to correct that.
As we mentioned with previous Cobra drivers, they do a great job of providing alignment technology with their drivers.
The crown alignment feature on the F Max Superlite helps to ensure a square set up at address.
The F Max Superlite is available in both the straight neck and the offset version.
The offset is a much more draw bias club for people who slice or fade the ball consistently.
The straight neck is for people who struggle more with distance than they do with direction.
The F Max Superlite is built for the slower swinging player that needs help getting the ball to launch high and far.
If this describes you, you will love this fantastic deal on the F Max Superlite.
Pros
Alignment technology helps setup square
Available in the square or offset
Very lightweight and easy to hit
Cons
Not for faster swing speed
8. TaylorMade M4 Draw Type Driver
The TaylorMade M4 Driver was one of the best-selling golf clubs that TaylorMade ever produced.
They replaced the M4 with the M6 and, eventually, the SIM Max, so the pricing on the M4 has dropped considerably.
The M4 was produced to bring incredible ball speed to the mid to low handicap player.
This is one of the best drivers on our list for the player that has a bit faster swing speed
The M4 was built with a corrective face angle that helps if you happen to miss the sweet spot.
Mostly when you miss, you will have much less side spin created, so even your misses will be straighter.
It's easy to create a driver that rewards a perfect shot; it's much harder to create a driver that helps when you hit poorly.
The M4 driver is built with Hammerhead technology.
Essentially this just means that you get a large sweet spot with a much lighter driver overall.
The M4 sounds looks and feels great, and this particular model will help with your slice.
Anytime TaylorMade puts out a club that is called a D model or a Draw, it means the club is slightly closed.
This closure will help you square up the clubface if that is something you struggle with within your game.
The M4 was initially offered in the 9.5, 10.5, and 12-degree options.
It can be a bit tricky to find this club in your exact specifications because it was so popular.
However, if you see one offered at a great price, it makes sense to grab it while you can.
Pros
Great ball speed
Sounds and feels good
Works for faster swinging players as well
Cons
Can be hard to find in the proper specs, not many left
9. Tour Edge Golf- Hot Launch HL3 Driver
Tour Edge is a golf manufacturer that doesn't get the credit they deserve on the golf clubs they make.
They offer a complete line of golf clubs for the mid to high handicap.
They even have a line of clubs designed for the lower handicap player as well.
The Hot Launch HL3 Driver is designed more for the player that struggles with proper driver launch and distance.
This is a forged titanium club head with a clubface designed to produce maximum ball speed off the face of the club.
The HL3 uses a technology that is very popular in the Callaway Golf Clubs called Variable Face Thickness.
This helps to make sure that even on off-center hits, you are getting plenty of distance and performance.
The HL3 does not look as large as some other drivers on the market, but it still offers plenty of performance.
You can get the Hot Launch HL3 in a regular, senior, or stiff shaft in the 10.5 or 9-degree loft.
Pros
High launching
Good availability
Variable face thickness
Cons
Smaller-scale driver
Feel is not great for the lower handicap player
10. Tour Edge Golf Hot Launch 4 Driver
Last on our list is the Tour Edge Golf Hot Launch 4 Driver.
This club will be priced a bit higher than the HL3, but it still falls under the $200 mark.
The HL4 has some distance-enhancing technology that the HL3 does not.
If you struggle with a slice and need a club to help you fight it, you will be pleased with the HL4.
Another thing we love about HL4 is the lifetime warranty.
All Tour Edge golf clubs come with a lifetime warranty; this indeed says something about their products.
The HL4 driver is available in the regular, senior, stiff, and ladies shafts, and it can come in a 9.5 or 10.5-degree loft.
You will notice that the Tour Edge clubs overall are not fancy or complicated; they are just solid.
If you want something simple, that doesn't cost a fortune; this is a great driver.
Pros
Great distance
Slice fighting technology
Available in several shaft/loft options
Cons
Not for the lower handicap player
Priced higher than HL3 and doesn't offer too much more