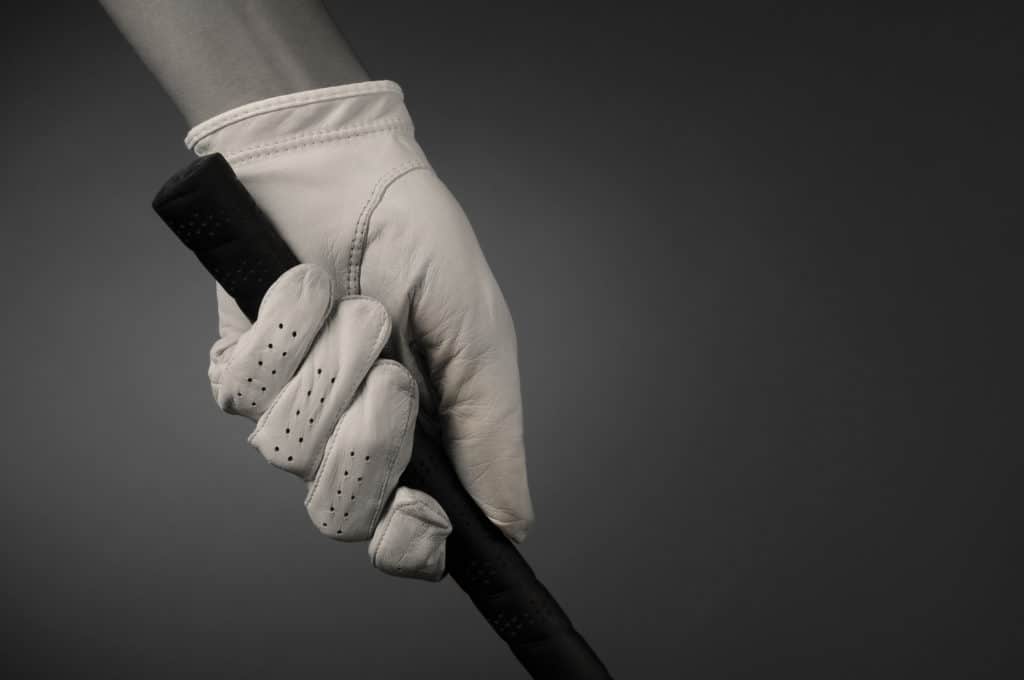 There are three basic types of golf grips.
You have the interlock, the overlap, and the ten-finger grip.
Each of the grips has its own positives and negatives.
What works for one golfer may not work for the next.
Professional golfers have lots of clubhead speed, they are tested with challenging conditions, and they know how to hit very precise golf shots.
If you are wondering which grip the golf professionals use, we have some insider information for you.

What Grip Do Most Golf Pros Use?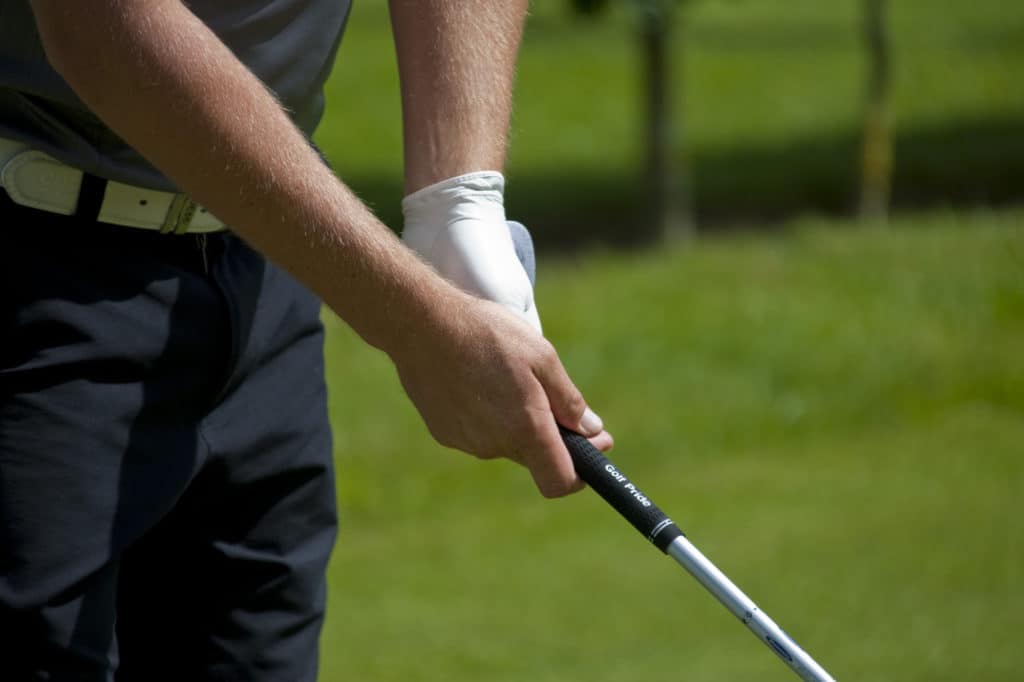 Golf pros use the overlap grip most commonly.
The overlap grip helps golfers who have larger hands, and it helps to eliminate some grip pressure as well.
If you are a player who struggles to get the grip pressure down, the overlap grip could be a good choice for you.
It seems that most of the golfers on tour use the overlap grip because they have larger hands.
If you look at many of these players, they are athletes.
Many of them are tall and strong, capable of swinging the club at very high speeds.
The overlap grip gives them an excellent place to put their hands without clinging to the club too hard.
Interestingly enough, Tiger Woods and Jack Nicklaus both used the interlocking grip.
The ten-finger grip is not used on tour.
What Is a Weak or Strong Grip?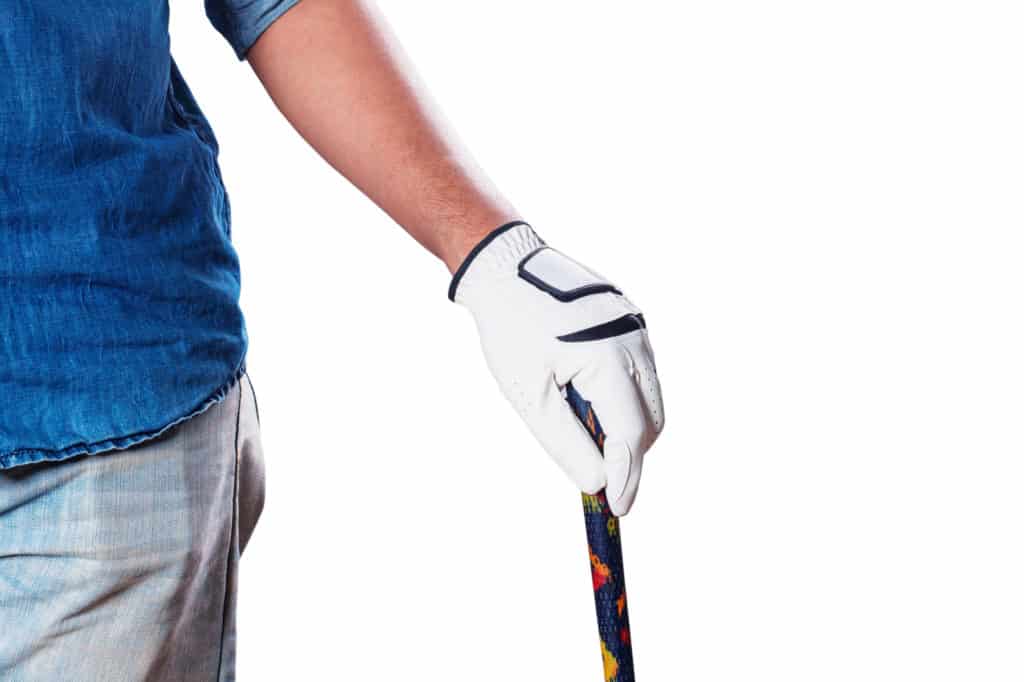 In addition to grips being divided into three different categories, some players have a weak or a strong grip.
When a right-handed golfer has a strong grip, they will turn their left hand clockwise and then place it on the club.
Instead of the left thumb pointing straight down the shaft, it will be turned clockwise of center.
A weak grip is the opposite of this; the player turns their left hand counter-clockwise before putting it on the club.
Many golfers think you can see a weak or strong grip by looking at the position of the right hand.
This is partially true, but that is only because of where the right hand has to be placed because of the left-hand turning.
To examine a player's grip and see if it is strong, neutral, or weak, it is crucial to look at the positioning of the left hand.
Do Tour Pros Have a Weak or Strong Grip?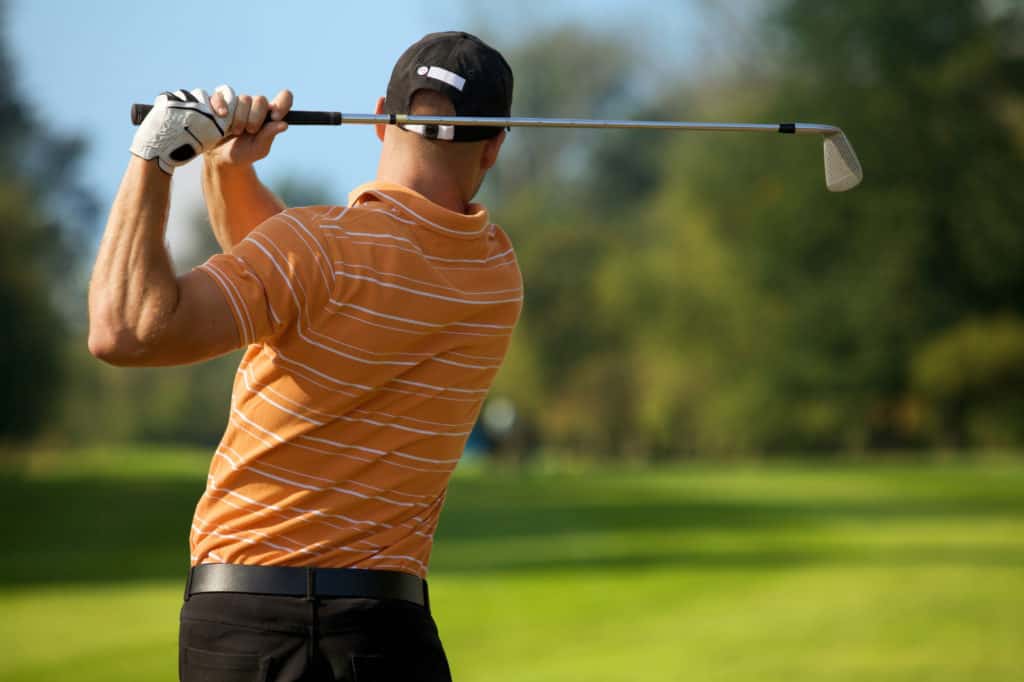 In addition to wondering about the type of grip golf professionals use, many golfers want to know if pros are using a weak or strong grip.
While most golf professionals will use a neutral grip, some use something a bit stronger.
A strong golf grip has several advantages which keep people interested in the concept.
To start off, when you have a strong grip, it is a little easier to release the golf club.
Players who are struggling with a slice may try gripping the club with a stronger grip and see how that changes their ability to release the golf club.
Releasing the golf club is the process of adequately turning over the hands as you come through the impact position.
Golf professionals with lots of speed may choose this stronger grip to have less rotation of their hands as they make their way through the impact position.
Another reason some golfers like the stronger grip is that it feels more comfortable and strong.
Sometimes, when you use a stronger grip, you will feel as though you have more control over the golf club at setup and during your takeaway.
This is an excellent benefit if you are a person who feels as though the golf club can wobble at times or if you tend to increase your grip pressure for control.
If you get comfortable with a strong grip, that is completely fine.
If your timing is right and you can get the rest of your swing worked out, you will hit the ball straight.
Do Golf Pros Ever Change Their Grip?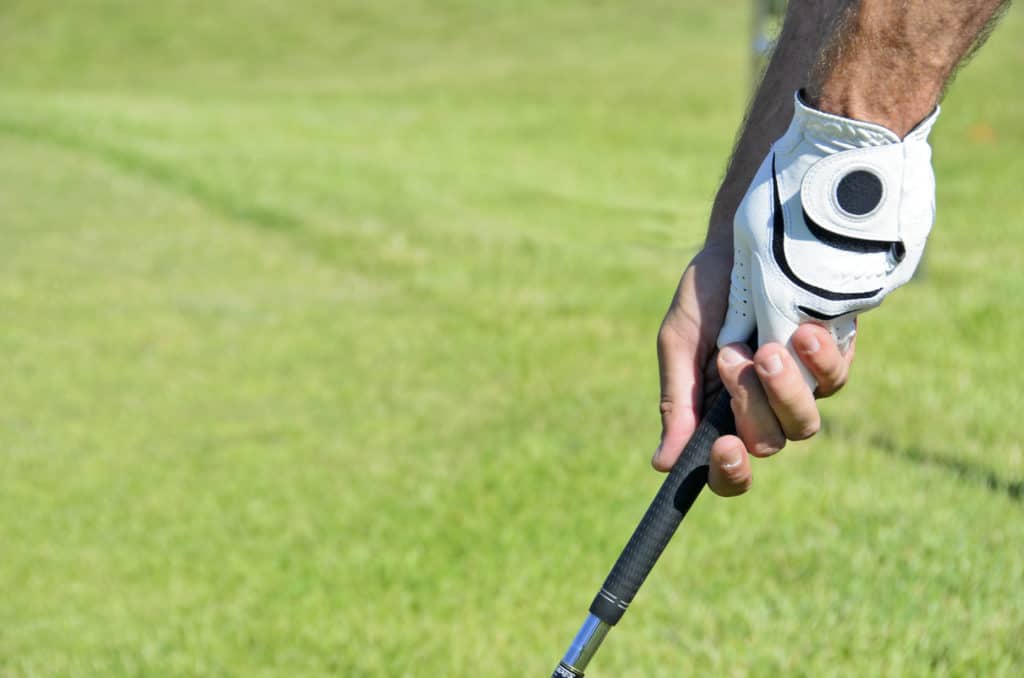 Golf professionals are continually working on their game.
During the offseason, and sometimes even from one tournament to the next, players are changing and tweaking things in their game.
You will not see very many grip changes occur.
The grip is something a golfer has probably had in place for at least ten to twenty years before they even make it on tour.
To change something like that would be a challenging thing to do, and it may cause too much of a change in the game.
Golfers may work on perfecting their grip, but you probably won't see many changes from an interlock to overlap or vice versa.
Conclusion
There is no right or wrong golf grip.
If you go for a lesson with a professional, they may have you tweak the position of your hands to get them in a better location, but they won't usually say you must switch your grip.
Golfers with smaller hands or golfers who feel like they need a better handle on the club will use the interlocking grip.
Those who want some lighter grip pressure or have larger hands will probably go with the overlap.
Many winners on the PGA Tour have used the interlocking grip and many, overlapping.
If you ask a golfer on the professional tours, they would tell you both golf grips are entirely acceptable.
What is most important is finding a grip that works well for your golf game.