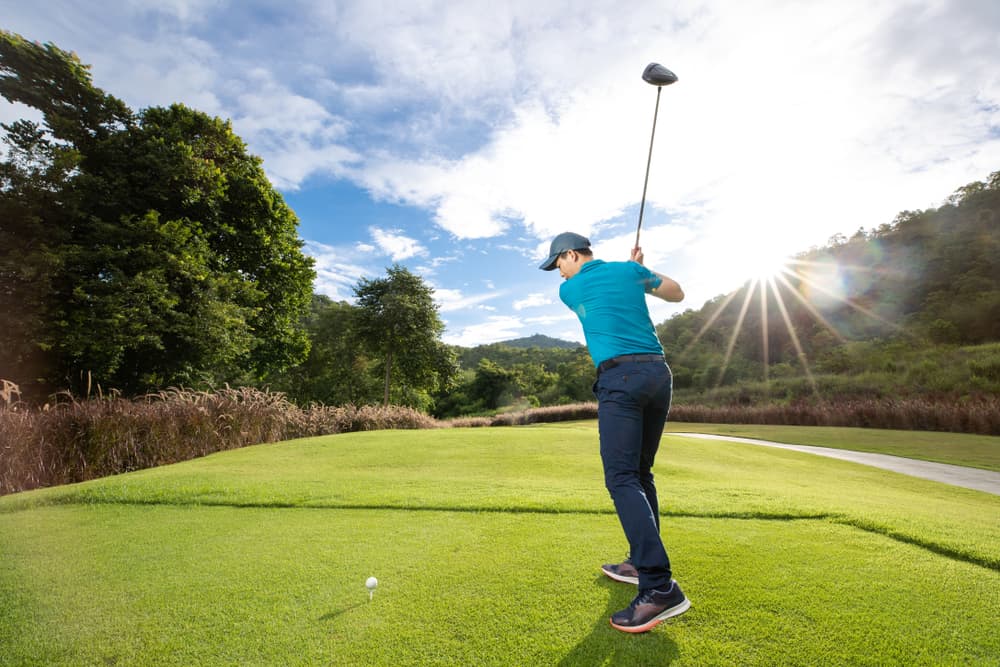 Top Flite is a golf brand that has been around for many years.
Golfers have come to know the Top Flite brand by its impressive distance and very fair pricing.
However, there is quite a bit to know about an individual golf brand, and you may be wondering whether or not Top Flite is a golf club brand that could work for your game.
We have broken down everything that you need to know about Top Flite and whether or not it is a company that would work well for your golf game.
Let's look at everything you need to know about Top Flite and its equipment.

Is Top Flite A Good Golf Club Brand?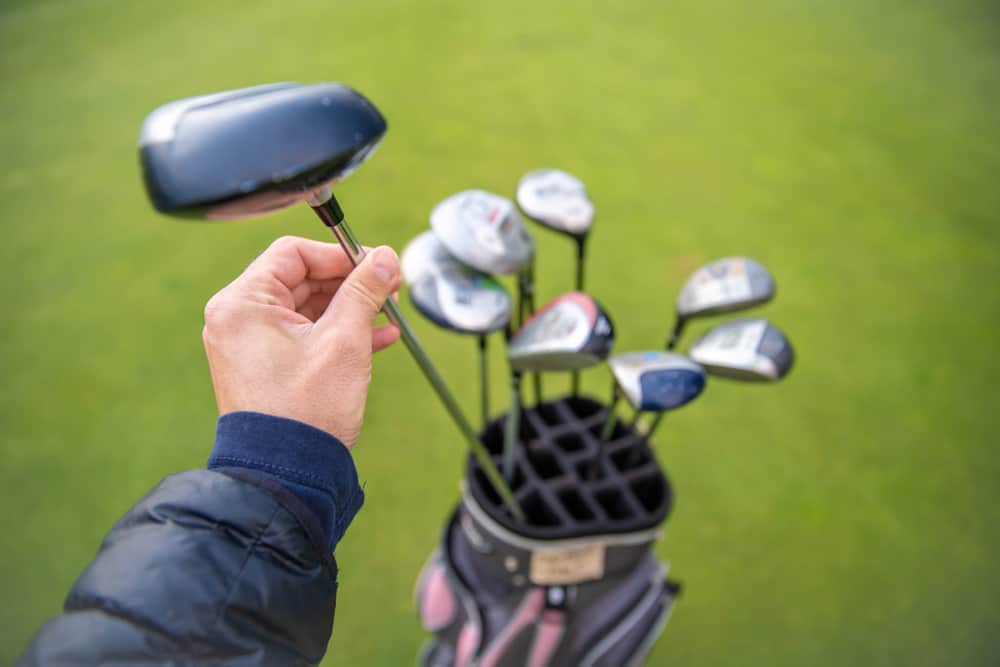 Top Flite is a good brand when it comes to balls, junior golf clubs, and certain accessories, but for golf clubs, there are better choices out there.
The issue is that the Top Flite golf clubs are aimed at beginners to high handicappers who are looking for a value-type club.
The clubs do not have an amazing feel, and they can be a bit bulky or even rattle a bit at impact.
This is not to say that Top Flite hasn't come a long way through the years, but it still would not be considered one of the very good golf club brands.
Let's take a look at the different clubs and products that Top Flite offers and try and break down which would be good for your golf game.
What Products Does Top Flite Make?
As we mentioned, there are several different products that Top Flite makes, and some are going to be higher performing than others.
The key is to find a set that will work for your game and your budget at the same time.
Many people who buy Top Flite are simply making this purchase decision because the price tag on the golf clubs is so reasonable.
We can understand the appeal associated with that, but let's look at who should be purchasing the Top Flite products.
1. Full Golf Club Sets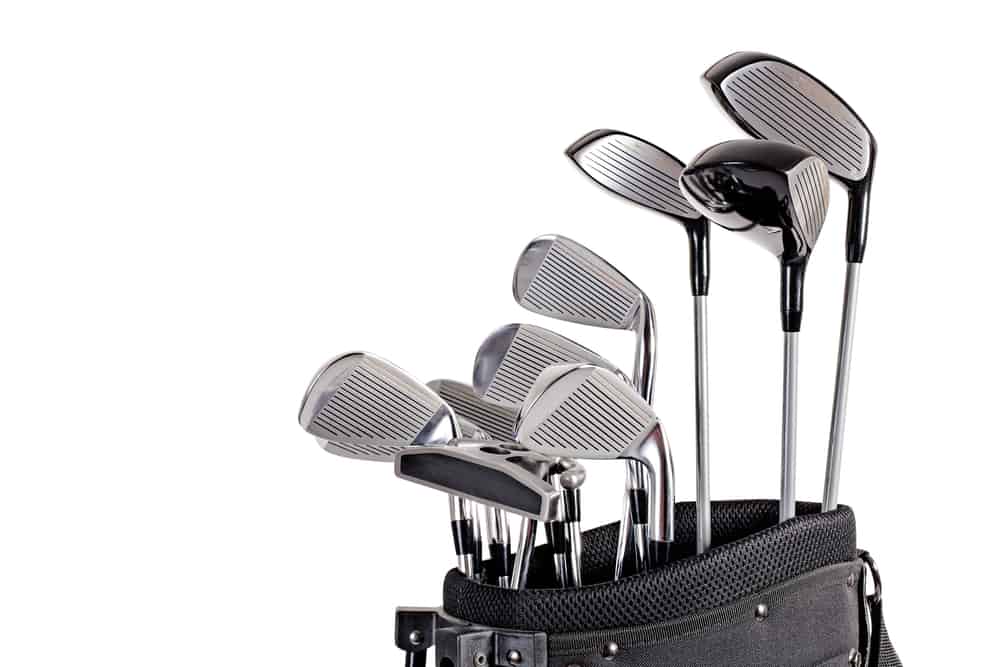 The Top Flite full golf club sets are aimed at the beginner player.
The sets are going to feature a wide range of golf clubs available in both graphite and steel shafts.
The sets also come with a golf bag, making this a complete package solution for a player who is new to the game.
These full golf club sets sell for less than the price of a new driver from one of the major manufacturers.
Although this price reduction from the other big manufacturers on the market is a great thing, it is also not without reason.
The materials and the technology used in the Top Flite complete golf club sets are not quite at the same level of quality that you might find in a Cobra golf full beginner golf club set.
You will notice differences in the ball speed that you can get and the distance as well as some forgiveness.
The clubs won't perform all that well for people who can distinguish between a club that feels great and one that makes the game a bit harder.
Full golf club sets are very practical, and they can give a golfer an excellent start in the game.
You won't have to spend much time shopping and piecing a set together.
You can simply head out to the golf course after picking up this boxed set.
If you are new to the game of golf and think that you may enjoy a round every few weeks, then Top Flite can work for you.
If you are serious about the game and ready to invest some time in it, then you should very likely consider whether or not this set is going to have enough technology and feel for you.
There are other beginner full sets on the market made by Cobra, TaylorMade, and Tour Edge that are going to feature quite a bit more technology and a better feel than the Top Flite.
Keep this in mind, even though the price tag can make this a very tempting purchase.
2. Women's Golf Clubs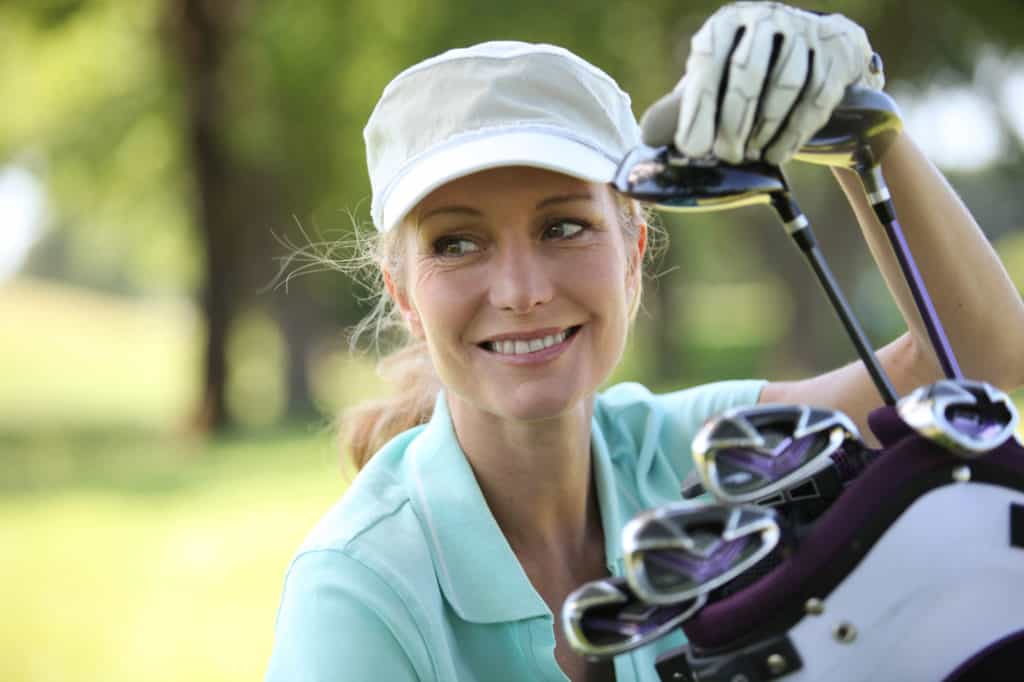 Women's golf clubs are also sold in a complete set from Top Flite.
Very similar to the men's complete golf set, the women's are also very low in price and also low in technological advances.
Again, this is an option for the woman golfer who is unsure about the game and whether it makes sense for her to give it a try.
If you invest in a set of golf clubs like this and it turns out that golf is not your game, then the Top Flite set will not have been a big waste of money.
Women golfers need to consider two things when they first take up the game of golf.
Forgiveness and lightweight feel are the two most important factors.
If golf clubs are forgiving and they give you the lightweight feel that you need to get the club to swing faster, they will be a good set of clubs.
Interestingly, the Top Flite women's golf clubs are actually quite good in both forgiveness and the lightweight feel, but they tend to lack what they need when it comes to the overall distance and long-term performance.
This won't be a set that you can stick with for many years, even if it does what it should in the beginning.
Over time, you will quickly learn that there are other options on the market that will have a better feel, higher launch, and just greater all-around performance.
Women golfers have more complete set options to choose from than men.
Since many women golfers purchase their sets as complete sets, it is a good idea to carefully analyze all the options you have before getting set with one type of golf club.
3. Junior Golf Clubs
Top Flite makes junior golf clubs in addition to the men's and women's golf sets that it offers.
Even though we are not big fans of the men's and women's complete set options offered by Top Flite, the junior golf club sets are rather high-performing.
Junior golf clubs are going to need to be lightweight and durable.
If you have never taught a kid to play, you may not understand how difficult it is to get kids to learn to hit the ball in the air.
Kids are dealing with a desire to hit the ball very far, combined with a lack of overall strength.
Therefore, it is very difficult to find the perfect set of junior golf clubs.
US Kids golf is the most well-known brand when it comes to junior clubs, but their clubs can be expensive.
Of course, it makes sense to consider this when you are purchasing a golf club.
Some kids are very into the sport and will go on to be lifetime golfers.
Others simply want to try a few swings and see where this game leads to.
The Top Flite junior golf clubs come in a few different sizes to fit a variety of junior golfers.
Each set has the appropriate number of clubs for that age group and player type.
Overall, the junior golf club sets from Top Flite are actually quite good.
Each set comes with a golf bag and all the appropriate clubs to get a golfer of any age started.
In addition, the clubs can help players get the ball in the air.
Each set is labeled with the height the player should be to use the clubs, so it is very easy to fit a golfer with the junior golf clubs.
If your kids are just starting out and you want to see what the golf clubs can do to help you get your kids out on the golf course more, the Top Flite junior golf clubs are a great choice.
4. Golf Balls
Golf balls are the most significant part of the Top Flite business.
Even though we don't think Top Flite golf clubs are all that well put together for a long-term purchase, the golf balls have been a large player in the game for many years.
Top Flite golf balls are known to be long-distance and cheap.
For so many years, golfers who needed distance would look to the Top Flite golf balls.
Since the Top Flite was a two-piece long-distance ball, it helped players who needed that extra distance and roll off the tee.
Once golfers realized that distance was not the only factor they cared about on the golf course, other golf balls started to come into play.
The Top Flite golf balls are still known and recognized for long-distance performance, but they now have a better feel associated with them as well.
Golf balls that feel better will be much easier to use around the greens.
If you are a player who struggles with golf shots out of the bunker, chipping, pitching, or even putting, sometimes you won't want a pure distance golf ball.
The latest releases from Top Flite prove that distance is not the only thing you can expect from this ball.
Chances are you will get plenty of performance from both distance and forgiveness, and this makes Top Flite golf balls fly off the shelves.
The golfers who tend to do best with the Top Flite golf balls are those with mid to high handicaps.
Pay attention to the different colors that Top Flite is starting to offer their golf balls in because, if you need a high visibility option, this could be the golf ball to consider trying.
5. Accessories/Gloves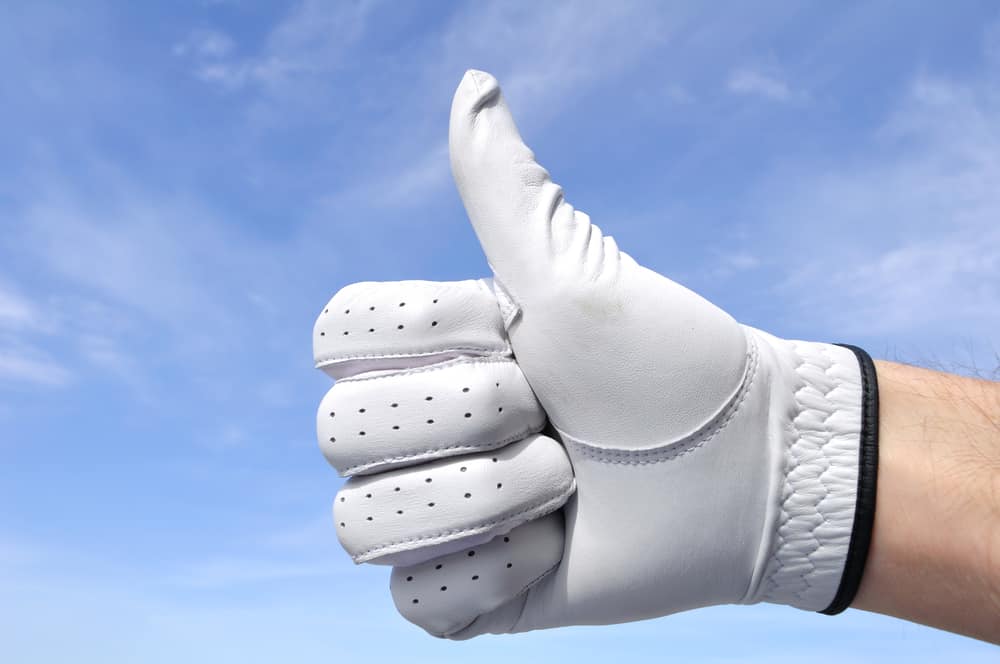 Top Flite makes a variety of accessories and gloves that will work for a golfer's game.
The gloves are their largest category, and they are good value golf gloves.
Golf gloves can be very beneficial in ensuring that you have a good connection with the golf club at all times.
However, the problem with golf gloves is that they tend to get very expensive.
Great golf gloves are made with leather material, and because of that, they don't last very long.
One way to avoid any trouble with the gloves that you use is to ensure that you are using something that is durable.
The last thing you want is to spend money on a glove and have it only last for a few rounds.
The Top Flite golf gloves are a good choice because they are both durable and low in price.
6. Individual Golf Clubs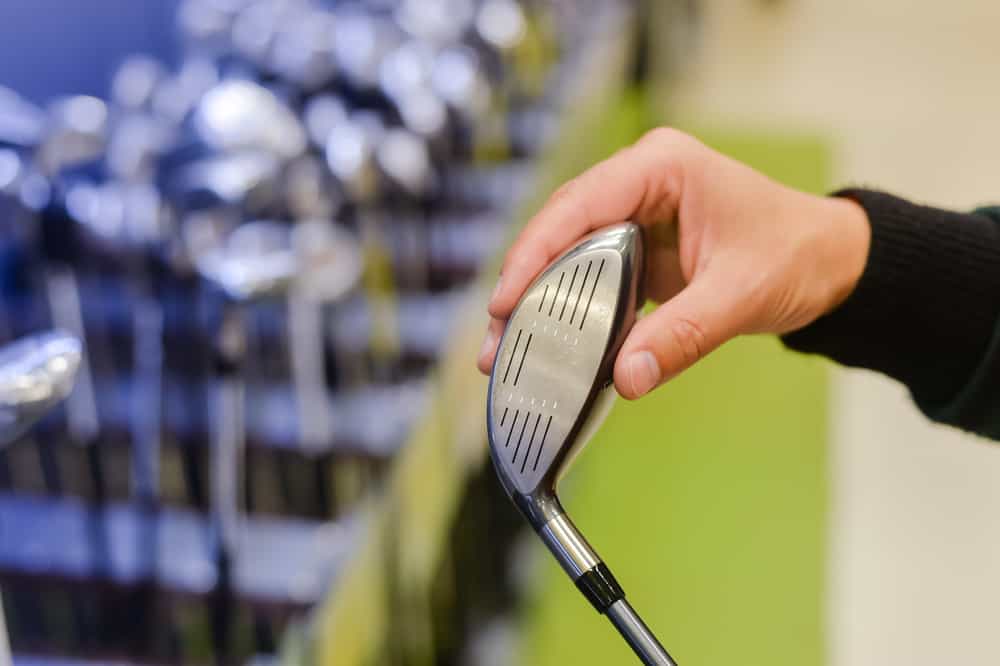 Top Flite mostly makes golf clubs that go into the sets they produce, but you can purchase some clubs individually.
If you want to add a Top Flite putter or wedge to your golf bag, you will have that choice.
However, you can expect the quality to be very much the same as it is in the full complete golf club sets that we reviewed above.
If you are missing a club in your bag and need a cheap replacement, consider the Top Flite.
However, if you are looking for quality and the latest technology, look for another brand.
Who Makes Top Flite Golf Clubs?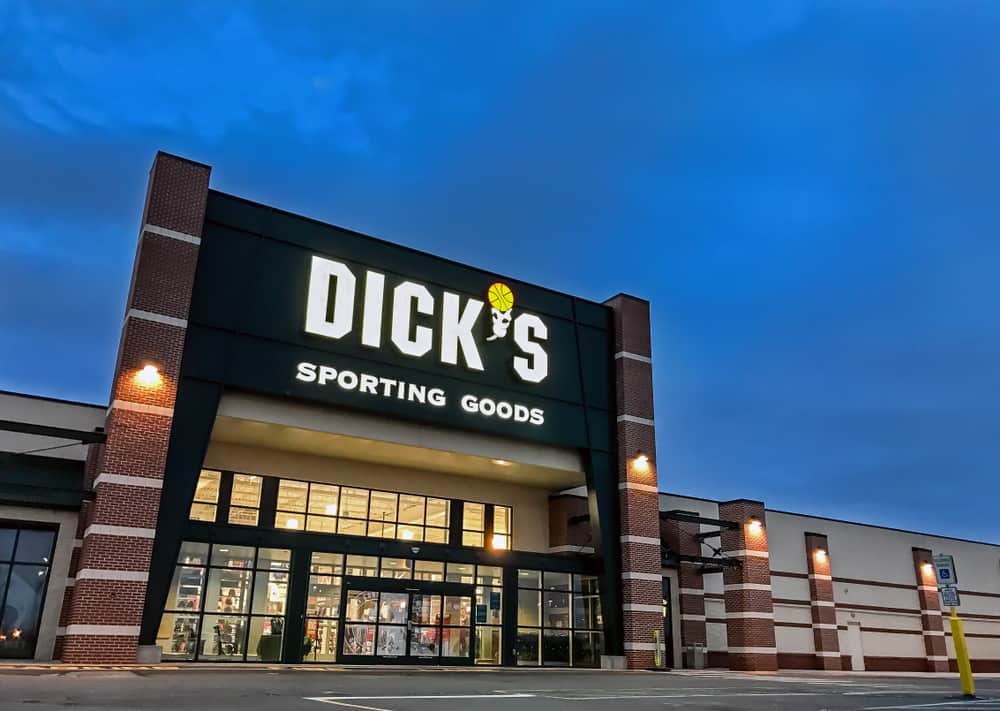 Top Flite golf clubs are made by Dick's Sporting Goods.
For many years, Top Flite was a golf club and ball produced by Callaway.
Almost ten years ago, Callaway decided to sell the entire brand to Dick's.
At the time, Dick's Sporting Goods knew that the strength of this brand was in the golf balls, and that is precisely what they were looking for.
Today, Dick's Sporting Goods still makes the Top Flite clubs, and that is the place where you can find the clubs for the best value and with the most variety.
Dick's Sporting Goods does not want to put a poor product out on the market.
Overall, you can expect that the Top Flite clubs are not bad, but they are simply not up to the same level as other more expensive golf products on the market.
Are Top Flite Golf Clubs Worth It?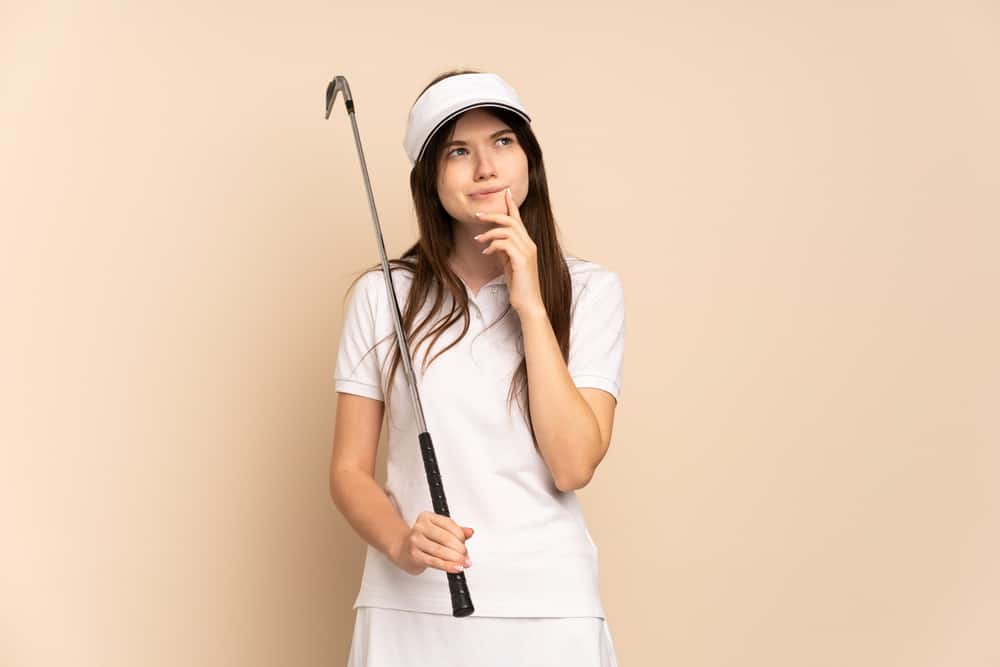 Top Flite golf clubs can be worth the money if you have your expectations in place.
If you plan on purchasing a set of Top Flite golf clubs and using them to take you from a high handicapper down to a low handicapper, you may want to consider another set.
However, if you are realistic about the Top Flite golf clubs and all that they have to offer, it could make sense to purchase the clubs because of their fair pricing.
With a top-of-the-line set, you will get more feel, better precision, and very likely, longer distance.
A Top Flite golf club set does not offer these same great features, but it can be a great place to get started.
Try to decide how committed to the game of golf that you are.
If you want to make sure that you will continue to play the game for years and use your golf clubs for the next ten years, Top Flite may not be the right choice.
If you simply need to test the waters and see if golf is even a game you like,
give Top Flite golf clubs a try.
You will very likely be able to fall in love with the game of golf and upgrade your clubs at a later date.