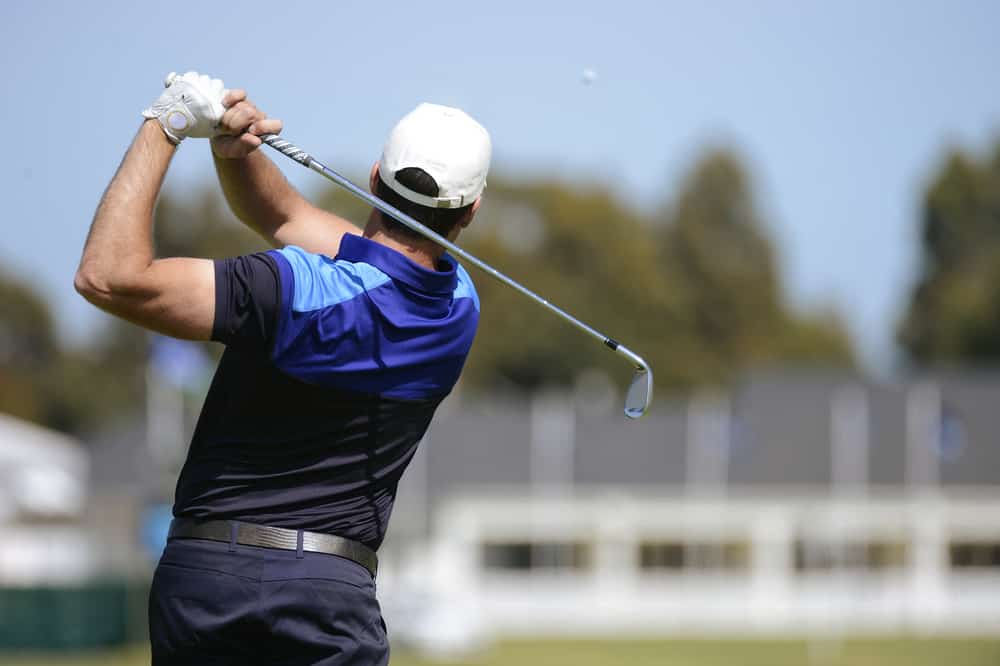 Tommy Armour is a golf club brand that has been on the market for quite some time.
Players who know about the history of the game and care about things like golf history and the evolution of golf clubs probably have a good understanding of the Tommy Armour brand.
One of the most famous golf clubs from Tommy Armour was the 845 Silver Scot irons.
Even though these irons are no longer available, you may be wondering if it is worth hanging on to your Tommy Armour clubs or if it may be time to look elsewhere.
Let's take a look at Tommy Armour clubs, whether they are good or not, and which ones you should be using for your game.

Are Tommy Armour Clubs Good?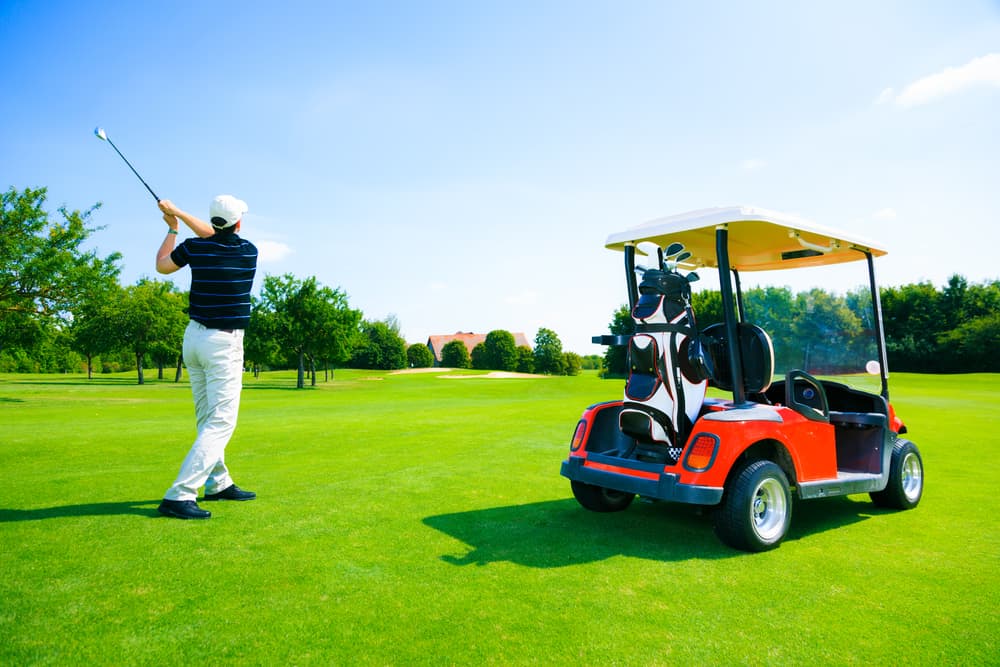 Tommy Armour clubs are good, but they are not the right fit for all players.
The Tommy Armour clubs that are available on the market today are forgiving golf clubs built for higher handicappers and beginners.
In addition, these are value-type clubs that will not have maximum feel and performance.
However, if you are a higher handicapper or beginner who is using clubs that are outdated and lacking in forgiveness, then Tommy Armour would be a perfect fit for your game.
The Tommy Armour golf clubs that you can choose from today will exist from the driver down to the putter, and there are options for both men and women golfers.
Tommy Armour clubs will focus on value with a mix of performance, but they won't be the highest performing set of clubs on the market.
The name Tommy Armour may be new to you if you are new to the game, but overall, this brand has been on the market for over four decades.
Years ago, there was a strong reputation following this company, and it helped push the clubs onto the PGA Tour.
If you are wondering what happened to Tommy Armour and what eventually helped bring it back to the market, this information may help.
What Happened To Tommy Armour Golf Clubs?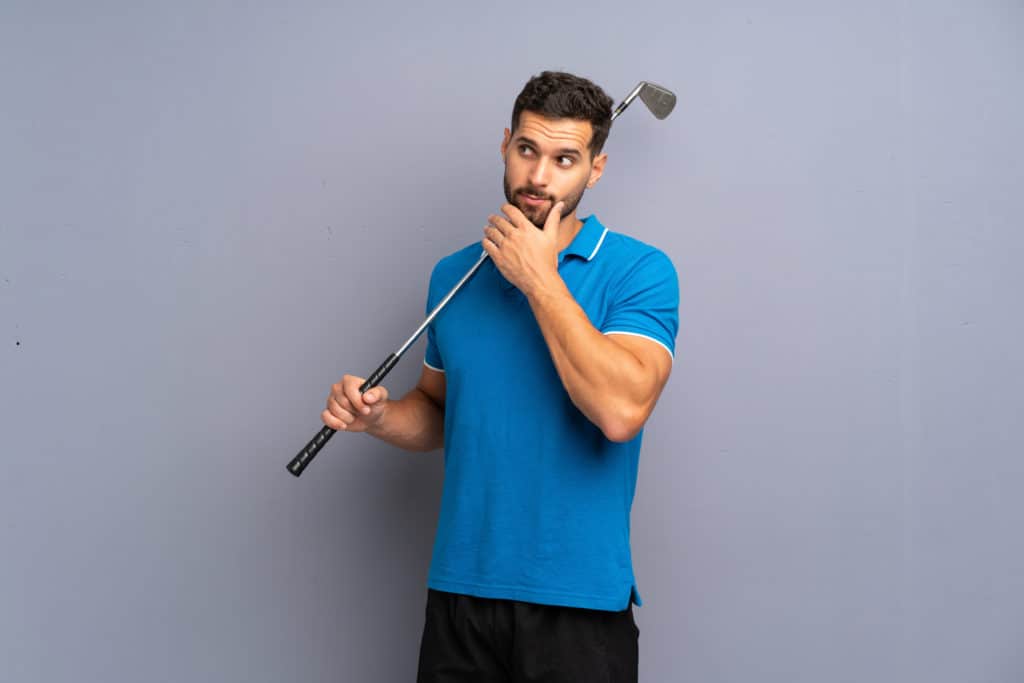 In the 1980s and 1990s, the Tommy Armour brand was really strong.
In fact, the 845 irons were some of the best-selling at the time.
Even companies like Ping were noticing how the Armour clubs were starting to put a dent in their overall sales.
Golfers liked that the 845 irons had a tremendous feel and workability.
In addition, these clubs had a good look to them, and they came at an overall fair value.
For golfers who are interested in getting some feedback when they miss a shot or need a bit more of that feel when the club isn't hit in the center, the Tommy Armour 845 is a perfect solution.
However, over time, we started to see the interest in the Tommy Armour golf clubs gradually fading.
Players were not as interested in the brand as companies like TaylorMade, Callaway, and Titleist were starting to really dominate the market.
As we moved into the 2000s Tommy Armour was bought by Sports Authority.
Sports Authority used the Tommy Armour brand name as their store brand, and the clubs became known as a value line that had good performance with a really good price tag.
Those who had played the Tommy Armour clubs earlier in their careers were highly impressed with the value but slightly disappointed in the lack of feel and overall performance.
In 2016, the Sports Authority went bankrupt.
At this time, it seemed like the end may have come for Tommy Armour's golf equipment.
However, this is also when Dick's Sporting Goods decided that they may be interested in the brand.
Although it took a few years, the Tommy Armour brand is back and available exclusively at Dick's.
The clubs are very similar to how they were at Sports Authority.
This is a player-friendly line of golf clubs that comes at a decent value and will help players who are interested in more forgiveness and overall good performance for a low price point.
A set of Tommy Armour golf irons is about half the price of a set of TaylorMade or Callaway golf irons.
When it comes to customization and features, there is very little to choose from with Tommy Armour, but there are flex choices in the golf shafts.
The line of Tommy Armour clubs at Dick's continues to grow, and there are plenty of individual wedges, hybrids, and fairway woods that you can use to put together a complete set.
Overall, the Tommy Armour brand is back even though it has gone through quite a bit through the years.
If you have been a loyal follower all these years, this information may help you find the clubs that have worked so well for your game.
Are 845 Tommy Armour Clubs Good?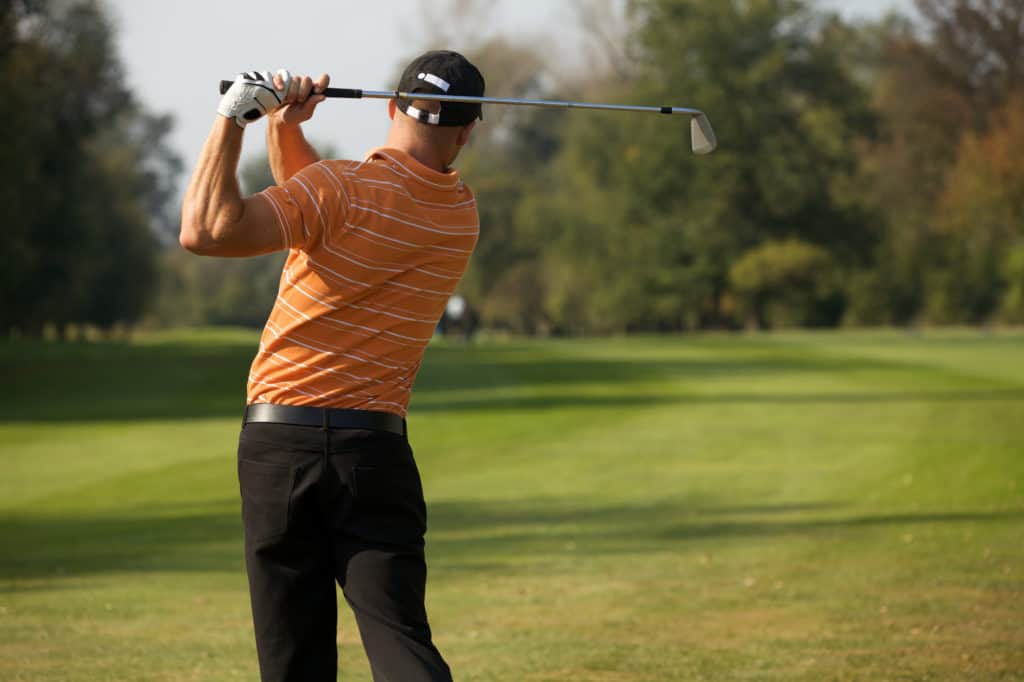 The Tommy Armour 845 clubs were what really put this brand on the market back in the 1990s.
However, the newest line of clubs from Tommy Armour is also called the 845.
Although this may be confusing, players can easily distinguish between the new and the old equipment.
The look, feel, coloring, and overall design of the Tommy Armour clubs that are now available to players will be considerably different.
We are not surprised that Dick's Sporting Goods would call these clubs the 845s.
There are plenty of avid golfers around who still remember the performance of the original lineup and want to try and find that again.
The hope was that this naming of the golf irons would help bring people to the brand and ensure that they felt comfortable making their purchase.
The last thing that Tommy Armour clubs should be considered is "cheap."
There is plenty of performance here to call this a game improvement budget set, but certainly, these clubs have more value than a cheap set or knock-off set of golf clubs.
Who Makes Tommy Armour golf?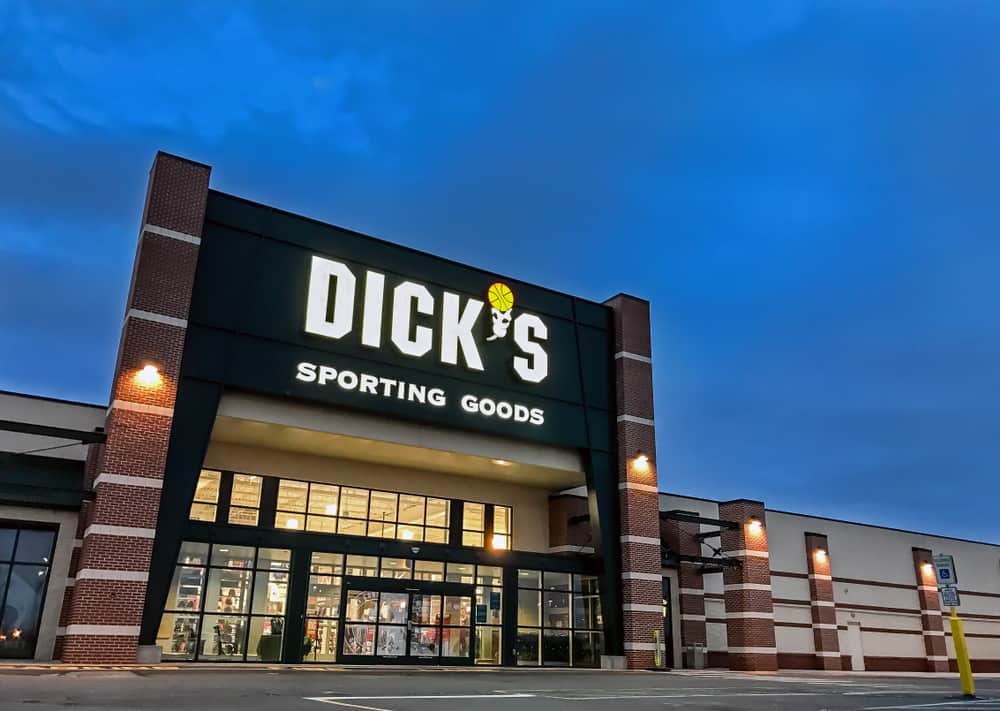 The Tommy Armour golf clubs are made by Dick's Sporting Goods.
The brand has not always been produced by Dick's, but when Sports Authority went out of business several years ago, Dick's realized that the Tommy Armour brand would be a good fit for their customer base.
Overall, the Tommy Armour golf clubs are not offered in custom configurations.
Essentially, when you purchase this set, it will come directly from the manufacturer, and that will be Dick's Sporting Goods.
Should Beginners Play With Tommy Armour Golf Clubs?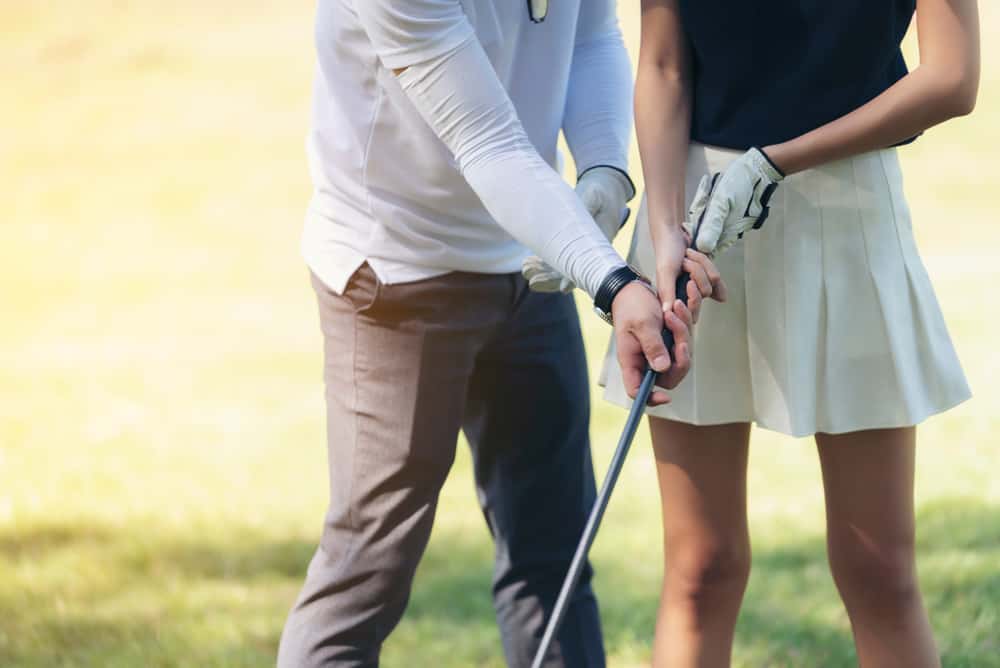 One of the players that Tommy Armour most heavily markets to is the beginner golfer.
If you are a new player searching for your first set of golf clubs, here are a few things you should know about the Tommy Armour golf clubs.
1. Not A Complete Set
Many beginner golf clubs are sold as complete golf club sets with fourteen golf clubs and even a golf bag.
The Tommy Armour golf clubs are not sold like this.
However, this is not a bad thing.
In fact, we tend to like the fact that you are not stuck with an entire bag of clubs that may or may not be the right fit for you.
With the Tommy Armour clubs, you can get similar pricing as you would with a complete set, but you can purchase just the clubs you want.
The new player can pick a driver, hybrid, fairway, a few irons, and even a wedge to put together an affordable beginner set.
In addition, the quality of the Tommy Armour clubs compared to other beginner complete sets will be considerably better.
2. Go For The Max
Even though Tommy Armour is not a terribly large manufacturer of golf clubs, they still make two product lines.
These lines are the standard Tommy Armour 845 and the Tommy Armour 845 Max.
The Max lineup has more forgiveness, more significant sweet spots, and better overall performance for the higher handicap player.
Unless you have some prior experience in the game of golf, chances are you will need this forgiveness to help you play well.
The Max clubs are typically offered at the same price as the regular, but they are simply geared towards a different player.
Do yourself a favor and get all the forgiveness you can find during the beginning stages of the game.
You will not regret the fact that you had some help in learning the most difficult game there is.
3. Keep It Simple To Start
The golf game does not need to be nearly as complicated as it is in the beginning.
As we mentioned, many golfers will start with a complete set of golf clubs from a company that designs them just for beginner players.
Some of these sets come with a full 14 clubs, and the new players don't even end up using these clubs for years.
Instead, players need to focus on precisely what they need, order the individual clubs, and then put something together that works really well for their game.
Essentially, you will want to keep it simple with a limited set of irons, a wedge or two, a hybrid, fairway wood, and a driver.
The Tommy Armour brand seems pretty stable at the moment, which means you can always fill in with other clubs as time goes on and you decide you need more clubs.
When a golfer is new to the game, most of the golf clubs travel the same distance, and it is not worth having 14 clubs in the bag.
What Brands Are Similar To Tommy Armour?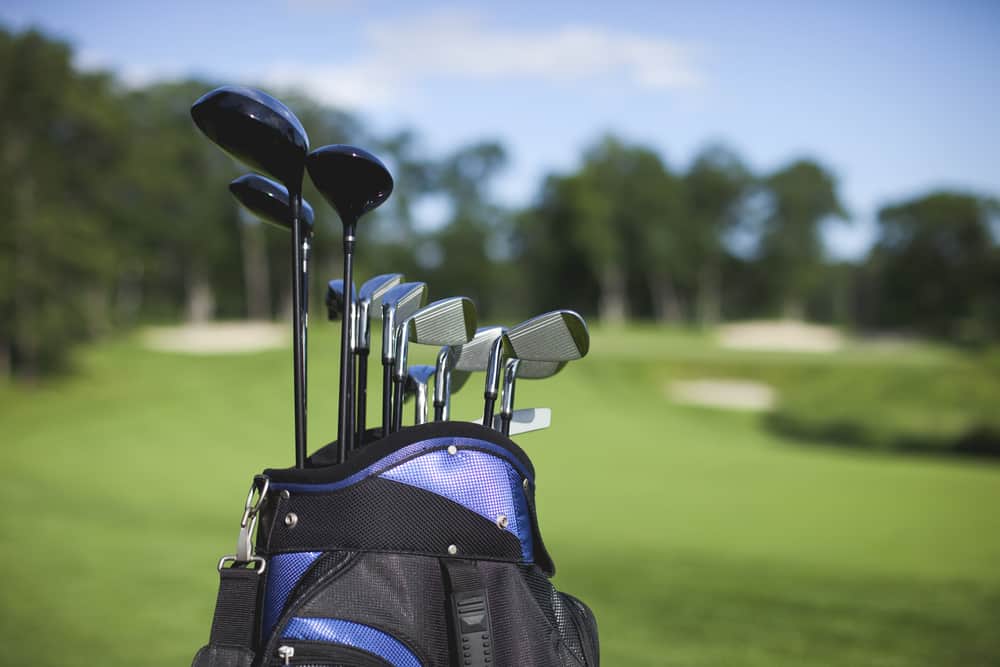 If you like the concept of the Tommy Armour brand offering forgiveness while keeping value in mind, there are a few other brands that you may want to consider.
Not all of these brands will have price points as low as Tommy Armour, but they are still worth considering, especially for the value they offer.
1. Tour Edge
Tour Edge does the same thing that Tommy Armour does when it comes to manufacturing two different lines of products.
The Tour Edge product comes in the standard line, which is typically the HL series or similar, and the Exotics series, which is for the lower handicap player.
With Tour Edge, you are not going to see nearly as much marketing and advertising, but instead, it's just a good quality product offered at a very fair price.
The Tour Edge products are also very easy to order custom fit to your needs.
In fact, this is one of the most affordable brands when it comes to custom fitting.
This is something that the Tommy Armour golf club brand does not offer, and therefore, it makes sense for players who fall outside of average height to look into the Tour Edge brand.
Overall, you will probably find the pricing and general performance of the Tour Edge to be similar to that of Tommy Armour.
2. Cobra
Cobra is another brand name that is very well known in the golf industry.
However, the Cobra brand makes several lines of clubs for golfers of all handicap levels.
If you are a player who has a higher handicap or is new to the game and looking for a proper product, you may find luck with something like a Cobra F Max.
The Max series clubs from Cobra are higher launching, have great forgiveness and distance, and will really help players who are trying to maximize both distance and performance.
Most Cobra clubs are priced considerably higher than Tommy Armour.
However, the F Max series of clubs will typically be a bit more affordable.
Cobra knows that many of the buyers of this equipment are those who will benefit from a more value-priced golf club.
3. Cleveland
Cleveland is a strong golf brand known for performance around the greens and some excellent golf club solutions for seniors and higher handicappers.
However, Cleveland is also known for keeping its pricing fair and taking care of the beginner golfer.
With the Cleveland golf clubs in hand, chances are you can fly the ball considerably further than you can with the Tommy Armour.
In addition, this is a set that will last you into the mid handicap range as it will work nicely for more than just the highest handicap players.
Again, the technology from Cleveland is more advanced than that of Tommy Armour, so this is why pricing will be slightly higher as well.
In the end, the best thing any golfer can do is compare the clubs on the market and find technology that works for their game and their overall budget.
Are Tommy Armour Irons Forgiving?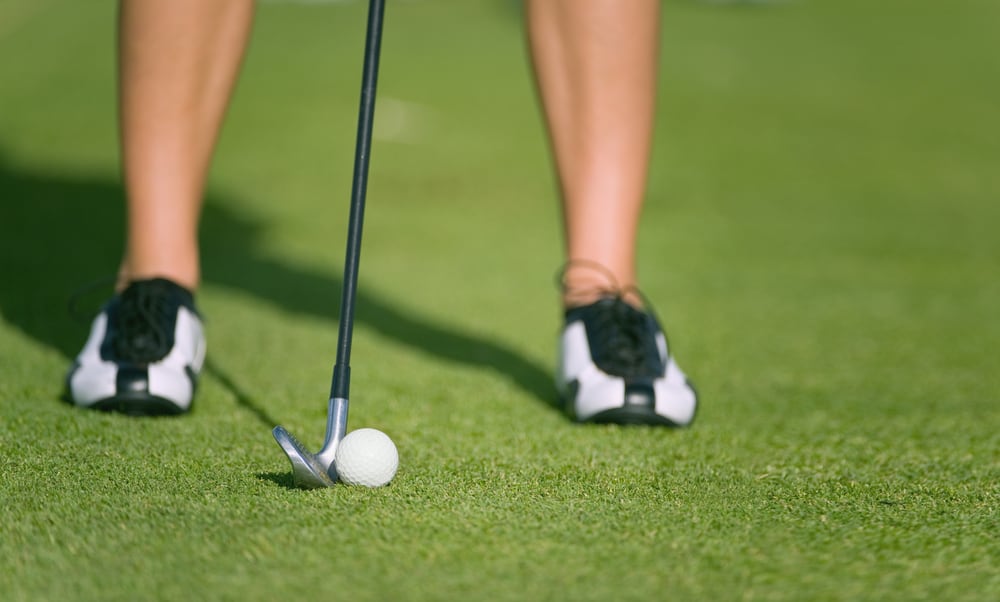 Tommy Armour golf irons are forgiving.
There are two sets of Tommy Armour golf irons on the market currently, the 845 and the 845 Max.
Even though the 845 Max is considered to be more of the game improvement line, there is still plenty of forgiveness in the 845 line.
When you look at the driver, fairway wood, and hybrid included in the set, you can see the large sweet spot and tremendous size of the overall club head.
The wedges in the Tommy Armour 845 series are not quite as forgiving as the irons and hybrids.
However, they tend to have a really good feel.
When choosing a wedge for your game, a club with the best overall feel is essential.
In the end, it can be a difficult choice to decide on which forgiving set of irons is the best for your game.
Most golfers find that the Tommy Armour brand gives them what they need for a very fair price.
Conclusion: Are Tommy Armour Clubs Worth It?
Now that you have much more information about the Tommy Armour clubs and the value that they offer to customers, you may be ready to make your decision.
Until you hit Tommy Armour golf clubs yourself, it can be hard to determine if they are any good.
We can honestly tell you that the clubs are good, but they certainly can't be compared to something like a Titleist Stealth iron or a Callaway Apex.
Essentially, if you're looking for an affordable, forgiving, and reputable set of golf clubs, then Tommy Armour can do the trick.
Most of the golfers who played with the original 845s more than 30 years ago are likely looking at Tommy Armour irons and wondering what happened.
Although there are very few similarities, Tommy Armour will hopefully find its name and strength again and have another tremendous release to the market at some point in the near future.