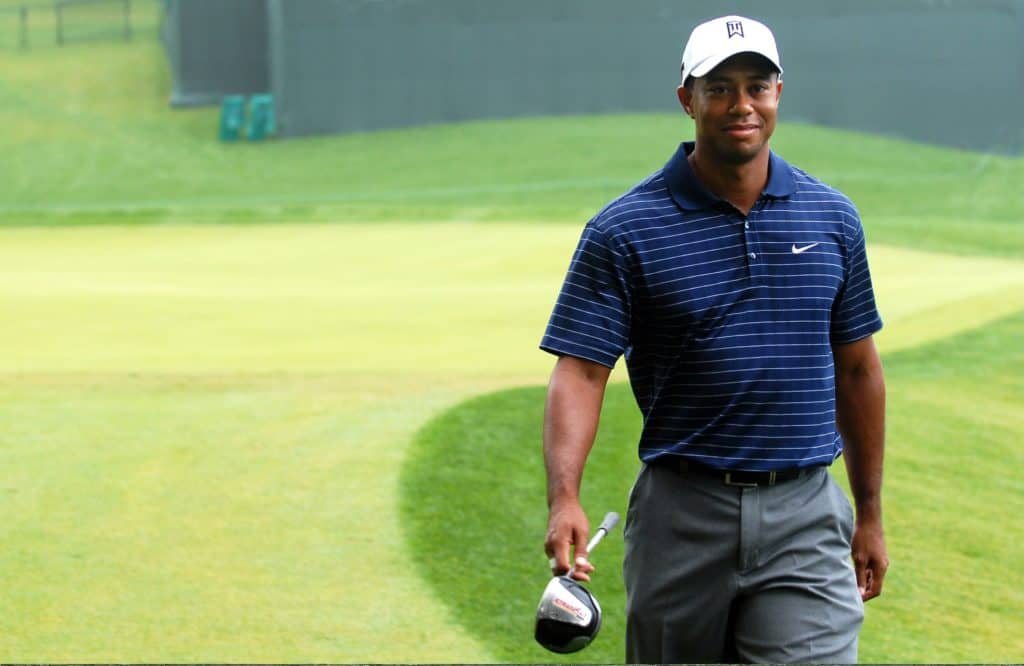 It's hard to be a golfer and not know how Tiger Woods is.
Many people know that Tiger is one of the greatest players to have ever played the game, but they don't know how good he really was.
In order to know how great Tiger Woods was, you have to consider the other players at the time and the records he was able to set.
If you've ever wondered how great Tiger Woods is, we have all the information you will need.

How Good Was Tiger Woods?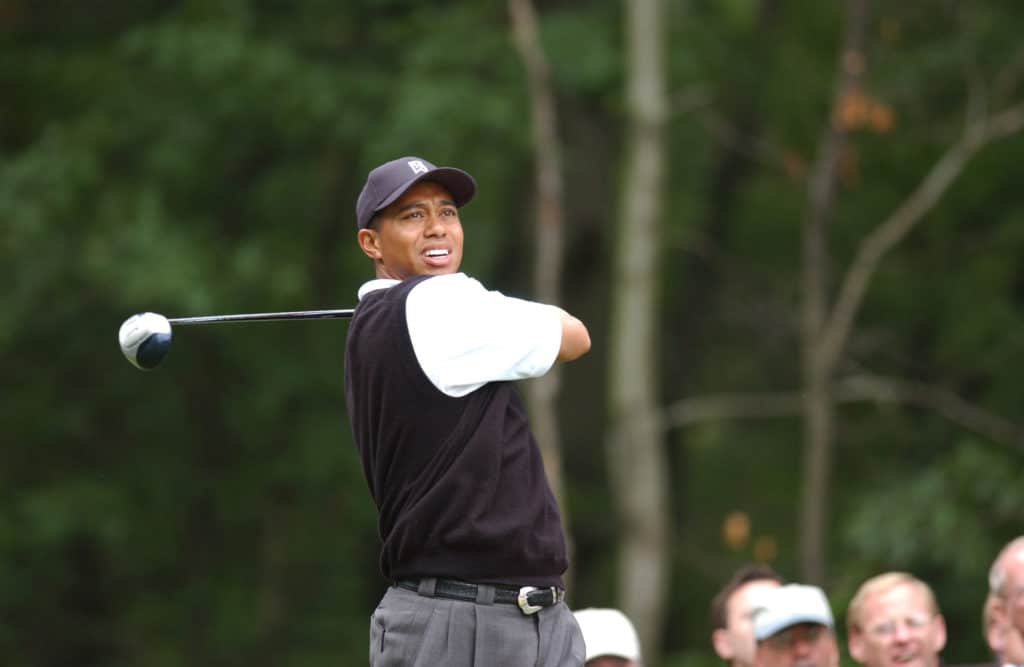 Tiger Woods is arguably the greatest golfer to have ever played the game.
The number of tournaments won, the contribution to the sport, and the pure athletic talent of Tiger is something that the world of golf may never see again.
There were several things that made Tiger as excellent as he is.
Some of these things were internal drivers, and others were external.
Some will argue that Tiger was bred to be a golfer, but he certainly worked exceptionally hard to make it to the level that he did.
Let's take a look at what makes Tiger so tremendous and what his future in the game of golf looks like.
Early Life of Tiger Woods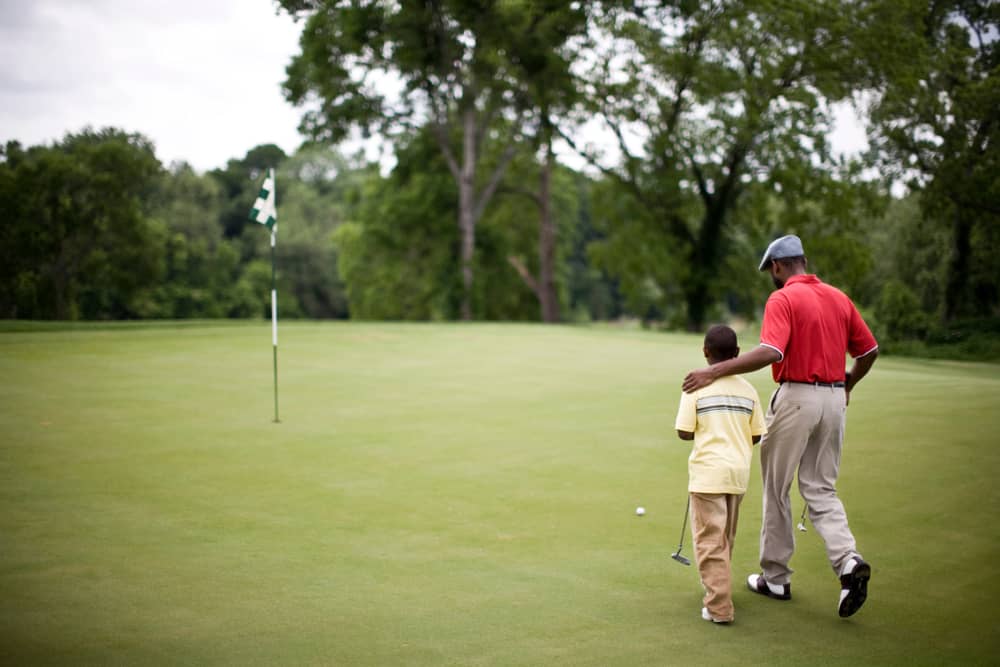 As soon as Tiger could walk, he had a golf club in his hand.
It turns out he showed some early signs of potential to be a great player, and his dad ran with that.
By the time Tiger was just a few years old, he had television appearances showing his incredible skill and hand–eye coordination.
There is no question that Tiger had a lot of natural ability and talent.
When Tiger got just a bit older, he started to compete in junior, college, and amateur golf tournaments.
His road to the PGA Tour was relatively normal considering what we know about Tiger now.
He was not one of those golfers who went from the 12-year-old junior tournaments directly to the PGA Tour.
He took his time, worked his way up, played college golf, and studied to get a degree.
When Tiger was 20 years old, he turned professional and started winning golf tournaments not that long after.
Tiger Woods had a childhood that was far from normal.
He spent his days working on his game, and he was taught that there is always someone else working just as hard as him.
He learned to control both his physical and mental game, and most importantly, he learned how to win.
Winning is not something that comes naturally to all people.
To win a golf tournament, you will need to learn how to manage yourself and your emotions, and you must have an internal drive to win.
Not all people have that drive the way that Tiger Woods does.
Tiger Woods on the PGA Tour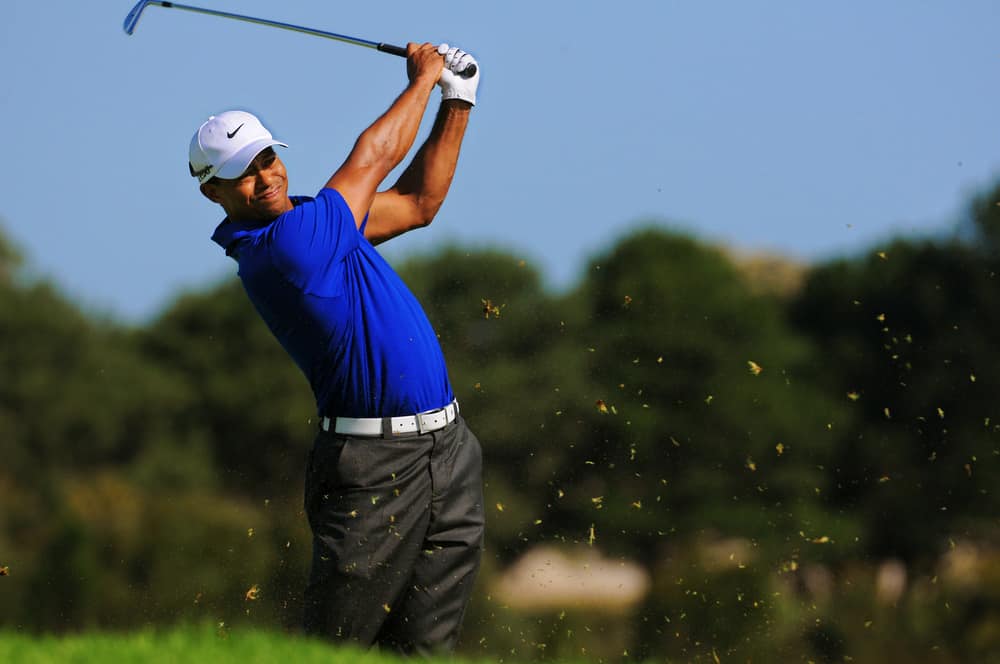 As we mentioned, Tiger turned professional by the time he was 20 years old.
One year later, he had won three PGA Tour events and his first major.
The impact of his early success on the PGA Tour certainly started to shape the rest of his career in the game.
At the 1997 Masters, Tiger Woods won the event by 12 shots.
This certainly broke some records, and it let the world of golf know that things were about to change.
Tiger Woods was now going to be a front runner in almost every major and tournament for the foreseeable future.
Less than one year after turning pro, Tiger reached the status of number one in the world.
This has not happened since, and most believe it will not happen again.
Today, Tiger has a total of 15 majors and 82 PGA Tour events.
He has more majors than any other golfer, except for Jack Nicklaus.
These significant championships seem to be where he shines the most, and we all see the best of what Tiger has to offer.
As great as Tiger has been for the game and the way his game has changed the world of golf, not all of it has been pretty.
The first ten years of Tiger's professional career set him at the top of every chart over and over again.
Then things started to fall apart for him.
Personal Life and Injuries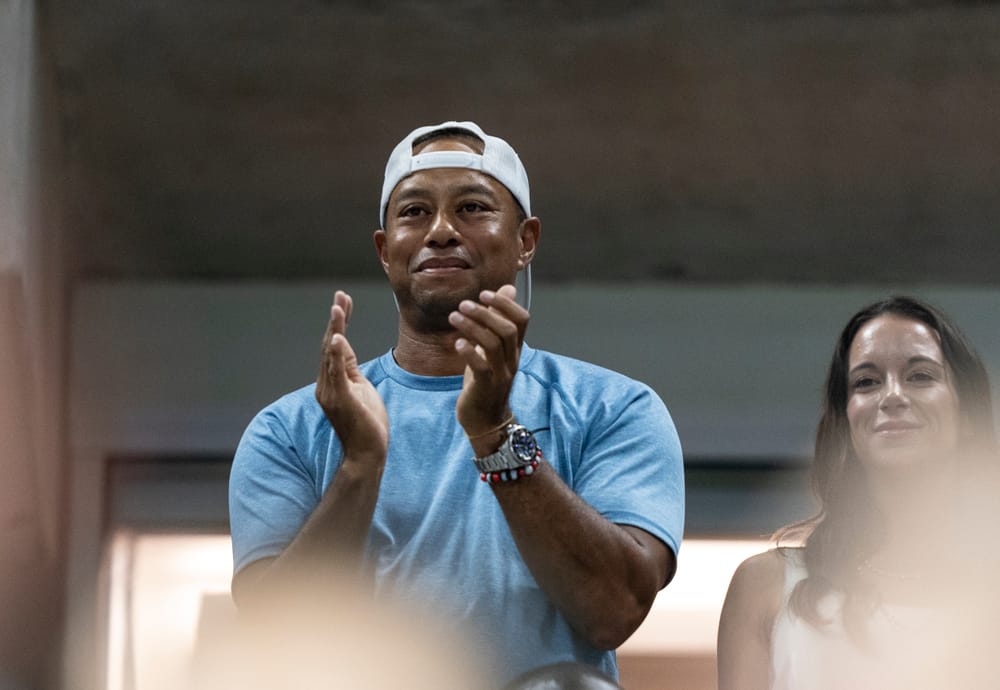 In December of 2009, some information started to come out about Tiger Woods and the type of person he was off the golf course.
There is a famous incident where Tiger's wife, at the time, took one of his golf clubs and attacked his car.
She had just received some information about several infidelities that were committed during their marriage.
Tiger did not have any trouble admitting that his success had gotten to him, and he was not the faithful partner that he had once been.
This issue has been analyzed and overanalyzed by the greatest golf reporters and storytellers of all time.
This entire part of Tiger's career boils down to a person having difficulty managing their success.
When you look back and think about what he had to learn and manage at such a young age, there was truly no way to prepare.
How could you prepare a 21-year-old to handle what comes along with being the best golfer in the world?
All of the success and the stardom caught up to him, and it eventually created his downfall as well.
Tiger lost many fans and quite a bit of respect when the issues within his family life started to come up.
He took some time off from golf, and when he came back, he played quite well for some time before being plagued by injuries.
As we know from the careers of many great athletes, injuries will take an entire career away.
Tiger has mostly had issues with his back, and it eventually ended up making him lose about three years of time on the PGA Tour.
Many thought he would not come back to the game, but he eventually did.
Tiger Woods Makes a Comeback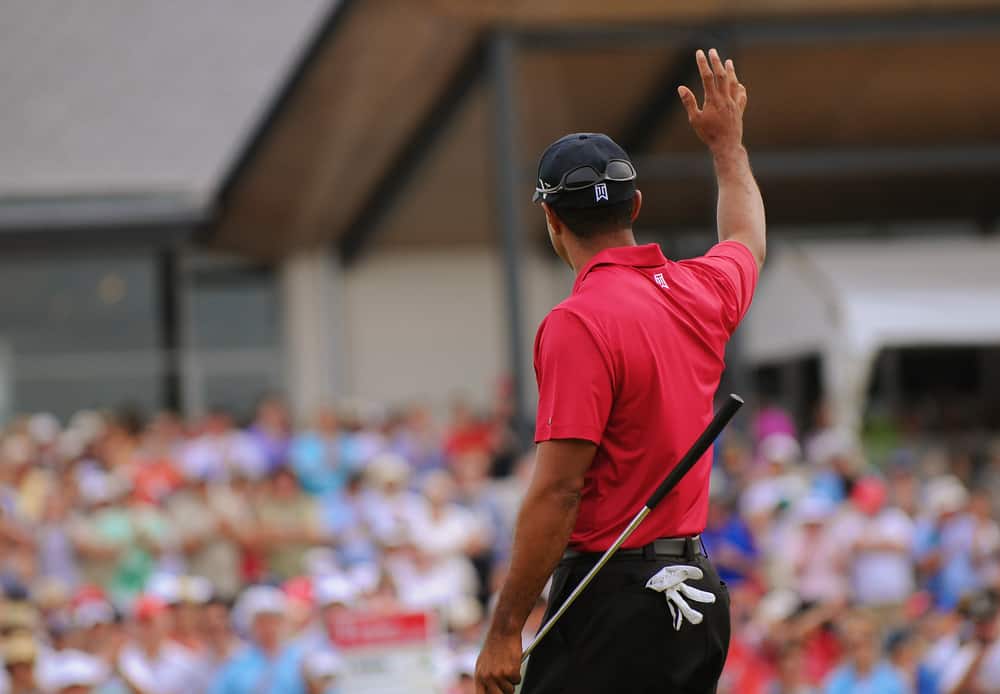 By September of 2018, Tiger Woods had made a full recovery and was competing again on the PGA Tour.
Not only had he gone from being a player that people had rooted against for some time, but he also became the underdog, the guy golfers everywhere wanted to see win.
After all he had been through, personally and physically, Tiger was a new man on the golf course.
We noticed that his swing was not quite as aggressive, and there were some changes in his overall demeanor.
However, when he had that look like he wanted to make a putt, the ball still dropped the same way.
You can see the days when Tiger has his game on, he is in the zone, and there is truly no stopping him.
Ask all of those second-place Major championship finishers!
In September of 2018, Tiger won the Tour Championship, which was his first win in five years.
He went on to win the 2019 Masters just a few months later.
The golfers thought we had Tiger back.
Although Tiger continued to play and compete well, he is still not the dominating force that he once was.
He is still a player who has set more records than almost any other golfer in the world.
We think there may be a few more records that he will be able to set and or break.
Perhaps the most impressive is the career Grand Slam.
When a player accomplishes a career Grand Slam, this means they have won all four majors at some point in their career.
Tiger was the youngest golfer to complete the career Grand Slam, and he was also able to achieve this milestone three times in his career.
In 2021, Tiger Woods will be inducted into the World Golf Hall of Fame, and there is no question that he has earned this honor.
What Did Tiger Do for the Game of Golf?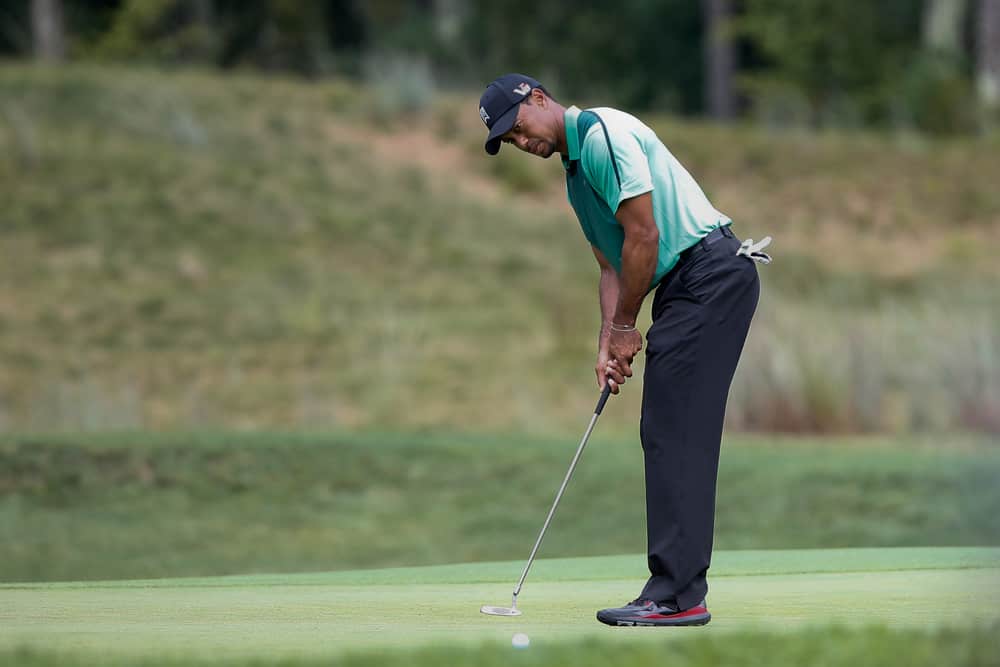 If you look back in history, you can see the contributions that some great golfers have made to the game.
Golfers like Arnold Palmer, Jack Nicklaus, Gary Player, and Lee Trevino all helped to get people more interested in the game.
Arnold Palmer made the average man feel like he could become a great golfer.
These contributions changed the history of golf and the way that the game grows.
Golf tends to deal with issues of losing participation.
Since golf is expensive and takes quite a bit of time to play, there are fewer and fewer people who are able to play it each year.
When the right professional comes along, they are able to increase golfer participation.
Tiger Woods got people excited about the game of golf.
He put a fresh young face on the world of golf, and he taught golfers about distance.
Tiger could hit the ball further than any other player at the time, and the emphasis on distance in a golf game continued to get stronger.
Today, golfers all want to be able to hit the ball as far as the pros.
They are continually buying new equipment and working to get the ball to go further.
It has gotten incredibly easier to hit a golf ball a long way.
When Tiger first started hitting 300-yard drives, the technology was nothing like it is today.
In fact, most golfers who gave one of Tiger's original clubs a swing would probably struggle to get 220 yards of distance.
Tiger taught people about distance, and he also changed some ideas about golf and fitness.
Tiger proved that working on your body could help you hit the ball more consistently and with a lot more clubhead speed.
In years past, the idea of fitness and being in excellent physical condition did not have all that much impact on those who were playing the game.
Lastly, and probably most importantly, Tiger made a huge contribution to Junior golf.
Since Tiger was young and he started playing at such a young age, many golfers looked up to him.
Part of what made his downfall so upsetting was that it took away from the role model status that he had created for so many kids.
Although kids still looked up to Tiger and wanted to become golfers, they were not necessarily wanting to follow in his footsteps.
However, Junior golf has seen a huge increase since the days when Tiger started playing.
Years ago, if you were looking for a set of junior golf clubs, you would spend quite a bit of time and money to find anything that would work.
Today, entire companies are dedicated to creating great junior golf clubs and getting younger kids to play the game.
Golf is a game which teaches respect, character, humility, and honesty.
The more kids who can get involved in the game, the better it is for the long-term future of the game.
What Does the Future Look Like for Tiger Woods?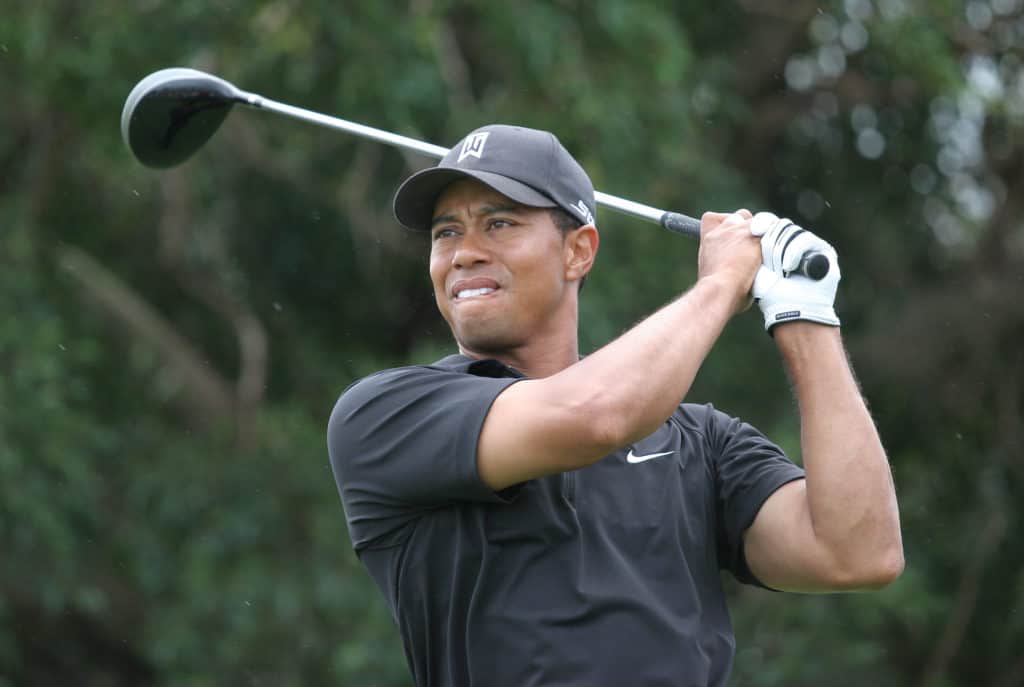 Now that you can see how much Tiger's history has impacted who he is today, where does he go with the future of the game?
It is interesting to think about him coming back to win majors and tournaments.
We believe he will add a few more wins to his totals, but we won't see him dominate the way he once did.
Tiger is older now, his body has been through a lot, and he will very likely not compete week in and week out the way many of the younger golfers do today.
Just recently, Tiger played in a tournament in which his son, Charlie, was able to join him.
We saw that Charlie is going to have quite a junior golf career ahead of him.
He has worked exceptionally hard on his game, and Tiger doesn't seem to be pushing him the same way his own father pushed him.
It seems as though Tiger wants to see where Charlie can take the game on his own.
This is probably the best path for both Tiger and Charlie.
The game of golf is a bit different now than it was years ago when Tiger first started playing.
Instead of him being one of the only players to work on physical conditioning and the mental game, this is almost a requirement now.
You see golfers like Bryson DeChambeau are learning to bulk up their bodies and get to a level of the sport that we have never seen with golf.
It will be interesting to see how the game continues to evolve and whether or not Tiger Woods will be a big part of it.
There is no questioning or denying the fact that Tiger Woods has made a tremendous impact on the world of golf.