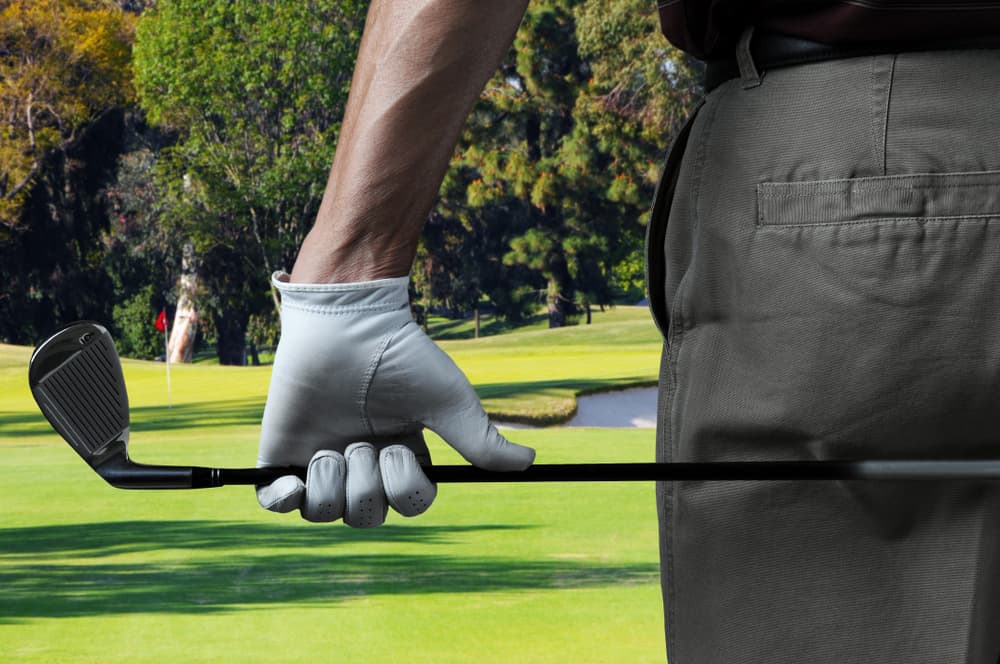 Making a decision about which golf shaft to play in your clubs can be quite difficult.
Some golfers clearly fall into a certain category while others will be right in between two different golf flexes.
If you are curious about the difference between senior flex and regular flex, we are here to help.
The main differences between senior flex and regular flex are pretty easy to see.
Making sure that you understand these differences before you invest in your next set of clubs can be very beneficial.
Let's look at the differences between senior flex and regular flex golf shafts.

Senior Flex Vs. Regular Flex (What's The Difference?)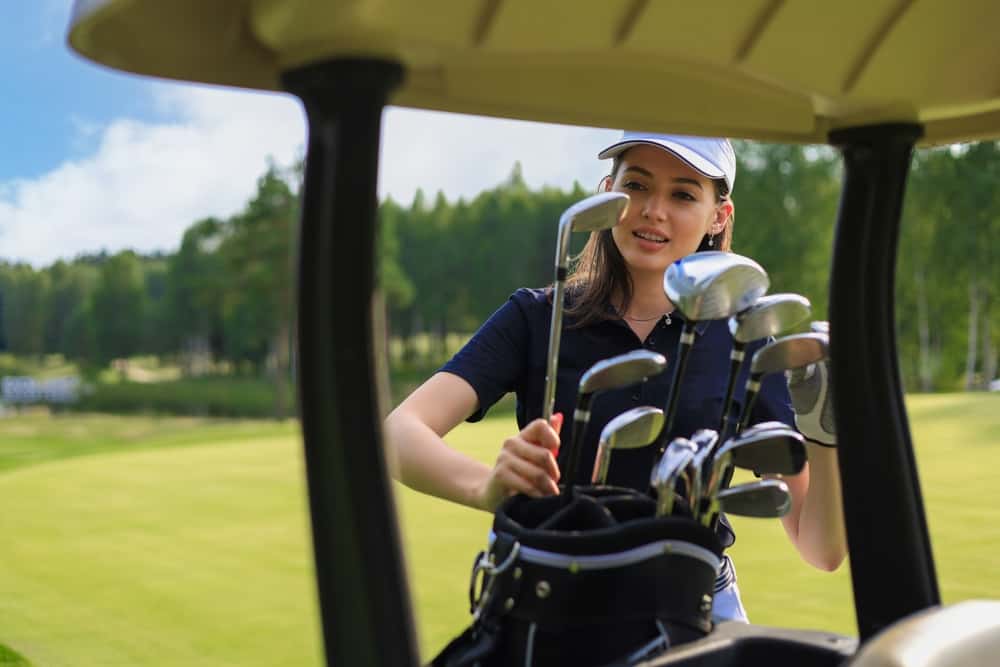 A senior flex golf shaft is a lightweight and flexible graphite shaft for golfers who have swing speeds around 80 miles per hour.
A regular flex is a steel or graphite golf shaft for golfers who have swing speeds around 95 miles per hour.
Senior golf shafts are typically only made in graphite material so that they can be easier to launch, more lightweight, and less tiring to swing.
Regular flex shafts can be both graphite and steel, and they make up the majority of golf shafts used for the average golfers.
If you are new to the game of golf and purchasing a complete set of golf clubs, chances are the clubs are going to be regular flex.
Seniors are typically golfers who are a bit older and have lost a bit of the speed that they swing a golf club with.
If you are unsure about whether or not the senior or the regular flex golf shafts are for you, then we have the answers that you need.
Let's take a deeper look into who is ready to switch to a senior golf shaft.
Who Should Play With Senior Flex Golf Shafts?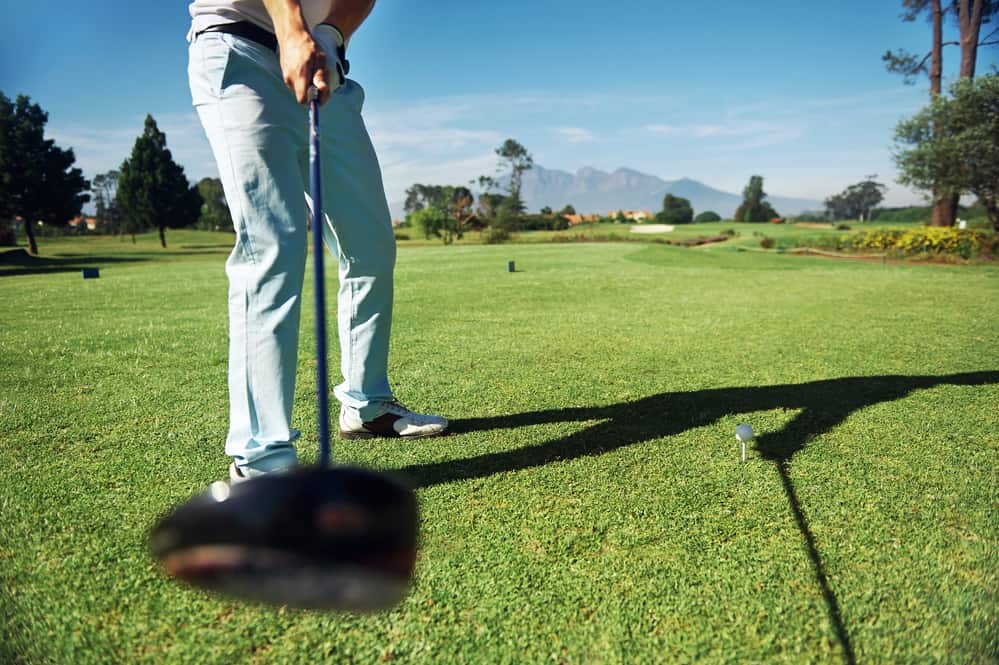 Many golfers think that the only way to tell which golf shaft is necessary in a golf club is by looking at the speed of a golfer's swing.
Although driver swing speed is a very important factor, there are other ways to fit a player for a proper golf shaft.
1. Swing Speed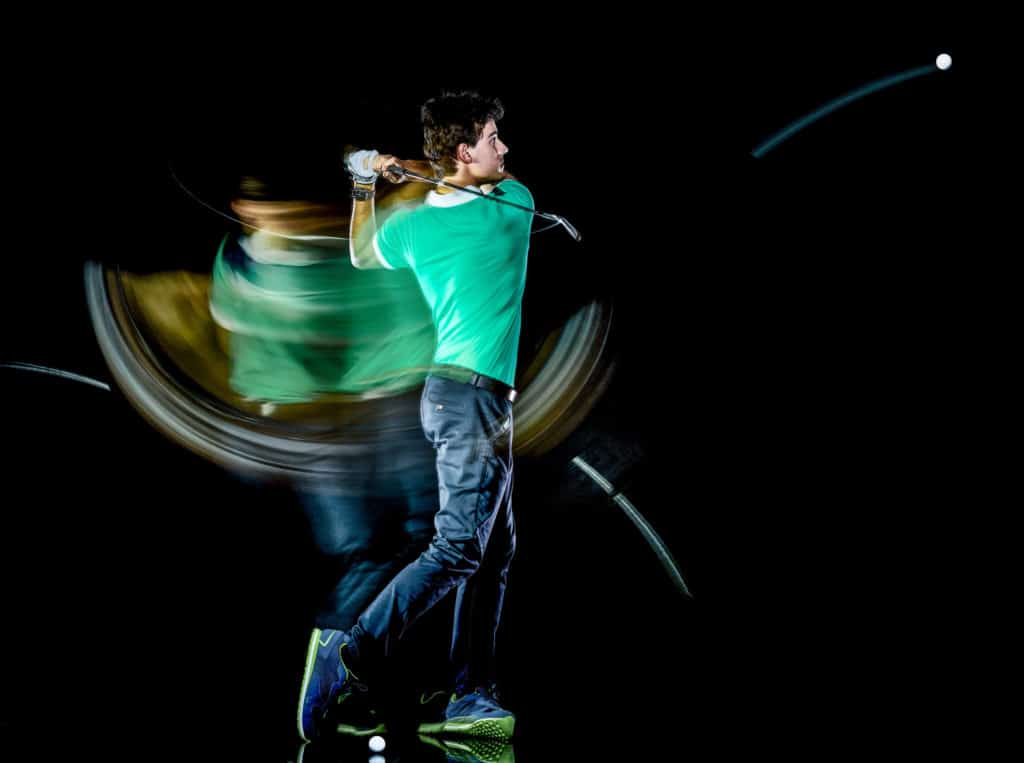 The swing speed that a player has is typically measured with the driver in hand.
Golfers with a swing speed less than 75 mph with their driver should be considering a senior golf shaft.
Those who are around 90 mph are going to want to look at a regular.
The trouble with this factor is that the type of shaft used during the swing speed test could have an impact.
Also, some players swing a golf driver much faster than they swing a golf iron.
Therefore, these numbers get a bit blurred, and you can't simply say that your swing speed directly correlates to the golf shaft you should be using.
Swing speed is a great indicator and can get you headed in the right direction, but it is not the only factor that matters.
The faster you swing the club, the stiffer the shaft you will need in your golf clubs.
2. Age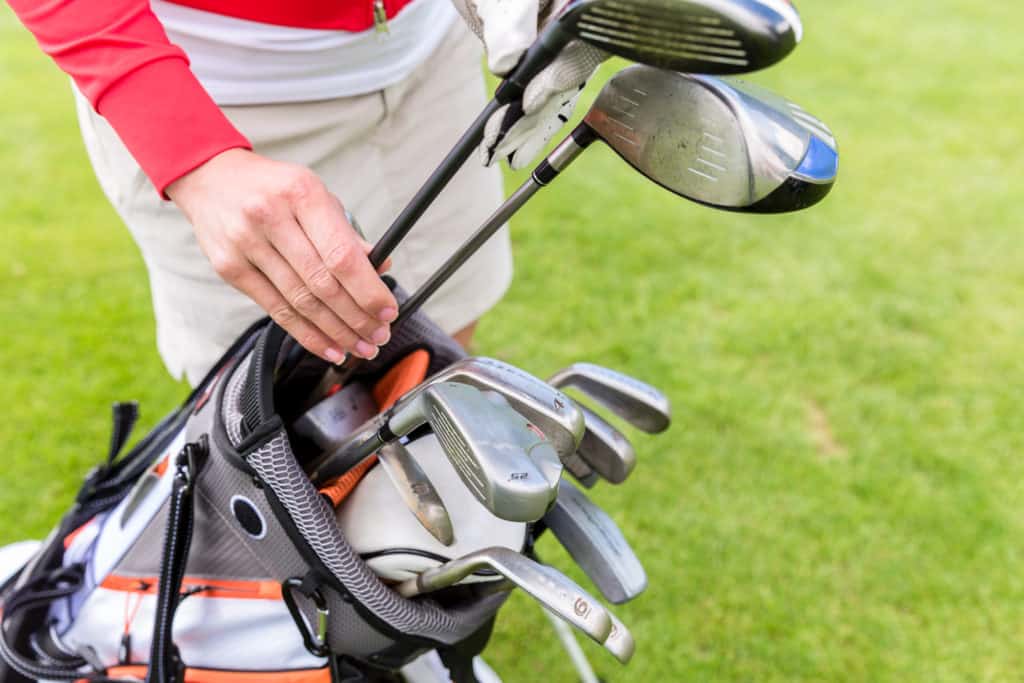 There is no age limit on golf shafts.
Some young golfers with slow swing speeds are fitted into a senior golf shaft.
Some older golfers that still have lots of speed are going to fit into a regular golf shaft.
The age of a golfer is a big factor in determining whether or not they should switch to senior or regular golf shafts.
Older players typically have a hard time getting the proper club head speed to hit a great golf shot with a heavy club.
It makes sense for most older golfers to consider a senior golf shaft as soon as they start having to move up their tees on the golf course.
If you can no longer reach any of the par 4s in two shots, chances are you are playing from a bit too far back and will need to think about senior shafts and forward tees.
This is something that happens to all players at some point.
The great news is that the equipment on the market can make this transition a bit easier to take.
3. Distance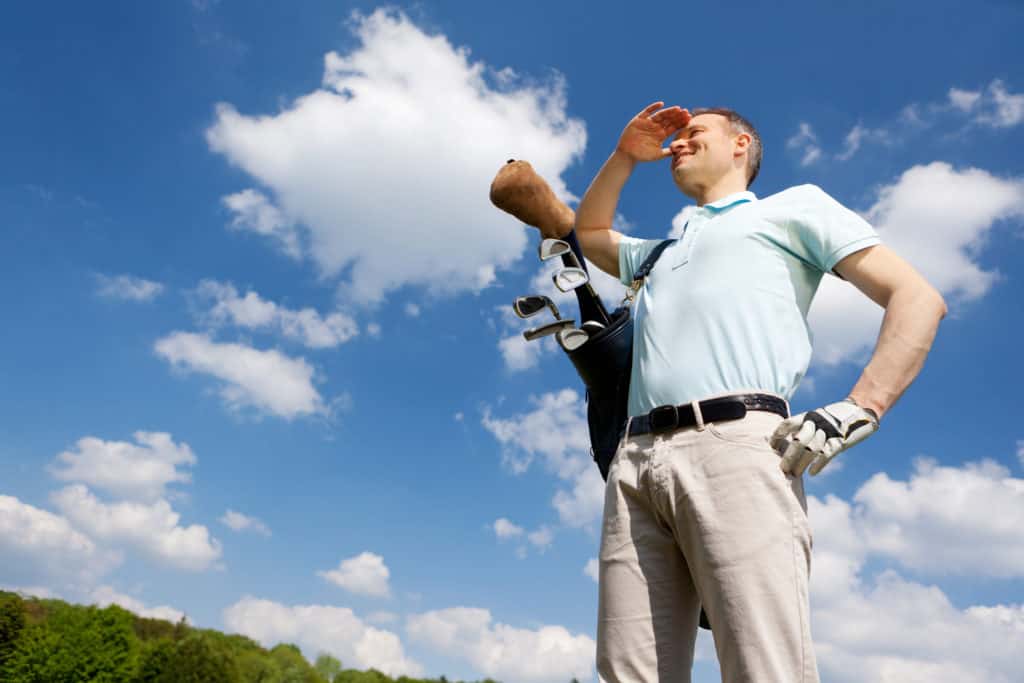 If a golfer is able to hit a driver more than 200 yards or so, then the regular shaft is a good fit.
If the majority of your drives are closer to the 180-yard mark, then it makes sense to use a golf club with a senior shaft.
Sometimes when switching to a senior shaft, a player may notice a sudden increase in the distance that they get.
This is a great thing and means that you are now playing the golf shaft that is meant to be for your individual golf swing.
If you have a very hard time with a driving distance and you are playing with a club that is newer in technology, chances are the shaft is not the proper fit.
The distance that you are able to hit golf shots is very important.
If you are someone who can hit the ball relatively straight, but it just does not fly as far as it should, think about switching to a senior shaft.
4. Launch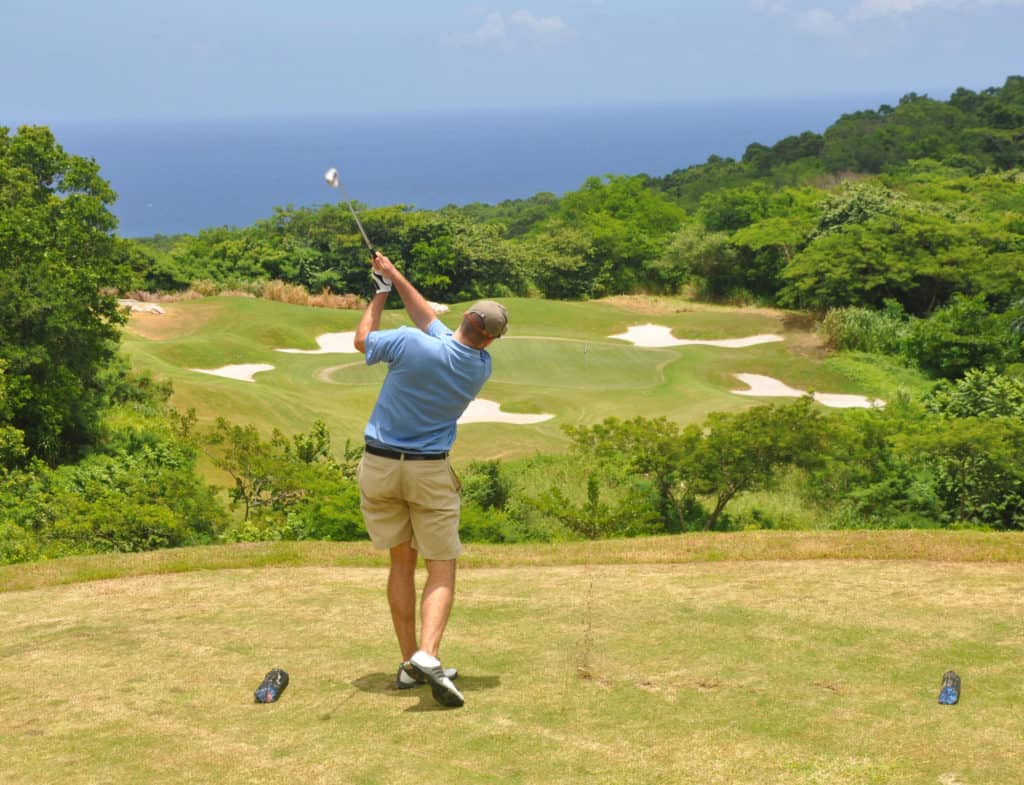 The launch of the shot is another crucial factor to look for.
Many senior golfers start to struggle with getting the ball up in the air.
As the ball flight increases, it becomes much easier to get the distance and the spin that you want on your golf shots.
However, many senior golfers struggle with the concept of getting these high flighted shots.
Most of the time, this has to do with a golf shaft being a bit too heavy for the player.
Both regular and senior golf shafts are offered in different weights.
When deciding on the flex of the shaft, you must also consider the weight.
If the weight and the flex are not the right match, you may see a more line-drive type golf shot.
Although these seem to roll for quite some time, they won't travel nearly as far as a properly struck golf ball that is hit with a higher trajectory.
5. Shot Shape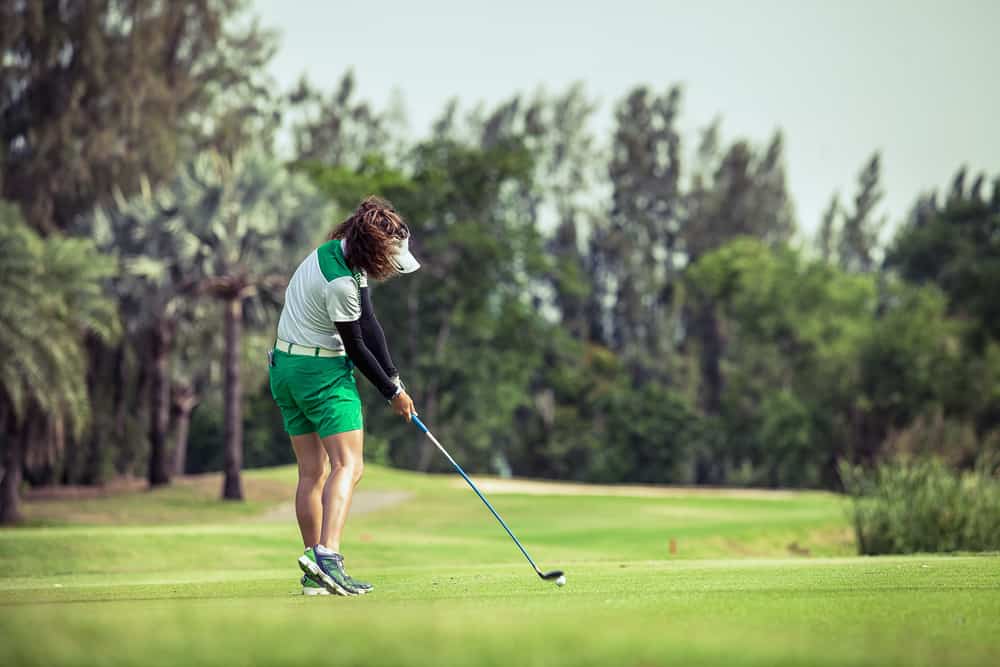 Many golfers struggle with a slice.
However, when you are playing with a golf club that does not work all that well for your golf swing, then the shot shape becomes even more important.
The shot shape you typically see with a mismatched golf shaft is left to a right shot or a severe slice.
The reason behind this is that if the golf shaft is too stiff, most players will not be able to release it and swing it through impact properly.
The shot shape may be something that you have worked on correcting for years.
Chances are, if the issues with the shot shape are related to the equipment that you are playing, no amount of working on the swing is going to help you.
For golfers who feel as though their swing is starting to slow down, and they need a bit of help getting power and distance again, the senior shaft is the better choice.
If you have always hit your regular shaft well and then, all of a sudden, you are losing five or ten yards and seeing a little slice, the club could just be too stiff at this point.
All five of these factors need to be considered to put the proper shaft in a golf club for a player.
Do I Need A Club Fitting To Know Which Shaft I Should Hit?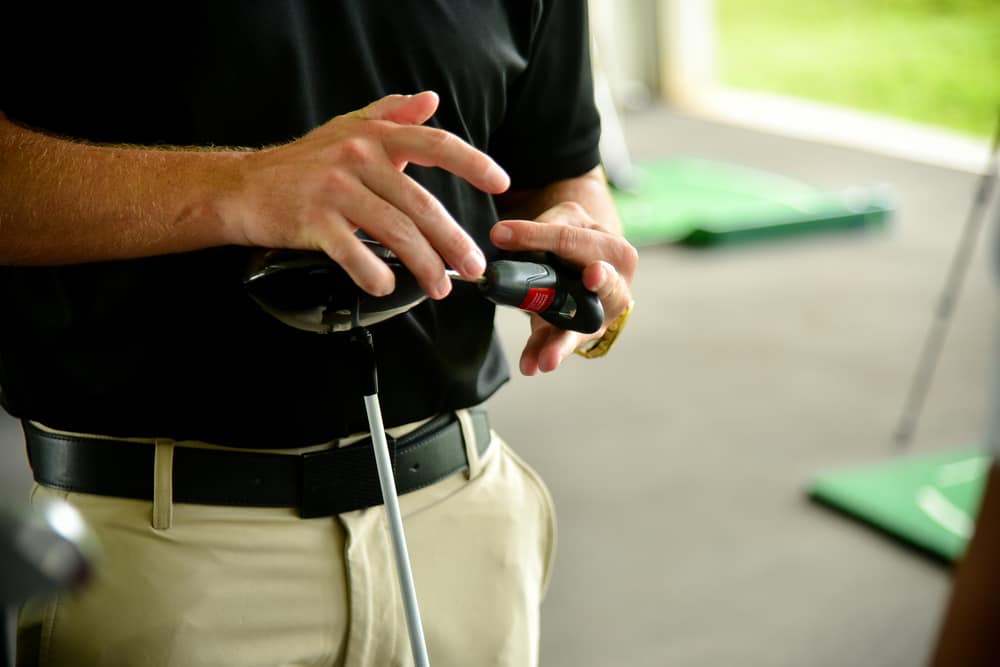 The golf club fitting technology that golfers have access to is incredible.
Through the years, the technology has changed considerably, and now players can even purchase a launch monitor to use in their own homes.
Overall, the golf fitting technology and launch monitors can give players a quick answer as to which golf shafts and clubs are the best for their game.
There is no denying the fact that this high-end equipment is accurate.
However, some golfers don't want to pay for a golf fitting and want to make this decision for themselves.
If you consider the factors that we talked about regarding swing speed, age, distance, launch, and shot shape, you should have a good idea as to which shaft you need.
The most important thing here is to be honest with yourself about the capabilities of your golf swing.
If you struggle with certain things in your game, be honest about it and find equipment that will properly match and help you become a better player.
The golf club fitting process can cost a bit of money, but for those who are undecided about regular vs. senior shafts, it's a smart concept to consider.
Senior Vs. Regular Flex In Wedges: Which Do I Need?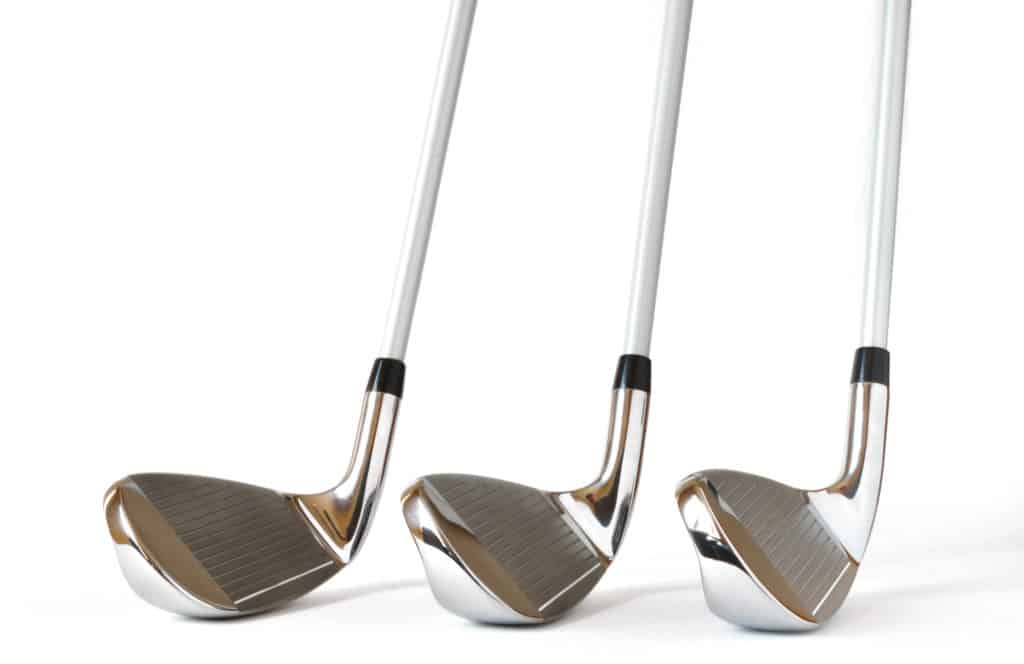 Did you know that not all golfers play with the same shaft in all of their clubs?
Many players will have senior flex in some clubs and regular flex in others.
For the most part, golfers tend to swing driver and fairway woods much faster than they swing irons.
This is not uncommon and it's to be expected when you are purchasing golf clubs and getting them fitted to your needs.
The one club in a golfer's bag that tends to have some trouble with this fitting technology is in the wedges.
So many players still purchase wedges directly off the shelf of the store.
When they do this, they find that the wedge is a standard steel wedge flex shaft.
Seniors will need to play with graphite wedges if they want to get the performance from their wedges that they get from the rest of their golf clubs.
Senior graphite shafted wedges were typically a special or custom order for many years, but now, these are available standard from most of the major wedge companies.
Finding a wedge like this should not be difficult, but it is imperative that golfers with slower swing speeds are not using a golf wedge with a standard steel wedge flex shaft.
Senior Vs. Regular Flex In Driver: Which Do I Need?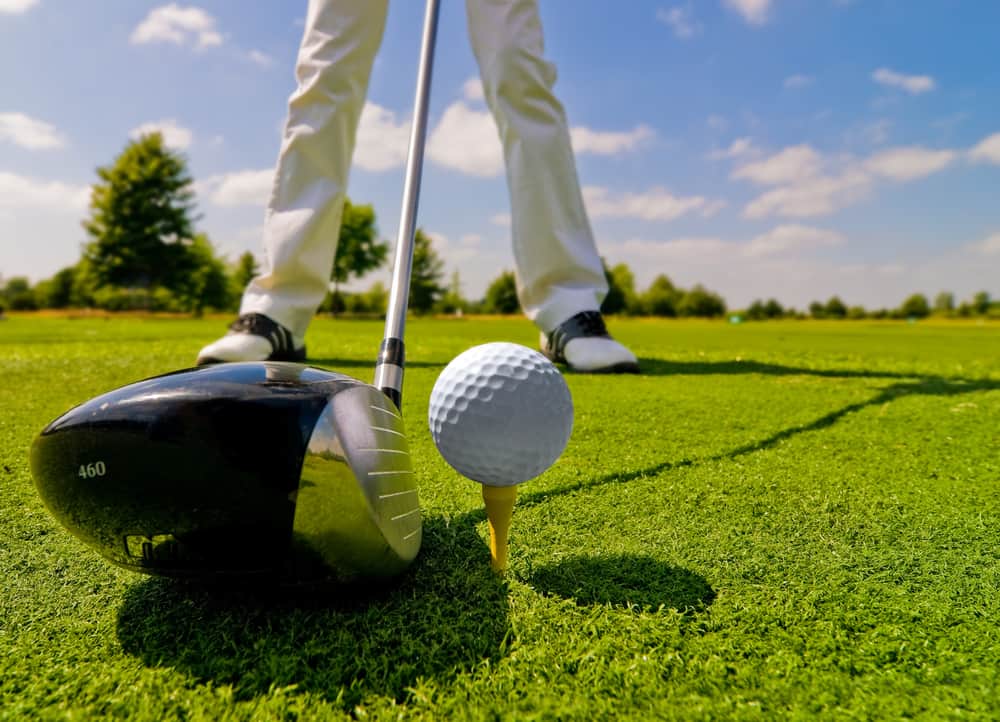 The driver can be a bit tricky when trying to decide which golf shaft is best between the senior and the regular.
The more swing speed you have, the better the regular flex golf shaft is going to be in the driver.
If you are a senior player who is still hitting drives over 200 yards and they are flying straight, keep the regular flex in the bag.
Even if all the other clubs have gone to a senior flex, it is completely fine to have a regular flex lightweight shaft in the driver.
The natural tendency for most players is to swing quite hard at a golf driver, and therefore, the increase of club head speed requires a slightly less flexible shaft.
Take the time to try out a few different types of golf shafts.
You may find that the senior shafted driver gives you a few extra yards, and at that point, it makes sense to make the switch.
Senior Vs. Regular Flex In Irons: Which Do I Need?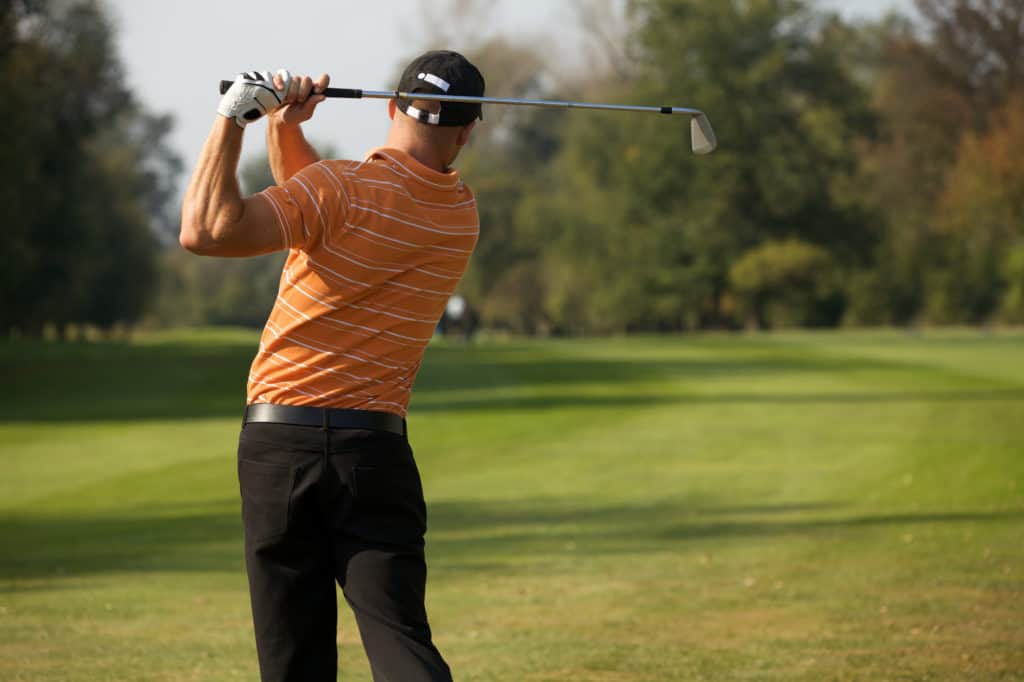 The irons are the part of the golf swing that require the most decision making.
Since golf irons can be purchased in either steel or regular graphite or graphite senior, there are quite a few choices to make.
The regular steel shafted clubs are best for the players that still have quite a bit of swing speed.
Steel shafts help to ensure that you can hit golf balls straighter and have more control over the shots that you are hitting.
Graphite shafts are best used to help with distance and a slightly higher ball flight.
The switch from graphite regular to senior regular is a common one when players hit the age of 70.
However, prior to this, many players will try and switch from steel regular to graphite regular.
By stepping down the flexibility in each of the golf shaft upgrades that you go with, you will give yourself lots of room to improve technology through the years.
The end result will be added distance each time your swing speed and body start to lack in what you need them to do.
Of all the areas of your game where the club fitting will matter the most, it is the irons.
Investing in an excellent iron club fitting is a smart idea and one that you won't regret.
Try to consider how much of your golf bag consists of golf irons, and you will quickly understand why the senior flex vs. regular flex dilemma is so important.
Conclusion
We hope that you are now feeling as though you can make a better decision between senior flex and regular flex golf shafts.
Each of these clubs is built to help you perform to your highest level, but the key is to find the match.
The senior shaft is for golfers with the slowest swing speed who need the most distance in their game.
Regular flex shafts are more for players who still have a good amount of speed and can hit their driver further than about 200 or 220 yards.
Make sure to consider all of the factors we discussed when choosing the right shafts for your game.