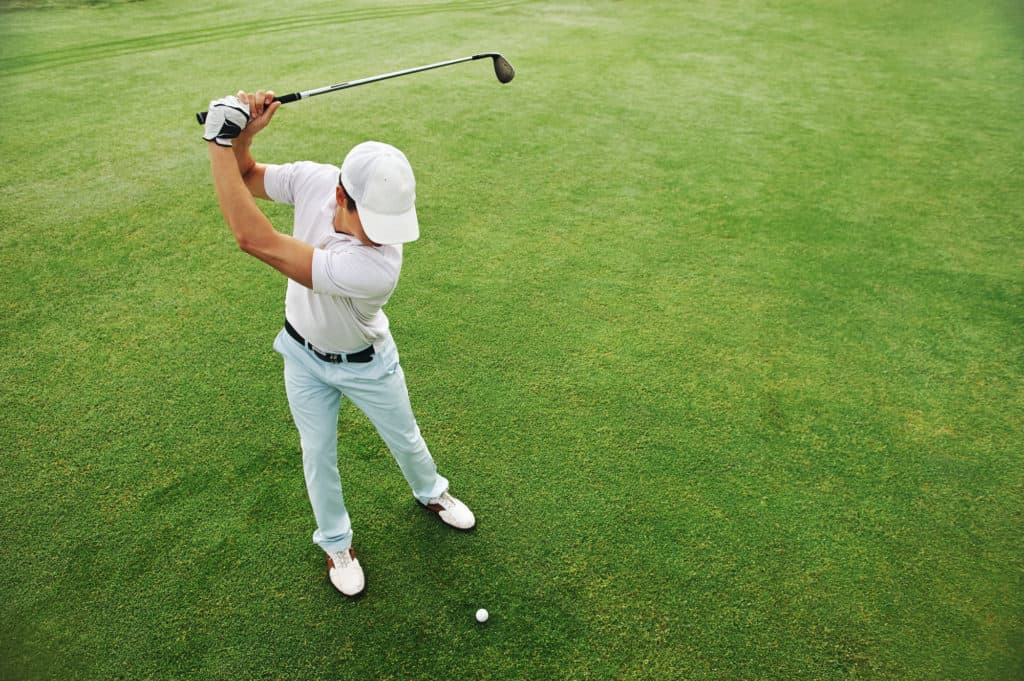 Knowing how far you hit every club in your bag is an essential part of golf course management.
Once you know your yardages, it makes sense to see how they compare to average.
If your yardages are below average, maybe there are some things you can do to increase them.
If they are above average, you can rest assured that your golf swing is working to its full potential and that you should continue to do what you are doing.
Here are a few essential factors to consider when it comes to six iron, which is a golf club most people have in their golf bag.

How Far Should You Hit a 6 Iron?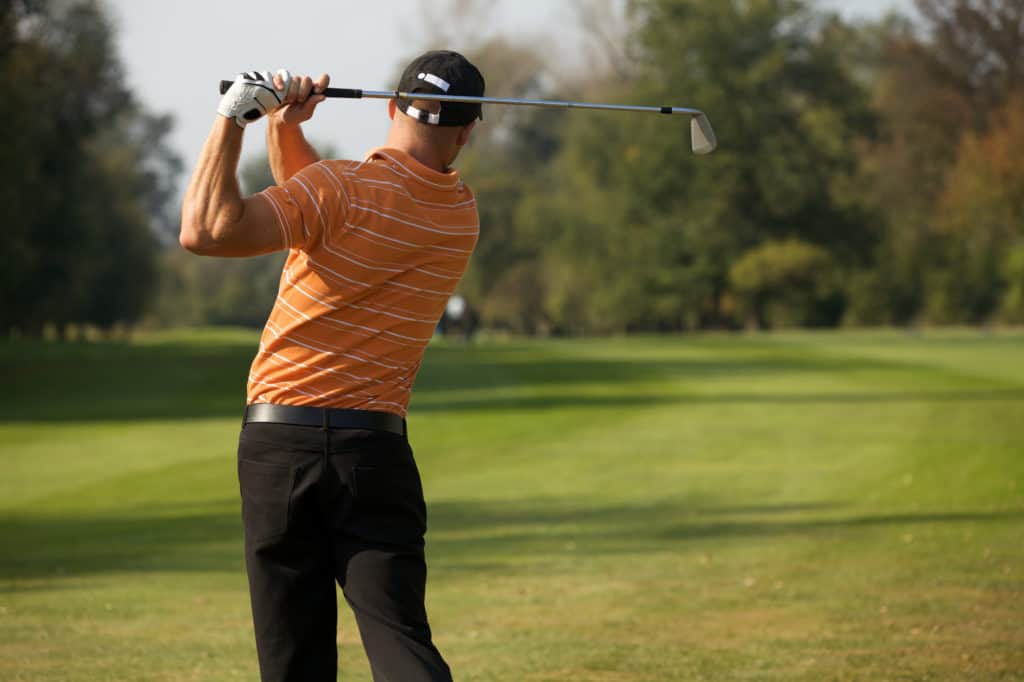 You should hit a six iron about 150 yards.
The average golfer gets just over 150 yards with their six-iron.
Players with faster swing speed will get closer to 165 or even 170 with a six iron.
Slower swinging golfers who have a hard time compressing the ball properly will get closer to 140 or even 135 yards with their six iron.
If your distances are working for you in your game, then you may not need to consider changing clubs, but if you find that your distances are off, there are a few things you can do.
How Far Should a Woman Hit a Six Iron?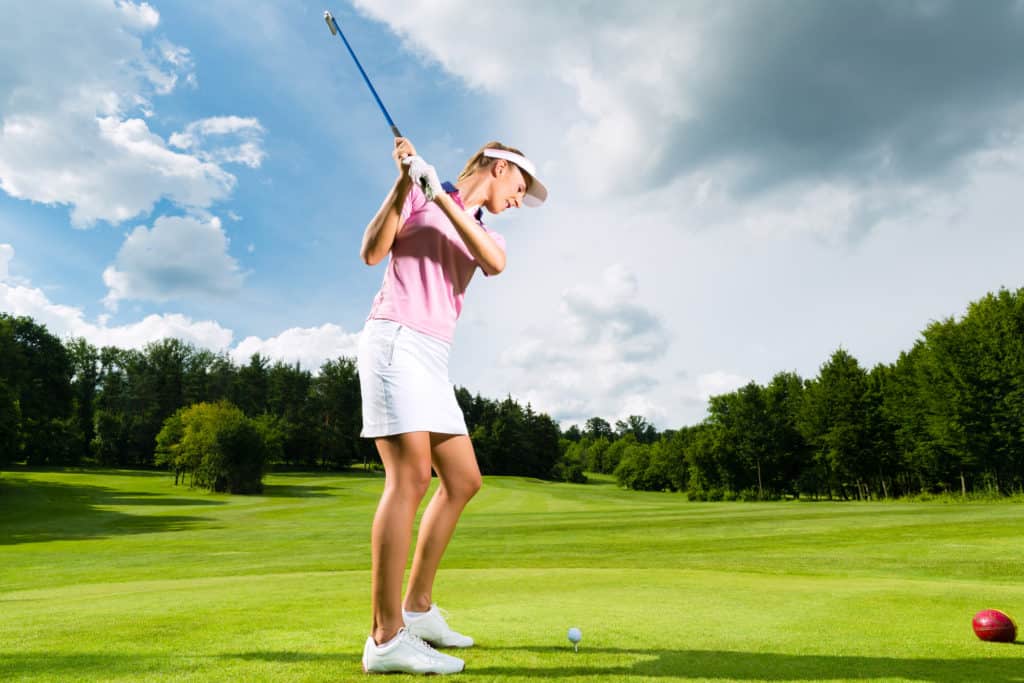 A woman should hit a six iron 130 yards.
Women generally have slower swing speeds than male golfers, and therefore the ball does not travel quite as far.
Women's six irons also have a bit more loft on them than a men's six iron.
This is designed to give the slower swinging player a chance to get the ball up in the air.
Many women golfers are switching to a hybrid club instead of a six iron because of the fact that they get better results out of the rough.
The six iron does not have a clubface or sole design conducive to hitting shots out of the thick rough.
When you switch to a six hybrid, the results are much better.
Should a Senior Golfer Carry a Six Iron in Their Bag?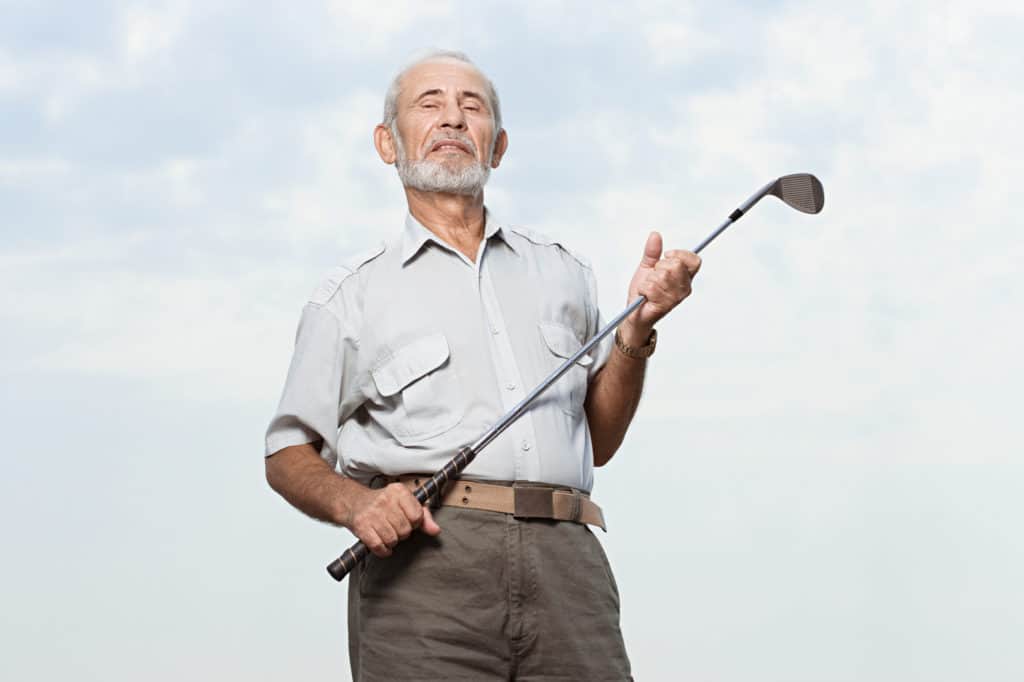 As a player gets older, it gets harder and harder to get the swing speed they need to produce great shots.
This is not a reflection of the golfer but of the way the human body changes as we age.
There are still many senior golfers who can hit the ball a long way, but at some point, everybody starts to slow down a bit.
When this slowdown happens, there will be some impacts that are visible early on.
The first of those impacts is the decrease in the distance on the long irons as well as the inaccuracy of these shots.
Golfers will start to notice that their shots are tending to go a bit to the right, and they will probably be five, ten, or even more yards short of their target.
This is one of the first indications it is time to switch your club up to a hybrid.
Luckily for seniors, many great six iron hybrids on the market will allow you increased distance and performance without having to change anything about your swing.
In the years past, hybrids were not produced in higher lofts, and you could only get them to replace a three or a four iron in your bag.
With the way the game has changed and the advances in speed technology, now you can get hybrids throughout your entire set of golf clubs if you wish.
The most significant impact the senior golfer will notice when they switch to six iron hybrid is an increase in the loft and a much easier task of hitting the ball out of the rough.
The face angle on the hybrid maintains its position through impact and allows golfers to hit a six iron shot that goes up with lots of loft and lands softly.
The other significant impact is on the shots out of the rough.
The better you get with the hybrid, the easier it will be to recover from the rough.
Any great golfer will tell you that their hybrids are a lifesaver out of the rough compared to a long iron.
How Far Does a Pro Hit a Six Iron?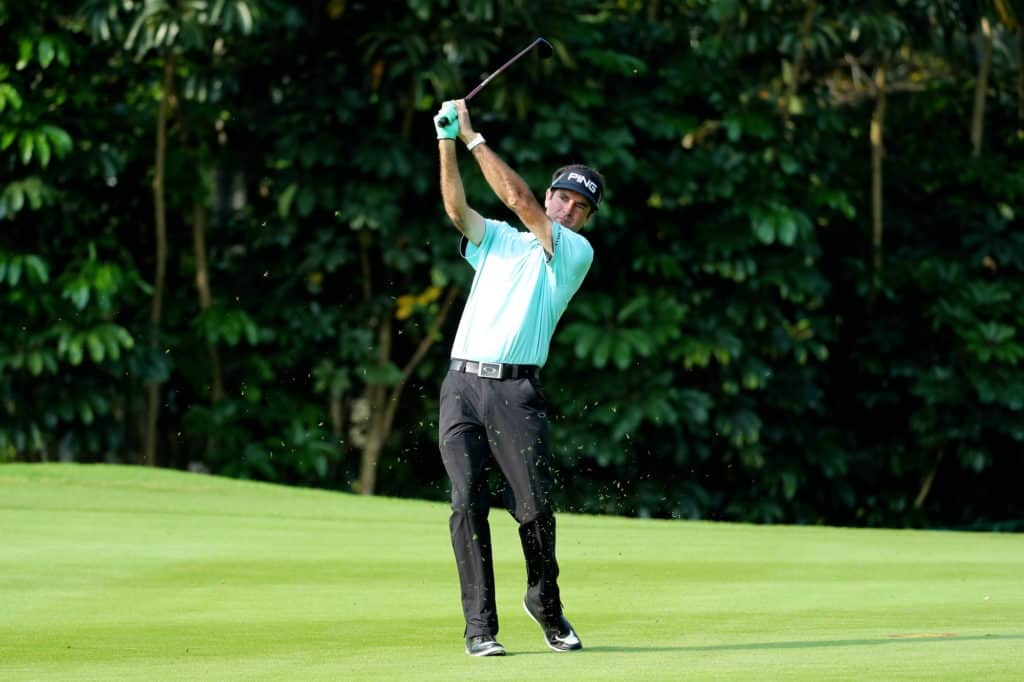 The average PGA Tour pro hits a six iron about 190 yards.
Considering the average golfer only hits it about 150, this is a serious increase in distance.
There are a few things that help the pros hit it so much longer, but the most significant is swing speed.
Golf professionals work very hard to increase their swing speed.
They spend time in the gym, they work out, and they even use weighted golf clubs at times.
They know that the more efficient their swing is, the more power it will produce, and that will lead to greater distance.
Professional golfers play from a set of tees that is much further back than the average golfer.
This is done to make golf courses more difficult for these players since they can hit the ball so far.
What Types of Shots Can I Hit with a Six Iron?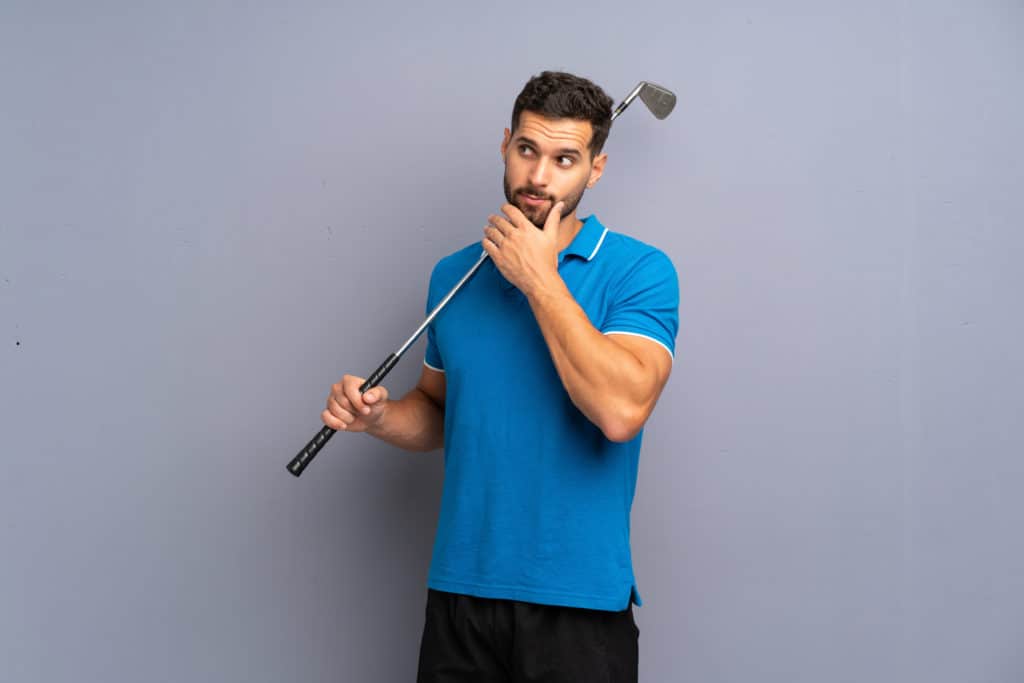 Of course, a six iron is mostly used to hit full swing shots into a green.
It is a very common approach shot because the 150 yardage is where many golfers will land.
It is important to remember that this type of shot is not the only way you can use a six iron.
Six irons are also great for a bump and run shot or getting yourself out of trouble on a bad hole.
1. Punch-Out Shot
When you have missed the fairway, and you have something blocking your way back to the hole, the six iron punch shot is a great option to hit.
With a six iron punch shot, you can hit the ball low and under a branch.
This can get your ball back in play much quicker than if you choose to go around the tree.
With a punch out shot, you will want to choke down on the club, narrow your stance and potentially close the clubface a little.
This shot will probably not be all that pretty, but it will be effective.
When you hit a shot like this, you can expect it to roll for a long time.
It will probably not have much spin on it to stop it.
This is important to keep in mind because you don't want it to roll across the fairway into more trouble.
2. Knock Down Shot
The six iron is also an excellent choice for a knockdown shot.
With a knockdown shot, you are going to try and keep the ball under the wind.
Knockdown shots are used as approach shots on windy days so as not to leave your golf ball subject to the swirling winds.
You will have to practice these types of knockdown shots to see exactly how far they go.
Sometimes it will take a few yards off of your shot, and sometimes it won't.
It depends mostly on how well you are hitting your shot and the impact position you are in.
Knockdown shots are usually played very similarly to the punch out.
Take a slightly narrower stance, choke up on the club, and finish low.
This low finish will help control the trajectory a bit and keep the ball from ballooning up into the wind.
This is a shot to practice on the range before you head out to the golf course.
Should I Play with a Blade or Cavity Back Six Iron?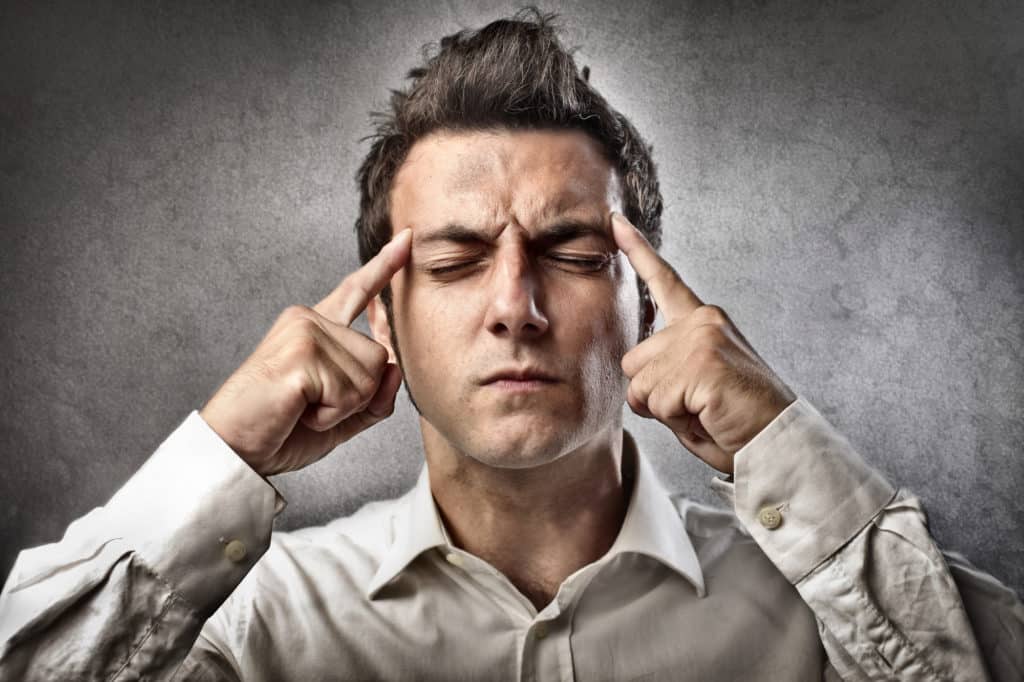 The type of six iron you play with should mostly depend on the kind of golfer you are.
If you are a lower handicapper who is looking for precision and feel in your golf game, then the blade type six iron makes the most sense.
If you are a mid to high handicapper who needs extra forgiveness and distance from your clubs, then the cavity back will be the best choice.
Regardless of what type of six iron you are using, there are still some fundamentals that will need to be in place to hit the ball well.
Your six iron should match the rest of your irons so that the weighting and the loft are correct.
One thing some golfers do is play with a cavity back iron in the longer irons and a blade style in the shorter irons.
Since shorter irons are easier to hit, this combination gives them the feel they want in their short game with the distance and forgiveness they need in the long game.
This setup is a great choice, but you must make sure you don't leave yourself any large loft gaps within your set.
Tips for Hitting a Six Iron Better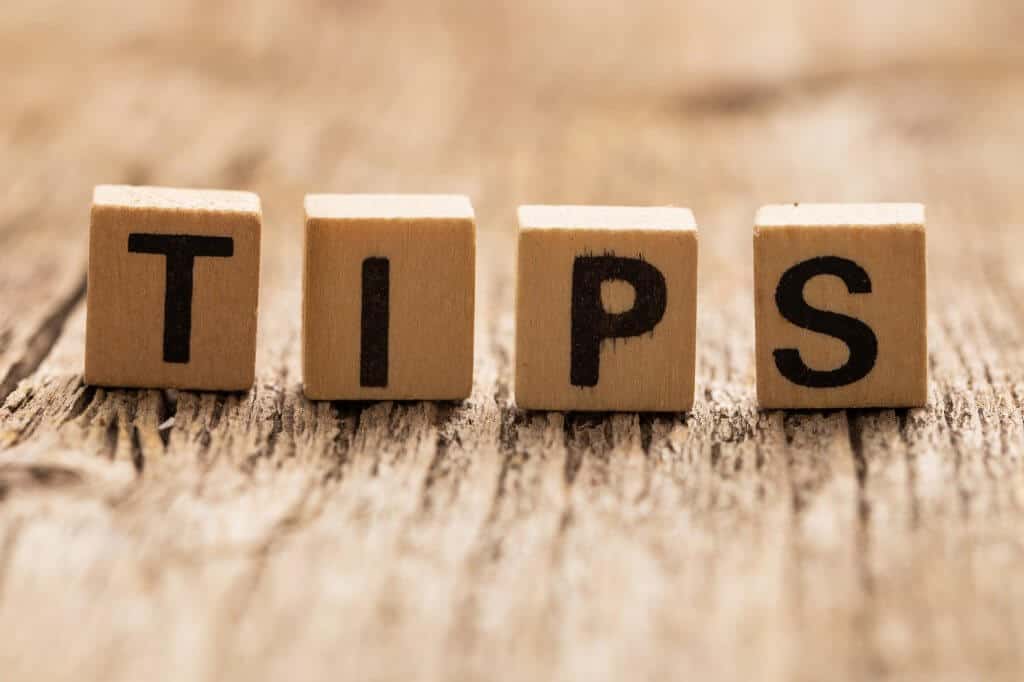 If you want to hit the six iron better, there are a few things you need to think about and work on.
The first is the ball position.
A six iron is a mid to long iron.
For some golfers, it is the longest iron they carry, and for others, it is more of a mid-iron.
You will want to make sure you place the six iron in the center or slightly forward of center in your stance.
This will allow you to compress the golf ball properly and get the distance you need from your shots.
Another critical thing to remember with a six iron is not to overswing.
If you are starting to struggle with this club, you may begin taking more of a golf swing than you need.
These extra-long golf swings designed to help get you more distance will potentially cause you to lose distance.
Try and keep your swing to a three-quarter position, and you will probably see better results.
Another good thing to know when hitting a six iron is that the ball is probably not going to stop as fast on the putting green as a shorter iron.
Make sure you aim for the front of the green and allow some room for a roll when you hit the six iron.
Six irons can make a great club for a tee shot on a par three.
Make sure you don't tee the ball too high or you won't hit it in the center of the clubface.
Conclusion
Hopefully, you now have a better idea as to how far a six iron should travel.
If your six iron does not perform to your liking, then you should replace it with a hybrid.
This club can be difficult to hit well for golfers with slower swing speeds.
Follow our tips to get some more distance out of your six iron, and if that doesn't work, there are many hybrids on the market you can easily replace it with.