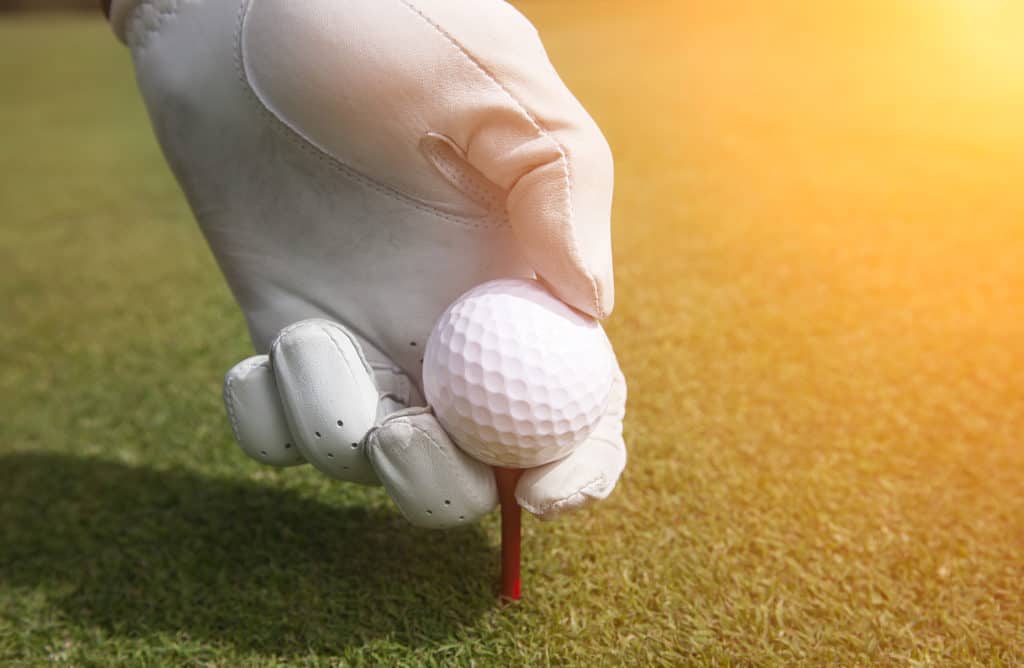 Sometimes it may be superstition, or you may feel as though your golf ball has a scratch in it.
There are lots of reasons you may feel as though you need to change your golf ball during play.
You have probably heard about a few different rules related to switching out your golf ball during play.
We are here to help you set the record straight and determine if you can or can't switch golf balls during a round of golf.

Can You Switch Golf Balls During Play?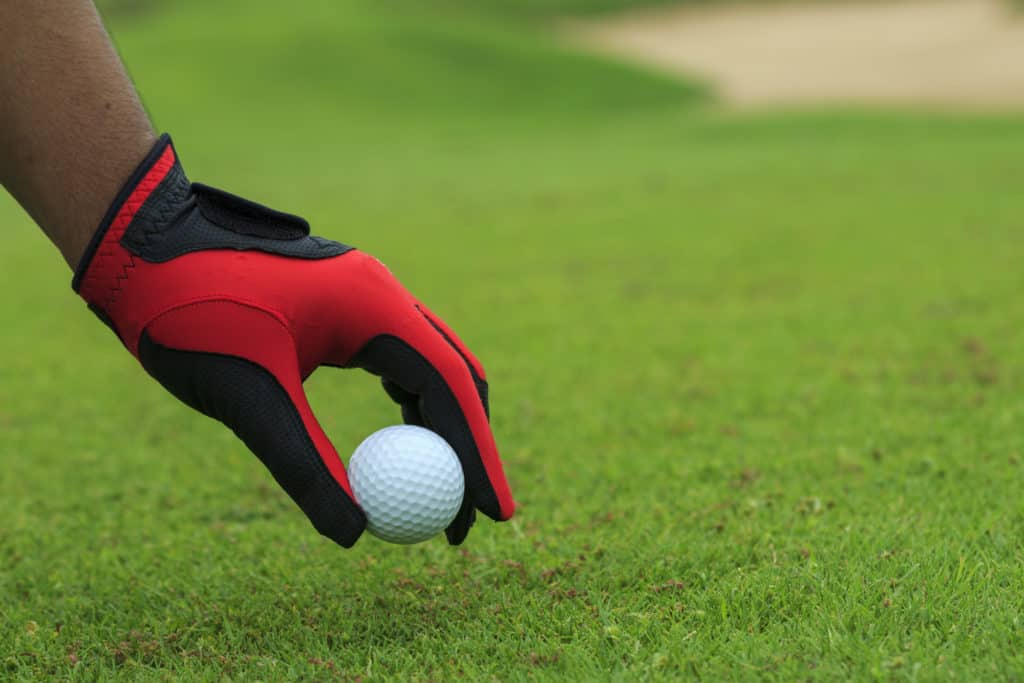 There are a few instances in the game of golf where it is legal to switch golf balls in the course of the round.
The first instance is when your golf ball is lost.
If you hit your ball into the middle of a pond, there will be no way to recover it, and you can legally put another golf ball into play.
Another instance when you can switch your golf ball during play is if your golf ball becomes unfit for play.
Sometimes golf balls will get a cut in them or be completely cut in half.
Of course, this is quite rare, but it can potentially happen during the course of a round.
If this happens to you, then you are legally allowed to replace your ball during the course of your golf round.
If your golf ball gets lost and you have no idea where it could be, you are also allowed to put another golf ball into play.
These are the main reasons you would have to change a golf ball out during the course of a hole.
It is always legal to change a golf ball from one hole to the next.
Many professionals will look at their golf ball as they walk to the next tee box to make sure there are no issues with the ball.
If you notice a small scuff on the ball, chances are it will not affect the ball flight, but you are still allowed to change it up.
It is essential if you are playing in a tournament or an event to enquire about the one-ball rule being in effect.
What Is a One-Ball Rule?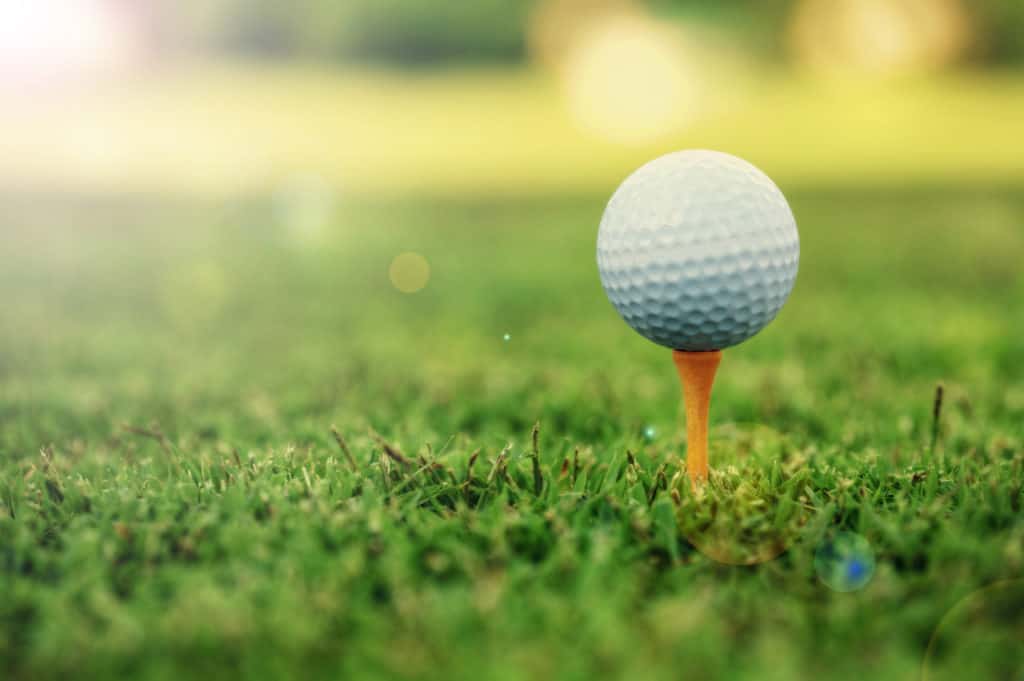 The one-ball rule is a local rule that can be put into place during a tournament or an event.
This rule says you must play the same type of golf ball during your entire round.
For instance, if you start out playing with a Pro V1, you will have to finish your round with a Pro V1.
If you happen to lose a golf ball during your round, you will have to replace the ball in play with a ball of the same kind, or you will incur a penalty.
The rule has been put into place because of the advancements in the technology of golf balls.
Since golf balls are so much different than they were years ago, there could be some strategies for playing a different golf ball at varying times during the day.
For instance, if the weather was supposed to get windier in the afternoon, a golfer could put a distance ball in their bag.
The ball will cut through the wind easier and give them a few extra yards.
In the morning, they may play with a spin/performance golf ball to take advantage of those features before it gets windy.
As you can see, if you set yourself up the right way, you may end up having an advantage that is truly not fair.
To keep things fairer, the one-ball rule was put into effect.
There are some things a player needs to be aware of now that the one-ball rule is becoming more common.
You need to pick a golf ball you like and stick with it.
If you end up playing three or four different types of golf balls, you have to check your bag each time and make sure you are prepared for your round.
This brings up the next question of how many golf balls you need in your golf bag.
How Many Golf Balls Should I Carry in My Golf Bag?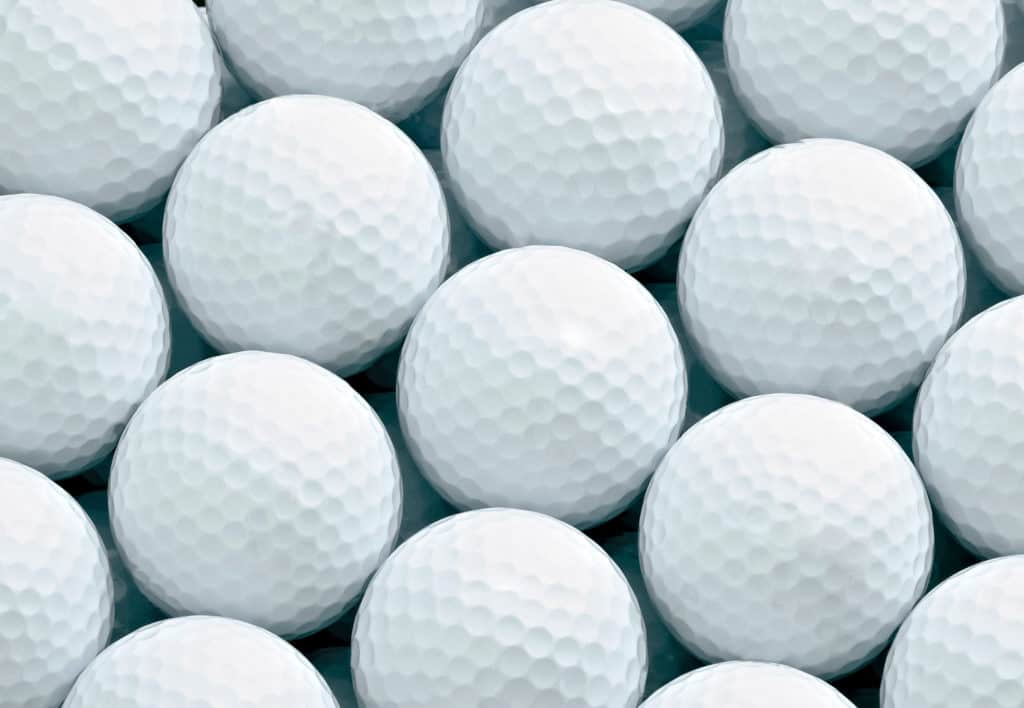 If the one-ball rule is in effect, you will probably want to keep about two sleeves of golf balls in your bag.
Most golfers will not lose more than six balls during the course of a round.
If you feel more comfortable with three sleeves, that is certainly acceptable.
Most golfers carry way too many golf balls in their bag.
Many golfers are amazed when they start emptying the pockets of their golf bag and find out they have twenty or thirty golf balls in there.
Lugging all of that extra weight around in your golf bag is just not worth it.
Even if you play cart golf, having to lift your bag in and out of your car is certainly not worth it.
When you walk and play golf, you will want to make sure you have even less in your golf bag.
Do Professional Golfers Switch Balls on Every Hole?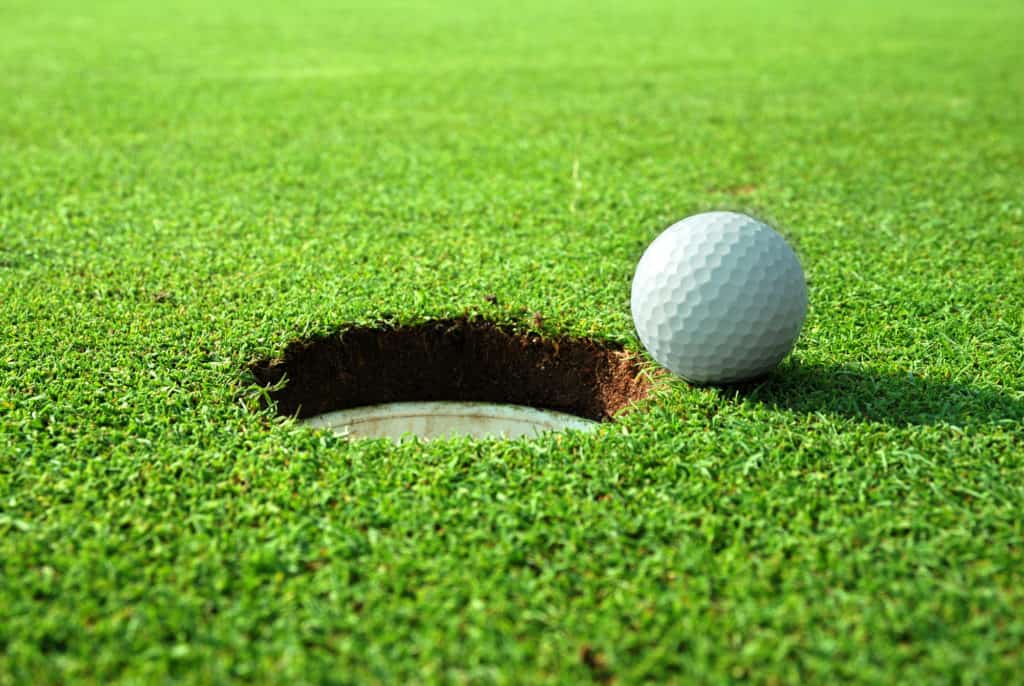 Professional golfers are always subject to the one-ball rule.
They must choose a golf ball brand and model and play with it during their entire round.
This is not all that difficult a decision for professional golfers to make because they are going to be using the golf ball they are paid to use.
They are also not carrying their bag so they can have a whole pile of balls in there that are the same brand and manufacturer.
Sometimes after a professional plays a hole, they will toss a ball to a kid.
This has some people questioning whether professionals change their golf ball after every hole.
Most golf professionals do not change their golf balls after every hole.
Even with the strength of their golf swing and the way they hit the golf ball, professionals still do not need to replace the ball after each hole.
After playing a shot out of a bunker or if a driver happened to hit a sprinkler head or a cart path, the professional may need to switch their golf ball out.
Most will inspect the ball after the hole and decide how to proceed.
How Many Rounds of Golf Can You Play With the Same Ball?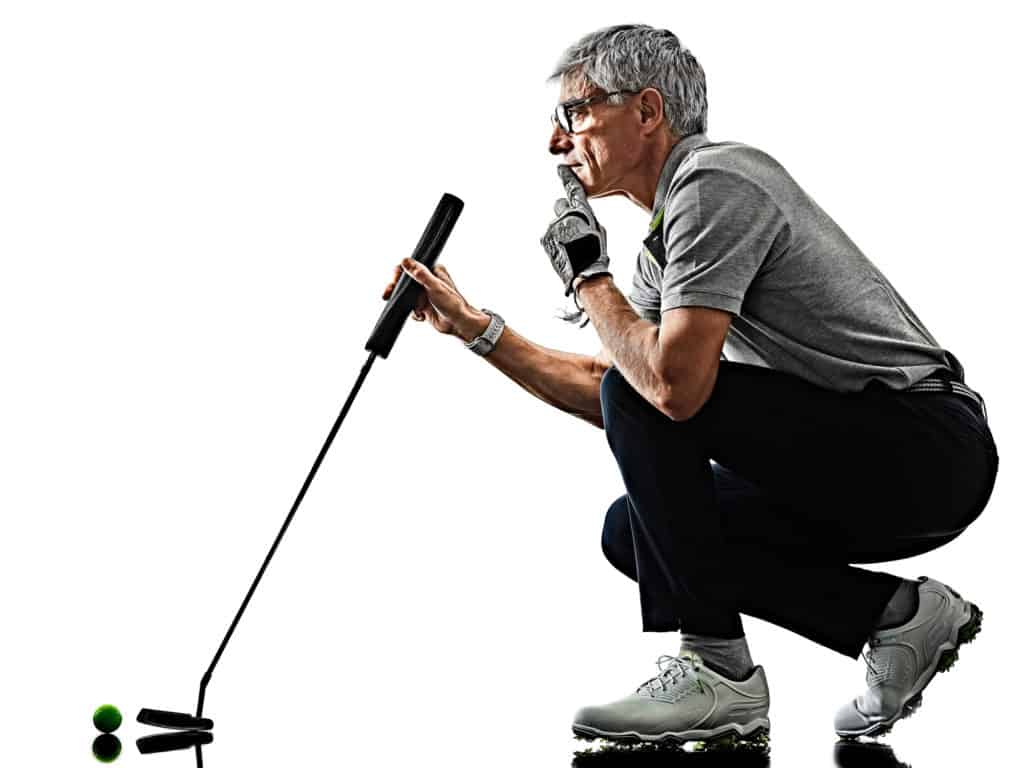 If you are a frugal golfer who hits the ball relatively straight, you may wonder how many rounds you can get out of one golf ball.
If your golf ball does not have any cuts or scrapes on it, chances are you can play five or ten rounds with it.
Some may try to play even more than that, but usually, there will be some slight imperfections in the cover of the golf ball by then.
On average, it is an excellent estimate to try and get three or four rounds out of one golf ball.
Chances are, if you can pull this off, your scores are probably relatively low as well.
Each time you lose a golf ball during the course of a round, you will end up incurring penalty strokes.
Penalty strokes are not a good thing for your score, and they will quickly get you over 90 and 100 shots for the day.
When Is a Golf Ball Unfit for Play?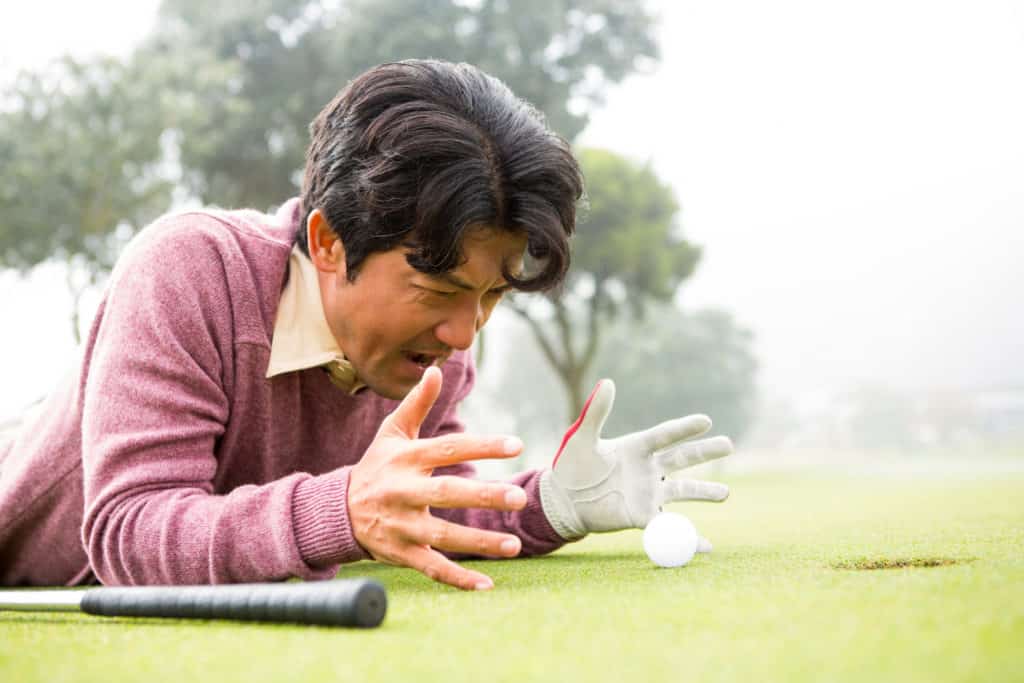 For a golf ball to be unfit for play, it is going to be very obvious.
Although it would be nice if a muddy or scratched golf ball could be changed out in the middle of the round, that is not the case.
The golf ball has to be different from its original shape, or it has to have a crack in it or a severe cut or a chunk missing.
The only times you see this happen during a typical round is if a mower hits a ball or the ball bounces off a very hard surface.
Many golfers will tell you they have never seen this happen during the course of typical play.
If you see a slight scratch on your ball and think it could be affecting your play, change it out before you tee off on the next hole.
Conclusion
Playing with a golf ball that is in good condition is a significant part of the game of golf.
If, for some reason, your golf ball is damaged, it is going to have a significant impact on the way the ball travels, and it could also damage your golf clubs.
If you think your golf ball is damaged enough to switch it out in the middle of the round, talk to your playing partners and have them take a look.
The rule of golf you will need to reference is Rule 5-3, which defines when a ball is unfit for play.
The other important thing to keep in mind about switching out golf balls is the one-ball rule that may be in effect at your golf course.