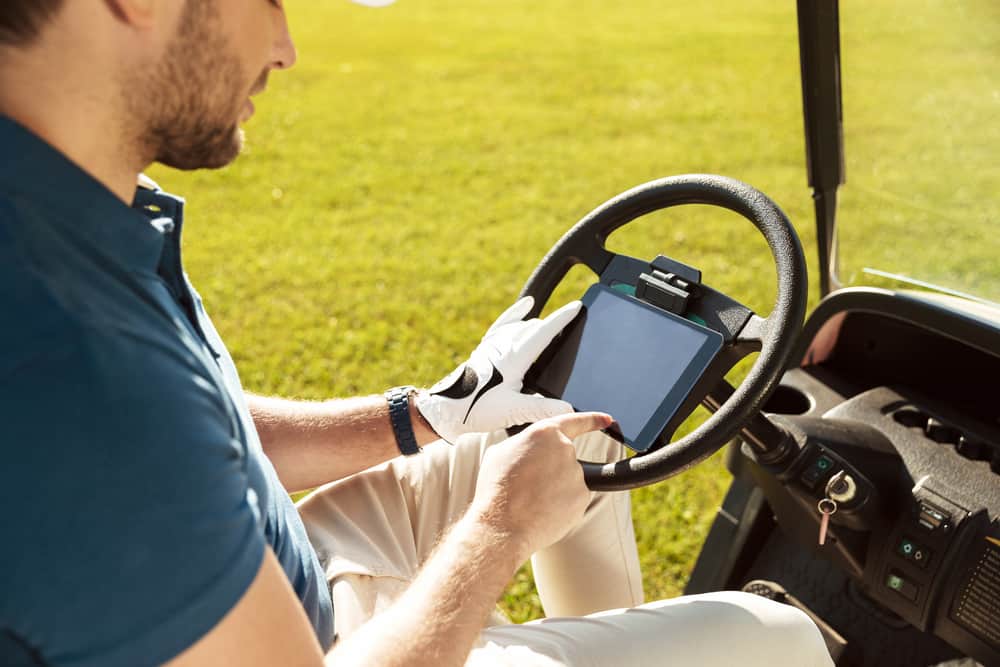 Golfers will do anything they can to get a great price on a new set of golf clubs, or golf equipment of any kind.
There is no debating the fact that golf is an expensive sport.
If you are not careful about where you buy your equipment, you may end up paying much more than you should.
Golfers need to be careful about golf spending, and they will want to find the best deals out there.
GolfDiscount.com is a website that comes up often when looking for great golf deals.
Many people wonder if this website is too good to be true and the money that you are paying is not for true golf equipment.
If you have been questioning whether or not GolfDiscount.com is a good website to purchase from, we have all the answers that you need.

Is GolfDiscount.com Legitimate?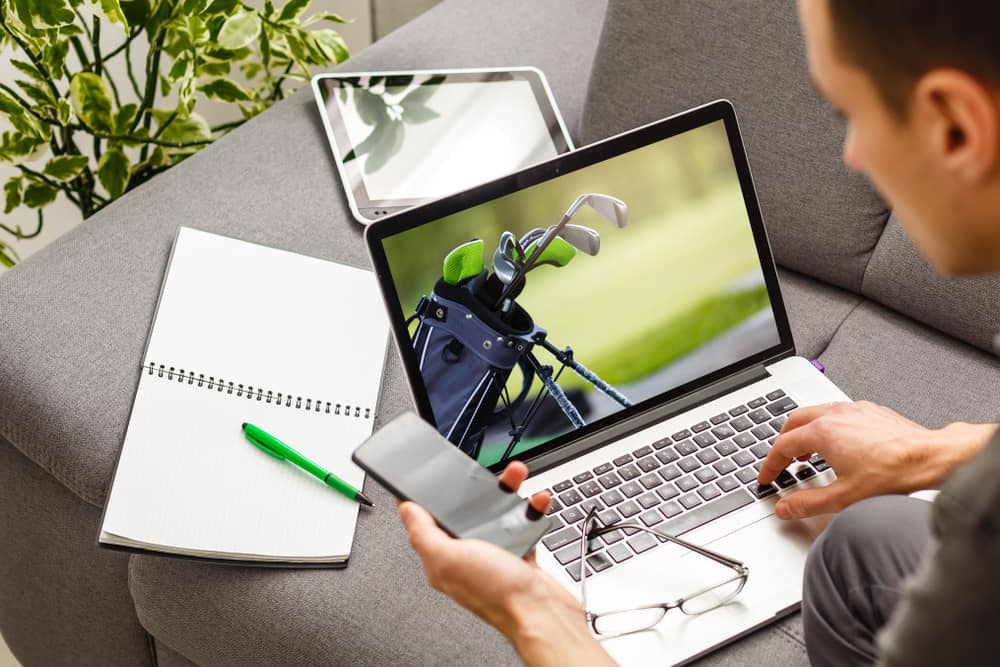 GolfDiscount.com is a reputable website that sells a wide range of golf equipment.
With GolfDiscount.com, you will have the ability to purchase everything from equipment to accessories to get your golf game to be better than ever before.
In addition, GolfDiscount.com also has golf clothing and even electronics.
Without a doubt, this is a legitimate business that will offer you some of the best golf deals on the market.
Do not be concerned with seeing a great deal on this website because, overall, customers are very happy with the products that they are getting from GolfDiscount.com.
The brands that this website works with are…
Adidas
Bridgestone
Callaway
Cleveland
Cobra
FootJoy
Nike
Ping
TaylorMade
Titleist
Tour Edge
Wilson
These are all of the major brands that GolfDiscount.com carries, but others are going to be included on this list.
If a company like Ping allows a manufacturer to sell its products on their website, there are many checks and balances that the website must go through.
There are pricing requirements, inventory requirements, and an extensive process for becoming a qualified retailer.
If you notice that other golf retailers don't have these Ping products on their websites, it is because they didn't pass the strict Ping guidelines.
The fact that GolfDiscount.com is an authorized retailer for so many different brands says a lot about what they are able to do as a company.
Are Customers Satisfied With GolfDiscount.com?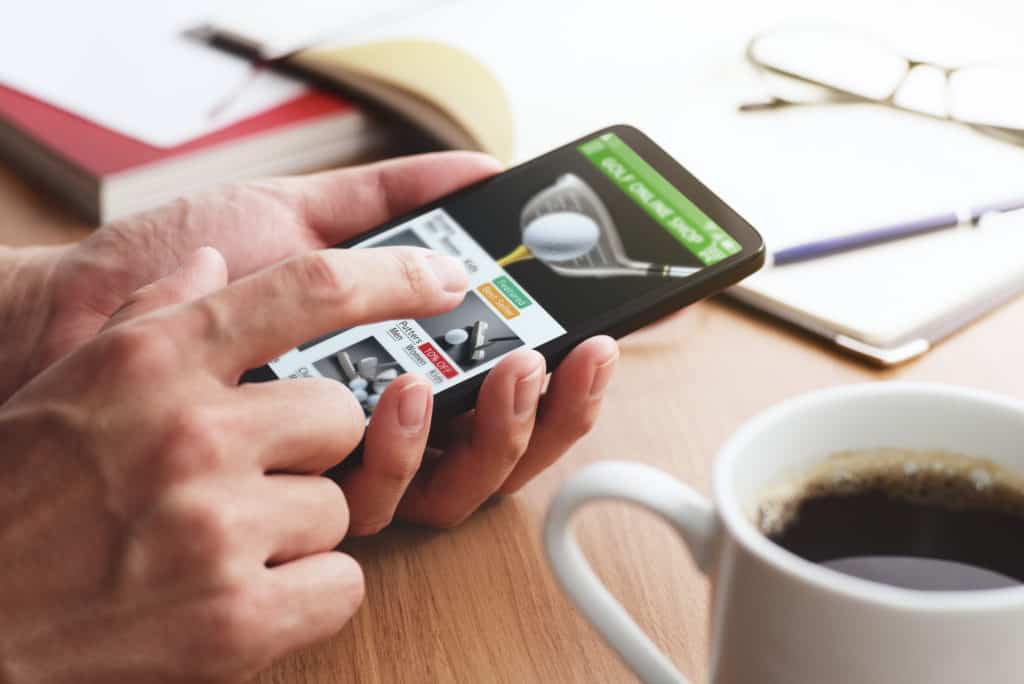 Overall, customers are satisfied with what GolfDiscount.com has to offer.
The pricing is fair, and the product is delivered on time and in good condition.
Most of the time, when customers are concerned about whether or not a website is legitimate, they are worried about getting counterfeit or fake equipment.
With the GolfDiscount.com website, you are not going to have to be concerned about this.
Customers are not having any complaints about the equipment being fake or fraudulent.
The only issue that some customers have is that the shipping times are long.
This is really not uncommon for a golf company at this time.
The supply chain has some issues that make everything take quite a bit longer to get to the end-user.
Is GolfDiscount.com An Authorized Retailer For Titleist, Callaway, TaylorMade, Etc.?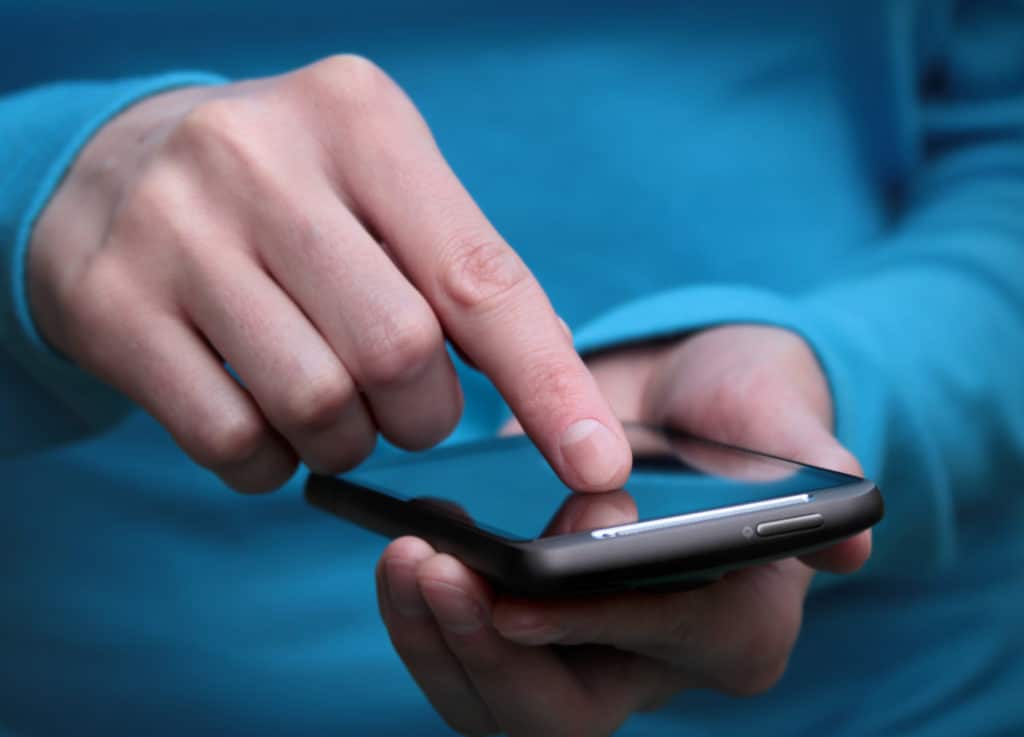 GolfDiscount.com is an authorized retailer for Titleist, Callaway, and TaylorMade.
Any of the latest releases from these companies are going to be offered on the GolfDiscount.com website.
The only thing that GolfDiscount.com does not deal with is used golf equipment.
If you want used golf equipment, you will have to check some of the other websites out there.
However, if you check the closeout section of the GolfDiscount.com website, you can sometimes find equipment that is even lower priced than used.
If golf manufacturers have extras or are about ready to release their newest golf clubs, you can check in this section for closeouts and some great deals.
Overall, you won't have to worry about GolfDiscount.com being an authorized retailer.
In addition, if you did happen to get a piece of equipment or clothing that had an issue, the return policy is very easy to deal with.
What Are GolfDiscount.com's Shipping Costs?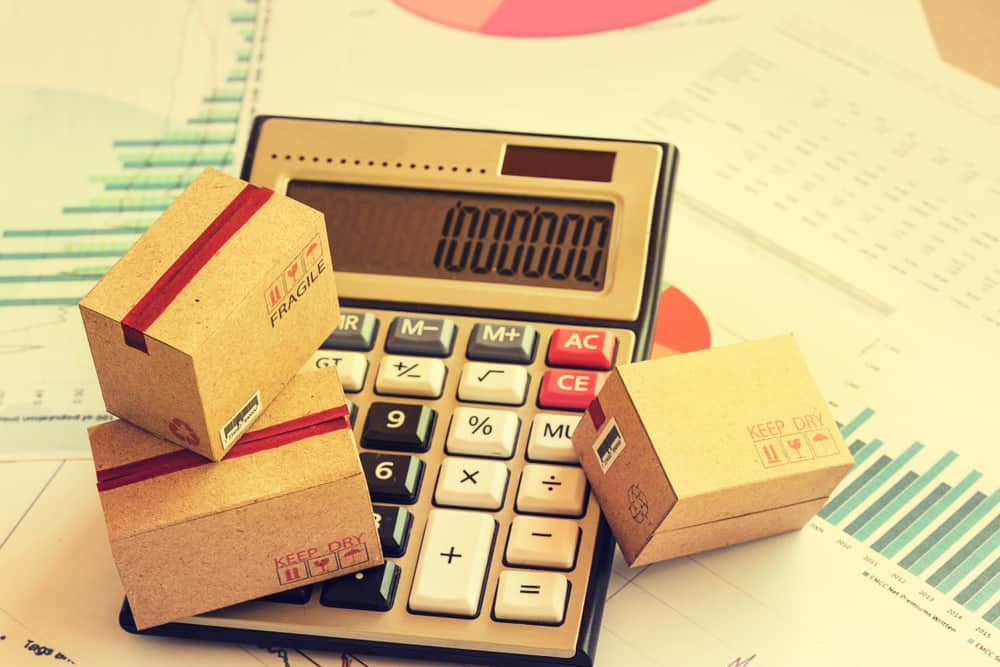 One thing to look out for when shopping for golf deals is the cost of shipping.
Some websites will look as though they have lower pricing than everyone around them, but then the shipping costs added on will make the actual purchase price quite a bit higher.
GolfDiscount.com has some great deals for shipping costs: all products, including Ping, ship for free as long as you spend more than $99.
For serious golfers, it is quite easy to spend $99 on equipment.
If you can meet this threshold, you will really start to see the value that the GolfDiscount.com website can offer.
Try to ensure that you are getting the most for your money by combining all of your golf purchases into one order.
Let's say, for instance, that you need a new golf wedge.
Try to purchase some golf balls or something at the same time to ensure you reach that $99 mark.
If you do and you can save on shipping, chances are you will always use golf balls, so it won't hurt you to buy in bulk.
The hassle-free return system from GolfDiscount.com won't make you pay for shipping if there is a problem with the product that they sold you.
How To Save Money On Golf Equipment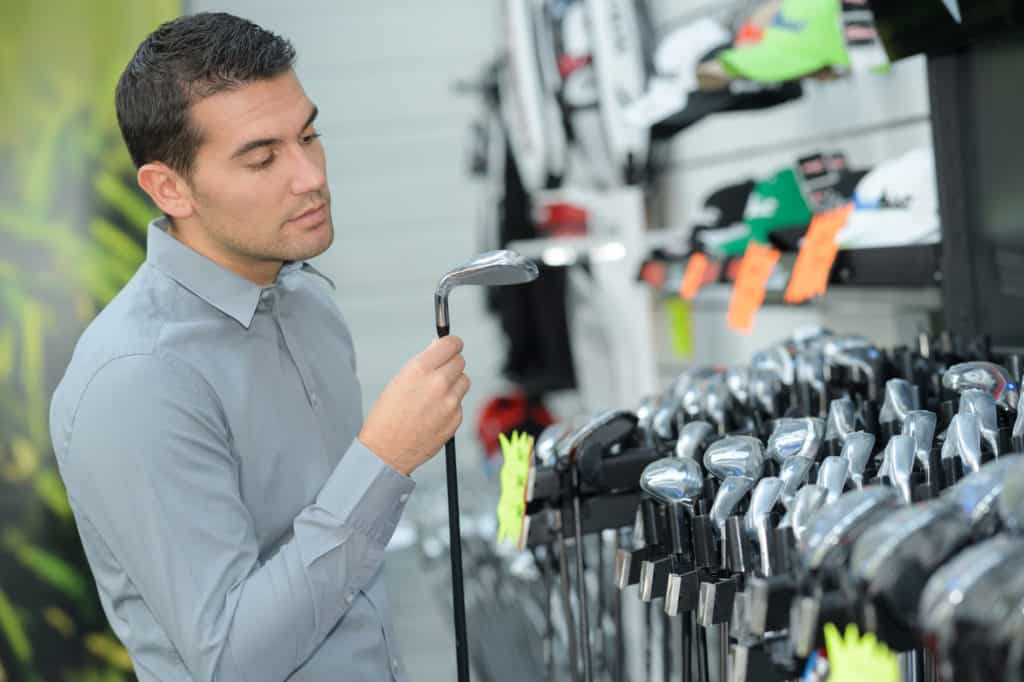 Now that you have a better idea of why GolfDiscount.com is legit, let's look at some ways to save money on golf equipment.
Sometimes it is not about the store where you are shopping, but it is more about learning how to get deals in the world of golf club and equipment manufacturing.
Saving money on equipment is not impossible as long as you are smart about some of the choices you make.
1. Wait One Year To Buy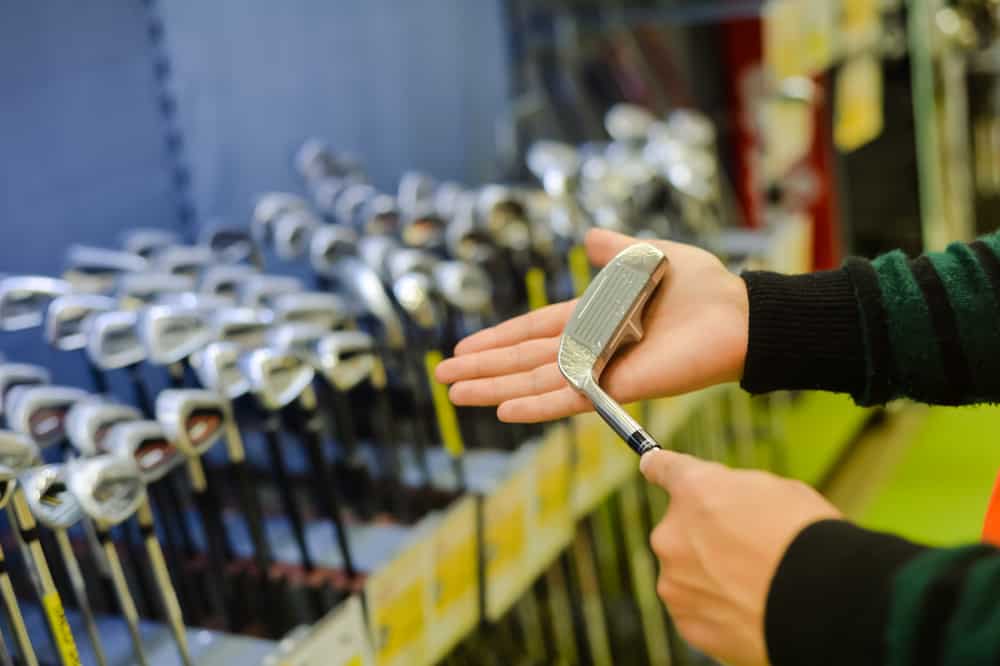 Golf manufacturers release new equipment every year.
Sometimes their clubs needed an update, or they discovered a new technology that makes sense to add to their lineup.
Other times, however, new golf clubs are released simply because they are looking to expand their product line and make more money.
As a golfer, if you can wait one year before purchasing the new equipment that comes to the market, you can save hundreds if not thousands of dollars.
You see, when a company releases a new piece of golf equipment, they price it at the highest possible price.
As time goes on, this price starts to decrease.
This is when the golf manufacturers want to release or sell as much of their equipment as possible.
Therefore, the old equipment goes on sale as soon as the new equipment hits the market.
Waiting one year for the equipment to go on sale is a great way to save money.
The technology you will be purchasing is still relatively new.
Just because it is 12 months old does not mean that the next release will be that much better.
If you can hold off and not be the first guy in your foursome to have the new Callaway or Titleist driver, expect to save quite a bit of money on the golf equipment you purchase.
2. Look For Deals Online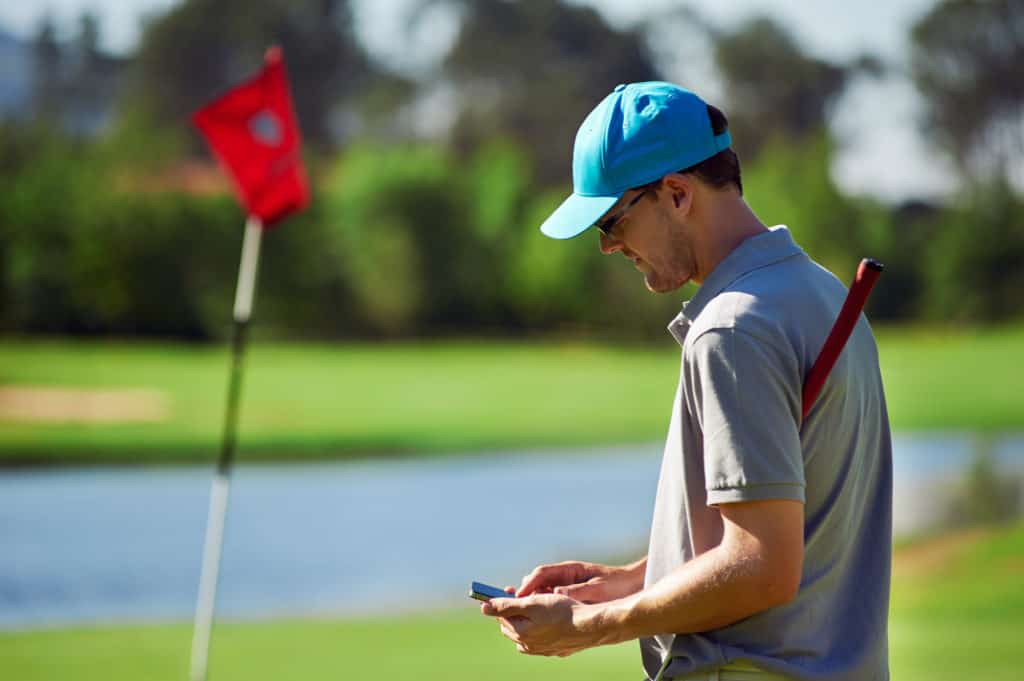 Online shopping makes sense.
You can look on a website and compare it to another website in just a matter of minutes.
Years ago, golfers would go from one shop to another and price out equipment to see what kind of a deal that could get.
Today, you can go to a website that price matches and find the lowest possible number advertised online.
This process only takes a few minutes.
However, finding great golf deals online goes beyond just the pricing that is listed.
Some websites have constant sales, customer bonus points, email sales, and free shipping guidelines.
Sometimes it takes a bit more investigation to find out who really is offering the best deals online.
Pay attention to both the amount of time that a product has been on the market and what websites it's on to try and find the best overall deal.
Once you get a great deal, see how long shipping takes.
This is one way that some golf manufacturers are trying to make a little bit of extra profit, and your products will take weeks just to get to you.
Try to balance the importance of getting the club in your hands with your budget and the trustworthiness of the website you were shopping on.
3. Stop In A Local Store For Inventory Closeout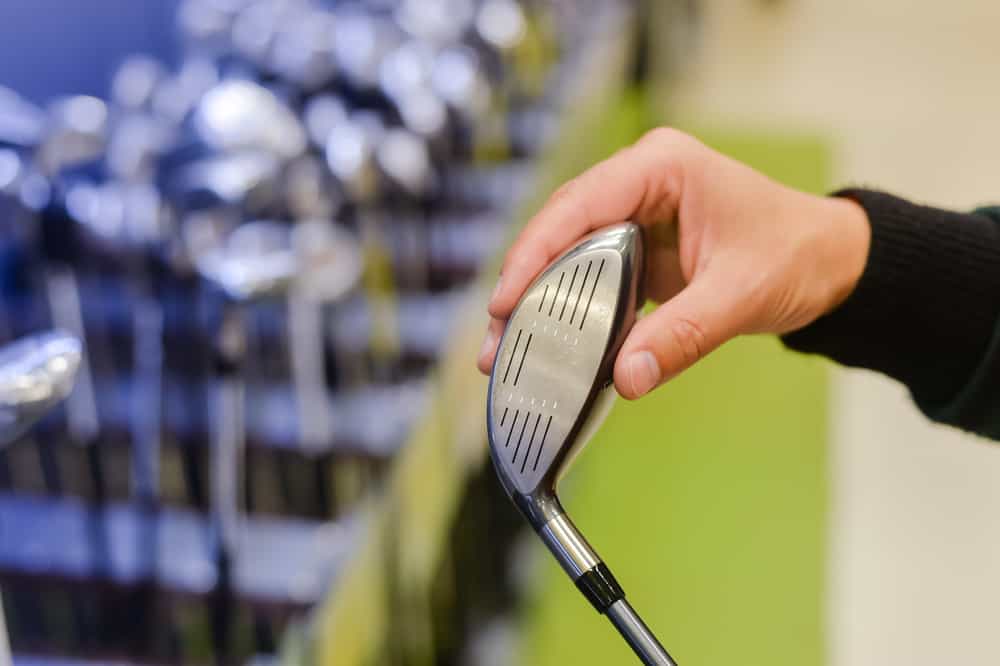 As consumers, we have all become accustomed to finding the best deals online.
Now that these deals mostly include free shipping, it becomes very hard for local stores to compete.
Local stores need to have equipment in stock, but they also take the risk of not selling this equipment when the time comes.
Therefore, a local golf supplier could have some extra equipment that they are trying to get rid of.
It may make sense to stop into these stores to see what kind of products they have on a closeout deal.
When you do this, try to be open-minded about the different types of equipment that they have.
Although you may not get the exact product that you were looking for, you may still get a great deal and an excellent new addition to your golf bag.
In addition, if you can make an impression or create a relationship was a local golf store owner, they will take care of you.
The amount of customer service that you will get and options like custom fitting or regripping are really important to have locally.
As great as it can be to purchase golf clubs online, make sure that you are not missing out on an opportunity to have someone just around the corner who cares about your golf game.
Unfortunately, many of these small shops have already closed down, so if you have one in your town, think about trying to support them for at least part of your equipment each year.
We all know that by the end of the year, you will have purchased something to help you continue your game throughout the season.
Whether this is golf balls, a new wedge, or an entire set of clubs, golfers typically purchase at least one thing for their game each year.
4. Think About A Shaft-Only Change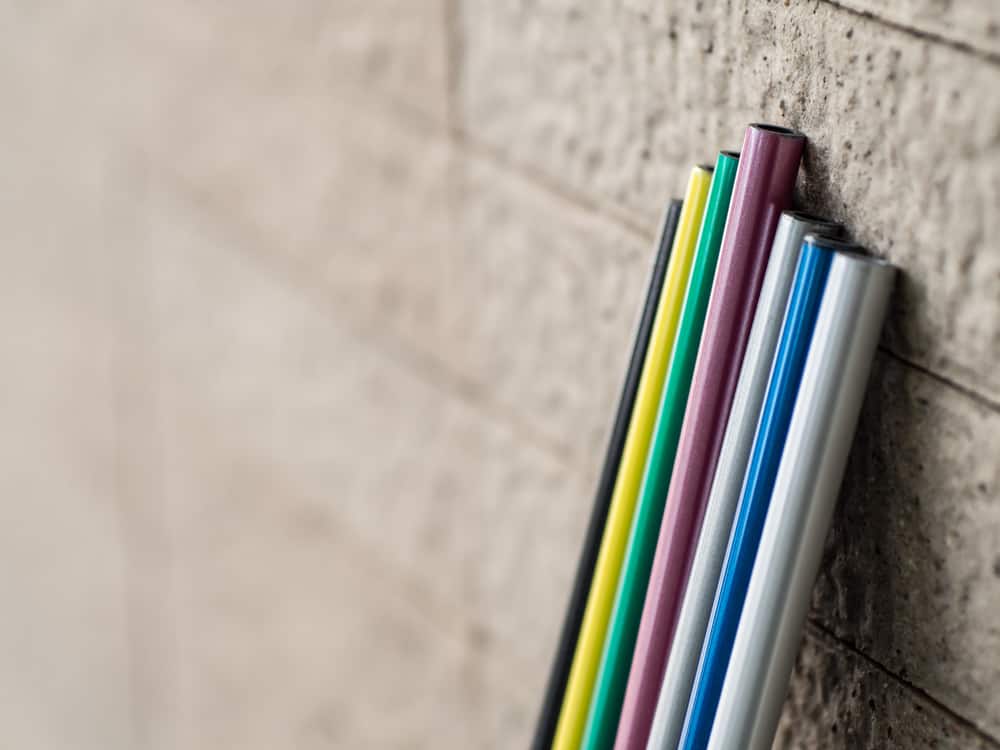 Another great way to save money on golf equipment is to think about changing just the shaft in your golf clubs.
Have you ever thought about the fact that maybe the clubhead is correct for you, but the shaft is not?
There are ways around this, and you can order just a shaft to have it replaced in your golf club.
The price for a replacement shaft is typically quite lower than the price to replace the entire golf club.
Some of the golf clubs on the market make it relatively easy for you to replace the shaft independently.
However, you can also find a local golf course or golf repair shop that will replace the shaft for you.
Some of these golf shafts, especially if you were looking for an iron or fairway wood, may only be 30 or $40.
With the install price probably being close to $10 or $15, the overall cost to have your golf equipment renewed is relatively low.
When you think about a new driver costing close to $500, a $40 shaft change really starts to make quite a bit of sense.
Try to think outside the box about customization and how your clubs feel and fit as opposed to just purchasing new ones each time your game struggles.
5. Get A Fitting To Ensure Happiness With Equipment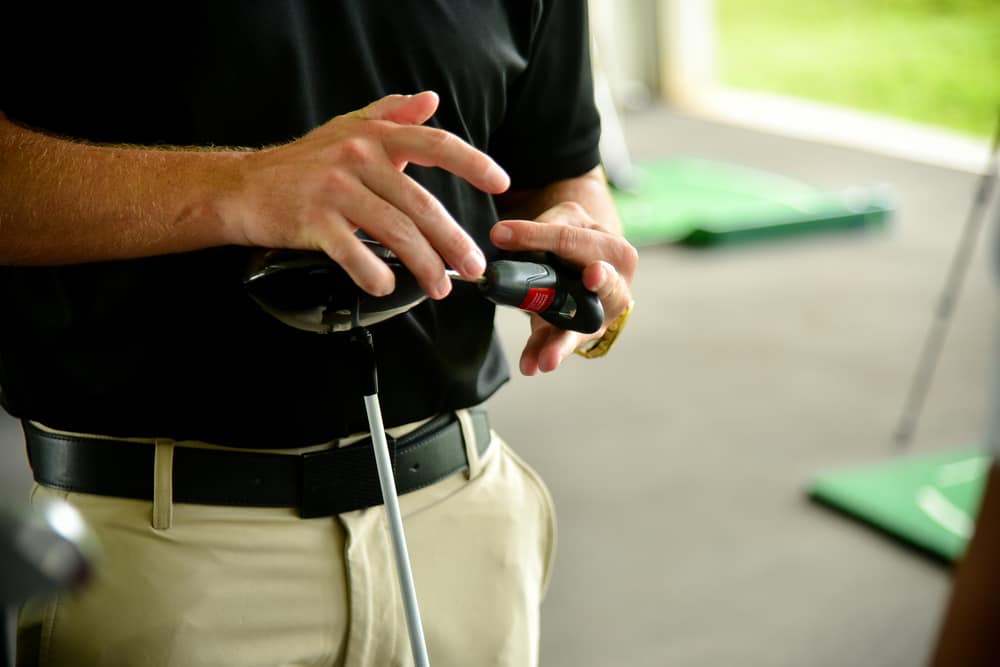 Last but certainly not least, it makes sense to get a club fitting when purchasing new golf equipment.
With a club fitting, you can ensure that the equipment you are using is appropriately fitted to your game.
Many people purchase the latest and greatest equipment without realizing whether or not it's a fit for them.
In the end, this ends up causing issues with the longevity of the club and the effectiveness in your game.
When you get a golf fitting, there is a launch monitor and a fitting professional who will tell you whether or not a golf club is the right fit for you.
At the end of the day, this is really the best way to determine whether or not you should even purchase a club.
Some golfers get it set in their head that the new TaylorMade driver or new Callaway driver will help improve their game.
However, when you stand there and hit shots with a launch monitor and realize that it has not had any impact on your overall ability, it becomes hard to justify a brand new $500 driver.
Overall, getting a golf fitting will ensure that you are happy with the golf equipment that you purchase.
This ends up saving quite a bit of money because you won't be replacing brand new equipment just a few weeks after purchasing it.
Golf equipment does not need to make you go broke.
Take a look at websites like GolfDiscount.com and enjoy their deals and promotions.
Use the money you save to get in a few more rounds of golf each year.