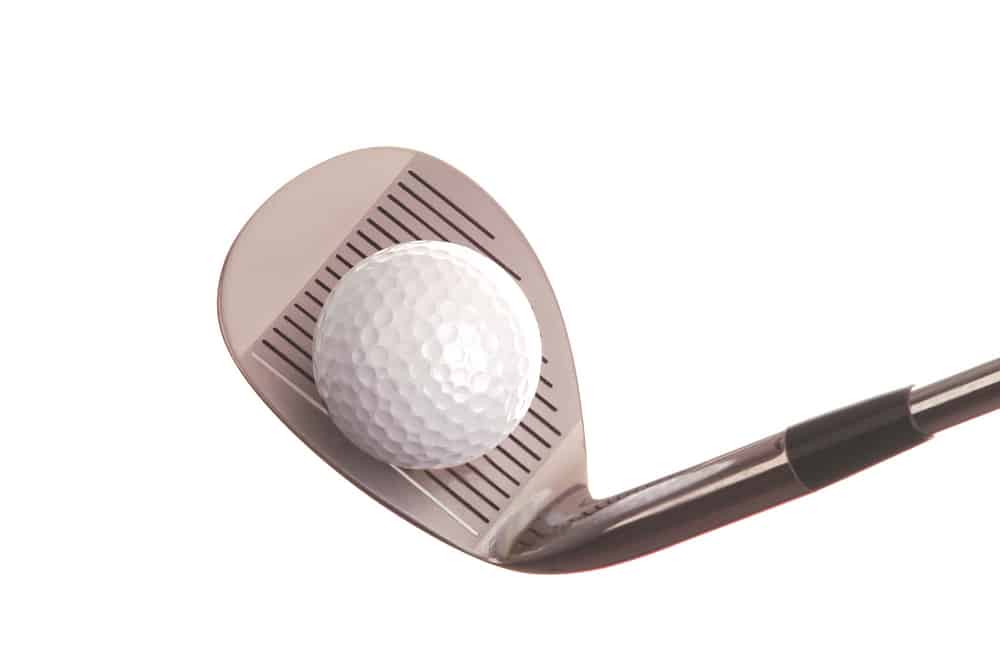 Some golfers will argue that the pitching wedge is the most important golf club in the bag.
Since the pitching wedge is capable of pulling off so many different shots, it is crucial to have the proper pitching wedge in your golf bag.
If you struggle with ball flight, accuracy, or distance, there are many different types of pitching wedges that you can use to get your shots to be perfect.
The pitching wedge loft will help make sure that you can pull off certain types of golf shots as well.
If you are wondering which pitching wedge loft is going to make the most sense for your golf game, we have all the answers that you will need.
We have also carefully analyzed some of the most popular pitching wedges on the market, so you can make sure that you have a general idea as to what your current pitching wedge loft is.

What Is The Pitching Wedge Loft?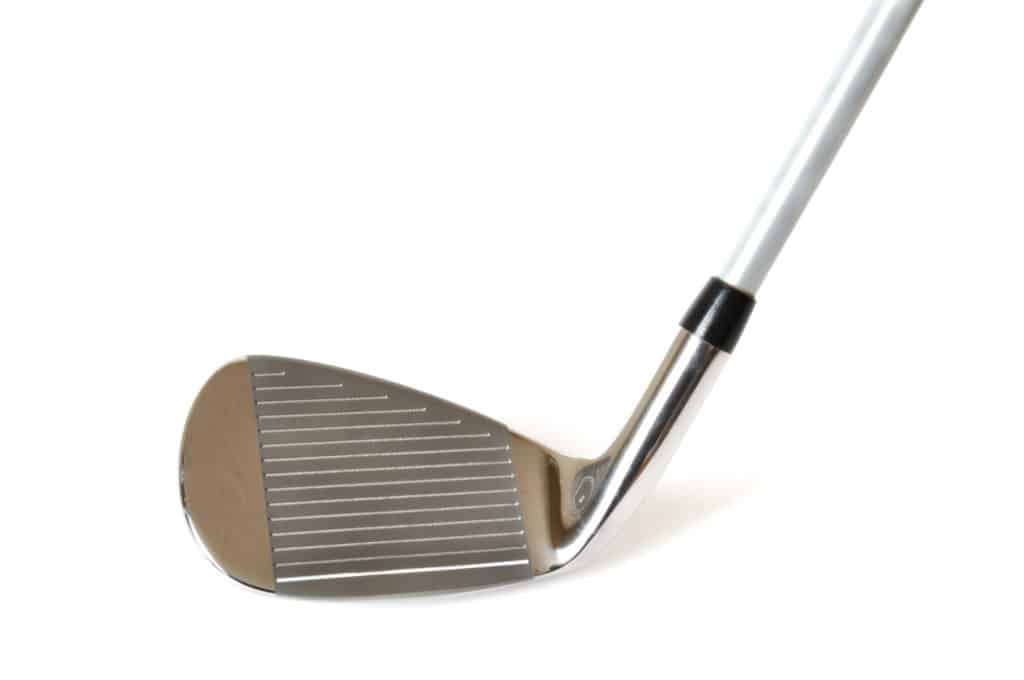 The loft of a pitching wedge is the angle of the clubface and how it is going to impact the angle of the golf shot that you hit.
The more loft than your pitching wedge has, the easier it is to hit the ball high.
When a golf club has a lower launch, it is typically easier to hit the ball further, but you won't see as much distance in the end result.
The pitching wedge loft can really range anywhere from around 41 degrees to 47 degrees.
This is a very wide range, and it was not always this wide.
For many years, the standard pitching wedge was right around 45 to 46 degrees.
With the introduction of the impressive center of gravity technology and higher launching golf shafts, pitching wedge lofts have started to go down.
The decrease in the pitching wedge lofts has led to an increase in the distance while ball flight is still being maintained.
This is the first time we have seen this in golf history, and it is one of the reasons that players are having so much trouble making sure that their golf pitching wedge is the proper loft.
Essentially, the fact that a pitching wedge is no longer a standard loft makes the process of choosing the right club for your bag much more difficult.
An additional wedge needs to be added to the bag for many golfers because the gaps that these lower lofted pitching wedges create are simply too large.
Understanding the loft of your pitching wedge and the impact that this is going to have on your overall golf game will help ensure that you have the proper equipment in your golf bag.
How Important Is Pitching Wedge Loft?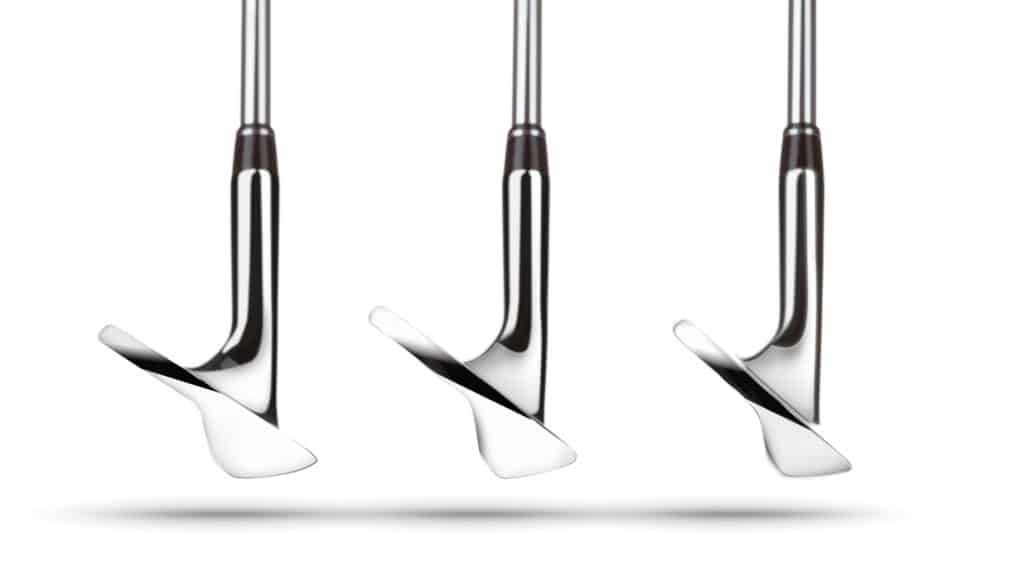 Pitching wedge loft is probably the most important fitting feature of the pitching wedge.
Although lie angle, shaft, and grip will be important factors regarding the pitching wedge, they are not quite as important as the loft.
The reason behind this is that pitching wedges on the market today have plenty of features to help you perform on the course, but the loft will impact the distance and ball flight the most.
You will use your pitching wedge as an approach shot to greens quite often.
Whether you are playing a shorter par four or a par five that required a layup, the pitching wedge is a club that you will need to approach certain greens.
If you don't have the proper loft and you can't control the distance with the club, it will have a significant impact on your score.
The best thing to do in this situation is to see if you can have your pitching wedge loft changed or if you can purchase a new pitching wedge.
The pitching wedge needs to be a club that you continually reach for and count on, even on those days when your playing is not quite perfect.
So many people think that the lower lofted pitching wedges are the answer because of the distance they provide.
However, for golfers who can already hit the ball a long way, this lower lofted wedge may not actually help.
In fact, it can make a golfer hit the ball too far.
For instance, if you are a very fast swing speed player and you play with a pitching wedge that has 41 degrees of loft, the distance that you get will be more than you need.
It may be hard for some golfers to believe that you could get too much distance, but it is entirely possible.
If you start hitting a pitching wedge 150 yards, what will be your 100-yard club?
Essentially, you end up having to hit a lot of half-swing or feel type shots, and these are typically not as predictable and forgiving as the full swing shots can be.
Therefore, the faster swinging golfers need to consider using golf clubs that have higher, more traditional lofts.
This will help to ensure that everything about the club properly matches the swing.
How To Choose A Pitching Wedge Loft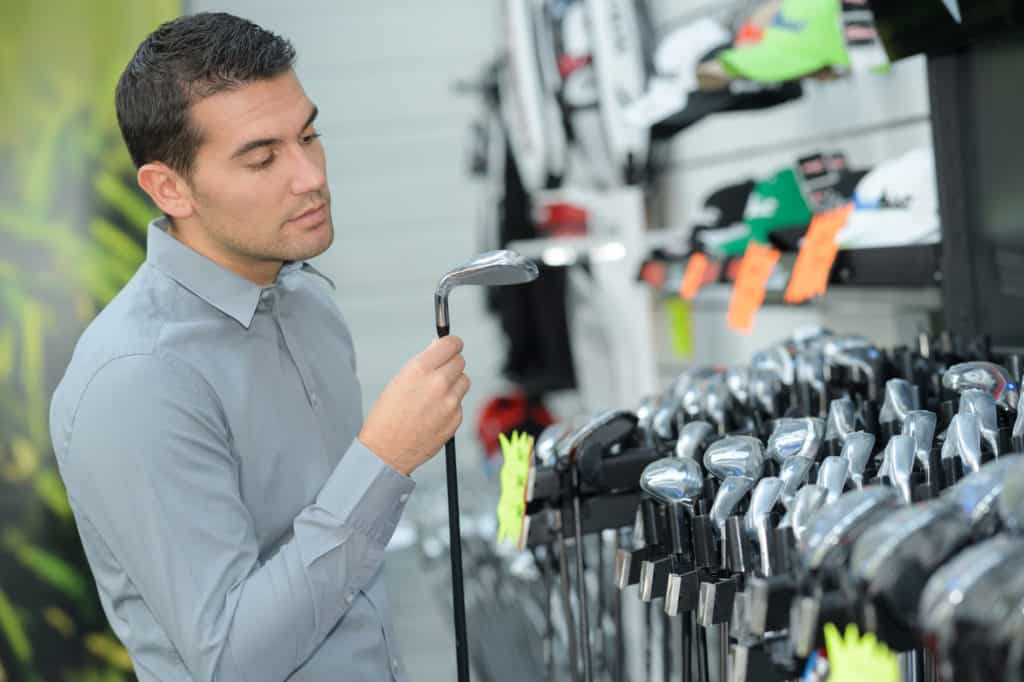 Now that you have a better understanding of what a pitching wedge loft has to do with the performance, you can start to decide which loft is going to be best for your game.
In order to choose a pitching wedge loft, here are some considerations about your golf swing that you should make.
Each of these factors can impact the performance that you get from the club that you have in your hand.
Here are the four things to keep in mind when you are choosing the loft of your pitching wedge.
1. Handicap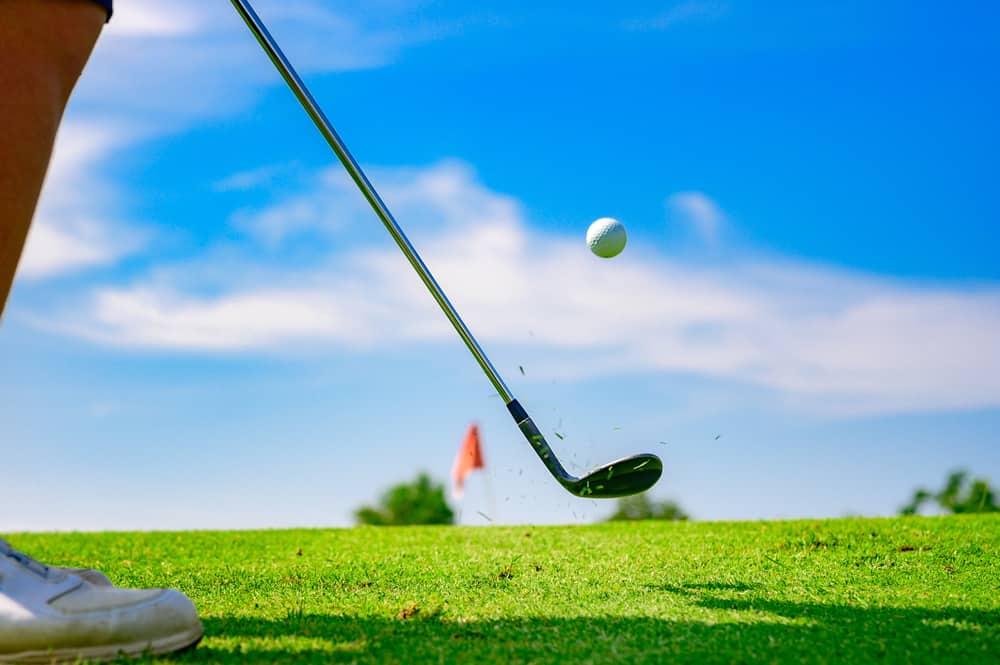 For the most part, lower handicap golfers are going to care less about distance and more about precision.
To get a low handicap, you have to be continually working on hitting more accurate shots that land closer to the pin.
Any great player will tell you that hitting a shot that is ten feet from the pin is much different than hitting a shot that is three feet from the pin.
The closer you can get the ball to the hole, the easier it is to make a putt, and the greater your chances of shooting a lower score.
Golfers with a higher handicap typically focus more on distance and something that is somewhat forgiving overall.
The higher handicap golfers tend to do better with a golf club that has the lower loft and can get them those few extra yards.
Before the discoveries related to center of gravity and performance were made, it was much more difficult for players to get the ball flight they needed with these lower lofted pitching wedges.
Now that things have changed and you can get a ball to stop on the green while still managing to get incredible distance, the higher handicappers can now play with these types of irons.
Overall, the lower your handicap, the higher the loft on the pitching wedge you will likely want.
2. Blade Or Cavity Back Style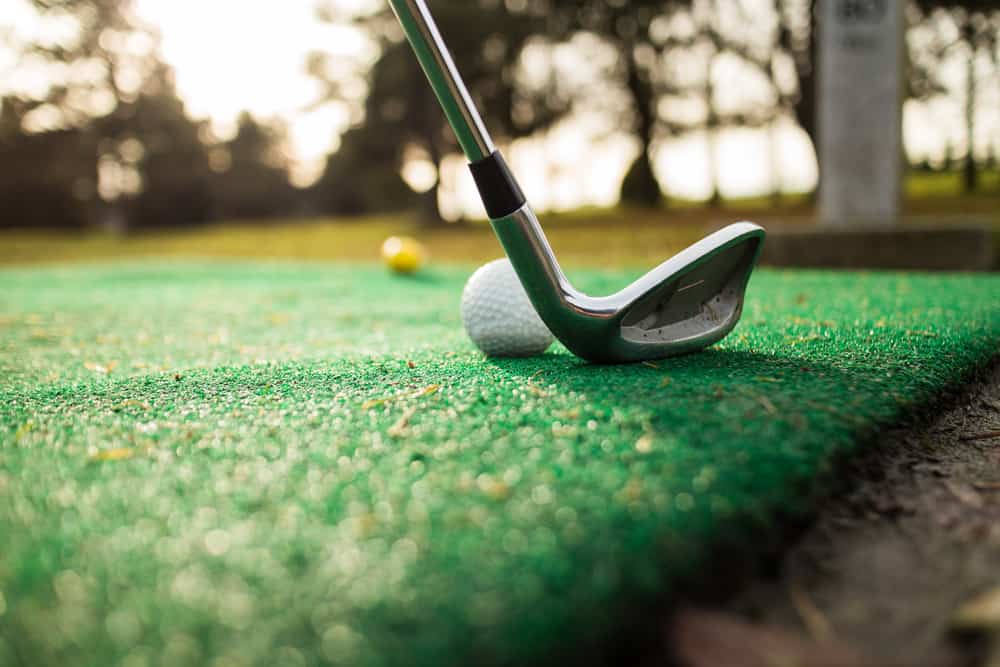 There are two types of pitching wedge styles that you may benefit from.
The first is a blade style wedge, and the second is a cavity back style.
With a cavity back style wedge, you get much more forgiveness, and with a blade style wedge, the forgiveness is not as apparent.
Most of the time, the cavity back style wedges will have the lower loft in the pitching wedge.
This is because it is easier to get the ball flight up in the air and get higher launch when you have a cavity back style.
The blade wedges are more traditional and will have the old higher lofts that produce less distance.
Most of the time, cavity back style wedges are going to give more forgiveness and less workability as well.
This is a good thing to have when your pitching wedge has a lower loft.
All in all, the choice between the blade or cavity back style will likely end up being one of personal preference, but for the most part, it's important to at least be aware of how the style is going to impact the wedge and what it can do.
3. Matching As Part Of The Set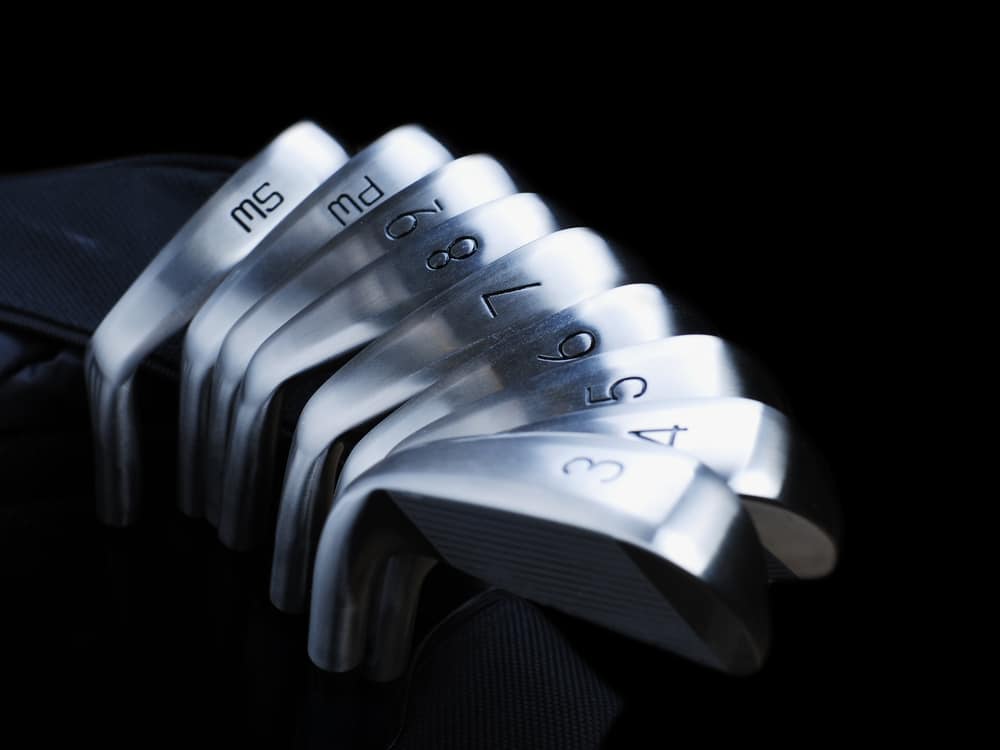 Some players will choose to use the pitching wedge that comes as part of their iron set.
Others are going to purchase an additional wedge that may not be a match.
When you look at the bag of many PGA Tour players, you will see that some of them are carrying a matching pitching wedge, while others are using a more blade style wedge.
The blade is easier to add to your set than the cavity back style.
With a blade wedge, you can find something like a Titleist Vokey or a Callaway Mack Daddy that is offered in different lofts that are close to the pitching wedge loft that you need.
The great thing about adding a pitching wedge to your bag is that you can control the exact loft.
For instance, if you want to play with a set of Callaway irons, but the pitching wedge has 43 degrees of loft, and you really want 46, you can purchase a blade style wedge with 46 degrees of loft from Callaway.
This is an excellent option to have for putting together a custom set of clubs.
The better you get at golf, the more you will see how important these customizations in your set of golf clubs can be.
There are endless opportunities for great golf equipment on the market, but the key is to find the set that works precisely for your needs.
It will likely take a bit of time and trial and error, but the perfect set of golf clubs will exist.
4. Swing Speed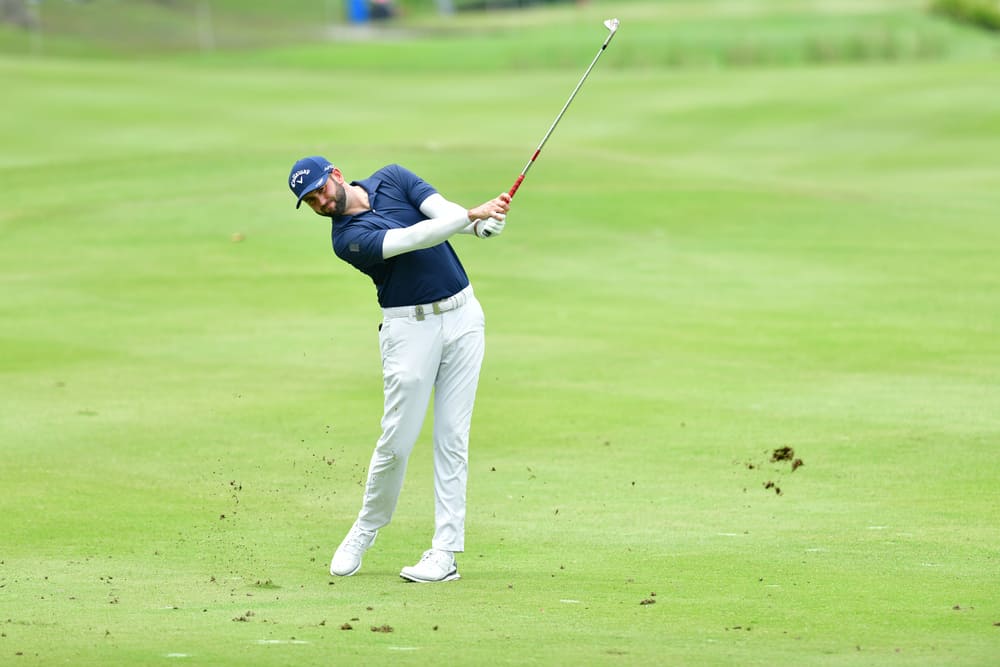 The last way to choose which pitching wedge is the best for you is to consider your swing speed.
The faster you can swing the club, the more loft you will need on your pitching wedge.
Those with incredibly fast swing speeds are going to struggle with a pitching wedge that has a lower loft.
The problem will be that the player ends up getting too much distance, causing issues with an overall length in the bag and loft gapping problems.
This happens to many of the golf professionals on Tour, and this is why when you look at their golf club sets, you are going to see that they have pitching wedges with 46 degrees of loft at the lower end.
The majority of golf club professionals will adjust the loft and lie of the golf irons to better fit the characteristics of their golf swing.
This is the only way that a golf professional can get the performance out of their pitching wedge without it causing issues with their high swing speed.
Even though you may see golf professionals using a set of clubs that you also play with, you can almost guarantee that the specifications of that club are going to be much different than the ones that you are using.
As you can see, there is quite a bit that goes into choosing a pitching wedge loft.
The good news is that, for most amateur golfers, sticking with the set that you originally purchased and the pitching wedge that came with it is going to be the perfect option long term.
Common Pitching Wedge Lofts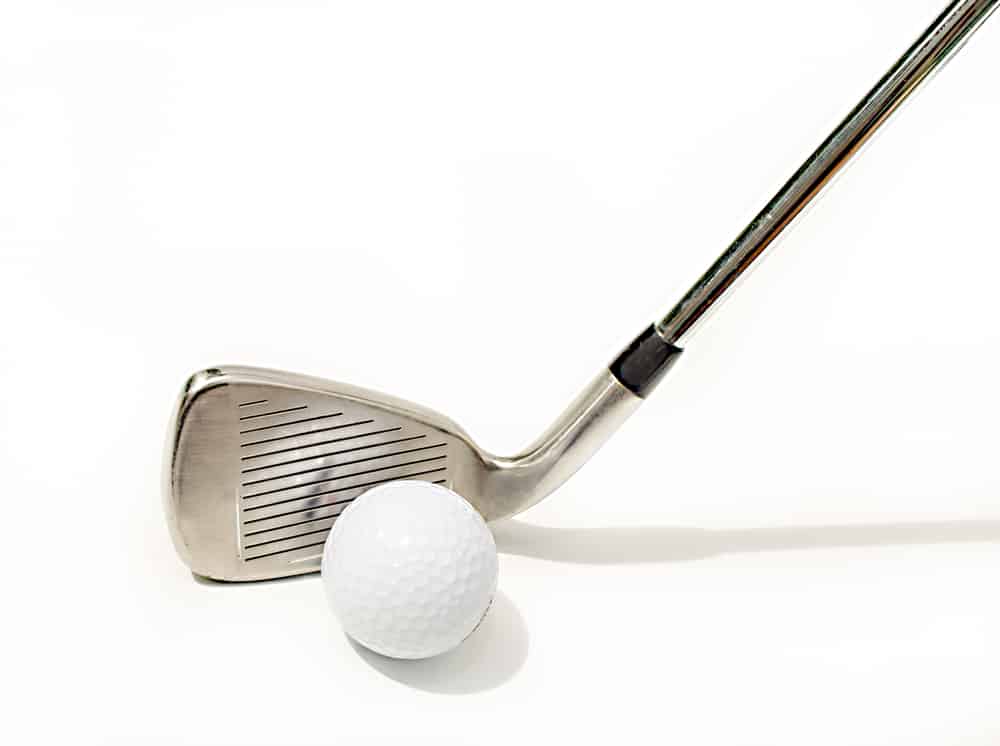 A pitching wedge loft is going to change from one golf club manufacturer to another.
If you go to a demo day at a golf course and try out a bunch of different equipment, you will likely realize that some clubs are longer than others.
This is typically not because the technology of one club is better than another.
Most of the time, the technology in these golf clubs is all pretty impressive.
The real reason you see any kind of a difference between these clubs is that the lofts and specifications are different.
For instance, if you hit a TaylorMade P770 player's type iron, the loft of the pitching wedge will be 46 degrees.
When you put a Callaway Mavrik pitching wedge in your hand, the loft is 41 degrees.
Those five degrees of loft will create a significant difference in yardage.
Therefore, you could have an impressive low handicap player hitting their pitching wedge much shorter than a high handicapper or beginner using a Callaway Mavrik pitching wedge.
There is quite a bit of debate out there about this loft lowering that the golf world has been experiencing for the last few years.
It is hard to say whether this is going to be a good or a bad thing for players over the long term.
Golfers think they are hitting the ball further than they ever have in their lives, but when you compare loft to loft, is this really what is happening?
In the end, all that matters is that you are able to score.
It doesn't matter if you can hit an eight iron 200 yards if it takes you six putts to get the ball in the hole.
Over time, payers are realizing this, and that is probably what will lead to the golf lofts being straightened out and getting a little closer to normal.
Some companies have already started to back down on their lofts and get them back to a more reasonable number from the low points that we saw in the last two years or so.
We have pulled together a list of some of the most common golf pitching wedges on the market and what their standard pitching wedge lofts are.
Understanding these lofts and knowing how they are going to impact your overall set and the clubs that you need is quite important.
Make sure that you look at the specifications of each club you buy and ensure that it fits with the clubs that you already have in place.
Callaway Mavrik Pitching Wedge: 41 degrees
TaylorMade SIM 2 Max pitching wedge: 43.5 degrees
Ping G425 pitching wedge: 44.5 degrees
Titleist T200 pitching wedge: 43 degrees
Cobra Radspeed pitching wedge: 42.5 degrees
TaylorMade P770 pitching wedge: 46 degrees
Do All Golfers Need A Pitching Wedge?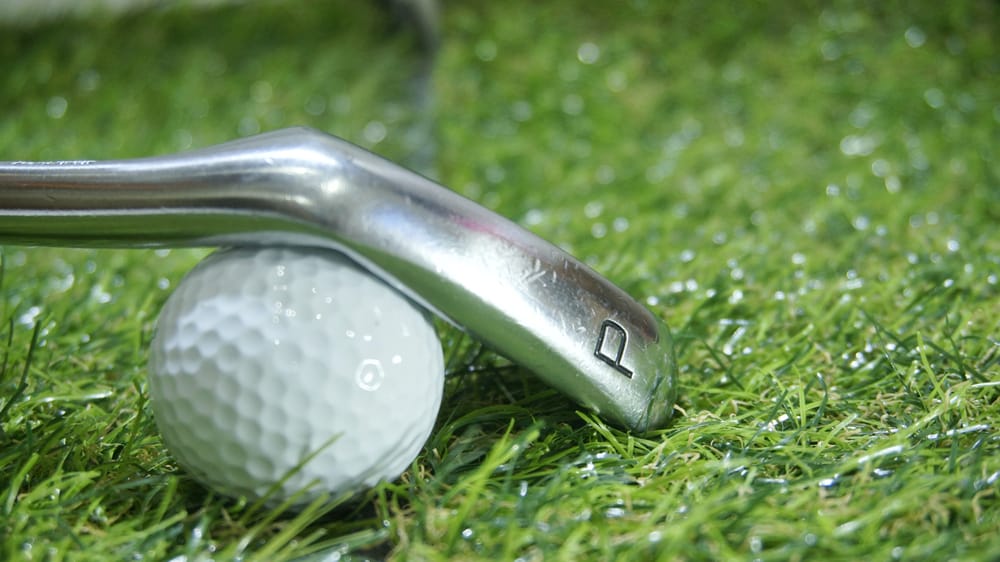 All golfers need a pitching wedge in their golf bag.
If you don't like the pitching wedge that comes with your set, you will still need a club that will fill in this loft gap in your golf bag.
There are plenty of individual pitching wedges on the market that you can purchase to match your set.
It's important to ensure that you are getting a club that has not too much of a difference in the loft from your nine iron.
If your nine iron is lower lofted and the next club in your bag is a 52-degree wedge, you will end up with some distance gaps that are going to be hard to fill in when you hit the course.
The bottom line is that all golfers will need a pitching wedge as it is a club that matters when it comes to scoring.
Loft Gapping And How To Adjust If Necessary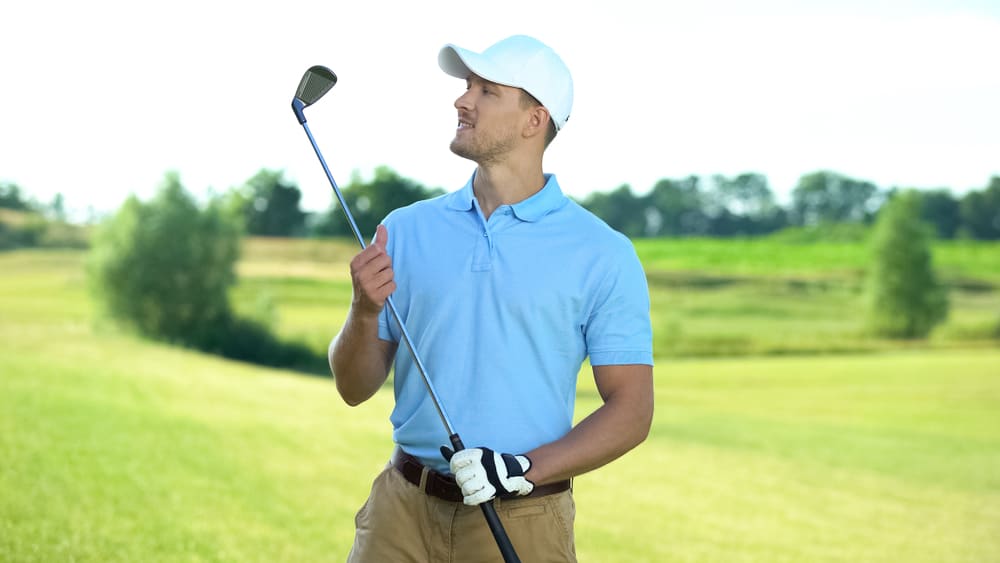 Loft gapping is the process of making sure that each of your golf clubs has a somewhat equal amount of loft between them.
For instance, if you are playing with a lob wedge that is 60 degrees, the next logical club to have in the bag would be around 55 or 56 degrees of loft.
If your next club goes to 50 or 46, that is a very large gap in loft between the two clubs.
This type of gap can cause issues where you don't have a great club to swing from certain distances.
This could mean that when you end up at 80 yards, 100 yards, or 120 yards, you don't have a club in your bag to hit.
This is a problem as there are typically quite a few 100-yard shots that will come up throughout a golf round.
Some custom golf club fitting companies will allow you to bring your golf clubs in and have them tested for the loft gapping to make sure that they are all going to have the proper difference between each club.
Conclusion
Maybe you were surprised by how much there is to know about pitching wedge loft.
The entire confusion around golf club lofts has started in the last few years, with more and more companies looking to lower lofts to get people more distance.
There is no debating the fact that it's excellent to get distance from golf clubs.
However, when you choose a pitching wedge, you have to make sure that you are choosing a club that gives you a variety of performance attributes.
You will need distance, accuracy, performance, and launch as well, as this is the only way to really start scoring well with your pitching wedge.