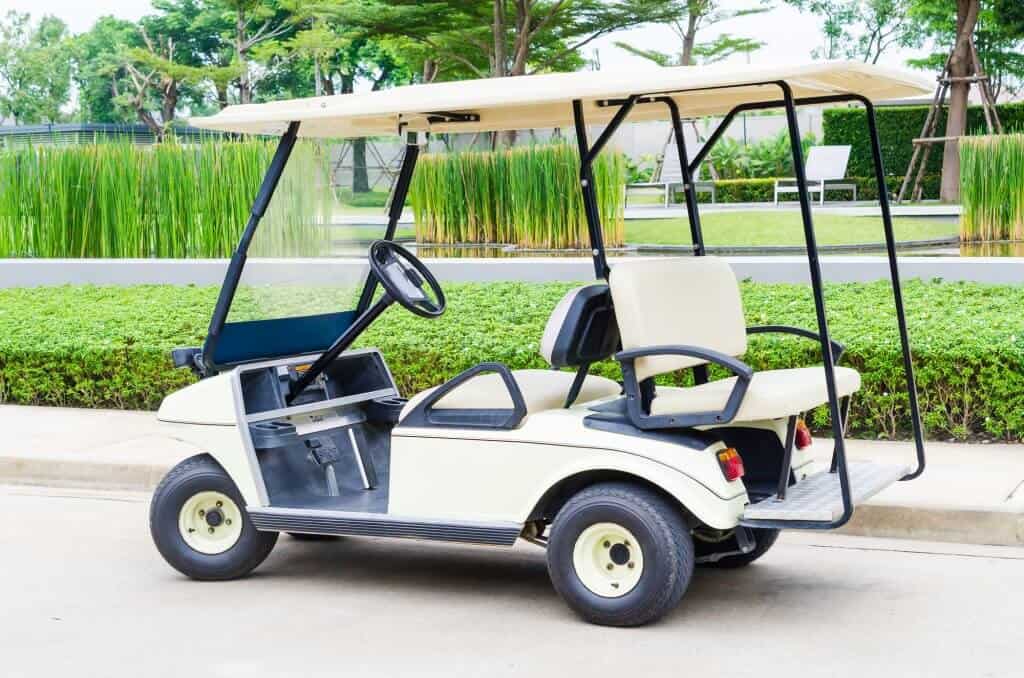 Although some golf cart models do come with headlights and taillights, they usually cost more money and may even be quite rare to find.
However, golf cart owners can install these lights to their cart with little difficulty, as long as they understand the process.
Thankfully, it is usually uniform enough between the different manufacturers that you don't have to do any specialized steps for these models.
That said, most lights that you'll install have a 12-volt power needs – this is not a problem if your cart is a 12-volt model, but most carts these days are a 36-volt type.
As a result, you need to make sure that you carefully prepare for this issue and ensure that you take steps to avoid electrical issue.
Thankfully, there are only a handful of steps that you need to take here to get good results.

How to Wire 12-Volt Lights to a 36-Volt Golf Cart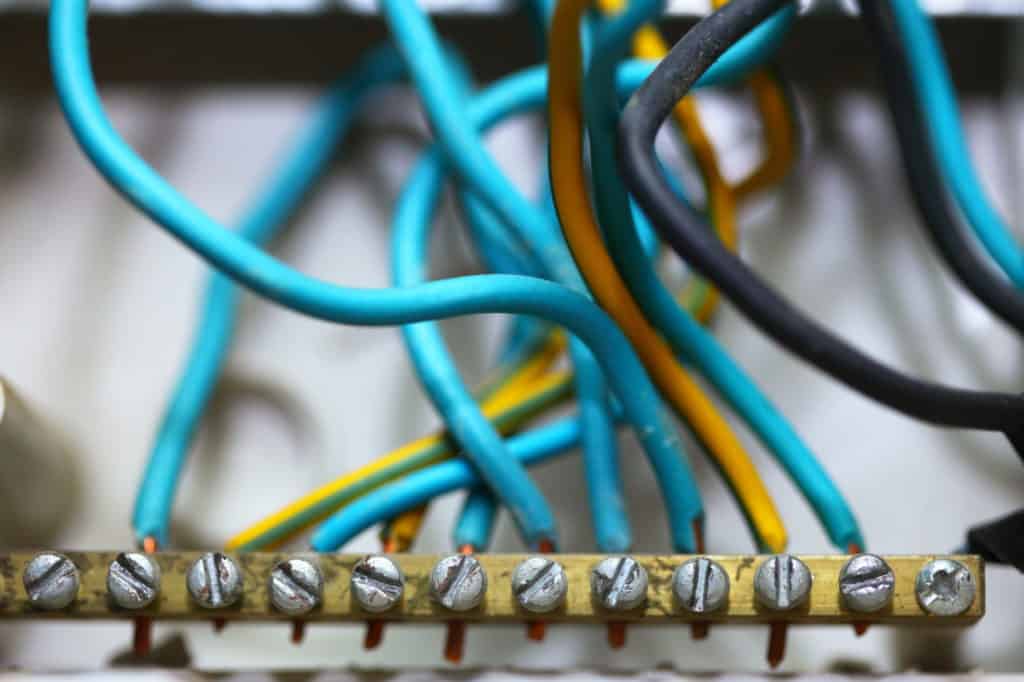 1. Preparing for This Process
When you're attaching 12-volt lights to a 36-volt cart, there are several steps that you have to take to ensure that this process goes smoothly.
You should start by putting your cart into park or neutral – whichever option is available – and placing bricks behind and in front of the wheels.
Doing so helps to keep the cart from moving unnecessarily and keeps your operation as safe as possible.
Now, you need to make sure that you find the cart batteries and disconnect them to keep them from causing any electrical risk.
You can usually find these under the seat of your cart, though they may be located in other areas.
Disconnect the negative terminal from each cart and tape the wire away from the positive terminal to avoid any sparks that may cause an increased fire risk instead.
Beyond that, you need to gather up your items and tools to make sure that you can get a high-quality installation.
You'll need to find a mounting kit that is designed specifically for your cart's model – these are typically available from most golf cart manufacturers and often come with a myriad of tools that you can use to mount your lights in a safe and controlled manner and without any difficulty.
You'll also need a screwdriver kit with both standard and Philips options, a drill kit with appropriate bits, and much more.
You may also want a plastic container or a bag that you can use to collect screws or other types of items that may be necessary for the installation.
And a voltmeter may be necessary to test the charge of your cart's battery and the lights to make sure that there are no complications.
2. Decide Where You Want to Mount the Lights
Now, you need to choose where you want to mount your headlights and taillights on your golf cart.
There are a few different options from which you can choose here.
Many people will place them in a pretty standard arrangement by placing them on the extreme edges of both the front and back.
However, you don't have to put them here if you feel like putting them elsewhere.
That said, if you are using a mounting kit – a wise choice for installing 12-volt lights on a 36-volt cart – you are going to be limited on where you can place your lights.
That's because these kits have a specific design that you have to follow.
And that includes placing the lights in the position that they want.
Is this loss of choice a good trade off for increased ease of operation for mounting the lights?
We believe so because a mounting kit helps to make this process as easy as possible for a person's needs.
They won't have to worry about things like drilling in the wrong location or making electrical mistakes that cause their lights to run poorly.
Instead, they can use the template and the directions of the kit to ensure that their mounting process goes as smoothly as possible.
So place your mounting template for the headlights on the front of the cart – it should adhere to the cart based on its size and design.
You can then use a pencil or a pen to draw the spot where you want to add the lights.
Do the same step with the taillights and you are just about ready to start drilling your holes.
3. Drill the Mounting Holes
Now comes one of the tougher parts of this process – drilling the mounting holes.
Even though your template should help you know where to drill the holes, you'll need to make sure that you choose the right drill bit, carefully hold the drill in place, and provide enough pressure to break through the metal or plastic materials and give you the mounting holes that you need.
We suggest using a 5/16-inch drill bit for this process.
You want this size because it's just over a quarter-inch and provides you with enough room to not only bit the light but the cables as well.
When drilling, you need to press firmly but mostly let the drill bit do the job.
If you press too hard, the bit is likely to side and cause damage to areas of the cart that need to be left safe and protected.
Once you have drilled all of the holes – a minimum of four for two headlights and two taillights – it is important to string the light kit through the mounting holes.
This kit will include the cables that you'll use to attach your 12-volt lights to your 36-volt golf cart.
Tie these cables into place using the included cable ties and make sure that they are firmly in place before moving on to the next step.
However, you should not, we repeat, should NOT attach your lights to any electrical elements of your engine just yet.
We understand the desire to do so but cannot recommend it because your installation isn't over yet.
And adding electricity to the cables at this point is likely to cause a shock to you if you aren't careful – and while not dangerous, the shock may damage your lights and your cart as well.
4. Attach the Lights Harness
At this point, you are just about ready to add your lights to your cart.
First, though, you need to carefully attach them to the harness.
This harness is a major part of this process because it includes all of the wires that are necessary for your cart's lights.
The harness must be fed into the holes – as mentioned previously – to ensure that you can follow the next step.
Start this step by screwing the light bulbs into the appropriate attachment area on the harness.
You'll find this spot quite easily because it looks like a common bulb socket.
Screw the lights into place and you are just about ready to get started with the rest of the process here.
Here comes the most important part of this process – adding the 36-volt-12-volt-reducer to the lighting harness assembly.
This part is crucial because it takes the 36-volts from your cart's battery and makes it a more manageable 12-volts.
Doing so helps to keep the lights from getting overpowered and stops the cart from breaking down or running into any other operational problems.
This part should be included with your cart – if not, you need to order one before you do any more work.
Once you have this part, you attach it to the harness electrical connection just before you attach it to the battery.
Now, you are just about ready to add lights into the holes you drilled earlier.
Doing so will get your cart running smoothly and efficiently with your lights.
5. Add the Lights Into the Holes
At this point, your harness is fully prepared and your lights put into their sockets.
Just as importantly, you have a 12-volt reducer that will keep your electrical situation safe and reasonable.
However, your lights will still be outside of your cart.
Now is when you will put them into place.
Doing so is fairly simple but requires a couple of careful steps to avoid any confusion.
Carefully feed what remains of the lighting harness and its wires into the hole and press the light into the hole.
If you drilled the mounting hole properly, your light should stay in place with no difficulty.
You may need to go underneath of the cart and pull the light more tautly into the hole.
Some even use interior mounting tools to hold them in place but you may not need to if you used the cable ties to hold the wires in place earlier.
The steps above are just for your headlights and should be more than enough to get them ready to operate.
However, you also need to make sure that you install the taillights properly as well.
Thankfully, this step isn't too difficult for most people to do.
You'll have to feed the taillight lighting harness into the holes you drilled, as you did with the headlights earlier.
Once you have carefully inserted the harness in this way, you can connect it to the rest of the wiring using the prefabricated snap connectors.
Doing so will ensure that your lights operate together and run as smoothly as possible without any difficulty.
Now, you can screw the taillight bulbs into their appropriate sockets and press them into the drilled holes to mount them properly.
6. Drill a Mounting Holes for the Switch
Your lights are just about ready to start working but have one minor drawback – you don't have a switch!
The switch is necessary for controlling your lights and keeping them operating properly.
Thankfully, your mounting kit should have a simple panel that you can use to control the lights.
However, this switch has to be installed first before you can start your cart's lights.
Find your light switch and place it nearby for when you need it.
Now, put a 15/32-inch drill bit on your drill and find a spot where you want to add the switch.
The spot you choose doesn't matter much but should be done on your panel.
Find an area that is bare and which has no other purpose for your cart – often, manufacturers put these panels here to provide you with a place to add new items to your cart.
Drill through the panel and remove the bit.
Now, you can carefully insert the switch into this hole.
Make sure that you properly level it on your cart, both horizontally and vertically, to avoid any issue.
You can usually eyeball this process but may want to get a level to help.
Whatever the case, you need to attach your light switch with a nut and a washer to hold it down and in place.
And before going any further, we suggest taping the switch off to prevent any accidental electrical discharge.
Though this problem is rare and shouldn't be too much of an issue, making sure that the switch is off, keeps it from ever happening.
If the switch is on, there may be a shock or the chance of one when following the rest of these steps.
Don't turn the switch on until we say so here.
7. Attach the Switch
Now that you have installed your switch, it is time to attach it to the lighting harness.
Thankfully, this process is fairly simple and doesn't take a lot of steps.
There should be a snap-on connector attached to the end of the switch that you can use to connect directly to the line.
Once this wire is properly connected, your lighting harness is ready to be attached to the battery.
Do you see now why we asked you to wait until the end to attach the harness to the battery?
If you'd have done it earlier, there's a good chance that you might suffer a surprising shock at this point.
And it's also easier to attach the harness to the battery at this point because you'll already be working with the switch and will be under the hood – as a result, you can save yourself a lot of time and energy.
Start by attaching the negative lead from the voltage reducer to the battery bank inside of your cart.
You should always attach the negative terminal first to avoid shock risks.
And you must make sure that you attach the cable to the last battery in the bank – this is the cell used to attach new items to your cart.
Now, you can add the positive terminal and carefully screw both of them into place.
Here's the cool thing – you are just about done!
Your lighting harness is now providing electricity to your lights based on the position of your switch and will provide a steady and consistent flow of power.
And with the reducer in action, your cart and lights should stay strong and have no damage problems to worry about at all.
However, you'll need to test the switch to make sure you made no installation errors.
8. Finishing Up With Your Cart
This last step is mostly taking care of preparing your cart for normal operation.
It starts by having you carefully reconnect all of the negative terminals.
Pay attention to the location of these wires to ensure that they are going to the right battery.
You may want to label them to avoid such confusion, though the battery cables should be pretty obvious and not too difficult to figure out in this situation.
Once all of the battery terminals are connected, take the tape off your switch and flip it on.
This is the big moment!
If your lights come on with no delay and shine brightly, you are done with this installation.
If they shake when they are on, dim unexpectedly, or don't turn on at all, there is an issue or two with the wiring and battery terminals.
You may want a professional to help you fix them to avoid further complications, such as increased shock risk.
Video Example of Wiring One 12 Volt Light On A 36 Volt Golf Cart