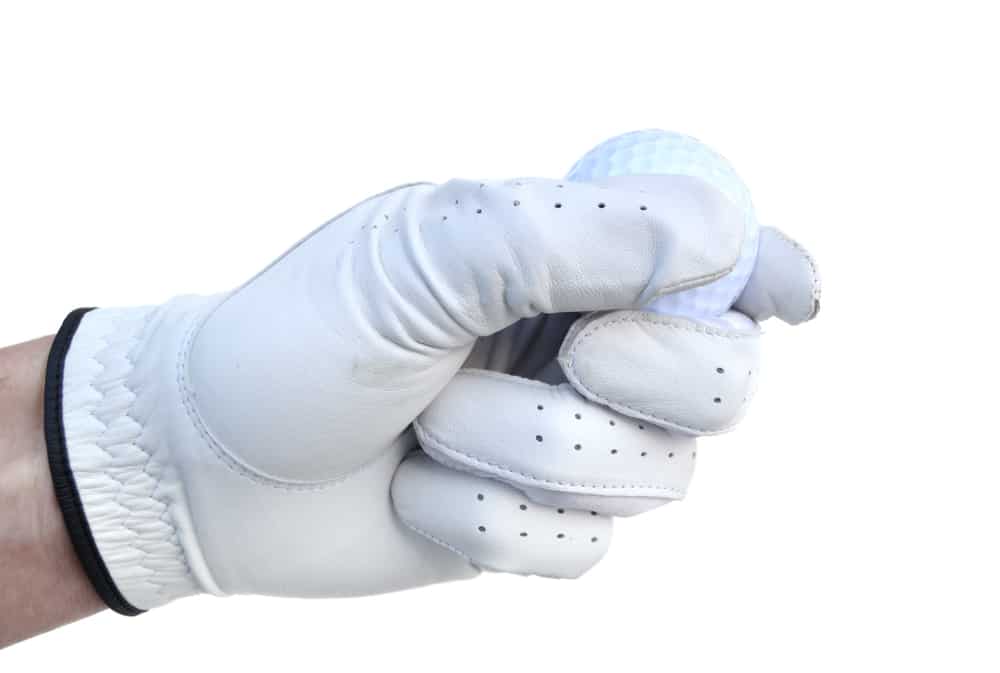 Playing golf with a ball that is cold can have an impact on the performance of the ball.
If you are already playing in cold weather and you decide to get some cold golf balls out of your bag, you can expect to have a hard time getting the distance you need.
Hitting golf balls a long way requires the perfect conditions.
If you heat a golf ball prior to your round, you can ensure that you will get more distance and a better day on the course.
However, many golfers are confused by how to warm up a golf ball and how this should be done.
Let's take a look at the top ten ways to warm up a golf ball.

How To Warm Up Golf Balls (Top 10 Ways)
1. Boil A Golf Ball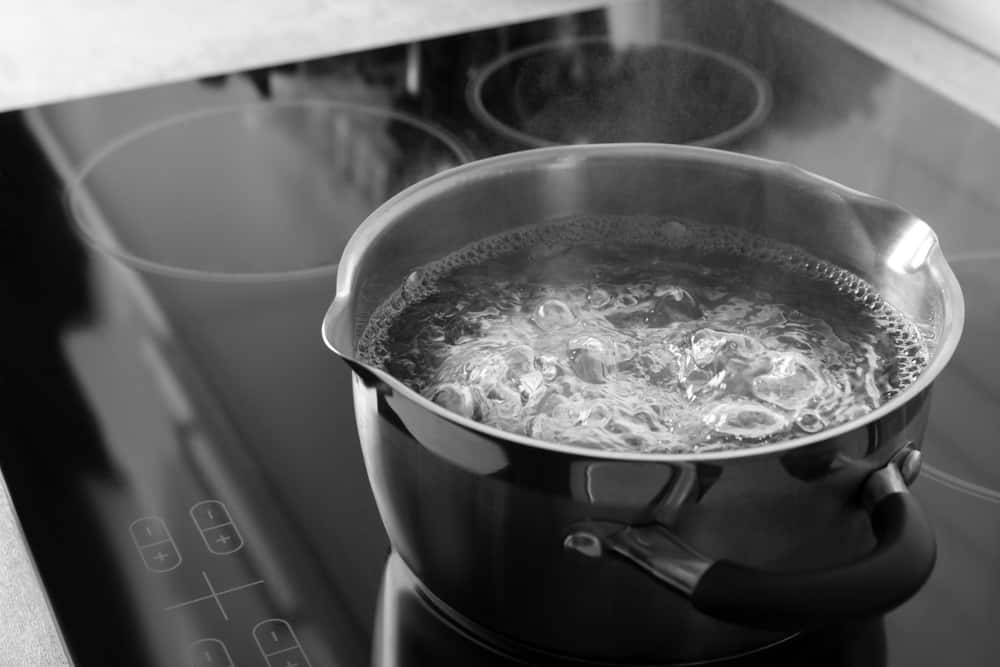 One of the ways that golfers will warm up a ball before a round is to use a pot of water and boil the golf ball.
When you boil a golf ball, there are some steps that you should take to ensure that the ball does not get damaged.
Remember that you are not trying to cook these golf balls, but instead, you are simply trying to get them to warm up so that they perform better on the golf course.
The best way to boil a golf ball is to take a towel and place it on the bottom of the pot of water.
The metal from the pot can be a difficult material for the golf ball to be exposed to while it boils.
To avoid any damage to the cover of the ball when you boil it, it makes sense to put the towel at the bottom of the pot.
Get the water in the pot to a boil, and then just let the golf balls sit for a minute or so.
This should be all that is necessary to get the golf balls to warm up and take on the temperature of the boiling water.
You don't want to let the golf ball sit in the water too long.
If there is an imperfection in the cover of the golf ball material, it will end up causing you issues in overall distance.
The imperfections will allow water to seep in, and this is obviously not a good result for your day on the golf course.
Overall, boiling golf balls is likely a bit extreme to try and get some extra distance while out on the course.
However, there are plenty of golfers who are going to swear that this process helps their game.
If you find a routine that works and you start playing better golf, the boiling of a golf ball is a great option to consider.
2. Warm Towels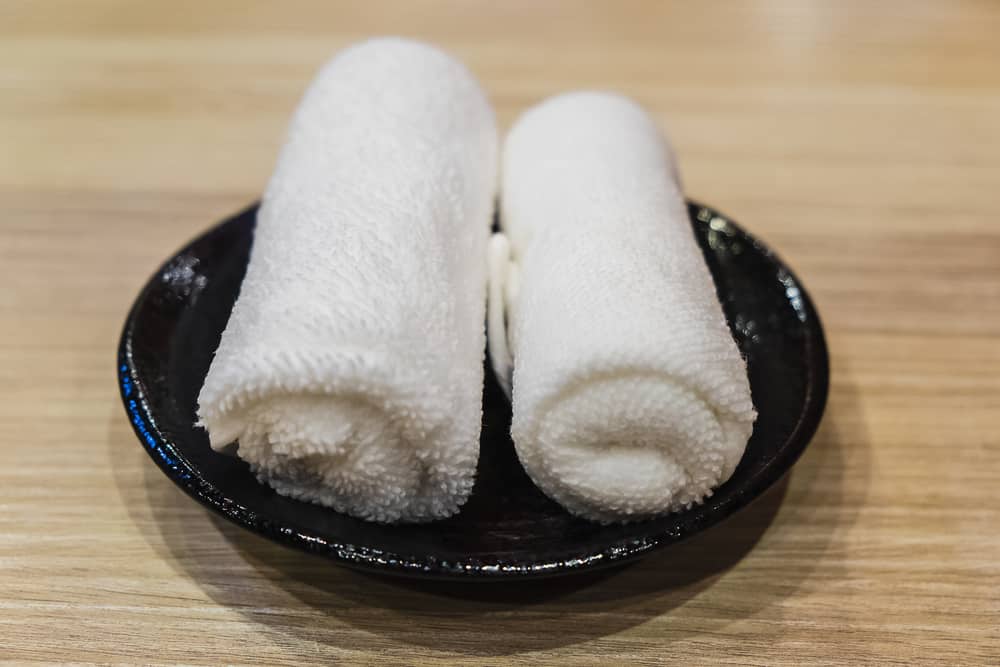 Warming a golf towel and then letting golf balls sit in it can work as another method to heat golf balls.
Towels can be placed in the microwave or even in the dryer.
When the towels come out, and they are still warm, throw the golf balls inside the towel.
Keep these warm towels with the golf balls inside your golf bag until you get to the first tee.
One thing to remember is that if you are using your golf towel for his process, ensure that it does not have any metal pieces on it before you microwave the towel itself.
Microwaving things that are not intended to be microwaved will leave you with a much bigger problem than a cold golf towel.
Warm towels are nice to have for your hands if you are playing in cold weather, but the problem is that the warmth just doesn't last all that long.
3. Hot Hands
Hot Hands are small hand warmers that are filled with a chemical substance that gets warm when activated per the instructions on the package.
When the Hot Hands cracks open, the heat in the packet gets quite strong and it starts to warm the hands of a golfer.
Although it is nice to have warm hands, many golfers want to ensure that their golf balls are warm as well.
You can put the golf ball in a bag or a towel with a Hot Hands hand warmers to help ensure that it stays warm.
The only issue with this is that you are not supposed to heat or warm your golf balls in the middle of a round.
Instead, this is something that is only to be done before a round.
If you are getting ready to play, go ahead and break open your Hot Hands and then use them to warm the golf ball before you tee off.
Once you start playing, use the Hot Hands that you already have to keep your hands warm throughout your round.
Many golfers will keep these Hot Hands in their pockets so that they stay capable of holding their club throughout their entire round.
4. Keep The Ball In Your Pocket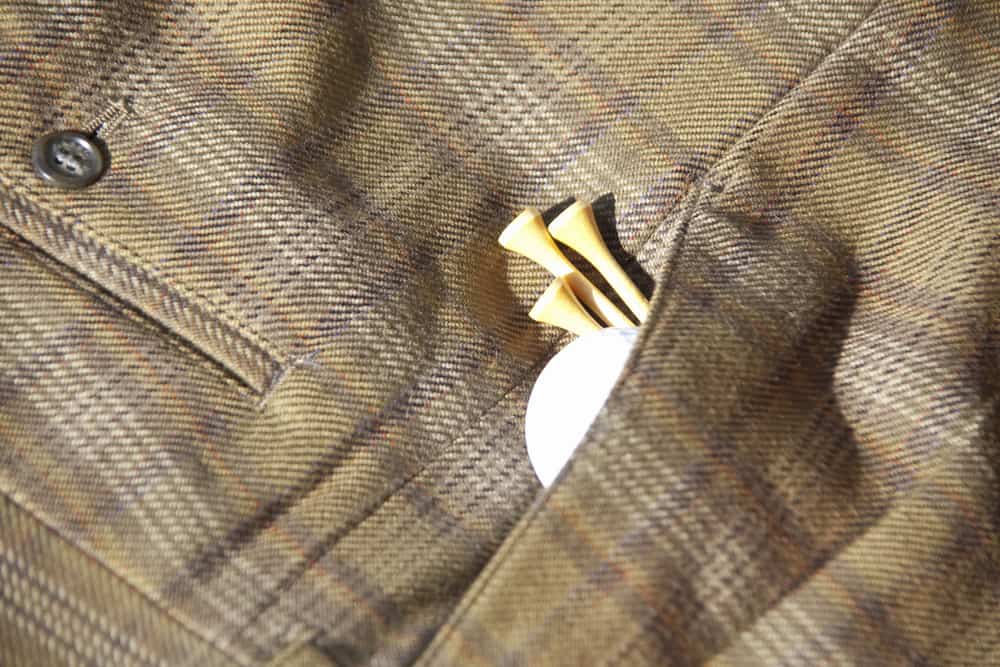 Keeping a golf ball in your pocket is another way to warm it.
When a golf ball is in your pocket, it is not going to be exposed to the conditions outside, and it will help to keep it quite a bit warmer.
The golf ball in your pocket will have access to the heat that your body is giving off.
Keeping a golf ball in your pocket is a very simple way to warm a golf ball.
Although it won't work quite as well as something like boiling the ball or exposing it to hot hands, it is something that can be effective in providing you with a golf ball that is more ready for play.
There are mixed opinions as to the amount a golf ball needs to be heated in order to have an impact on your scoring and play.
The more you heat a golf ball, the further it should technically go.
However, many golf ball manufacturers will tell you that as long as the ball is within the normal range of recommended temperatures, the difference you see in ball distance won't be all that significant.
5. Put Golf Balls Next To Heater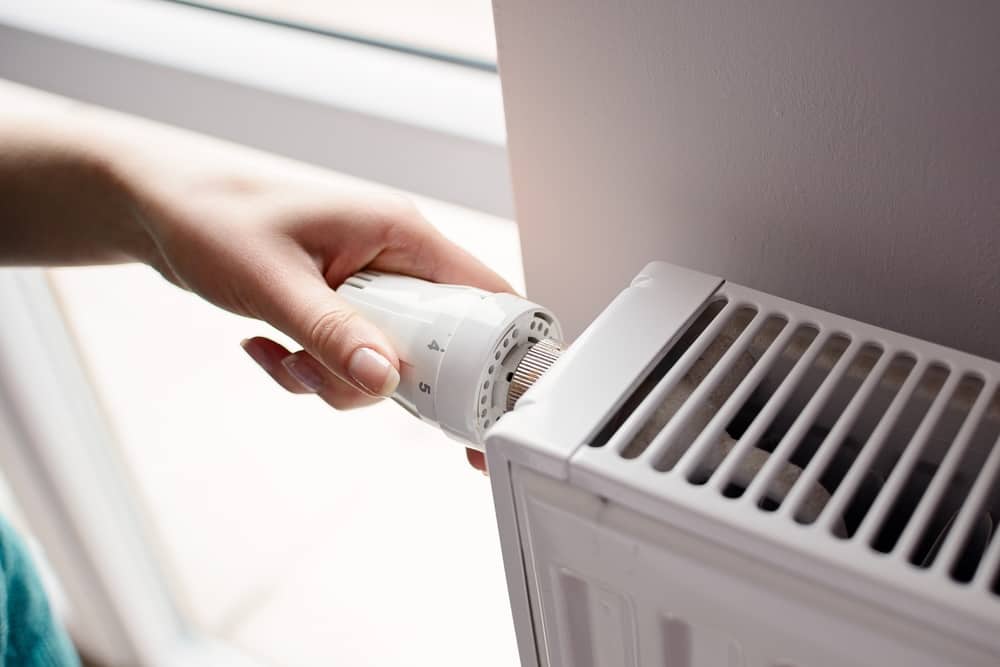 The night before you play a round of golf, it can be a good idea to put your golf balls next to the heaters in your home.
If you have a house that has old baseboard heating units, you probably know the way that heat can blow from the unit and into the room.
Store your golf balls on this or even on a radiator the night before your round.
When you wake up in the morning, the golf ball is going to be quite warm, and it will be ready for a round of golf.
Putting golf balls next to a heater may seem like a really simple and straightforward method, yet it works better than you may think.
6. Store Golf Balls Indoors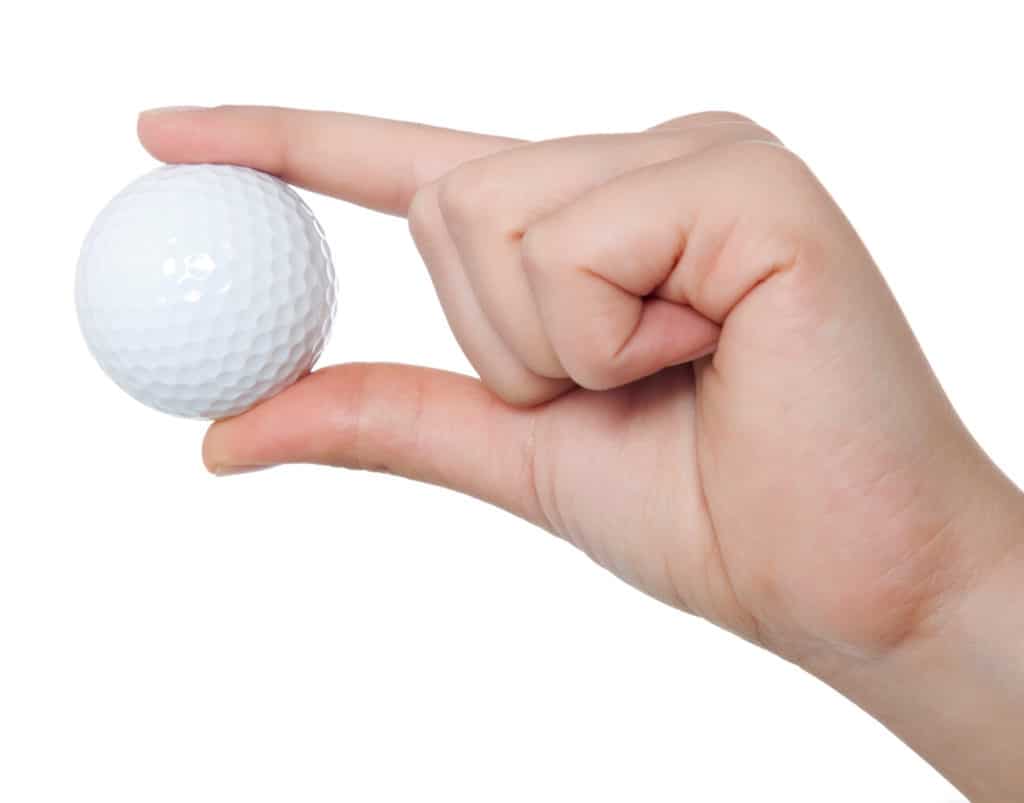 One of the mistakes that many golfers make is that they create a storage space for themselves in their garage to store golf balls.
Although the garage has lots of room, it typically does not have the conditions necessary to store your golf equipment.
This is something that golfers need to think about for the golf clubs as well as the golf balls.
A golf ball stored in the wrong location will have a much harder time lasting as long or performing as well.
One of the things that have the most significant impact on golf ball performance is the change in temperature of the golf ball.
This means that as the temperatures go up and down, the inside of the golf ball is experiencing changes.
These changes will impact the overall performance of the ball long term.
The best thing for a golf ball is to remain in an area where it will have access to a consistent temperature.
If you store a golf ball indoors at room temperature, you will have a much easier time with the performance of this golf ball long term.
Overall, the golf ball will not need to be warmed up nearly as much because the temperature is going to be fairly consistent from the storage of the ball.
The cold temperatures are bad for a golf ball, but truly very hot temperatures are a problem over an extended period of time as well.
Just like the glue on your golf clubs can have a difficult time based on the temperatures it is exposed to, so can the golf balls and their material makeup.
Try to find a closet or room in the inside of your home where you can keep your golf equipment.
7. Put Golf Balls In Boiling Water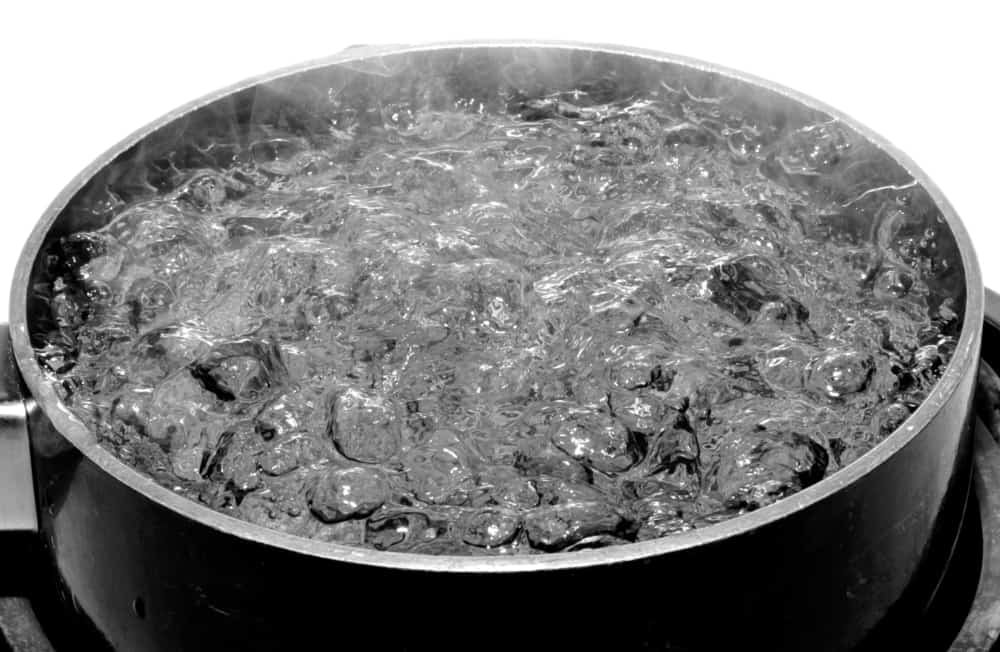 If you are nervous about boiling golf balls on the stove and what it could do to the golf balls or your cookware, you always have the option of boiling water and then putting the golf ball in it.
Putting golf balls in boiling water is an excellent option because you can kind of control how the golf balls fall in and ensure that they don't encounter any damage.
We would recommend placing golf balls in a plastic bowl for some time.
Boil some water on the stove and then pour it over the golf balls you are trying to warm up.
This helps the golf balls have a little less time exposed to the water, yet it still allows them to heat up to a good temperature.
The overall process could be done while you are making your morning coffee or tea before your round of golf.
Pouring boiling water over golf balls always brings the risk of your spilling the water and hurting yourself.
Ensure that you have this setup done right so that you can make it as safe as possible.
Putting golf balls in boiling water is something that some golfers have found to be effective, yet others have decided that it really doesn't have any kind of impact on their game.
8. Microwave Golf Balls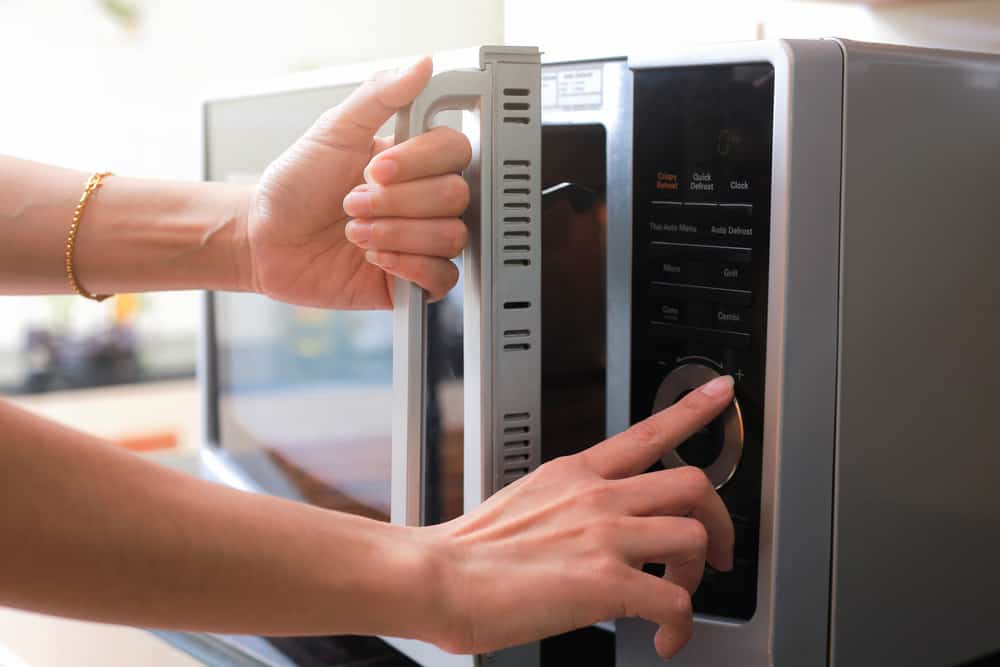 Microwaving golf balls is something that many golfers have tried to warm their golf balls quickly before a round.
In the modern world, we like conveniences that are quick and efficient.
Nothing works better at heating things quickly than a microwave.
Therefore, many golfers find that this is the way to go.
However, you take a real risk when you microwave a golf ball.
Each microwave has different settings, and the problem is that if you don't get the settings just perfect, you can actually melt the golf ball.
It's an excellent idea to try a different method than microwaving.
We are trying to heat a golf ball to get more distance on the golf course.
The idea of really cooking it or melting it is a much bigger problem that should be avoided whenever possible.
Microwaving golf balls is our least favorite option on this list, but there certainly are golfers out there who have tried it.
9. Golf Cart Heaters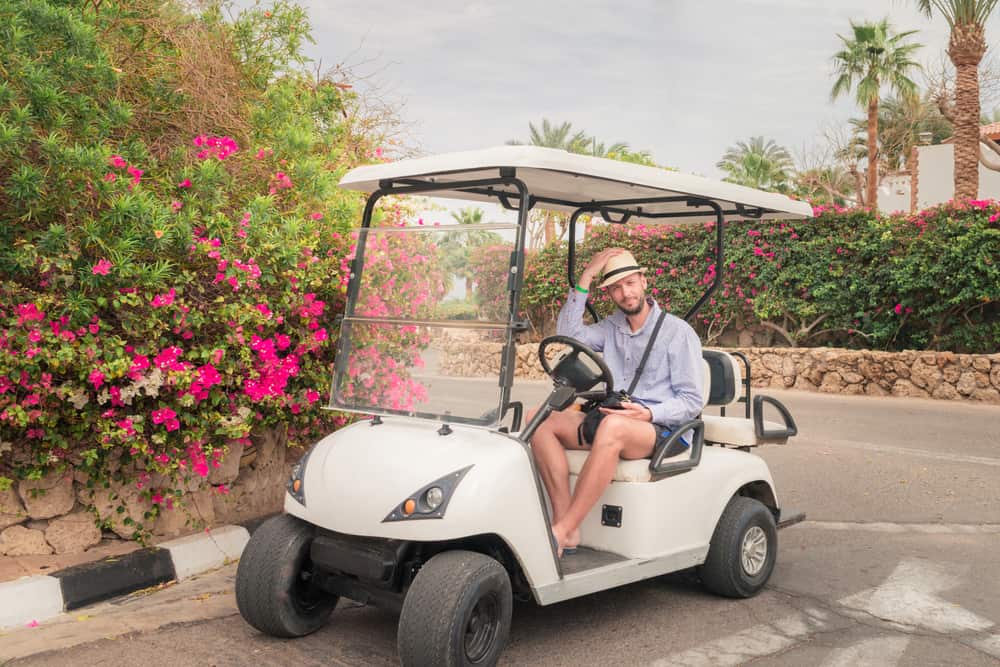 As you may remember, we mentioned that you are not supposed to be heating your golf balls during the course of your round.
If you do this, you will be in breach of the rules of golf.
However, before starting a round, you can heat the golf balls to get them ready to play.
If you are playing golf in the winter, chances are you have access to a golf cart heater.
Golf cart heaters are typically small propane units that give off plenty of heat and keep your entire area around the golf cart warm.
Before you tee off for your next round in the frigid temperatures, simply place the golf balls next to the golf cart heater and let them absorb some of the heat.
Most of the time, the golf cart heaters will fit right in a cupholder on your cart.
If you put the golf balls in the cup holder next to them, you may find that you get a much better jump off the clubface when your round of golf starts.
10. Space Heater
A space heater is our final way to warm up golf balls before a round.
If you know anything about space heaters, you know that they give off a lot of heat, and they can be really warm when you are positioned right next to them.
Heat up one of these convenient heaters before the start of your next round and place your golf balls right next to it.
The space heater is a great way to enjoy some extra heat from the golf balls and ensure that you get the most distance possible when on the golf course.
Conclusion
Now that you have a bunch of ways to warm up golf balls before a round, the big question becomes whether or not this is worth it.
The science that has been tested has shown that the golf balls that are heated will very quickly adapt to the overall temperatures in the air.
Even if you heat your golf ball up, chances are it won't last all that long once you get out on the golf course.
The most important thing to remember is that it makes sense to store your golf equipment in a temperature-controlled environment.