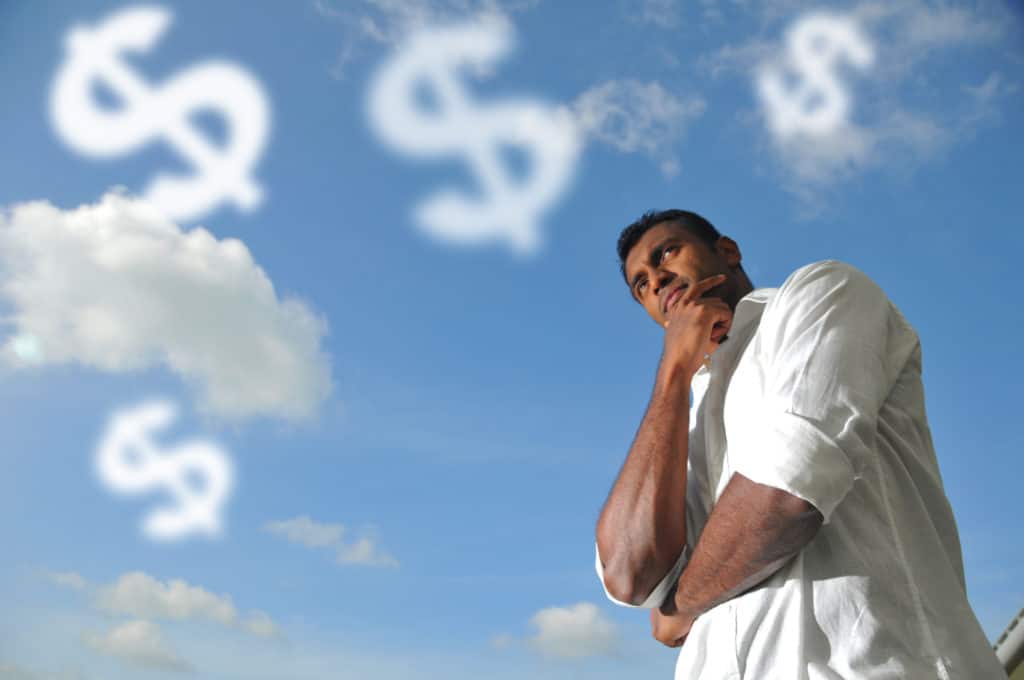 Golf can be a great game to play for fun, but it can also be a way for people to make money.
Making money as a golfer does not always mean you need to be a scratch golfer.
If you are creative and know a good bit about the game and truly enjoy it, you can find ways to make money.
Here are five ways you can make money playing golf.

How to Make Money Playing Golf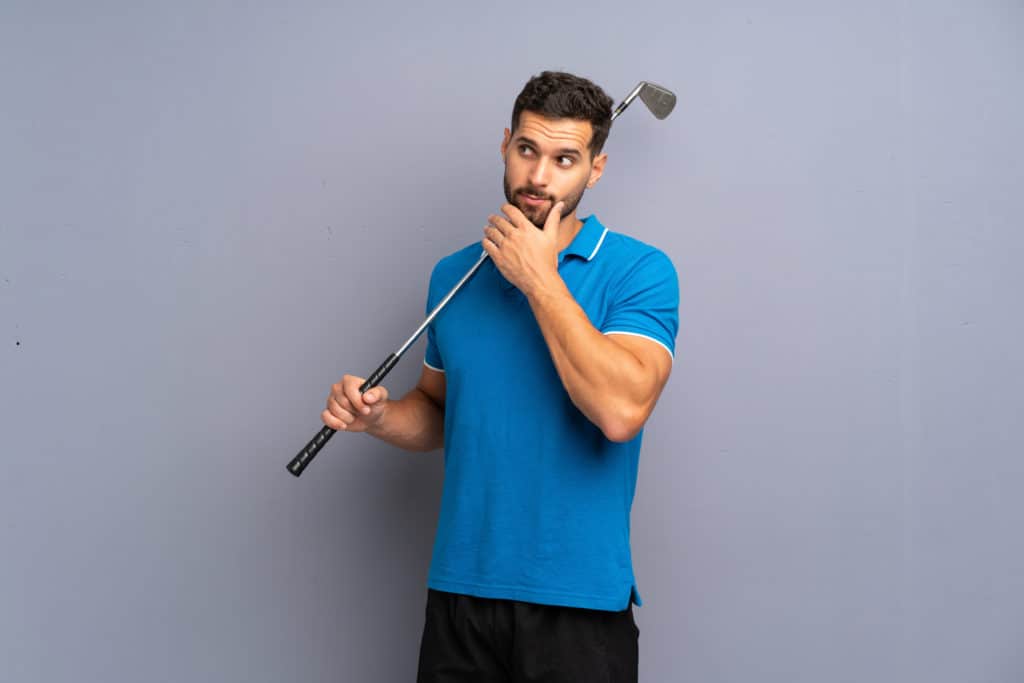 1. Get a Job as a Golf Pro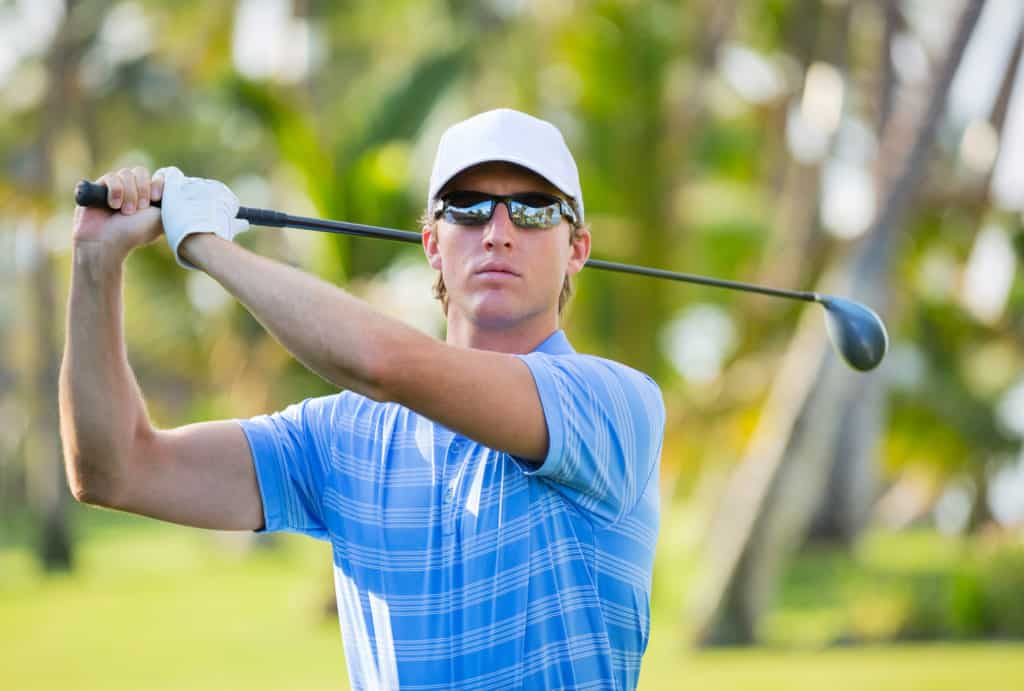 If you generally enjoy the game of golf and think you could handle a career in the industry, becoming a golf pro is a great choice.
As a golf professional, you will get to do quite a bit in your day-to-day work, but you also get to play golf a lot.
You can play golf with members as a way to make relationships.
You will also be asked to play golf with groups from time to time to fill in or to teach them a bit about the game.
Many golf professionals also do golf playing lessons where they teach people how to play the game.
Playing lessons are very popular because the golf pro will teach you how to conquer a golf course.
Most of the time, the golf pro will also play along during a playing lesson.
To become a golf professional, you should be able to pass a playing ability test or a (PAT).
This is a test set out by the PGA of America which makes sure you have enough golf skills to be teaching and educating others about the game.
This means that, if you are shooting 95 and decide you want to become a golf pro, it's going to be a bit of a rough road.
You should be able to break 80 and occasionally shoot par if you want to pursue a career as a golf professional.
If you are a really great player, it can sometimes be easy to get a job as a golf pro.
However, you will have to make the choice to pursue a career as a playing pro or a teaching pro.
Most people who can shoot very low scores will decide to try and play on the professional golf tour because there is more money, and it is a much different lifestyle.
As a golf pro, you still have to do a lot of paperwork, customer service, and more.
It's not going to be quite the same as playing golf every day.
2. Play in Golf Tournaments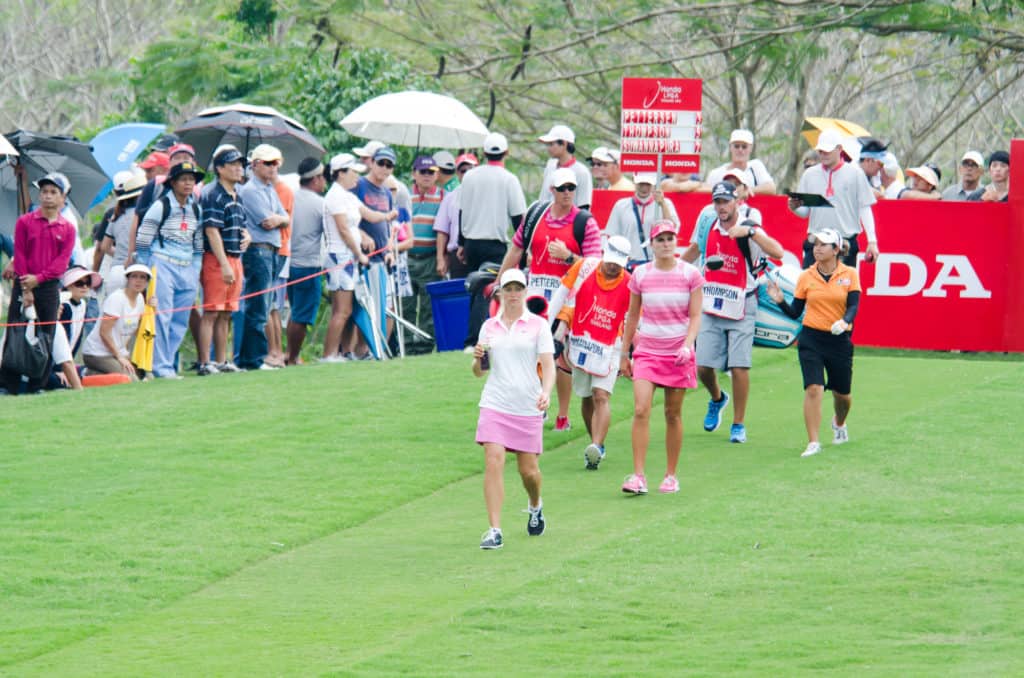 Another way to make money playing golf is to give up your amateur status and start competing in tournaments to make money.
It will not be easy to make it to a level where you can start making money playing in golf tournaments.
You will likely spend many years practicing and playing to prepare for a tournament in which you could potentially make money.
Most golfers will play in some local events that are often called mini-tour golf tournaments.
These are made up of professional golfers, but they are not quite ready for the PGA Tour.
Most of the tournament purses for the mini-tour events are going to be much smaller than the larger and more competitive events.
The road to the PGA Tour is much more difficult than most people realize.
It will take many qualifiers and tournaments well played before you can make it to the top of the leaderboard and even qualify for a tour event.
However, if you are good enough to make it to the top, you will be very well rewarded.
As you have probably seen, some professional golfers are making more than a million dollars for winning an event.
The chances of a golfer making it all the way to the professional tour like this is very rare and something most people will never be able to obtain.
If you are looking to play golf as a professional on the PGA Tour, you will have to invest quite a bit of money to begin with.
You will need great equipment, a pace to play, coaches, and lots of money for travel and tournament expenses.
If you end up making it, this will be easy to pay back, but if you don't make it, it could leave you in debt.
This is why many golfers who want to try and play on the PGA Tour will look for sponsors or groups of people to pay the fees.
It can be a bit like starting a business and assuming a great deal of risk for the chance you are taking.
If you can make it past the mini-tours, then you will start to work your way up to the Korn Ferry tour.
The Korn Ferry allows players to make enough money to make a living, and it gives a great segue into the PGA Tour.
3. Place Friendly Bets with Your Friends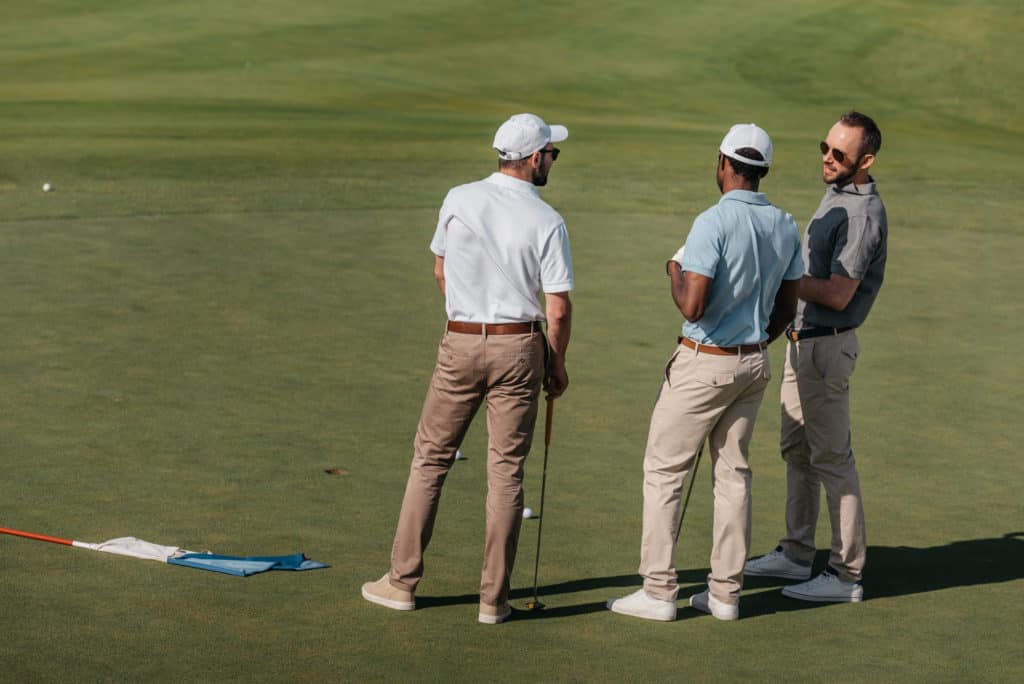 If you want a way to make a few extra dollars on the weekends, you can always start some small bets with your friends.
There is lots of gambling that goes on in golf.
The gambling can make the game a bit more interesting for some people.
There are many different bets you can place in golf.
The most popular types of bets have to do with the front nine, the back nine, and the overall scores.
There are ways to play skins or give people a few dollars for getting up and down from a bunker.
If you play with a regular group of guys, you can come up with your own bets to make the game more fun.
One of the great things about this type of betting is that you can play it with teams as well.
If you want to play partner best ball against another team, it can be a very fun way to play and make a few extra dollars.
For the most part, these bets will leave you even over time.
It's certainly not a way to count on making a living, but it can work for a couple of extra bucks or a way to cover your greens fees.
Years ago, there were lots of big bets that would happen on the golf course, but some golf courses are cracking down on this.
This type of gambling on the golf course can lead to some issues between players.
4. Become a Mystery Shopper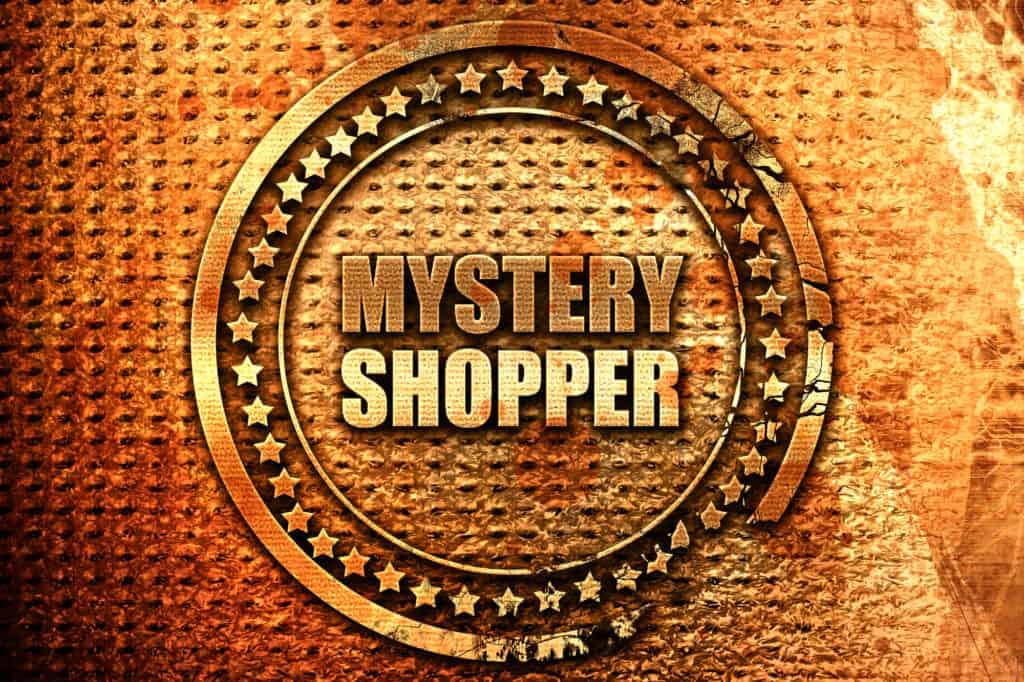 Becoming a mystery shopper is a very unique way to make money playing golf.
When you are a mystery shopper, you will get paired up with a company that will give you money to go and play golf.
When you play golf, you will have to observe certain things that happen during your round.
When the round is over, you will fill out some information and send it back to the company.
This allows companies to obtain some very good feedback.
If a golf course knows they are having a critic or a reviewer come to play, they will make sure they have a great experience.
If the course has no idea who you are, you are going to get a much more realistic view of what the golf course is really like for the average customer.
Being a mystery shopper is not hard, and most of the time, you won't make a lot of money, but it certainly is fun.
Getting to play free golf while making a little money for playing is hard to complain about.
The only major problem with the mystery shopper gig is that it can be hard to come by.
There are only a limited number of companies out there that are going to need mystery shopper services.
If you can get yourself one of these gigs and it is consistent, don't let it go!
5. Get Sponsorships/Become an Influencer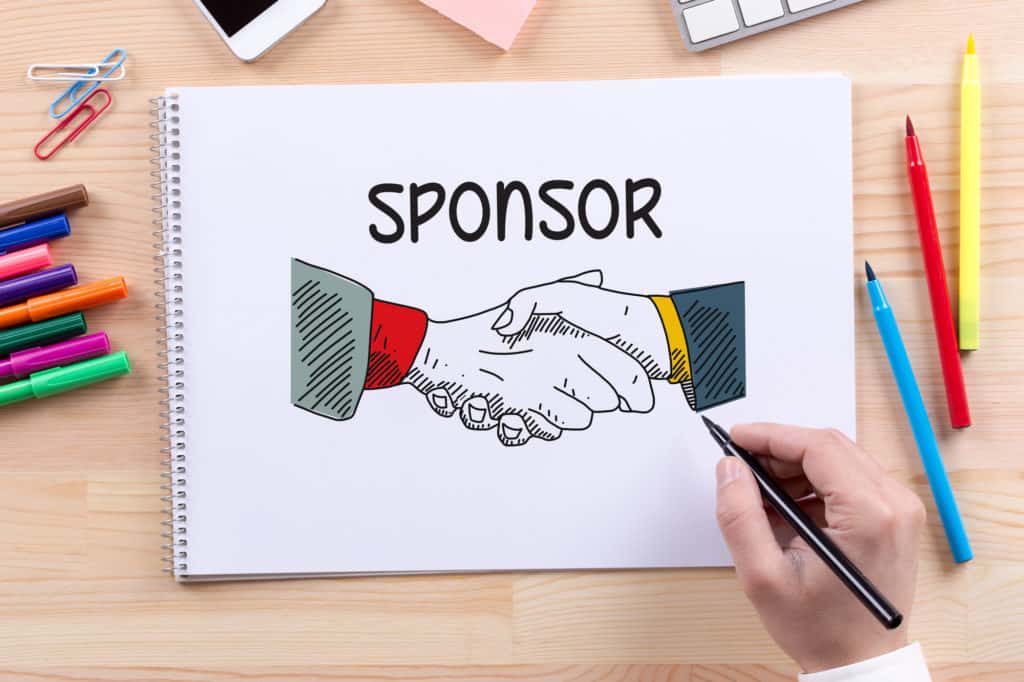 Finally, another way you can make money playing golf is if you can attract the attention of some golf companies.
A golf influencer is someone who usually gets a lot of attention on social media.
These people will have lots of followers, and it is not always because they are great golfers.
Maybe you are great at trick shots or have some funny golf stories to tell.
If you start sharing this information and people start listening and following you, you may be able to make some money as an influencer.
When you are an influencer, companies will ask you to display a product on your accounts and tell them about your experience with it.
Then you can provide a link for followers to get the product.
The influencer will get a percentage of the amount of money that is made with the sales to their followers.
Depending on the type of product you can get an influencer deal for, you can make quite a bit of money.
This is similar to getting a sponsorship.
We mentioned a sponsorship when we were talking about a golfer who wants to try and make it on the professional golf tour.
If you get a sponsorship, then you may be able to make your dreams of becoming a professional golfer come true.
Sponsorship deals are rare and sometimes hard to come by.
You will see this often if a young kid or a high-profile person starts to play some great golf.
Sponsorship deals usually require a person to play in a certain number of events, use a particular product, or do advertisements for them.
Many professional golfers on tour will admit that the majority of their money is made by their sponsorships.
Since it is very difficult to compete on tour from one week to the next, many depend on those sponsorships and will do what they can to keep them in place.
How to Start a Career in Golf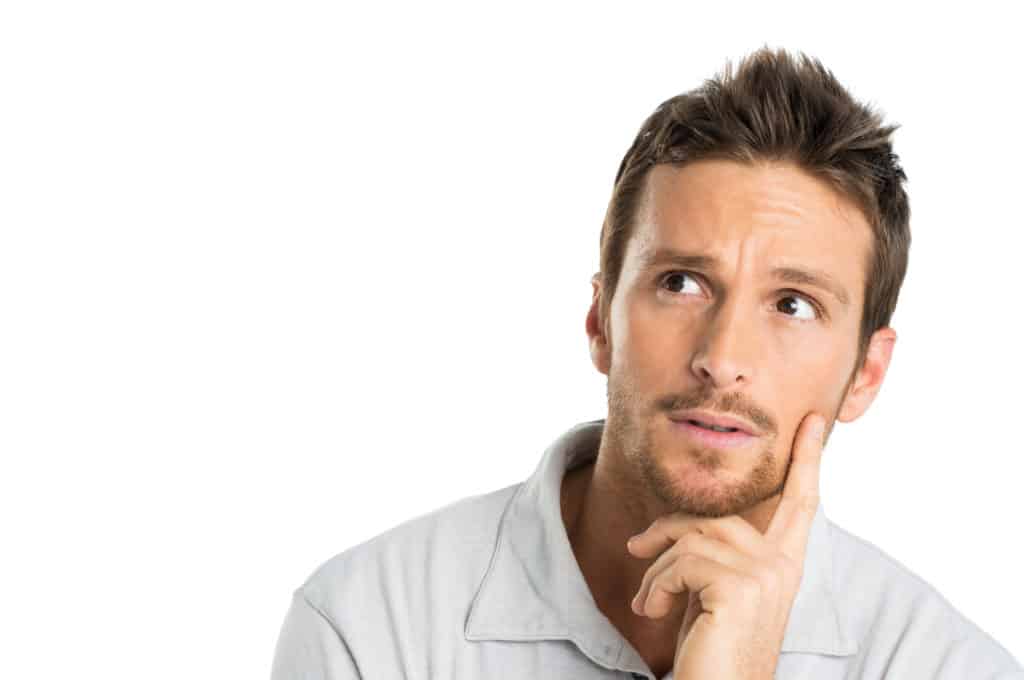 If you've read our top five ways to start making money in golf, you may be inspired to start making golf your career.
If you really want to take your golf game to the point you can start making money, there are a few things you should do.
For starters, it's a good idea to start to play a lot of golf.
Golf should become a big part of your life so you can make sure this is the career path you wish to take.
Play golf, practice golf, read about golf, take lessons, and make friends who are golfers.
Start to see if you still like golf after you invest this much time in the game.
When you decide you do like golf this much, try and start to make some connections.
Look for golf professionals in the area who may want to help mentor you.
Also, try and find other players who are interested in going professional and work together to motivate and inspire each other.
It is much better to make friends in golf than it is to make enemies.
You will realize that, as you get better and better, the community will get very small.
Make a name for yourself as being a courteous and friendly professional, and you will make it much further in the game.
Conclusion
Hopefully, our guide explaining how to make money playing golf has helped inspire you with some ideas.
If you are not the best golfer out there, you can still find ways to be around the game and make money.
Lots of golf courses need starters and rangers.
Most of the time, you will get playing privileges in addition to getting paid for your time.
This is an excellent combination for a person who wants to be involved with golf but doesn't quite have the skill to make money playing the game.
Regardless of the way you attempt to make money playing golf, this is a sport you can play for a lifetime.
If you can find a way to make money playing the game, you may never need to retire!