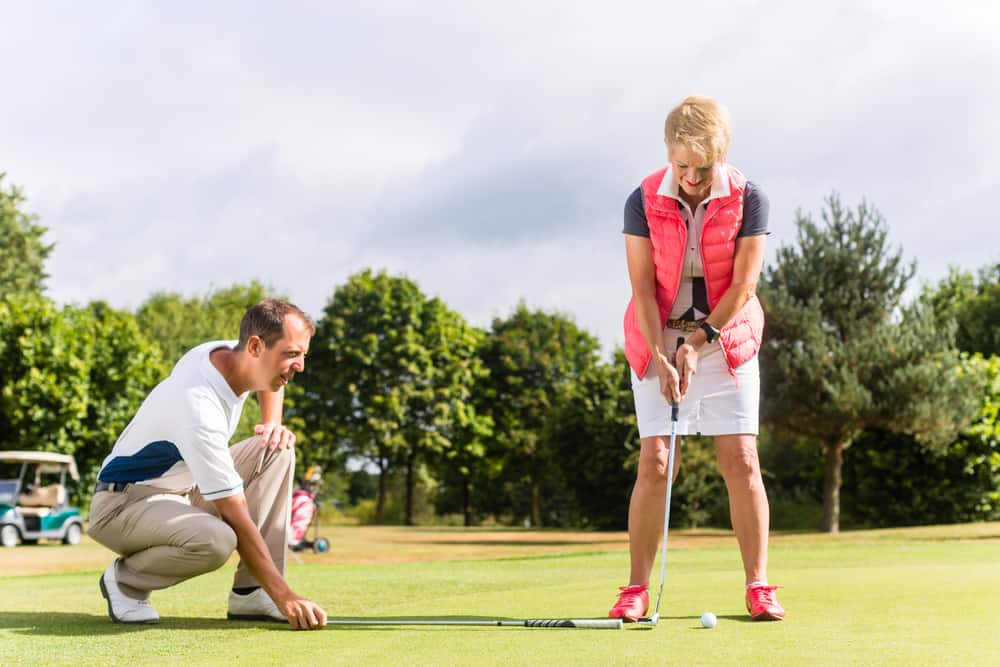 Getting into the golf business can be a great thing if you love the game of golf.
There are a variety of careers that will allow you to be around the golf course more often and enjoy all that the golf business offers.
One of the best ways to get a real hands-on approach to the world of golf is to become an assistant golf pro.
The job of assistant golf pro can be a demanding one, but if you have a love for the game of golf, the days will fly by.
If you think that becoming an assistant golf pro could be a good career for you, we have all the information you need.
From how to get started in the business to how to grow your career, let's take a look at what it takes to become an assistant golf pro.

How To Become An Assistant Golf Pro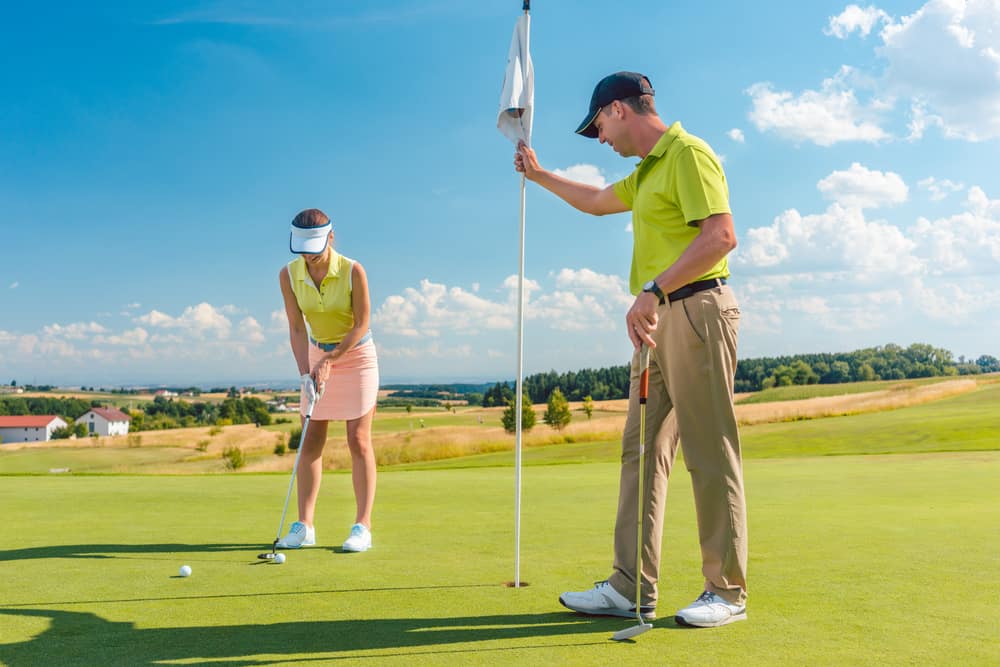 There are a few things that you should have in place before you decide to become an assistant golf pro.
We will discuss these steps and then help you understand what is involved with the job itself.
Many people think that assistant golf pros get to play golf all the time, but this is not always the case.
1. Golf Game And Ability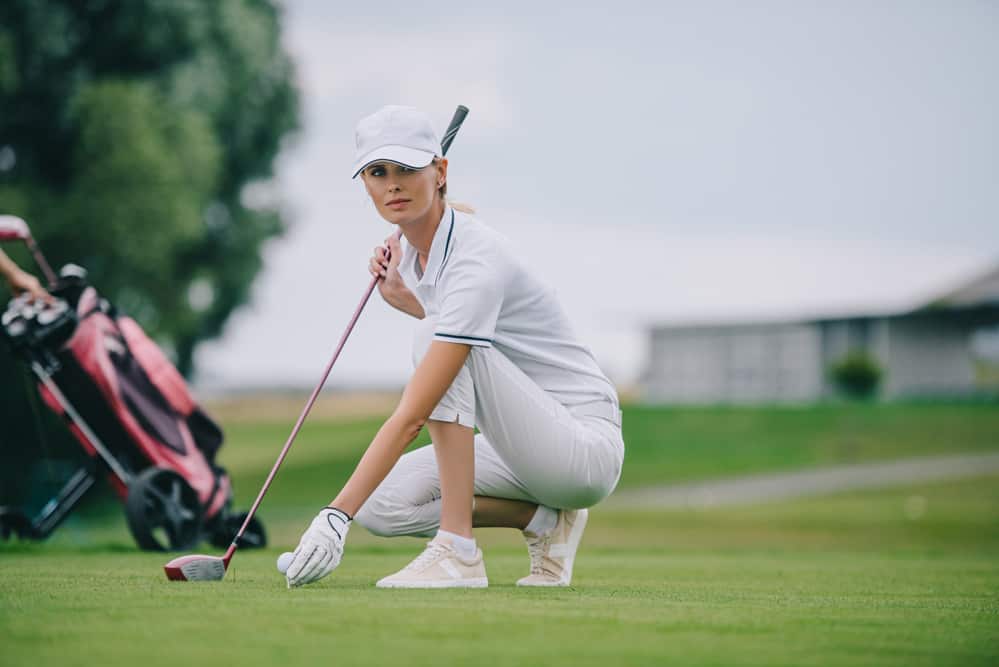 As an assistant golf pro, it will be expected that you have some excellent golf skills.
Those who are still shooting over 100 are not going to have an easy time getting a job as an assistant pro.
The reason is that the members of the club or the customers of a public golf course are going to look to assistant golf pros for help and advice about their game.
Most assistant golf pros are scratch golfers, some may shoot in the high 70s, but it is rare to find assistant golf pros who are just starting in the game or still working on their skills.
Keep in mind that assistant golf professionals will often be teaching lessons as well.
How can you teach someone to fix a slice if you continually slice the ball yourself?
Therefore, the idea that you must be a good golfer to become an assistant golf pro is very much the truth.
Working on your game and developing your skills as a player will help you land an assistant golf pro job much more quickly.
It is best if you can also play in local tournaments or events to get your name out there, but this is not something that is always required.
2. Knowledge Of Golf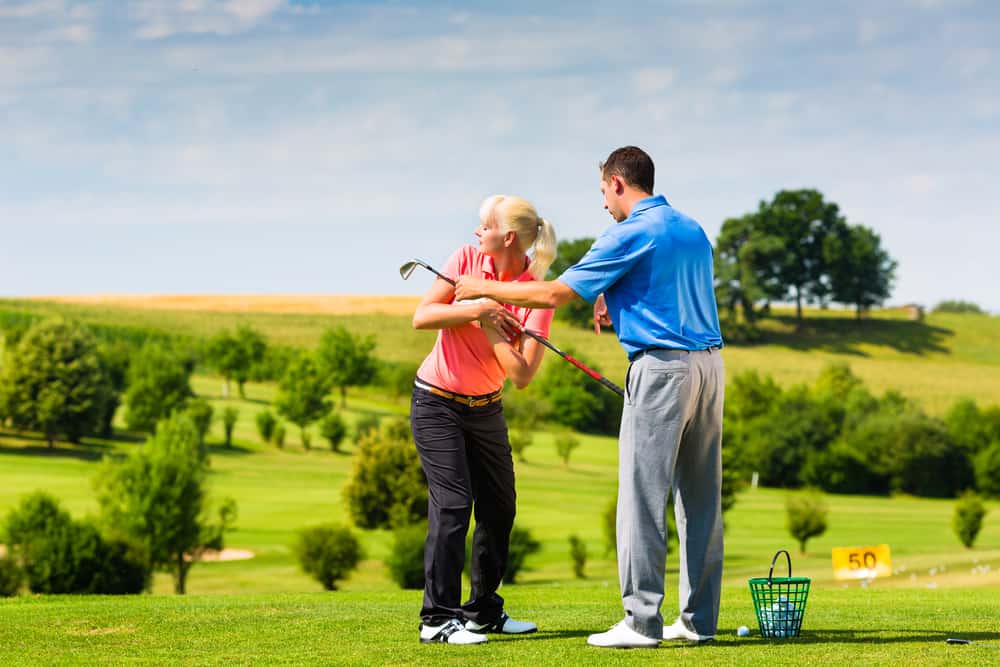 Assistant golf professionals will need to have a strong understanding of the game of golf, the rules, the technology, and even the history.
If you think that you like the sport, but you don't know the difference between a scramble and the best ball, start doing some studying.
Again, even though the assistant golf pro title comes with the word "assistant" in front of the title, it is still very much expected that you understand the sport.
Most assistant golf pros have spent a good portion of their lives around the game.
If you have not spent years playing the game, but instead, you have quickly become very good and interested in the golf business, that is fine as well.
Knowledge comes with a love for the game.
If you enjoy the game and surround yourself with it continually, you can learn a lot in a short amount of time.
3. PGM Program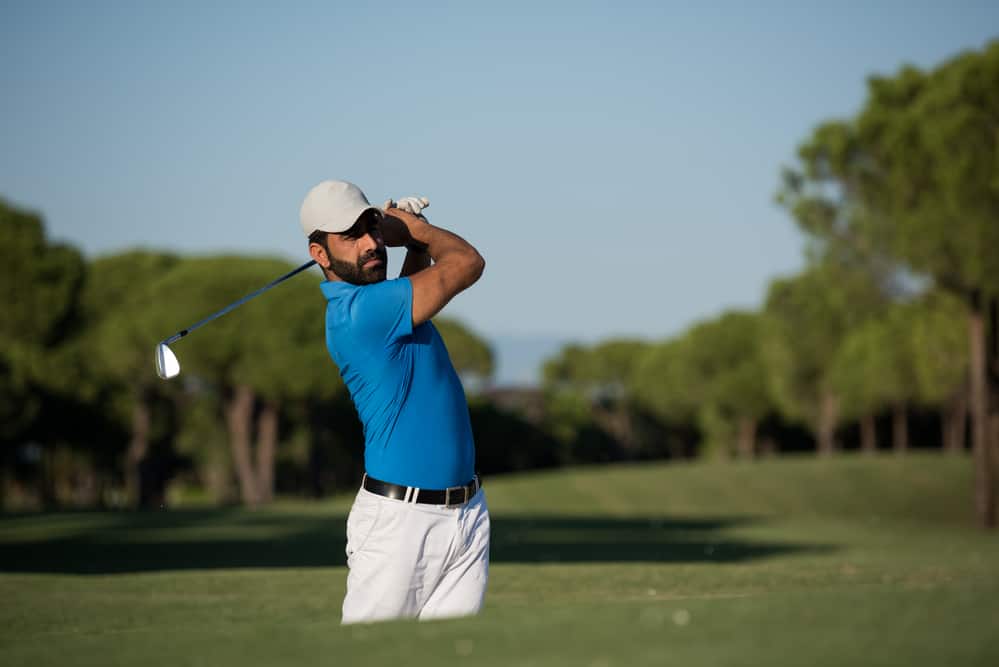 The PGA of America has a Professional Golf Management program that allows for some certification for assistant golf professionals.
Every golf club around the country has different requirements for their assistant golf professionals.
Some will require that the PGA program has been started, others want the program completed, and others will not require it at all.
The PGM program is a self-study program in which assistant golf professionals can spend their time completing different modules and then getting tested to see if they are ready to move to the next levels.
At the end of the program, the assistant professional is considered to be a Class A PGA Professional.
This is a distinction that is quite important and something that is almost always required to become a head professional at a golf club.
The PGM program has changed a bit through the years, but it still gives a very good understanding of tournament operations, merchandising, club fitting, member relations, and more.
For those who are serious about this career path, the PGA of America is there to support and help you grow.
The organization does so much to offer educational opportunities to players who are serious about their game and help improve the world of golf.
4. Golf School (Optional)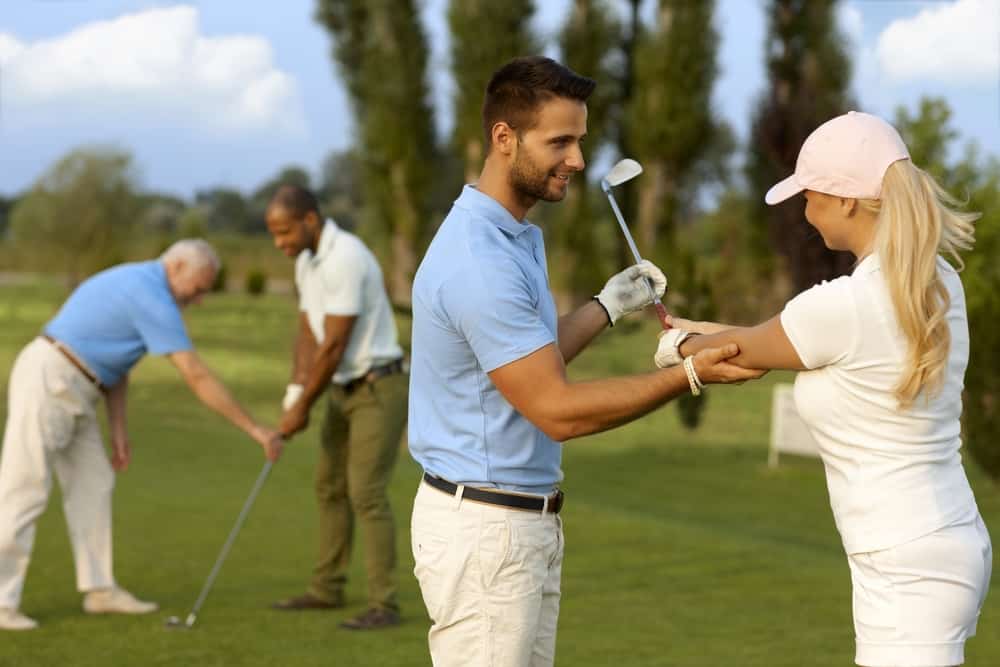 As we mentioned, the PGA of America program is more of a self study thing.
You will work your way through the program to ensure that you are meeting the proper deadlines and moving towards that classification.
However, some people are not good at this kind of program and need to be fully immersed in a golf school or college.
There are several options across the country where the program that you are involved in will allow you to graduate as a PGA Professional.
The golf schools are well known for their relationships with golf courses and the way that they train and support PGA professionals.
If you are serious about the business from a young age, this is a great way to go to college and just continue to grow your career options.
However, if you are a bit older when you realize that golf is your sport, don't worry so much about the college or golf school because the PGM program is there for you.
5. Resumé Building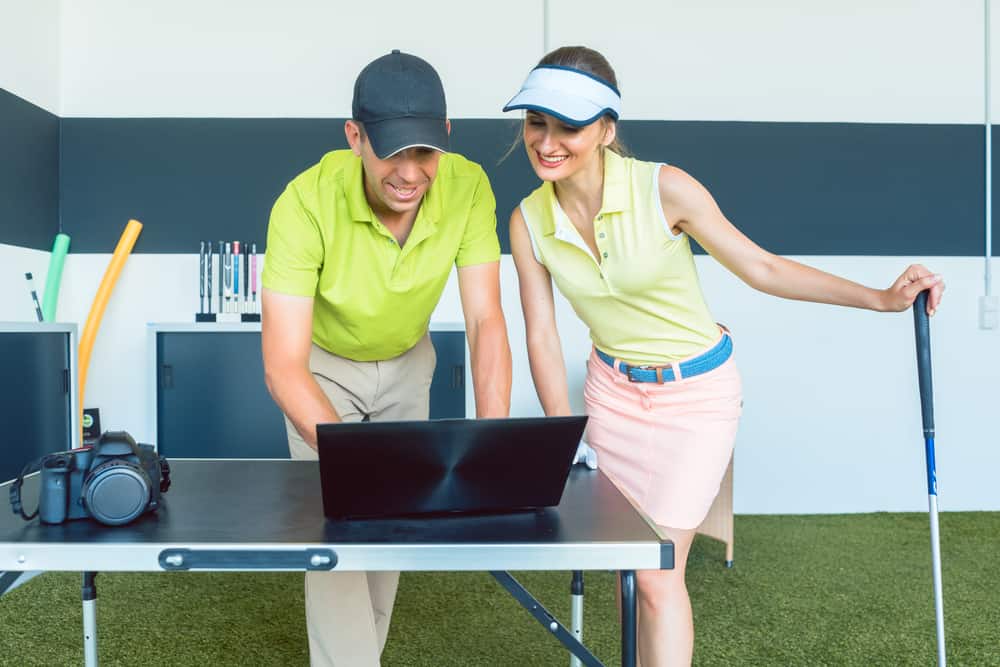 Once you have the playing ability, the knowledge, and then the schooling, you can start applying for some jobs.
The thing that many assistant golf pros will find out is that the job market is rather competitive.
There are good jobs in this industry and those that are not so good.
You have to understand what the responsibilities of an assistant golf pro are and what your strengths and weaknesses are.
Some assistant golf professionals will have to start as shop helpers or outside operations professionals before they can move into the title of assistant golf professional.
If you have never worked in the golf industry and you are looking for an assistant golf professional position, it can be difficult.
For the first year, you may need to take a job that is a bit less appealing or not quite what you thought the golf business would be like.
All assistant golf professionals end up doing this at some point in their careers.
Once you prove that you know the business and you can help other golfers respectfully and professionally, you will be promoted rather quickly.
When you have some experience and you have built up your resume a bit, you can then start looking for the exact assistant professional job that you have dreamed of.
Some pros like the feel and style of public golf courses, and others want a high-end private club experience.
Both places will have the positives and negatives associated with it, but there is no denying the fact that you will be heavily involved as a golfer and supporter of the game.
What Do Assistant Golf Professionals Do?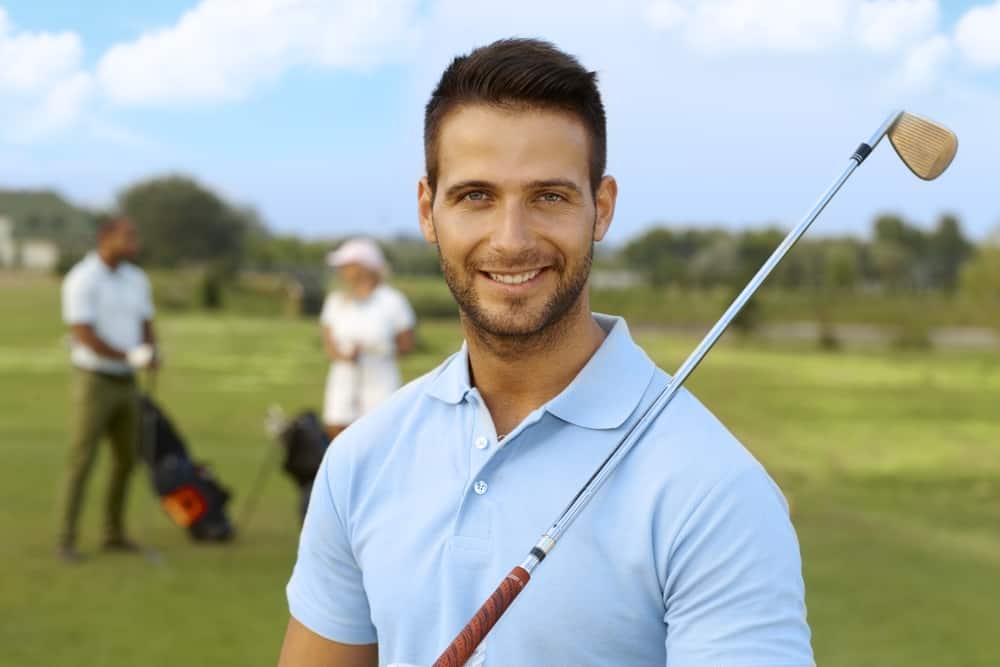 Now that you understand what it takes to become an assistant golf pro, let's take a deeper look into what your job responsibilities will be like.
Each golf course has different requirements from their assistant professionals.
Some will require you to have a deep level of understanding of merchandising, others want to ensure that you know the tournament operations side of the business.
The bottom line is that to keep getting jobs as an assistant golf professional, you will need a broad and diverse level of knowledge.
Here are some of the things that assistant golf professionals do.
1. Tournament Operations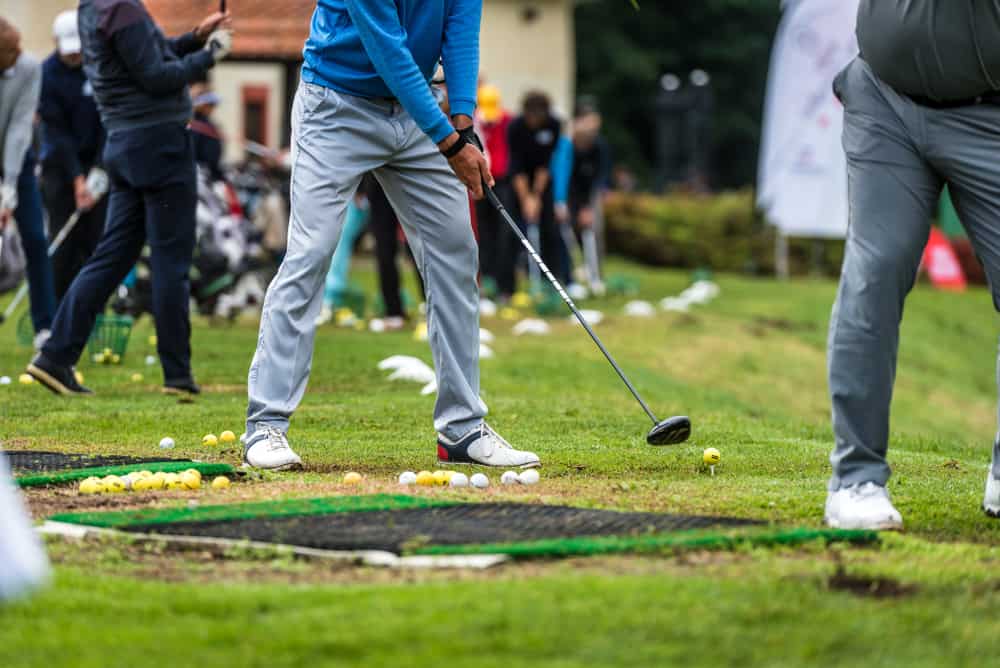 Golf courses run tournaments for their members.
The tournaments can be fun and exciting, and they can also be serious member guests and club championships.
There are all different types of tournaments that golf courses can have, and the assistant golf professionals typically assist in running these events.
As an assistant golf professional, you will need to know how to mark the course, set up handicaps, handle ruling decisions, and more.
Some golf courses run enough tournaments that they will have a professional that is specifically involved with running golf tournaments.
You should understand how the scoring works and some professionals even develop the skill of calligraphy to ensure they can put up a perfect scoreboard.
The tournament operations side of the golf business is fun and exciting, but it will require some long hours prior to the tournament itself.
When there are players who change partners or a person drops out, it can completely change the entire event and need quite a few adjustments from the assistant professionals.
However, the tournament operations side is also quite satisfying.
When you run a great golf event, the end result is very impressive.
2. Teaching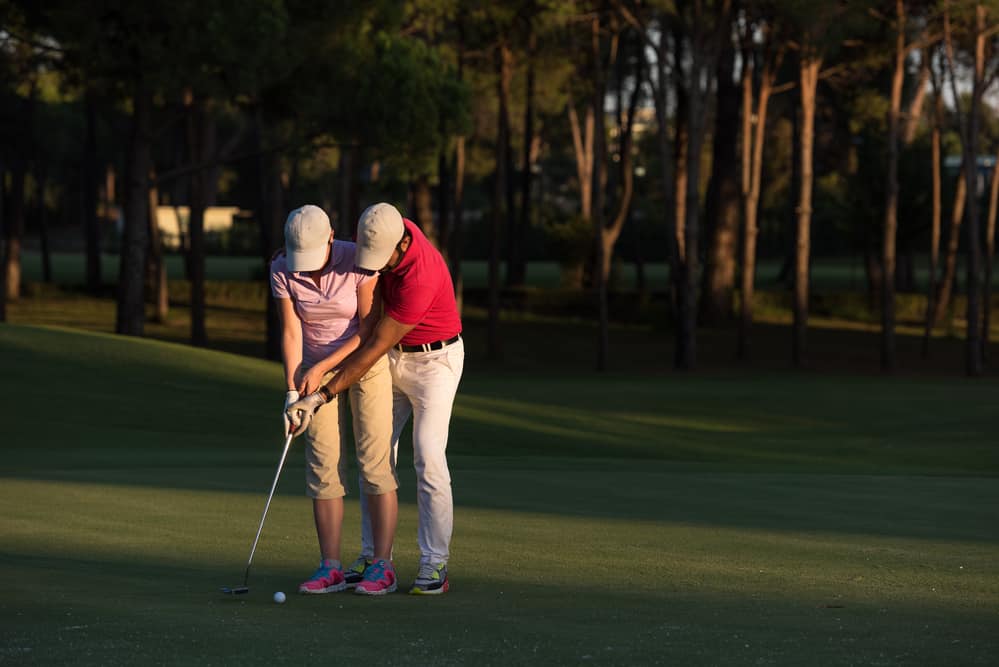 Many assistant golf professionals will offer golf lessons.
Golf lessons are an excellent way for assistants to make extra money, but you must know what you are doing before you can learn to teach.
Teaching is something that you can really develop, and when golfers trust that you can help with their game, your career in the golf industry will take off.
Teaching the game of golf is quite important, and many assistant professionals will start by teaching kids and beginner golf clinics.
This can give you some experience on the lesson tee and start to help you build up a clientele of students.
At first, it can be tough to get some new students, but eventually, you will find that teaching is a great way to make extra money and be involved with your members and customers.
3. Merchandising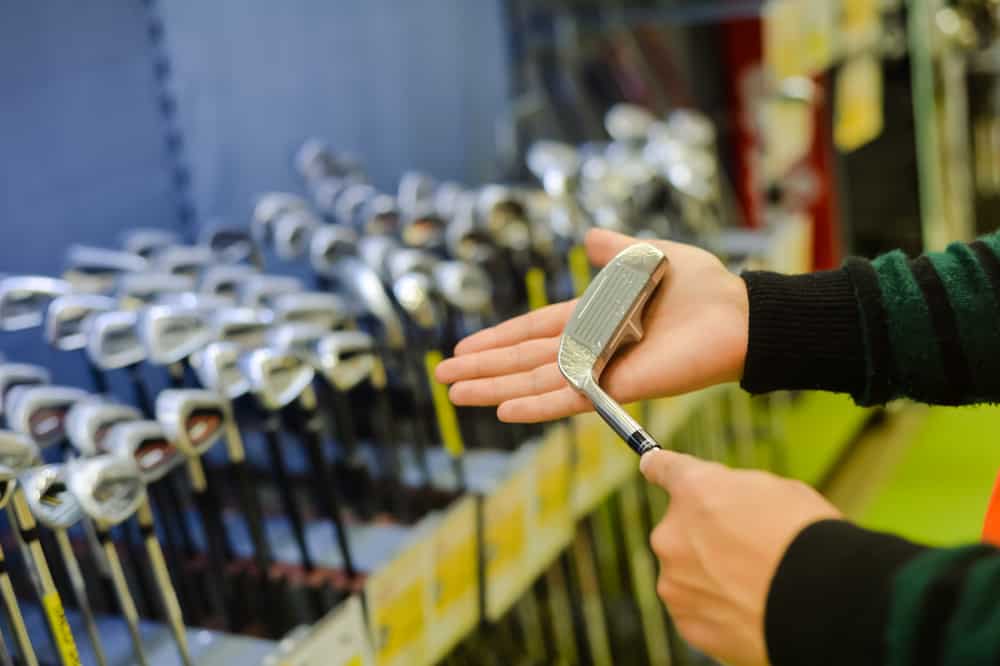 Many assistant golf professionals are required to keep the golf shop looking great, order new products, set the product out for display, and then record and manage all sales.
The merchandising side of the golf business can be related to both hard and soft goods.
It is essential that you have a strong knowledge of the way merchandising works and how to sell and appeal to customers properly.
If a golfer walks into the shop with a problem or an interest, you should be able to help them with that need.
At first, for many assistant golf professionals, it can feel like folding shirts is not why you got involved in the business, but eventually, you will learn what a great looking shop can do for a golf club.
As you work your way into becoming a head professional, the merchandising skills you learn will be very important.
4. Club Repair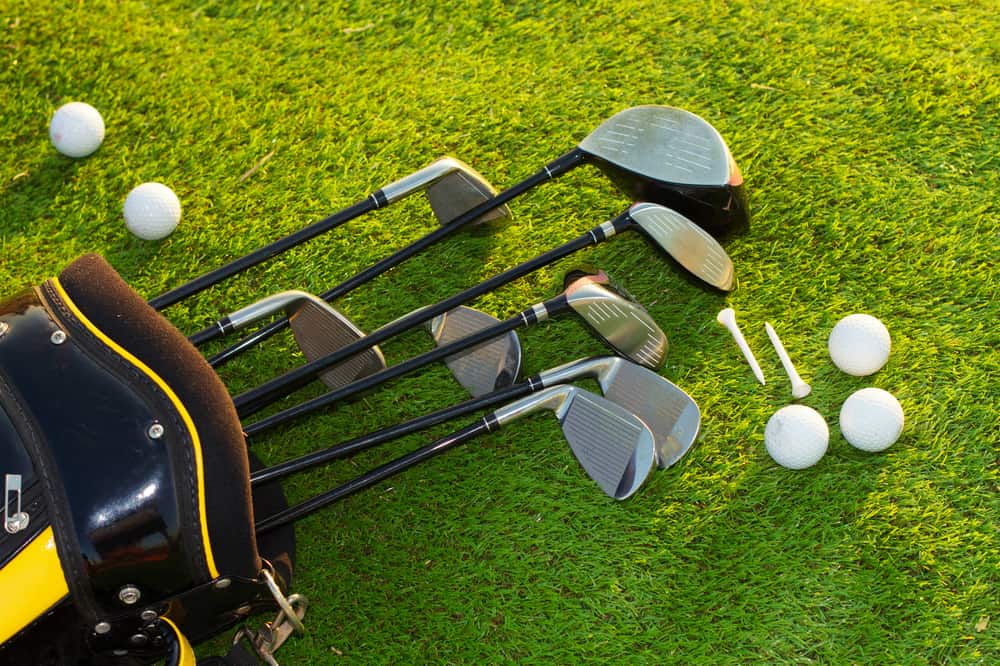 Some golf clubs have a club repair specialist who can put new grips on clubs or adjust the lie and loft for members who need it.
However, many smaller golf courses do not have this luxury, and assistant professionals need to be the people in charge of club repair.
Club repair is a skill that is good to learn, and it can also be an additional source of revenue for some golfers.
Learning to put grips on golf clubs doesn't take very long, but it is a skill that most golfers don't have.
In addition, knowing something about club fitting is only going to help with this process as well.
5. Equipment Specialist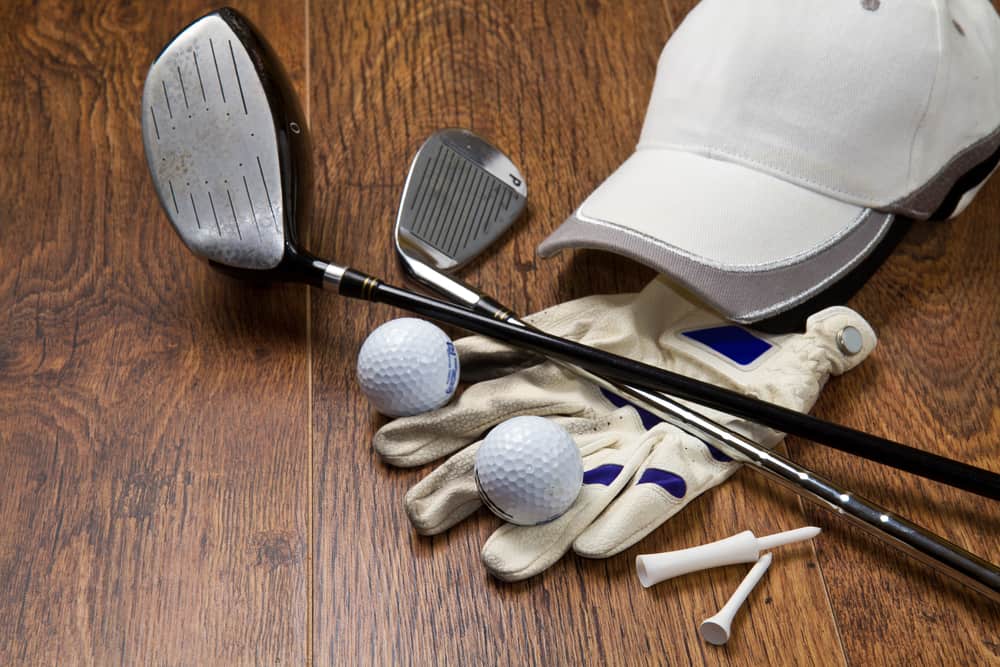 Golf equipment changes very often.
If you really like golf equipment and can understand the technology involved with the latest releases, then you should continue to grow that skill.
Golfers typically have no idea what they are looking for when it comes to new golf clubs.
They will expect the advice and knowledge of an assistant golf professional to help them with their decision.
Learning about this equipment and then being able to teach golfers what they need to know is an essential part of being assistant golf professional.
If you have a general idea of what swing speeds need, what clubs, how to adjust the head of a driver, what makes a putter a better fit for a player, you will work to develop some trust with the membership as well.
This can often lead to more lesson opportunities and great responsibility.
The more that an assistant golf professional can do to prove their knowledge of the game, the easier time they will have in growing their career.
6. Member Customer Service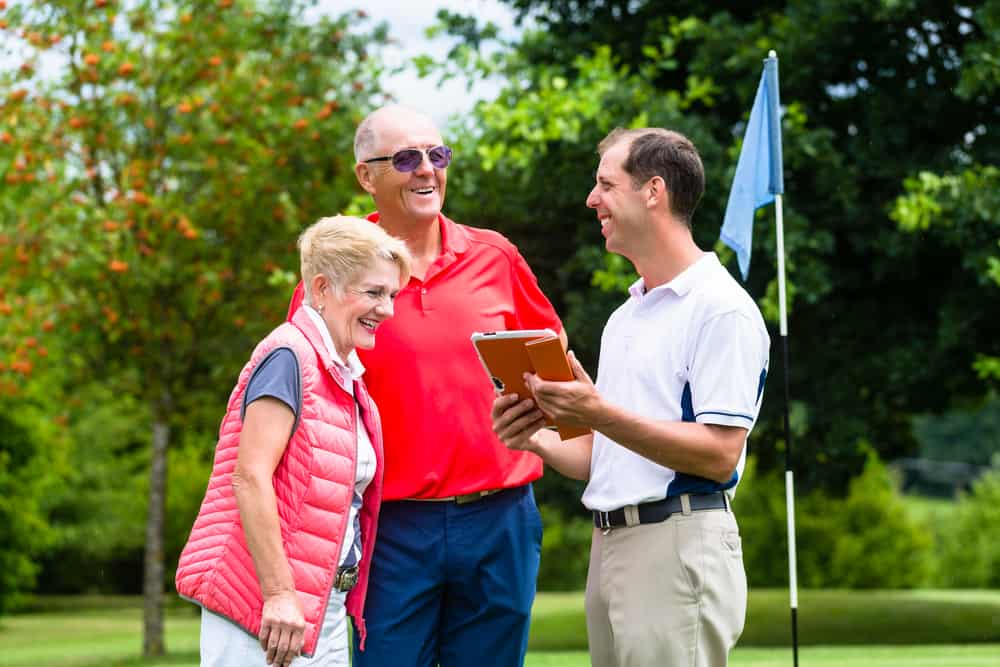 At a private country club, the assistant professional is very heavily involved in member customer service.
Whether you are checking someone in to play golf, helping their guest find a pair of shoes, or fixing an issue they had with their handicap posting, you will help members in various ways.
The members of a private country club pay a lot of money to belong to the club.
They expect to use the assistant golf professionals as a resource to help their games and to help ensure that they have a great time on the golf course.
Member complaints can vary widely, and assistant golf professionals need to understand these complaints and help golfers get to the next level in their golf game.
Customer service is a tricky thing, and many people don't want to do it.
However, if you want to be an assistant golf professional, you will need a strong understanding of customer service and how it can help grow your career.
Treat members the right way, and you will go very far in the golf industry.
Conclusion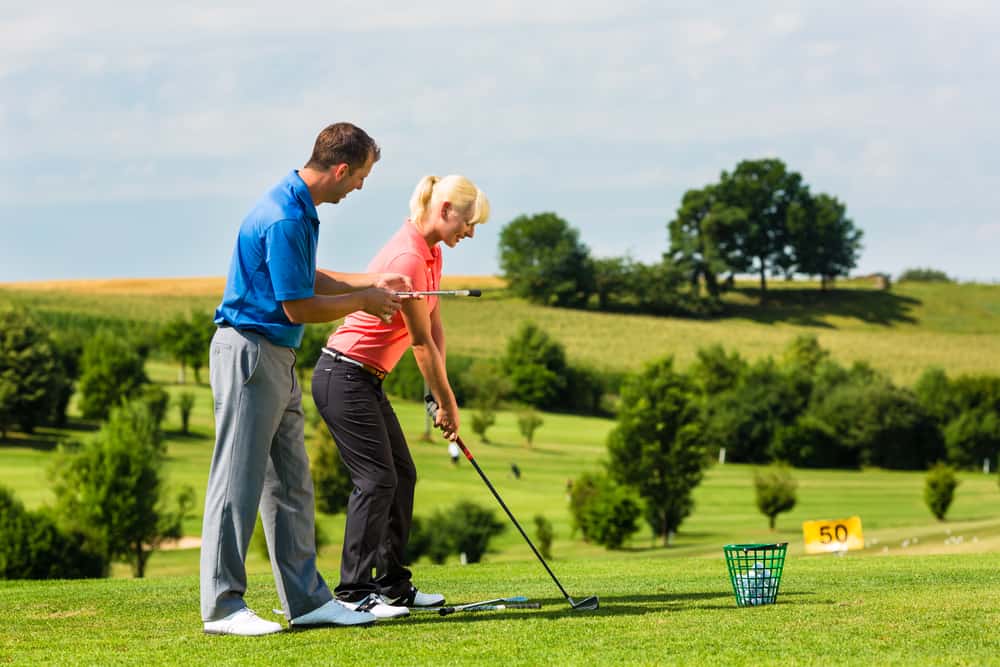 Hopefully, you now feel like you understand what it takes to become an assistant golf professional and then what your responsibilities will be like once you have gotten the job.
This is an excellent career for anyone who loves the game of golf.
Most golf clubs provide a great package that will allow you enough money and benefits to support yourself and to get to be surrounded by a game you love.
If you enjoy golf and think that it can be a career for you, try to talk to one of the assistant golf professionals at a course you play.
They might be able to tell you whether or not the career is for you and answer any questions that you have about the career.