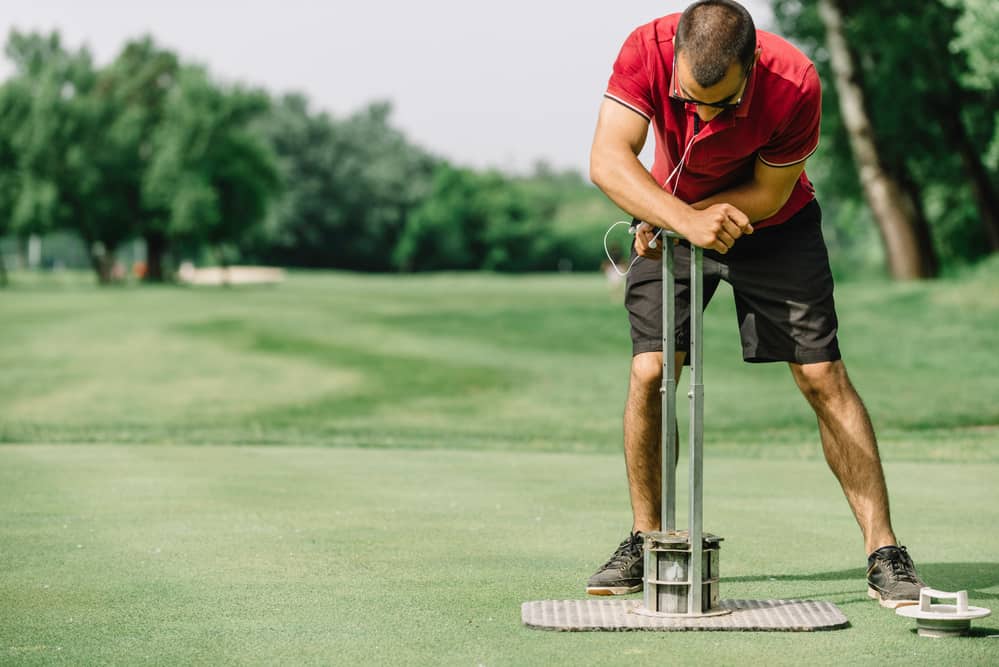 Working at a golf course can be a great thing for a wide range of people.
The interesting thing about working at a golf course is that there is much more to it than you might think.
Golf courses have food and beverage and grounds crew that help keep them up and running.
In order to keep the golf course open, there are quite a few positions that need to be filled.
Some people like to work at golf courses because it often comes with the ability to use the golf course.
Others have a desire to make a future in the golf industry.
Of course, some people simply want to try and find a job, and the local golf course is the best place to get that done.
Getting a job at a golf course can be beneficial to your well-being and your wallet.
However, sometimes these jobs can be hard to come by.
Depending on the type of job that you are looking for, it can take a bit of time and work to find the perfect golf course job.
We have put together the top ten ways for you to go about getting a job at a golf course.
There is sure to be an option on this list that you have not thought of just yet.

How To Get A Job At A Golf Course (Top 10 Ways)
1. Look For Openings On Websites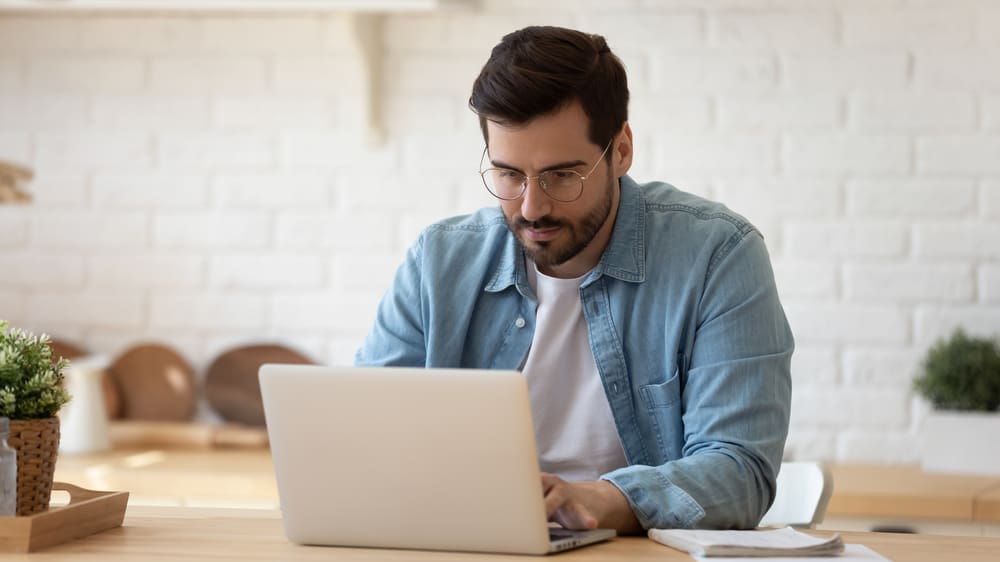 The first and easiest way to start looking for golf course jobs is to look for open positions on hiring websites.
There are websites like Indeed and even some that the PGA of America has for golf-specific jobs.
Local country clubs may even hire for some positions by using Craigslist to post the job opportunity.
Regardless of how you start looking for a golf course job, it makes sense to hit as many of these websites as you can.
Some golf courses will only advertise on one website while others will cross-post the job listing across dozens of websites.
One of the major issues that you will run into with this process is that the golf courses near you will likely have limited openings.
Although golf is a popular sport, there are probably only a few within driving distance of you.
Chances are you will want your commute to work to be under thirty minutes.
Therefore, it makes sense to look for openings that will allow you to be close to your home but still land the job you are looking for.
Sometimes with the golf business being so diverse, you will need to be sure to search a certain way on these job websites.
If you search for a specific job at the golf course, you may not see anything come up.
It can make more sense to search the word golf and hope the search returns you anything related to a golf course or country club in your local area.
Once you see the positions listed, you can get a better idea of which of these jobs is best for you.
Some will allow you to apply directly on the job search website, and others will give instructions for how to reach the right people at the golf course.
One of the best things you can do for yourself is to sign up for alerts so that each time a job comes through that seems as though it would be a good option for you, you get a notification on your phone.
These alerts will tell you when the job boards are updated throughout the day so that you can save the time of having to continually check on them yourself.
2. Use LinkedIn To Make Connections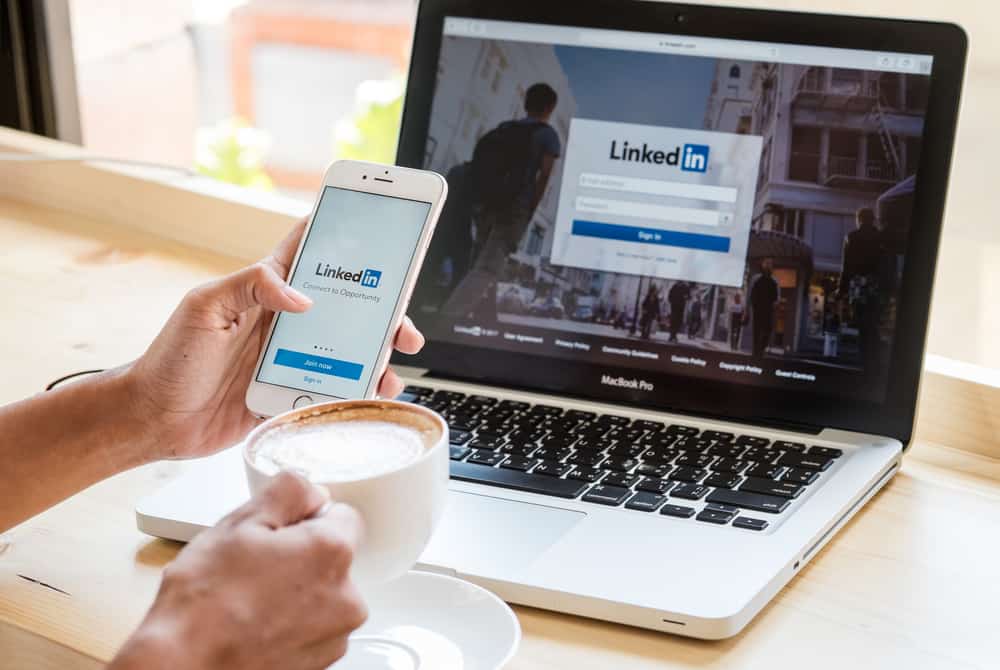 Interestingly LinkedIn also has a job board.
The LinkedIn job board is a good one, but LinkedIn can be used in so many other ways.
If there is a particular golf club where you would like to work, you can find other people who are already working there.
If you make a connection with them on LinkedIn, you can tell them that you are looking for a job.
When you make these connections on LinkedIn, it is important to remember that you are not the only one making the connections.
Therefore, it makes sense to stay polite and ensure that you are adequately portraying yourself as someone a golf course would want to hire.
Some golf courses will struggle with getting enough employees, but others will have more applications than they know what to do with.
When you start trying to make connections on LinkedIn, you are going to have a hard time if your profile does not look good.
The profile of your LinkedIn account should be complete, and it should have up-to-date information about you and your abilities in the golf industry.
If you have worked at other golf courses or have played in many great golf tournaments, then your LinkedIn profile should reflect all of this.
3. Be Open About Different Positions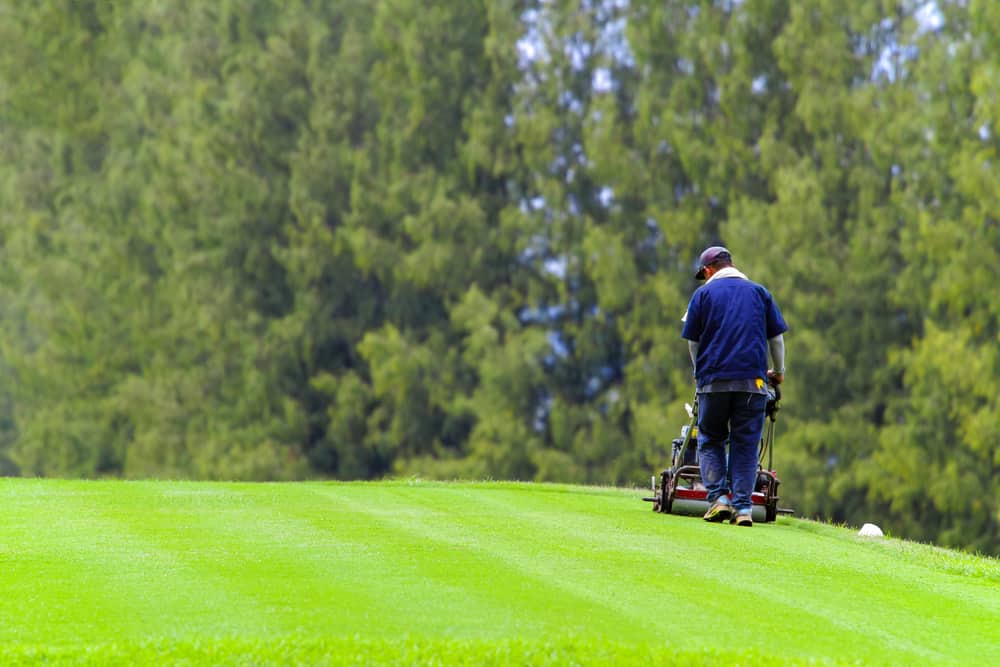 When you want to get a great job at a golf course, you need to be open about the positions that you are going to be considering.
Imagine, for instance, that you want to be an assistant golf professional.
As great as the job of an assistant golf professional can be, it also can end up being difficult to get.
Instead, you may be able to get a job in the cart room or as a valet at a golf course.
This may not be the ultimate job for you and your future, but it is a way in the door.
It is no secret that if you are hard-working and good at what you do, you will move up quite quickly in the golf industry.
Those who have the drive and want to make it to the next level will be recognized by golf professionals and moved up the ranks as soon as positions are available.
Making it from outside cart service to an assistant professional at a golf course is a great accomplishment.
However, you will have to put in the time and prove that you are capable.
If you can do this, all you will need is a foot in the door, and you will likely never struggle to get a golf course position again.
4. Contact Friends And Family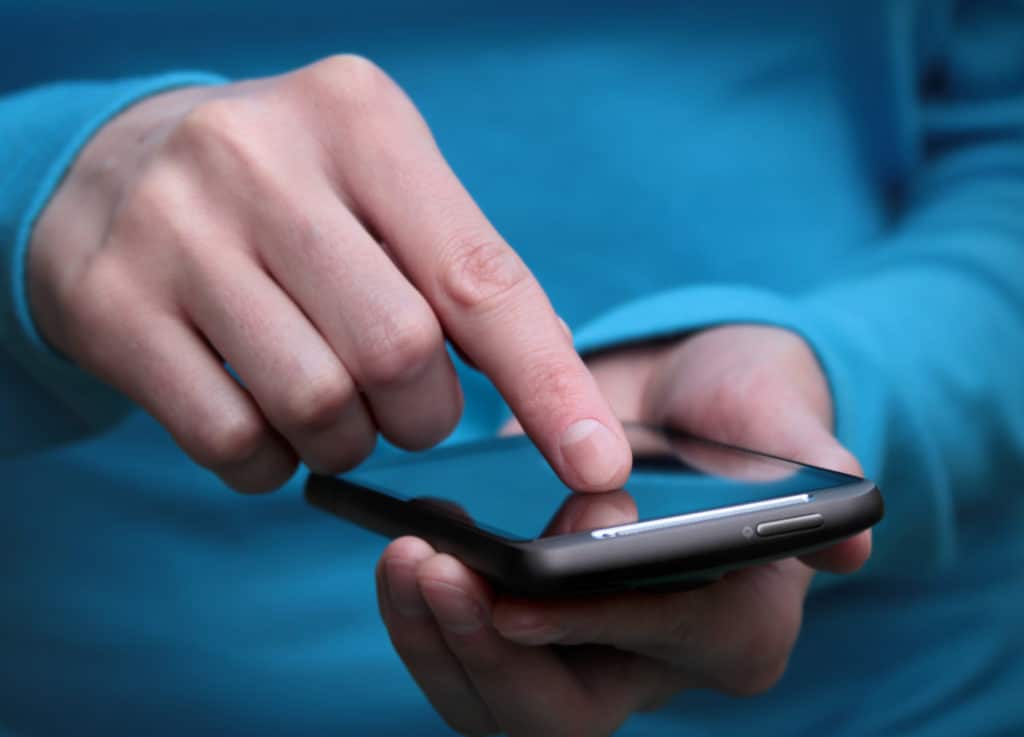 Friends and family can be quite helpful in finding a position at a golf course.
The great thing about these people is that they may even do a better job of talking up your skill level and what you can do.
Friends and family know what a great asset you can be to a golf course, and they won't be afraid to share that information with their connections.
You may have friends or family who work at a golf course, or they are members of the course.
Many private country clubs like to hire people they know before they put out the word that they are hiring.
Sometimes keeping things in-house and connected can help provide a better level of customer service to the club members.
When you approach your friends and family about getting a job at a golf course, make sure that you are clear about what you are looking for.
Explain to them what your plans and goals are.
If they are going to be reaching out on your behalf, you want to make sure the initial impression is a good one.
If you are not sure how you can benefit the golf club with your current skill set, you may want to figure this out before reaching out to friends and family.
In addition, it is smart to ensure that you really want the job you may be offered.
The last thing you want to do is ask someone to go out on a limb for you and then turn down the offer that they give you.
5. Give The Head Professional A Call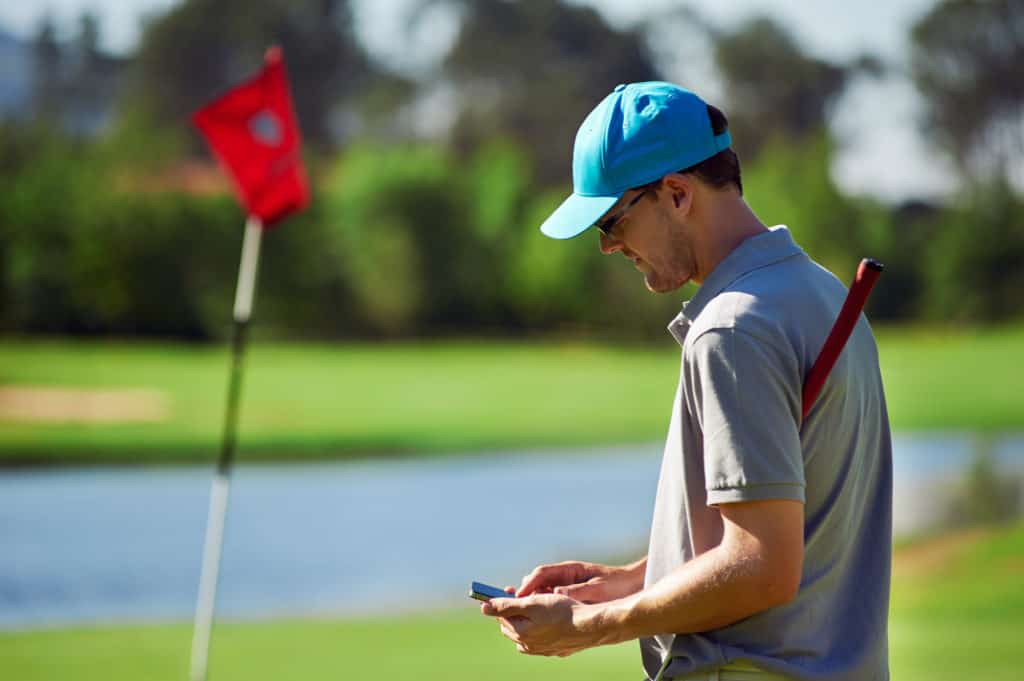 Golf courses are typically run by head professionals or directors of golf.
These individuals have a long history in the golf business, and they have once been in your shoes.
Therefore, you can sometimes reach out directly to the head professional of a golf club and let them know that you are considering a job at their golf course.
Try to let the head professional know that you will bring in a resume, and the resume will give more details about your history and skills.
Many times, this phone call combined with the follow-up of the resume will be much more beneficial than simply sending a resume over to a golf club.
Although we all like to think that our resumes are handled with care and carefully read over by the people in charge, this is not always the case.
Chances are you are not the only one who is looking for a job at the local golf course.
People all over the country may be applying for positions, and each of these resumes will be looked at and considered.
Before you call the head professional at your local course, make sure that you know what you will say and how you will present yourself.
Some people get nervous on phone calls, and it can show.
If you are unsure of what you are planning to say, write it down and run through it a few times before you pick up the phone.
Always ensure that if you say you are going to send a resume over, you do indeed send it over.
6. Go To Local Job Fairs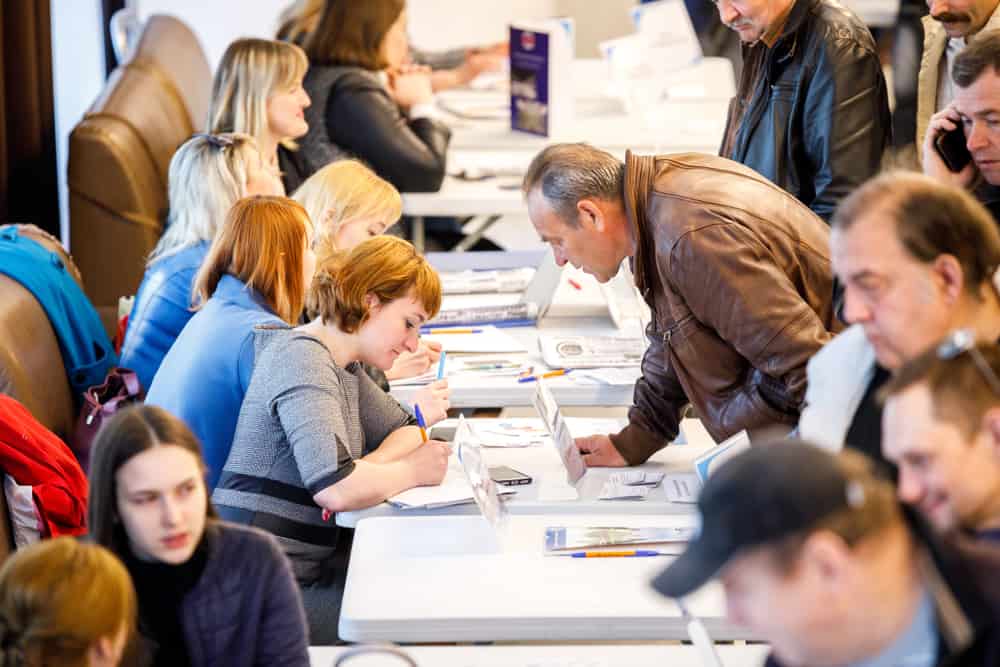 Most communities will host job fairs from time to time.
In addition, if you live near a large country club or system of golf courses, they may host their very own job fair.
When you are going to a job fair to get a job at a country club, you will have to be open to accepting all types of different positions.
They may only be hiring servers or valets for the foreseeable future, but you will be where you need to be when the next great position for assistant golf professional comes up.
The job fairs are a great option because the environment is typically a little less formal than an interview, and you may give a better representation of who you are as an employee.
Local job fairs also allow you to meet some of the people that you may be working with as well.
If more than one golf club or country club is part of the job fair, you will enjoy getting to see which of these would be the best fit for you.
Always make sure that you are adequately prepared for the job fair with an updated resume and a small discussion about your skills so that you can share it with the potential employers that you will be meeting.
7. Start To Play That Course Often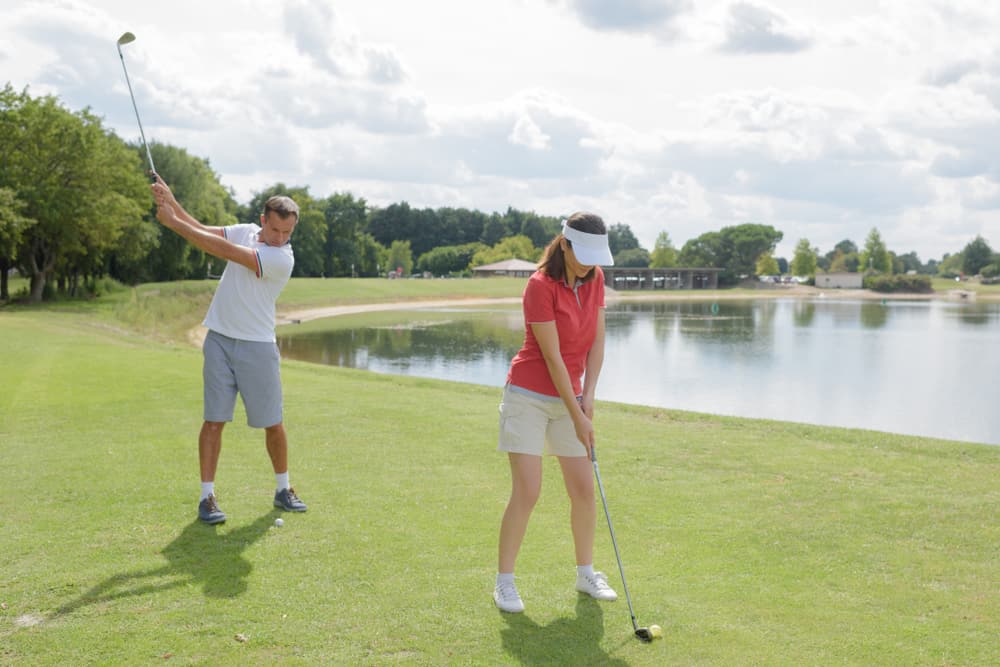 One of the most unique ways to get a job at a golf course is to start playing that golf course quite often.
If you are thinking of getting a job at a golf course, you most likely enjoy the sport quite a bit.
It is a good thing to let golf courses know that you enjoy the sport of golf, as they will likely be more interested in hiring you.
The best thing to do is to be friendly to the people who work at the golf course and start to develop a relationship.
If you become a regular at the golf course, chances are they are going to know you quite well and maybe even enjoy playing a round of golf with you.
Once you have this relationship in place, you can start to express your interest in potentially working at the golf club.
This should really only come after you have started to develop a relationship with the people who work at the course.
Going to the golf course for the first time and asking about a job may not come across the right way.
Anyone in the golf industry will tell you that the best way to get a job at a golf course is by working with people you know.
Having this foot in the door with relationships already in place is the easiest way to get a job.
This, of course, is much harder to do at a private country club than it is to do at a public golf course.
When you start playing a golf course often, make sure that you are friendly and polite to all members of the staff, not just the golf shop staff.
If you are careful about how you handle this process, these people could end up being your coworkers sooner rather than later.
8. Go To A Golf Management School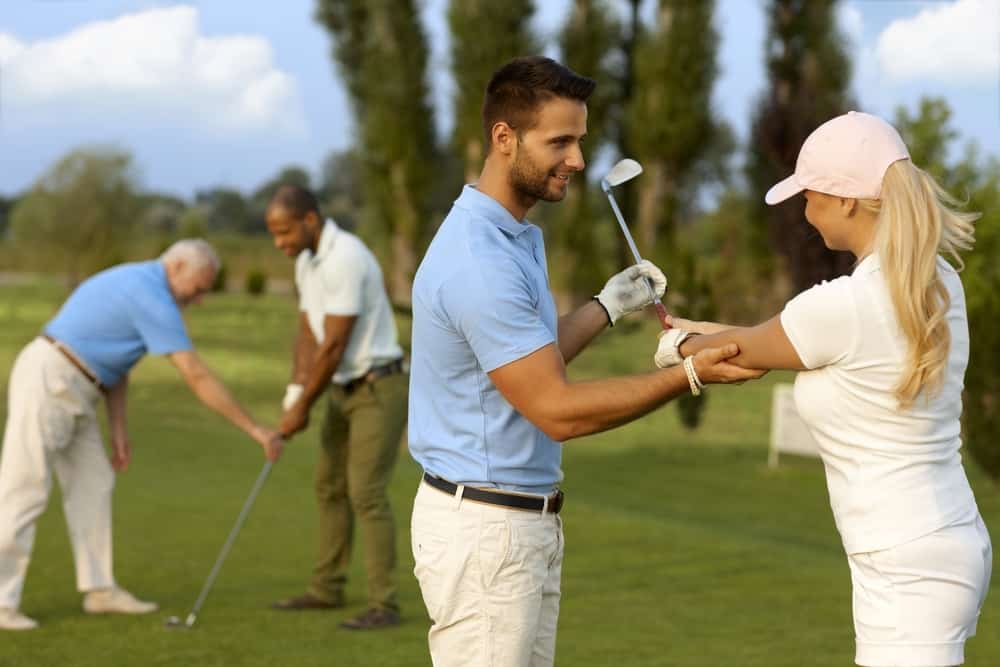 Several colleges across the country offer programs for future golf professionals.
These programs can last two or four years, and they will help young people graduate with a lot more knowledge about the golf industry.
Golf management schools are helpful in that they give you a general idea as to everything that is involved in the golf industry.
These schools are typically affordable and offer good scholarships.
However, the most important part of the golf management schools is that they help you land jobs and internships.
These schools develop a reputation, and golf courses know that they are properly training employees to do a good job.
Therefore, many golf courses will reach out to the schools and see who their best students are and who would be a good fit for these clubs.
The professors and career administrators who work at these institutions will have relationships with golf professionals all across the country.
Going to a golf management school is a bit more involved than simply getting a job as a cart attendant at your local golf club.
Therefore, you may want to consider if the golf industry is the best choice for you before you head down this route.
Overall, the golf management school is a great overall career decision, but it is not for those who don't truly love the game of golf and all that it has to offer.
9. Look On Golf Course Website For Openings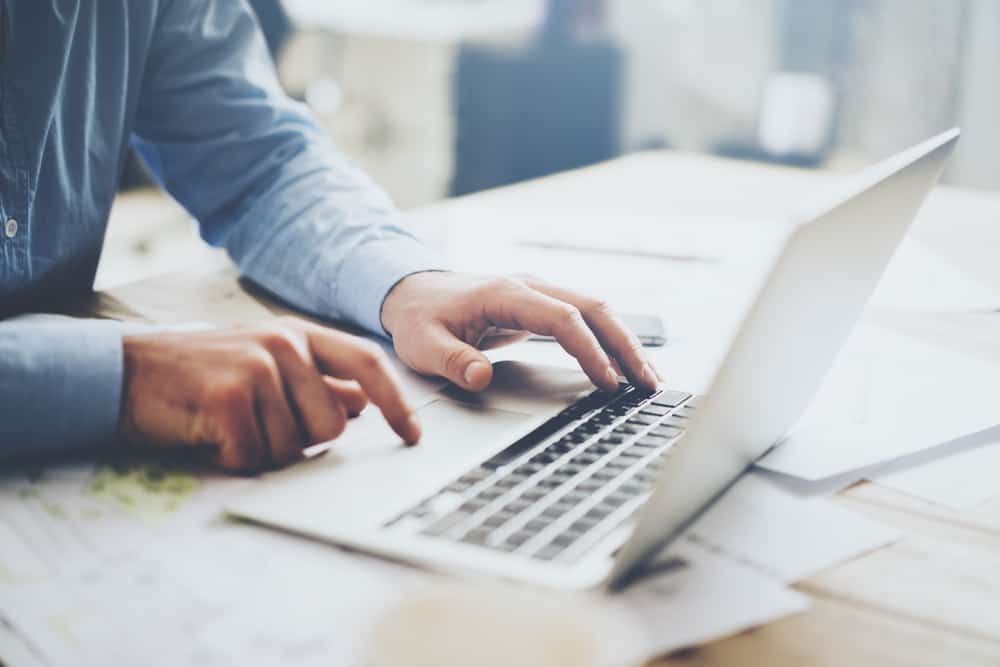 Some golf courses are not going to pay for expensive job postings on the large job boards such as Indeed or Career Builder.
Many golf courses have a website that gets a good amount of traffic.
Therefore, these golf courses can put a job posting on their websites, and it will bring enough attention to their need to hire great employees.
The websites of all local golf courses you are interested in working for should be quite easy to find.
In addition, you should be able to see contact information for many of the professionals or general managers at the club.
The website may not be updated all that often, so it makes sense to set a reminder for yourself to check this website every week or so to see if anything was changed.
The golf course websites can also give you more information about the club so that you sound informed when you eventually go to your interview.
10. Play In Local Golf Tournaments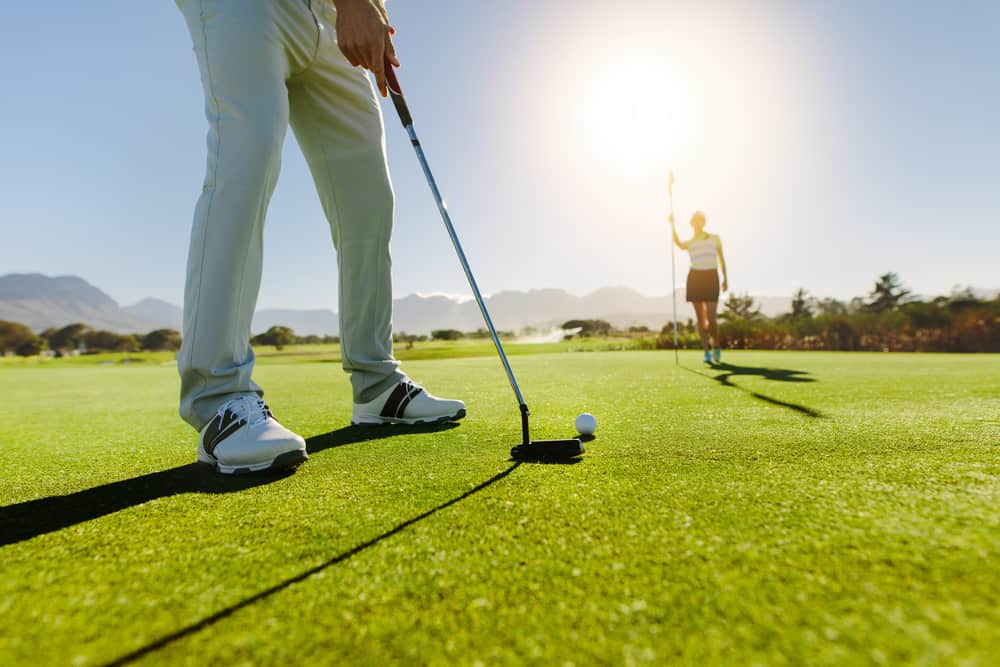 Last but not least is the idea that playing in local golf tournaments can help you get a job at a golf course.
Golf course professionals and staff will have a very good handle on who the great local players are.
If you are a golfer who can play very good local golf, you will earn a name and a reputation for yourself.
Private country clubs love to have a golf professional who is also a great player.
If you start playing in local tournaments, chances are you will play at some of the courses that you are interested in working at.
This is all about networking and building your relationships and social circle.
Playing in golf tournaments is a great thing to do, regardless of whether you are looking for a job in the industry or a career as a golf professional.
Conclusion
Hopefully, you now feel as though you have some better ways to get a job at a golf course.
Working at a golf course can be a great way to combine something you love with something that produces income.
Overall, golf courses have lots of different roles and positions that need coverage.
If you are open to the opportunities that are presented to you, you may end up with a long career in the golf industry.
Don't be afraid to start at the club doing something that is not your dream job.
If you are a good worker, you will move up the ranks rather quickly.
The golf industry can lead to a long career and lots of great benefits, so it pays to get started on your journey today.