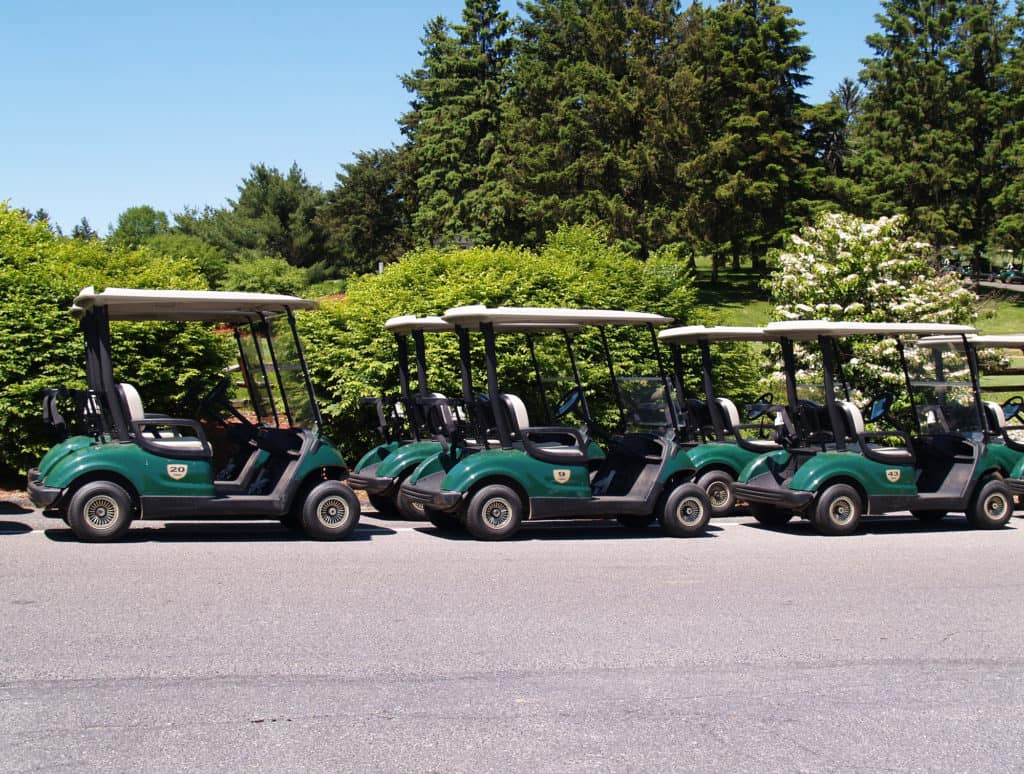 Buying a golf cart can be a great investment for many people and is one that you probably won't regret.
However, if you cannot afford to buy one – or only want to use one temporarily – renting is also a good choice.
As a result, it is important to know how much to anticipate for this process.
We'll discuss both how much it costs to rent a golf cart temporarily and how much you'll pay to rent one for more long-term situations, such as a semi-permanent use for your home or property.
How Much Does It Cost to Rent a Golf Cart?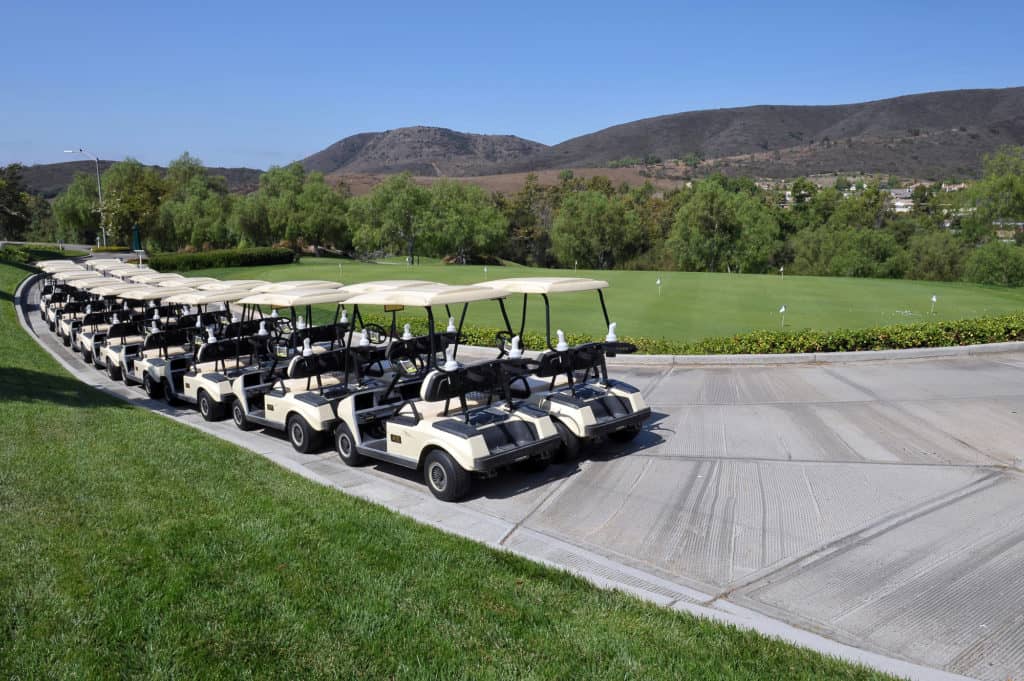 Prices Vary Based on Cart Size
Golf cart rental prices are typically pretty standard throughout the country.
However, they take on many different elements, each of which can vary in many ways.
For example, you may want to rent a golf cart for a special event – which is what most of this section will discuss.
Or you may want to rent one for use at your home, as you would an automobile.
As a result, there are many elements that must be balanced to ensure that you get the proper pricing down.
For example, most rental places rent carts out by the day, rather than the hour.
Though hour rental rates may be available from some companies, these are usually designed to be a little higher to get you to invest in a daily rental.
For example, you may find some centers that charge $15 per hour.
That may seem like a good deal until you realize that costs can be much more economical for a daily rental.
Why do golf cart rental companies use this business model?
Typically, it is easier for them to care for a golf cart rented once a day, rather than multiple times.
For example, it is easier to keep the battery charged, simpler to keep them clean, and usually causes a lower potential for damage.
That's because fewer people will drive them, decreasing the chance of various types of adverse driving problems.
So, what is a typical rental rate for golf carts?
Again, that all depends on the size of the golf cart that you rent for the day.
We took one rental company's prices as an example and researched others – we found that the prices we're quoting here are pretty typical for this market.
Though there may be some differences depending on geography and other elements, you can usually anticipate very similar costs as to the ones we're quoting here.
For example, the company that we're quoting rents two-passenger golf carts for $55 per day.
That cost is per golf cart, so if you have a special event that requires multiple carts, you're going to pay much more.
And the prices here go up, depending on the size of the cart.
For example, a four-passenger golf cart is $65 per day and a six-passenger cart is $110 per day to rent.
In this scenario, the four-person cart is probably the best option.
For example, if you rented two 2-person carts to handle the same number of people, you'd pay $110 per day for the carts.
And if you needed carts for eight people, two 4-passenger golf carts ($130 per day for the carts) is your best bet.
The six-passenger cart is a lot harder to justify, unless you have a large number of people to move.
Other factors to anticipate include a golf cart with a utility box – a two-person model – costs around $70 or so to rent.
Now, you also cannot discard delivery fees for your cart.
If you are delivering a golf cart to a special location that is 20 or less miles from the rental center, you'll pay $75.
After that, every additional mile is $2.25 more.
Remember – this just an estimate and prices may vary heavily.
Rental Prices for More Extended Situations
The average price that you'll pay to rent golf carts for extended uses often varies, depending on many factors.
For example, you usually need to stick to a specific mileage amount on your cart to ensure that you don't go over.
If you put too many miles on the cart, there's a good chance that you'll have to pay extra cash.
The rate varies but is often at least several dollars or more per mile.
That said, the rental rate is usually lower than you would get for short-term rental situations.
That's because rental experts want you to invest in a longer rental length because it ensures that they get the most out of their time with you.
So you may have to pay a lump sum of $500 for a two-month rental, but also need to take into account wear-and-tear fees, charging costs, and much more.

Find Golf Cart Rentals Near You
Are you looking for a great place to rent golf carts in your area?
We have all the best golf cart rental locations in your area!
Just use our interactive map below that automatically finds all the golf cart rental dealer locations nearest to you!
We've made finding a local golf cart rentals simple.
The map above is all you need and it inserts all the results for you.
You don't even have to search, just tap on the markers above!
Make sure you have your GPS turned on if you're using a mobile device.
To see how to turn on your GPS, click here if you have an iPhone and click here if you have an Android device.