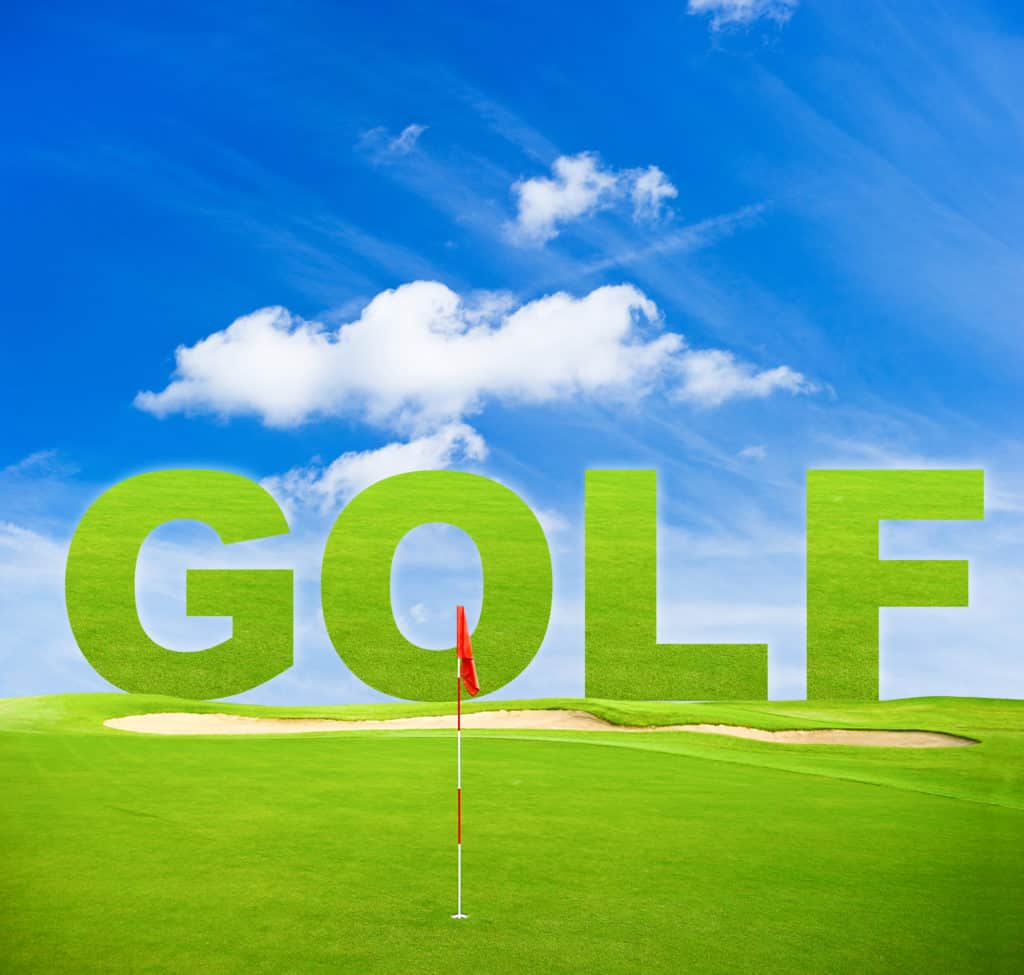 Golf originated on the eastern coast of Scotland near Edinburgh.
Those were the early days when players used to attempt hitting a pebble over sand dunes and around a specific track with the help of a bent stick.
The nation was so enthusiastic about golf that they neglected their military training in order to play this game.
The Scottish Parliament had to put a ban on the sport that was later removed when the game got royally approved during the rule of King James IV of Scotland.
It became an official sport in 1744.
The rules introduced at that time will sound familiar to many of us.
Golf has been played for more than 600 years and is evolving with time.
It is not only a recreational activity, but it has a great economic impact as well.
Nowadays, golf has more than 450 million fans from all over the world, which makes it one of the top 10 popular sports in the modern era.
It takes years to master this game because golf is a search for perfection and balance.
It requires concentration as you have to use your hands as well as your brain.
Golf is quite a difficult sport, but the best thing is that it can be played by people of every age group, gender and skill level.
In golf, unlike other sports that you play, the lowest scorer wins the game.
You get a certain score each time you swing at a golf ball, whether you only try to hit it or actually end up hitting it.
You count the strokes from the first shot on each hole until you get the ball into the hole.
Whether you are a beginner or a professional golfer, your goal is always to lower your average score.
If you are a beginner, you might have a lot of score-related questions in your mind.
Don't worry because this article is going to answer all of them.
We will help you explore scoring details of the game and know how you can ensure that you do way better in your next game.
You will get to know about some of the important terms in golf, especially related to scoring.
Average Golf Score – How Does Your Score Compare?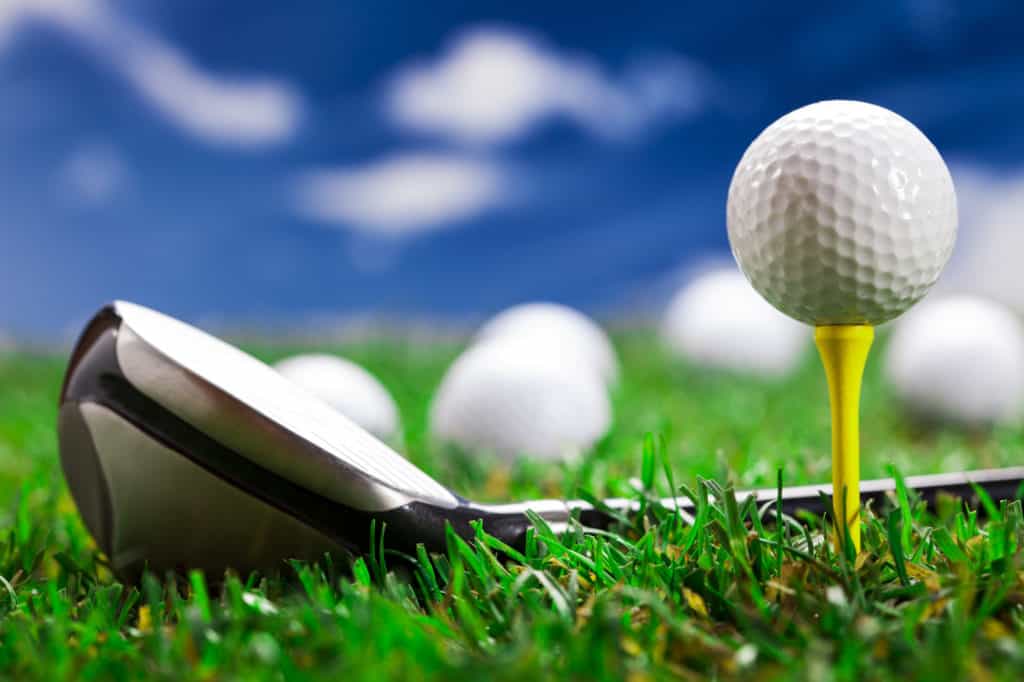 Let's discuss some terms in golf that are mainly used for scoring and that you will hear frequently on a golf course.
What Does Par Mean in Golf?
All intentional attempts to hit the golf ball are counted as strokes.
Are you wondering if you hit the ball accidentally with a practice swing, would it count as a stroke or not?
Well, it completely depends on whether the ball is in play.
The ball is in play since the moment you hit it at the tee area until you putt it into the hole.
If the ball is in play, an accidental hit is counted as a stroke.
If the ball is on the tee area but you haven't hit the ball even once, it means the ball is not in play and it will not be counted as a stroke.
One has to be very careful while making a move when the ball is in play.
Every golf course has a number designated to it, which is called par.
It is basically the approximate number of strokes/shots that are required to hit the ball and eventually putt it inside the hole.
Par is used for scoring purposes in golf.
For example, if the par specified for a hole is 3 and it takes 4 strokes to putt the ball in the hole, your score will be +1.
If the overall score for a course sums up to a number like 72 and upon calculating your score, you find out that you obtained a 90, your score for that game would be +18.
It can be said that for each hole, the golfer scored 1 stroke over par for an 18-hole course.
Some other important terms that are used are listed below:
Par – a neutral score (for example, having 5 strokes to complete a par-5 hole)
Hole in one – putting the ball in the hole with just one shot
Birdie – 1 stroke less than the par specified for a hole
Eagle – 2 strokes less than the par specified for a hole
Double eagle or albatross – 3 strokes less than the par specified for a hole
Condor – 4 strokes less than the par specified for a hole
Bogey – 1 stroke more than the par specified for a hole
Double bogey – 2 strokes more than the par specified for a hole
Triple bogey – 3 strokes more than the par specified for a hole
All these terms are briefly explained below for better understanding.
What Does Hole-in-One Mean?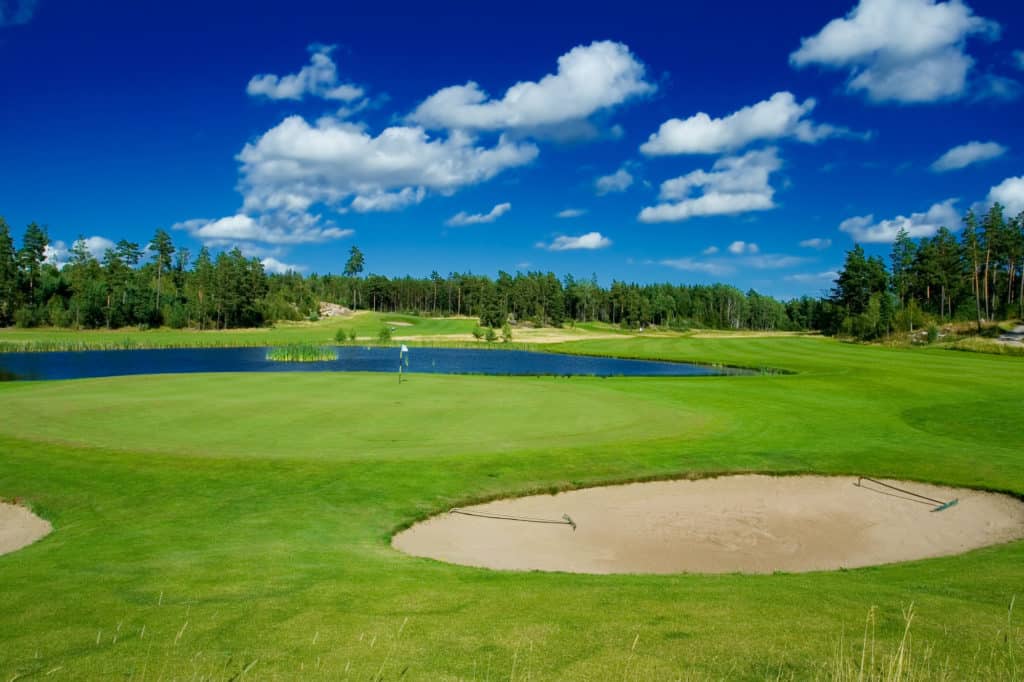 A hole-in-one will occur when a golf player putts the ball on the tee shot.
The tee shot is always the first stroke played from the tee of a golf hole.
A hole-in-one is experienced most often on par-3 holes since in that case, the distance from the tee to green is manageable for most golfers.
Only when a witness can verify the score is a hole-in-one considered official.

What Is Birdie?
It is a score of one stroke less than the par.
While a birdie can be achieved on any hole, it is often achieved on par-4 and par-5 holes.
In case of a par-3 hole, it is a tough nut to crack because it will require golfers to putt the ball in just two shots.
Scoring a birdie is the minimum achievement every golfer wants.
Doing it on every single hole is pretty impressive for a golfer, but it takes years of practice to achieve that on every hole.

What Are Eagle and Double Eagle or Albatross?
An eagle is a score that is obtained when a golfer completes a hole in 2 shots less than the par.
Eagle mostly occurs on par-4 and par-5 holes.
A double eagle or albatross is when a golfer completes a hole in 3 strokes less than the par such as a par-5 hole in two shots.
To achieve this score, a golfer would have to drive the ball from the tee in the first shot and, in the second stroke, putt the ball into the hole.
In golf, an albatross or double eagle is a rare and tough achievement.

What Are Bogey and Double Bogey?
Bogey is used to address a score of one-shot above par.
Similarly, a score of 2 shots above par is a double bogey, 3 shots over par is a triple bogey and 4 shots above par is a quadruple bogey.

What Does Above Par Mean?
In golf, scoring above par means scoring a bogey on every hole.
For a beginner, this is a good par score.
Scoring bogeys in golf may not sound too pleasing, but it is a symbol that a player has the potential to become a great golfer.
Every player wants to score a par or under par, but it takes a lot of practice.
If you are scoring bogeys, it's still well and good.

What Is an Average Golf Score for 9- and 18-Hole Courses?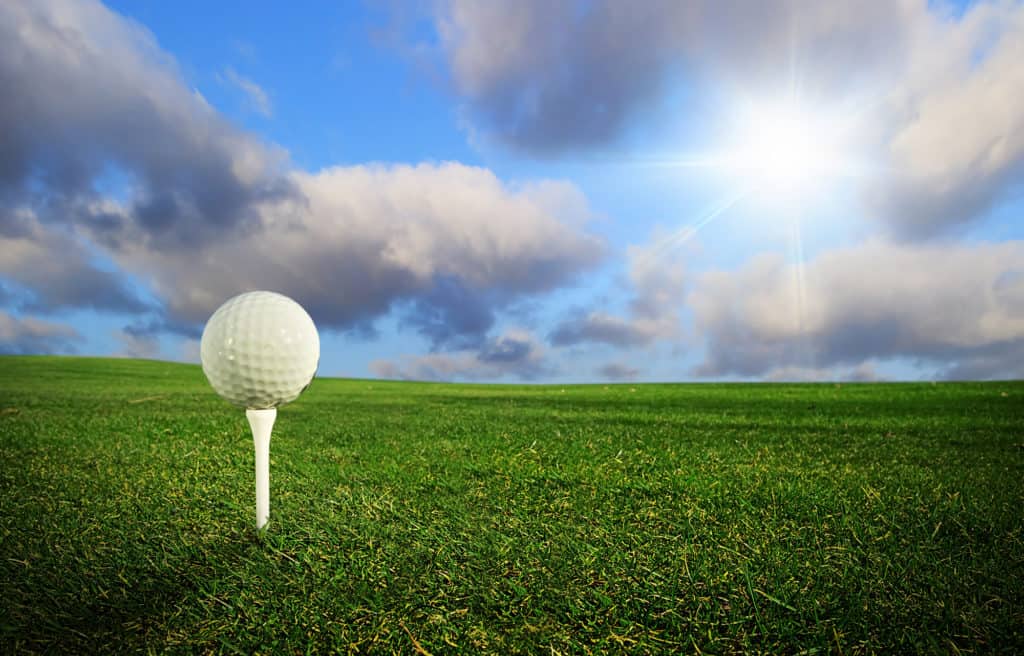 Golf courses are in two different sizes: a full-sized 18-hole course and a smaller 9-hole course.
As you might have guessed, an 18-hole course is longer as compared to a 9-hole course.
Professional players always play on an 18-hole course.
For such a course, an average golf score is considered to be 90.
A good golf score is considered as any score below 108, whereas a bad golf score is 120 or above.
These figures are not accurate for every player since scoring in golf depends on other factors as well, which are discussed later in this article.
Although technology has grown and there are improved club designs in the market, the average score still hovers around 100 for amateur golfers.
If you want a quick game or are an amateur player, you should go for a 9-hole course.
For a 9-hole course, 45 is considered as a good score and any score above that is considered bad.
Understanding the Math of Golf Scoring

What Is Handicap in Golf?
In golf, handicap determines the strength of the player.
It is a numerical value that is used to define a golfer's potential to compete against each other.
The lower the value of handicap, the better it is.
For example, if you have a handicap of 4 and your friend has 8, it means you are a better player.
To be exact, you are 4 strokes better.
Thus, handicap is basically the number of strokes over par that you should take while competing.
Remember that a golfer is only eligible for handicap when they have played at least 10 rounds.
To understand it better, assume a scenario where you are going to play at an 18-hole course with a par of 72.
If you have a handicap of 6, you have to play all holes with 78 strokes.
On the other hand, your friend has a handicap of 10, they will be required to complete with 82 strokes, which is 10 strokes over par.
How To Calculate Your Golf Handicap

What Is a Good or Bad Golf Score?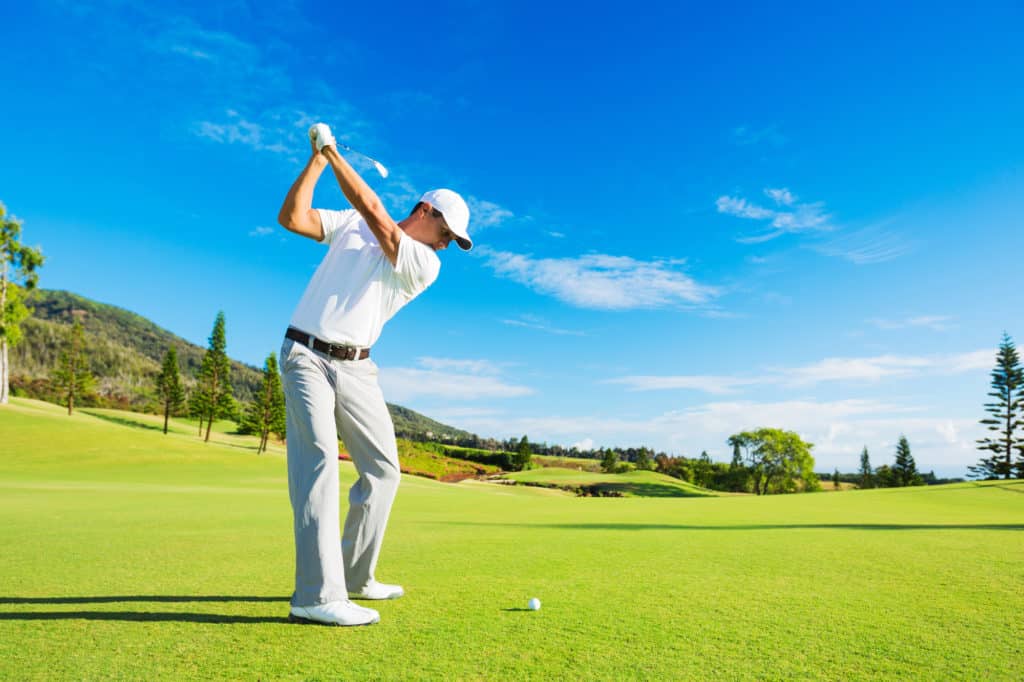 Golf is a sport that is played by people of any skill level.
Your bad golf score might be a good score for someone else and vice versa.
This depends on whether you are an amateur or a professional player.
For instance, if you are a professional golfer, a score of 85 would be bad for you.
On the other hand, if you are a beginner or someone whose score usually lies around 100, the same score would be considered a good score for you.
Hence, don't compare your golf scores with other players.
It might have taken them years of practice and skills to achieve that level.
Along the course, a golfer has to face a number of challenges like markers being out of bound, sand, water, weather conditions, tall grass, trees and other types of obstacles that increase the difficulty level.
In addition to these physical hurdles, a golfer experiences mental barriers and has to make complex decisions like how far should they hit the ball, should they slice or hook the golf ball, or which club should they choose.
Depending on the course, the par score range may differ as well.
This is why you should not worry about your scores if you are scoring less as a beginner.
Worrying will only worsen your progress.
Just focus on your game and have fun while you are at it.

What Is a Good Golf Score on a Par-3 Course?
In a par-3 course, there can be 9 or 18 holes all with a par of 3.
Some courses that are shorter than regulation and have a few par-4 holes are also considered as a par-3 course.
Scoring good or bad depends on the golfer's ability and course's difficulty.
Let's consider a par-3 course with 18 holes scored at 54 par (or 9 holes scored at 27 par).
Any score above the par will be bad for a scratch golfer, but for a bogey golfer with a certain handicap, say 12, any score above 66 (or 39 for a 9-hole course) is bad depending on the course's challenge.

What Is a Good Golf Score for Beginners and Professional Players?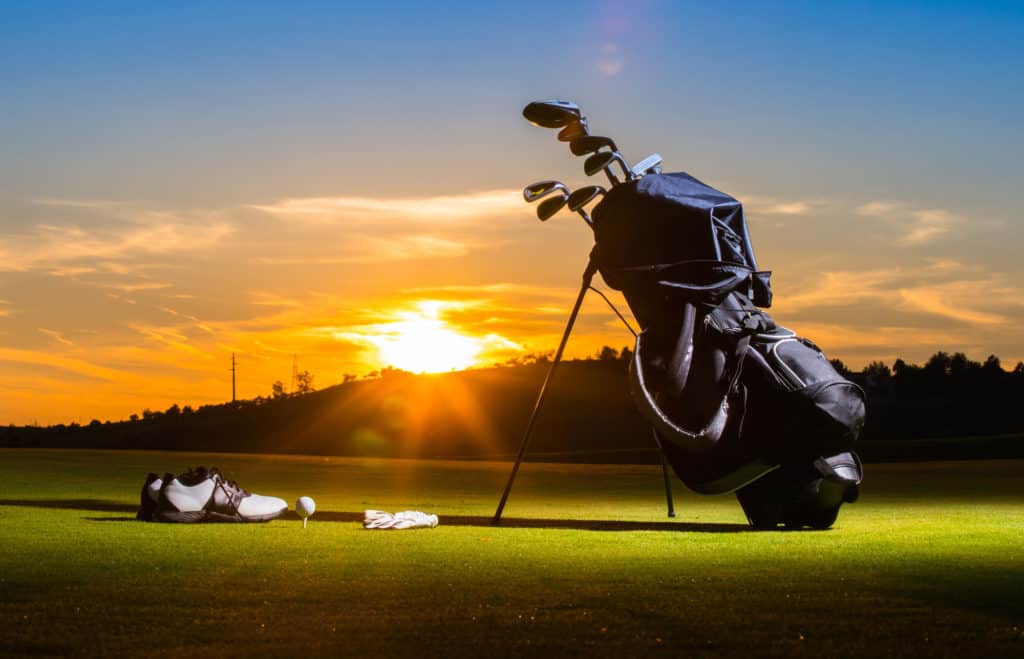 If you are a beginner, you might be asking yourself, what is a good golf score for you?
For young beginners, the range for a good score will be higher than usual.
Children don't have the muscles to hit the ball forcefully to make it go far the way adults can.
Hence, at this age, it is normal to take 6-7 strokes, which makes their score about 170. For 9 holes, a good score can range from 30 to 70.
On the contrary, adult beginners are healthier and stronger. Such beginners are able to swing a golf club with more force and can have a stroke of around 100 within the initial few weeks.
According to data collected by the National Golf Foundation (NGF), 45% of golfers make an average of 100 strokes per round.
Thus, 108 is considered to be a good score for an adult beginner.
For professionals, this level is completely different.
They are able to get low scores consistently and do not get a score more than 3 over par.
Handicaps don't define whether you are a professional golfer or not.
According to experts, a large number of world's best golfers have played with +4 to +6 handicap before becoming a pro.

What Is the Average Golf Score by Age?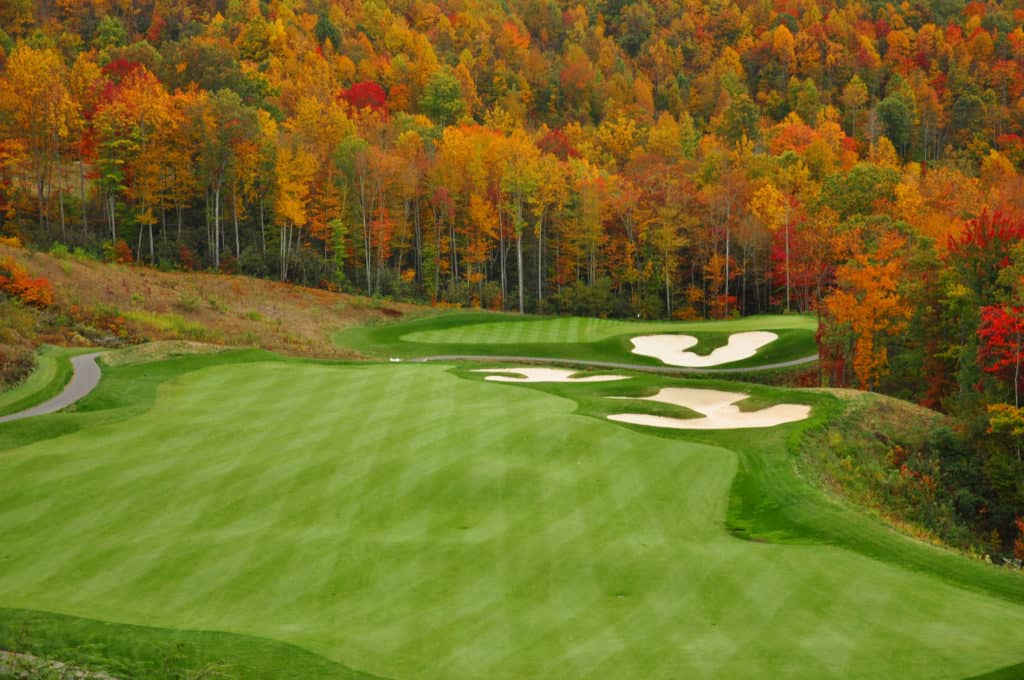 Here is an approximate of average golf scores according to age:
7-12 years: 150-180
12-20 years: 90-180
20-30 years: 80-90
30-70 years: 91-94
The trend shows that the stronger a person's physical and mental conditions, the stronger their game.
At an early age, humans are not capable of exerting too much force, so it takes more strokes to putt the ball in the hole, which is why average scores for that age are quite high.
In comparison, teenagers are more energetic and sharper, so their average score improves.
Since then, golfers take the game more seriously and practice more often, so they are more skilled than amateur golfers and can even score around 70 or less.
As age increases, the strategy-making techniques of the brain improve, hence improving the average score.
However, force decreases with age, so senior golf players use more strokes.
Despite that, most senior golfers can score around 80.
However, elite senior golfers can score around 60 as well.
The actual score depends on the golfer's ability and physical fitness.

Is 85 a Good Golf Score?
Declaring a specific score as good or bad is not the right way to define scores in golf.
You have an idea now about how golf scores depend on various factors that include skills, age, practice, environment, and conditions of the golf course.
Thoughts like, "Will 85 be a good score or not?" are just going to lower your performance due to anxiety.
Instead of thinking about scoring more, one must think of how to efficiently putt the ball into the hole.
Generally speaking, though, 85 is a good score because the average score is around 90.
However, if you are a professional golfer, 85 should not be your best score.
Pro golfers score way better than that.

What Is the Lowest Golf Score? Is 53 a Good Golf Score?
A score of 59 or less is said to be a significant achievement in a professional competition.
Till now, in men's championship, the lowest score has been 62 achieved by Branden Grace in the 2017 Open Championship.
The officially recorded lowest score is 55 by Rhein Gibson in 2012.
He shot 12 birdies and two eagles on a par 71.
This score is recognized by the Guinness World Record as well.
Although some other rounds of 55 were also documented, they were later discounted due to the nature of the round or the length of the course.
In competitive golf, the lowest round is 57 scored by Alex Ross, who scored 15 under par with 1 eagle and 13 birdies in Atlanta in 2019.
Thus, a score of 53 is a big achievement.
You are playing a great game if you get this score.

What Does It Mean to Break 70 in Golf?
When a golfer is at peak performance, they are capable of going incredibly low.
Proper course management, sound decisions and an aggressive way of playing are needed to score around 60.
If a golfer plays all par-3 holes one under and all par-5 holes two under, it can lead to an average par on par-4 holes and allow them to break 70.
At this level of the game, strategy is everything.
Scoring through par-5 holes is a guaranteed way to break 70.
However, you have to play cautiously and try to make minimum mistakes.
If you are accurate and long, you can achieve most par-5s.
Just play smartly!

How to Improve Your Golf Score?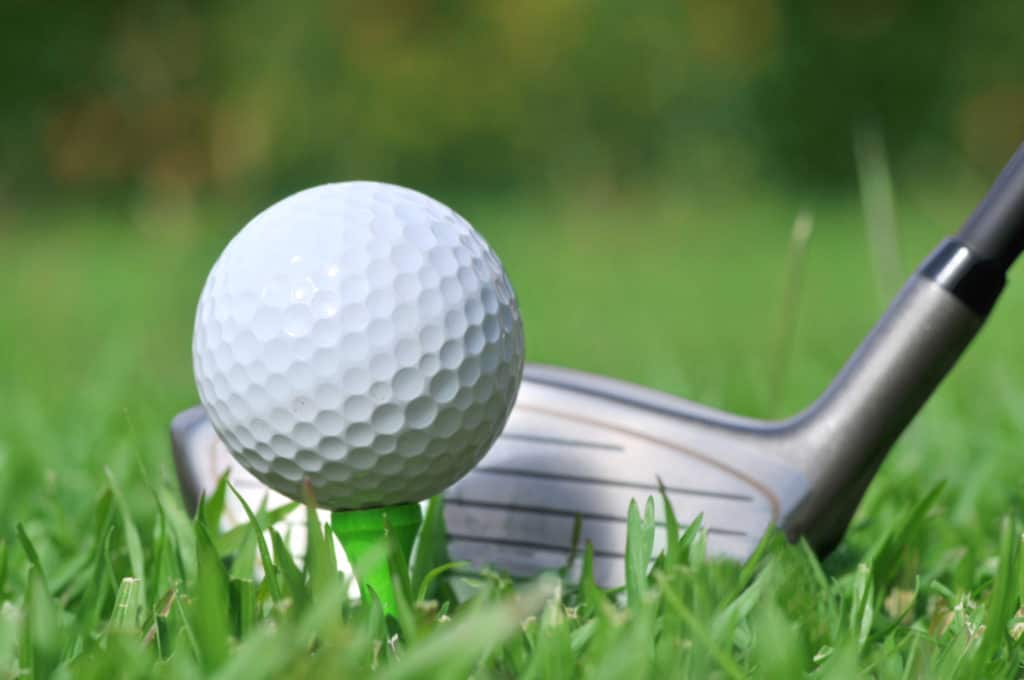 Every golfer wants to achieve a better score than their game, but it can only be done through a realistic approach.
Comparing your scores with those of other players will only let you down.
Don't try to match your friend's score.
Every individual has a unique set of abilities especially in a game that requires both physical and mental abilities.
Learn from your mistakes in the past so that you can improve your game.
What matters most is how well you recover from them.
As a baseline, you can keep in mind the average scores discussed above, but don't let them dictate your every move.
Trying to achieve par and rushing things will never work if you are a beginner.
It takes years of practice and skills to achieve par.
Don't keep an unrealistic approach as it will only drain your energy.
As already discussed, your score in the game is dependent on multiple factors.
Thus, whatever you score, the thing that matters most is you have fun out there.
Games release stress and keep your mind diverted from everyday problems.
If you stress a lot about scoring while you play, what's the point of playing then?
Golf reflects the cycle of life.
No matter how much you score today, on the next day, you have to start from the first tee shot and try all over again to get a good score.
It gives you the confidence to concentrate on the game at hand without any external interference.
This game is the best way to learn discipline, sportsmanship, and responsibility.
All these qualities are a necessary part of life and need to be learned by everyone since they make you strong and quick-witted.
Just hit stress-free shots and enjoy your game!
How To Fill In A Golf Scorecard