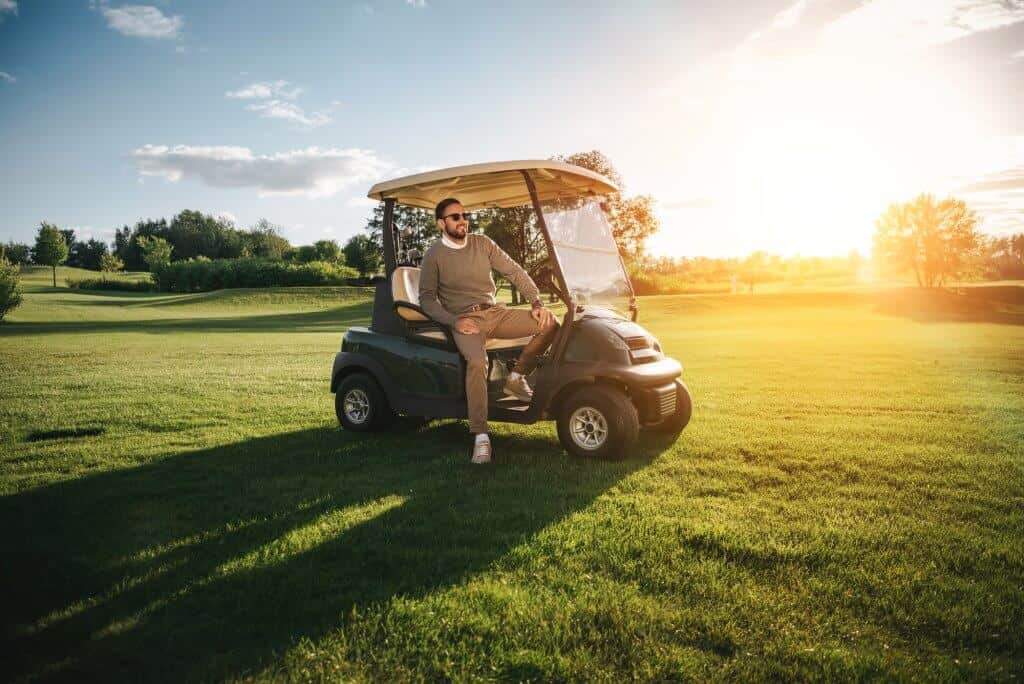 Golf carts can last a very long time.
Since they have such a long lifespan, chances are your cart may need to be repainted at some point.
This is relatively common, and with the increases in golf cart customization, you will notice lots of people painting their golf carts in a variety of colors.
Painting a golf cart can be done by you, or it can be done professionally.
We will fill you in on all the costs of painting your golf cart.

How Much Does It Cost to Paint a Golf Cart?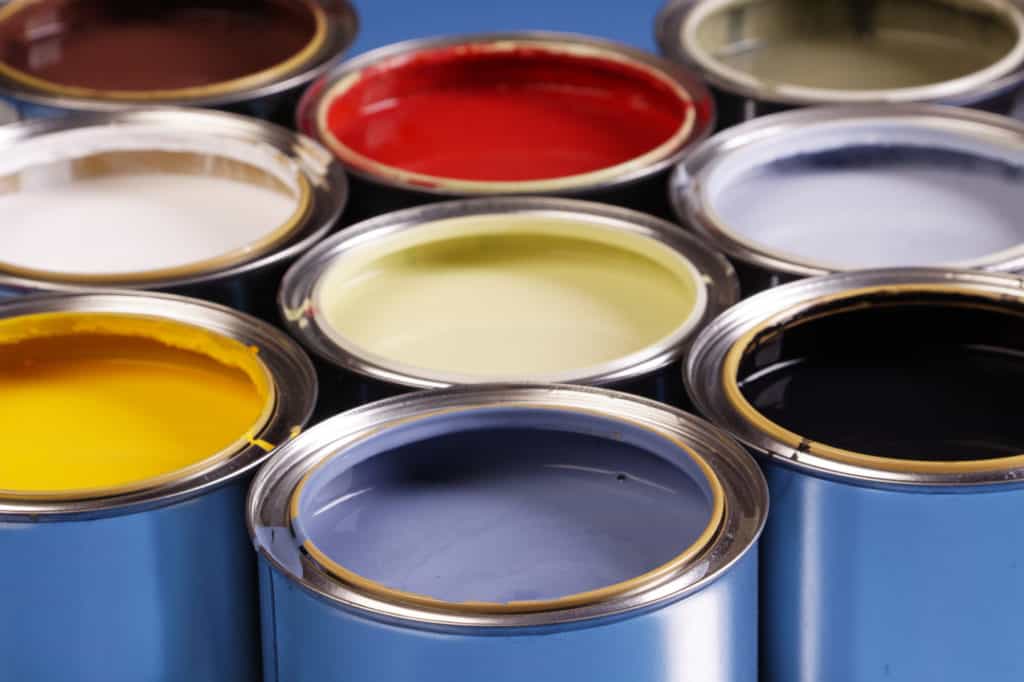 It can cost anywhere from $400–$700 to get a golf cart painted.
The variation in cost is going to be dependent on where you live and what type of cart you have.
If you have a larger cart, you may end up spending a bit more.
You may also spend more if you are going to have some custom paintwork done on your cart.
If you want a stripe or an emblem painted on, you will have to budget some extra money.
There is always the option of painting the golf cart yourself as well.
If you want to paint the cart yourself, it is going to cost you quite a bit less money.
How Much Does It Cost to Paint a Golf Cart Yourself?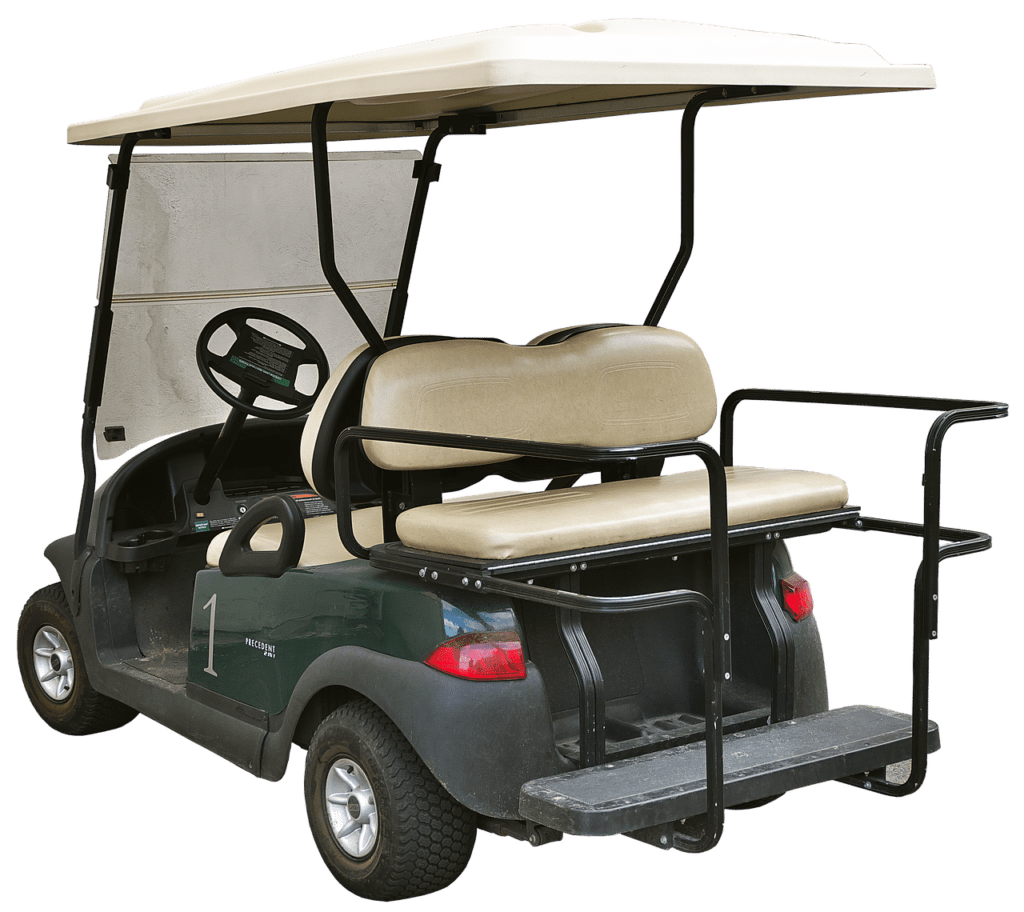 If you want to paint your golf cart, you will still need some supplies.
However, it will probably be quite a bit cheaper than paying to have it painted.
When painting your golf cart, you will have to wash the cart, sand it down, and then spray it with acrylic paint.
Another essential part of painting your cart is marking off the areas where you don't want paint.
The most labor-intensive part of the entire process is going to be taping off all the areas of the cart you don't want to spray.
If you plan on painting golf carts for a living, you are going to need a paint sprayer.
However, if you just want to paint your own golf cart, then spray paint in a can should work just fine.
By the time you buy all the supplies to paint your cart, you should be looking at well under $100 for the entire project.
This is undoubtedly quite a bit less than the average $500 to have it done professionally.
There are, however, a few positives of paying to have this job done.
What Are the Advantages of Hiring Someone to Paint My Golf Cart?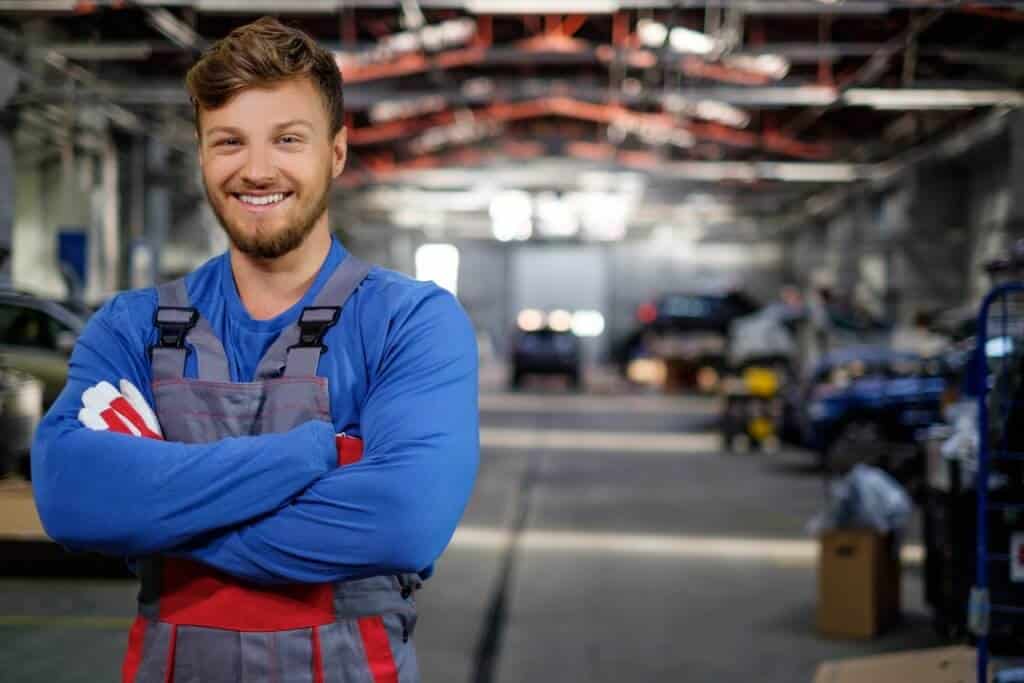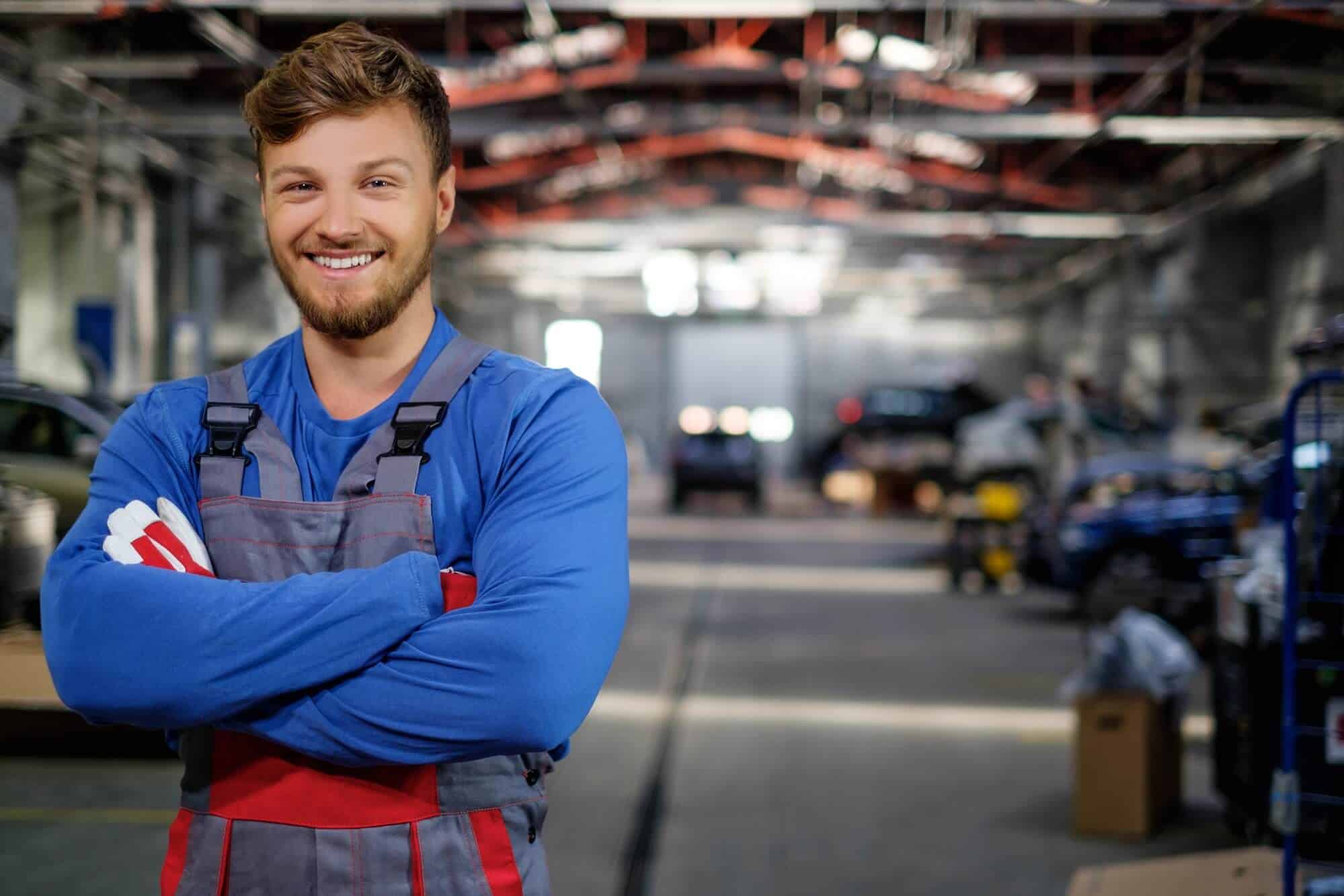 If you have never done any customization on your golf cart, you may not be used to the work that goes into it.
Having someone paint your golf cart for you can help the process go quite a bit smoother, and the overall paint job may come out better.
One thing you have to be very careful of when painting the cart yourself is that you rough up the surface enough.
Many people skip the step of sanding the golf cart down, and this is a mistake.
If you don't rough up the surface of the cart, the new paint will not stick.
Another issue people have with painting their cart is the preparation process.
Everyone wants to skip right to painting, and unfortunately, this will cause some issues with your cart.
If you don't correctly and adequately tape off and protect the areas of your cart you don't want to paint, the project will be sloppy.
Lastly, you want to make sure you have an excellent area to paint your golf cart.
If you are going to be stuck in a small garage, this process gets quite a bit more complicated.
You will need room to work around your cart, and you must make sure you have proper ventilation as well.
Your golf cart will need to stay in place for about 48–72 hours to make sure the paint has fully cured before you drive it.
Keep this in mind before you start the process so you don't leave yourself in a bad situation.
What kind of paint do you use on a golf cart?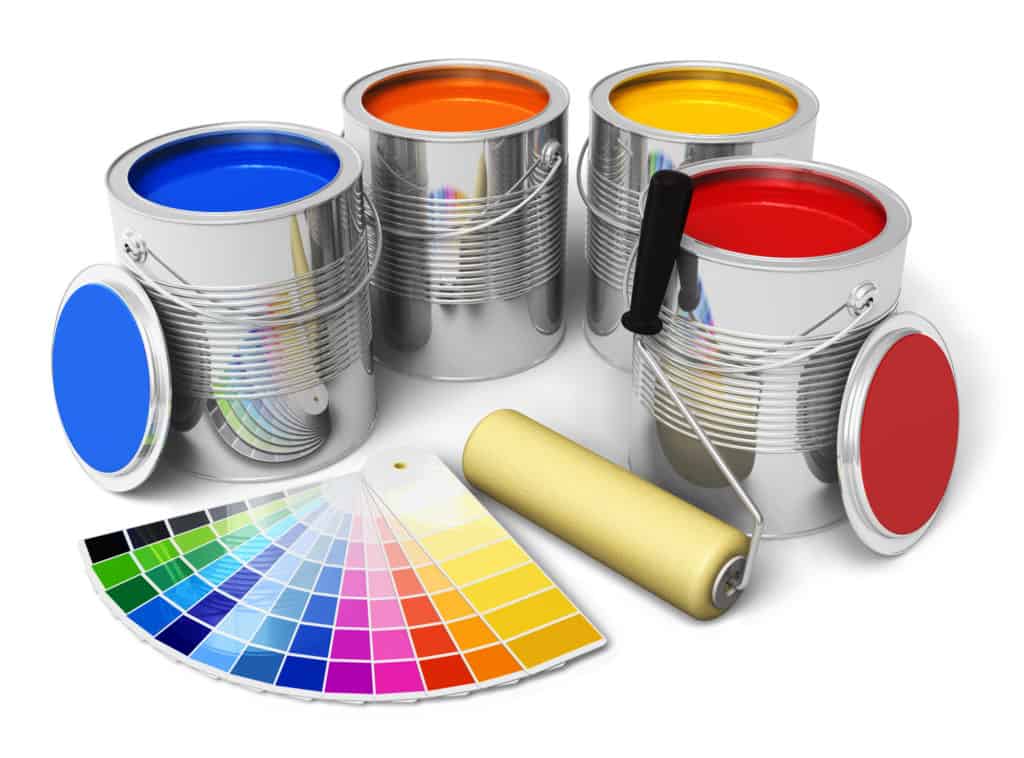 The only kind of paint you should use on a golf cart is an acrylic spray paint.
Using an acrylic spray paint will ensure that the paint coats evenly and that it will last for years to come.
If you try any other type of paint, you will likely deal with the paint chipping and other long-term issues.
How much paint does it take to paint a golf cart?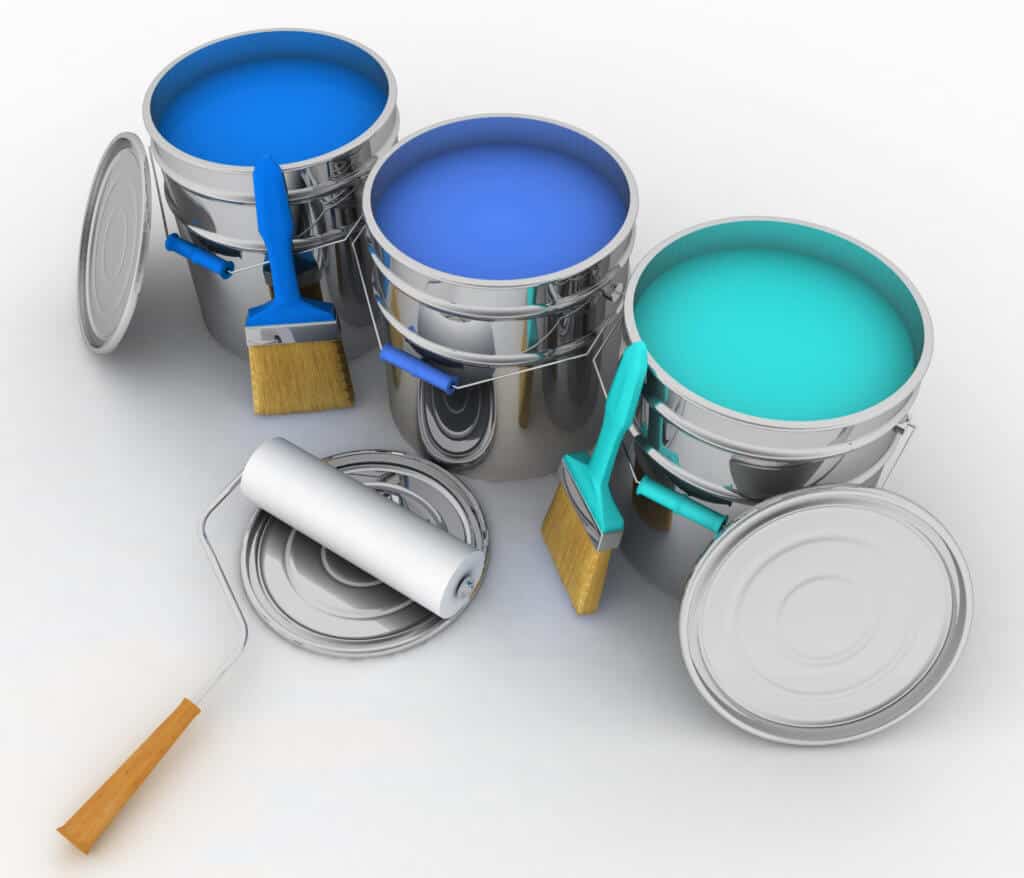 If you are painting the cart yourself and you purchase spray paint, it could take anywhere from three to seven cans of paint.
This is going to depend on the size of your cart and the areas you want to paint.
One thing to keep in mind is that you want to put at least two coats of paint on all surfaces.
Ideally, three coats are going to be best to leave you the protection and finish you need to have your cart look the way it should.
Anything less than this could chip over time, and it may not cover the cart as well either.
Are There Alternatives to Painting a Golf Cart?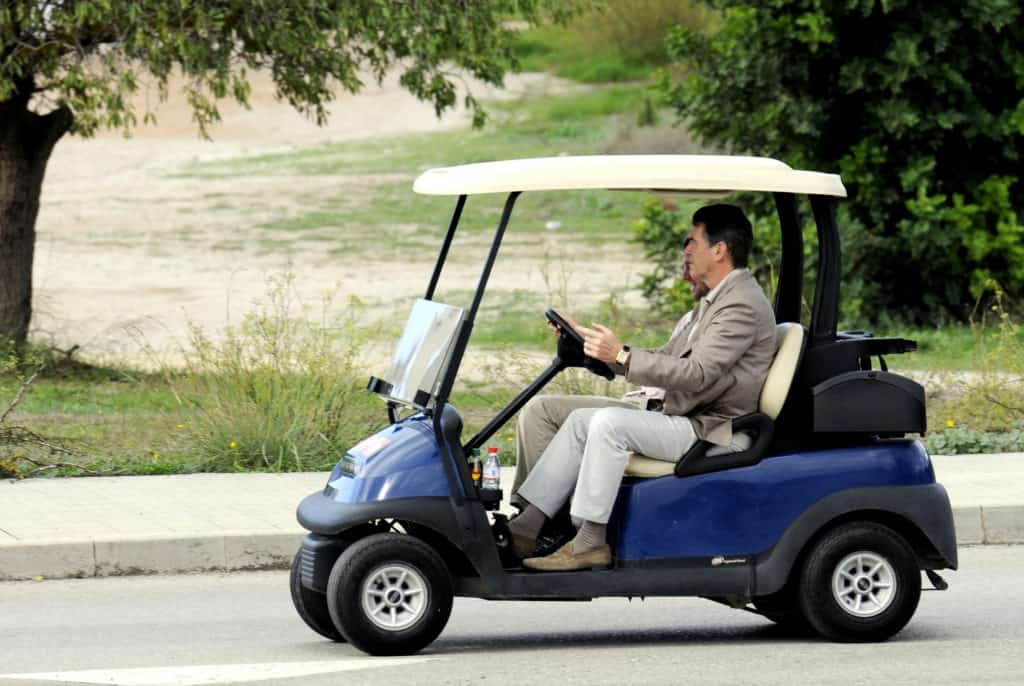 Absolutely!
An excellent alternative to painting a golf cart is getting a golf cart wrap.
You can purchase these stickers or wraps and install them yourself.
Some golf companies make the stickers to fit precisely with the type of golf cart you have.
You should have no problems finding a color, pattern, or design you like for your golf cart.
In general, putting a wrap or a sticker on your golf cart is going to be quite a bit cheaper than painting it.
Most of these wraps are made with a very durable material that will hold up over time.
Of course, if someone takes a sharp object to them, you could end up with a cut or a scratch in the sticker, but that could happen with paint as well.
A golf cart wrap is a much cleaner job than painting.
You will still have to clean your golf cart to prepare for the sticker, but you will not need an amply ventilated space to work.
The stickers also dry much quicker than the paint does.
Your golf cart won't be out of commission for several days like it is with the paint.
Some of this decision will come down to the style you prefer.
Conclusion
Painting a golf cart is one of the most expensive customizations you can have done to your cart.
Of course, if you complete this process yourself, you will save some money, but it is a more detailed and time-consuming project.
Make sure that when you decide you want to paint your golf cart, it is a color you will be happy with for quite some time.
If you are painting to cover up one small imperfection, you may want to consider a sticker or a wrap instead.
It will likely save you a bit of money and be a much easier project to complete.