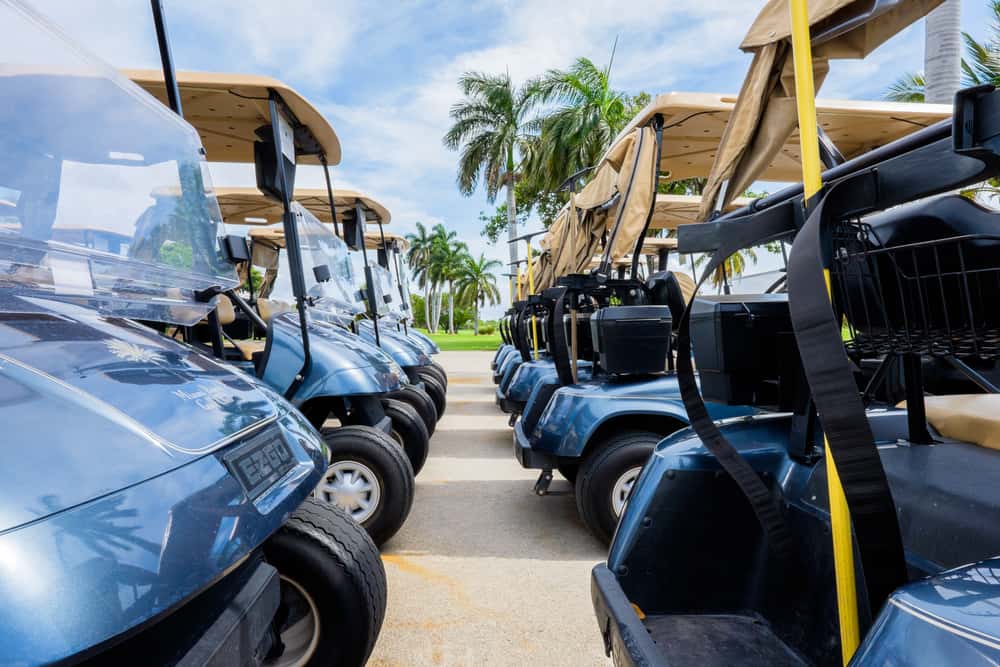 Do you sometimes feel like more and more people are investing in golf carts?
If your neighbor or your friend has decided to invest in a golf cart every time you turn around, you may be wondering what all the fuss is about.
Until you own a golf cart, it's hard to really understand the benefits and the lifestyle that come along with it.
However, the golf cart industry is growing and expanding every year.
In the next few years, it is highly likely that you will see this golf course industry continue to grow and expand.
If you are curious about the golf cart industry, its size, and what makes people invest in golf carts, we have all the answers you need.

How Many Golf Carts Are Sold Each Year?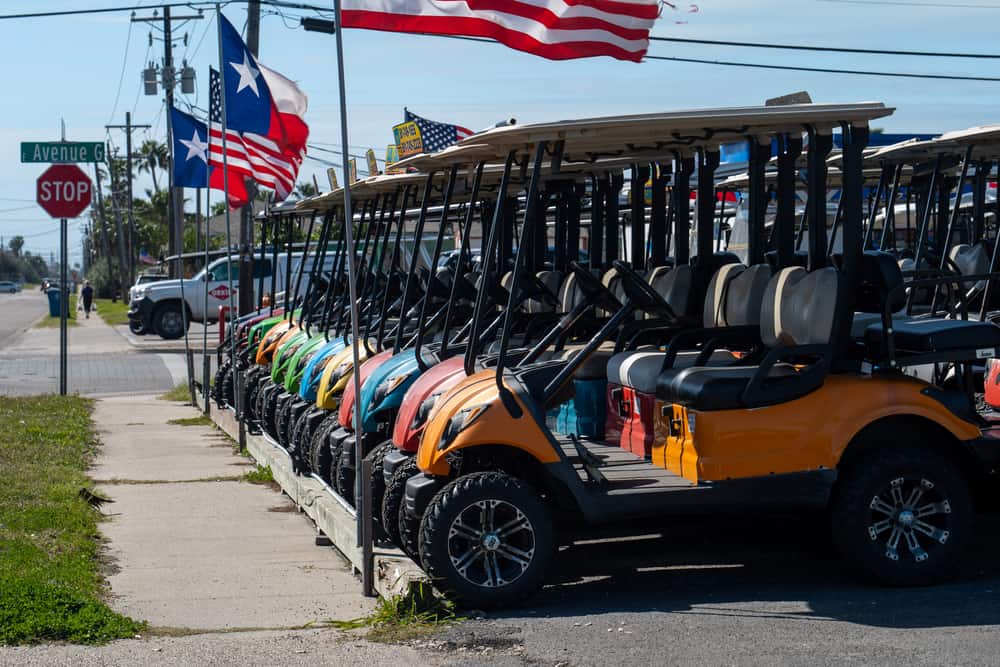 In 2016, a study was done by IBISWorld to determine that there were approximately 77,000 golf carts sold that year.
The average rate at which golf carts are being sold each year is increasing by about three percent.
This growth rate has also increased in the last two years, with more and more people settling in a community and enjoy the luxury of a golf cart.
If the rate has increased an average of 4% each year since 2016, the number of golf carts sold in 2021 will be around 100,000 golf carts.
Although this is not going to rival any numbers that we see on cars or trucks, this will show you that the golf cart industry is actually quite strong.
Let's take a deeper look into how the golf cart market got so big and what you should know before you make an investment.
Why Do People Buy Golf Carts?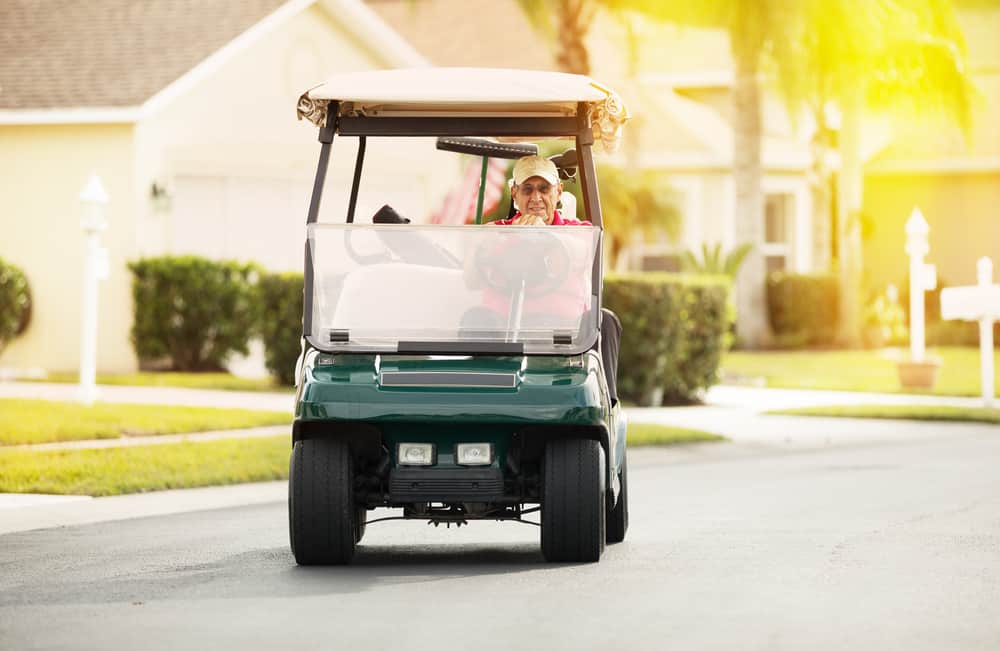 Sometimes it takes living in a golf cart community to understand why people invest in golf carts.
However, playing golf is not the only reason that people purchase golf carts.
Here are some of the top reasons that people purchase golf carts, and the numbers are continuing to rise each and every year.
1. Transportation Around A Community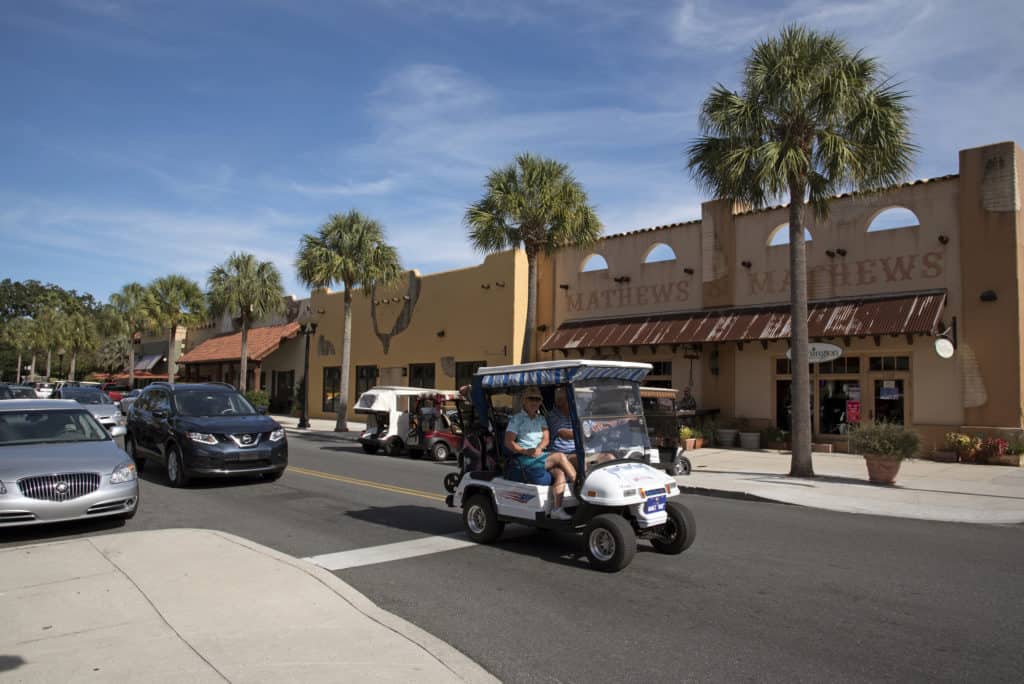 Communities are now being designed as lifestyle communities.
More and more people are working from home and learning how to enjoy the life that they have created in their own area.
These communities are being built with amenities and features inside the gates, and many of them also have paths for golf carts.
The golf cart paths help people enjoy all the amenities in their neighborhood without getting in the car.
This is perfect if you have a community pool or a playground, and you want to load the kids in the cart and head out for a bit.
If you have an electric cart, you won't be burning any gas, and although the cart travels a little slower than other means of transportation, it is a pleasant ride that you will likely enjoy.
Overall, transportation around a community is a great reason to get a golf cart, whether you are a golfer or not.
2. Work Around A Large Property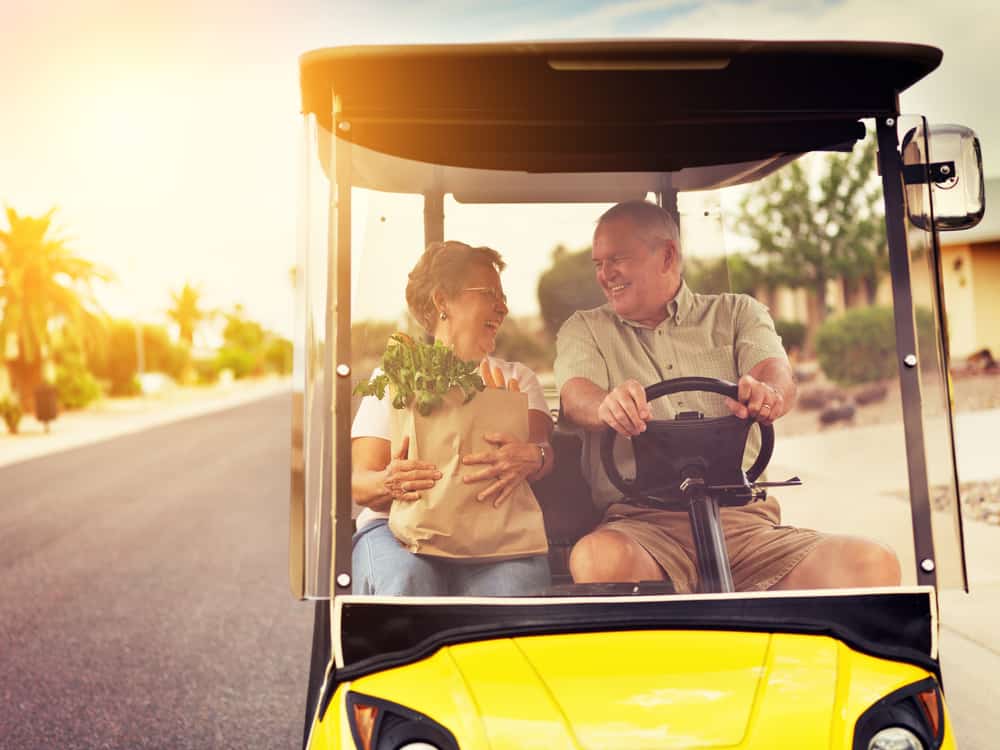 Many people who have homes with a lot of property are going to purchase golf carts.
If you have a compost pile in the back of the yard or a few animals on the property, the golf cart can save you quite a few steps in a day.
Some golf carts can be purchased as utility-type vehicles, so they will have extra room to store gear and your belongings.
Working around a large property can be difficult and time consuming.
A golf cart can be a great way to help make the process more enjoyable and to keep things moving along as you play.
Sometimes purchasing a golf cart that is gas-powered for this purpose is going to make more sense.
Many times, the electric golf carts will have less power and less ability to haul the equipment and gear around.
Golf carts are cheaper than other utility vehicles or trucks that you would use on a large property, and they take up less space when you try to store them.
For this reason, you should consider getting a golf cart for a larger property.
3. Enjoying Being Outside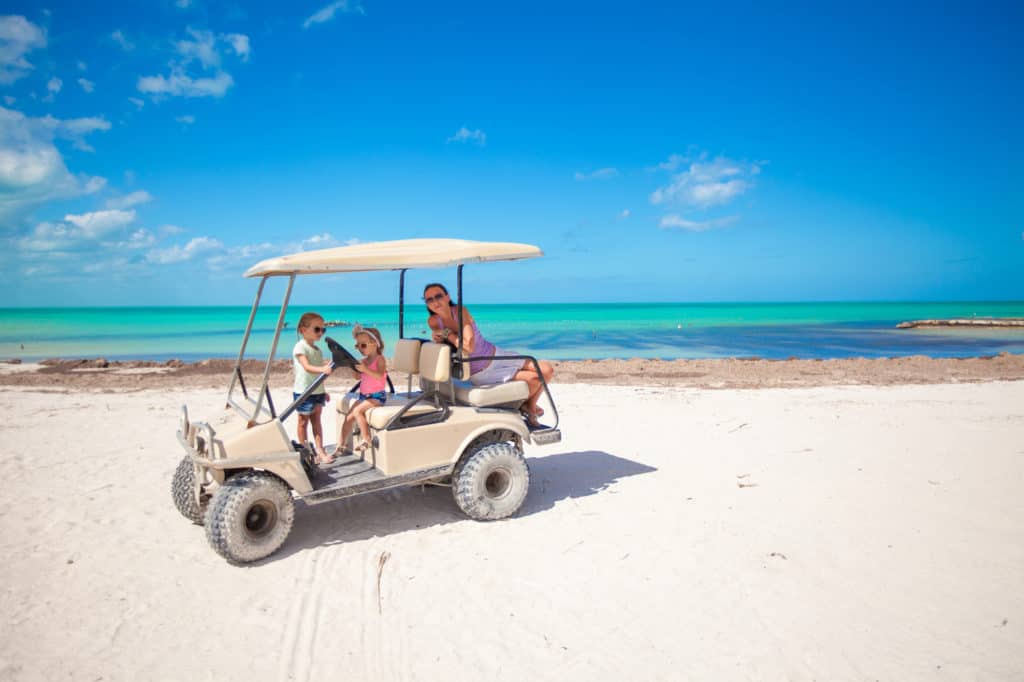 If you work indoors and then feel exhausted by having to get in a car that is also keeping you from being outside, you may like the golf cart.
Golf carts allow you to get from point A to point B but still be outside and enjoying the environment you are in.
For those who live in beautiful areas with nice temperatures and enjoyable views, this should be considered when purchasing a golf cart.
4. Less Impact On Environment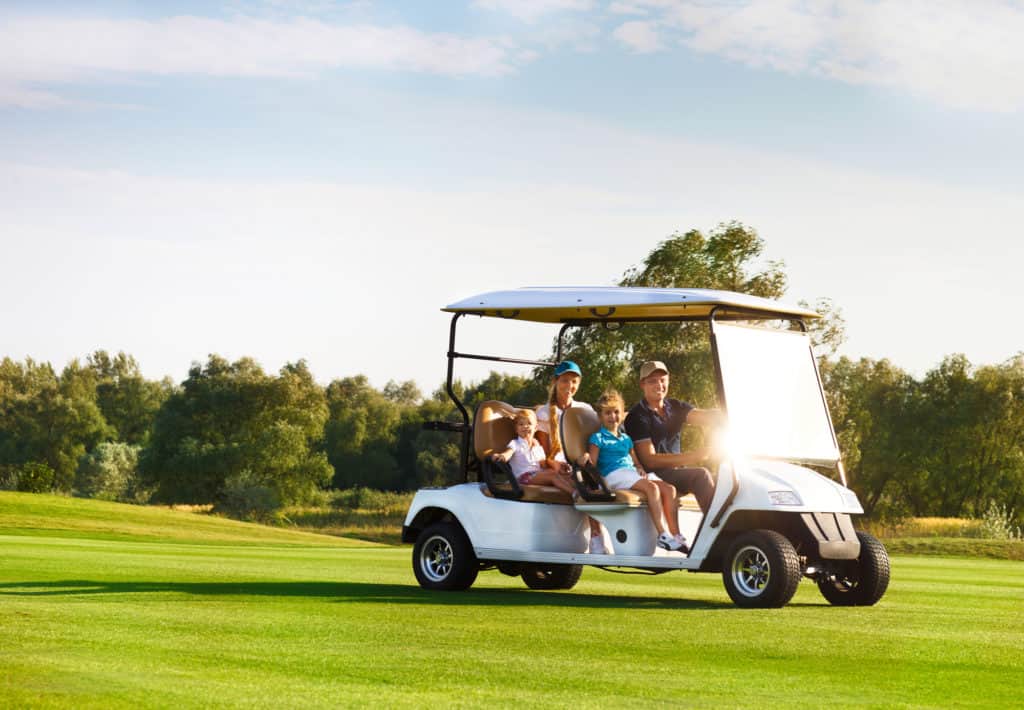 Some people purchase a golf cart as opposed to a car because they find that it has less impact on the environment.
Today, there are even golf carts being manufactured that have solar panels.
These solar panels take advantage of the time that you are spending out in the sun on your cart and give you all the power you need to complete your round.
With having no gas to worry about burning and just a bit of solar and electric power, the golf carts do a pretty good job of protecting the environment.
Many families will find that going down to one car from two and replacing the second vehicle with a golf cart is a better use of their funds and significantly decreases the impact they are having on the environment.
5. Cheaper Than Cars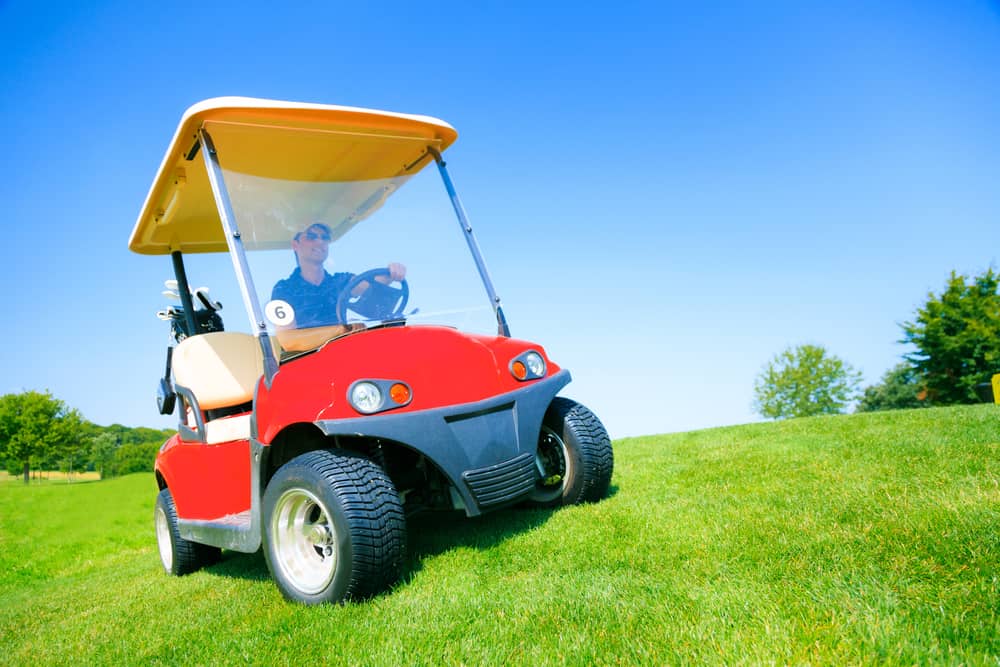 Golf carts are not cheap.
In fact, if you want to buy a new golf cart, you can sometimes spend $15,000 or more.
However, when you look at the total price of a golf cart compared to the price of a car, the golf cart is significantly cheaper.
If you live in an area where you can get to most of your destinations by taking a golf cart, you will probably find that you save quite a bit of money getting rid of the car.
The golf carts are not just cheaper to buy initially, but they tend to have lower maintenance and running costs as well.
In addition, the insurance policy for your golf cart should be considerably lower than the insurance policy that you have in place on your cars.
The overall cost to own a cart will probably make you think about going to a golf cart household as well.
In the end, it makes sense to save money wherever you can, and this is certainly a way to do it.
Are Golf Carts Better Than Cars?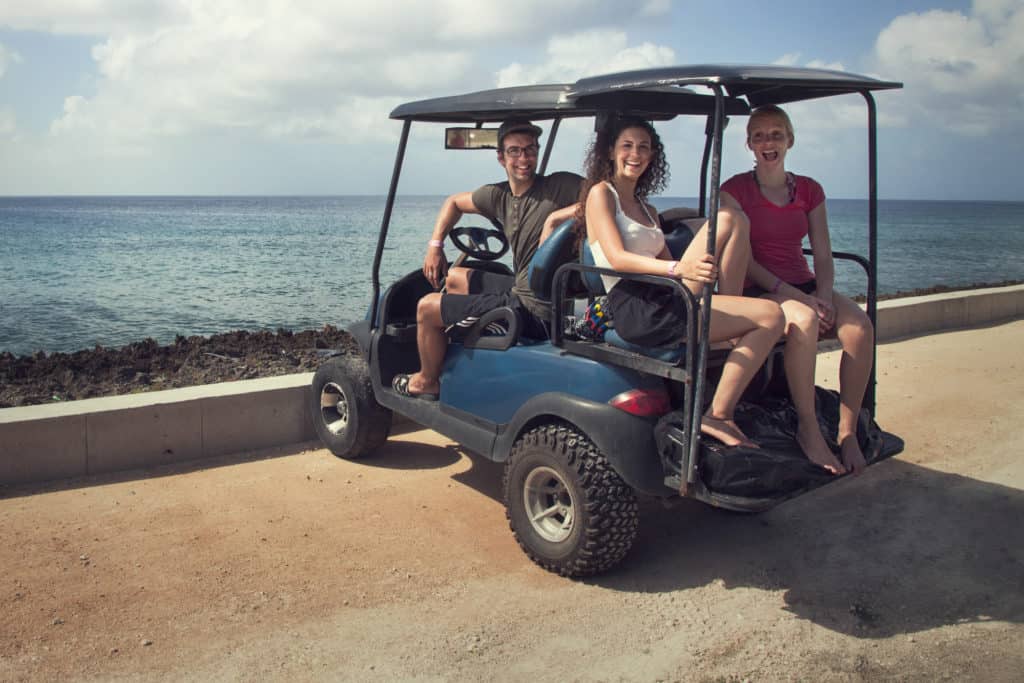 Golf carts are not necessarily better than cars, but they have some advantages over cars that golfers and homeowners have really had to consider lately.
With the fact that you can get into a brand-new high-end golf cart for almost half the price of a car, it is hard to argue about the overall costs of these carts.
In addition, if you live in a community that has golf cart access and paths, you will be able to leave your car parked and take your cart around the town.
Certainly, this is a nice benefit if you would like to enjoy time outside and be active in the community.
When you have kids and pets, keeping a golf cart clean can also be quite a bit easier.
When they load themselves in and out of the golf cart, even if there is dirt and sand, that can all be hosed off before you park the cart in the garage.
The bottom line is that golf carts provide convenience and entertainment.
In a world where things get even more complicated each day, having this convenience and fun is something that everyone should consider.
Why Is The Golf Cart Industry Growing?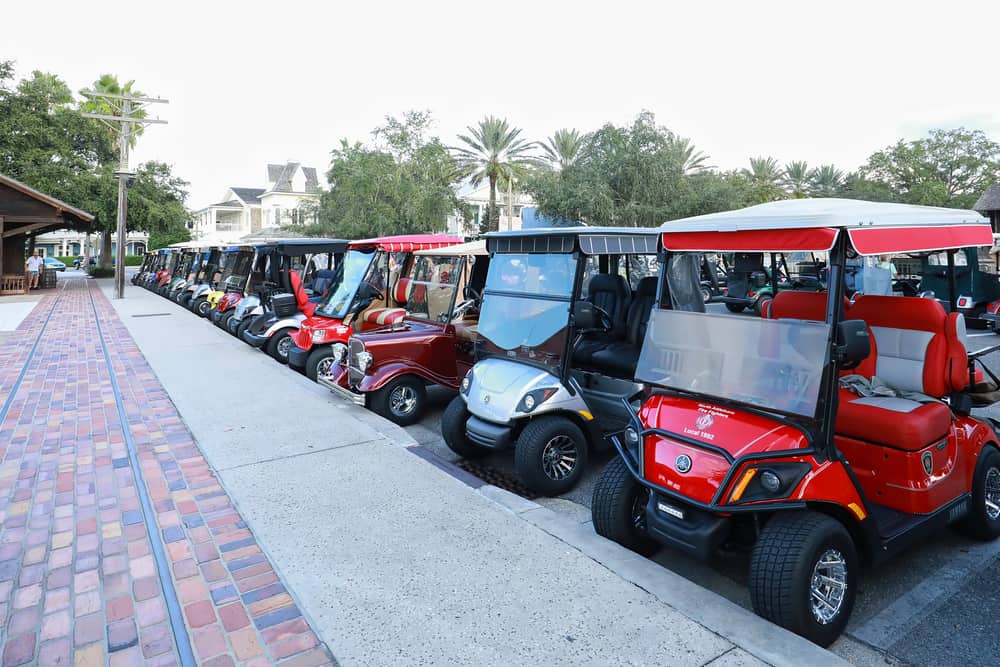 The golf cart industry seems to be growing each year.
When you look at the number of carts sold in 2020 compared to the number sold in 2000, the difference is quite significant.
The major golf cart companies can sometimes struggle to keep up with the demand as players are looking to get their golf carts and get them quick.
Overall, the golf cart industry will never get as big as cars, but it certainly has made a large impact on the world as we know it.
Here are a few reasons we have seen this large growth in the golf cart industry, especially in the last few years.
1. Customization Of Golf Carts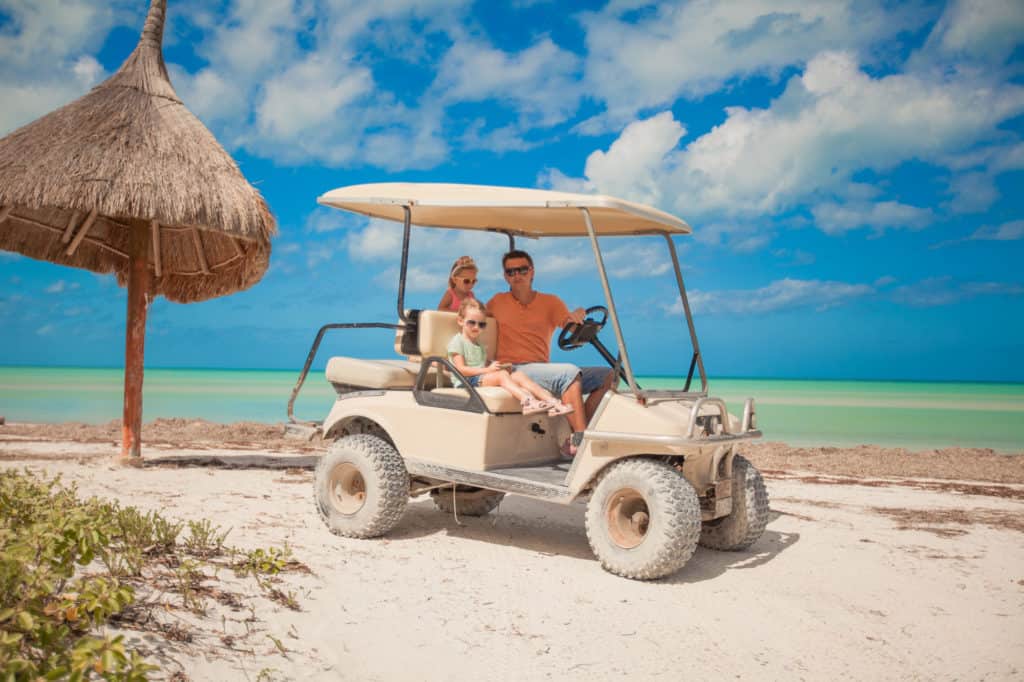 People love anything that is customized.
Whether it is custom golf clubs, custom clothing, custom shoes, or custom golf carts, the idea of getting exactly what you want or need is quite appealing.
Golf carts are very fun and easy to customize.
Whether you are customizing your cart for fishing, heading to the beach, a day on the golf course, or simply riding around town, you can easily do so.
In addition, to customize a cart, you really only need a drill and some small tools.
The overall ability to change out parts on a golf cart and make it more your own is remarkably simple.
These types of things are not something you would likely consider on a car.
Most ordinary people are not going to install a new speaker system, a fan, a cooler, or an extended top on their car.
They will take it to a dealership and spend thousands of dollars on these customizations.
With a golf cart, you won't have to worry about spending this kind of money, and in fact, you can do most of the work yourself.
Certainly, this becomes quite a bit more appealing, and it has more and more people investing in golf carts.
2. Entertainment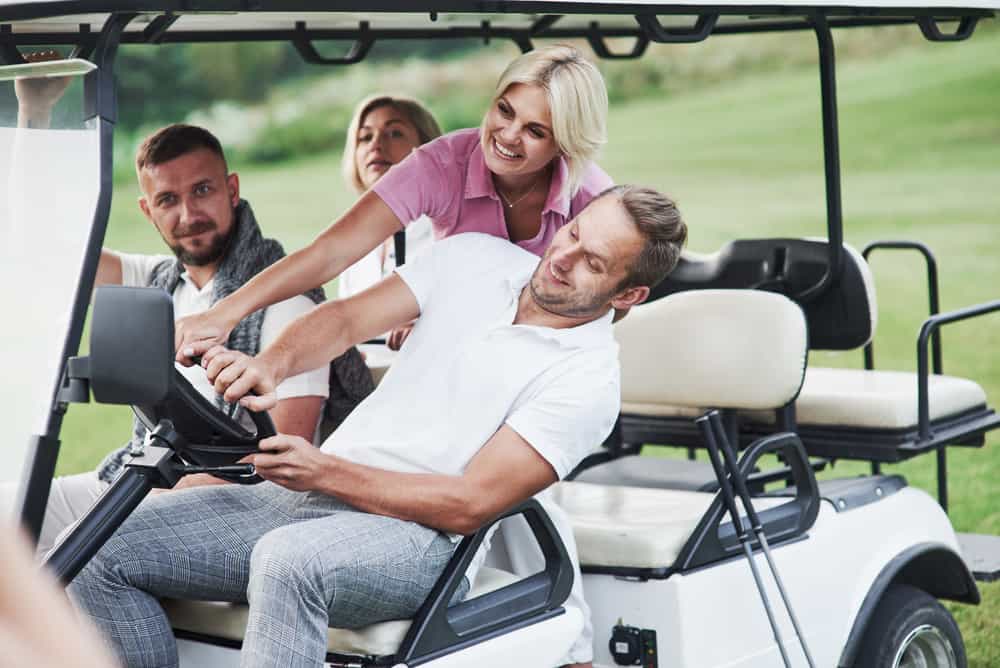 Golf carts provide a form of entertainment that is hard to explain until you have spent some time on the course.
Playing golf in a golf cart is fun, but when you live in a golf course community and you get involved in the golf cart life, you will enjoy everything that it has to offer.
Jumping in the golf cart to go watch the sunset is a very stress-free way to enjoy your time and something that many people feel as though they could use in their lives.
When you customize your golf cart to better suit your lifestyle, you will be impressed with all that it can offer.
Having a cooler on the cart to take it for a picnic or dinner or enjoying the LED lights for a night ride are all different ways you can enjoy your golf cart.
In addition, both kids and pets tend to enjoy spending time on the golf cart.
These changes have helped to grow the golf cart industry to what it is today.
With the entertainment that people are looking for in today's world, the golf cart does a great job of providing it.
3. Lifestyle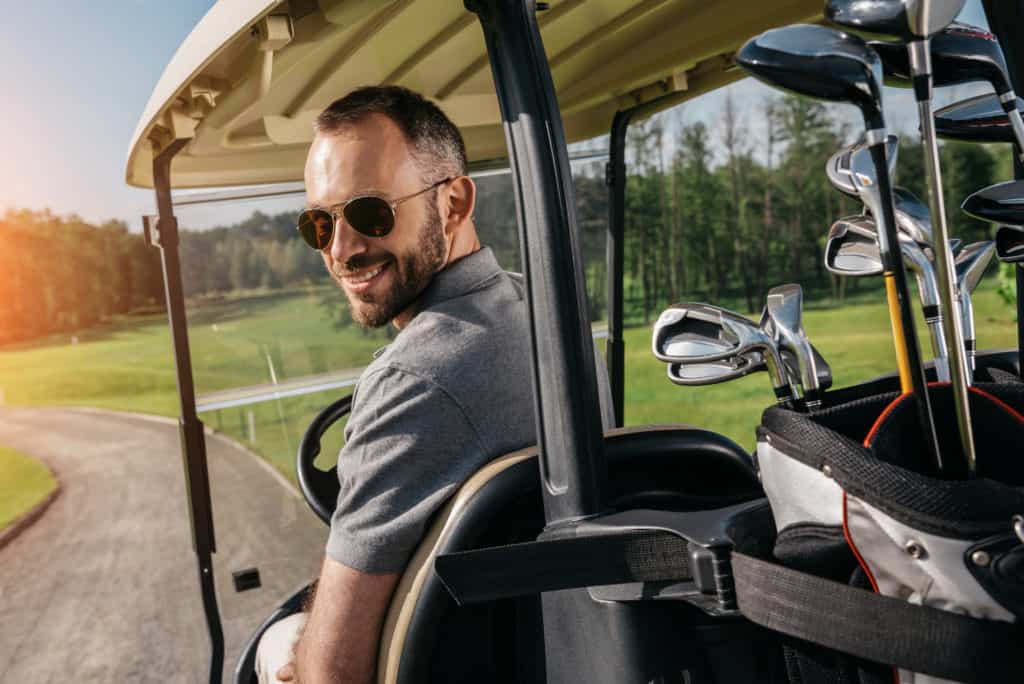 Golf carts would typically be considered part of a retirement community in the past.
However, younger people are learning that, in order to enjoy their life, they want to live the lifestyle of a retired person.
The addition of golf carts in all of these neighborhoods and communities in America is typically the result of younger people buying golf carts.
People with young families who need to do a lot of running around the community are enjoying the convenience of having a golf cart to get all of their errands completed.
The lifestyle of being in a golf community and enjoying the benefits of the golf cart and the golf cart paths is quite enjoyable.
With 2020 being a record year for new homeowners, many people are starting to settle into their communities and begin enjoying everything that they have to offer.
When you spend time and money in your neighborhood, you will likely want to make it an ideal living environment, and the golf cart can help to make that happen.
Will The Golf Cart Market Continue To Grow?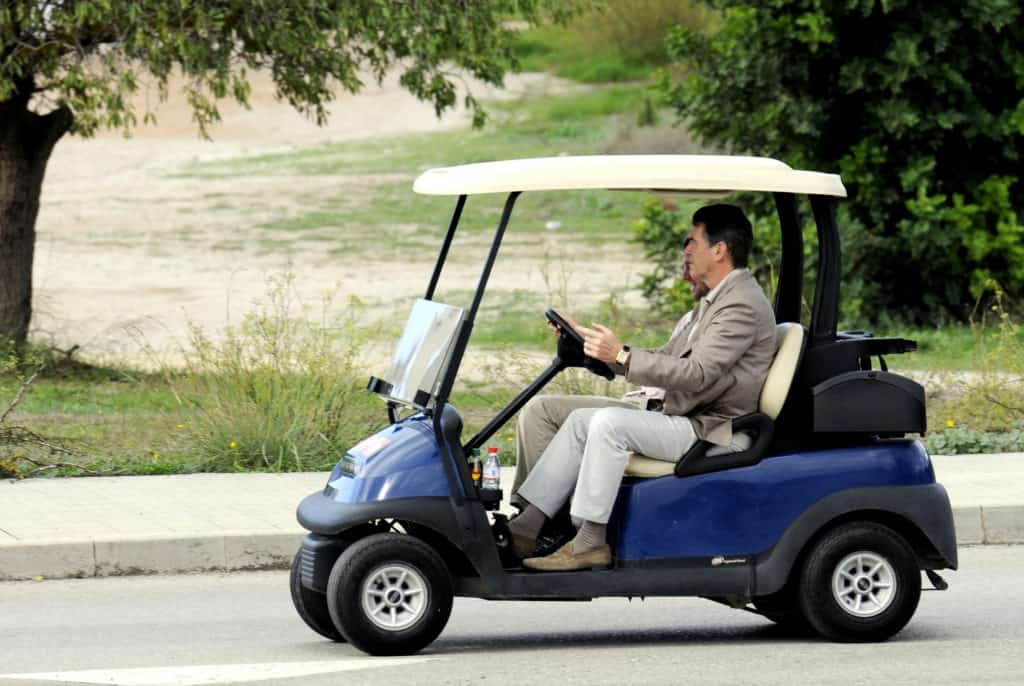 The golf cart market is large, but it is continuing to grow each year.
Will that stop anytime soon?
For years, when the golf industry seemed to be slowing down, it may have made sense to think that the golf cart industry would also slow.
However, this has changed, and the golf industry is now booming.
Covid has made people look for more and more reasons to be outside but stay entertained.
The golf car community is a perfect way to let this happen.
When working from home, you may also find very few reasons to leave the house.
This means that having a golf cart to take you to get all of your necessities could be all that you need.
For those who commute to work and travel quite often, the car will still be important.
However, many are finding that a golf cart can give them everything they need and for a much lower expense.
Don't be discouraged by the initial upfront cost of a golf cart, but instead, think of it more like a replacement for a vehicle.
As long as you have amenities and conveniences near your home that are accessible by a golf cart, it can easily serve as a replacement vehicle.