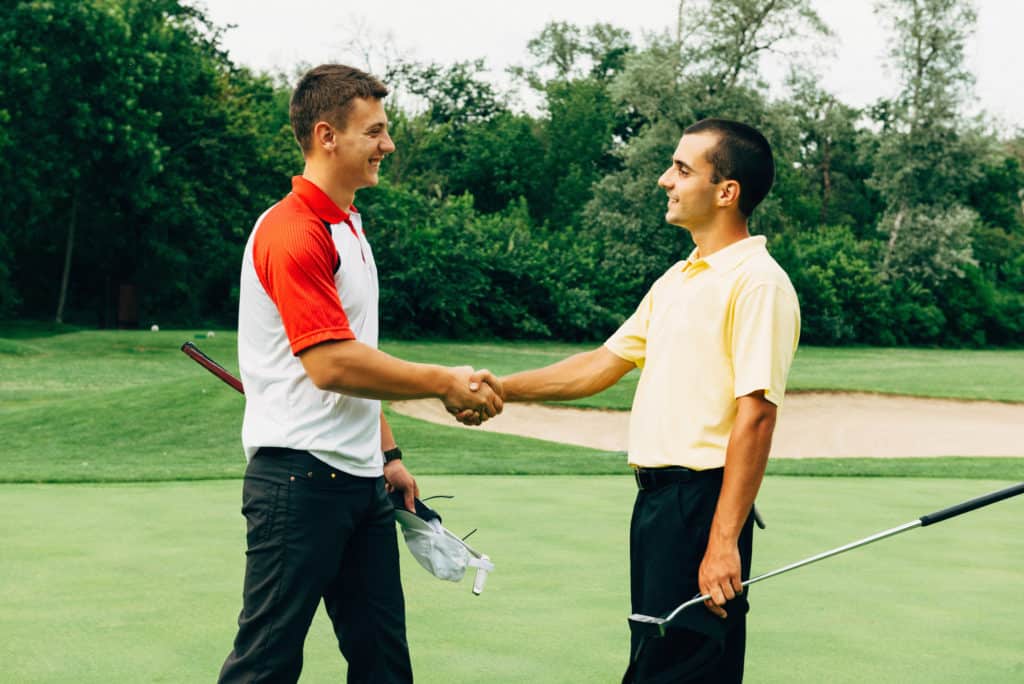 There are lots of rules when it comes to golf and etiquette.
If you are a new golfer, you may become quickly overwhelmed with where to stand, what to say, and how to act.
One of the most common etiquette rules is always to remove your hat when you shake hands.
But why is this important?
In this guide, we will fill you in on why this is important and some other golf etiquette tips to help you feel more comfortable on the course.
Why Do Golfers Take Their Hats off To Shake Hands?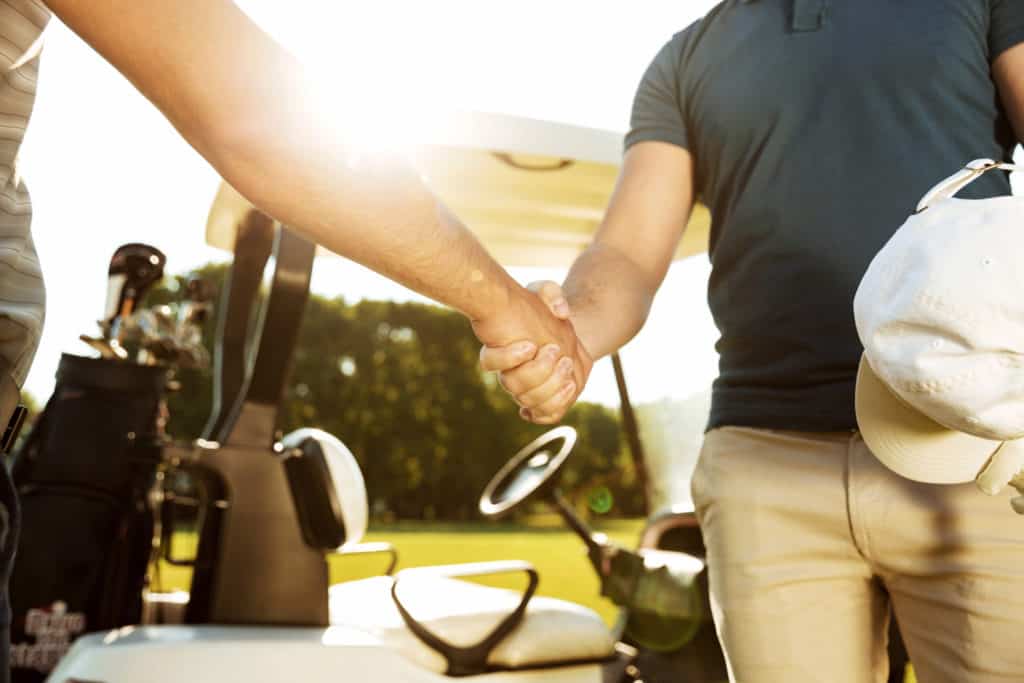 Golfers are usually a well mannered respectable group of people.
The game of golf has always been a classy sport.
This was started as a gentleman's game.
Although things have changed considerably, modern-day golf still has some of the same traditions.
At the end of a round, it is essential to shake hands with your playing partner and opponents.
If you have a hat on, it is generally considered rude to shake hands while wearing a hat.
Just as it would be considered rude to walk through a dining room with a hat on or show up to a business meeting with a hat on.
The handshake at the end of the round should also include eye contact.
If you watch the professionals on television, they will also make sure their hat and glasses are off, and they make excellent eye contact.
Without this eye contact, then the handshake does not seem sincere.
Do I have To Take My Hat Off When Shaking Hands?

Nothing will happen to you if you don't remove your hat.
However, your playing partner and opponents could look at this as being rude.
Whether you won or lost the match, this might make you look like a poor sport.
The last thing you want to do is upset someone because you didn't know the proper behavior required on the golf course.
Is It Ok To Wear A Hat While Golfing?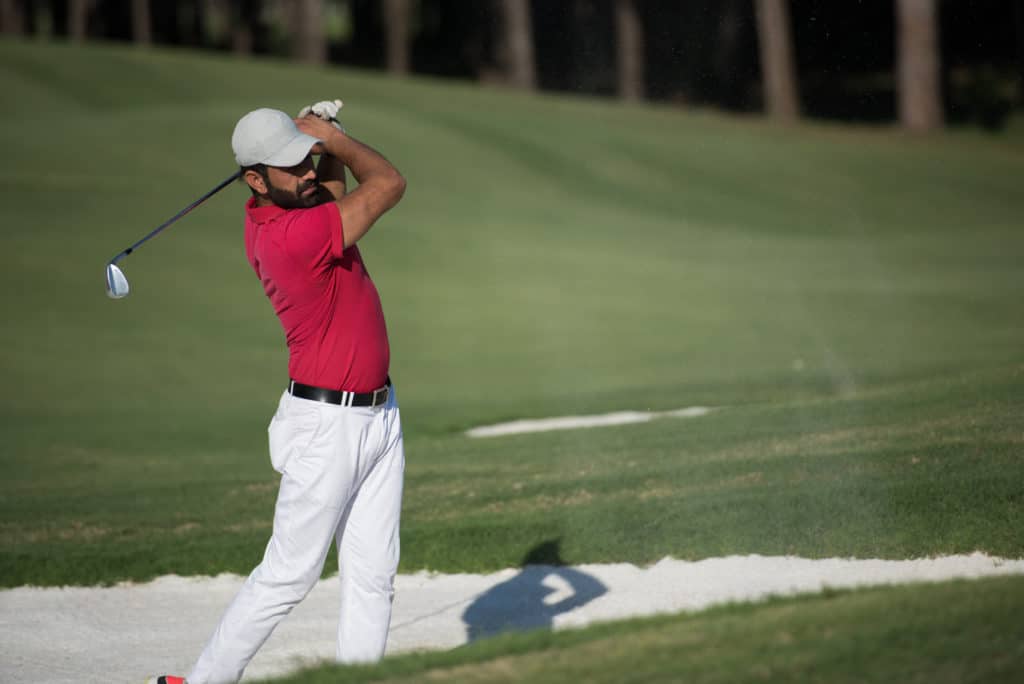 Yes, it is entirely acceptable and encouraged to wear a hat while golfing.
A hat will give you the proper sun protection to make sure that you are taking care of yourself from a health perspective.
During all parts of your round of golf, it is completely fine to keep your hat on.
If you take your hat off while shaking hands and walking through the clubhouse, you will be following all golf hat etiquette rules.
Sometimes a golf shop is located inside the clubhouse, and If you happen to walk in and out of the shop with your hat on, that is fine.
However, try not to walk through the dining room or locker rooms while wearing your hat.
Why Do All Golf Professionals Wear Hats?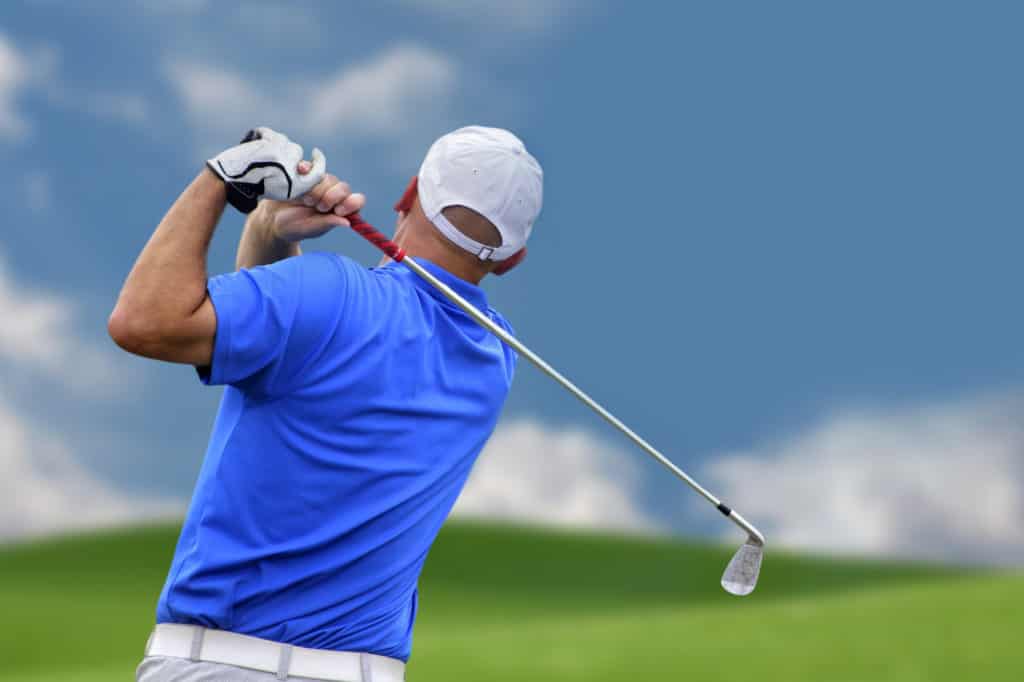 Not all golf professionals wear hats.
Many of them wear hats to protect their face, but mostly it has to do with sponsorship.
Chances are when a PGA Professional is wearing a hat; it's because they are getting paid to do so.
The hat is just another location to place an advertisement and give a company more exposure.
What Are Some Golf Etiquette Rules I Should Know?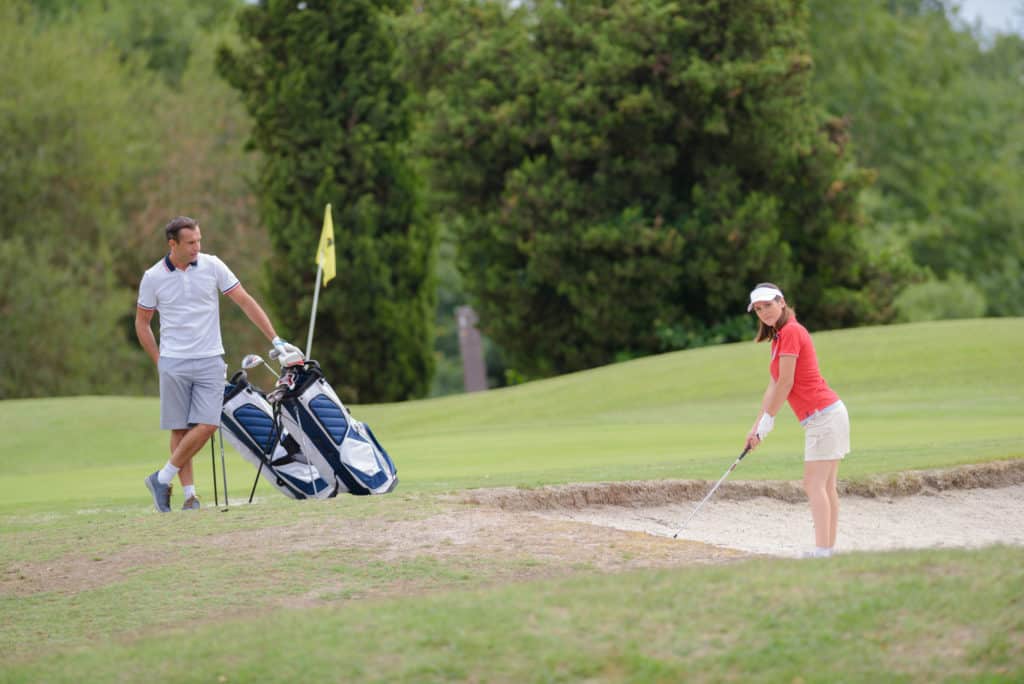 Most of the rules that center around golf etiquette have to do with making sure that you don't disturb your playing partners.
Talking while someone is swinging, standing in a line on a putting green, walking while someone is swinging are all things that could be considered distracting.
If you are always aware of the people you are playing with, and where their ball is, you won't have any trouble with this.
The biggest mistake golfers make is becoming focused only on their game.
When you worry so much about what you are doing with your own game that you ignore other players, you will end up bothering someone.
The person who is furthest from the hole is always going to go first.
Don't start walking to your shot while another player is swinging.
If they catch your movement in their peripheral vision, they may become distracted and have a lousy shot.
What Is The Best Way To Learn Golf Etiquette?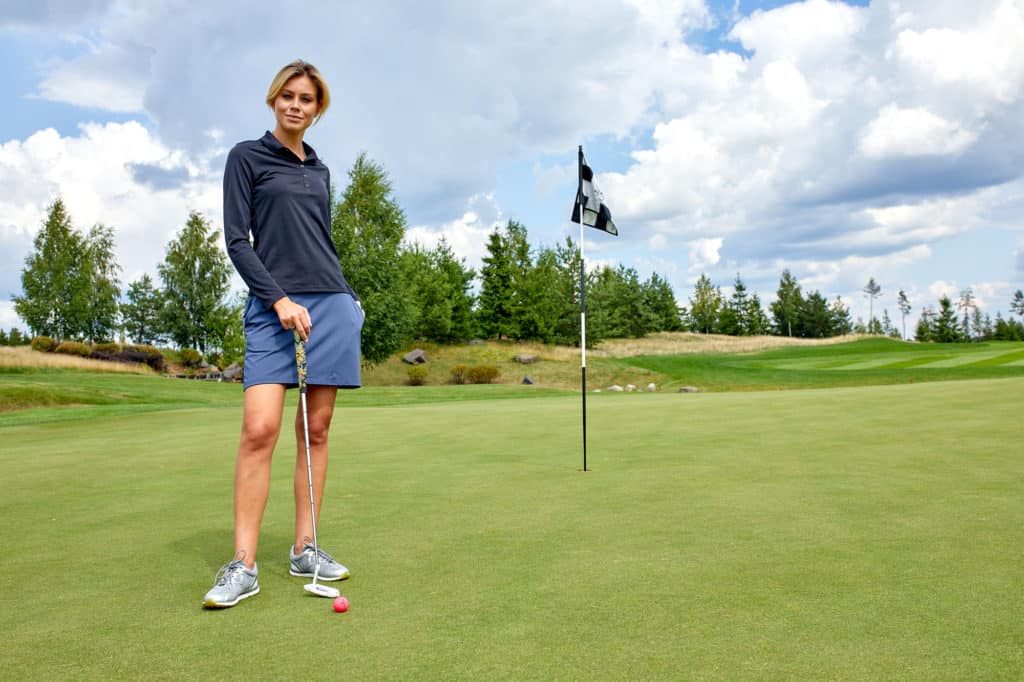 Learning golf etiquette will take some time.
The best possible way to learn is to ask a friend that has played for a long time.
Chances are your friend knows golf etiquette quite well and can teach you all the sublet things like where to park your golf cart and place your golf bag.
There are also golf books you can purchase that will explain all the rules.
However, some will change from course to course.
If you can get an on-course instruction for these scenarios, you will be much better off.
Learning through implementing and doing is always going to be easiest.