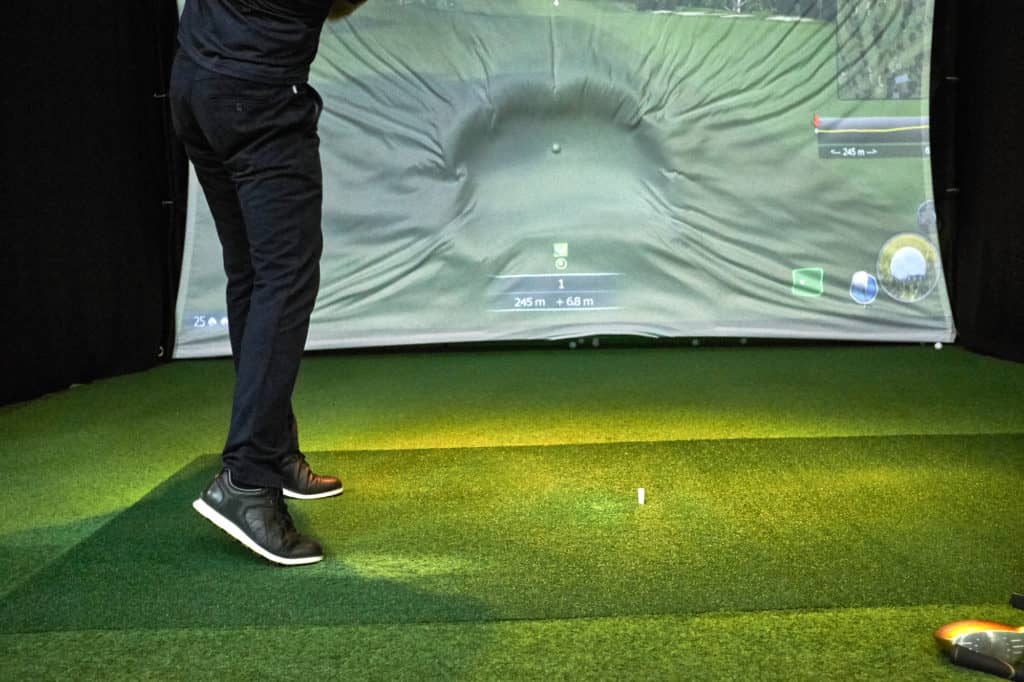 Golf simulators are becoming much more popular.
With the creation of home models affordable enough for people to have in their basements and living rooms, the golf simulator scene is on the rise.
Many people find that a simulator is a great way to work on and test their game, and others find that they only hurt their game.
Golf simulators have lots of variables, just like the game of golf.
We have put together some great information about how accurate golf simulators are and whether or not they make sense for you.

How Accurate Are Golf Simulators?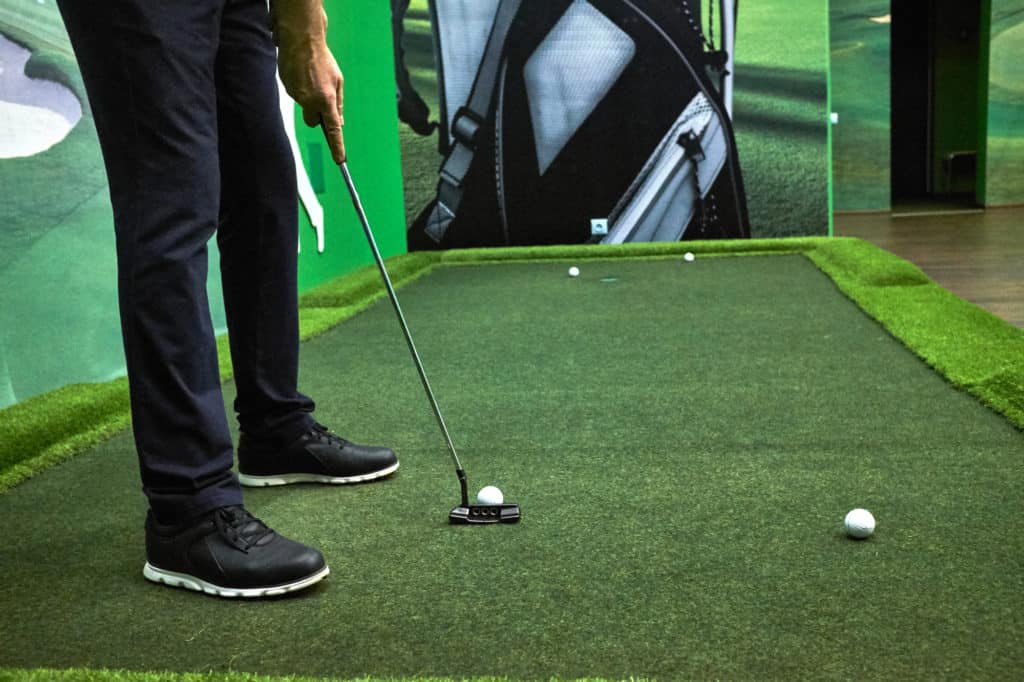 Golf simulators are going to vary when it comes to accuracy.
The higher-end models, with more means of picking up information and data, are going to be more accurate than those that only have a camera.
The more ways your golf simulator has to collect information about your golf swing, the better it will be when it comes to accuracy.
If you find a great golf simulator at-home system for a few hundred dollars, you can expect the results to be a little off from time to time.
For most players, if the simulator says you can hit a seven iron 152 yards, at the course, you may see 150 or 154.
If the numbers are much different than this, then you may have a problem with one of the settings on your simulator.
Most of the time, you should see accuracy within the 90–98% range on your at-home golf simulator.
If you use a simulator at a golf course like the TrackMan launch monitor or something like that, you will get very close to perfect results.
With these units costing tens of thousands of dollars, you can see why the accuracy would be a little bit better.
What Makes Golf Simulators More Accurate?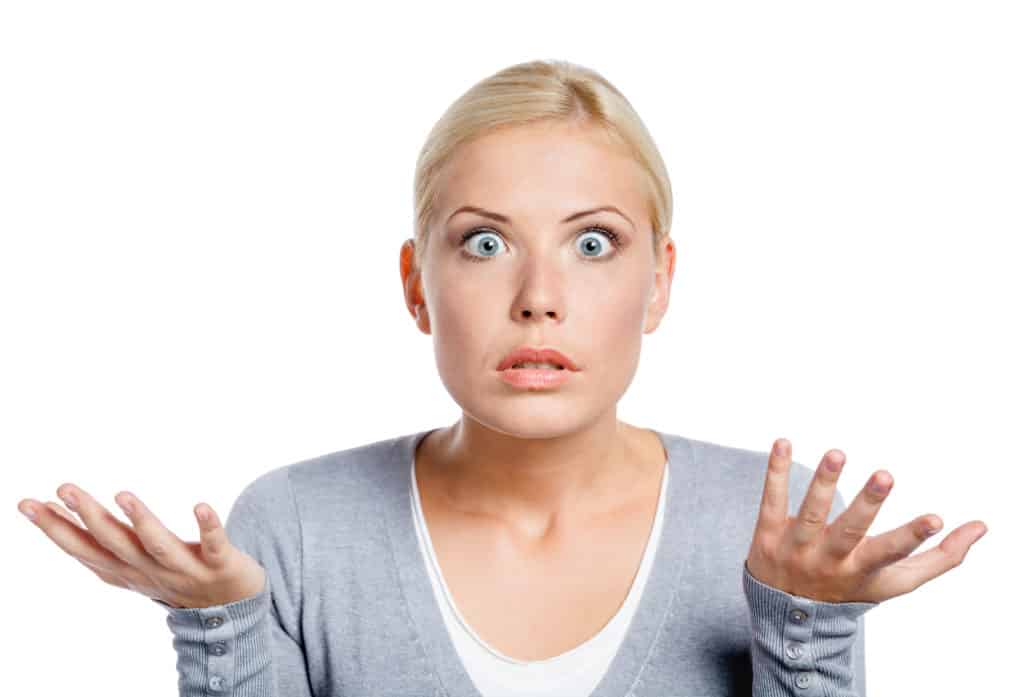 There are a few key factors you should consider if your golf simulator seems to be a bit off.
1. Settings
Make sure you check all of the settings on your simulator and that they are all programmed for the situation you are in.
If the settings are off and they don't match the equipment you are using, then you will very likely experience some problems.
The settings are the first place to start because they are usually the simplest fix.
2. Cameras
Your golf simulator cameras are a core piece of the setup.
If you are using a high-end camera with the ability to pick up very fast motion, then your results will be much better.
Another thing about your camera is that you must make sure it is set up at the right angle.
If you are recording your swing, but the camera misses the top of the clubhead because it is out of range, this will undoubtedly affect your results.
Make sure your camera is always in a good position to give it access to the information that it needs.
3. Doppler Radar
A Doppler radar is also used as part of a golf simulator setup.
The Doppler radar is used to detect the interference of any moving object.
The Doppler radar must be working, and it must be accurate for you to get consistent results with your simulator.
4. Optical Sensors
Optical sensors are another essential part of the golf simulator.
The optical sensor will check your golf swing and focus on critical areas of movement.
If you don't have an excellent optical sensor, then the information will not transfer back to the simulator well.
5. Infrared Light
The infrared light system is another key factor when you want to improve the accuracy of your golf simulator.
The nice thing about simulators is that you can upgrade them in pieces.
If you think that one area of your system seems a little weak, you can always upgrade that one part and see how it affects your accuracy.
Another thing to be aware of when using a simulator is to be realistic.
If you hit the ball 250 yards on average and all of a sudden, your simulator says you can hit the ball 350 yards, there is clearly an error.
The results from your simulator should be carefully considered instead of just 100 percent trusted.
What About Simulators Used for Fittings?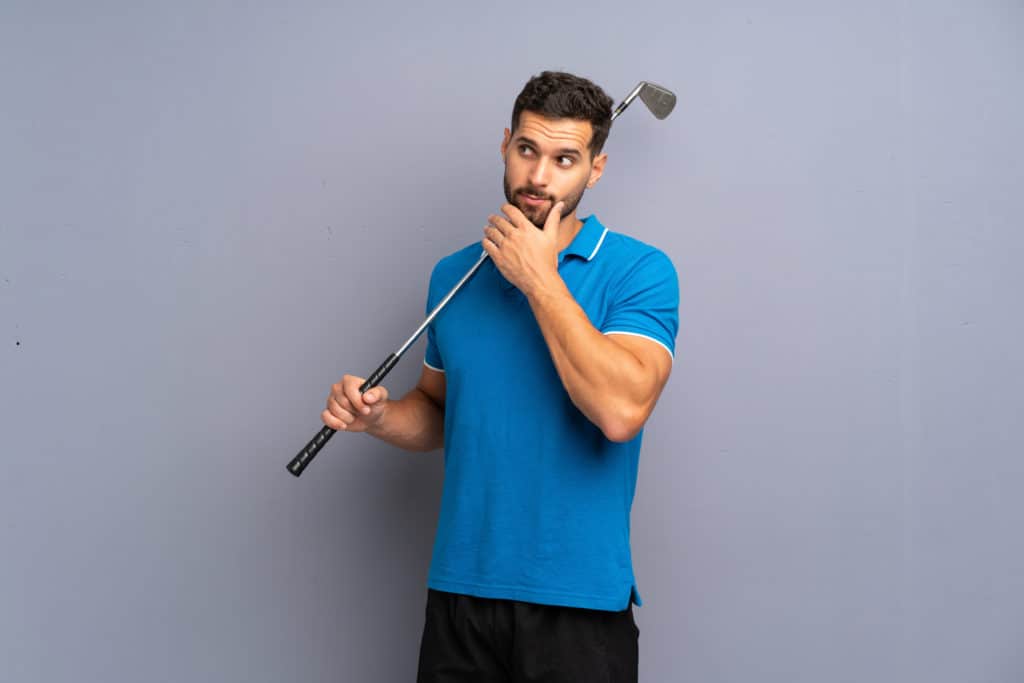 Have you noticed that some golf retailers are using golf simulators for fittings?
The accuracy of these fittings is critical because you will base your club purchase on this information.
If a simulator says you hit a brand new club ten yards further, you will be more likely to purchase it.
This is why we always recommend bringing your current clubs with you when you go for a fitting for new golf clubs.
Most golfers can rest assured that the systems and computers used for fittings are much more high end than the version you have at home.
These simulator-type launch monitors can get quite a bit more information about spin, speed, and dispersion than an at-home simulator.
Most people do not have any trouble with inaccurate readings during a club fitting.
Are Golf Simulators Worth It?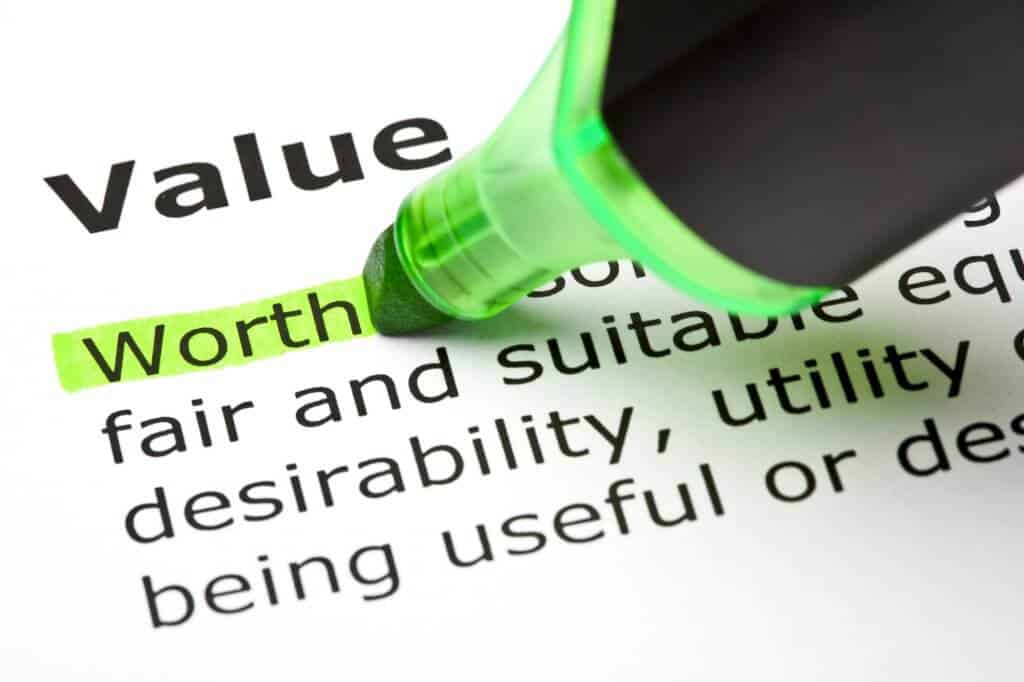 A golf simulator is much more worth it than it used to be.
In years past, golf simulators could cost close to $10,000 for at-home setup.
Today, some models can be put together for a few hundred dollars.
This has made the golf simulator a much better choice for a large majority of golfers.
If you are very serious about working on your game and you want the ability to practice and improve even when away from the course, the simulator is a great choice.
Golf simulators are also a great way for golfers to stay active on rainy or cold days when they cannot use the golf course.
If you are a die-hard golfer who has three or four months of winter to get through, you may enjoy the simulator.
If you already have a computer, a golf net, and a golf mat, you are on your way to an at-home simulator setup.
You should try and consider how often you will use your simulator before you purchase it.
It's also essential to make sure you have enough room in your home to support and accommodate a simulator.
You will need plenty of space and at least about eight feet of ceiling clearance.
If you have the room, the budget, and the time to use the simulator, then it is worth it to add one to your golf equipment collection.
Conclusion
For the amateur golfer, a golf simulator is going to be more accurate than they would ever need.
For professionals who demand precision and only the best results, then the golf simulator is going to be a little bit off.
For the most part, as long as your system is set up correctly, and you have decent components to your system, the golf simulator is very accurate.
Be realistic about your results and the information you get from the system.
If something says you are suddenly slicing the ball forty yards to the right, make sure your system is properly aligned and calibrated.
Slight changes in yardages or ball flight are to be expected, but extremes usually mean there is a problem with the simulator.